Every night, Sydney Loofe texted her mother at about the time her mom was crawling into bed.
"So many times, I was annoyed by it," Susie Loofe recalls. "Now, I would give anything to get a 10:30 text from her."
It's been a year since Sydney, a 24-year-old who lived in the Havelock area and worked at the Menards in north Lincoln, disappeared after going on a date in Wilber.
When she missed her cashier shift the next day, Nov. 16, her family called police.
The ensuing search garnered statewide and national attention, but ended Dec. 4 when investigators found her remains in a Clay County cornfield. Coworkers, friends and strangers honored the Neligh native with green ribbons — a symbol for missing children — and candlelight vigils.
Last week, in their most extensive public comments since her death, Loofe family members  shared memories of the young woman they described as an exemplar of kindness, compassion and caring.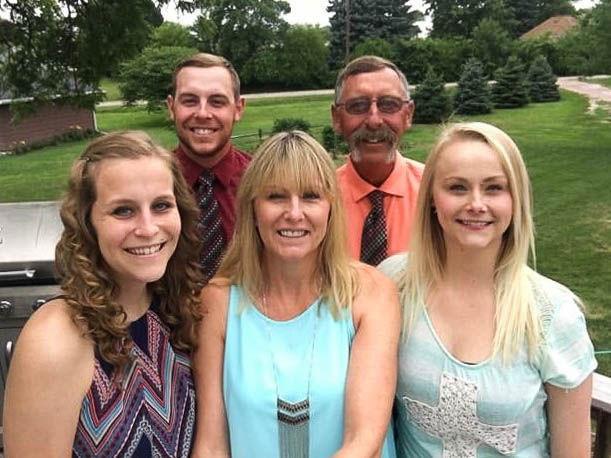 Her parents and siblings answered questions focused on her life — but not her disappearance and death — via email at the suggestion of state prosecutors, who continue to pursue murder charges against two people they accuse of killing her.
Sydney's death upended their lives, her family members say. But support from their communities, stories about her and efforts to honor her legacy have lessened the pain of the past year.
"She was loved by so many more people than she could have ever imagined," Susie Loofe said.
Growing up
Born to George and Susie Loofe in Broken Bow on Aug. 21, 1993, Sydney Irene Loofe lived in Arcadia until she was 7, when her family moved to Neligh.
The Loofes' second child loved swinging on the tree swing, riding her bike to the pool with her big brother, Levi, and little sister, MacKenzie, and sledding.
A tomboy, she could "outfish most of her family," her mother said, and always wanted to tag along on fishing trips with her father and brother.
Together, the Loofes fished near Yankton, South Dakota, and on the Missouri River near Niobrara. The family also fished when vacationing in Valentine or Sioux Falls, South Dakota, Susie Loofe said.
"If I started to like something, so did she," Levi Loofe said. "Except the Lakers. She gave me so much crap about Kobe (Bryant), as much as she could."
On Christmas Eve, Sydney always had to sleep in her brother's room. When "Kenzie," their younger sister, started to join them, it became a holiday tradition.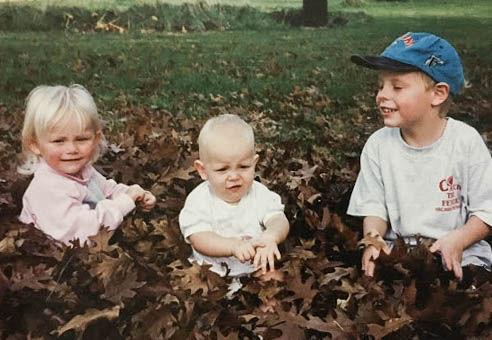 George Loofe coached his daughter's junior high basketball club team. She was naturally athletic, he said — "She had a great baseline jumper" — and was a golfer, too.
Her active lifestyle ended in her teenage years, when she developed scoliosis. After that, even swinging a golf club hurt her back.
Kenzie and Sydney shared many friends, so they'd often drive around the town of 1,500 or hang out at friends' houses.
"There wasn't really much else to do in such a small town," Kenzie Loofe said.
Life in Lincoln
Sydney Loofe graduated from Neligh-Oakdale High School, where her dad was principal, in 2011 and worked for two years as a cashier at the Menards in Norfolk.
She transferred to the Menards near 27th Street and Cornhusker Highway and moved to Lincoln, joining her brother and sister.
Kenzie often went over to Sydney's place to help clean, then they'd make dinner and watch Netflix.
"Sydney hated to clean," her dad said. "She would even pay (Kenzie) to do her dishes."
A few times, Sydney randomly called her brother, saying she'd run out of gas and needed a ride. So he'd go out, track her down and help her fill her tank.
"The funniest time was when her car literally died, like, 200 yards from my place," Levi said.
Sydney loved her cat, Mimzy, which she bought as a kitten from a man on Craigslist about four years ago. She paid $20 for the farm cat and cuddled it all the way home while her friend drove.
Her mother remembers how proud Sydney was when she rigged a waterer for her cat, buying a tube and attaching it to the bathroom faucet so it would fill the bowl when she turned on the water.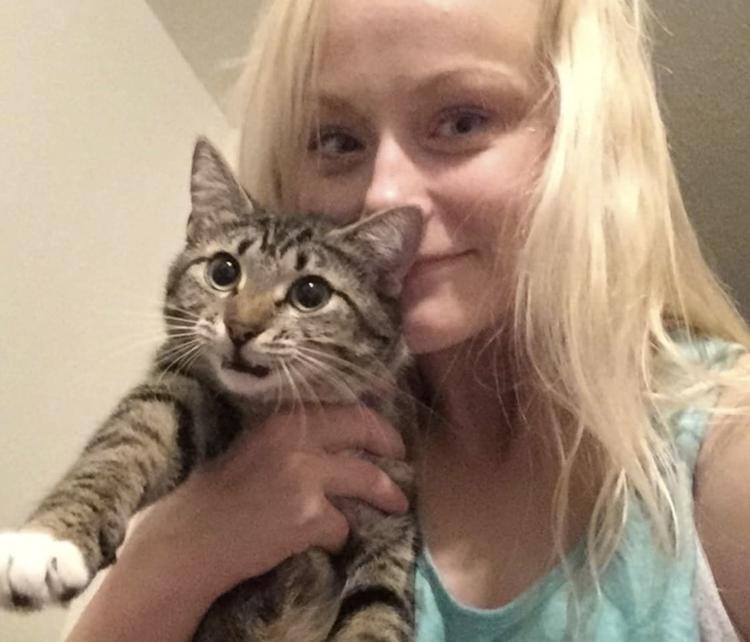 "It's the silly, little things like that I miss the most about Sydney," Susie Loofe said.
Whenever her mother would come to Lincoln, Sydney would take her to Euphoria at 41st and O streets, where they'd browse the shop for crystals.
Sydney loved amethyst most because purple was her favorite color and those quartz crystals were believed to hold healing powers for physical ailments and emotional issues, her mom said.
"Although Sydney struggled with depression and anxiety, she was such a beautiful person," she said. 
Sydney kept her crystal collection in a box that she'd occasionally dump on her bed, so she could admire them.
In Lincoln, those who crossed her path came to know how generous and kindhearted Sydney was, her family said.
On three occasions, she took people who were down on their luck into her home, giving them a place to stay while they worked through their problems, her mother said. She couldn't tolerate someone being mistreated or unloved.
When a younger Menards coworker was living in substandard conditions earlier last year, Sydney helped him get on his feet, letting him stay at her apartment, teaching him to save money and helping him with hygiene until he found a place of his own.
This mercy made her family proud.
"Sydney was the poster person for caring more about others (than) she did herself," her brother said.
She worked hard, and since her death, her family has heard many stories from customers and coworkers alike about "how much people loved seeing her smiling face," Susie Loofe said.
Levi Loofe remembers how his sister beamed with pride after she got her first bonus from Menards: "It was validation for her that hard work pays off."
Sydney made terrific friends at her job, her mother said, but she didn't want to be there forever, and dreamed of working with animals at a veterinary clinic.
She told her sister she wanted to move to Colorado or somewhere down South to chase her dream.
"She never followed through with it, though, because being close to family was very important to her," Kenzie Loofe said.
In Sydney's name
Sydney vanished. Then her face was everywhere.
She hadn't been seen or heard from since going on a date with a woman she met online, eventually identified as Bailey Boswell. Her cellphone signal had pinged off a tower near Wilber, then gone dark.
The FBI joined Lincoln police, the Saline County Sheriff's Office and the Nebraska State Patrol in the search.
Soon, national news outlets took notice — The Huffington Post, People Magazine and "Good Morning America" did stories, among others — and social media posts about Sydney's disappearance went viral. A Facebook page the family started to draw attention to the search gained 27,000 followers.
Back in Neligh, people tied green ribbons on trees, light poles and mailboxes, and stuck placards in their yards with her picture.
The boys of the Valentine High School basketball team, which Levi Loofe coaches, afixed green ribbons to their shoes. Their opponents at O'Neill wore green warm-up gear to show they cared, he said.
"I'm a teacher and a coach, and it almost felt like all the moms of the boys that I coach started to treat me as one of their own," Levi Loofe said.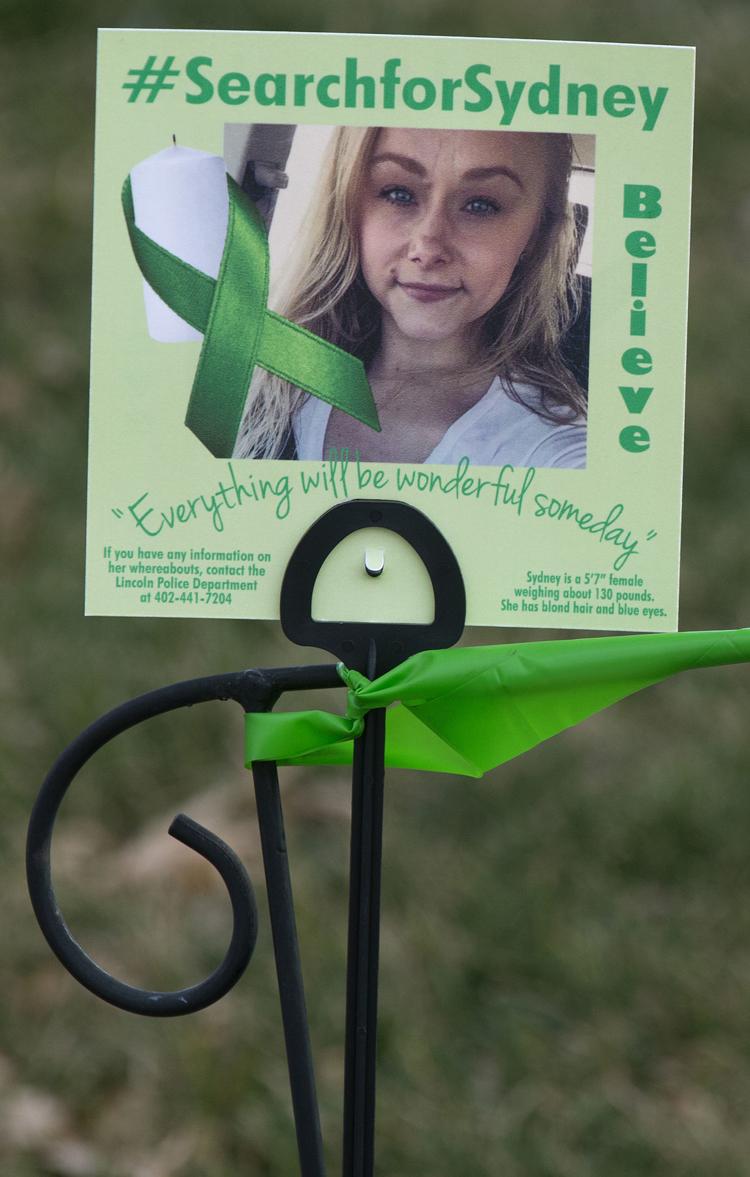 After investigators found her remains Dec. 4, more than 100 people — some who knew Sydney, and many who didn't — gathered for a candlelight vigil at Lincoln's Sunken Gardens.
At her packed memorial service Dec. 11, friends and relatives presented the Loofe family with angel statuettes, which are now on display in the family home.
Her coworkers at Menards raised money to buy a plaque for a bench at Henry Doorly Zoo, one of Sydney's favorite places. Money given to the family in her memory purchased two more bench plaques at the zoo.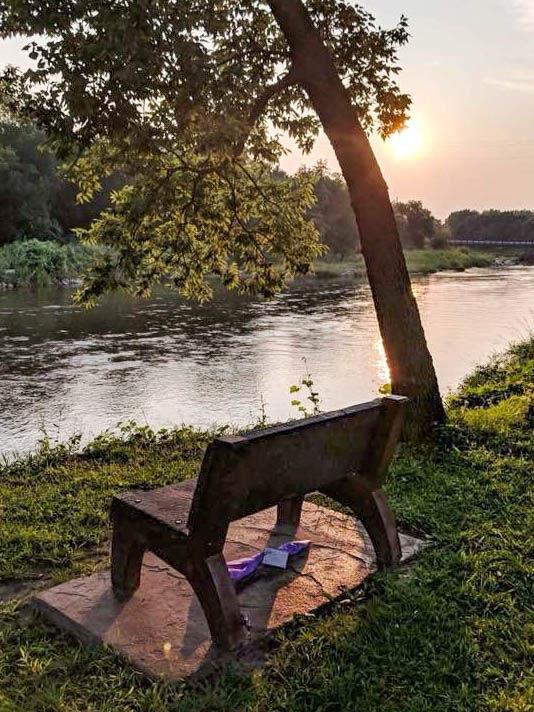 In May, the Ponca Tribe of Nebraska built and dedicated a bench looking out on the Elkhorn River to honor Sydney at Neligh's Riverside Park. The tribe's chairman told the Antelope County News the tribe wanted to recognize her and her memory and reciprocate the efforts of Neligh to care for the grave of a Ponca girl who died there while on the Trail of Tears 141 years ago. 
The Omaha-based Set Me Free Project, which fights human trafficking and promotes social media safety, created a $3,000 scholarship in Loofe's name for a Nebraska high school student seeking to study criminal justice, social work or cybersafety after graduation.
Seemingly everyone who knows the family has showered the Loofes with prayers and kind, uplifting words, Susie Loofe said. So have complete strangers.
"Without the love and support that we've received throughout the past year, I'm sure we would have never made it," Susie Loofe said.
In June, the Nebraska Attorney General's Office charged Boswell and the man who has described himself as Boswell's boyfriend, Aubrey Trail, with first-degree murder and unlawful disposal of human remains in Sydney Loofe's death. Prosecutors are seeking the death penalty against both.
The charges followed public confessions by Trail in February that he caused Sydney's death, which he claims was an accident.
For the Loofe family, the year has been agonizing, heart-rending and filled with tears.
George Loofe — who was honored in early 2018 as the Nebraska Rural Community School Association's principal of the year — retired from his job when school ended in the spring.
"The last year taught me that all of the things I tried to fix or take care of at work were petty compared to losing my child," he said. "I no longer wanted to deal with other people's problems."
MacKenzie Loofe has grappled with how to live without her confidante — "the one person I could go to for anything, someone who was always there for me."
In his answer to the Journal Star's questions, Levi Loofe said he felt uncomfortable even responding following the worst year of his life.
"Every memory that comes up is good," her brother said. "But there's always a tint of sadness that I'm not sure will ever detach itself from my memories of her."
Still, he hopes people will remember his sister's smile. And their mother clings to the sound of Sydney's laugh, a cackle that usually ended with her coughing uncontrollably and made everybody else laugh, too. Susie Loofe hopes she can continue remembering it. 
She wants other parents to heed the cliches in today's world, she said:
"Please love your children. Pray for them every day. Take every opportunity to spend time with them. Live every moment as if it were your last."