As a girl, Thuy Nguyen would spend her mornings scouring a Vietnam beach for seashells, then sell them at a local marketplace in the afternoon. She was one child of 12 in her family and she owned one outfit.
"I always dreamed when I had opportunity, I'd start a business," Nguyen said.
When she was 14, she got on a boat with some of her siblings, one of thousands of refugees fleeing a country ravaged by the Vietnam War. She didn't know much about their destination.
"I wanted to get freedom," she said. "My mom said, 'Go to the boat and go, follow your brother.' I didn't know where we were going but I heard America is the No. 1 place to live."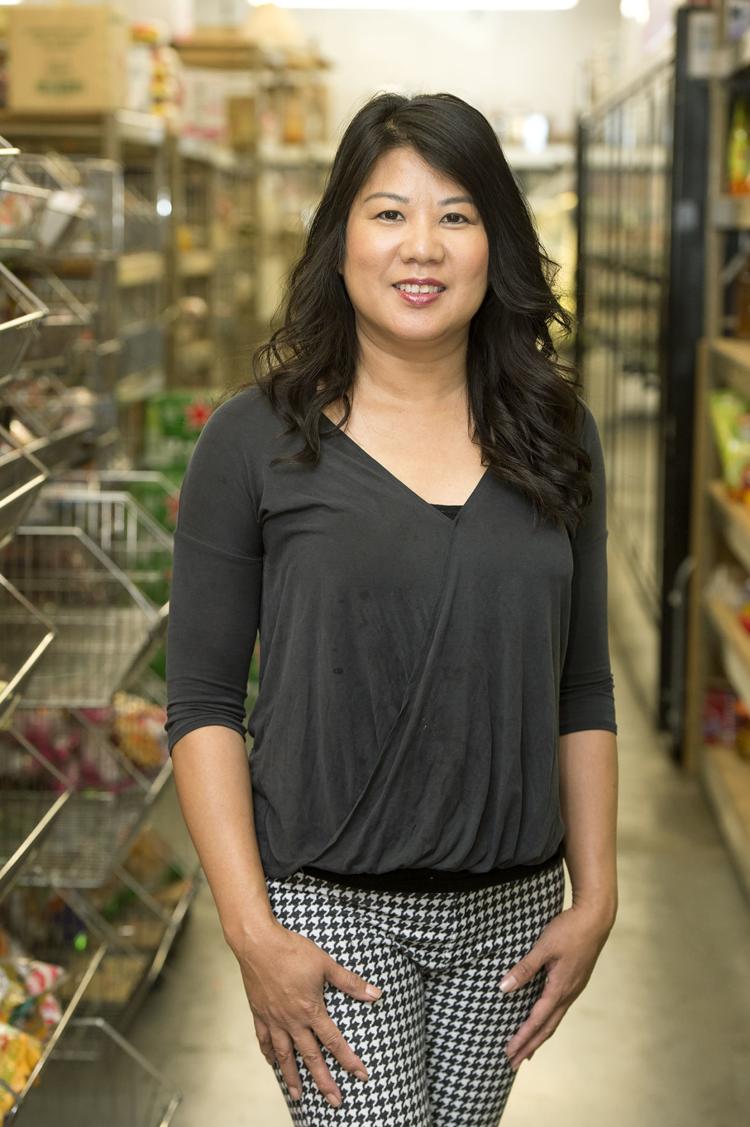 Nguyen and her family own Little Saigon Plaza in north Lincoln, which includes Pho Factory and the Little Saigon Asian Grocery Store.
Her son, Danny, helps behind the counter and also manages the store's online presence. He has three sisters and everyone helps out.
"Each family member has their own specialty, everybody brings their own skill to the table," he said. "It's a whole lot of sweat, family blood and tears and hard work."
Thuy Nguyen was resettled in Lincoln in 1980 and, after moving around for a while, came back to her "second home" when her family had the opportunity to open a grocery store here 25 years ago.
It started small: a little corner store with two aisles. They'd clean fish every day and make a weekly trip to Houston for inventory.
The Vietnamese community was smaller back then, too, she said: "At that time Lincoln was so small and it changed a lot now."
In 2017, Lincoln resettled 323 refugees. So far in 2018, it has resettled 37, according to the Refugee Processing Center, which is part of the U.S Department of State.
The drop can be attributed to a lower cap of refugees set by the Trump administration. In 2017 the cap was set at 45,000 refugees, its lowest point since the creation of the refugee resettlement program in 1980.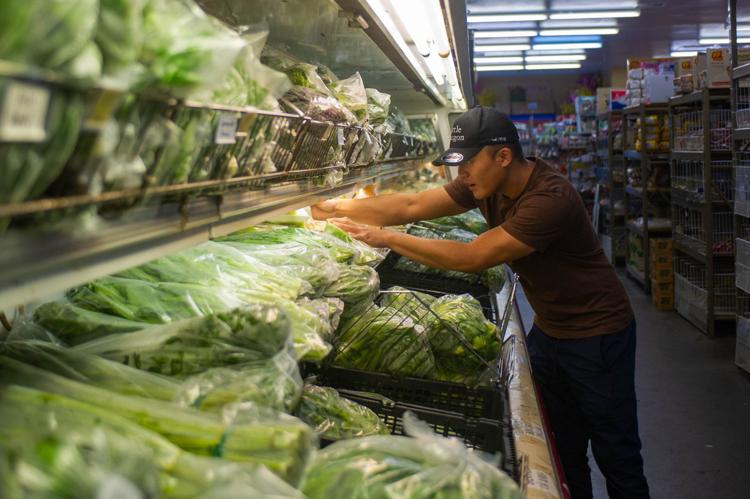 Refugees are people forced to leave their home or country to escape war, persecution or natural disaster. They differ from asylum-seekers who leave their countries typically to flee persecution and violence.
The Vietnamese population was the first of many refugee groups to settle in Lincoln and build communities. During the 1980s, 5,500 mostly Vietnamese refugees were resettled, according to the New Americans Task Force website. 
After the Vietnamese wave, Lincoln resettled refugees from the Middle East, Eastern Europe, Iraq and Afghanistan and Karen refugees from Myanmar (Burma), as well as welcoming immigrants, mostly Latino.
These initial groups of refugees created a pocket of resettlement in Lincoln, which encouraged refugees settled elsewhere to move here for family or already-established communities.
By the '90s, Lincoln was designated as "refugee friendly" by the U.S. Department of State. It has continued to resettle groups, and notably has the largest community of Yazidis in the nation, at about 3,000.
You have free articles remaining.
Refugees have been resettled in 19 cities in Nebraska since 2002, primarily Omaha, Lincoln and Grand Island, according to Refugee Processing Center data. In 2015, Nebraska led the nation in resettling more refugees per capita than any state, according to Pew Research Center data.
Because refugees have been contributing to Lincoln's economy for nearly 40 years, their impact as consumers and workers has been studied by local and national organizations.
Refugees and immigrants typically spend earnings locally, said Chris Decker, professor and chair of the Department of Economics at the University of Nebraska at Omaha.
"There are some cases where some of their income is remitted to their home country, but there's a tendency to spend it locally on general items, retail, and so on," he said. "So that kind of adds to demand for a lot of different sectors in the economy.
"Both on input side, labor and consumption side consumers there's a sizable contribution."
According to an impact study Decker conducted on Nebraska's immigrant population in 2012, immigrants' contributions create a "multiplier effect" by supporting growth of local industries.
"Not only are they productive workers, they support growth in those industries and those industries in turn expand, which leads to what we call a multiplier effect," he said. "You can have 8,000 jobs occupied by first-gen foreign born that can stimulate an additional 7,000 or 8,000 jobs as a result of increased economic activity."
The economic benefits that refugees bring to Lincoln outweigh resettlement costs, Decker said. Refugees are supported through taxpayer money for the first 90 days they come to a new city. Although there isn't much clear-cut data on the issue, he came to this conclusion by analyzing factors like the demographics of resettled refugees and taxes spent for resettlement versus the taxes refugees pay.
"Based on research and statistics I've put together, there's evidence, at least when it comes to the broader immigrant group, that either they provide more by way of fiscal support through taxes paid than they'll necessarily draw out in terms of services used, or it's about on par," he said. "The evidence I have seen is admittedly imperfect but it does not in any way strongly indicate a strain on fiscal condition."
When it comes to the impacts of this year's lower resettlement numbers, many economic researchers said it's too early to measure the effects and study repercussions.

But its effects could reach many areas of Lincoln, said Bryan Seck, director of workforce development for the Lincoln Partnership for Economic Development.
"In a (city with a) 2.6 percent unemployment rate, any time you decrease the number of new arrivals, you're impacting the job market," he said. "There's no arguing that at any of the industries that will start people: healthcare, industry, manufacturing. I would certainly say it impacts all industries because of low employment rate."
Lincoln businesses have already started to face a labor shortage in jobs like manufacturing, Seck said.
But the effects can be seen — and felt — in more than just numbers. Lincoln, which refugees say has been incredibly welcoming, has also become known for its diversity and openness.
"The immigrants being part of Lincoln has been very beneficial and changed a lot of things, the more the better," said Thuy Nguyen.
Her son agreed. He had lived in Denver for awhile and when he moved back, he was surprised by Lincoln's diversity.
"I think with all the diversity here it brings a lot to everything," he said. "Here there's so many different types of communities and organizations. ... (There's) a lot of atmosphere."
Since first opening her grocery store, Thuy Nguyen has watched 27th Street develop as other refugee business owners opened up shop. Meanwhile, her own business has expanded through the years, moving to bigger locations and growing its selection.
On a normal day, the Nguyens will serve a variety of customers, and the plaza has even become a local destination of sorts, she said.
The store's gained a reputation for its carefully curated and hugely varied selection of Asian grocery items — especially its fish counter boasting clam, oyster, crab, crawfish and other seafood that they expertly clean by hand.
"People travel, from other states — a lot of people are coming to this plaza," she said. "People want to see what's in Lincoln now. Now more than before."