Heavy snow and strong winds hammered parts of Nebraska on Thursday, knocking out power and creating hazardous travel conditions.
The spring blizzard — the second "bomb cyclone" storm system to hit the region in a month — left behind hundreds of canceled flights at Denver International Airport and up to 2 feet of snow.
In South Dakota, the governor closed state offices in much of the state for a second day Thursday because of dangerous road conditions.
The Minnesota State Patrol said it had responded to more than 500 crashes statewide since Wednesday.
"It's a mess out here. And that is an understatement," Minnesota State Patrol Lt. Gordon Shank said.
In Nebraska, whiteout conditions were reported. In wide-open areas of Cherry County south of Eli, 16 inches of snow fell during the storm. In nearby Mullen, strong winds whipped the snow into drifts measuring 29 inches.
Ahead of the snow, severe weather developed across parts of the state on Wednesday night. Hail the size of pingpong balls was reported near Sprague, south of Lincoln. And near Kearney, the volume of pea-sized hail led to cars and trucks sliding off a slickened Interstate 80.
I-80 reopened in both directions between Kearney and Ogallala at 8 p.m. Drifting snow had closed the interstate Thursday afternoon. Still, officials urged motorists to continue using extreme caution because of blowing snow.
As much as 25 inches of snow had been reported in northeastern South Dakota, with snowfall forecast to continue into Friday in that state, Minnesota and southeastern North Dakota.
A "bomb cyclone" is a weather phenomenon that entails a rapid drop in air pressure and a storm strengthening explosively. Weather service meteorologist Mike Connelly said this week's storm system drew up moisture from the Gulf of Mexico as it moved out of the Rocky Mountains. He described the potential snowfall as "historic."
"This time of year (in) the central, southern Plains, you get severe weather — thunderstorms and tornadoes. Unfortunately in the Dakotas, we get feet of snow," he said.
An unusual but not rare weather phenomenon known as "thunder snow" — snow accompanied by thunder and lightning — was reported Wednesday and Thursday across regions of Nebraska and South Dakota.
In addition to the immediate impacts, the storm threatened to swell rivers in the Midwest that flooded after March's drenching, which caused billions of dollars in flood damage in Nebraska, Missouri, Iowa and South Dakota. Forecasters aren't expecting similar flooding this time around thanks to the absence of a wet snowpack on frozen ground.
Nebraska 56 west of Cedar Rapids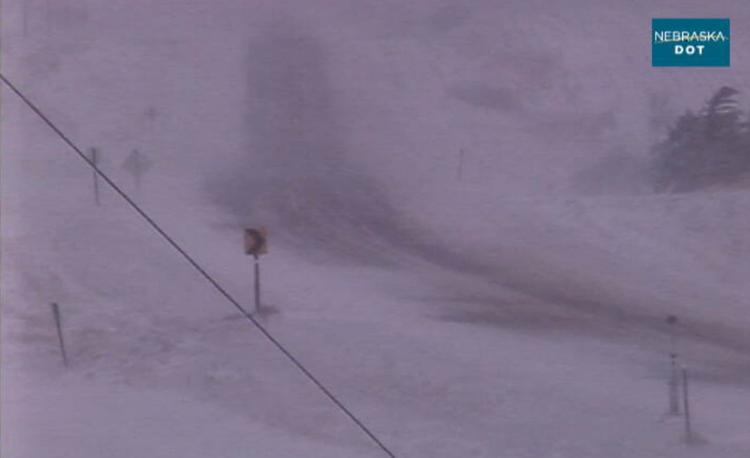 Cozad I-80 exit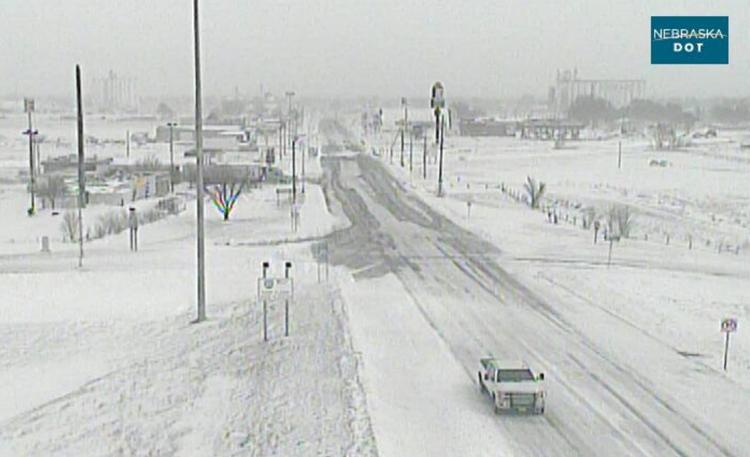 U.S. 83 north of Valentine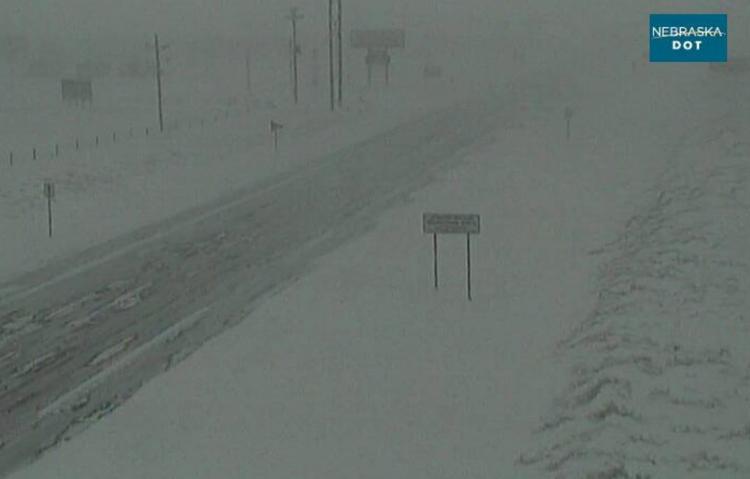 I-80 exit at North Platte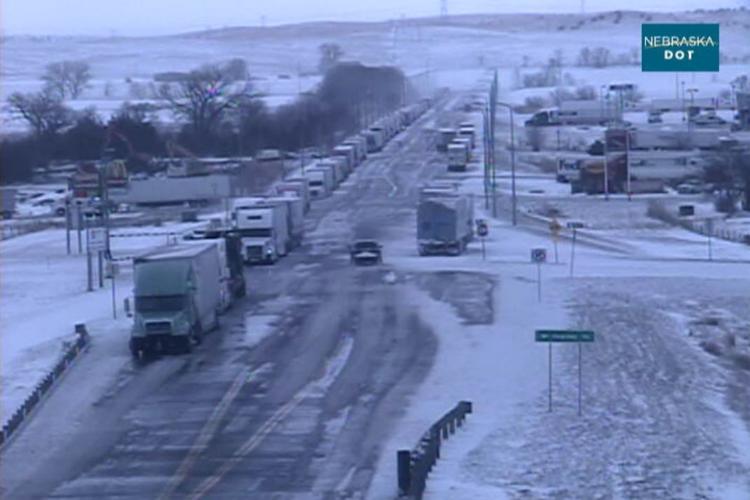 I-80 Ogallala exit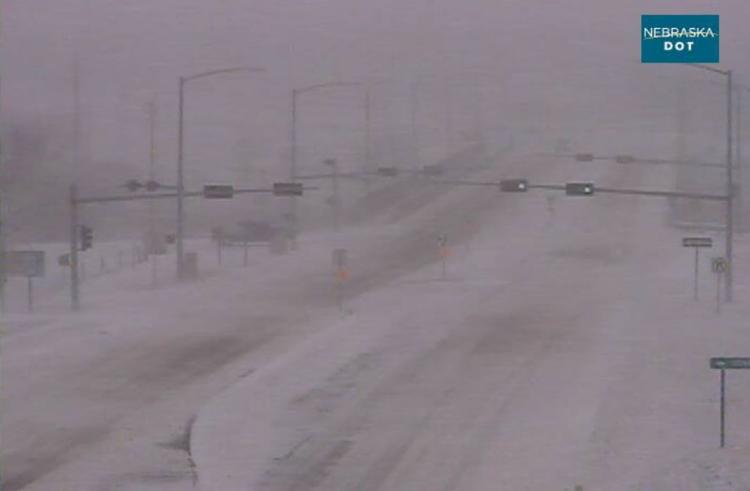 I-80 west of Kearney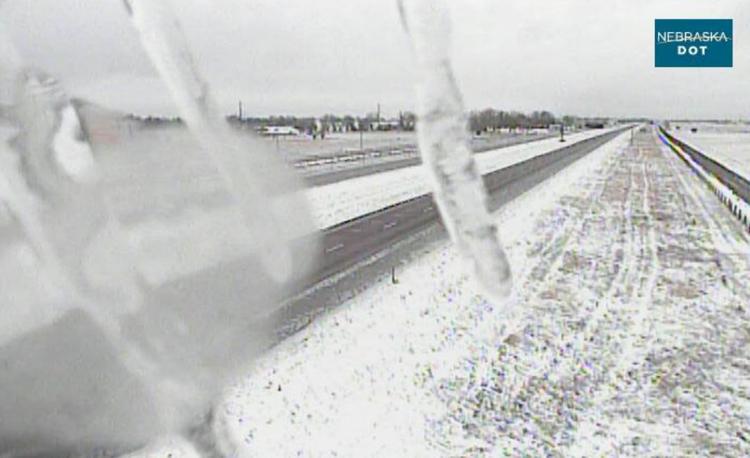 U.S. 183 Rose south of Bassett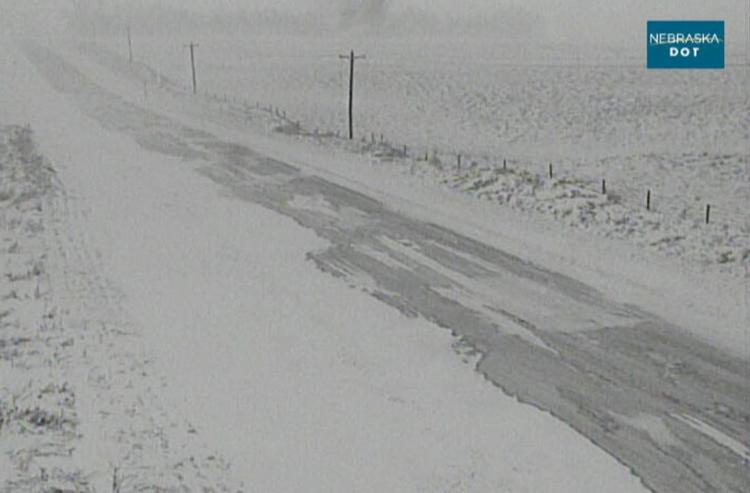 U.S. 385 at Hemingford
O'Neill update
State Patrol night driving
Mounted dashcam footage of what our night shift Troops across the state are driving through to make sure you're not stranded somewhere and to check road conditions. Wind makes for white out conditions, stay where you are at these times! ❄️💨 pic.twitter.com/DYZCSRk7rX

— NSP_TroopDNightShift (@NSPTroopDNights) April 11, 2019
Chase County roads
12 seasons of Nebraska
Roads