William Jennings Bryan has been living a low-key life lately, far from the millions of annual guests who used to visit his longtime home at the U.S. Capitol.
For the past few weeks, the three-time populist presidential candidate has been kept under red, white and blue wraps in the Nebraska National Guard Museum on the west side of Seward, awaiting his second unveiling in 82 years.
"When they opened up the crate and stood the statue up for the first time, you're like: 'Wow. That's impressive,'" said Jerry Meyer, the museum's historian.
The statue's move from Washington -- where it was on display in the U.S. Statuary Hall since 1937 -- was made necessary by Standing Bear, whose 9-foot bronze likeness booted Bryan from the Capitol last month.
And next year, writer Willa Cather will send former ag secretary and Arbor Day founder J. Sterling Morton back home, too.
Each state is granted two sculpted representatives in the U.S. Capitol, and if a state decides to replace them -- as Nebraska did -- then the old statues have to find a new home somewhere.
But where? After a two-town competition, Bryan's fate is set. And the house-hunting is just beginning for Morton.
Wooing Bryan
Lincoln wanted to welcome Bryan back home.
A year ago, former Mayor Chris Beutler wrote a letter to state Sen. Tom Brewer, chairman of the Standing Bear Selection Committee, which was charged with getting the Ponca chief to Washington and bringing Bryan back.
"We believe that display of the bronze sculpture of Bryan by prominent artist Rudulph Evans in a prominent public location in Lincoln would be a fitting tribute to 'The Great Commoner,'" the mayor wrote.
Bryan was a lawyer from Illinois who visited Lincoln in 1887 and made it his home a year later. He successfully campaigned for Congress from here, published his newspaper here, ran for president three times from here.
The city identified two spots for the 5,000-pound pedestal and statue: on the recently refurbished Centennial Mall near the State Office Building; and on the southwest corner of 12th and O streets, where Bryan could gaze across the intersection at the building that housed his law offices more than a century ago.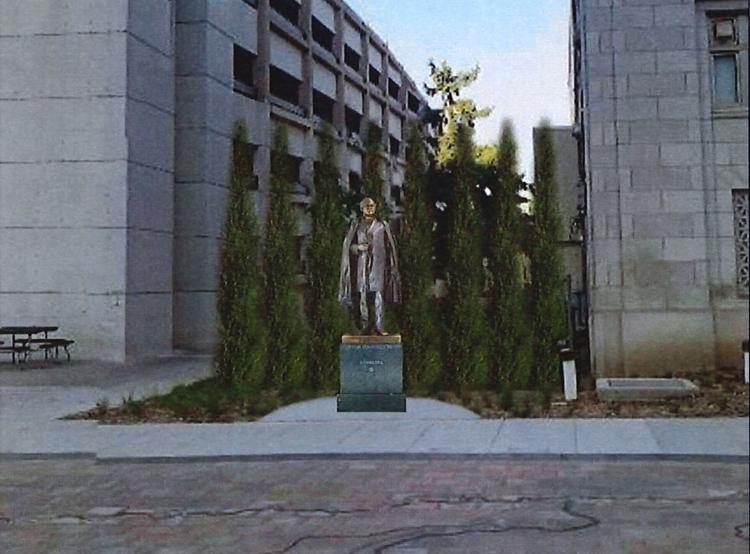 "We believe that both locations are meaningful placements for the statue, with our preference being the location on Centennial Mall," Beutler wrote.
The city of Lincoln included altered images with the statue superimposed in both spots.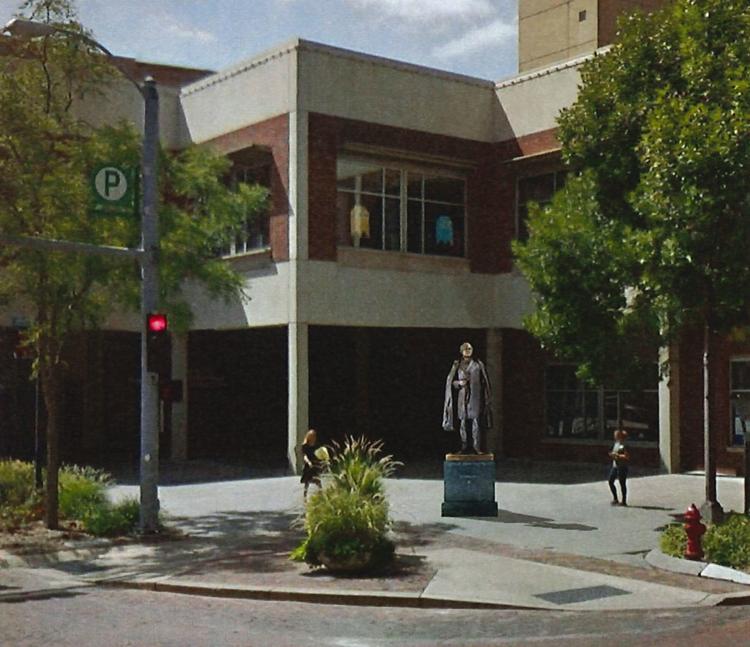 But the National Guard Museum in Seward wanted Bryan, too.
Most people know something about his political career, but few know anything about his military service, said Meyer.
"It's a surprise to a lot of people. That's why I want to tell the story."
Here's the short version: In 1898, an inexperienced Bryan volunteered to help the U.S. fight Spain, joining the 3rd Nebraska Regiment.
"It was a unique regiment," Meyer said. "Democrat populists and Republicans all forming together in a regiment. But he wasn't a military guy."
That didn't matter to the other soldiers, who voted unanimously to make Bryan their colonel. It helped that his second-in-command was a military guy, a former adjutant general.
Bryan telegraphed President William McKinley on April 25 that he and his men were ready to fight. They were mustered into federal service July 13 as the 3rd Nebraska Volunteer Infantry headed south to Florida.
But they never saw combat. "McKinley is a Republican," Meyer said. "And McKinley is not going to let him be a war hero."
So the Nebraskans waited, and waited, in Florida. After the U.S. and Spain signed a peace treaty in December, Bryan resigned and returned home -- and the rest of the regiment went to Cuba for occupation duty.
That connection to the guard during the Spanish-American War served as the foundation of the museum's pitch, said state Sen. Mark Kolterman of Seward.
"They're setting up a display of people who had been in the Nebraska National Guard to show you can be in the Guard and at the same time have another career," he said.
The Standing Bear Selection Committee could listen to the competing proposals, but it couldn't make the final decision, said Brewer.
You have free articles remaining.
That was the governor's job. "Because it was the state of Nebraska's property, we were somewhat limited in our options," he said. "The governor could have done anything he wanted. He could have put it in the governor's mansion if he wanted, of course."
The committee considered the pitches and voted, he said, ultimately recommending to Gov. Pete Ricketts that Bryan move to Seward.
Here's why: First, Lincoln already has a Bryan sculpture, cast by the same sculptor and on display at Fairview, his former house on Sumner Street next to the hospital that bears his name.
And Lincoln's proposed locations weren't ideal for a piece of art that had lived its life inside. "The concern was the statue would not fare well outdoors," Brewer said.
The governor chose Seward.
"It just makes sense," Kolterman said. "A lot of people will see it here. It will be in a prominent location."
But first, the museum had to get that location -- a display of Guard activity from 1854 to 1900 -- ready for its addition.
It had to reinforce the floor with bracing in the basement to support Bryan's weight. Then it unpacked and stacked the statue and pedestal, covering Bryan in patriotic bunting.
The Great Commoner's covers were scheduled to come off at a dedication Friday, and he'll settle into his new space for the foreseeable future -- despite a suggested compromise.
In his letter to Brewer, Beutler said the city would support a two-year display at the museum to honor Bryan's military service, before a long-term Lincoln installation.
But Bryan's move to Seward is considered permanent, Meyer said.
"It's not going to move."
Moving Morton home
Willa Cather goes to Washington next year, and the group in charge of getting her there has been busy.
The Willa Cather National Statuary Hall Selection Committee selected a sculptor, Creighton University art professor Littleton Alston.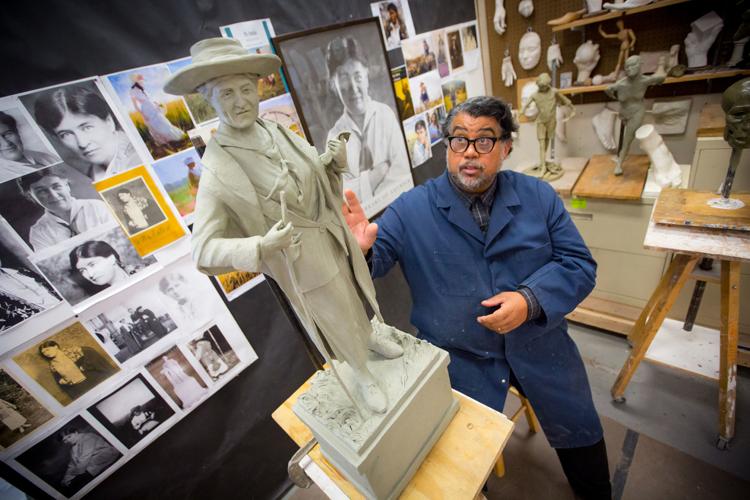 It's also raised more than $200,000, thanks primarily to a donation by Senior U.S. District Judge Laurie Smith Camp, said Ron Hull, a member of the committee.
"Like most of us in Nebraska, she recognizes the importance of Cather's work," he said.
The Cather committee is also charged with returning J. Sterling Morton to Nebraska, just as the Standing Bear group brought Bryan home.
But unlike the Standing Bear group, the Cather committee believes it's responsible for choosing Morton's new home, said Chris Goforth, a spokesman for History Nebraska.
"The final decision will be the Willa Cather National Statuary Hall Selection Committee," he said. "Not the governor."
That contradicts what Taylor Gage, the governor's spokesman, said in late September: "The Governor's Office will make the decision on where the Morton statue will go."
This week, when told about the committee's plans, Gage said the governor's office has been visiting with the committee, but didn't elaborate.
Still, the Cather committee is moving forward. On Tuesday, it issued a request for proposals, inviting potential homes for Morton to make their pitches.
The group wants to hear where Morton would be a good fit and why -- and if the proposed sites are indoor or outdoor, whether they're publicly accessible, and details about financial plans for maintenance, upkeep and insurance.
And it will give preference to sites that can cover the estimated $5,000 cost to haul the statue home, Goforth said.
It will accept proposals until the end of the year, and plans to make a decision in January.
150 Notable Nebraskans
1. Willa Cather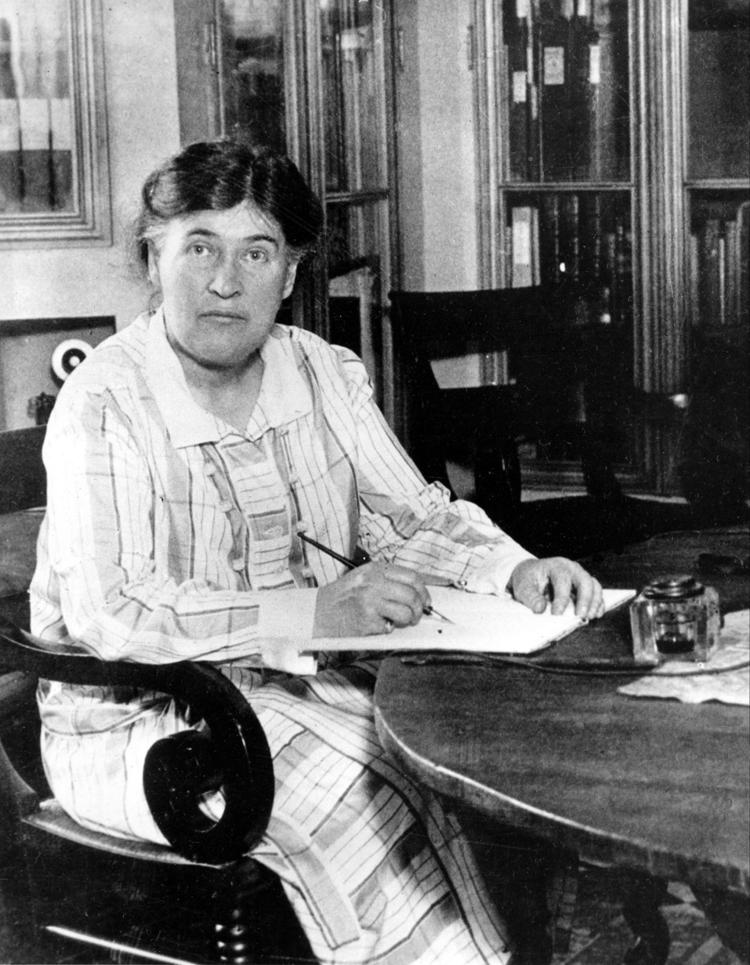 2. Standing Bear
3. Johnny Carson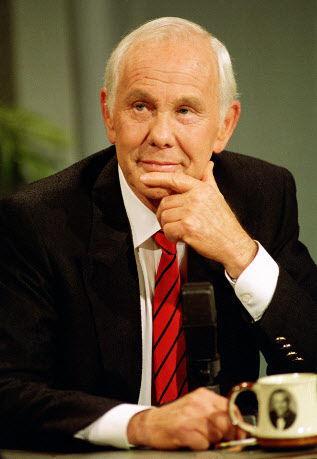 4. George Norris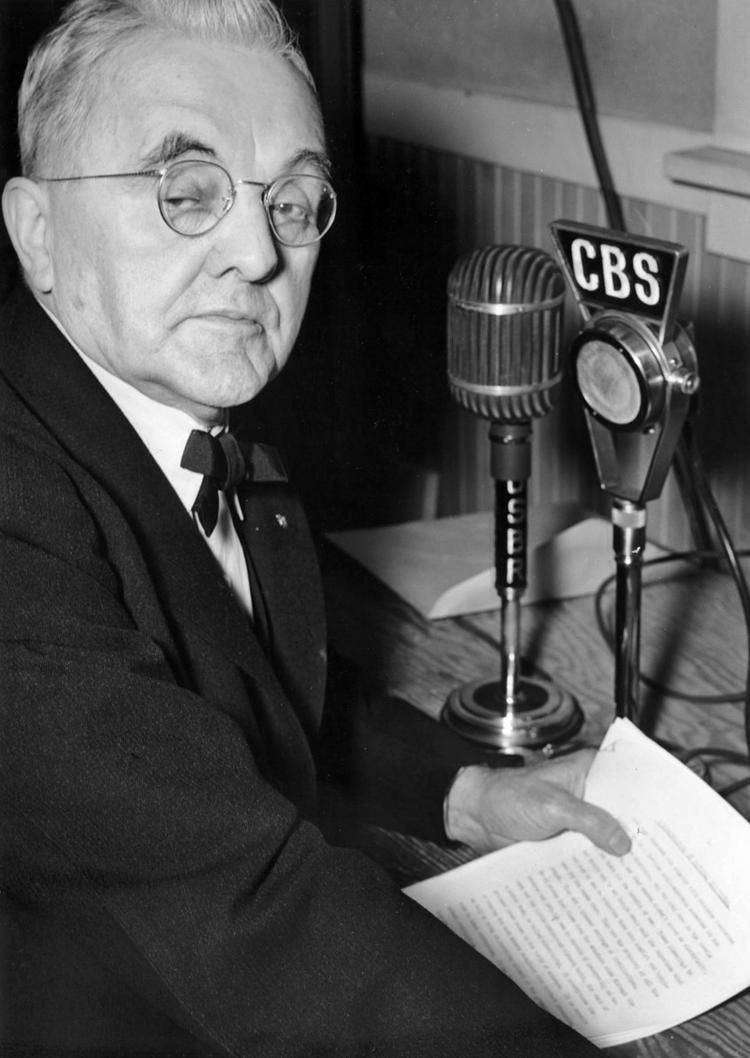 5. William Jennings Bryan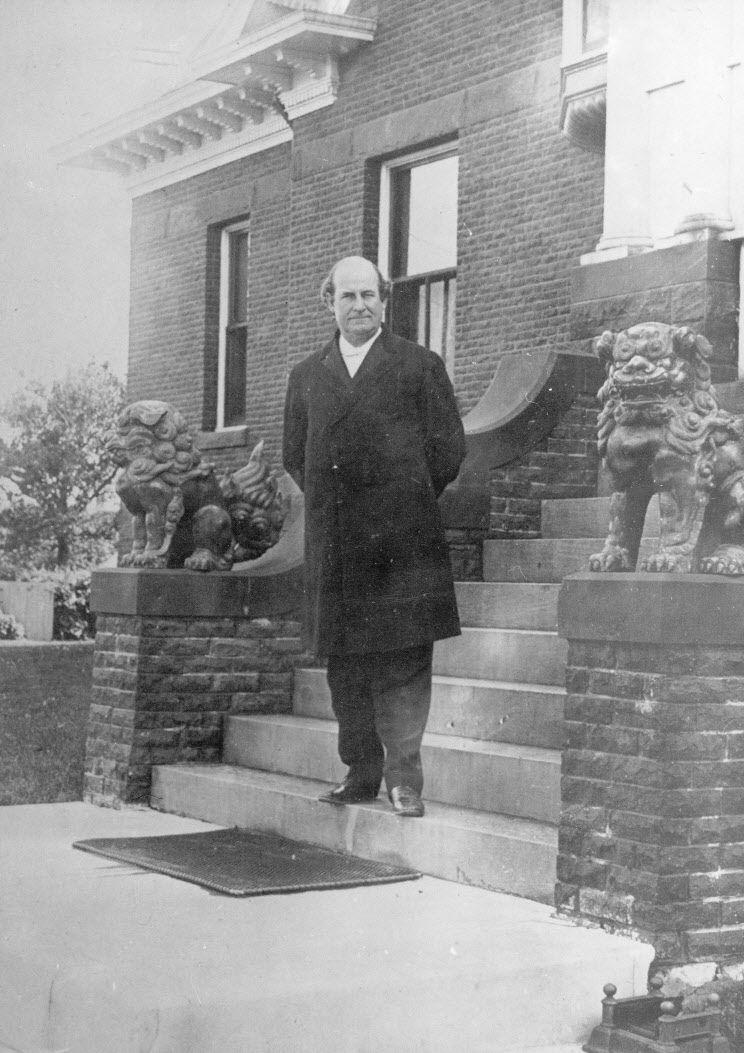 6. John Neihardt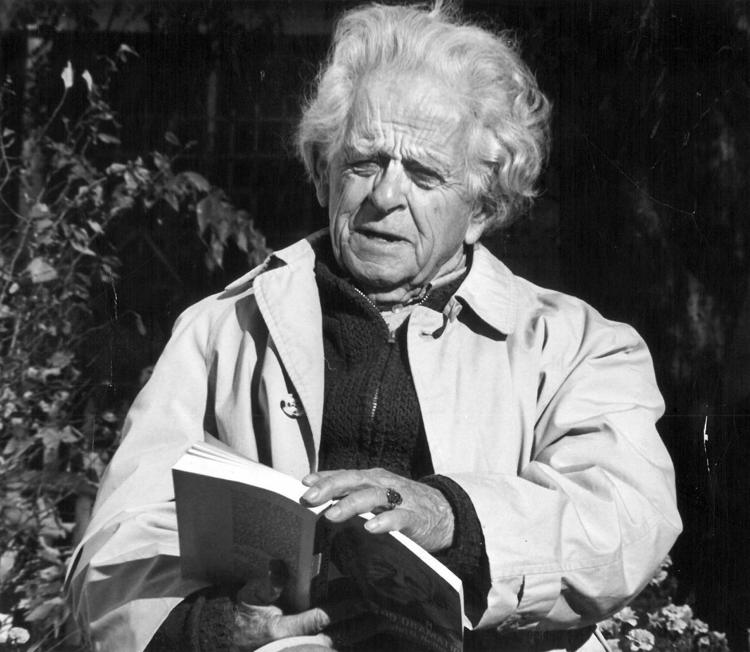 7. Warren Buffett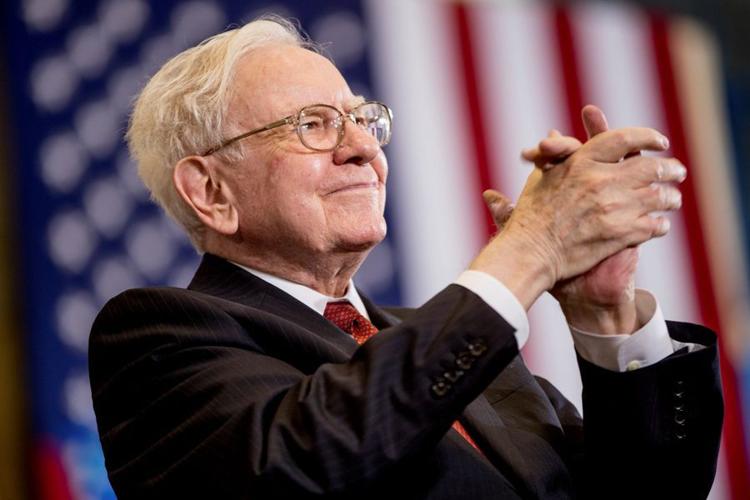 8. William "Buffalo Bill" Cody
9. Charles Dawes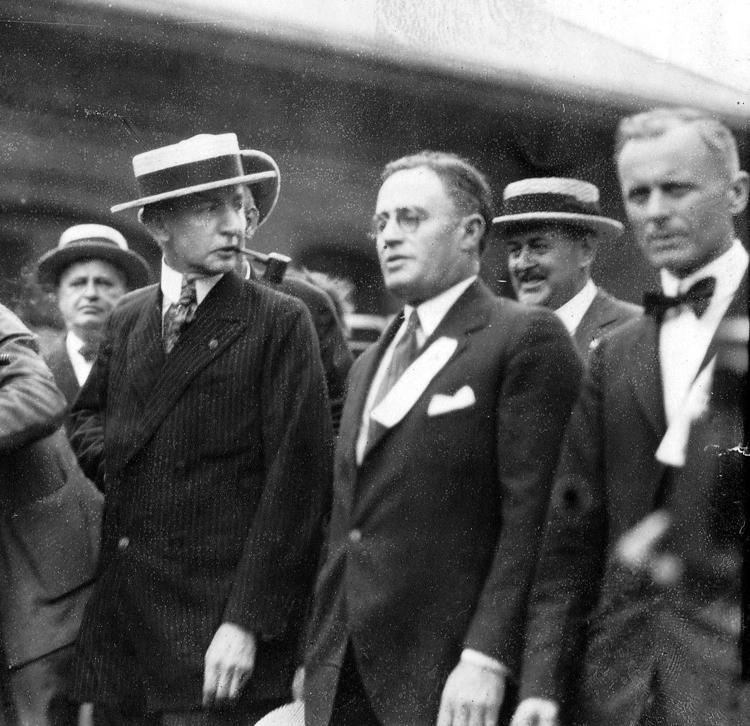 10. Ted Sorensen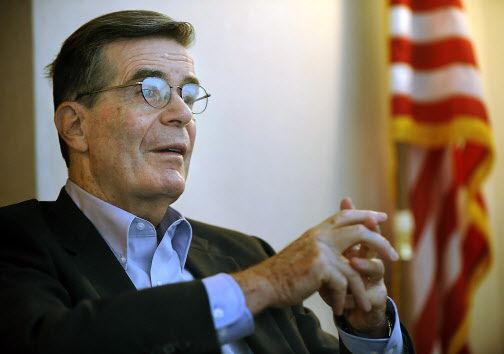 11. J. Sterling Morton
12. Tom Osborne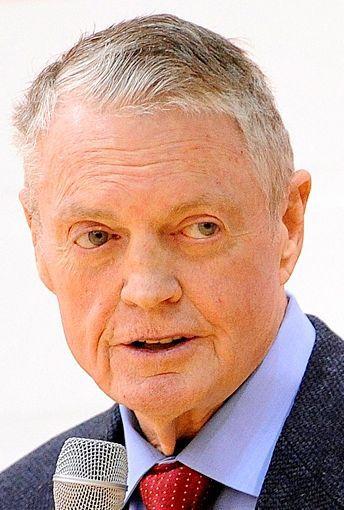 13. John J. Pershing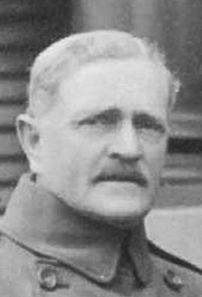 14. Harold Edgerton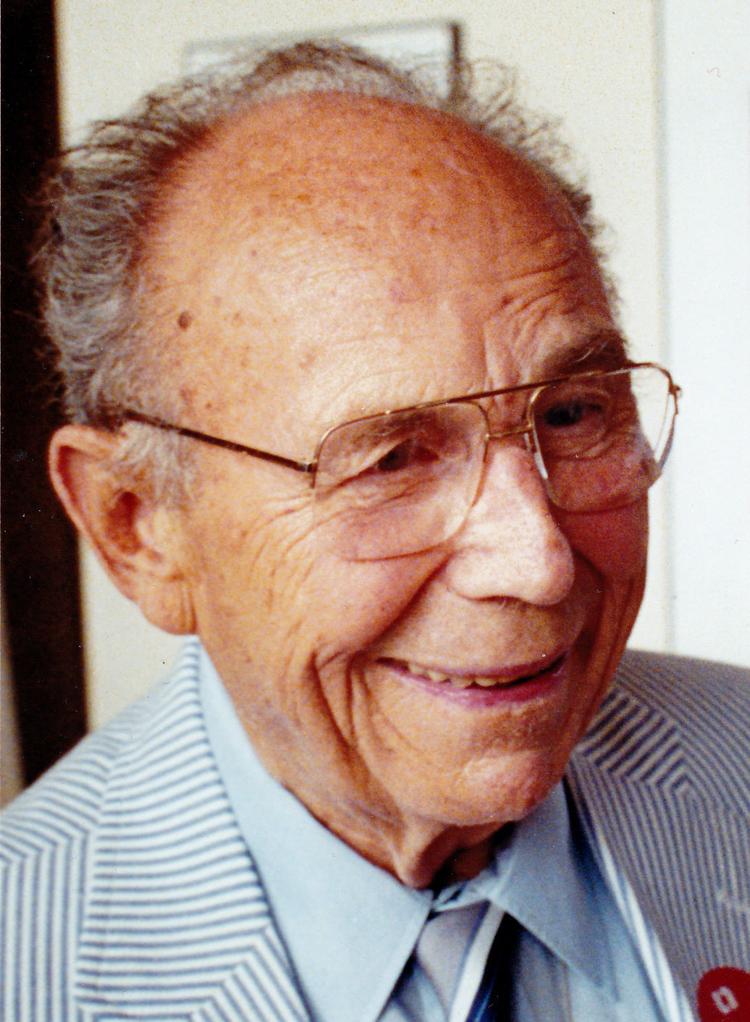 15. Loren Eiseley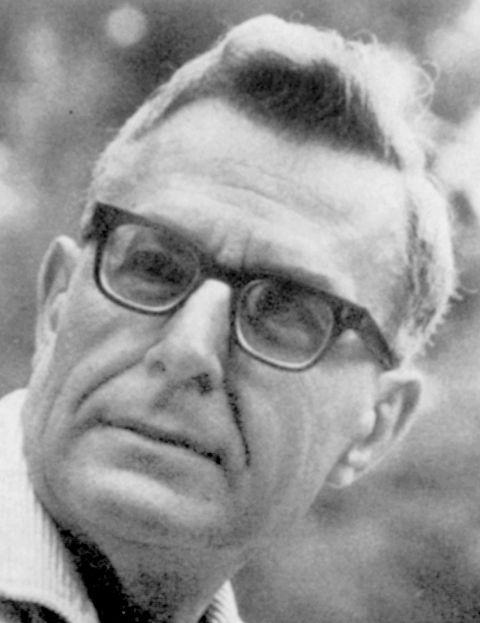 16. Dick Cavett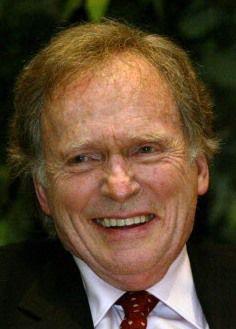 17. Bob Kerrey
18. Henry Fonda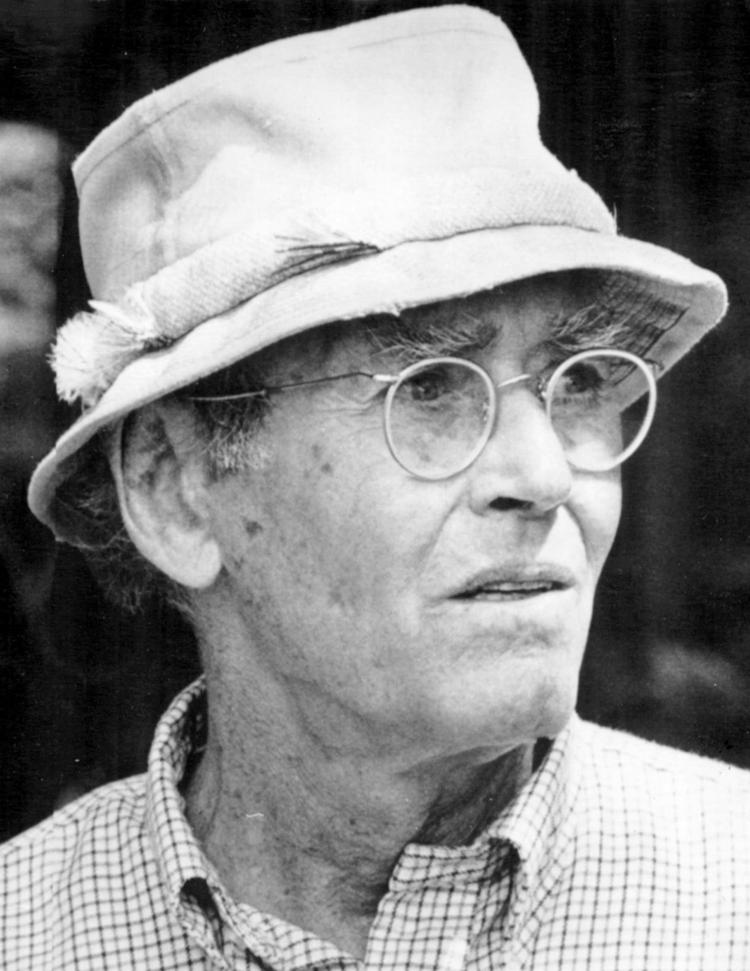 19. Roscoe Pound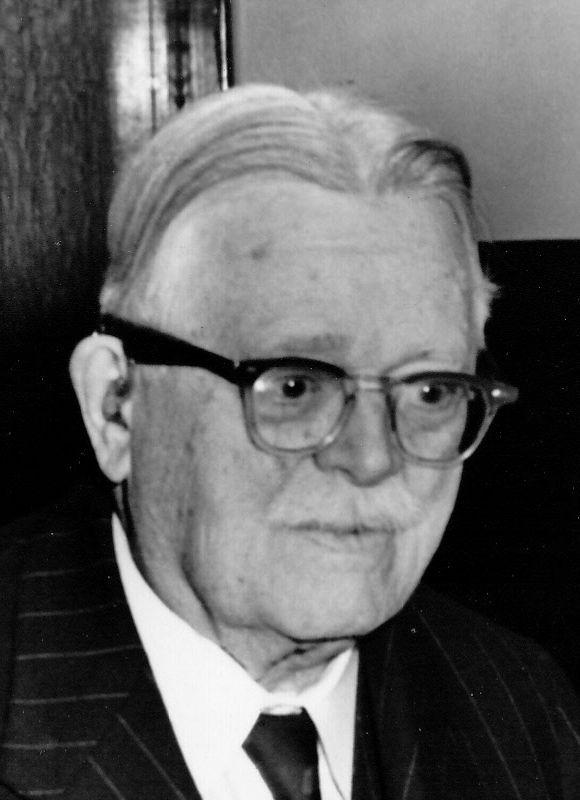 20. Ernie Chambers
21. Bob Devaney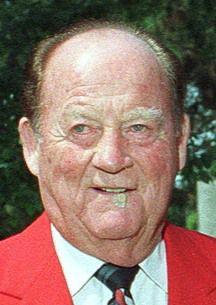 22. Crazy Horse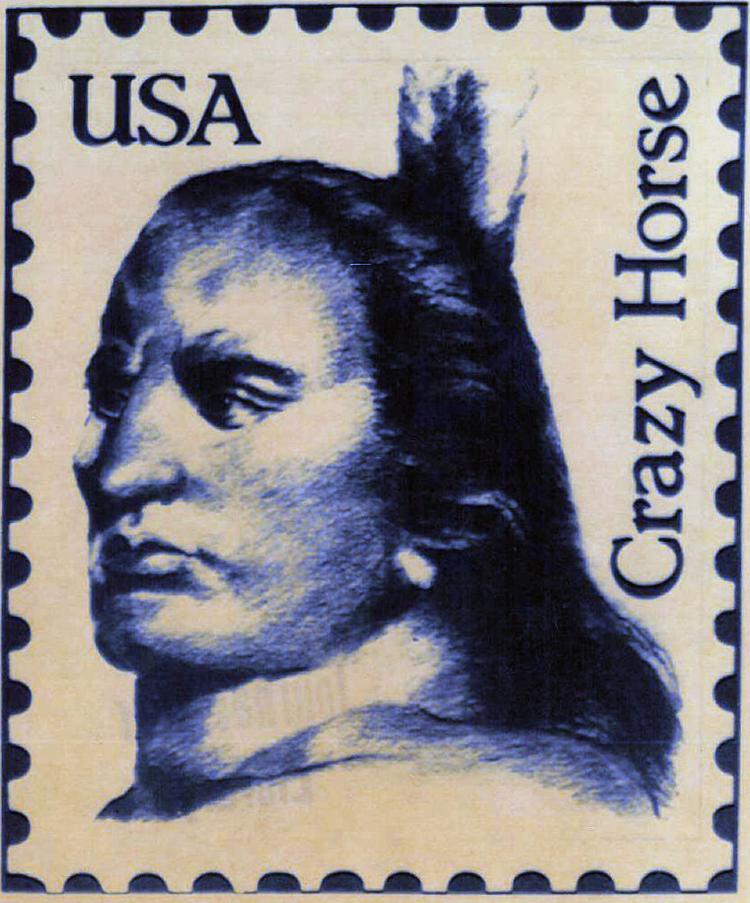 23. Susan La Flesche Picotte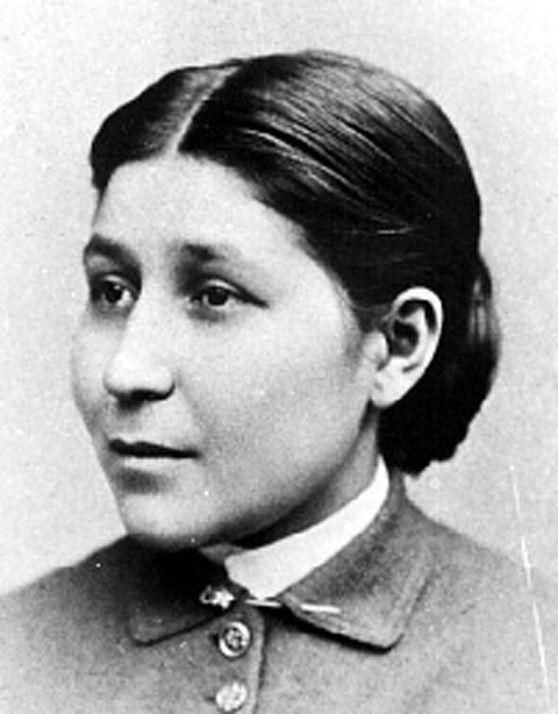 24. Bob Gibson

25. Peter Kiewit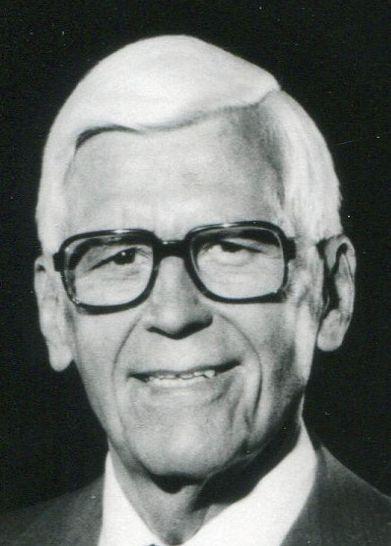 26. Marlon Brando
27. Charles Bessey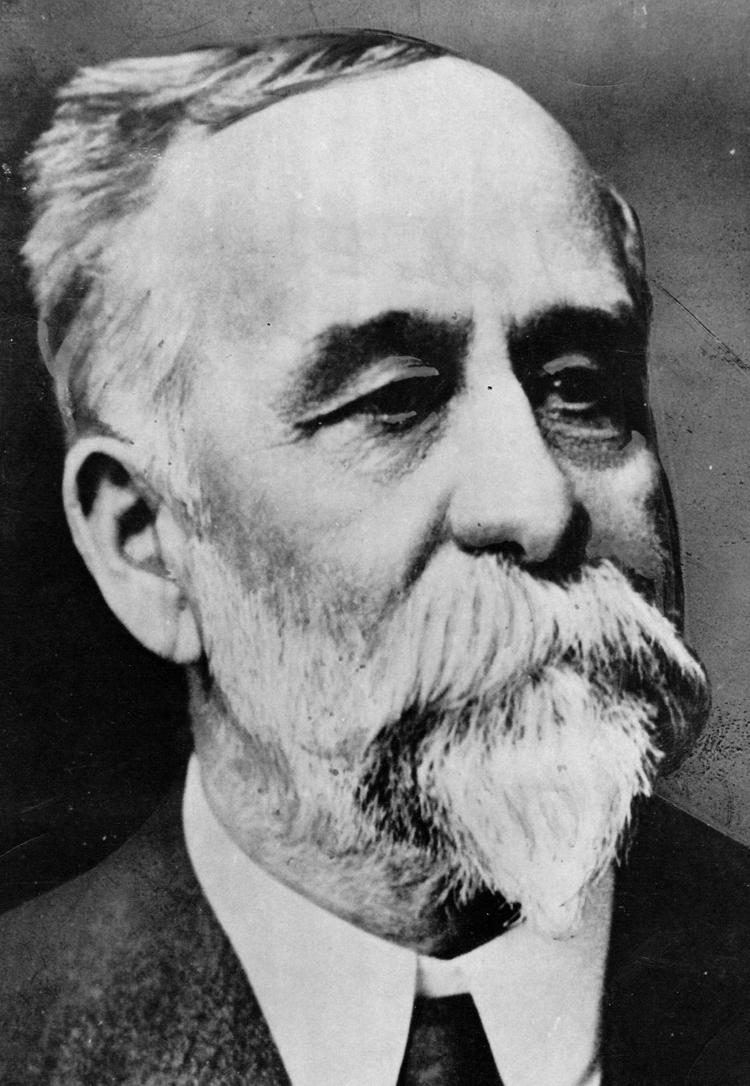 28. Louise Pound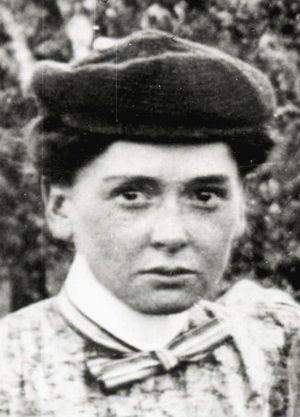 29. George Beadle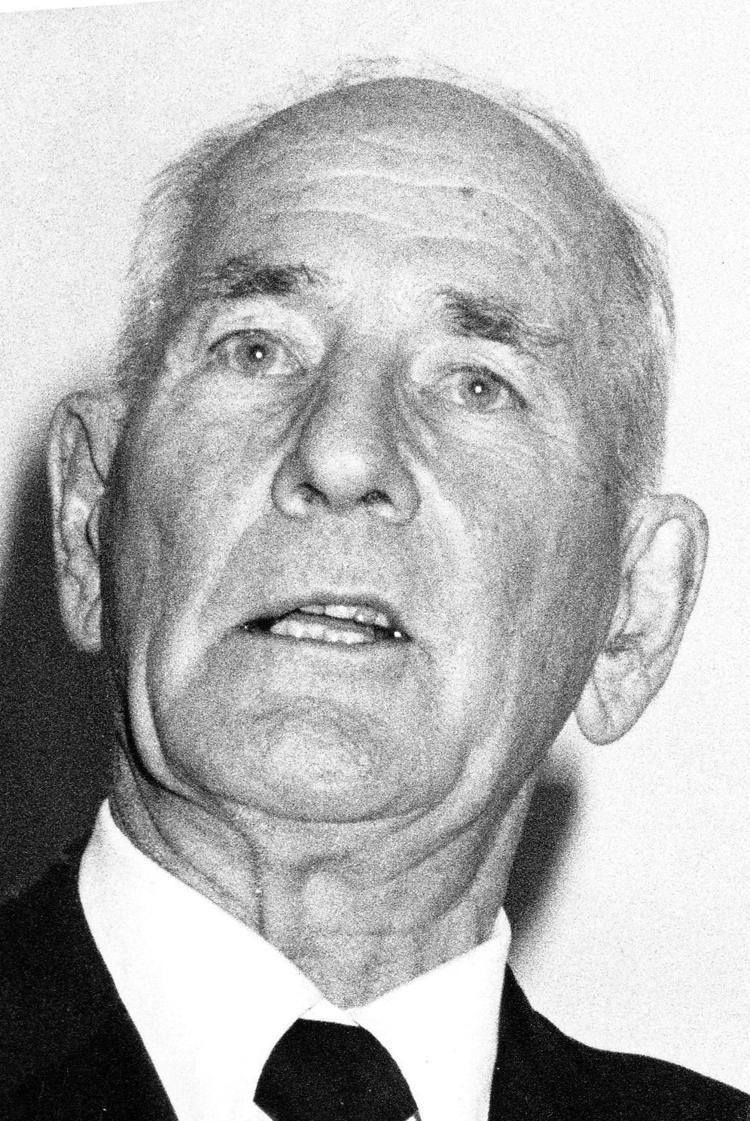 30. Hartley Burr Alexander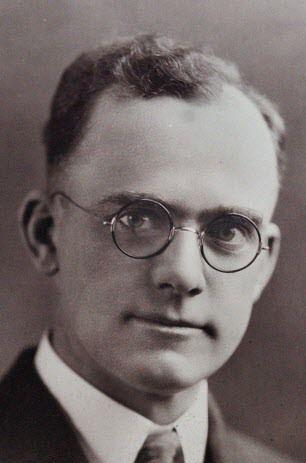 31. Solomon Butcher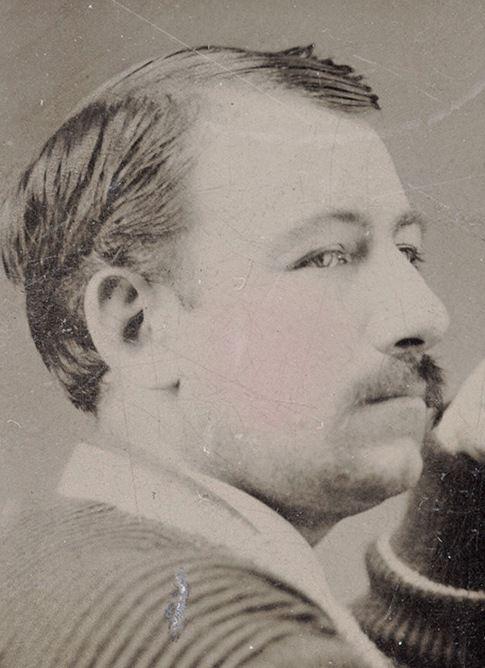 32. Bess Streeter Aldrich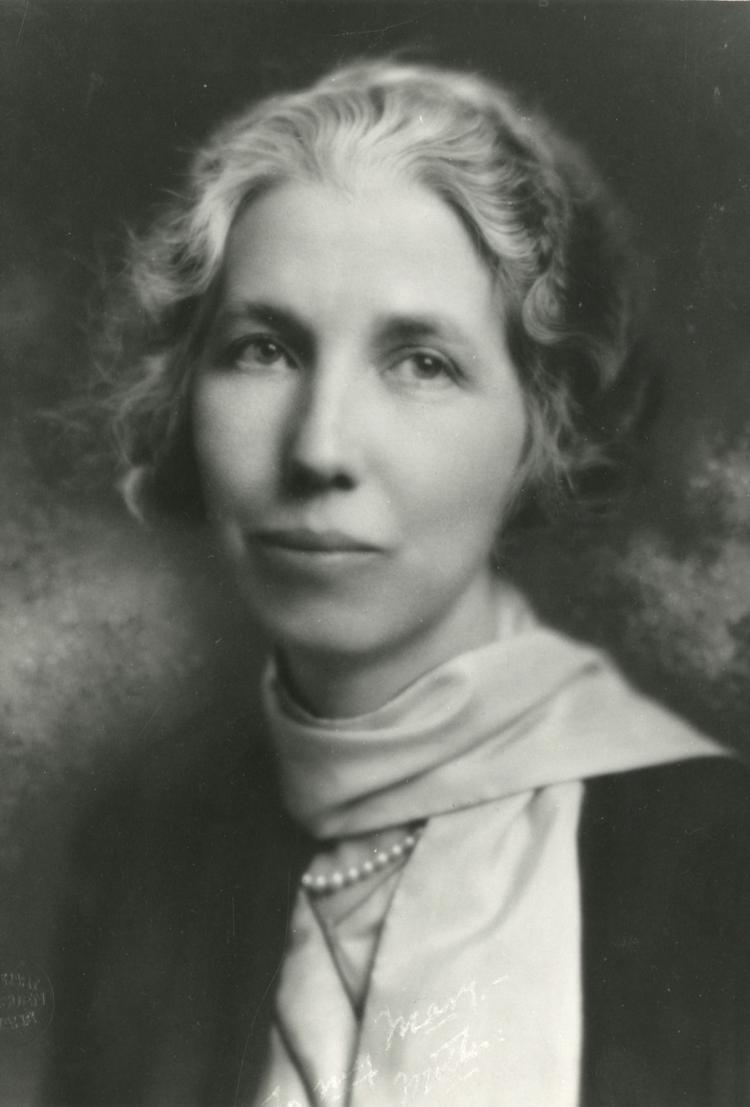 33. Joyce Hall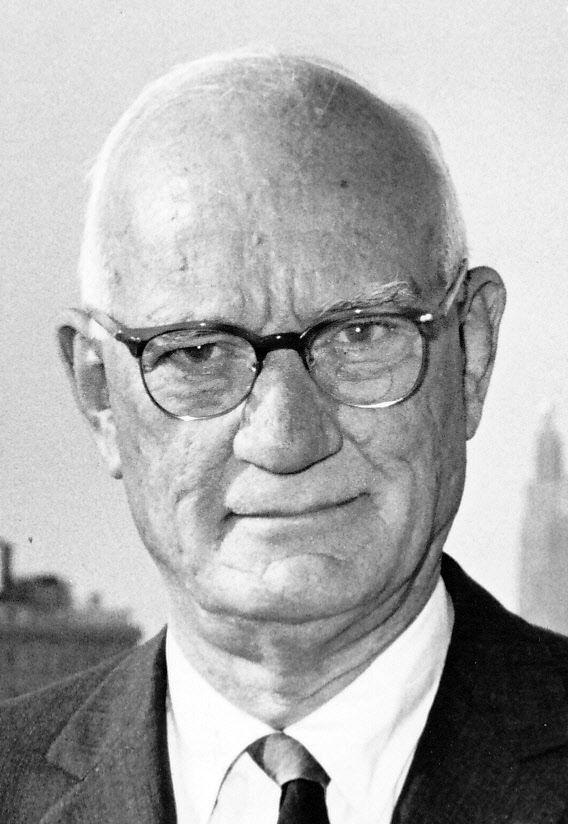 34. Ted Kooser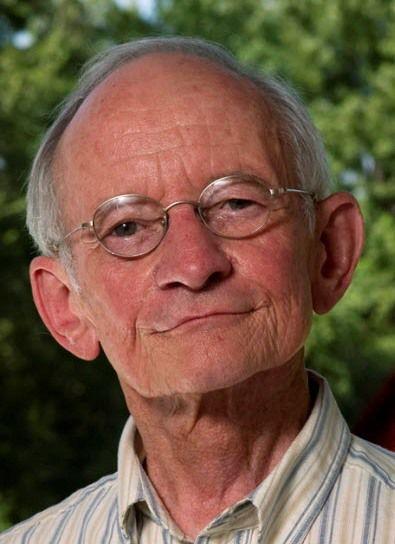 35. Mari Sandoz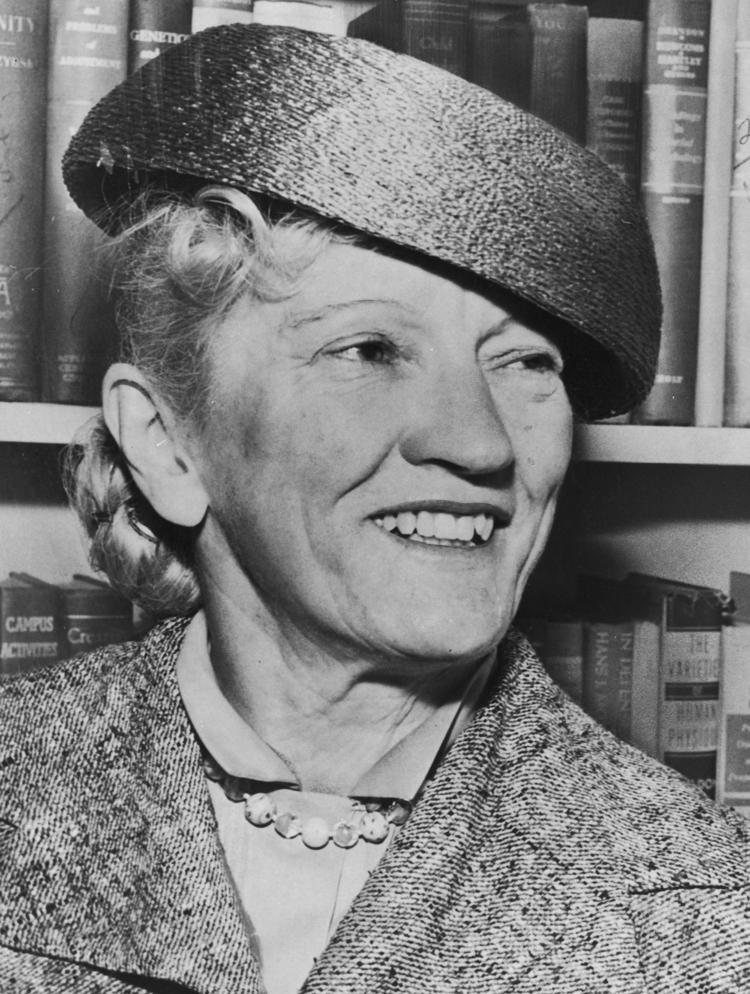 36. Robert Henri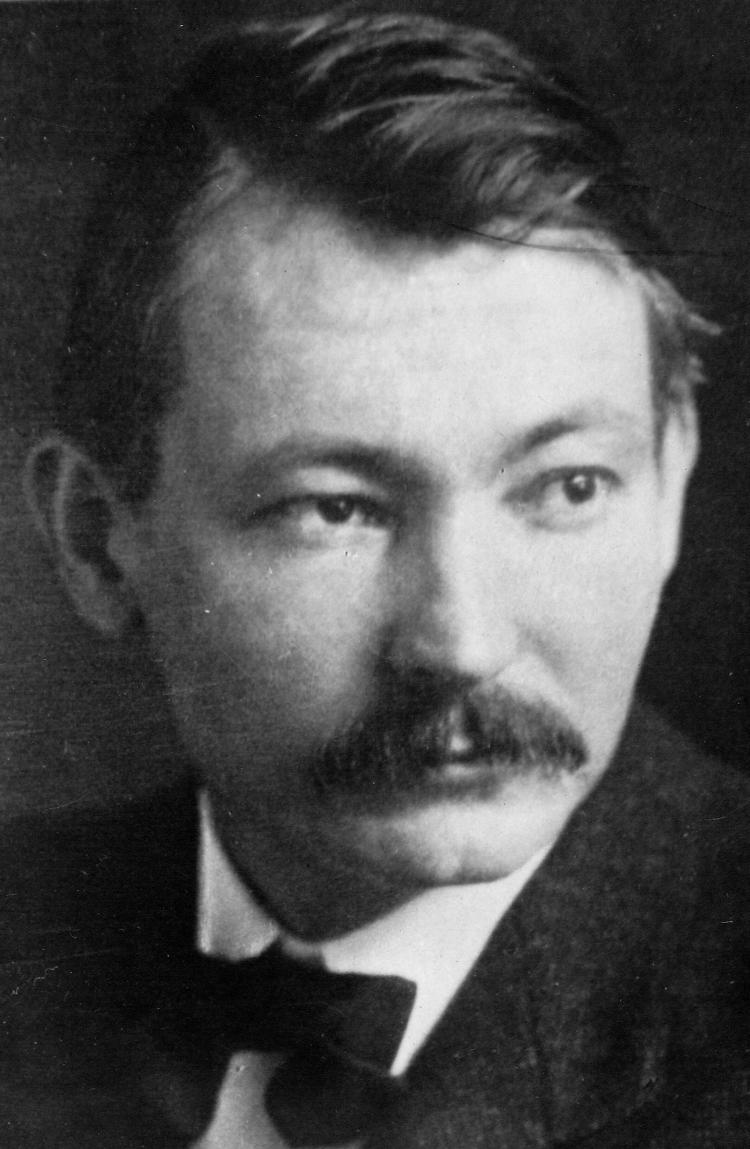 37. Grover Cleveland Alexander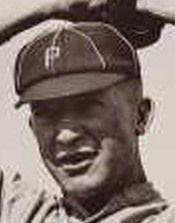 38. J.J. Exon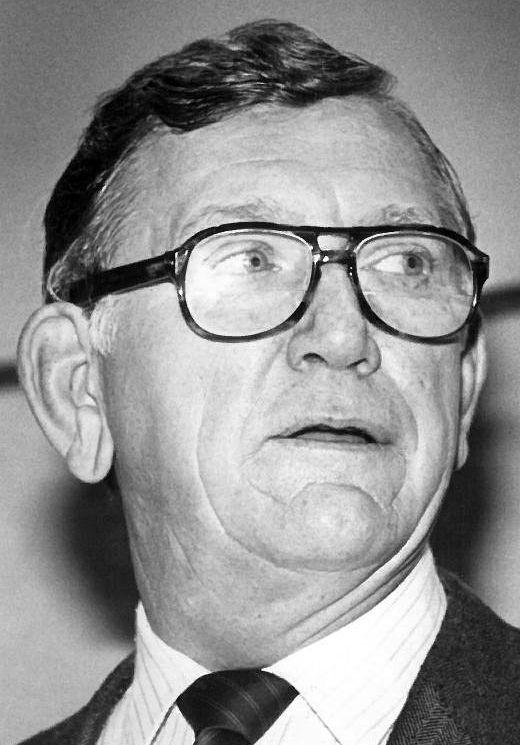 39. Alexander Payne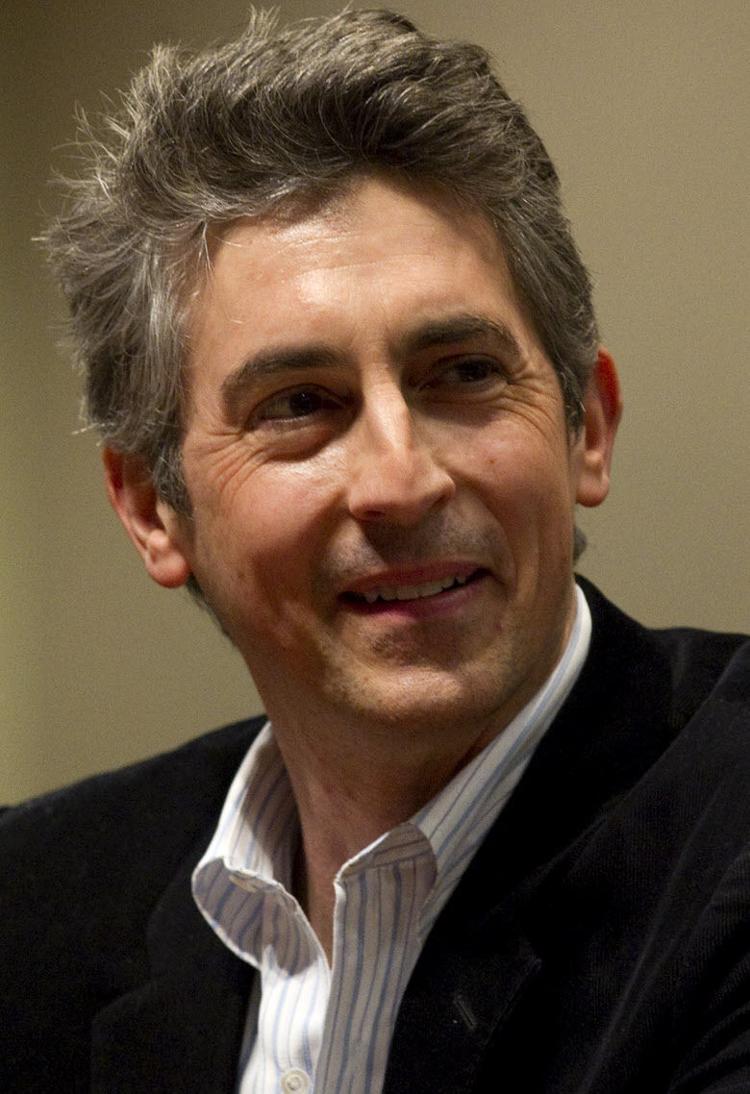 40. Daniel Freeman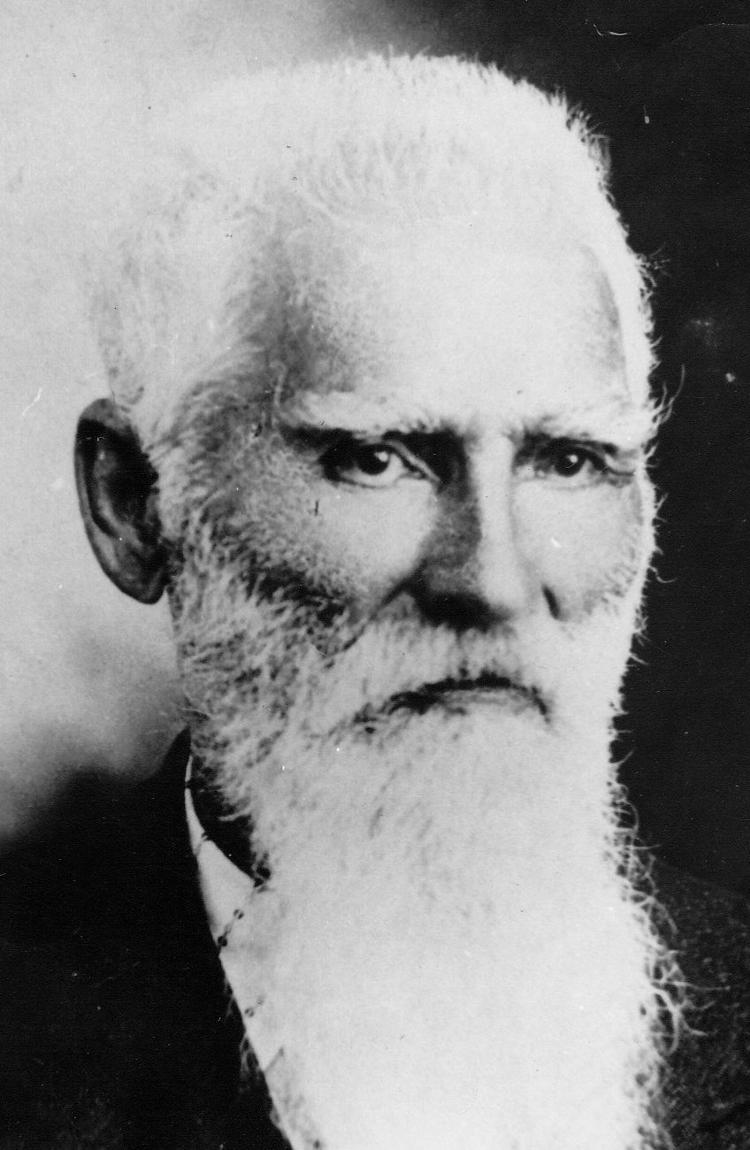 41. Fred Astaire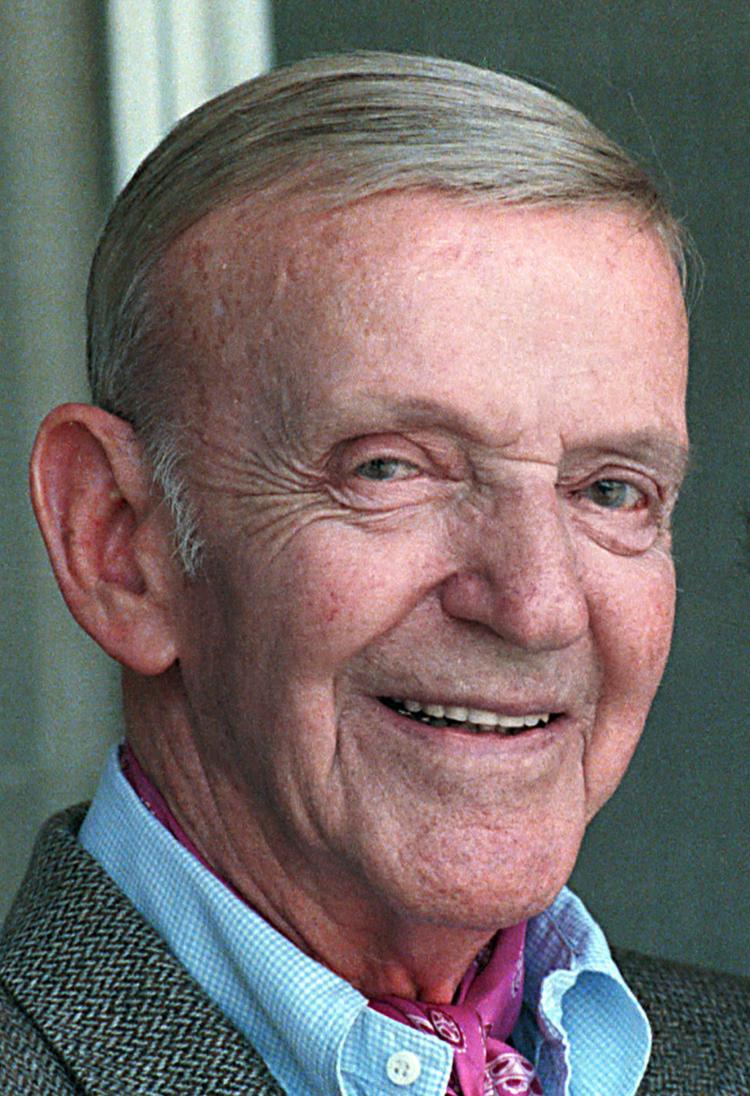 42. Edith Abbott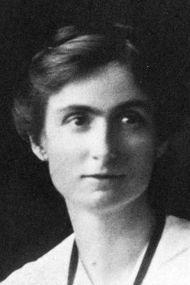 43. Red Cloud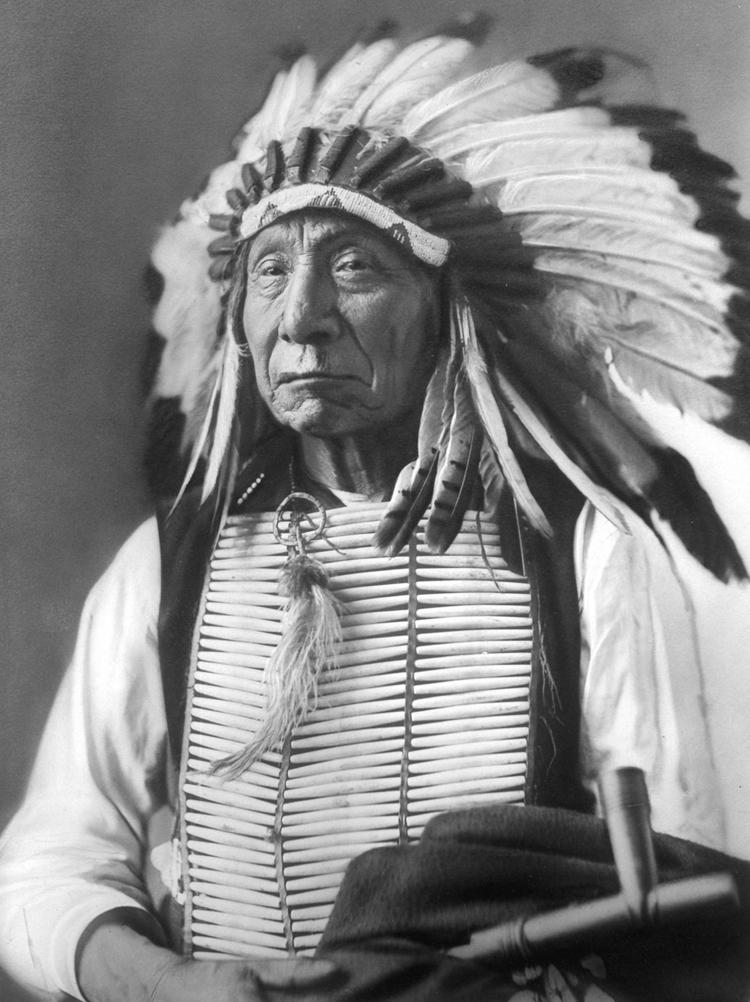 44. Darryl Zanuck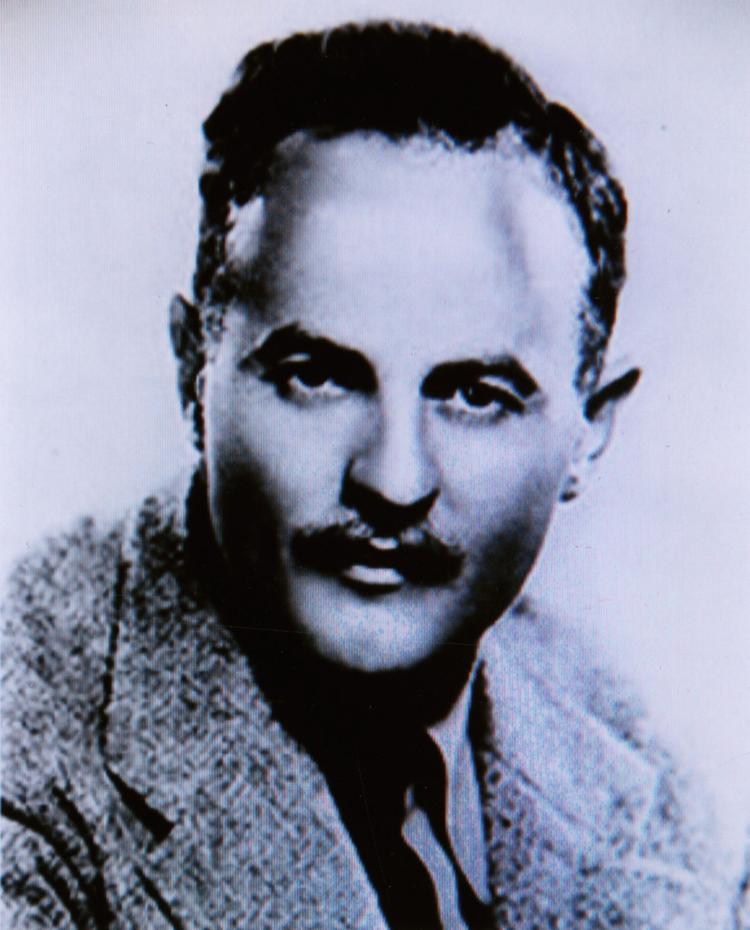 45. Chuck Hagel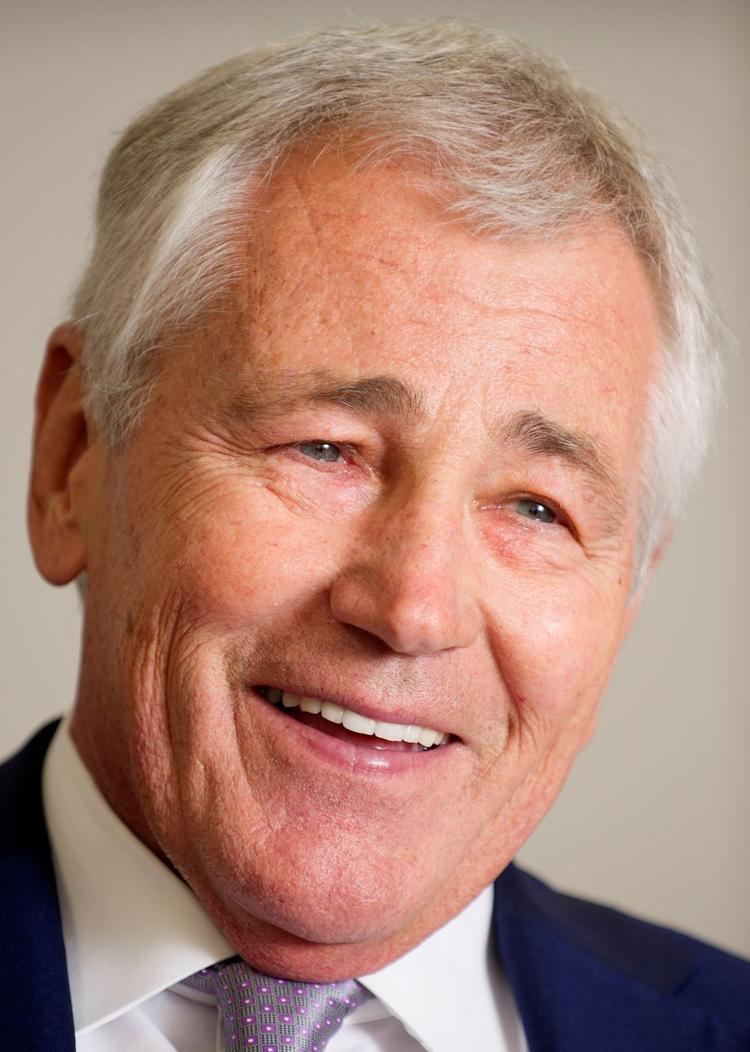 46. Walter Behlen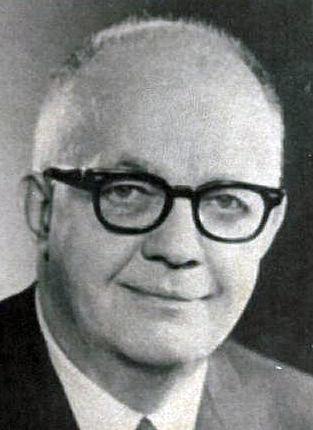 47. Roger Welsch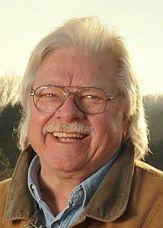 48. Cliff Hillegass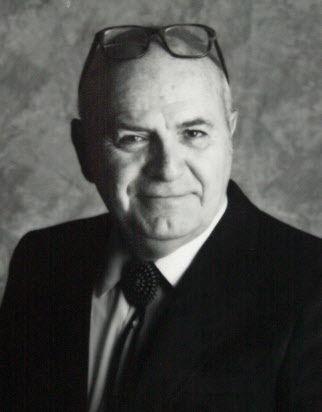 49. Kay Orr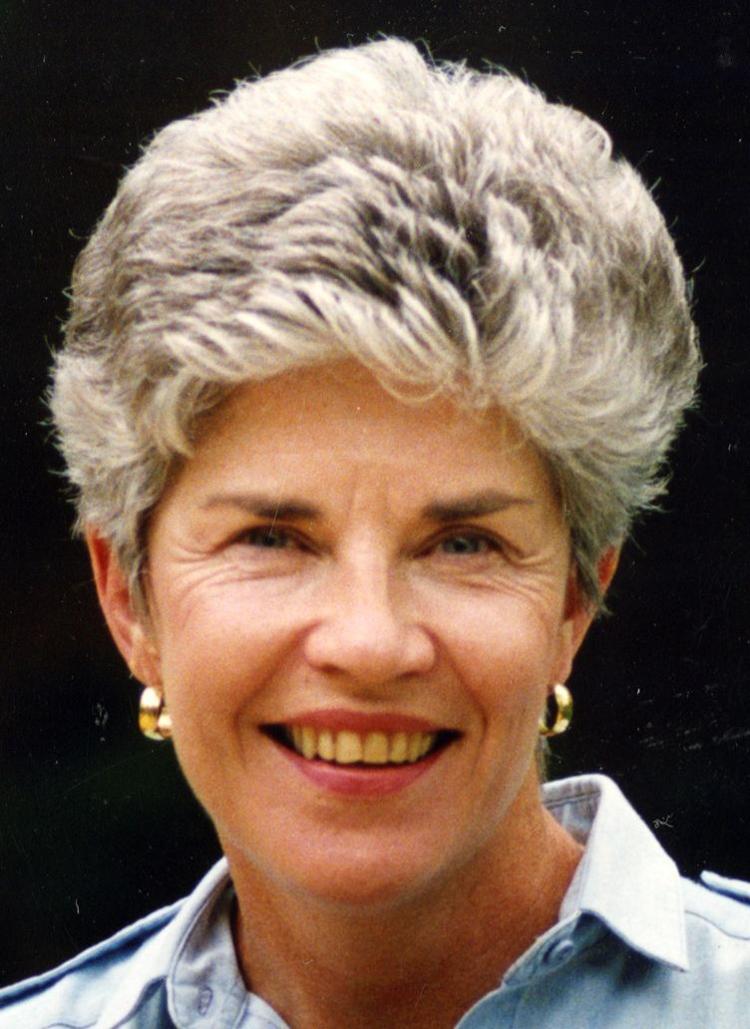 50. Ernst Lied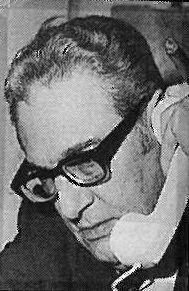 51. Grace Abbott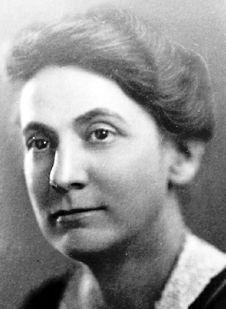 52. Terry Carpenter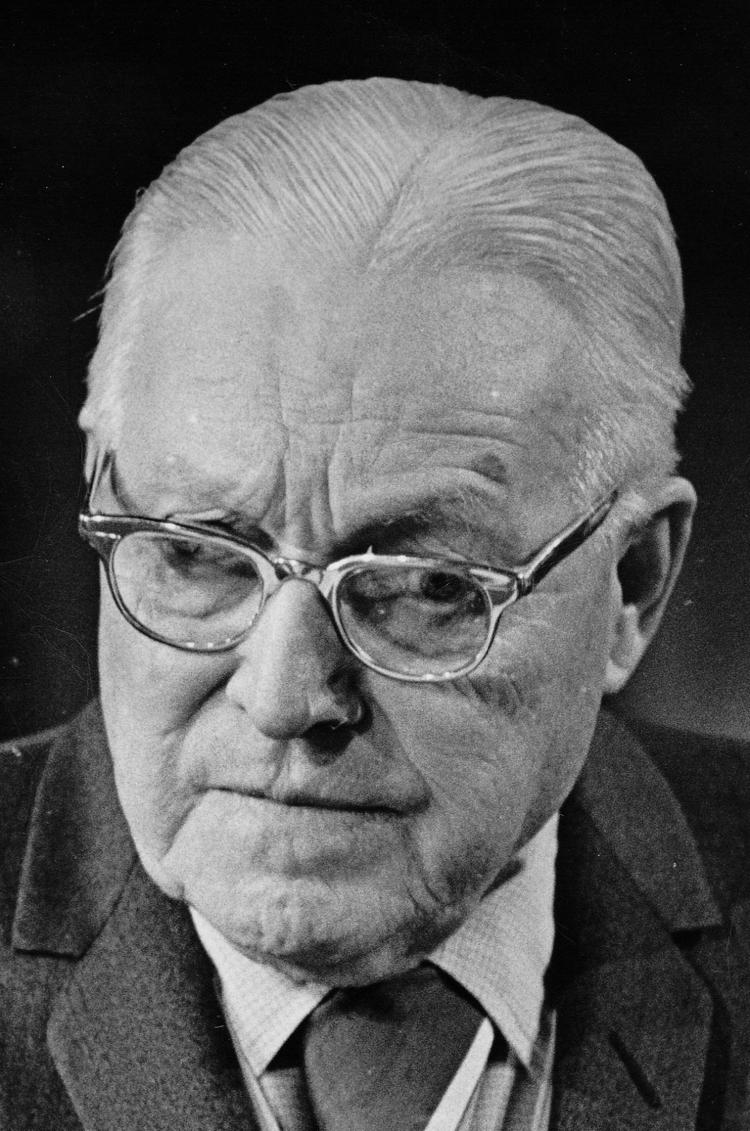 53. Paul Johnsgard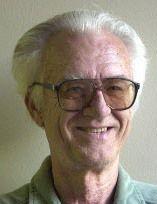 54. Malcolm X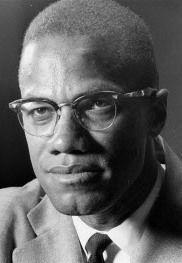 55. Robert Taylor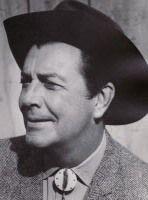 56. Harold Lloyd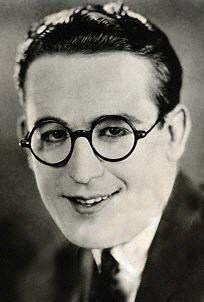 57. Johnny Rodgers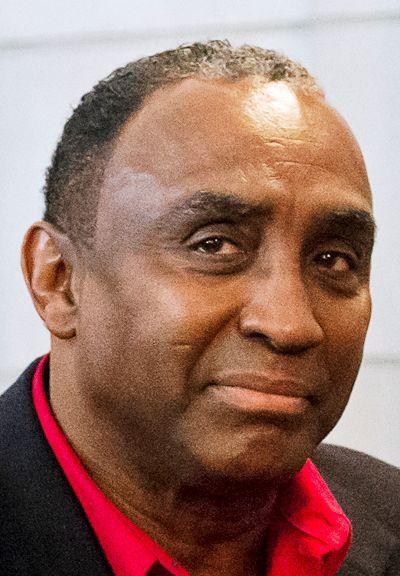 58. Rose Blumkin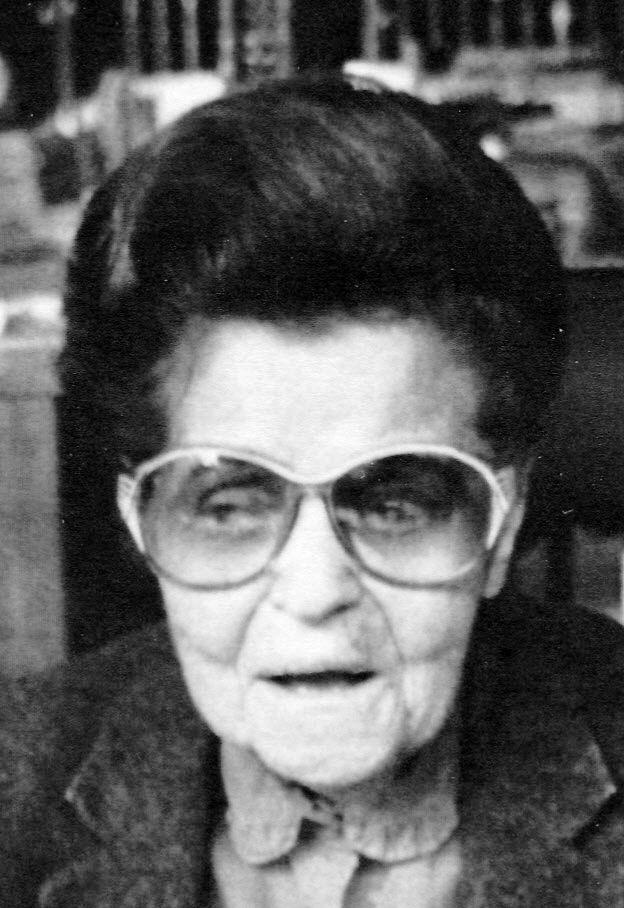 59. Harold Warp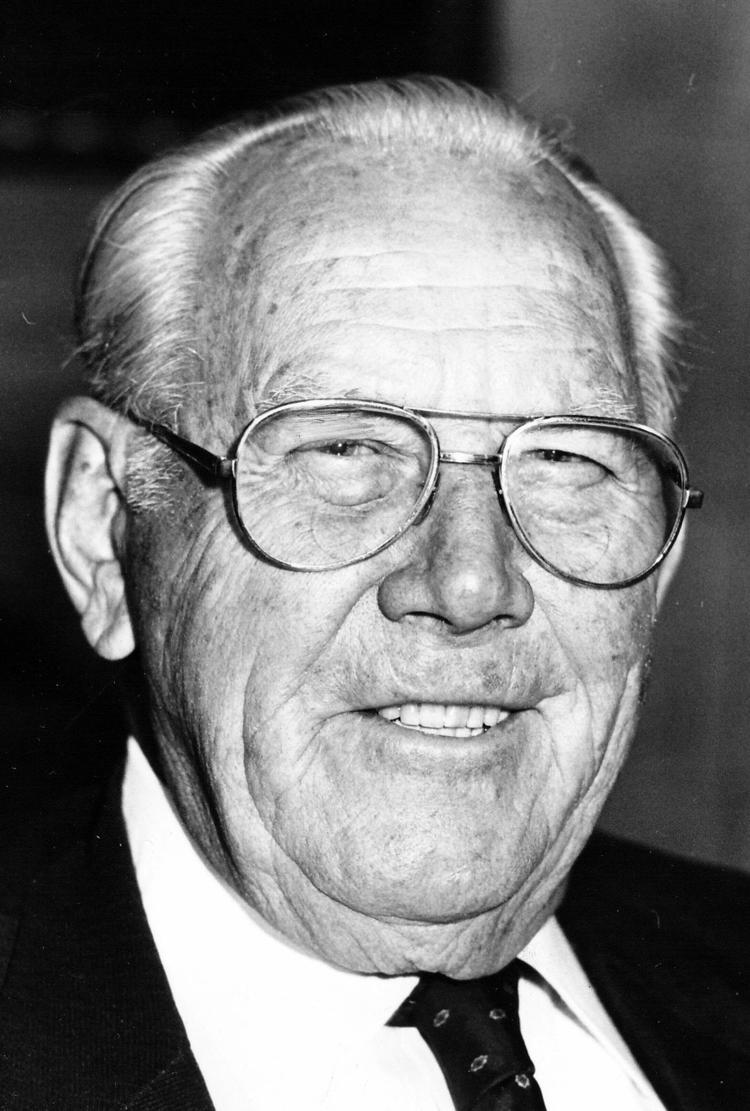 60. Mike Johanns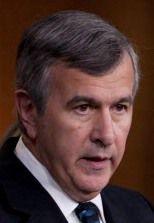 61. Sandy Dennis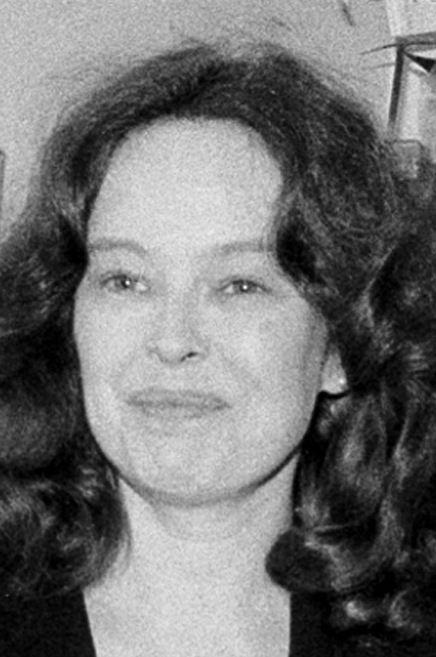 62. Chip Davis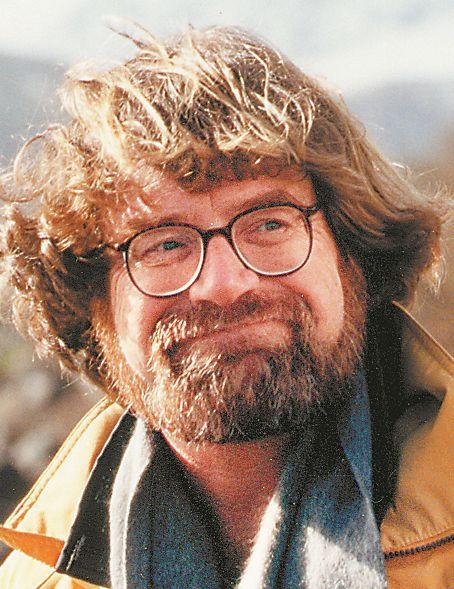 63. Larry the Cable Guy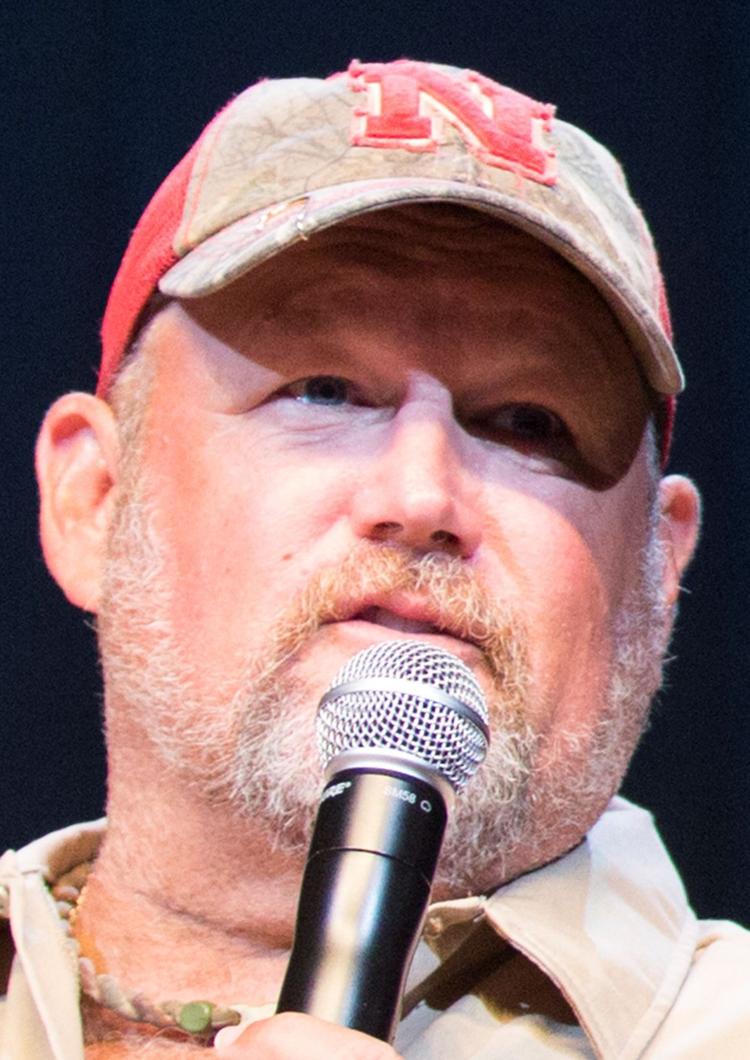 64. Walter Scott Jr.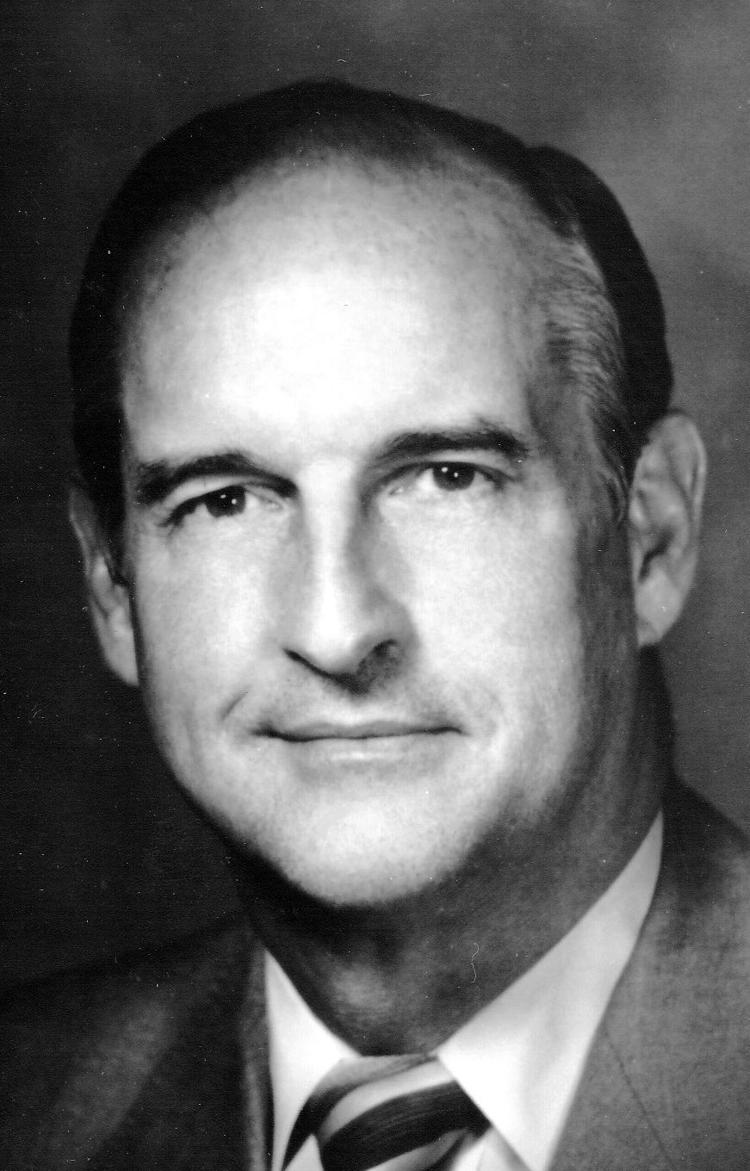 65. Wright Morris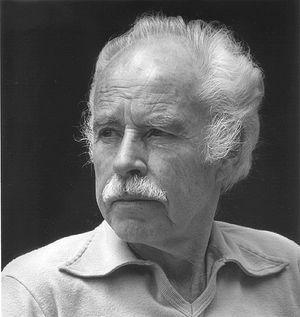 66. Gerald Ford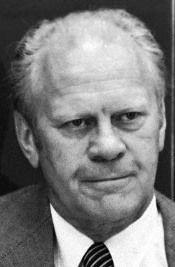 67. Gale Sayers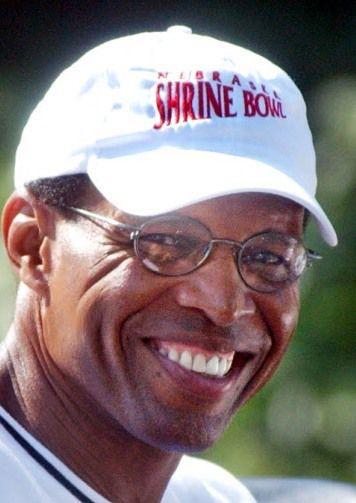 68. Virginia Smith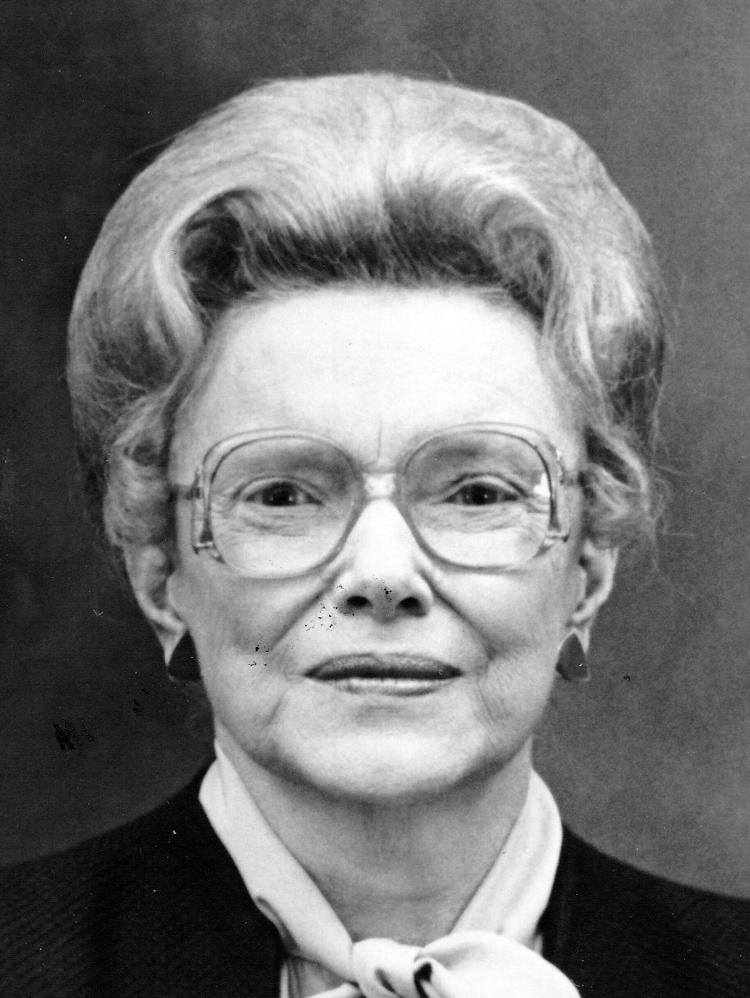 69. Clayton Anderson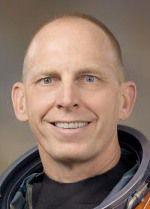 70. Edwin Perkins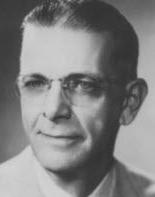 71. Matthew Sweet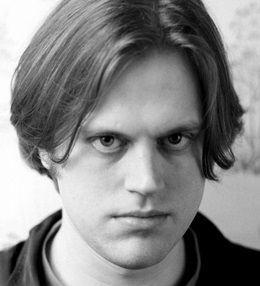 72. Bob Boozer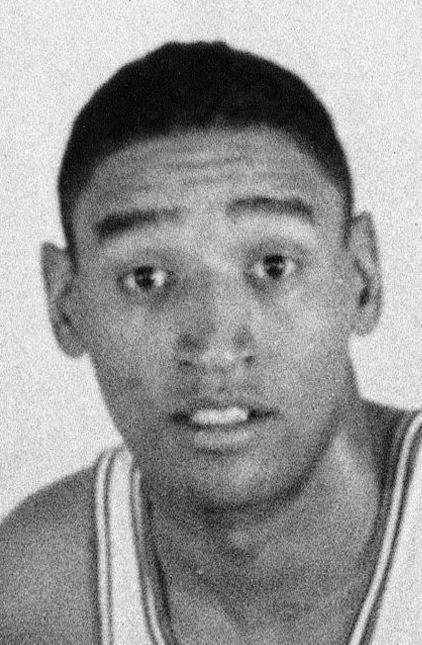 73. Susette La Flesche Tibbles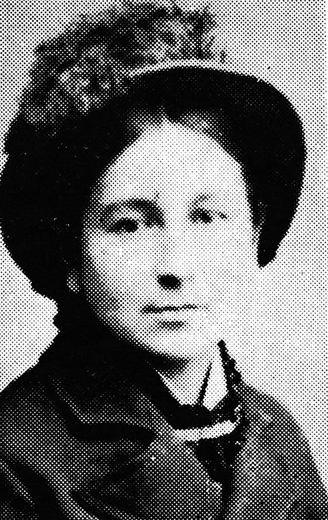 74. Alvin Johnson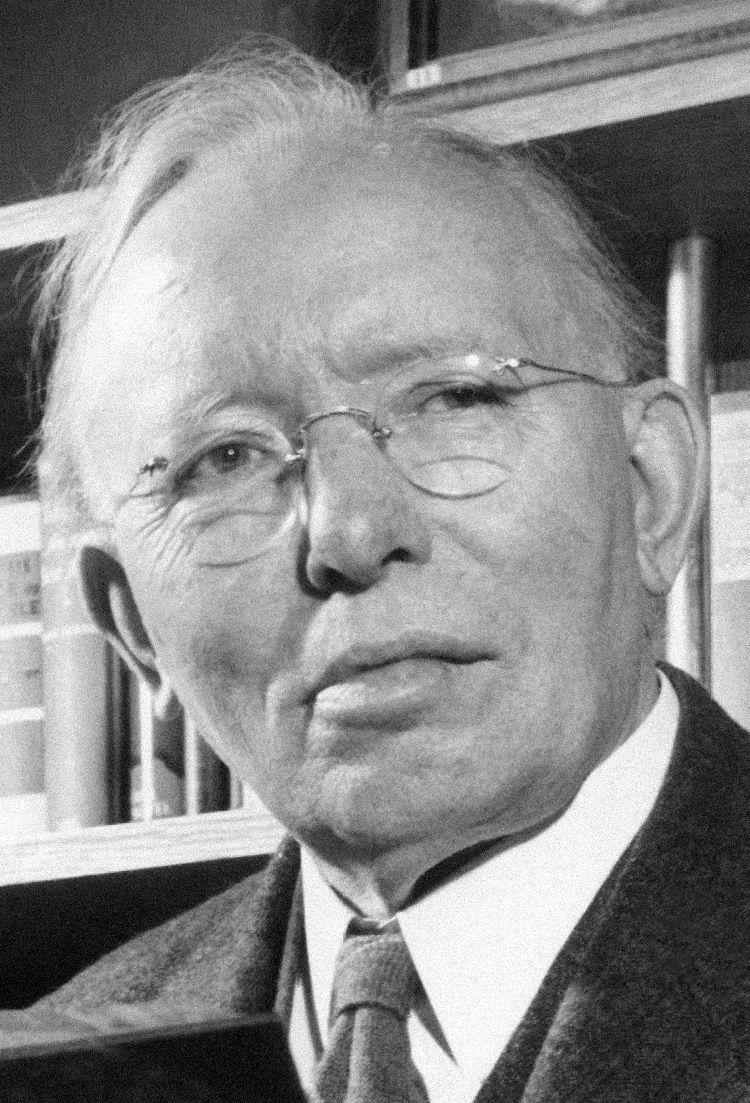 75. Father Edward Flanagan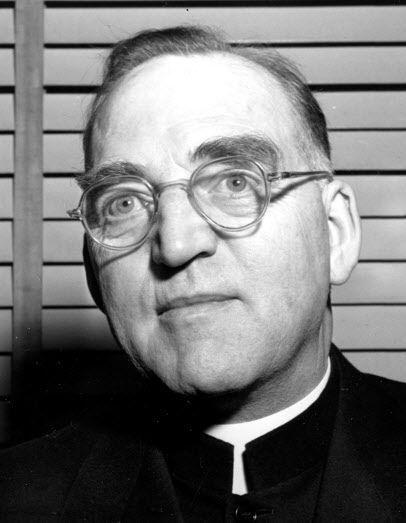 76. Moses Kinkaid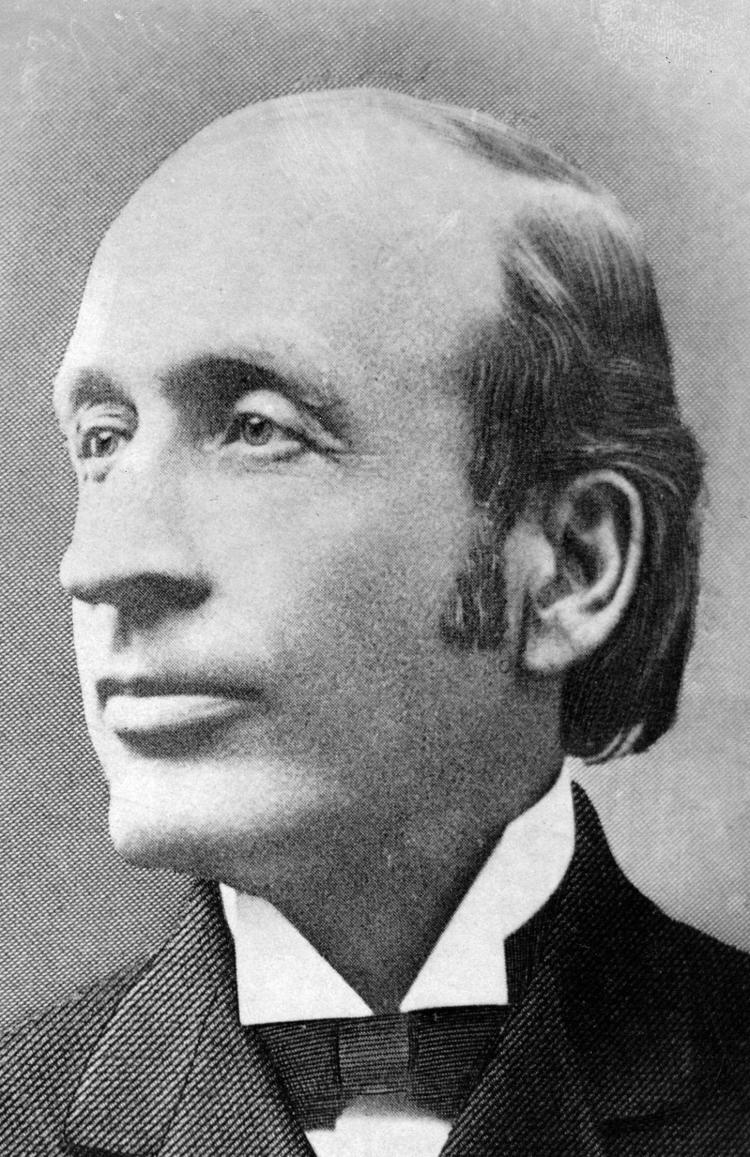 77. Robert Furnas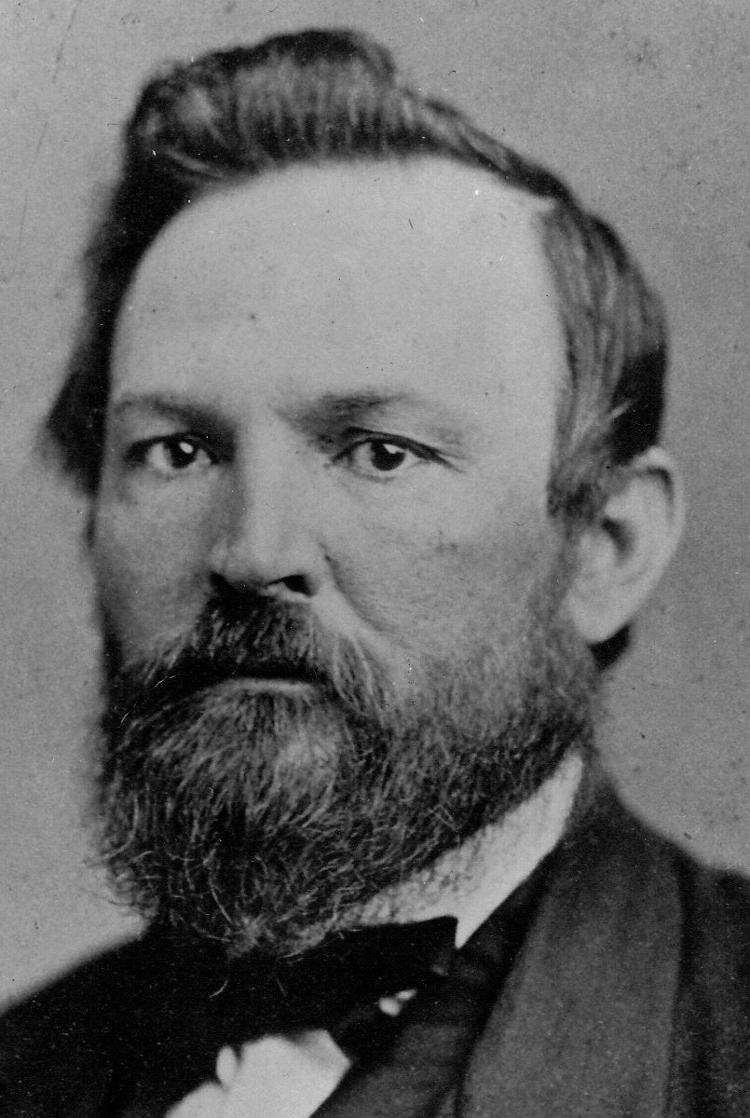 78. Jeff Raikes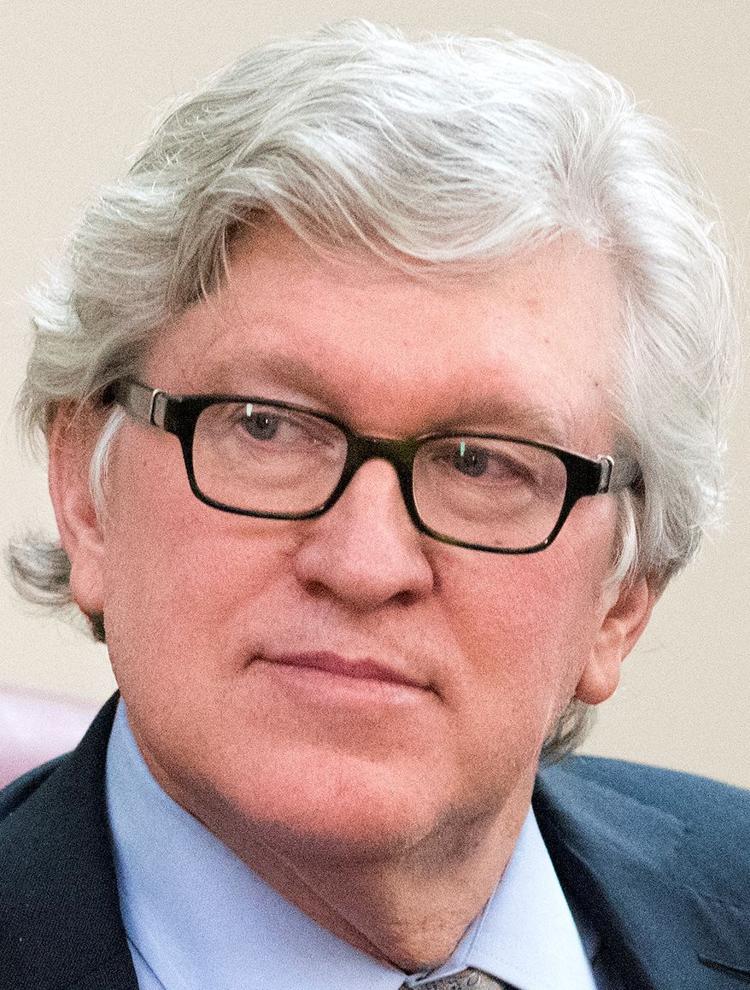 79. Joel Sartore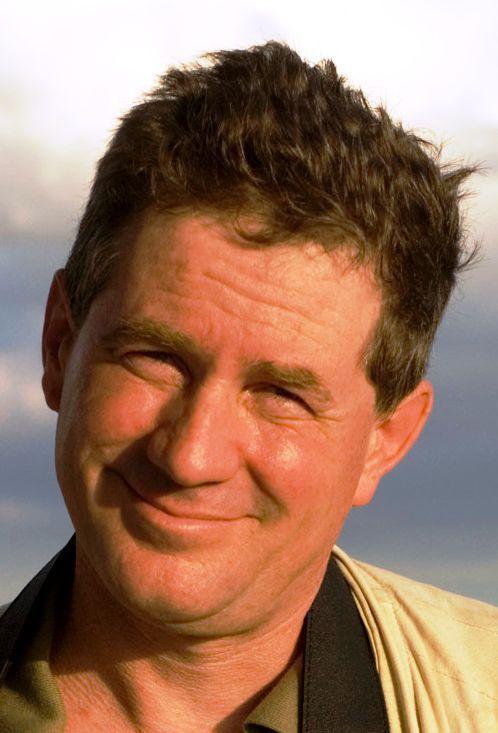 80. Donald Clifton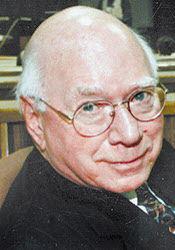 81. Sarah and George Joslyn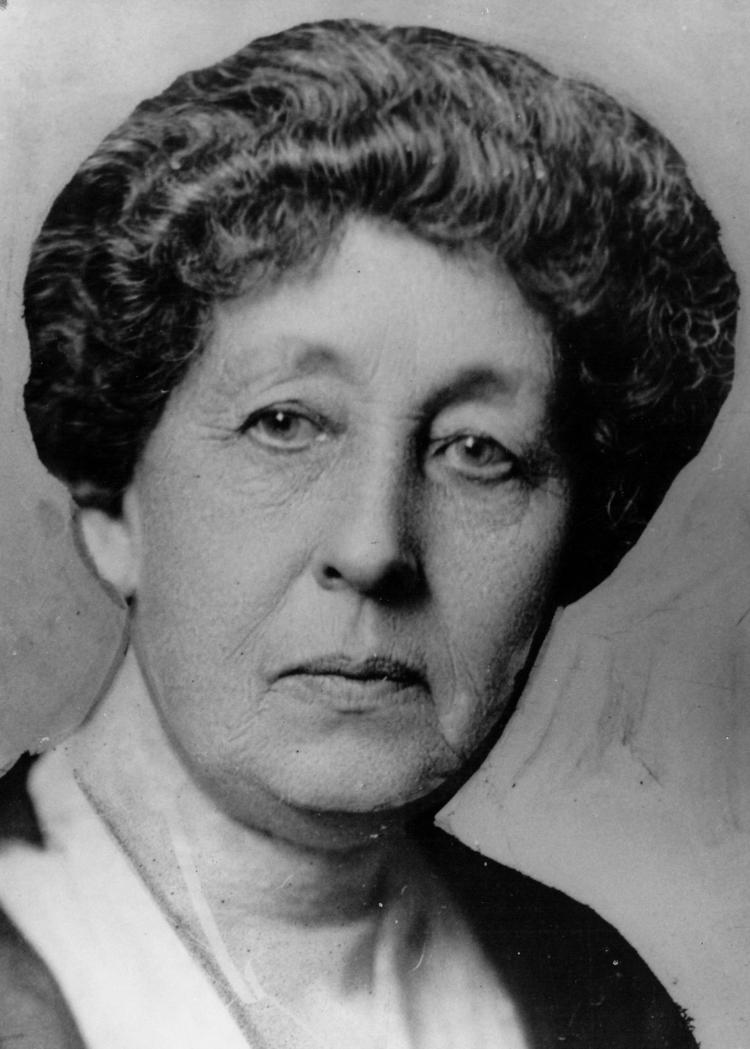 82. Robert Daugherty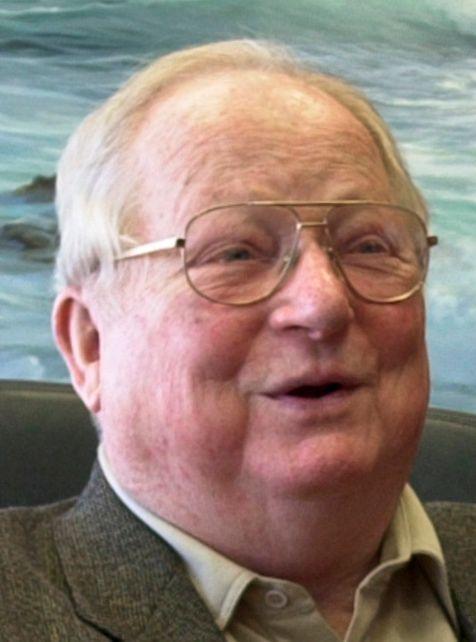 83. Dwight Griswold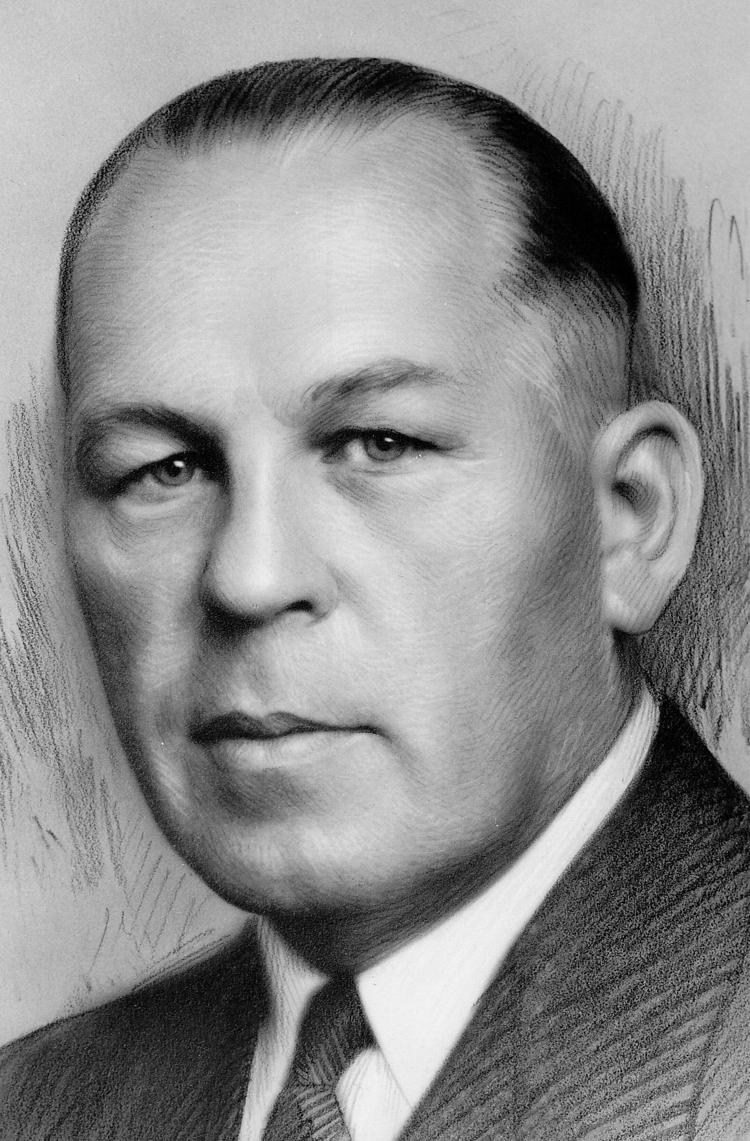 84. Nathan Gold
85. Ben Kuroki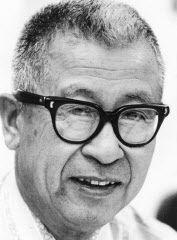 86. William Petersen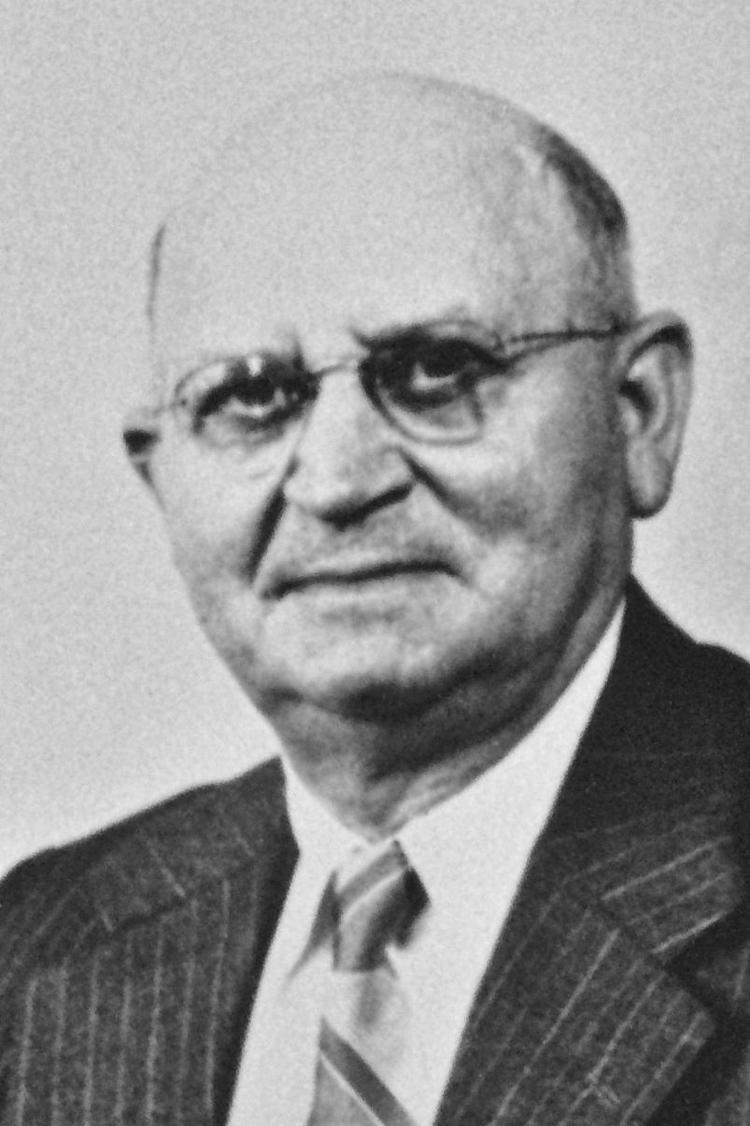 87. Terry Pettit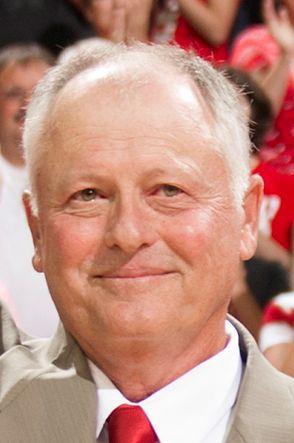 88. Preston Love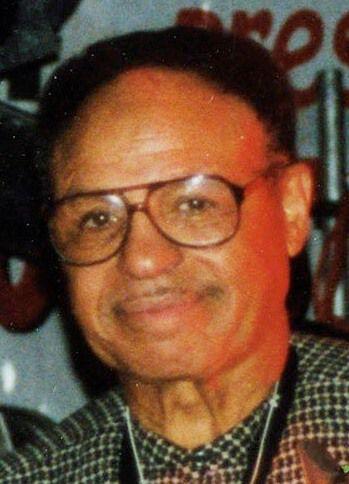 89. Evelyn Brodstone Vestey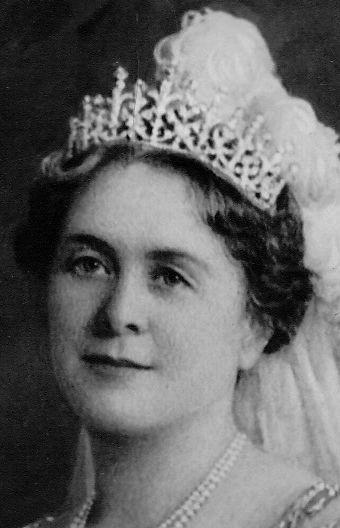 90. The Creightons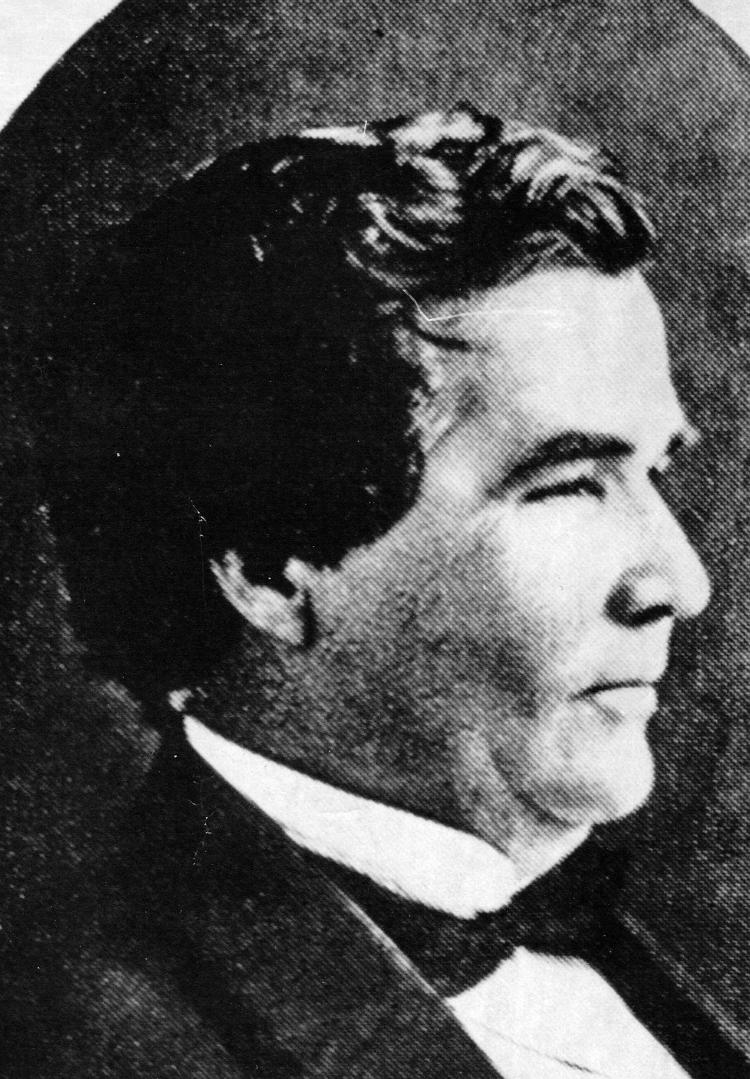 91. Grenville Dodge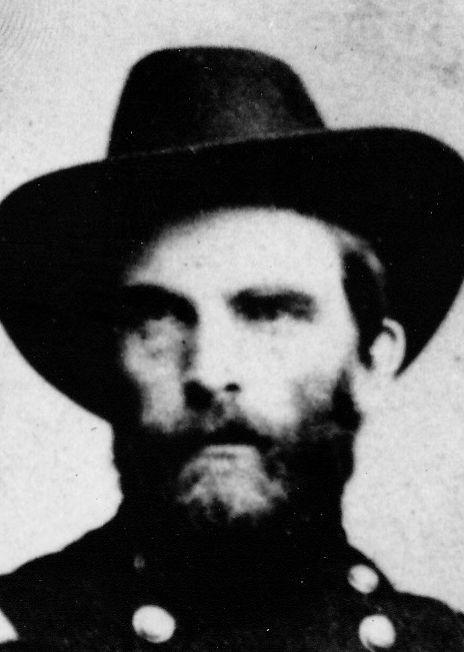 92. Norman Geske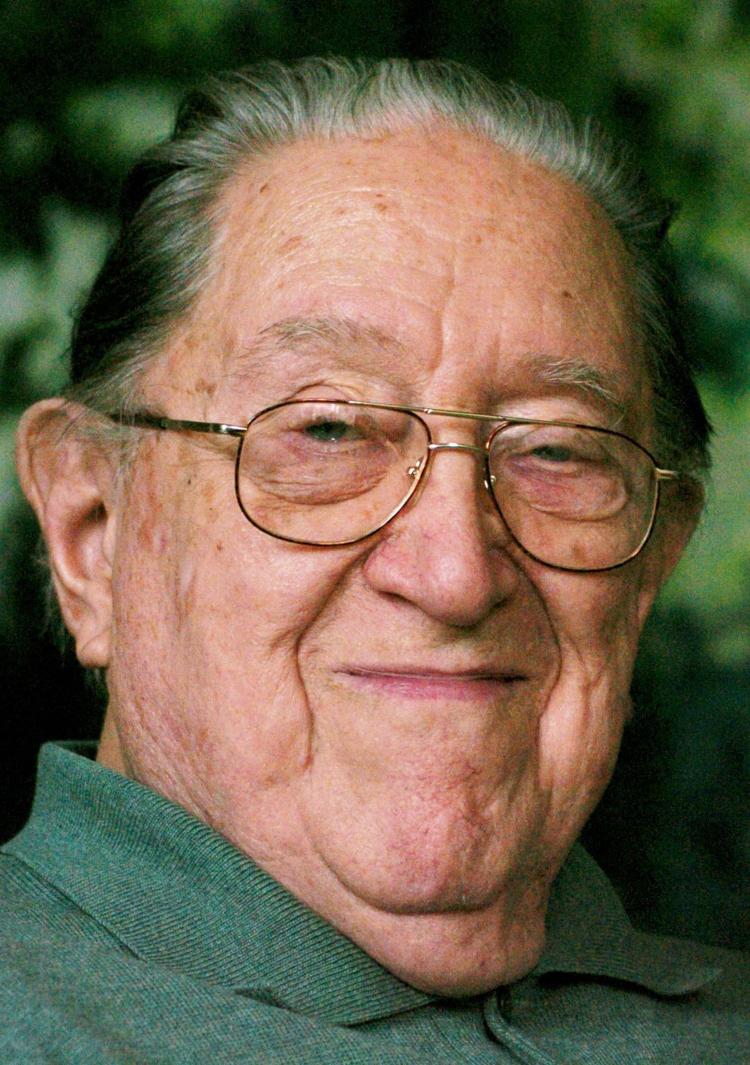 93. Frank Woods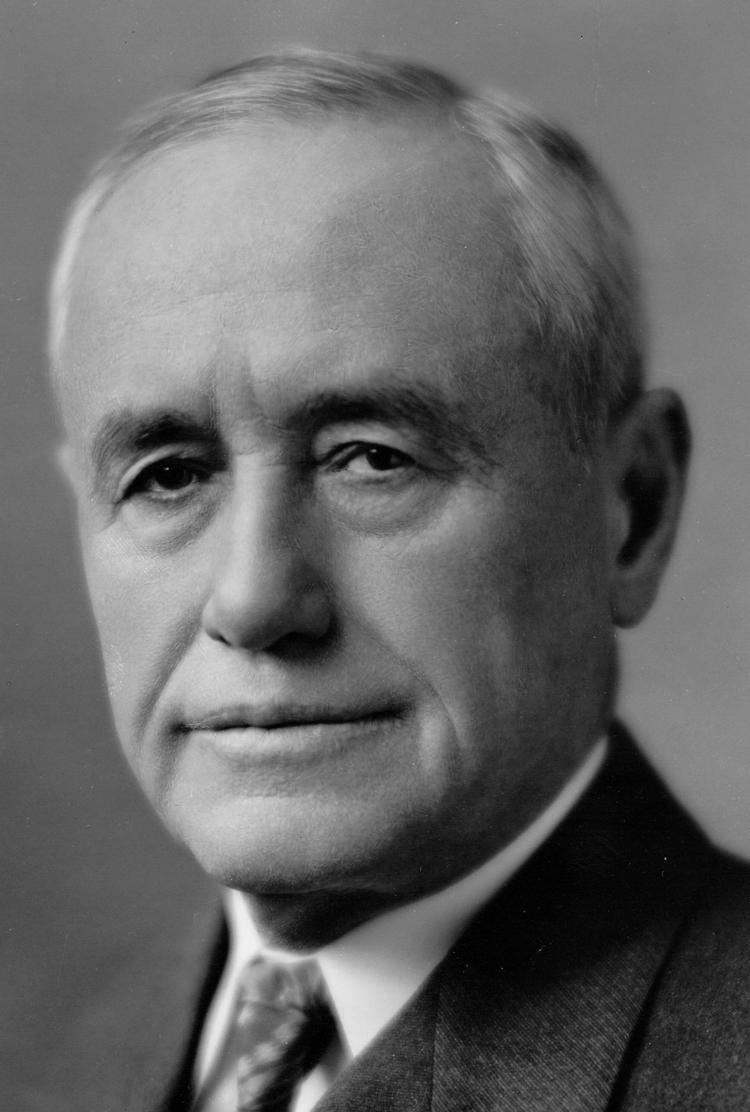 94. J. Lee Rankin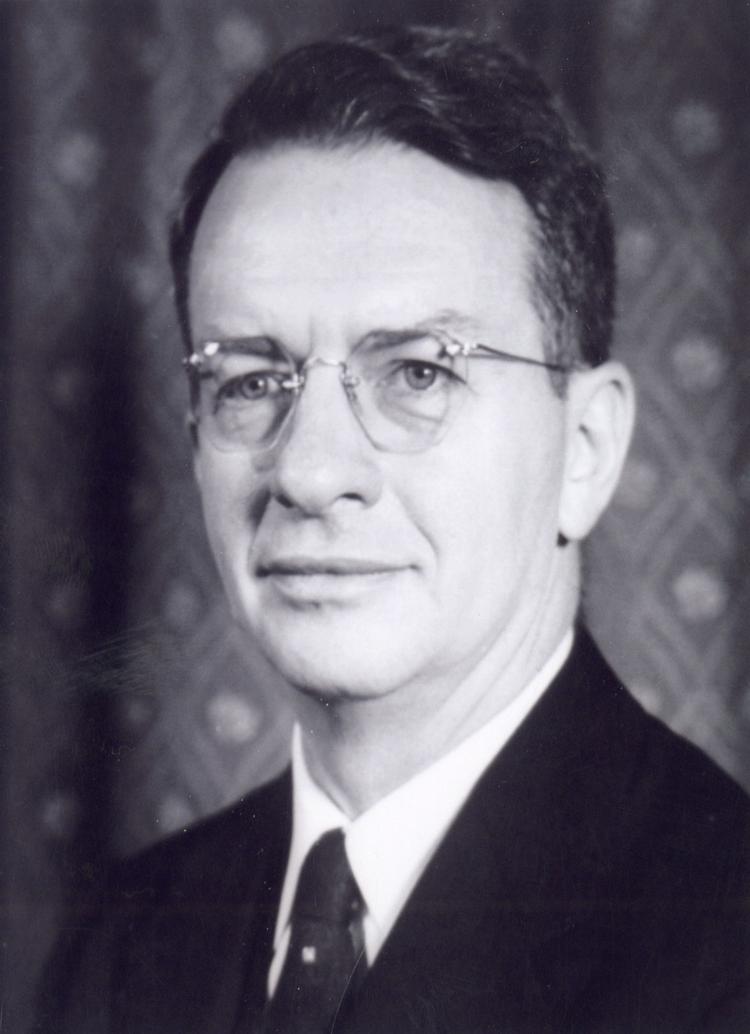 95. Gordon MacRae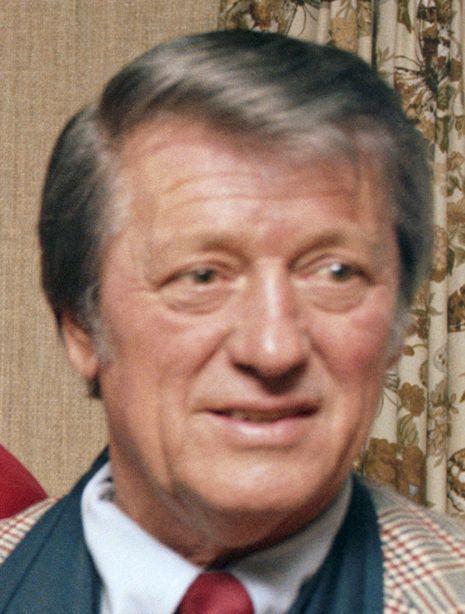 96. Montgomery Clift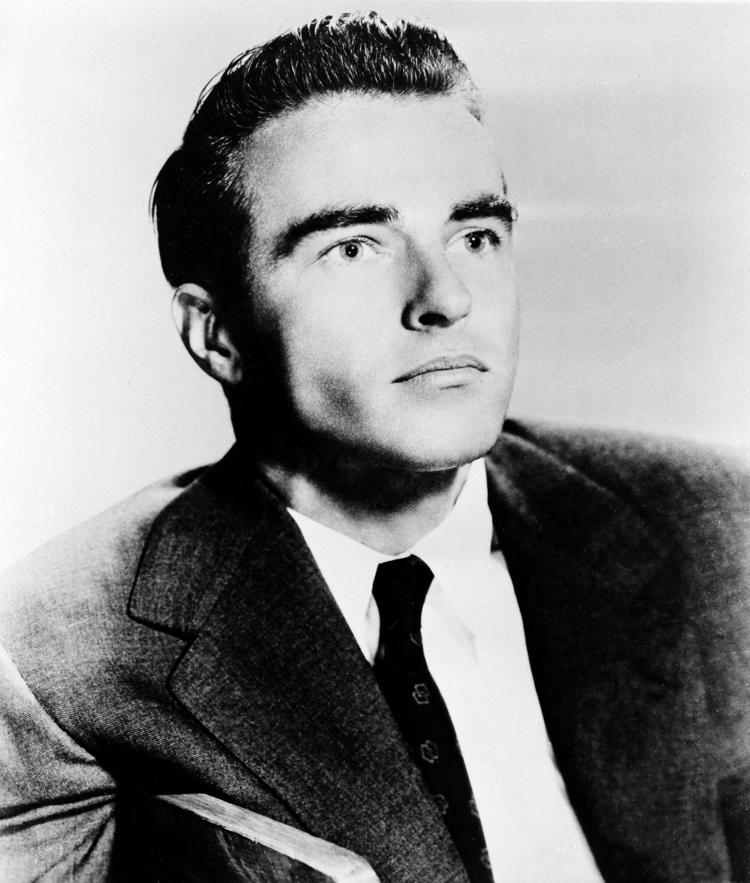 97. Mabel Lee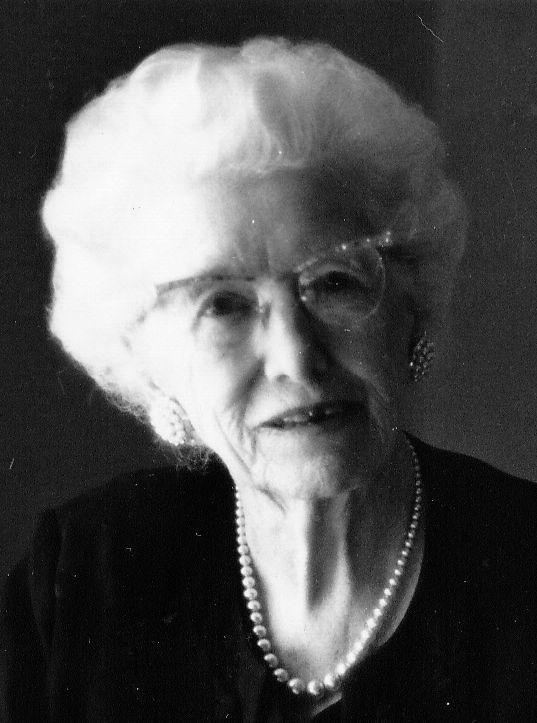 98. Weldon Kees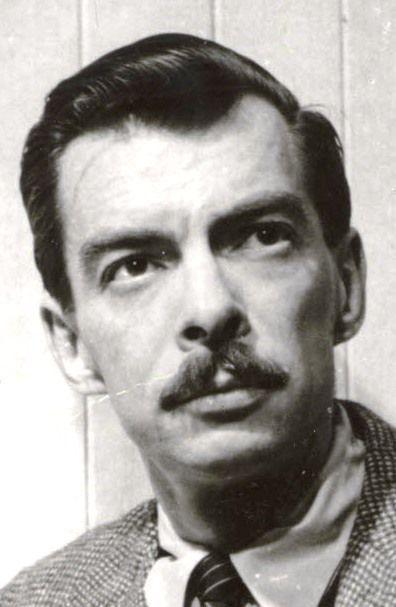 99. Howard Hanson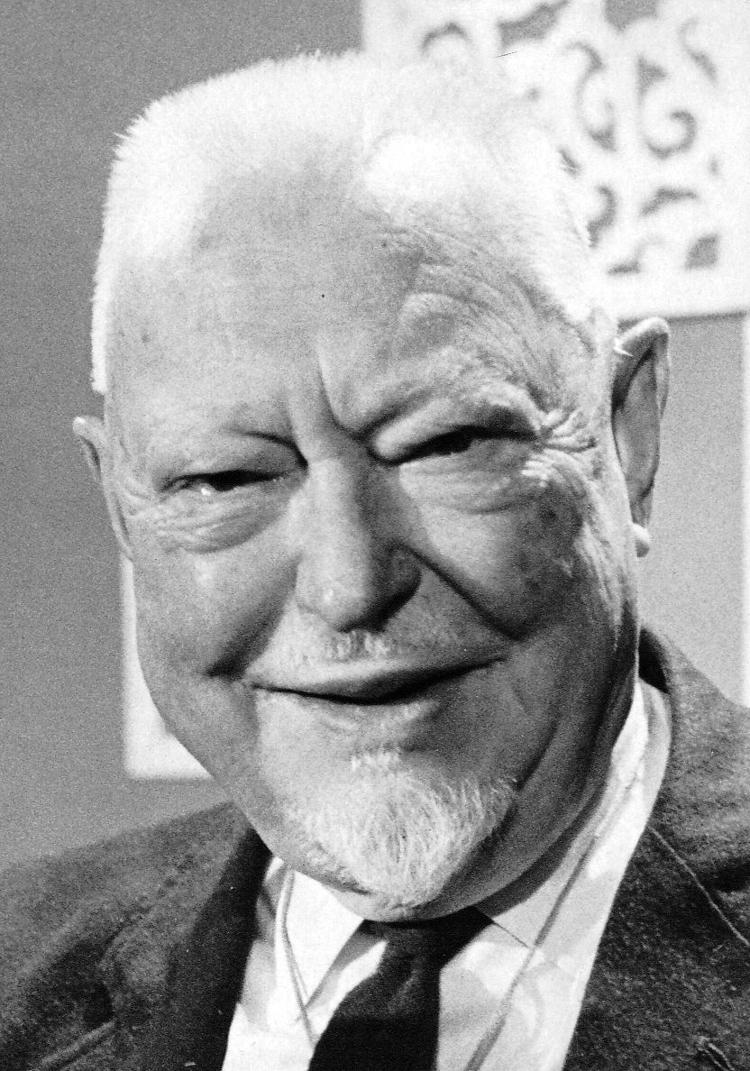 100. William 'Speedy Bill' Smith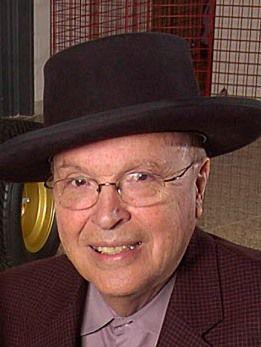 101. Keith Jacobshagen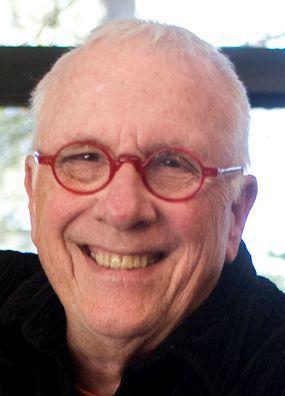 102. Mary Pipher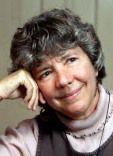 103. Andrew Higgins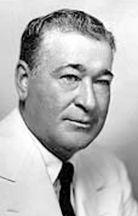 104. Gilbert Hitchcock

105. Charles Gere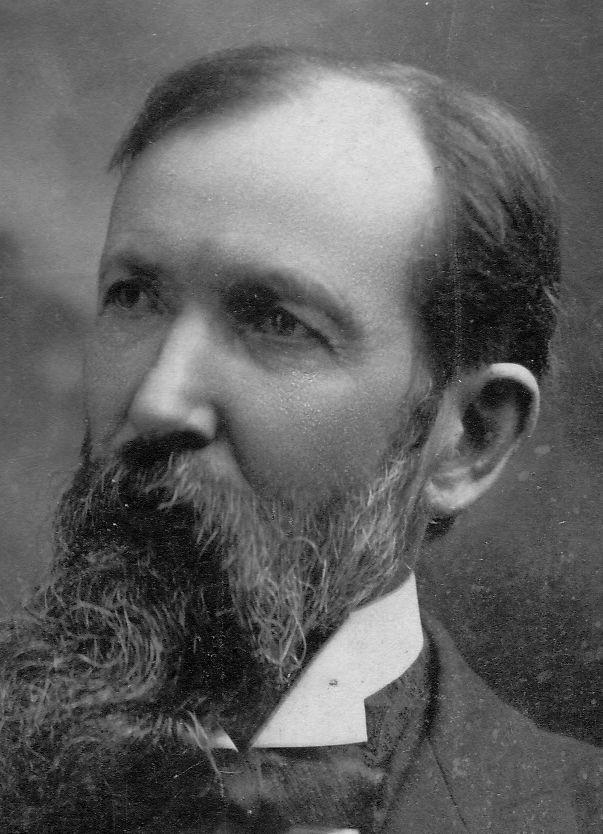 106. Jordan Larson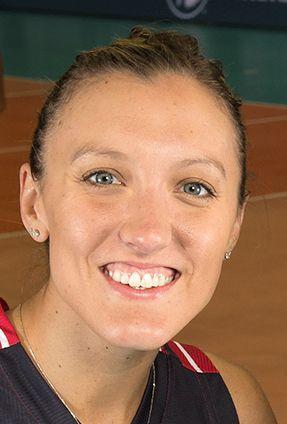 107. Ed Zorinsky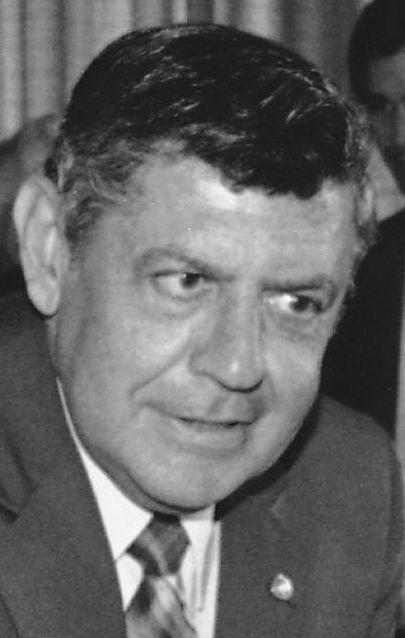 108. Dick Cheney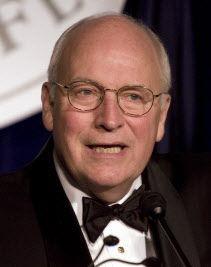 109. Roman Hruska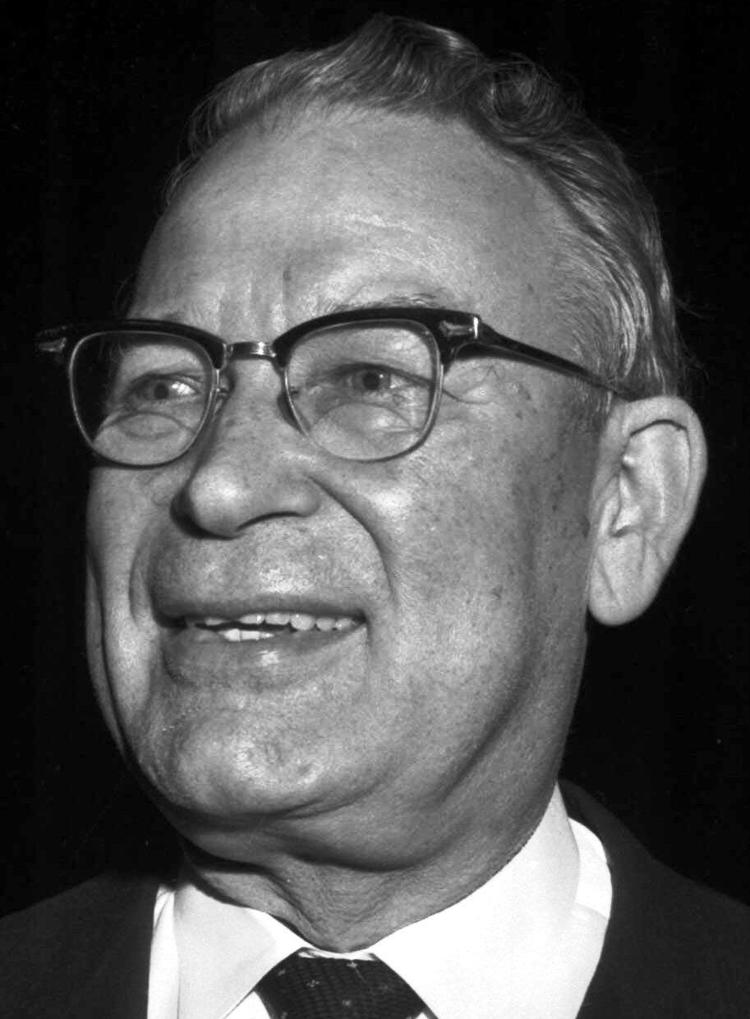 110. Gutzon Borglum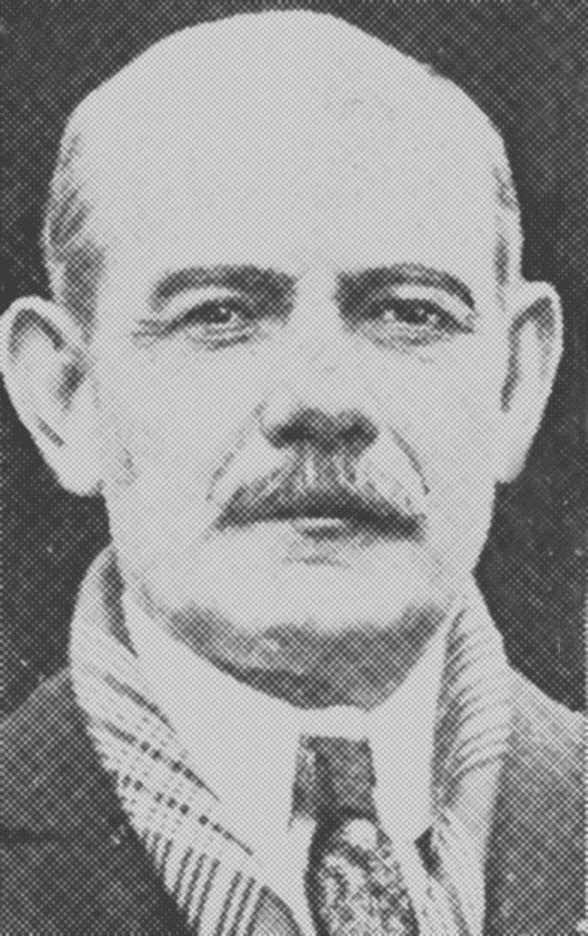 111. Dave Rimington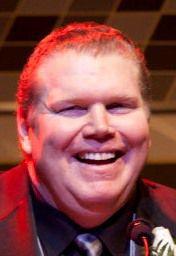 112. Thomas Rogers Kimball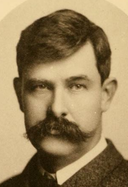 113. Logan Fontenelle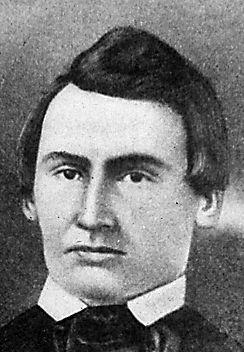 114. Nick Nolte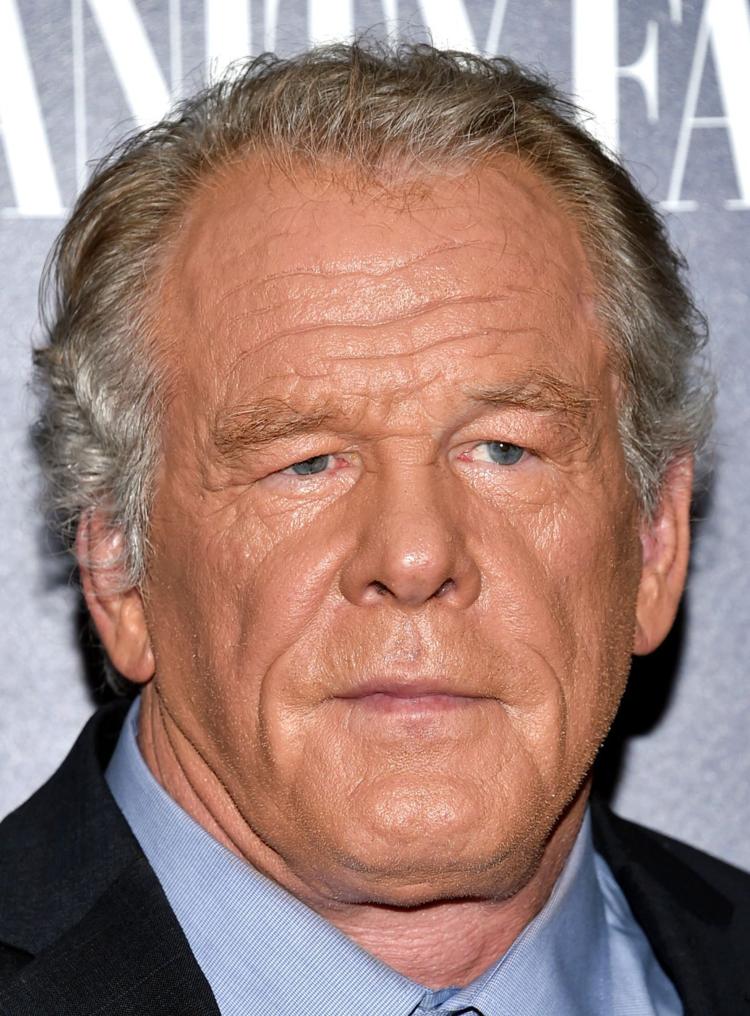 115. James Coburn
116. Randy Meisner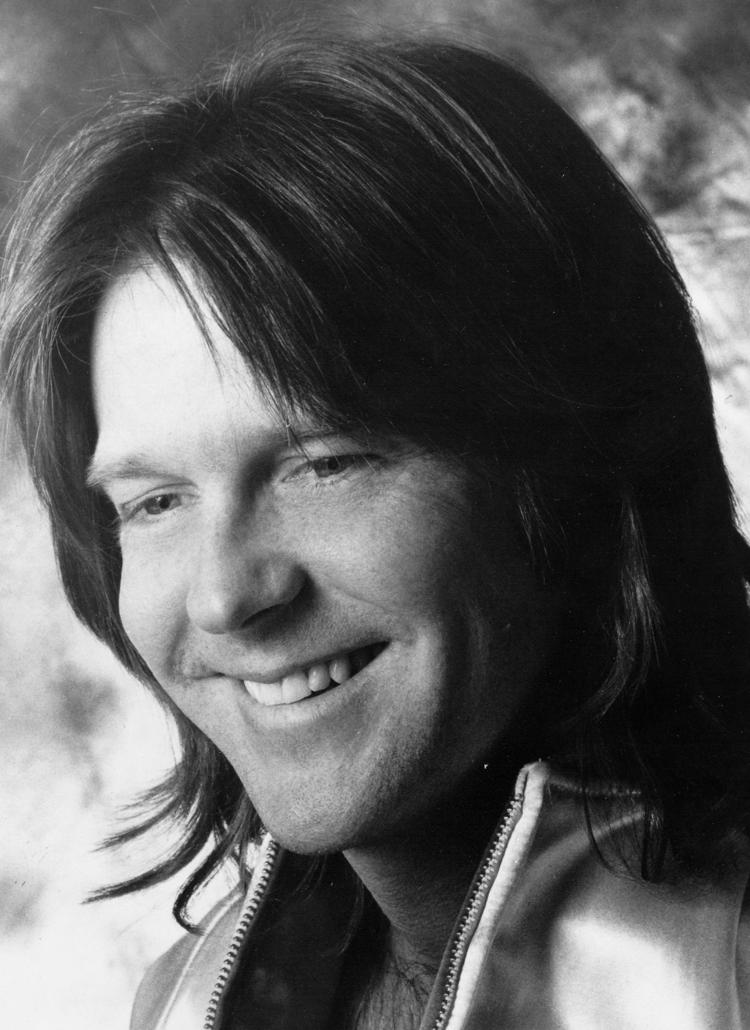 117. Max Baer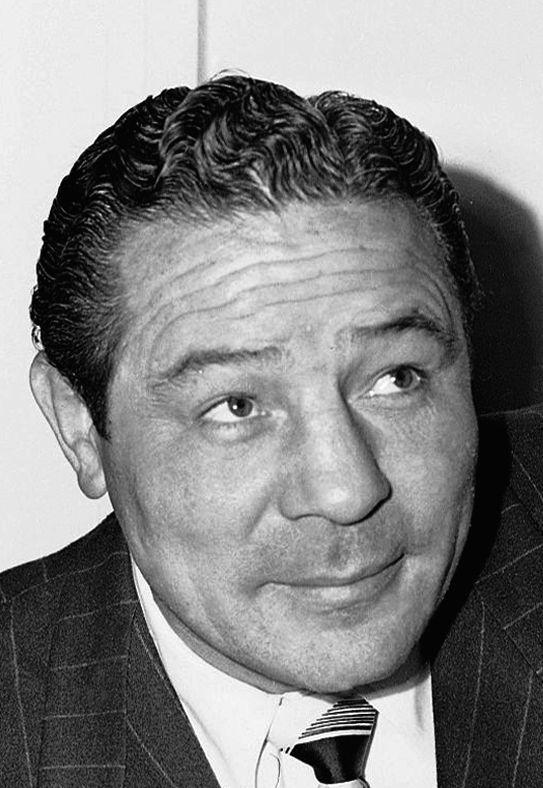 118. Magic Slim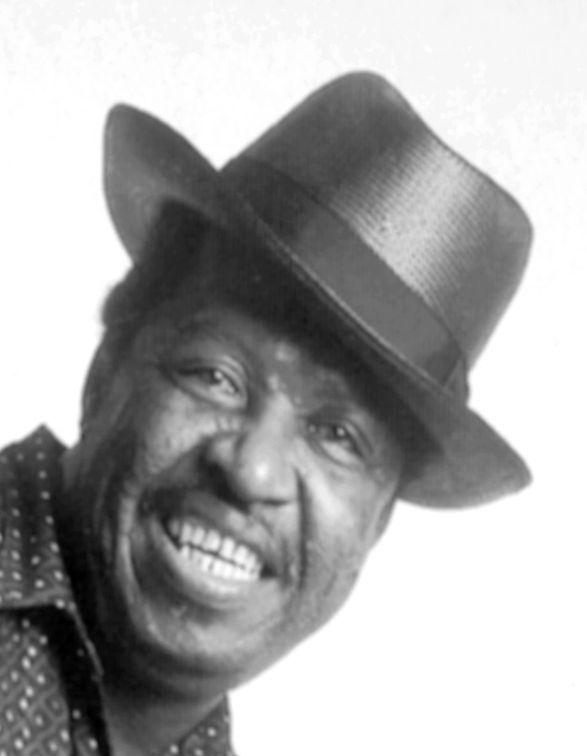 119. Carl Curtis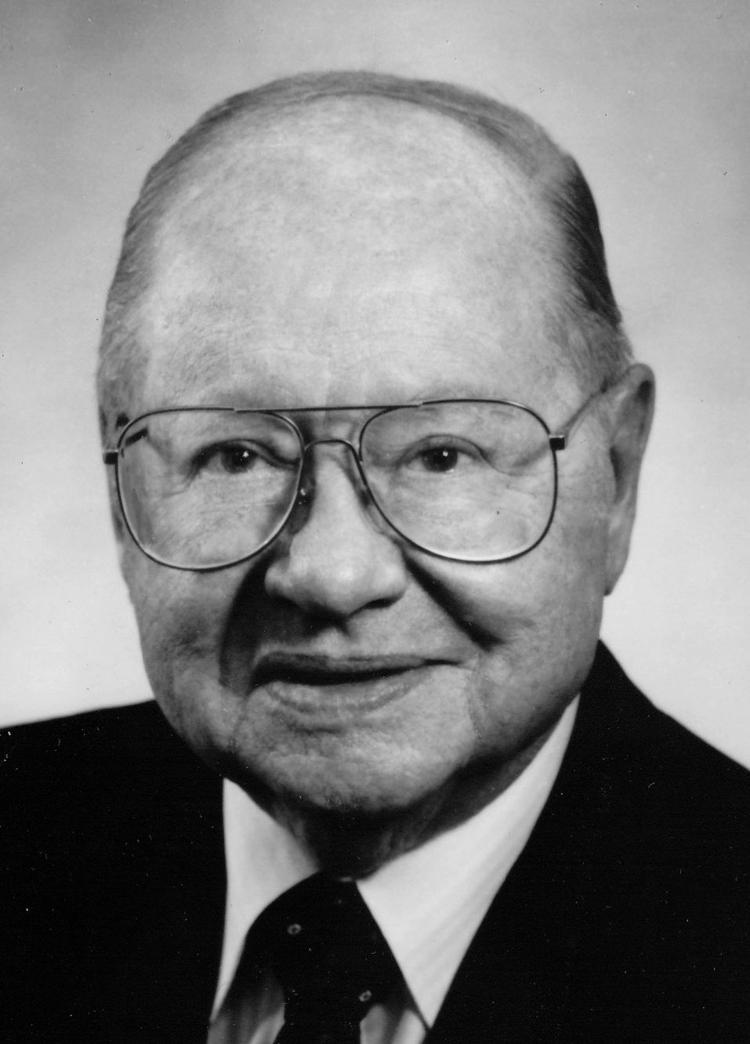 120. Seacrest Family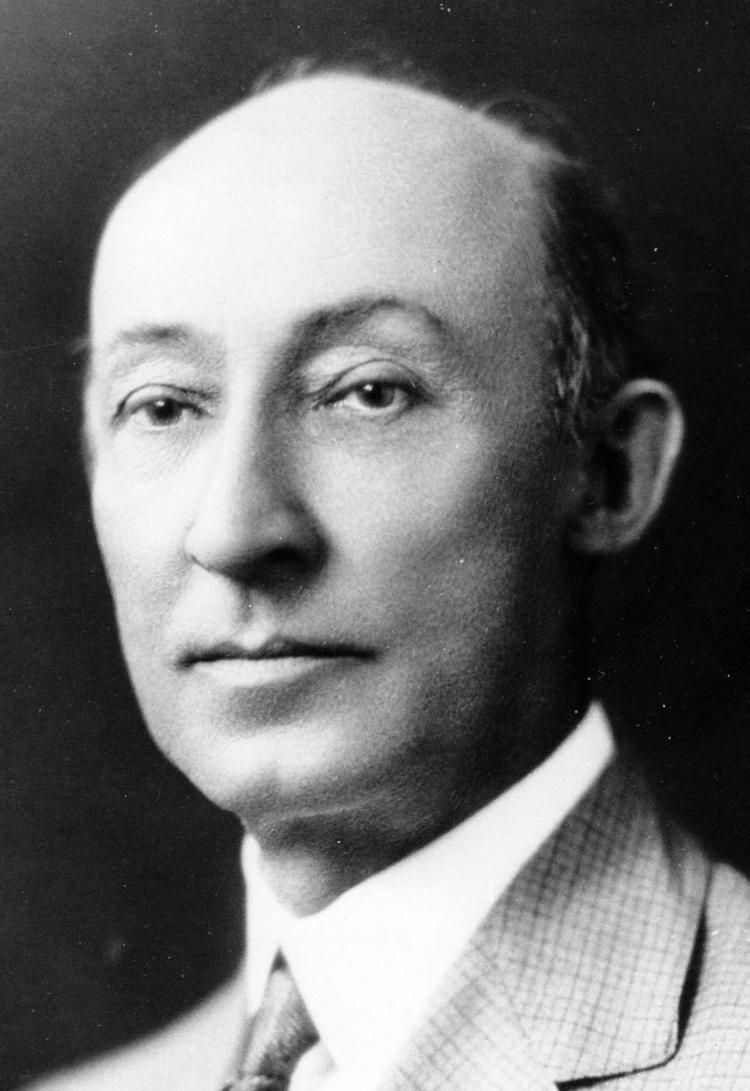 121. Gabrielle Union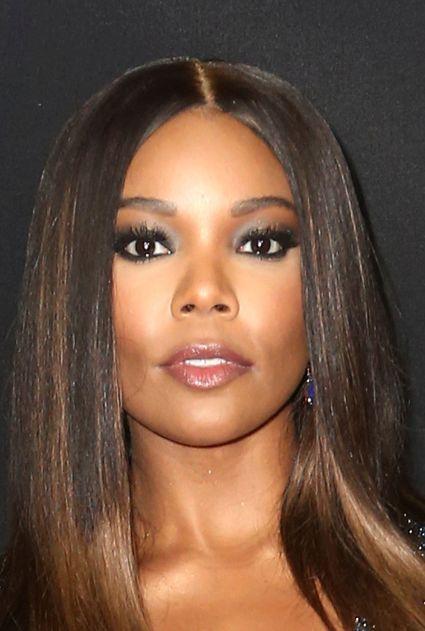 122. Paul Revere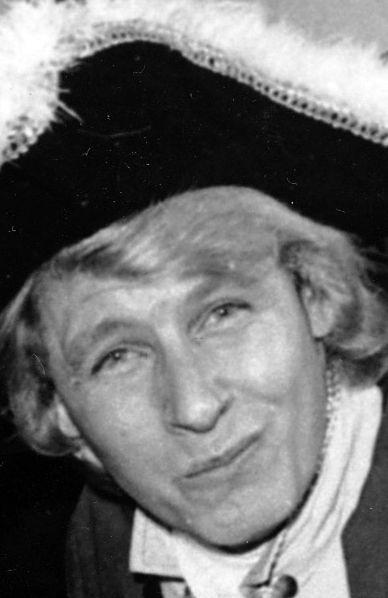 123. Jonas Brandeis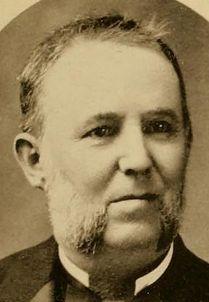 124. Herman Cain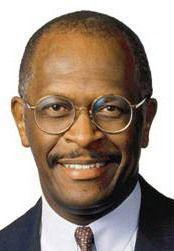 125. Paul Williams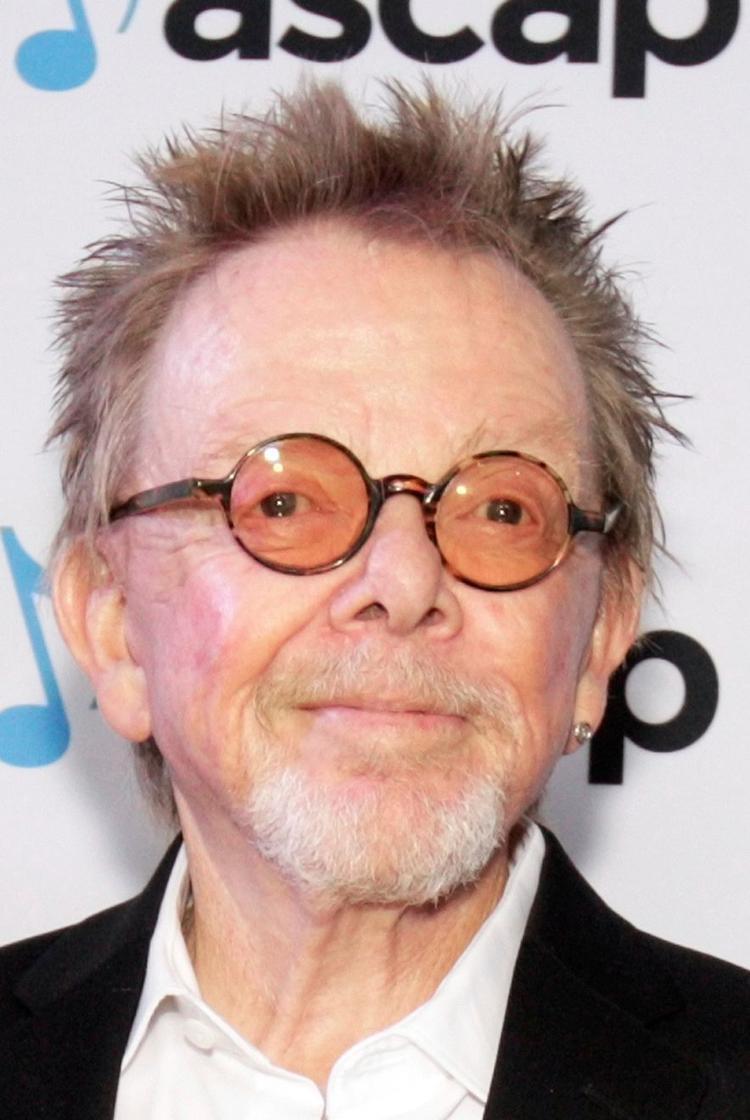 126. Nicholas Sparks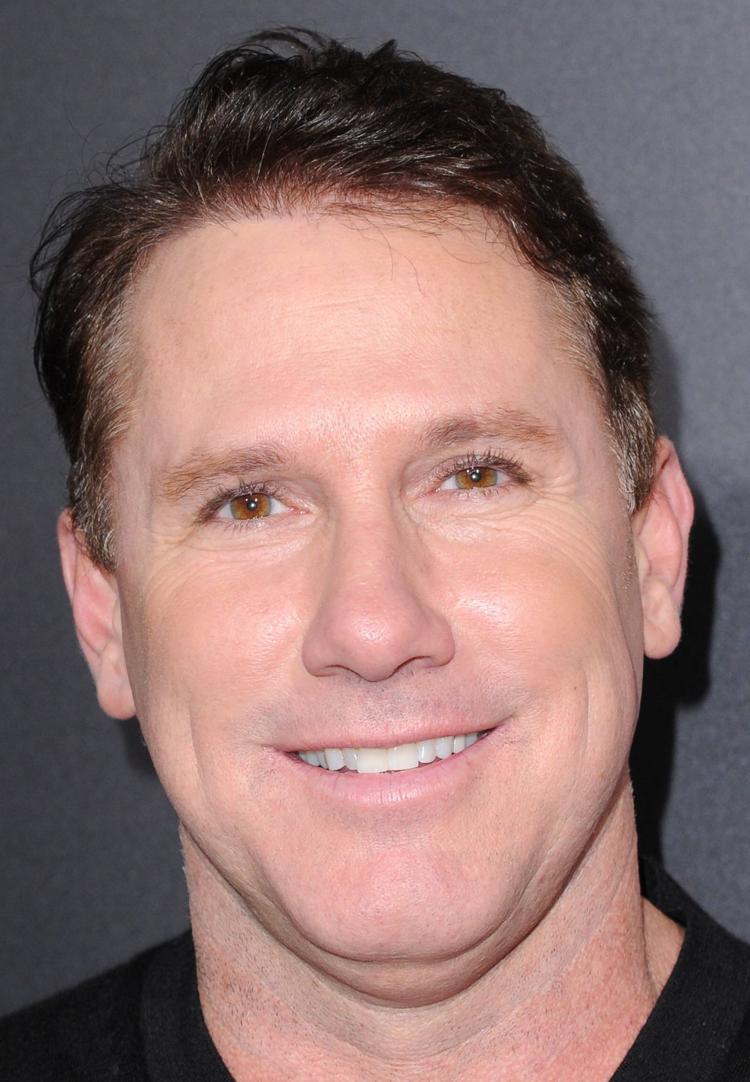 127. Edward Ruscha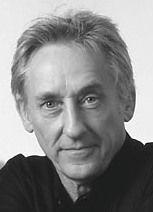 128. "Wahoo" Sam Crawford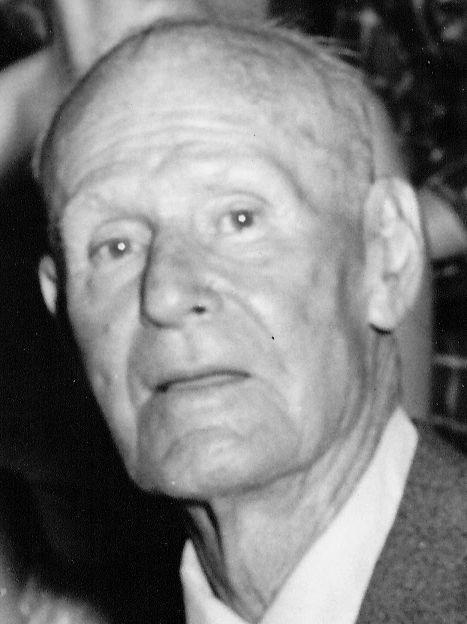 129. Neal Hefti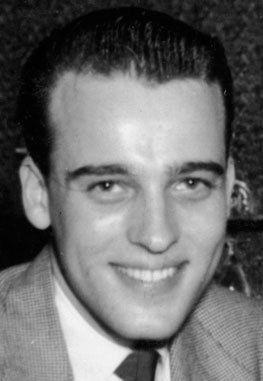 130. Marg Helgenberger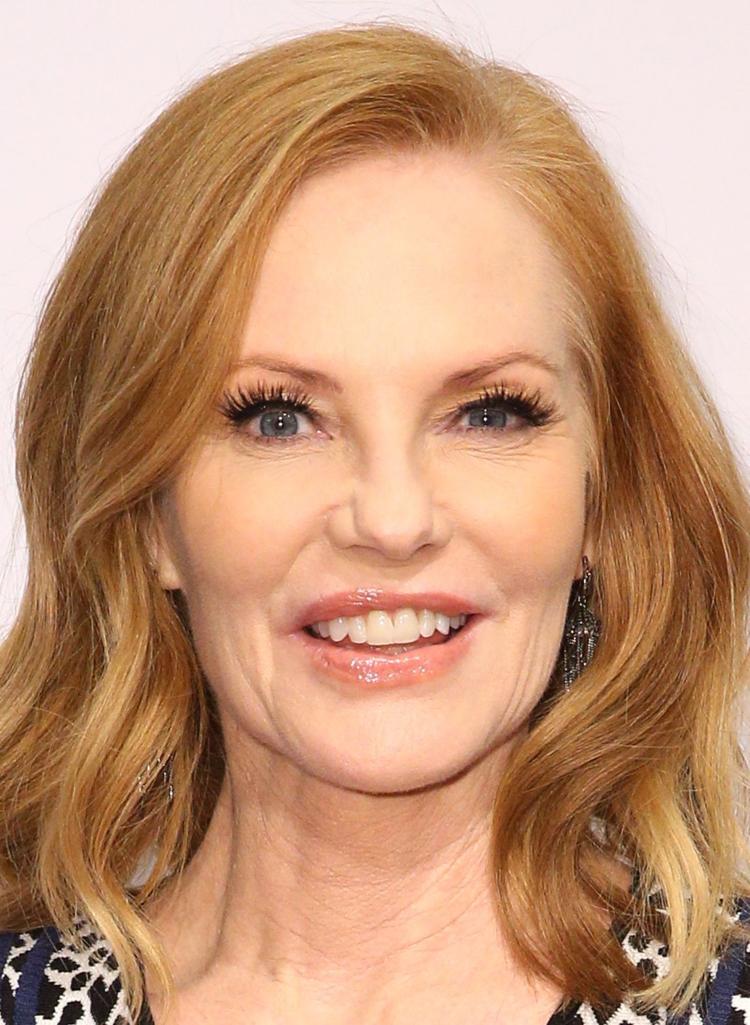 131. Charlie Greene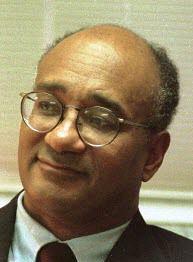 132. Lee Simmons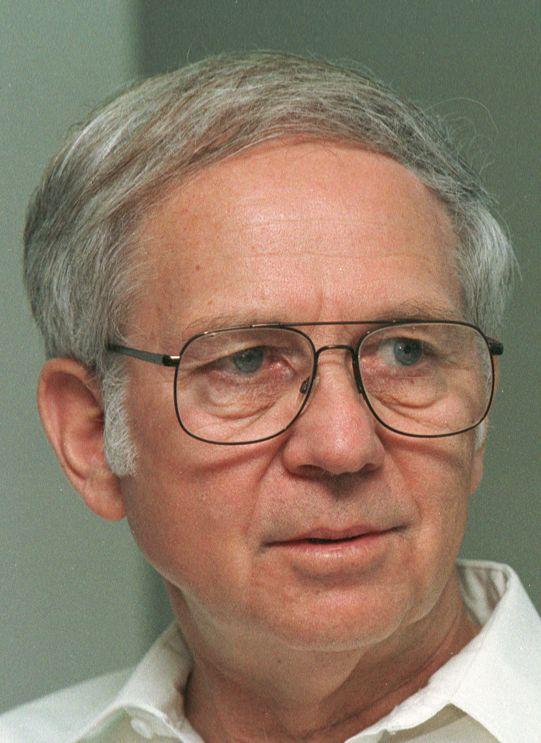 133. Zager and Evans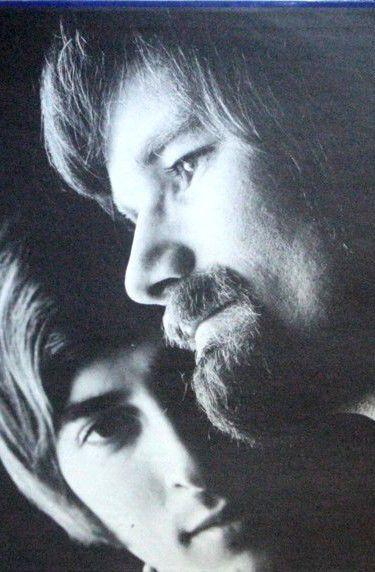 134. James Valentine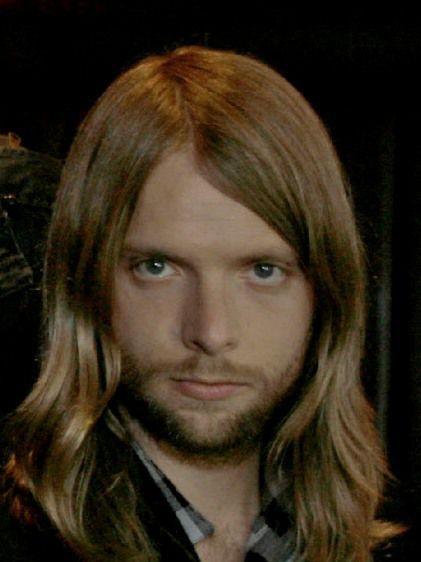 135. Fred Seaton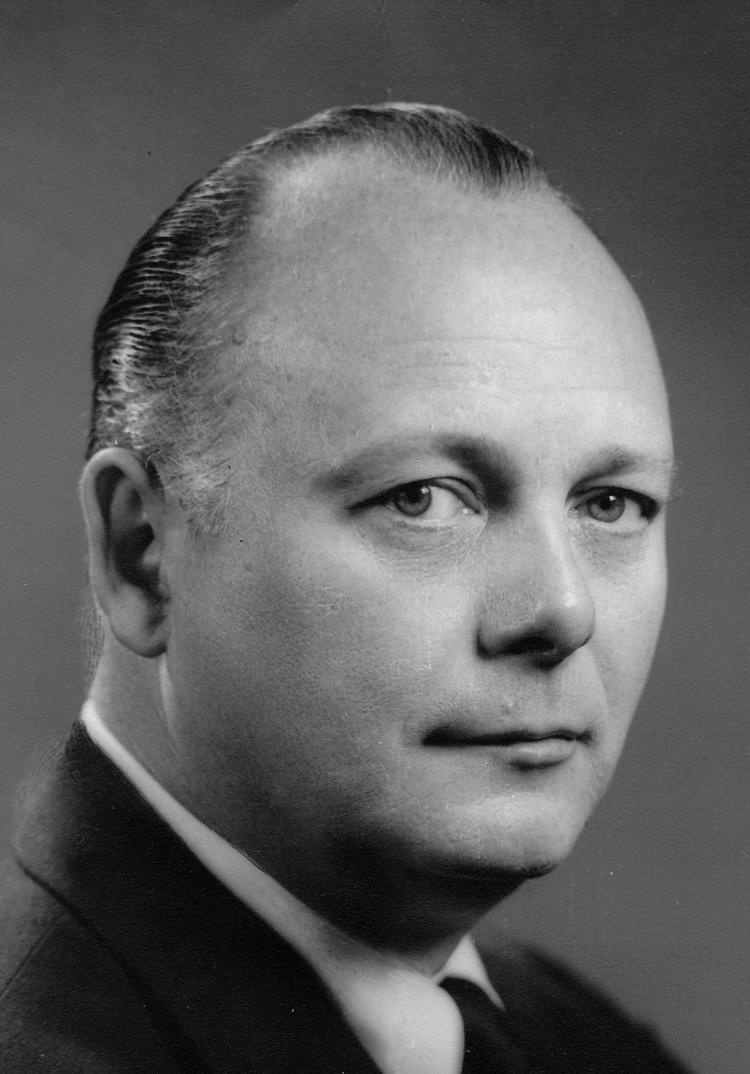 136. John Falter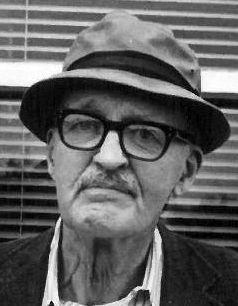 137. Aaron Douglas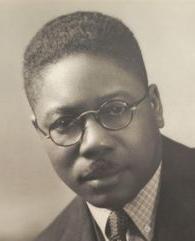 138. Guy Chamberlin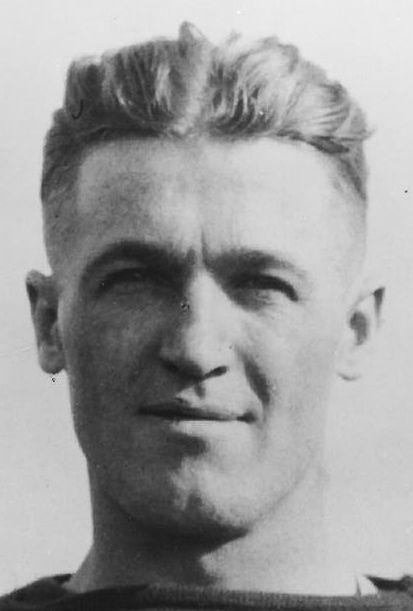 139. Johnny Goodman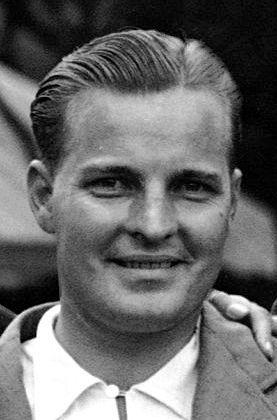 140. Norbert Tiemann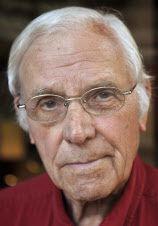 141. Victor Lewis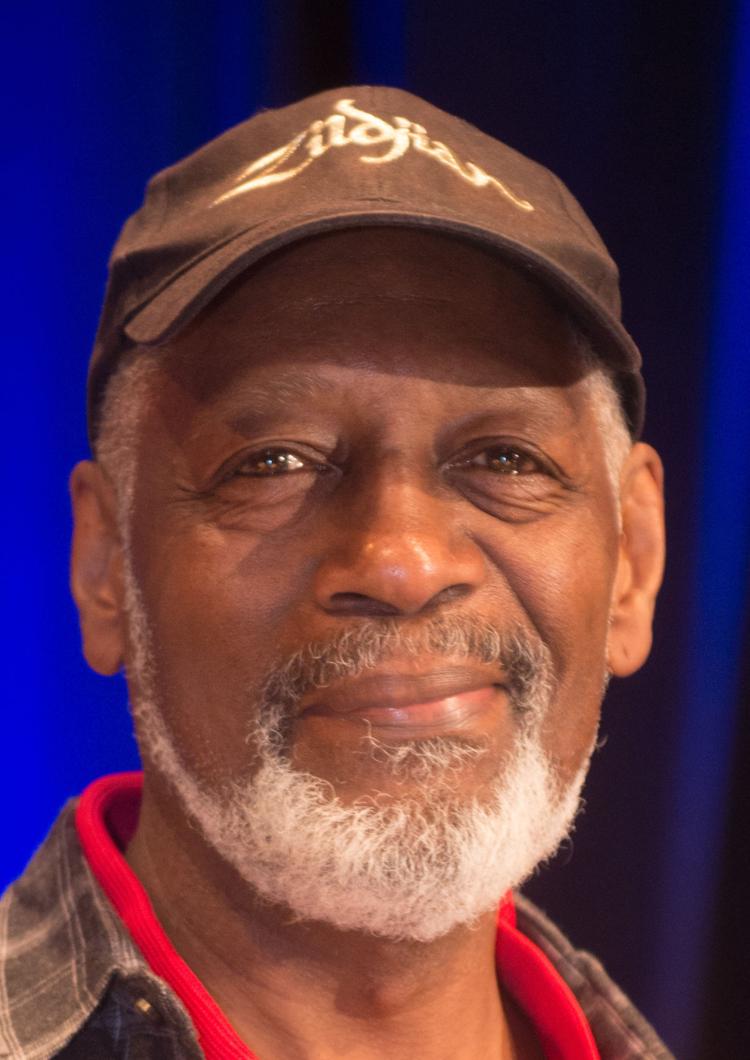 142. Reinhold Marxhausen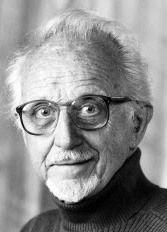 143. Michael Forsberg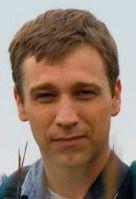 144. Buddy Miles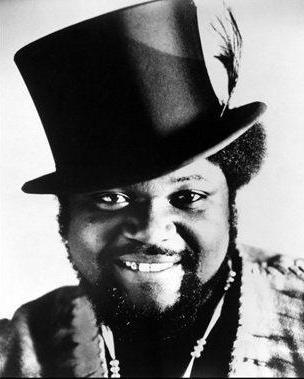 145. "Gorgeous" George Wagner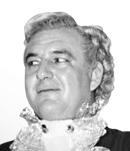 146. Jack Van Berg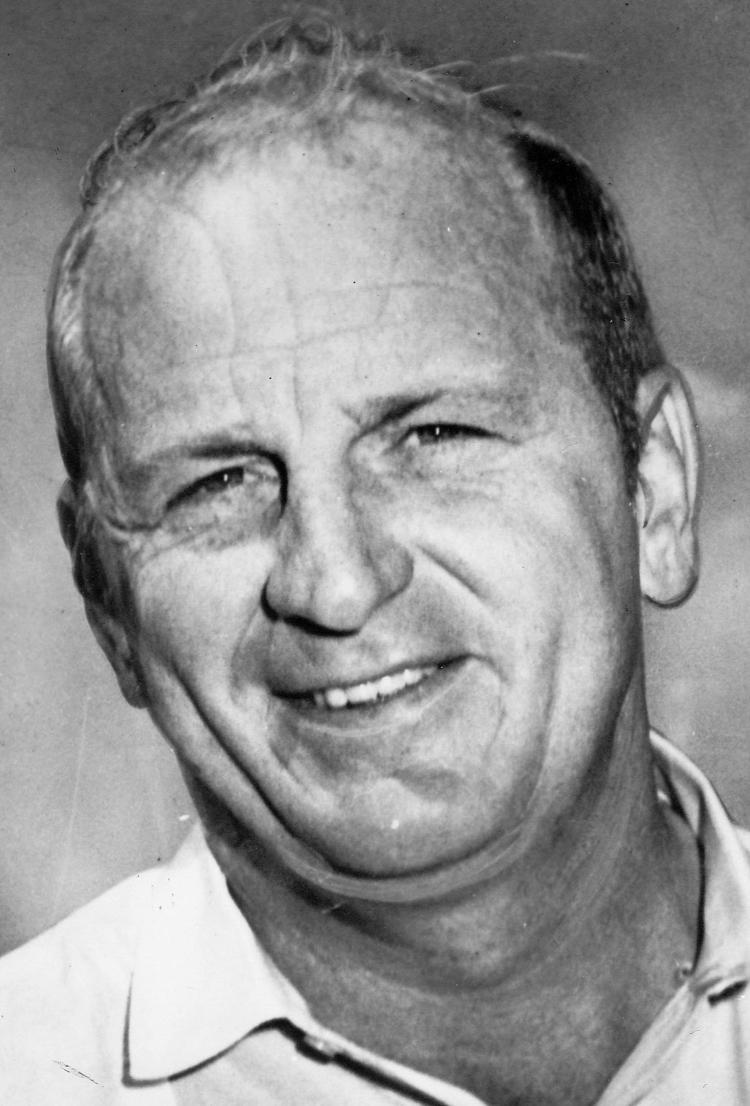 147. Mike Hill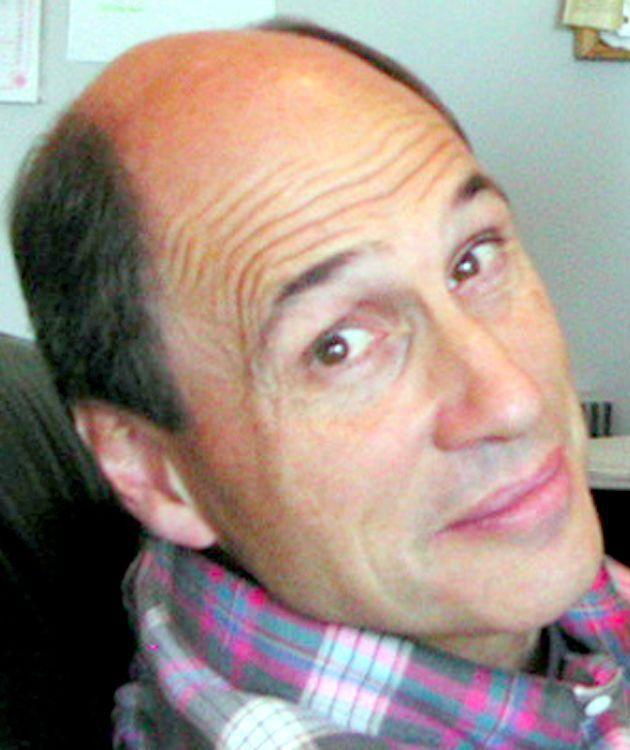 148. Wynonie Harris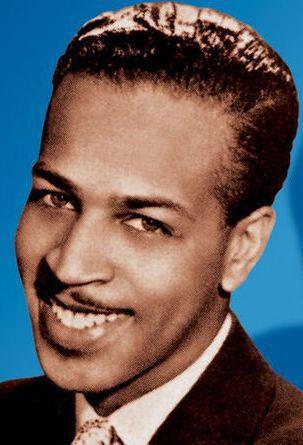 149. Swoosie Kurtz
150. Charles Starkweather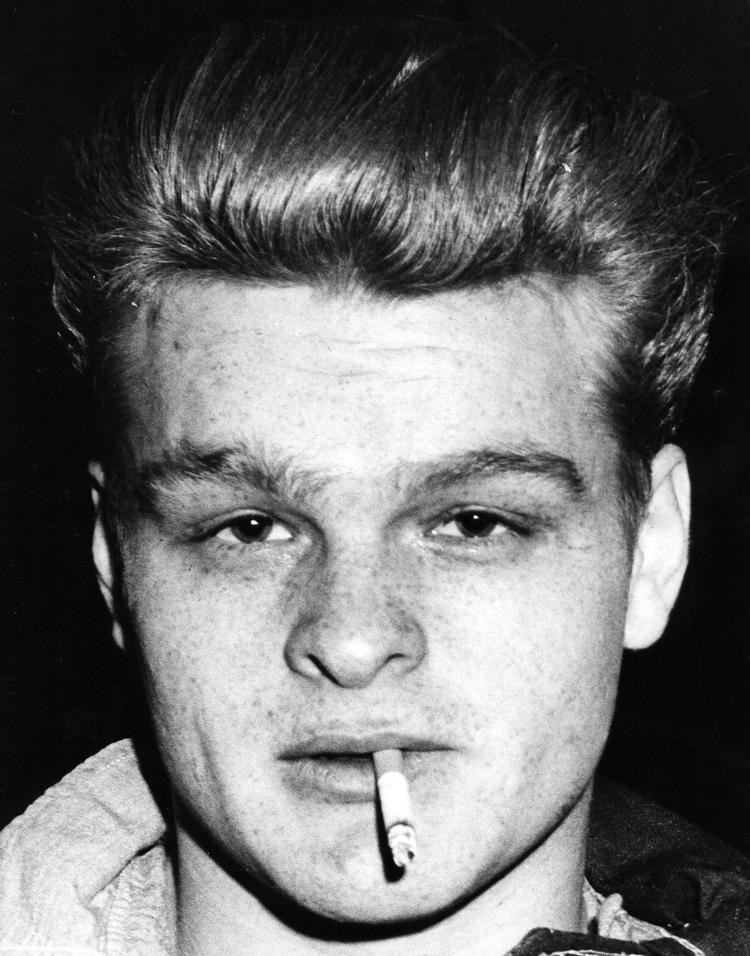 Be the first to know
Get local news delivered to your inbox!