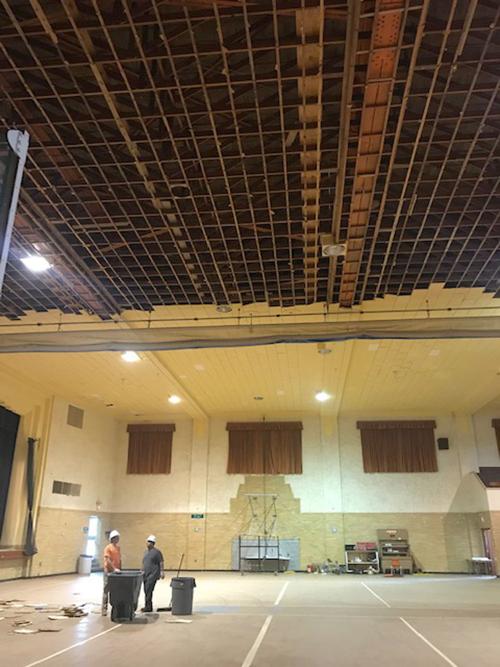 Plans are in the works for a $3.5 million renovation of downtown Fremont's auditorium, which was built in the 1930s and was listed on the National Register of Historic Places in 2002.
The renovation includes refurbishing floors in the gym and foyers, updating heating and air conditioning systems and plumbing and adding fully  accessible bathrooms on the building's first floor.
Workers also will install a fire sprinkler system, something not previously done because the building was constructed before the systems were required.
The kitchen is being gutted and redone to make it more caterer-friendly. 
"We can't make it any bigger," said Kim Koski, parks and recreation director. "I wish we could, but we can't."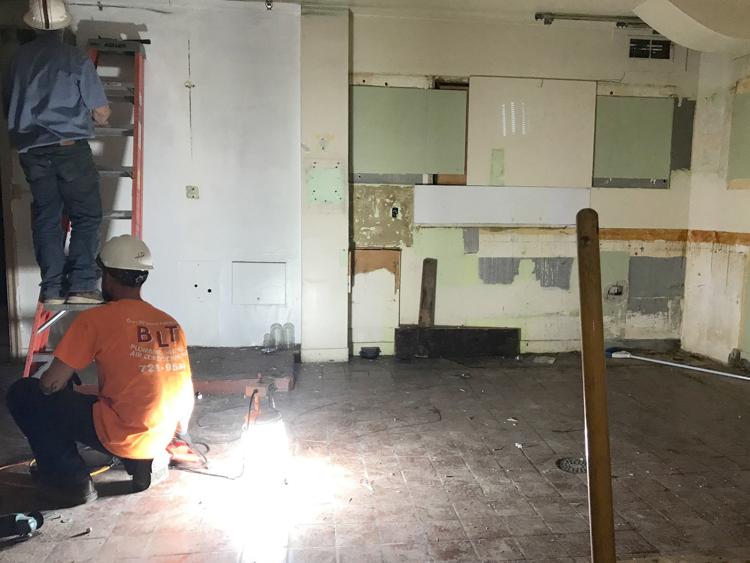 The area where the parks and rec office was will become a second meeting room. The office was relocated to the Fremont Municipal Building at 400 E. Military Ave.
The auditorium's community room will get a face-lift with new wall coverings and flooring. The gym will have a folding wall partition that can be used to divide the space into two meeting areas.
"They are going to lower the ceiling about 10 feet so, hopefully, that will help with acoustics," she said.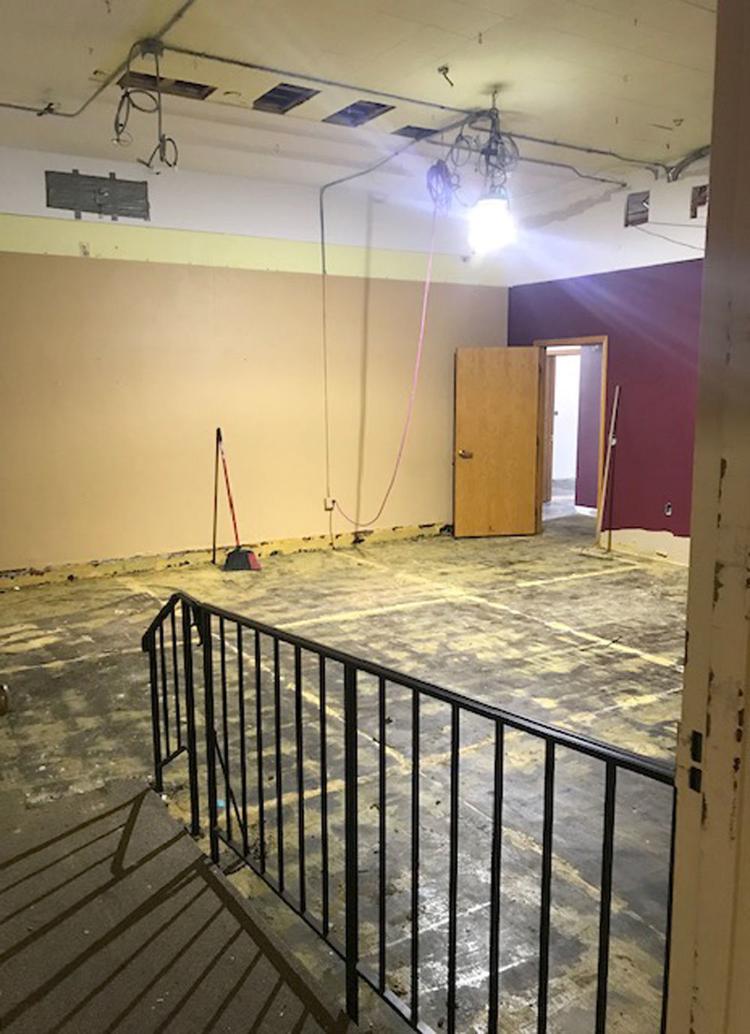 You have free articles remaining.
Koski said she met with Cheever Construction of Lincoln and representatives from Schemmer Associates Inc., an architectural, engineering and construction consultant, about the project.
"Once we start digging into a building of this age, there may be a few setbacks here or there, but they seem to think that they're going to be able to stick to the timeline within a month or two — so that's exciting," Koski said.
The target date for completion is September 2020.
Koski added that the parks and rec department already has had calls from people wanting to rent the facility.
In May 2018, Fremont residents passed a $2 million bond issue to restore the building at 925 N. Broad St.
The city also has budgeted $750,000 for the project and received a $1.1 million Civic and Community Center Financing Fund grant from the Nebraska Department of Economic Development. 
Another big project in Fremont is the Friendship Center.
Work on the floor has been completed. Koski said the floor's original tiles were pulled up, underlying concrete was ground down and finished concrete was put in place.
Restrooms in the center were updated, including two accessible ones. New tile was installed in hallways.
The next project will be the installation of an awning over the Friendship Center's entrance. The Friendship Center is attached to the Christensen Field multipurpose building.
Work in the kitchen is planned along with the installation of drinking fountains that meet Americans with Disabilities Act specifications.