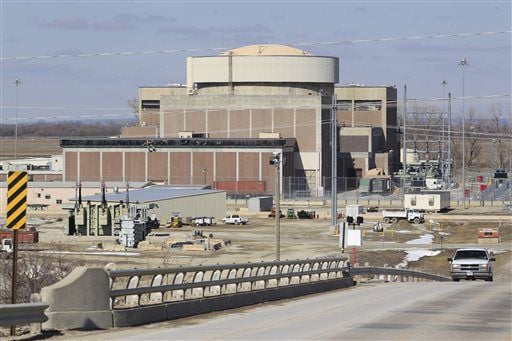 Fort Calhoun Station, a nuclear power plant owned by the Omaha Public Power District, began operating at full power Monday after a scheduled refueling and maintenance outage.
During the outage, about one-third of the fuel assemblies in the reactor core were replaced with new fuel, which will stay in the reactor for about 4½ years, the utility said in a news release.
More than 1,300 workers, both from OPPD and outside specialty companies, worked at the plant during the outage that began April 11.
Workers also replaced the stand that holds the reactor vessel head during an outage to meet recently increased seismic safety standards.
The outage gives Fort Calhoun Station enough fuel to produce electricity until fall 2016.
OPPD serves more than 360,000 customers in 13 counties in Southeast Nebraska.