A midsummer thunderstorm complex that dumped widespread torrential rain over areas of south-central Nebraska on Monday night led to extensive flooding in Kearney and potential big problems for areas downstream.
Guests were evacuated from several hotels on the south side of Kearney on Tuesday morning, with photos shared on social media showing water covering the hood of a car parked at the Holiday Inn as an air boat shuttled people to safety.
Here's some of the video taken by the NSP Airwing today in Kearney. The last shot on this video is the NSP Office in Kearney.

Thanks to all the first responders, road crews, NDOT, volunteers, and everyone else who has stepped up to help out. pic.twitter.com/OMJPwCv2EJ

— NEStatePatrol (@NEStatePatrol) July 9, 2019
The University of Nebraska at Kearney opened its Centennial Towers West residence hall as a temporary shelter for "hundreds of travelers who were evacuated," spokesman Todd Gottula said in a news release.
The residence hall is also open to residents of Kearney and surrounding flood-ravaged communities.
The National Weather Service said Tuesday that up to 9 inches of rain fell in some spots from storms that pounded Buffalo, Dawson, Frontier, Gosper, Kearney and Phelps counties.
Once the storms moved out, firefighters in Kearney spent several hours evacuating a mobile home park and rescuing people stranded by street flooding overnight. The Dawson County Sheriff's Office reported several vehicles were stalled in high water on U.S. 30 in Lexington.
The Red Cross opened a shelter at Lexington High School, providing a safe place to sleep, hot meals and referrals to community services.
The runoff from Monday night's storms overwhelmed the Sapp Bros. truck stop at the Odessa interchange on Interstate 80, with water flowing up to the doors of semis parked in the area on Tuesday morning.
At 11:45 a.m. Tuesday, the Nebraska Department of Transportation reported that a westbound lane of I-80 was closed at Kearney due to rising floodwaters.
Water was reported over U.S. 30 west of Kearney and Nebraska 10 north of the city.
You have free articles remaining.
No injuries have been reported.
The weather service said 8.88 inches of rain fell near Loomis, 8.33 near Hildreth and 7.66 near Riverdale. Airports in Lexington (5.74), Holdrege (4.63) and Kearney (4.27) all reported over 4 inches of rain from Monday night's storms.
Major flooding is expected along the Wood River in Gibbon, with a record crest possible, forecasters said. In March, a record crest inundated much of the community.
Major flooding is also expected downstream near Alda and along the Platte River near Grand Island.
At Grand Island, the Platte is expected to crest Friday morning just a few inches under the record set on March 27, 1960. 
In Kearney, a community nestled between the Platte and Wood rivers, much of the flooding on Tuesday was focused along Turkey Creek, a Platte River channel, and lakes on the north side of the interstate.
Video from a Nebraska State Patrol helicopter showed several of the hotels and restaurants clustered around the Younes Conference Center as islands amid the floodwaters.
In parking lot after parking lot, vehicles -- from small cars to large RVs -- had water over the wheels. The State Patrol video showed cars under water outside the patrol's troop headquarters.
Because of the flooding, Amtrak trains on the California Zephyr route suspended service early Tuesday morning. The westbound train left Lincoln at 11 a.m. on Tuesday, while the eastbound train staged for several hours in McCook.
With a risk of additional rainfall into Wednesday morning, forecasters said it's difficult to gauge how quickly waters might recede. Little to no precipitation is in the forecast for this weekend and into next week.
Photos, video from Tuesday's flooding
Alda roads
Superior flooding
More Superior flooding
Flooding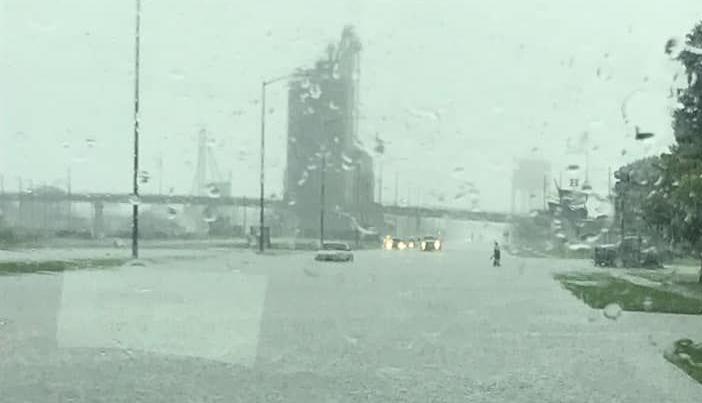 Sapp Bros.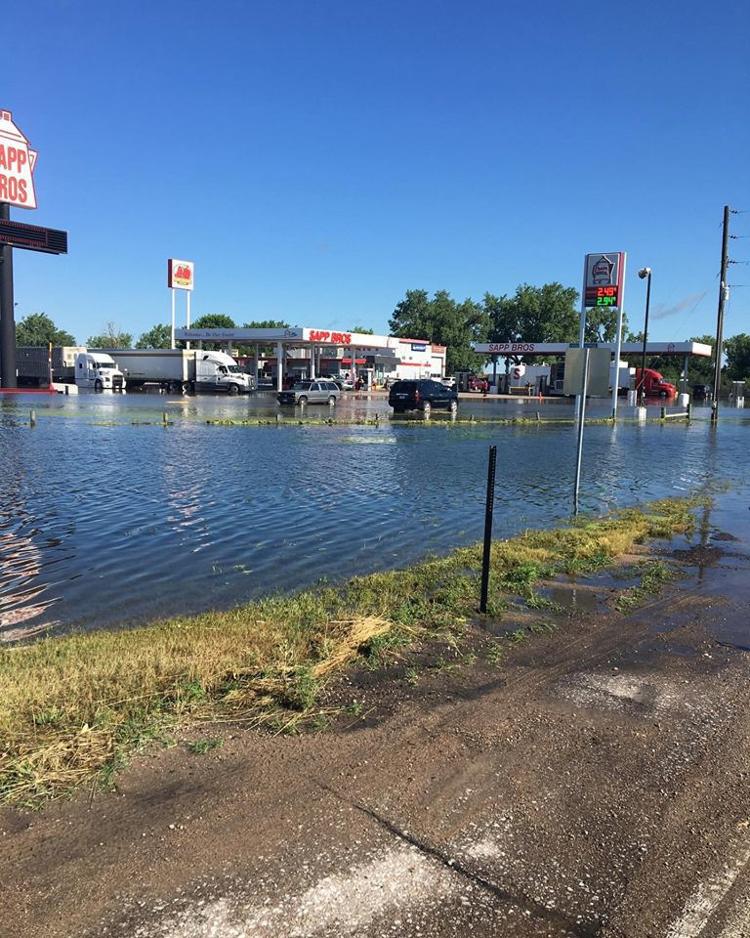 Lexington area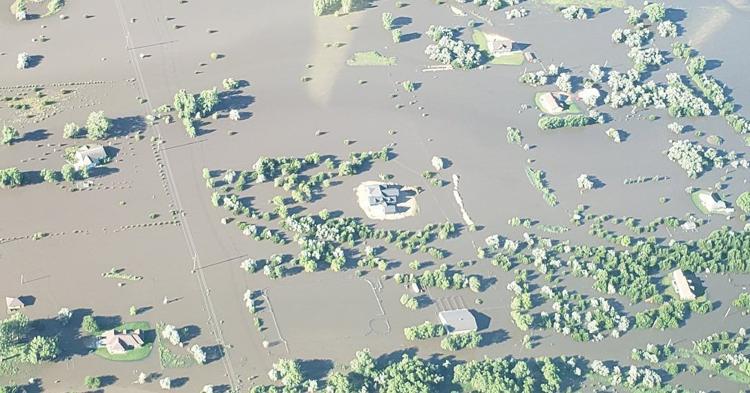 Lexington flooding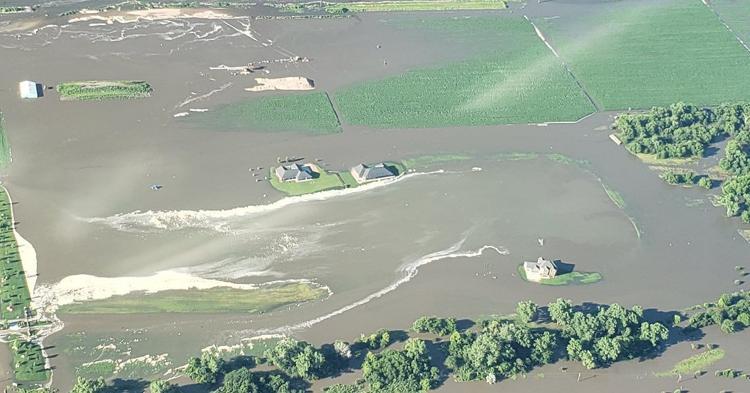 Lexington flooding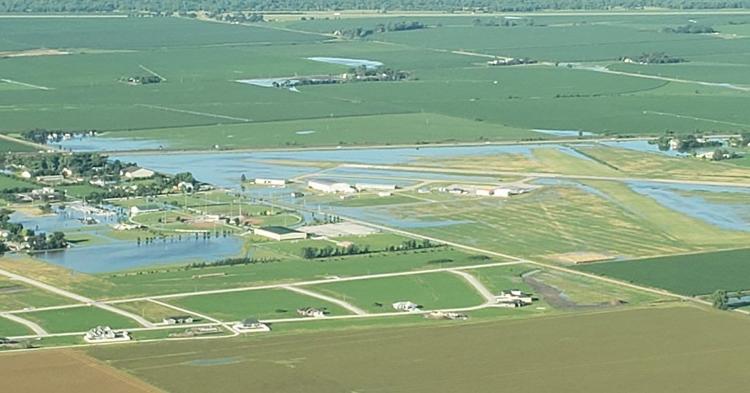 Darr interchange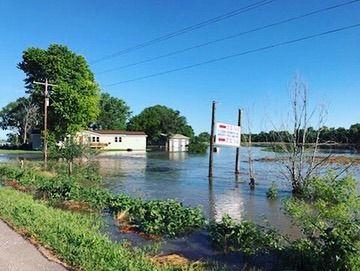 Oxford flooding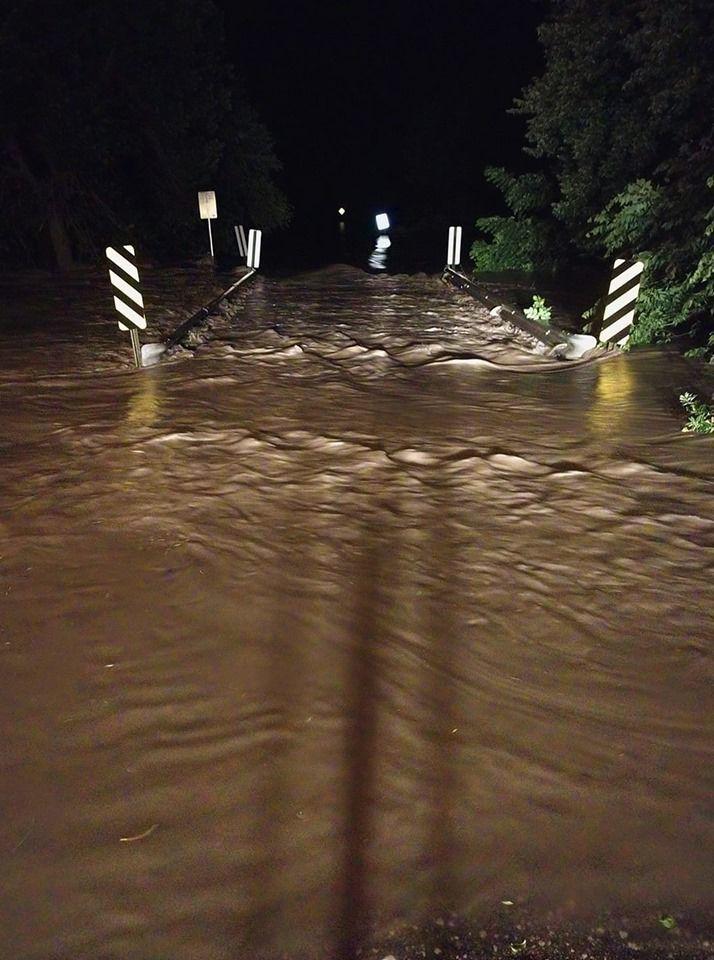 WATCH: Heavy rains cause flash flood chaos in Nebraska
Kearney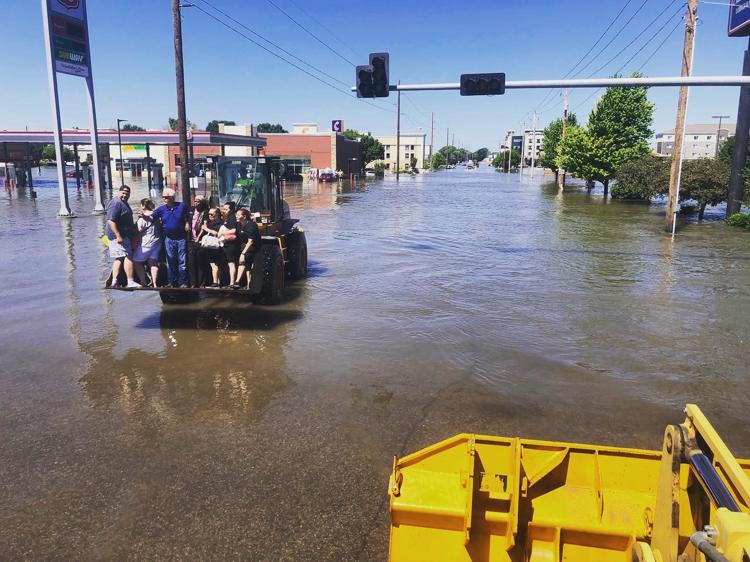 Kearney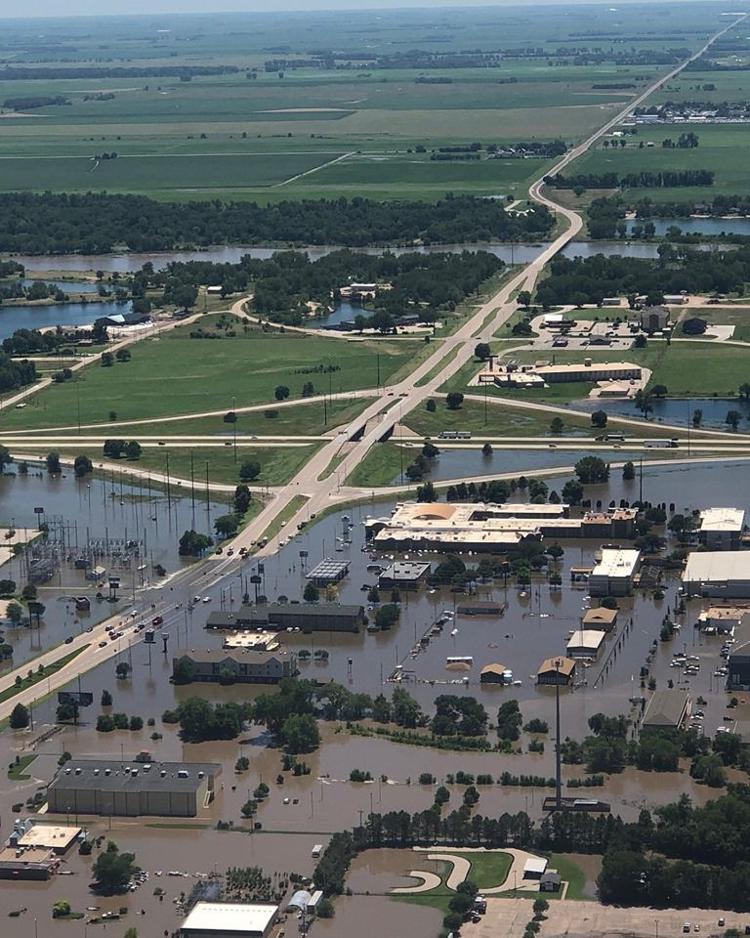 Dawson County water
Video: Kearney flooding
NSP views from light armored vehicle
Looking for stranded pets
NEMA on job
Nebraska Emergency Support Function representatives received a brief in the State Emergency Operations Center and on a conference call about flooding in south central Nebraska following up to 9.5 inches of rain overnight. pic.twitter.com/z7H0IJHGlY

— NEMA (@NEMAtweets) July 9, 2019
Train derailed after railing washed out
Light armoed vehicle in Kearney
Kearney flooding Wednesday morning
Sandbagging in Superior
Kearney flooding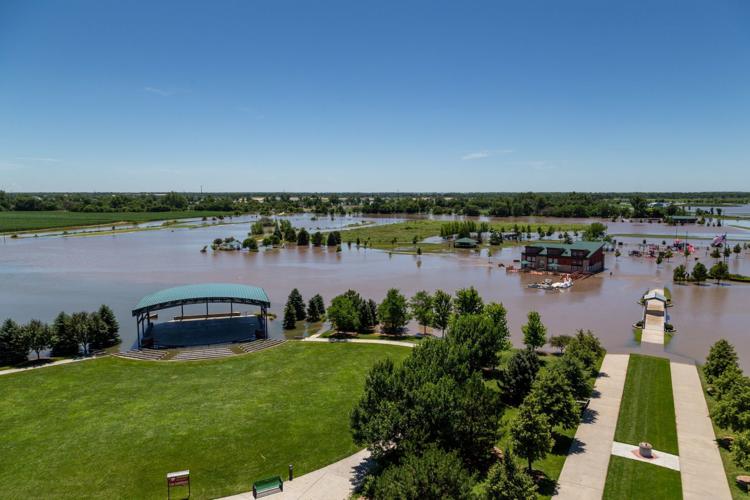 Kearney flooding
Kearney flooding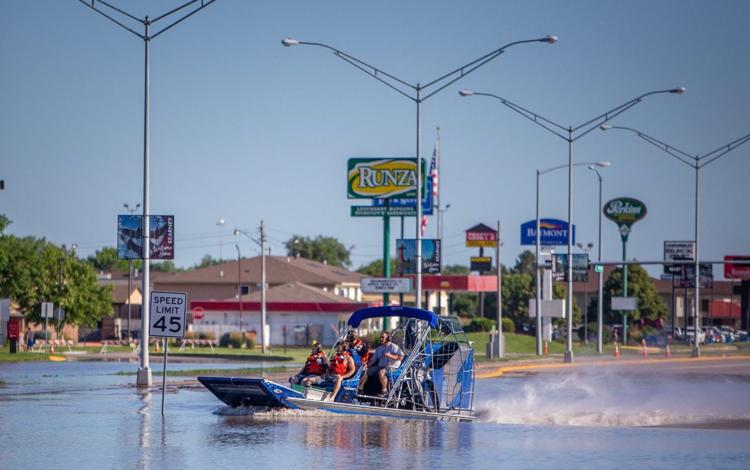 Kearney flooding