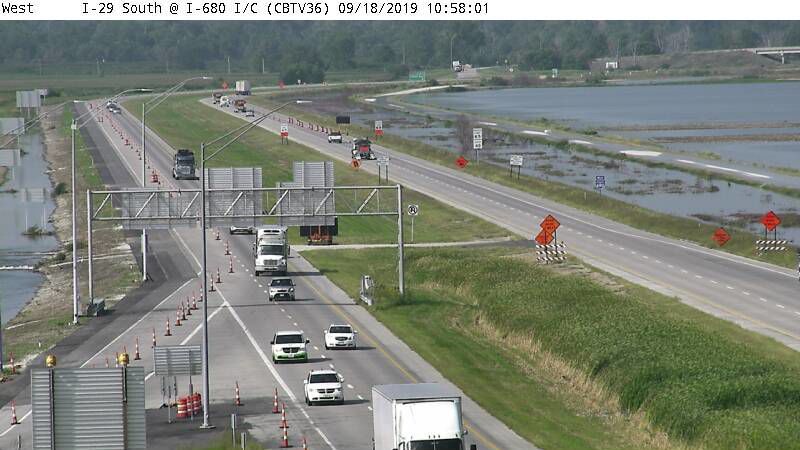 The latest round of Missouri River flooding is already slowing interstate traffic in Iowa.
The Iowa Department of Transportation on Wednesday morning closed outside lanes of Interstate 29 north of Council Bluffs, although traffic continues to flow in both directions.
Officials said it was a precautionary move as floodwaters continue rising in the area. The ramp to westbound I-680 from southbound I-29 was closed.
Crews anticipate that floodwaters could cover I-29 in that area as early as Wednesday evening and asked travelers to plan ahead for possible road closings.
It's unclear if floodwaters will reach the interstate south of Omaha.
Be the first to know
Get local news delivered to your inbox!