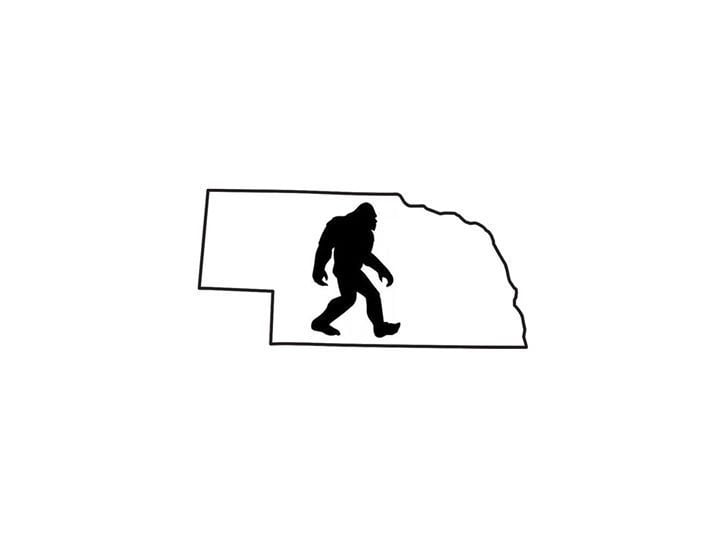 It can be lonesome searching Nebraska for evidence of a bipedal, hairy beast that most of society has written off as fantasy.
But no longer. Take heart, Nebraska Bigfoot researchers and enthusiasts: You are not alone.
For the first time, Nebraska will host its own Bigfoot conference, which seeks to bring together believers and skeptics, as long as they are polite.
While Bigfoot, also known as Sasquatch, is unlikely to make an appearance -- he's notoriously enochlophobic -- there will be plenty of first-person stories of close encounters, plus footprint castings, blurry pictures and a map of sightings across the state.
The conference at the C3 Hotel and Convention Center in Hastings begins Friday evening at 6 with popcorn and a showing of the movie "Something in the Woods," a 2016 independent thriller about a family threatened when Bigfoot shows up at its farm house. Movie tickets are $5; students and children are free. Actors and producers Stuart Miller and David Ford will be on hand to answer questions.
The main event runs from 9 to 5 Saturday and will include displays, door prizes, vendors and speakers. Entry is $10 for adults and $5 for children 5 to 15; younger kids are free.
Organizer Harriett McFeely said she decided Nebraska needed its own Bigfoot get-together last year while driving home from yet another 500-mile trip to attend a conference.
Her husband, Dick McFeely, told her to solve the problem by organizing one at home.
The idea almost got scrapped when Dick McFeely died in June, but after some contemplation, Harriett McFeely decided Cornhusker Sasquatch researchers needed a gathering to call their own.
And yes, Nebraska has had numerous sightings. McFeely knows of at least 40, many concentrated around Salt Creek and its tributaries.
"That is the hot spot for Nebraska," she said.
McFeely, a member of Sasquatch Investigations of the Rockies, is a believer. She saw Bigfoot for herself during a 2014 trip to South Fork, Colorado, waking one night to a thump and spotting two adolescent creatures near a fellow camper's tent when she looked out her RV window to investigate.
Her stories have earned her the moniker "the Bigfoot Lady," she said, plus other less-flattering names.
Bigfoot researchers, especially those in small towns, can sometimes be as hard to find as the critters they seek. They keep their passion for the beast to themselves for fear of become laughing stocks, she said.
"I thought I was the only one out here in the middle of Nebraska interested in Bigfoot," she said, adding that she's gotten lots of calls from people interested in attending the conference. "Little did I know there are lots of people around me."
It's a chance for enthusiasts to come out of the closet, she said, to spend time among friends and pursue dreams to prove Bigfoot exists.
Speakers will include Lyle Blackburn, author of "Beast of Boggy Creek," Robin Roberts and Mike Johnson of Sasquatch Investigations of the Rockies and musician Scotty Plowman.