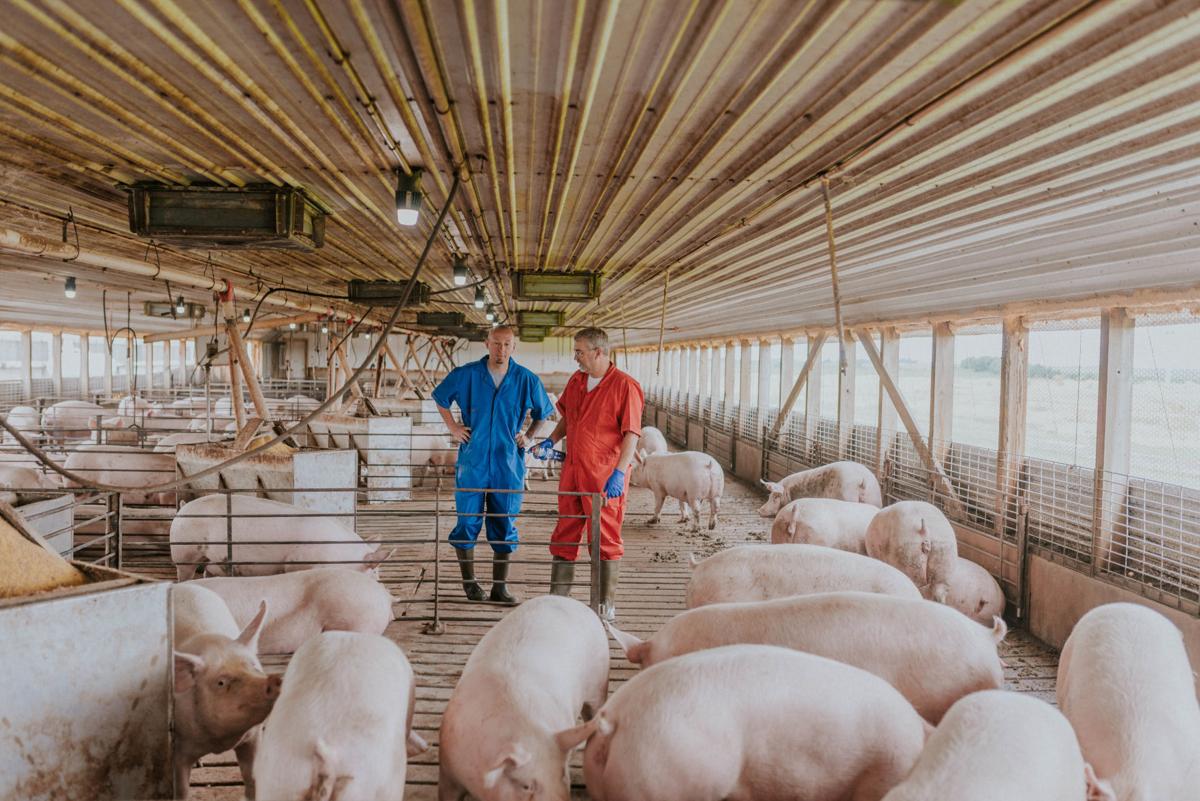 COLUMBUS — Jim Pillen makes it very clear that family is critical to success.
He's not talking just about his biological family, but the others who make up the workforce for Pillen Family Farms, which recently topped the 1,000-employee threshold.
To compete in food production today, Pillen said, precision agriculture is a must, "but still in the end, it's about great people and that's not going to change."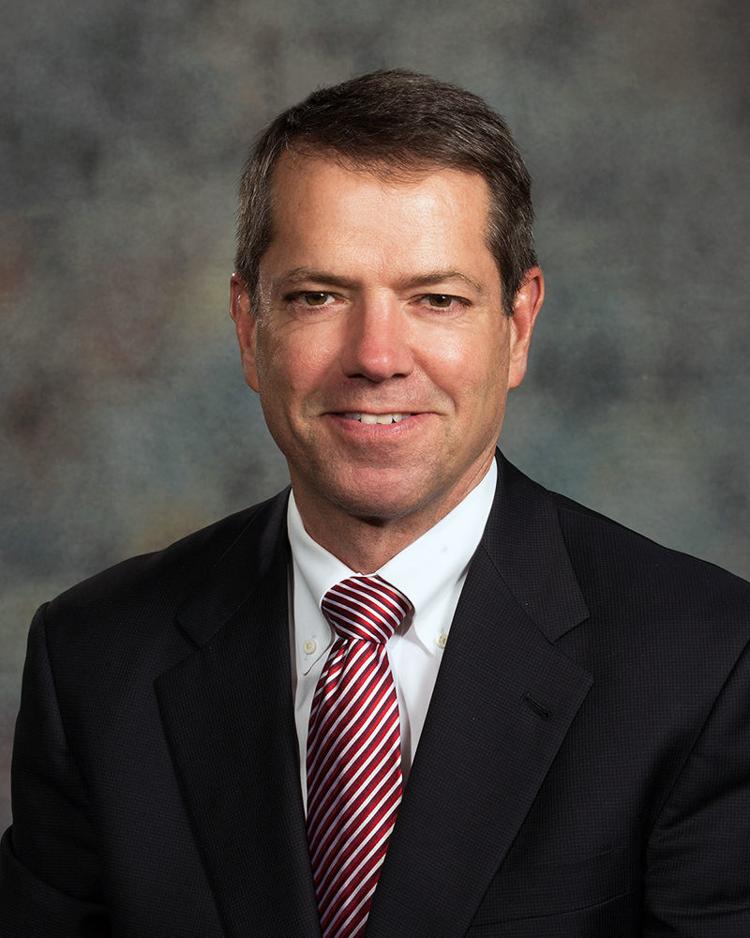 What started as 60 sows on a dirt lot in Platte County has expanded to dozens of barns and thousands of hogs in Nebraska, South Dakota and Iowa, with gene centers in Nebraska as well as locations in Canada, Wisconsin, Illinois and Indiana.
While Pillen may be known now for his swine operations, his name in high school and college was most often found on the sports page. An all-state quarterback and linebacker at Lakeview High School north of Columbus, he went on to letter three times as a Husker, twice earning first-team All-Big Eight Conference honors.
He was inducted into the Nebraska Football Hall of Fame in 2004, one year after his older brother, Clete, also a three-year letterman at Nebraska.
While at UNL, Jim Pillen was in the pre-veterinary program, and followed his bachelor's degree in animal science with four years in the veterinary program at Kansas State. With a DVM degree, he joined a veterinary practice for a year and a half, working extensively — and unenjoyably — with horses.
"I've never touched one since," he said from his company headquarters in Columbus.
That's been a good move for the swine industry and his family of employees.
"Our two oldest children are back in the business," Pillen said. "We're working hard for our family to be successful for generations.
"We're 60-year-olds. We don't like to talk about the end, but we have to."
You have free articles remaining.
If that isn't done, it's not good for families or small communities, Pillen said. "We have to have a plan to keep moving. That's not easy, but it's really important."
Pillen Family Farms owns about 90 percent of its barns scattered across the upper Midwest. That's putting a lot of faith in those employees who manage and operate the barns.
"We are what we are because of the families that are part of the team," he said. "We have it so everyone has a good quality of life. It doesn't fit any other way."
That goes for the animals, too.
Until the 1970s, hogs were raised similar to cattle and crops, with more of an annual plan.
"Now we raise pigs in barns, with the goal to have the same week 52 weeks a year," Pillen explained. "Pigs don't care if it's New Year's Day. They don't take the day off. They don't spend time out in the pasture.
"We have to meet the pigs' needs around every team members' needs. We can only do what we do because of our great people."
Jim and Suzanne Pillen have been married 40 years. Their two oldest children, Sarah and Brock, now work for the family company. Another daughter, Polly, lives in Philadelphia, and youngest son, Izic, is a high school student at Columbus Scotus. They have seven grandchildren.
The family involvement, including brother Clete, has given Jim an opportunity to give back. He is in his second term on the University of Nebraska Board of Regents.
"It's an extraordinary privilege to serve. Access to education is a high priority," he said. "I have a great belief in the University of Nebraska. When I think of all the things in life, that degree was the game changer. The university has a great impact on the state of Nebraska."
Pillen Family Farms has had an impact, too.
The list of sites and number of barns continue to grow, and that means the company's offices need to grow, as well.
New headquarters are being built in northwest Columbus, near the Columbus Community Hospital that opened in 2002, and the new Columbus High School.
"We've been blessed, but we've also grown apart. We're building so we can all collaborate together again," Pillen said. "The future is incredibly bright."