Relatives of Omahan Mike Leick have a request of people who have not yet been vaccinated against COVID-19:
Please get your shots, in memory of Mike.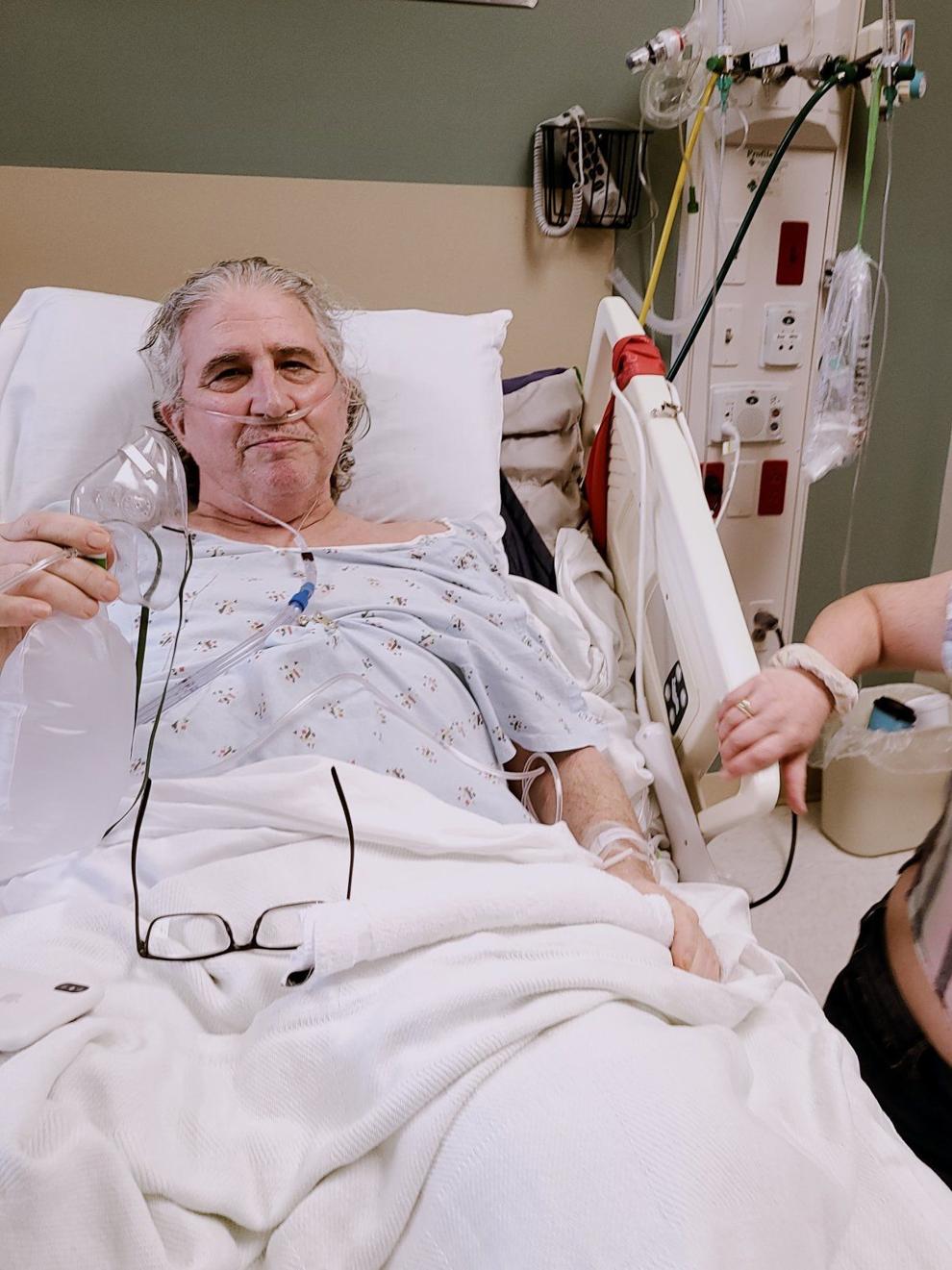 Leick, who was 65, shared that message before he died this past Monday from COVID complications. He said it in conversations with friends and relatives and in an interview with a local TV station shortly before his death.
Leick's lungs were damaged beyond recovery, his relatives said, and he chose to stop the oxygen support that had been keeping him alive.
Now, his relatives are recommending vaccinations in the hope that other families won't have to go through what they have experienced during the 13 weeks Leick spent in the hospital. Leick contracted COVID-19 in mid-May.
"Our plea and our message to people is there is a way — an easy, free, scientifically backed way — to make sure that nobody (else) has to live through this hell," said daughter Amber Leick, who now lives in St. Paul, Minnesota.
Mike Leick, who was a controller for Marathon Ventures, was in good health before he became ill. He didn't really like to go to the doctor and had never been hospitalized, said another of his daughters, Erin Leick of Omaha.
But during his second doctor's visit this spring, his physician told him he needed to go to a hospital. He drove himself to Creighton University Medical Center-Bergan Mercy, stopping to catch his breath on the walk from his car to the emergency room doors. He was admitted June 1.
On his third day in the hospital, Amber Leick said, her father mentioned that he regretted not getting vaccinated. He had been researching the vaccines, and his boss and a friend had been working to change his mind about them. He told his family he felt he would have gotten the shots eventually.
"He just wanted to make sure he had all the information and it didn't go against his core beliefs as a person," Amber Leick said.
All five of his children have been vaccinated.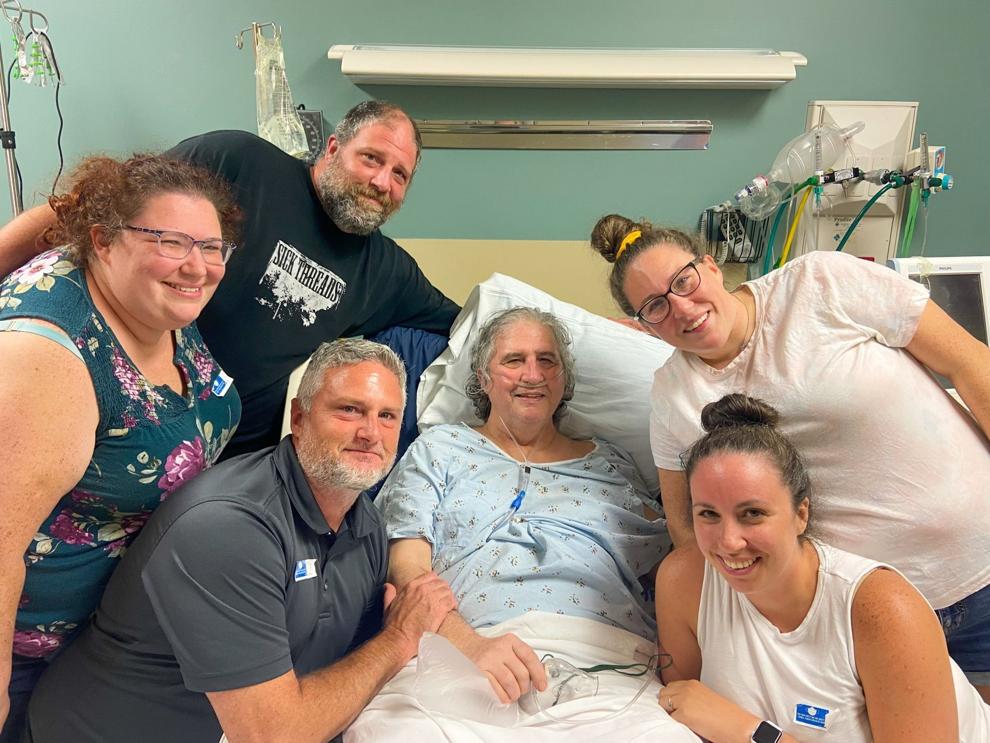 Amber said her father felt there was a lot of misinformation about the vaccines.
In an interview with KMTV-Channel 3, Mike Leick said, "The thing that we've done wrong in this country is politicize COVID. We need to get the politics out of it and let the health care professionals sort this out and figure out what the real science is behind all of this."
After being hospitalized, Leick's condition initially showed signs of improving, Erin Leick said. But then it deteriorated, and he was moved to the intensive care unit. Three times between then and Father's Day, she said, the family thought they would lose him. He declined to be put on a ventilator because he knew he probably wouldn't come off it.
He then he rallied enough so that he could remove his oxygen mask and sit on the side of the bed for photographs. His daughters call it their miracle.
"It was just sheer joy," Erin Leick said. "We didn't think we'd get another Father's Day."
Toward the end of June, Leick moved to long-term nursing care at Select Specialty Hospital, which is just north of Bergan Mercy. Despite some bumps, he made slow, steady progress. The family explored a lung transplant, but Leick's oxygen needs were so high, the odds were low that he would survive a transfer to a facility that could perform the operation, Erin Leick said. And the family wanted to give his lungs a chance to improve.
"That's what he wanted," she said. "And we thought we were going to get it. The indicators were there that it was improving. And suddenly that wasn't the case."
A CT scan showed worsened damage to his lungs. Amber Leick said her father picked the day he would stop treatment, leaving doctors enough time to make sure everything had been tried and give him time with loved ones before his death.
"Facing your own mortality, that was probably part of it, too," Erin Leick said. "If there wasn't a path forward, there has to be an end. He got to do it on his own terms."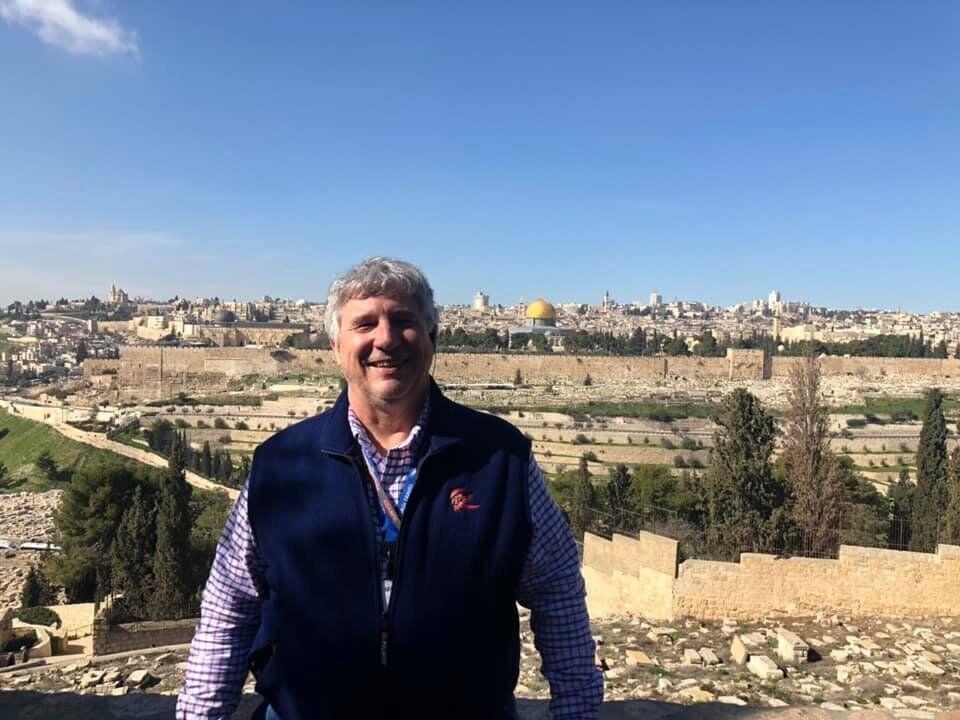 Amber Leick said her father had planned to retire next year. He had worked at a number of different companies over the years. He owned a sign company for a time and at one point owned Martin Pastry & Emminger Bakery, which closed in 2008.
"His dream was to get an RV and drive around the country," she said.
The sisters said the time they had with their father was a gift, one they know many don't get. But Amber Leick said it hasn't been easy.
"The pain and hurt and anger and every single emotion around it is just there constantly," she said. "It didn't have to be this way. This was preventable. And I legitimately, so sincerely, don't want anyone else to have to go through this. It's literally been hell. And it won't get easier for a long time."
Erin Leick said, "That's the thing not many think about is the effect it has on your loved ones. The 13 weeks we had with him was such a gift, but it was a really hard summer."
In addition to his two daughters, Leick is survived by daughter Kelsey Fields of Bellevue; sons Tony of Lincoln and Tom of Prescott, Arizona; five grandchildren; and dear friend Anita Petersen. 
"That's what he wanted," Amber Leick said of his wish that others get vaccinated. "You can do this for others. This is a clear act of love that can be done for others."
9 charts that show how Lincoln and Nebraska are coping with COVID-19
Lancaster county COVID-19 deaths
Lancaster county COVID-19 cases
Lincoln hospital bed occupancy
Nebraska ICU capacity, by county
Nebraska hospital capacity, by county
Nebraska COVID-19 vaccine distribution
COVID-19 vaccination rates: How Nebraska compares
Nebraska COVID-19 hospitalizations and ICU usage
Nebraska COVID-19 testing