Lori Helgeland-Renken spent the evening of Aug. 26, 1979, reading "Amityville Horror" in her Council Bluffs, Iowa, duplex, turning the pages well into the early morning hours, oblivious of the real-life horrors to come.
The 19-year-old woman had never heard the name Carey Dean Moore, had no clue the 22-year-old man had gone to the Greyhound bus station in Omaha with evil on his mind.
She couldn't know her father would be sitting in the only cab at the taxi stand there, that Moore would crawl in, direct the driver she loved to a downtown alley and shoot him.
Not until her phone rang.
Nearly 39 years later, the memory remains vivid: The Omaha police detective wouldn't tell her why he was calling, and asked her to meet him in a nearby high school parking lot because he was having trouble finding her apartment. She took her best friend with her and learned in the back of a police cruiser that her father, Maynard Helgeland, was dead.
She blames the state of Nebraska for causing her grief to bubble to the surface once more.
"It's like reliving it all over. Like it was brand-new," she said recently in a telephone interview from her home in Mount Vernon, South Dakota.
In 1980, Moore was sentenced to death for murdering Helgeland and — four days earlier — another cab driver, Reuel Van Ness Jr.
Moore is scheduled to die by lethal injection Aug. 14, the first person executed in Nebraska in 21 years. 
He's been on Nebraska's death row longer than anyone else and is among the longest-serving death row inmates in the country. He's said he no longer wants to fight the execution.
Helgeland's children are angry and tired and not at all sure it will happen.
For the first decade, Helgeland-Renken said, she thought the death penalty was the right sentence.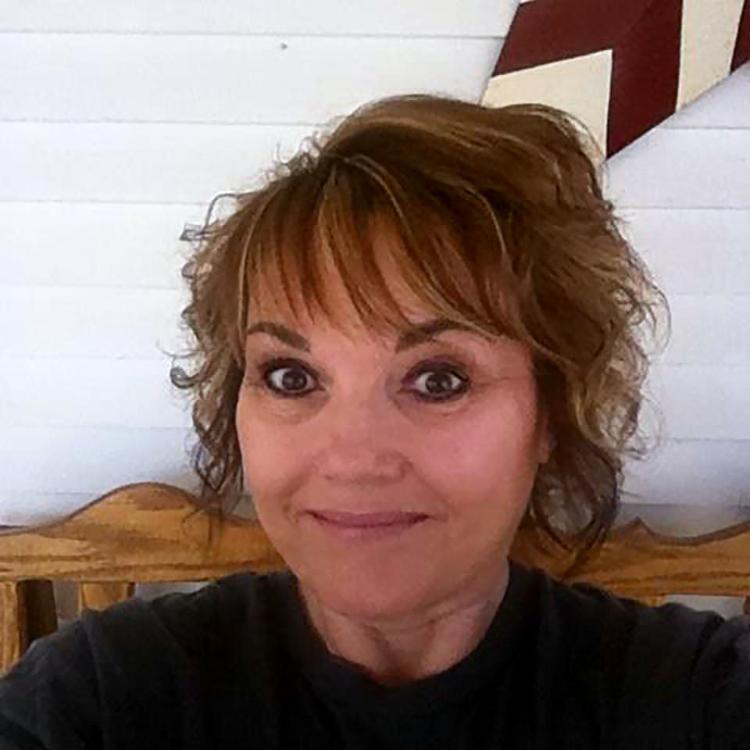 "It was like, he needs to pay for what he did. It was planned and deliberate and just horrible," she said. "But as time goes on ... after all this time, what's the point? I just think if he doesn't like being on death row I'd like to just leave him there."
Her younger brother, Steve Helgeland, who was 13 when their father was killed and now lives in Rapid City, South Dakota, said he just wants Moore off the front page of the paper. But the state's been dragging its feet for nearly 40 years, he said, and he's doubtful it will happen this time.
"After this long, it's as much farce as it is justice," he said.
And who's gotten lost in all the legal wrangling, say the family members, are the victims.
"I feel like my father and Mr. Van Ness have kind of been forgotten in this," Helgeland-Renken said.
Both men were fathers and Korean War veterans. They'd both worked construction in addition to driving cabs.
Van Ness, a native of Omaha, was married and had 10 children.
Tom Rinabarger, a stepson who lives in Omaha, works construction like his dad. That work, he said, makes him think of him daily. 
"Everything I do in life reminds me of my dad," said an emotional Rinabarger in a brief interview. Other family members couldn't be reached.
Maynard Helgeland was born during the Depression in a small town near Mitchell, South Dakota, to a single mom.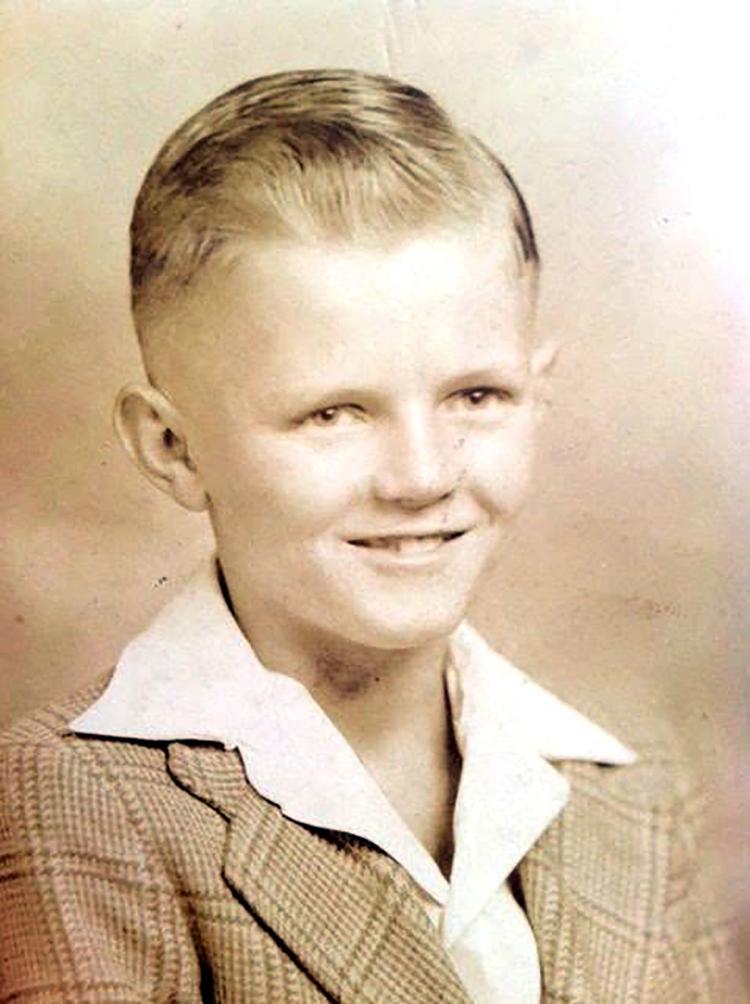 It wasn't easy to be an unmarried mother in those days, but her father welcomed his grandson.
"He said there's always room at the table for one more, so she brought him home," said Steve Helgeland.
As a teen in the late 1940s, Maynard Helgeland took up boxing and competed in numerous Golden Gloves tournaments.
He joined the Air Force during the Korean War, and later married and had three children — Kenny, Lori and Steve. Around 1970, the family moved to Council Bluffs, Iowa, so Helgeland could work construction at a friend's business.
His youngest son remembers his dad buying him bicycles and teaching him to shoot BB guns.
Their dad loved Billy Graham and animals and was a generous and accepting man, his children said.
"If he had two bucks and you needed two bucks, he'd give you two bucks," Helgeland-Renken said. "If (Moore) had just wanted money dad would have given him anything."
Once, in his boxing days, Helgeland went to an out-of-town tournament with other boxers, his youngest son said. The hotel wouldn't allow blacks to stay there, so one boxer had to stay at the YMCA. Helgeland stayed with him.
As the kid of a single mom in the '30s, Steve Helgeland said his dad could relate to being an outsider.
"He understood what it was like to be ostracized," he said.
He also battled depression and an alcoholism addiction that would cost him dearly. His marriage ended, and one winter night sometime later he fell asleep in a car and suffered such severe frostbite his feet and a portion of his legs had to be amputated.
But that incident was a catalyst, Helgeland-Renken said, and her father quit drinking.
"That's just what it took to turn his life around," she said. "Because he really did turn his life around."
Kenny, the oldest son, moved in with his dad and both drove cabs. The night Maynard Helgeland died, Kenny was supposed to be in that cab, but got an invitation from friends to go to the racetrack in Lincoln instead.
Helgeland-Renken was close to her dad, but lived in a duplex with two good friends and worked as a cashier at the nearby Sapp Brothers.
Steve Helgeland moved to Wisconsin with his mom and stepdad shortly before his dad died. He remembers clearly his mom and the school secretary pulling him out of class to tell him what had happened.
He never had the chance to fix things with his dad, he said.
"Mr. Moore stole that opportunity," he said. "My kids have never met their grandfather. Mr. Moore got another 40 years."
After their father's death, Kenny moved back to South Dakota, and his sister soon followed. Eventually, their mom, stepdad and younger brother moved there, too. Their mom died two years ago.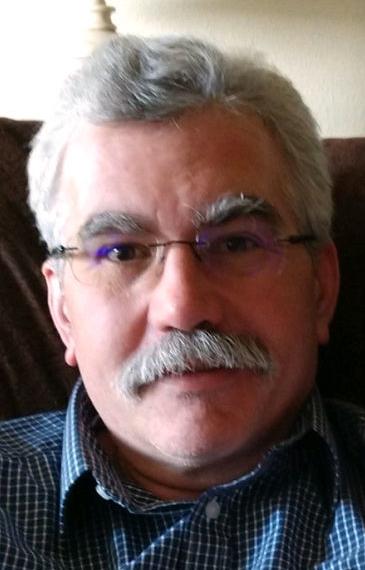 Steve Helgeland "banged around for a while" after high school, then got married and earned a degree in education. Today, he has three children, one grandson and is director of special education at a South Dakota school district.
Much of his anger has subsided over the years, he said, but he thinks the loss of his dad had something to do with his interest in education.
"Growing up without a father, I wanted to help young men in the same situation," he said.
His older brother and sister both live across the state in Mount Vernon, near where their dad grew up.
Kenny is self-employed and nearing retirement, his younger brother said.
Helgeland-Renken has been married 28 years, raised three children and now spends time with three grandchildren.
The drawn-out legal fights over Moore's sentence have caused so much heartache, she said, for their family and the Van Ness family. She knows Moore's family has suffered, too.
In 2007, when the state came within a week of executing Moore, her husband was going to be a witness. He doesn't want to now, but it bothers her no one from the state has reached out to family members. Other than a call from a Douglas County official telling them the date had been set, they've heard nothing, she said.
But both boys will be in Lincoln for the execution, to honor their dad. Steve said he has no desire to witness it, but Kenny said he plans do so.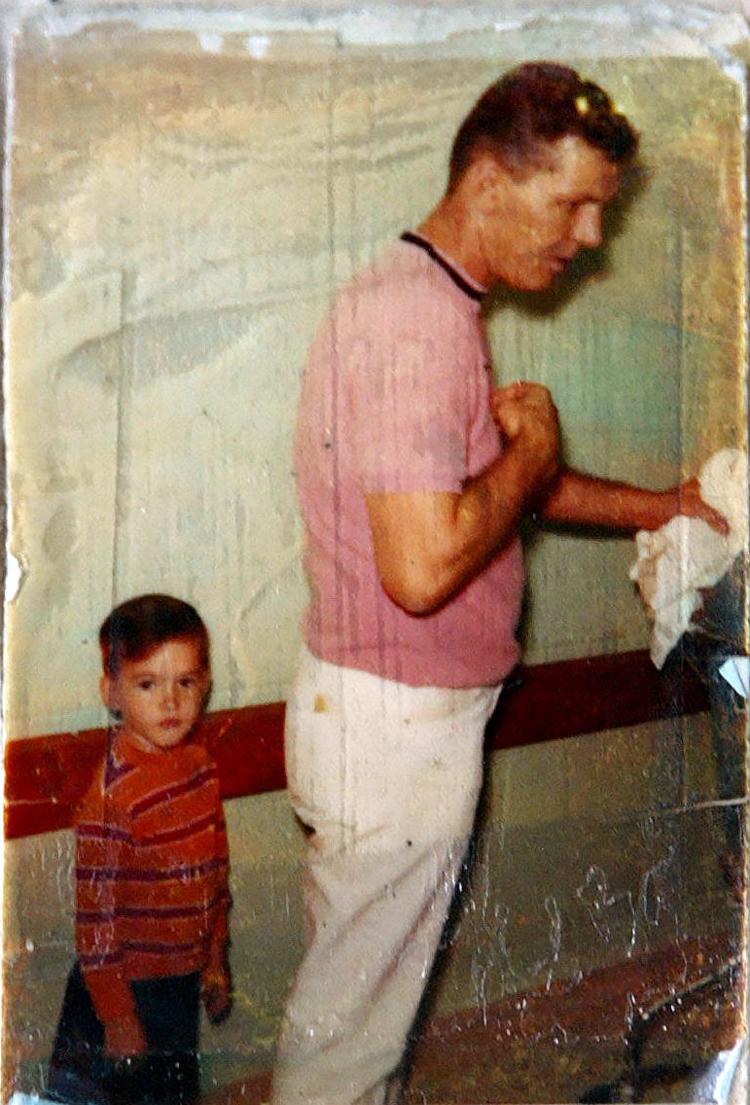 Helgeland-Renken isn't coming.
Instead, she'll be meeting her newest grandson.
When they found out her pregnant daughter was scheduled to be induced the same day as the execution, her daughter offered to change it.
Helgeland-Renken told her it wasn't necessary, that she'd chosen to look at it differently.
"What a blessing God is giving me," she said. "That's why I won't be in Lincoln with my brothers."