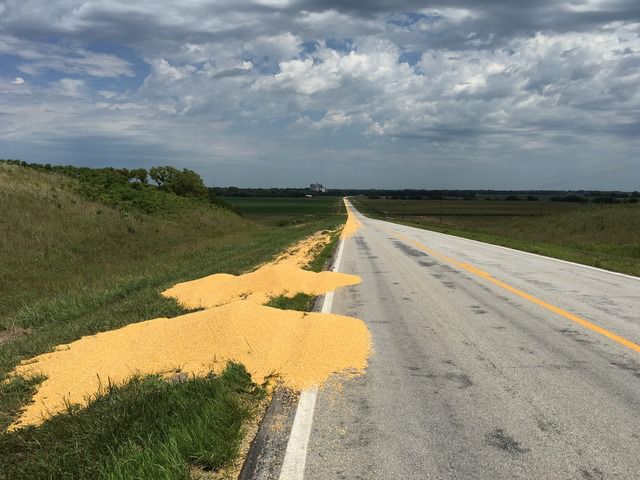 A Pennsylvania man accused of dumping almost 1,000 bushels of corn on a Gage County highway was arrested last week and has bonded out of jail.
Darren C. Walp, 36, is charged with felony criminal mischief and depositing materials on a roadway or ditch for the August incident.
According to the arrest warrant, he was driving a Peterbilt truck for B & T Livingston Trucking LLC hauling corn from the Farmers Cooperative in the Jefferson County village of Reynolds to Hanover, Kansas.
On Aug. 4, Walp got a text message from someone with the trucking company telling him to "Pack your stuff ASAP and you can leave...," the warrant said.
Less than 45 minutes later, dispatch was advised that a semi had dumped a load of corn in the westbound lane of traffic on Nebraska 8 about half a mile west of Odell.
Court documents say Walp stopped the trailer in the westbound lane, got out and opened both hopper doors, allowing corn to pour onto the highway, then took off with corn still spilling out of the truck for a quarter of a mile.