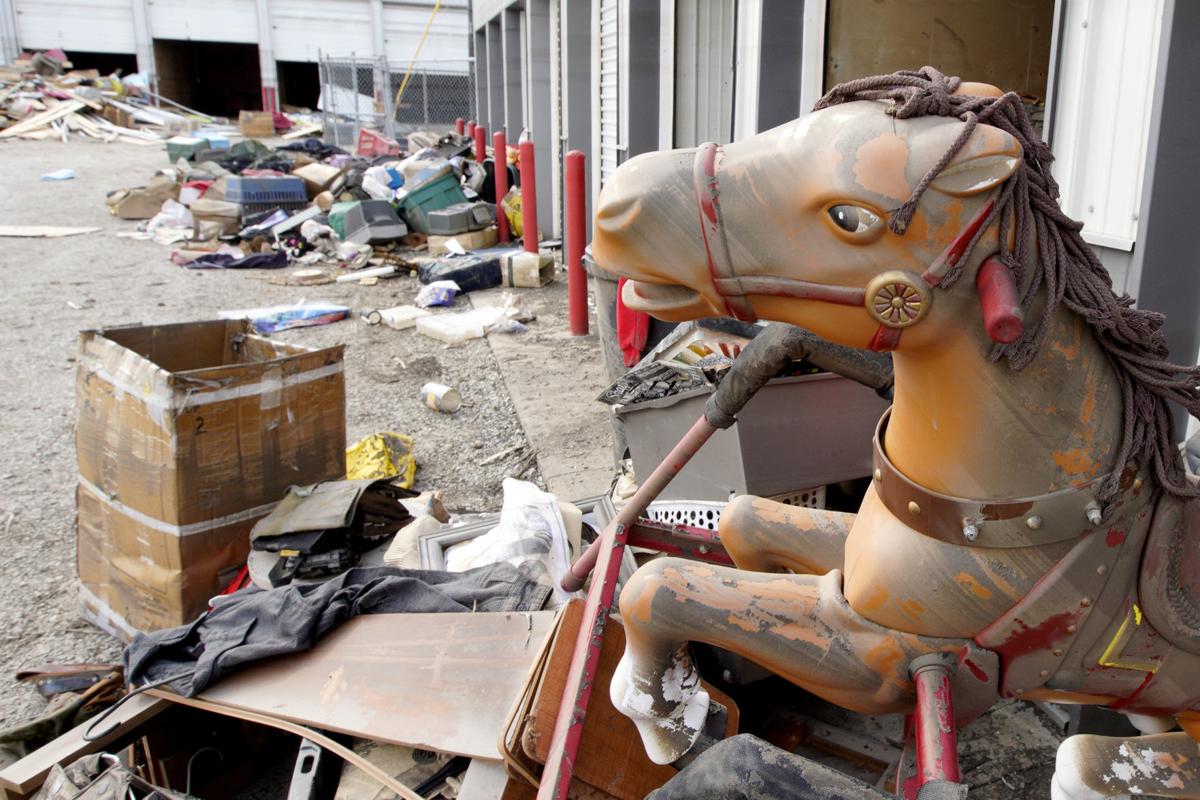 BELLEVUE — Many displaced residents who were renting homes in a suburban Omaha community along the Missouri River are seeking answers or help from their landlord after 195 houses took on floodwaters that nearly reached the ceiling.
The Bellevue residents who were forced to evacuate the Paradise Lakes rental homes have expressed frustration about the lack of cooperation from the property management company — leading several to contact Legal Aid of Nebraska about recouping unused rent and security deposits.
All of the community's homes were declared uninhabitable following the massive flooding that swept through the Midwest last month, causing billions of dollars in damage.
Natalie Littleton, 30, moved into a Paradise Lakes home with her fiance and three young children two weeks before the flooding began. She said Legal Aid advised her to send the property owner a certified letter seeking to terminate her lease and requesting her security deposit and unused rent.
Paradise Lakes management responded with a letter saying she wouldn't be eligible for refunds until she removed her possessions from the home, Littleton said.
You have free articles remaining.
"The floors are falling apart; there's mold growing everywhere," she said. "The city's condemned the whole area."
Scott Mertz, Legal Aid of Nebraska's managing attorney, confirmed the organization is working with the renters but declined to provide further details. The group provides free legal assistance to low-income residents affected by flooding.
According to the property website, the office is underwater and won't answer questions until damages are assessed.
Jim Ristow, Bellevue's city administrator, said the city has heard from several renters who have been instructed to clear their homes and owners told to demolish their properties.
"We recognize most of these people don't have that capacity or that financial means to do that," Ristow said.
City officials planned to meet with the Nebraska Emergency Management Agency to figure out how to control and ultimately demolish the homes in the flooded area, he said.