They discovered her Yukon near the river, a trail of blood outside, a handwritten note inside.
I'm sorry. This is the only way. I'll be with you and the kids always, although you can't see me, trust in your heart.
The Boyd County sheriff and his deputy followed the blood drops 100 feet to the Missouri River, where they found a pair of women's socks at the edge of the water.
But they didn't find Amy Heiser.
Sheriff Chuck Wrede had been waiting at the courthouse for her earlier that day, Sept. 26, when the 37-year-old Heiser was scheduled to report for sentencing. The mother of three was facing prison time that week for felonies in three counties -- drugs, weapons, sexual assault -- and when she didn't make it to her first court hearing, the search for Amy Heiser was on.
It would continue for more than 45 days.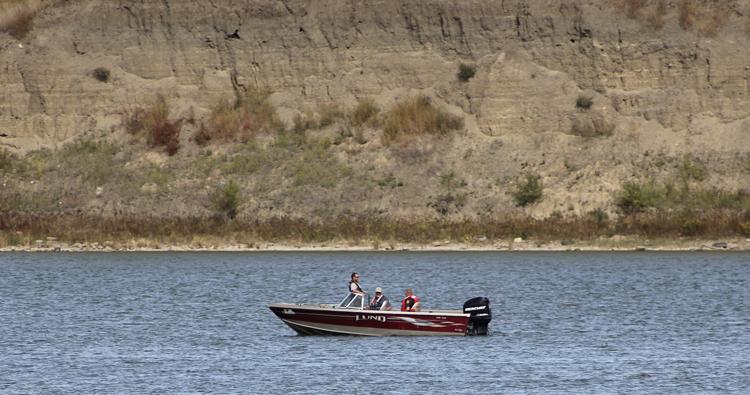 'Everybody helps what they can'
She was a small woman, and they had ground to cover.
The Sunshine Bottom boat landing in Boyd County reaches into the river across from South Dakota, between the Fort Randall Dam upstream and Gavins Point Dam downstream, near Yankton, South Dakota.
This is wild and remote country, 10 miles northeast of Lynch, the nearest town. Police radios often don't work in the bottomland, but officers are familiar with the terrain.
"When you live along the river, recovering bodies is a way of life," said Knox County Sheriff Don Henery, who had been expecting Heiser in his courthouse the day after she disappeared. "But it never gets any easier."
The hunt for Heiser started immediately. By that first afternoon, more than two dozen people were scouring the river bank.
The next day, more than 30.
And they kept coming for weeks, officers from several counties and multiple agencies and the state Game and Parks Commission and the Santee Sioux Tribal Police Department, looking for Heiser, or her body, alongside a team of loyal volunteers.
"That's the way the community is built," said Carl Weeder, who opened up his riverside cabin to give the search party a place to eat their meals, use the bathroom and access his internet. "Everybody helps what they can. There's no selfish attitude around here."
Neighbors and businesses donated use of their jet-skis and side-by-side utility vehicles. Airboat operators arrived from the Fremont area. Region 24 Emergency Management brought its communications trailer.
The U.S. Army Corps of Engineers even agreed to lower the Missouri's level -- releasing less water out of Fort Randall, more out of Gavins Point -- to better expose anything tangled in the trees.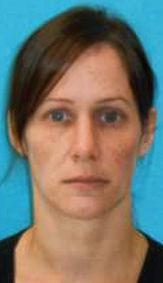 A dive team from Yankton searched the river. Cadaver dogs from Brookings County, South Dakota, searched its banks. The State Patrol and private pilots searched from above.
"It was kind of heart-wrenching," said pilot Mike Hoffman. "That things are so bad for this girl that she decides to go do this to herself, that she decides to go in the river."
Hoffman grew up in Spencer and was a defensive tackle for the Cornhuskers on two national champion teams. He returned to Boyd County a few years ago with his wife, Jacky, to take over the family windsock business.
As a boy, Hoffman had watched his father, Gary, get asked to try to find bodies in the Niobrara and Missouri, or cars that went off the road, or seniors who wandered away.
Now the sheriff's department asks Mike Hoffman for help, too. He didn't hesitate when it wanted him to try to find the missing woman.
"It was intriguing, to be honest with you. That's probably a little why I helped out."
Hoffman and his father fired up their planes -- a Cherokee 6 and a Piper Cub -- and logged about 10 hours flying the river, looking for shapes or colors that stood out.
Timing was important. The sunlight and cloud cover had to be right for them to see deep enough into the water. When Hoffman thought he spotted something, he'd use a police radio to direct the search party on the ground.
But it always turned out to be a phantom. A log, or a shadow.
Hoffman didn't know Heiser, but he did know her parents were often at the river, waiting for an answer to their most important question.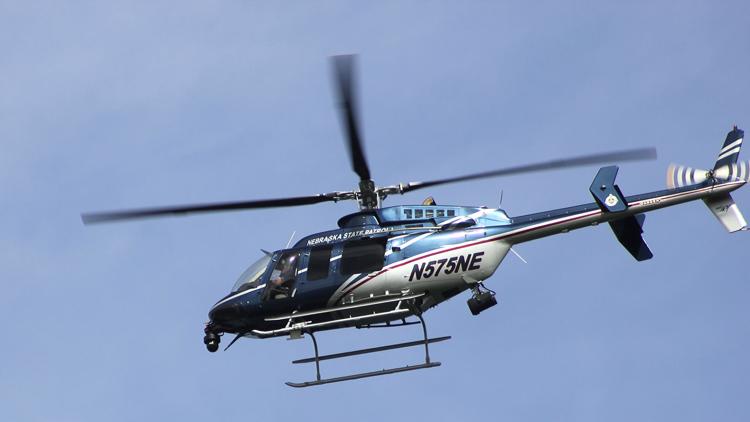 So he wasn't worried about the $100 an hour his family was spending to put a plane in the air.
"We're an interesting community. I think there are times when we might not always agree, but on something like this, everyone comes together."
Darold Wickersham was at a coffee shop when Sheriff Wrede called that first day. They were down at Sunshine Bottom, the sheriff said, and they had a communication problem.
Wickersham is on the 911 Board for Boyd and Holt counties. He was instrumental in getting the Region 24 trailer to the landing to give officers a way to talk to each other, he said.
But even after that, he walked the bank from sunup to sundown. The retired farmer knew the missing woman; she'd once worked with his wife at the phone company.
"And I knew her mom and dad," he said. "I wanted closure for them."
Once, Wickersham thought he saw a body in his binoculars. He directed a Game and Parks boat to the area but it turned out to be leaves snagged on a branch.
The search stretched on through October. A friend of Heiser's started an online fundraiser to pay for more boats and planes or, if necessary, arrangements. "Amy needs to be found and brought home to rest," she wrote. "She is a fun and a kind soul."
Heiser's family gathered at the landing -- parents, grandparents, brothers and sisters. Her disappearance was hard on them on more than one level.
"A small-town rumor mill runs pretty fast, and there were a lot of rumors that we were hiding her," said her oldest brother, Heath Wilson. "That kind of crap makes a person pretty mad when you think you just lost your sister."
The number of volunteers would rise and fall, but Boyd County officers kept returning to the river. At one point, Sheriff Wrede slipped off the bank, landed on a rock and tore off the top of his kneecap.
"It went clear to the meat," he said. "It took nearly two months to heal."
He hobbled around after that. But he kept looking. They'd tested the blood they found leading from the Yukon, and it was Amy Heiser's, Wrede said. The longtime lawman -- he started his career as an O'Neil police officer in 1978 -- needed her body to close the case.
In late October, the State Patrol met with Wrede and Knox County Sheriff Henery. "The troopers said she was dead, and we had a whole bunch of clues that pointed that way," Wrede said. "But both of us said, 'Hey, until a body comes up, she isn't dead.'"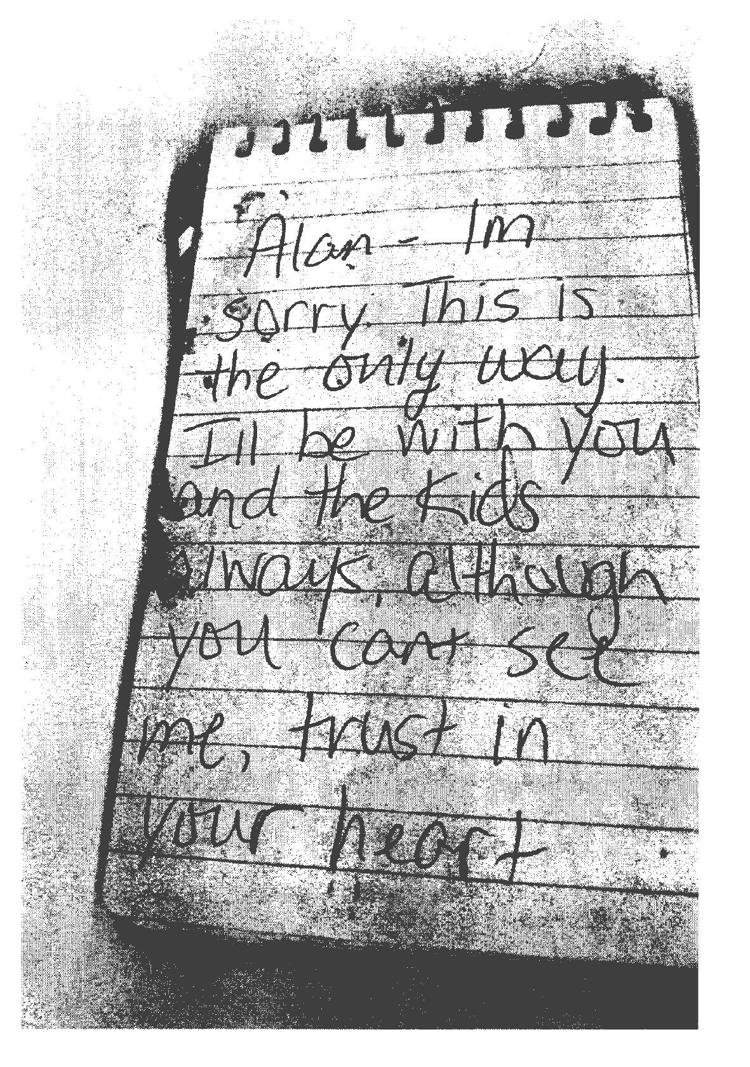 Behind the wall
Amy Heiser was found hiding two counties and more than 80 miles from Sunshine Bottom.
You have free articles remaining.
Keep reading for FREE!
Enjoy more articles by signing up or logging in. No credit card required.
But she wasn't found easily.
On Nov. 11, Wrede's office took an anonymous tip: Heiser was at Ron Olson's, outside of Coleridge.
The Cedar County sheriff and his chief deputy searched the farmhouse for 45 minutes. They found Amy Heiser's credit cards, and Amy Heiser's prescription pill bottles, and what they believed to be Amy Heiser's clothing, and a tote with Amy Heiser's belongings.
Olson told them Heiser had dropped off her stuff and that she wasn't there, according to court documents.
The Cedar County officers weren't buying it. Sheriff Larry Koranda pointed out he'd heard a phone during the search, and he'd read a text message from Olson telling Heiser to hide because the cops were coming.
Chief Deputy Chad Claussen asked Olson, who had been caught trying to sell methamphetamine in 2014, how many years he could face if convicted for a probation violation.
Fifty, the 47-year-old Olson told him.
Claussen asked Olson: What good would it do to your kids if you spent the next 50 years in prison?
After that, according to court documents, Olson told them Heiser was in the bathroom.
Already searched up there, Claussen said.
Behind the paneling, Olson told him.
"I pulled on the panel and it barely moved," the chief deputy wrote. "I pulled again and I was able to get it loose from the wall … There was a naked female located behind the access panel."
He drew his Taser, but also gave her a towel to cover herself.
A $50,000 search
Justice caught up with the woman behind the wall. In Boyd County, she received 20 months for sexual assault, and faces a new charge of felony failure to appear.
She received 36 months from Holt County for possession of a deadly weapon by a prohibited person, and 20 months to 40 months for possession of methamphetamine.
And a judge in Knox County gave her a year for possession of a deadly weapon by a fugitive.
Knox County Sheriff Henery had always considered the possibility she was still alive, he said. "I call 30-some years of experience a hunch. I told everybody from the beginning that she's not dead until I see a body. That was step one, to take care of the obvious."
On Nov. 28, Heiser was booked into the Nebraska Correctional Center for Women in York. She's scheduled for release in 2022.
Her lawyer, Rodney Smith, has appealed her convictions to the Nebraska Court of Appeals. He and Heiser decided not to comment on the search or her case, he said in an email.
Heiser and two brothers were born in Texas but moved to Nebraska when they were young, after their parents divorced, said her oldest brother, Heath Wilson.
Their mother remarried and raised their growing family in northeast Nebraska, in Niobrara and Page and Lynch, where Heiser went to high school. And became a victim of her own making, he said.
"Mom and Dad had five kids, and all of us turned out all right except for her."
He wants to be clear here: His sister never contacted her family while she was missing, he said. They believed her body was in the river. So they celebrated when they learned she was alive, but they were angry, too.
"My opinion, we were happy she wasn't dead, but we weren't happy being lied to, thinking she did that to her kids -- they all thought she was dead -- and to her husband, her parents; we all thought she was dead."
Sheriff Wrede still has questions. If Heiser did park her Yukon at Sunshine Bottom that day in late September, how did she get to Cedar County? Olson was charged with two felonies, but did anyone else help her? Who else knew she was hiding?
He's investigating, he said, though he wouldn't say if more charges are coming.
The longtime lawman had never seen anything like this. Nothing like a suspect's suspected suicide on court day. Nothing like his community's effort to find one of their own.
He's added up the rough cost of the search: $48,000 for the 2,400 hours authorities and volunteers logged looking for Heiser; $1,600 in aircraft fuel; $1,300 to keep the boats and other vehicles running; and at least in $300 in food.
Will his county get any of it back?
He laughed. "We aren't thinking we are."
He laughed again when asked if the search party felt duped by Heiser.
"They aren't very happy about it."
But they're not necessarily angry, either.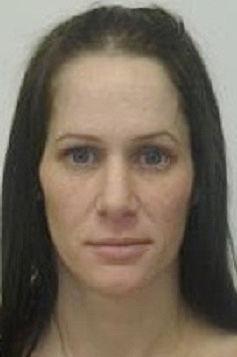 'You've got to search like it's real'
The community that pulled together to find Heiser hadn't questioned their work, even if some had doubted the tale told on the riverbank -- with the note, the blood, the socks -- in September.
"A lot of people who knew her said, 'She's not in the river; she's smarter than that,'" said Mike Hoffman, the pilot.
Weeder, who yielded his cabin to the search party, went down to the river to see for himself but couldn't tell whether she truly disappeared.
He realized that didn't matter. "What do you do? You've got to search like it's real."
Which is why volunteers like Wickersham spent their time working the water, even if they were trying to see something that was never there. He felt like he was part of something bigger, he said, something good.
"So many people were willing to spend their time," he said. "It was wonderful."
And it was even better, in the end, that they hadn't found Heiser near Sunshine Bottom. It meant she was alive.
"Nobody wants to see someone commit suicide, no matter how much they screwed their lives up," said Sheriff Henery.
Hoffman, who spent hours searching from the sky, will admit he was hoping he wouldn't find anything. He was pulling for her.
"It sounds weird, but you're searching for a dead body, and it turns out she got another chance," he said. "I was happy, to be honest with you."