The Boyd County sheriff thought he had a feel for the debris field a few miles downstream from the failed Spencer Dam on the Niobrara River.
Chuck Wrede and other officials had walked onto the ice chunks Sunday in their search for 71-year-old Kenny Angel, who disappeared March 14 when his home and the bar he owned with his brother and sister were swept away.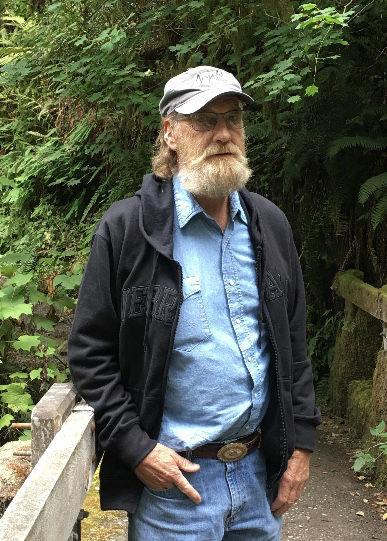 They found a piece of the bar's roof and animal mounts that had been inside. They found parts of campers and coolers and countertops.
They felt the piled-up pieces of ice shift beneath their feet, and the cold.
"If you walk alongside that ice field and stand next to it, it's like you opened up a deep freeze," he said.
They also realized the risks of the ice field's caverns and crevasses — creating hidden voids beneath — so they climbed down.
But it wasn't until the next day, when Wrede was aboard a State Patrol helicopter, that he realized the scale — and danger — of the debris field.
"I got to see what we had been looking at, and we were crazy to be on it, to be honest with you," he said. "You can see the trails where the water has cut through it. It looks like it's quite unstable."
And it could remain that way for weeks. O'Neill Fire Chief Terry Miles was also on the ice field Sunday, and he predicted it could be at least a month before they could safely start looking.
"The ice down there is still 15 to 20 feet high and 10 acres deep," he said. "It's impossible to search. You can't search it."
But a man is missing, and officials are trying to balance a family's desperation to find their brother and the need to keep the Niobrara from claiming more lives.
You have free articles remaining.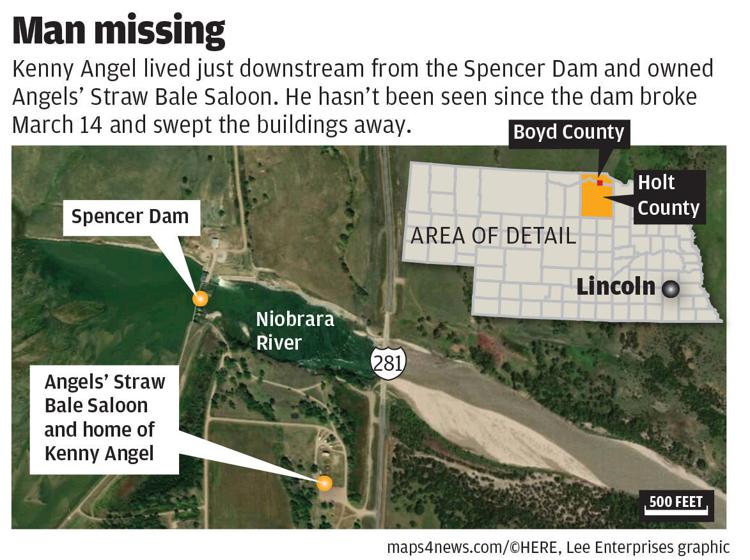 The Angel family has been vocal, and effective, in summoning help. They've reached out to the governor's office, Rep. Adrian Smith and their state senator, Tim Gragert. "They have all been very receptive to our needs and in accommodating our requests," said Scott Angel, Ken Angel's brother.
Since then, the National Guard helicopter has flown the river twice, and the State Patrol helicopter flew earlier this week. Aid is also coming from the private sector. Two private choppers have helped, a third was scheduled to arrive Friday, and drone pilots are expected this weekend.
The family is humbled by offers to help pay for the costs of the search, Scott Angel said, including fuel, motel rooms and food for helicopter and drone pilots, some of whom are donating their time and equipment.
They're also grateful for the people who want to help find their brother. But officials are wary of large-scale ground searches by volunteers. This isn't anything like walking through cornfields or pastures.
"We don't want 400 people up there tromping around because we're going to end up searching for other people," Wrede said.
They are planning a smaller effort on the ice this weekend with trained searchers — deputies, firefighters and cadaver dogs. They'll also search by water with local fan boats, and by air with more helicopters and drones.
Wrede knows those close to Kenny Angel are eager to find him. "I can understand the family," he said. "If I could go pick Kenny out of the ice today, I'd do it. We've done everything humanly possible and we still haven't found him."
And given the size and complexity of the ice and debris field, he's not optimistic this weekend's search will be successful.
Angel has been missing for three weeks, and they still haven't seen any signs of his house or his vehicles.
"We haven't found any of that stuff you should find," Wrede said. "It's going to take some time. It's going to take some time for the ice to go away, and then we'll find him."