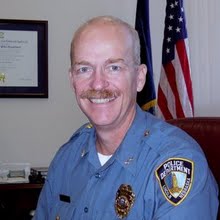 The number of crimes reported to law enforcement dropped 4 percent statewide and 2 percent in Lincoln in 2009 compared with 2008, the Nebraska Crime Commission said Thursday in its annual Crime in Nebraska report.
And Lincoln Police Chief Tom Casady said the trend is looking similar this year, at least locally.
"The reality is that I think it's become pretty common knowledge here in Lincoln that it's tough to get away with crimes," Casady said.
Two types of offenses tracked by the commission increased statewide in 2009: forcible rape, up 3 percent, from 558 reports to 575; and arson, up 25 percent, from 120 reports to 150. Rape reports also increased in Lincoln.
All other categories -- murder/manslaughter, robbery, aggravated assault, burglary, larceny/theft and motor vehicle theft -- decreased statewide, and all but murder/manslaughter decreased in Lincoln.
Overall, violent crimes dropped 10 percent statewide, from 5,440 in 2008 to 4,890 last year.
Arrests were down as well, by about 4 percent statewide. In Lincoln, felony arrests were down by 6 percent and misdemeanor arrests by nearly 10 percent.
Crime commission director Michael Behm didn't speculate about the decrease in his release Thursday.
Casady said he would like to attribute the Lincoln decrease entirely to his officers, but he thinks technology has played a role as well.
For one, he said, security systems and video cameras make burglars and robbers think twice.
Also, the popularity of cell phones has made crime easier to report and harder to get away with, Casady said.
Before, he said, people had to drive home and report an incident that happened 20 minutes ago.
"Now," he said, "it's: 'Right now -- I'm watching them.'"