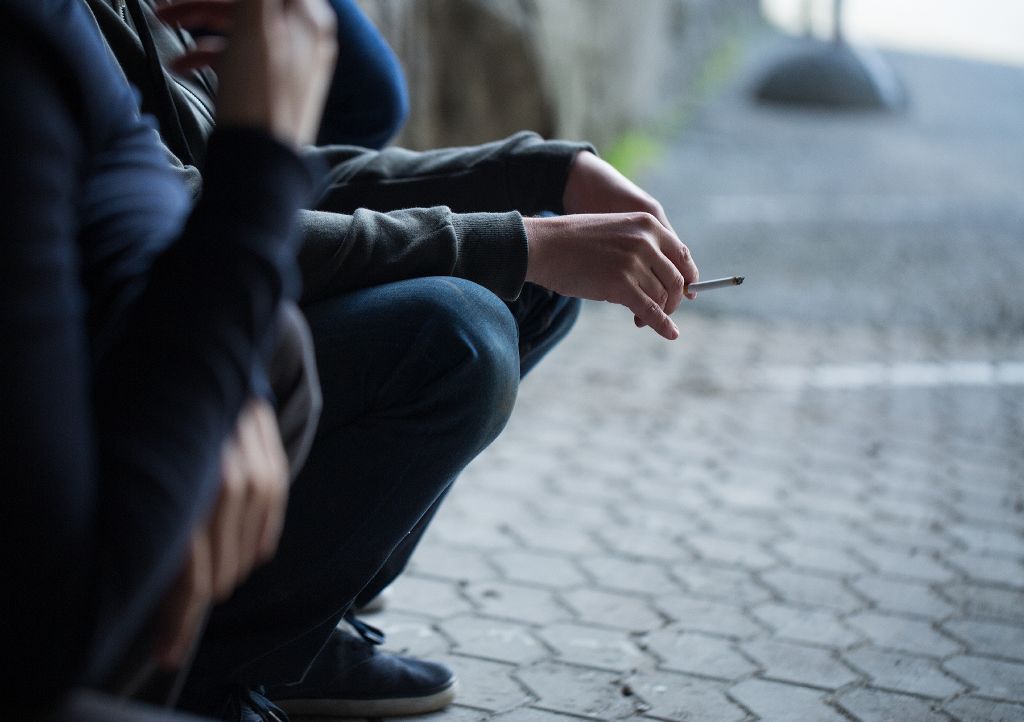 The city of Lincoln will ban smoking or vaping on either end of Centennial Mall at the request of the University of Nebraska-Lincoln, which will be instituting a campus-wide smoking ban in January.
But the city ban cannot cover the area east of the State Office Building, owned by the state, where many employees take smoke breaks. 
So the Lincoln Parks and Recreation Advisory Board will be asking the state to ban smoking on that state-owned property. 
The parks advisory board recommended a smoking and vaping ban last week on the north and south ends of  Centennial Mall — between K and M and P and R streets.
At the same time the board asked the parks administration to send a letter to the state requesting it consider banning smoking east of the State Office Building, so the entire area could be smoke free, said Lynn Johnson, director of the Parks and Recreation Department.
The parks board got feedback from citizens suggesting the State Office Building area should also be smoke-free, Johnson said. 
UNL has asked the city to ban smoking on the mall area near the campus when the campus goes smoke-free in January. The Parks and Recreation staff decided the ban would be appropriate on the south end of Centennial Mall because children from St. Mary's Catholic School often use the mall. 
Public comments sent to the board on the smoking ban proposal split in about the same ratio as nonsmokers to smokers. About 80 percent of the emails and letters supported the ban and about 20 percent opposed it, said  Johnson.
The city made some city park areas tobacco free in 2012, including areas used by children and used for public gatherings.
The smoking and vaping ban in parks is a guideline, not a city ordinance, so people cannot be ticketed for violating it.
Be the first to know
Get local news delivered to your inbox!