The pioneer family moving to the shadow of Chimney Rock was conceived 50 years ago, on a wind-whipped February day in the Sandhills.
And was imagined earlier this year in sketch, steel, foam and clay at an artist's studio in Elkhorn.
And will come to life, cast in bronze, at a Colorado foundry.
And was made possible by a six-figure donation by Rhonda Seacrest of Lincoln, a lifelong Nebraskan and donor to the arts.
"It's hard to get me excited about things," she said this week. "But I'm really excited about this."
Seacrest is funding "We Stayed," a series of life-sized bronze sculptures depicting Nebraska's earliest non-native settlers, the pioneers who hopped off the Oregon Trail to plant their roots in the country's wide-open midsection.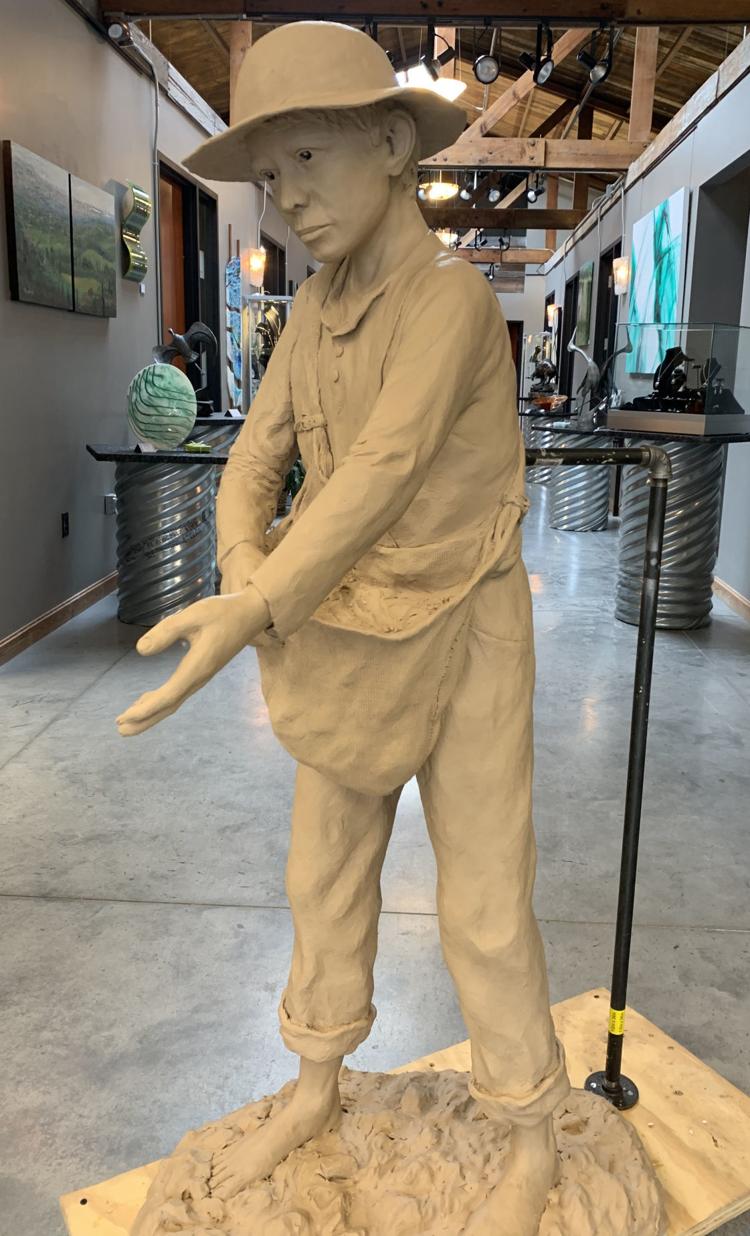 The outdoor installation will complement the $1.7 million renovation to Chimney Rock's visitor center after it opens in May 2020.
"This will add to the story," said Tony Dworak, director of development for the Nebraska State Historical Society Foundation, which is raising money for the state-owned and nationally designated historical site. "You'll be walking in the midst of a pioneer family."
Seacrest can trace the idea to the late 1960s or early 1970s, when she drove her mother and friends to a funeral in Merna. Standing at the cemetery that winter day, she stared at the windswept plains and thought: "Why did anybody ever stay here?"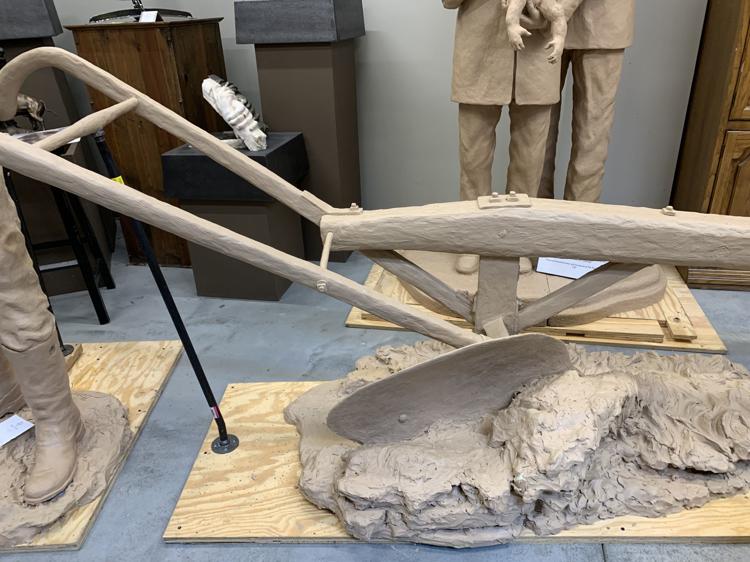 Then she tried to imagine what they went through, the elements they'd battled, the challenges they overcame, the land they tamed. And since then, she's been fascinated —  and humbled — by those who chose to live here, instead of following the wagon ruts to Utah and California and Oregon.
So when Dworak approached her about helping with a sculpture for Chimney Rock — one of the most famous landmarks on the journey west — Seacrest knew what she wanted. And what she didn't.
"I said, 'I think it's fine, all those people who went through. But I'm not interested in them at all, I'm interested in those who stayed.'"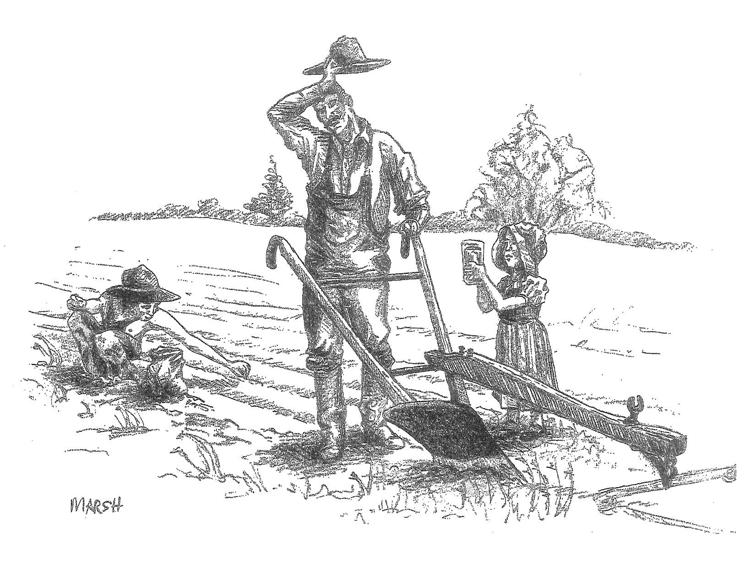 Dworak introduced her to Dave Biehl, a Lexington native who spent decades as a veterinarian in Hastings before pursuing his art. His pieces are now displayed across the state, including the Stuhr Museum of the Prairie Pioneer in Grand Island, the Archway at Kearney, the Hastings Museum and the Henry Doorly Zoo in Omaha.
"He's a very rising star in the sculpture community," Dworak said. "His name is getting bigger and bigger."
And Biehl, who called himself a history buff, seemed to share Seacrest's vision. They spoke, he returned later with some sketches, and she said yes.
You have free articles remaining.
"We have this passion for the people who stayed in Nebraska," Seacrest said. "They are the ones who made us who we are today."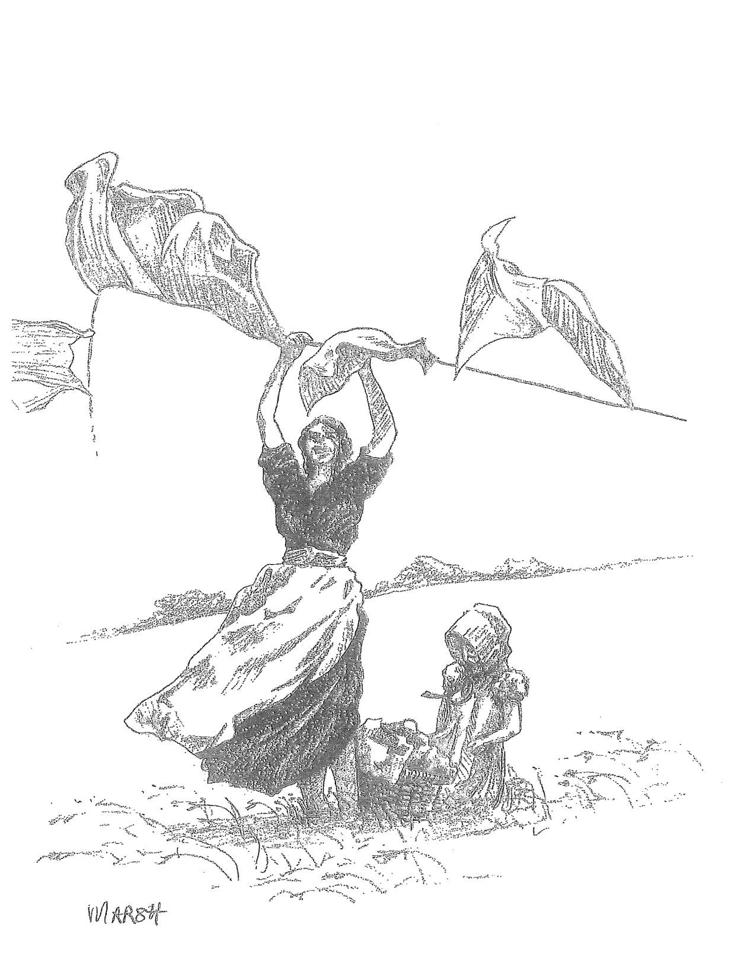 Biehl chose to sculpt a pioneer family — a couple and their three children — trying to build their lives on the plains.
The father is battling the plow and the heat, a daughter bringing him a drink of water, the son behind him tossing seeds. The mother and other daughter are hanging up the wash.
They're all struggling, he said, because life wasn't easy. But they're all working together, because that's what it took.
"I wanted to do something that represents how windy it is out there, how hot it was, how tough it was to homestead," he said from his studio in Elkhorn, about halfway through the 600-hour job. "But the whole family worked to make this thing work."
It's a big piece — a plow and five life-sized humans. The father alone will stand 6-foot-3 and weigh about 900 pounds.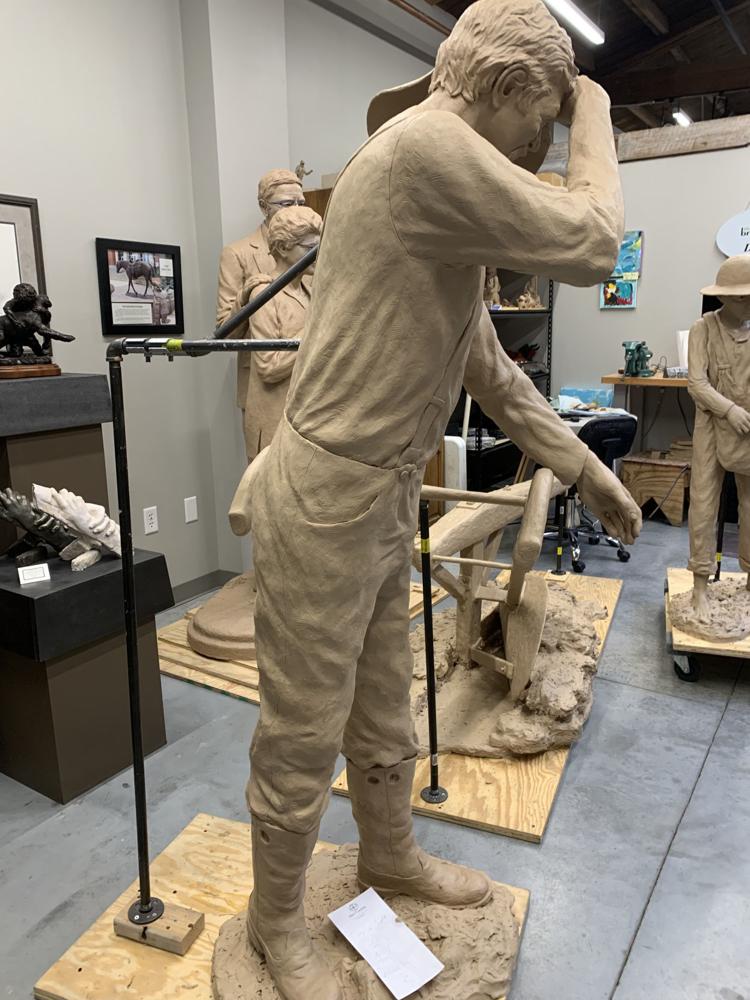 Biehl fashions the frames with steel tubes, fills them with styrofoam and covers it all with hand-shaped clay, sometimes a quarter-inch thick, sometimes 2 inches.
When he's done with a piece, it goes to a Colorado foundry, where a mold is made and the sculpture is cast in bronze.
"We Stayed" will be installed sometime next summer, close to Chimney Rock but not in its way, because the sandstone spire is still the landmark's focal point, Dworak said.
And Seacrest plans to travel to the Panhandle to meet the pioneers.
"I'm going to be out there dancing."
The fundraiser to improve and enlarge the Ethel and Christopher J. Abbott Visitor Center at Chimney Rock is about $75,000 from its goal. The project will update displays, build a new entrance that would double as a storm shelter, add indoor and outdoor classrooms and expand the gift shop.
Chimney Rock photos