ASHLAND — They designed these camera systems to survive on their own for years, because the creators of the Platte Basin Timelapse project decided to take a long view.
They'd staked out 60 spots in the river's 90,000-square-mile watershed — from its origins in the rocky reaches of Colorado and Wyoming to its mouth at the Missouri River — and, in 2011, they started taking pictures.
This wouldn't be a short-term time-lapse project, capturing craning sunflowers, billowing clouds or the darkening of a day.
Instead, Michael Forsberg and Mike Farrell wanted to depict and document the river's long-term rhythms, its natural and manmade influences, its change over time.
They installed cameras along the river itself and on its dependents — atop a center-pivot system near Phillips; next to a suburban Denver golf course; along Kingsley Dam at Lake McConaughy.
"This watershed is a fascinating stage; it's a tremendous outdoor laboratory," Forsberg said. "We're trying to tell stories and we're trying to create a historical archive. And we're hoping these aren't just a bunch of pretty pictures, but they're visual data."
Something like that takes years of hourly photographs. Decades. And sturdy equipment.
So in his workshop just beyond the southeast edge of Lincoln, camera builder Jeff Dale starts by retrofitting hard-plastic cases built by a California company to house electronic equipment.
They're UV-stabilized to withstand the sun, sealed by gaskets to keep them waterproof.
He installs a Nikon digital camera and connects a solar panel to keep its batteries juiced. If the camera is headed to an area with cell service, he adds a Verizon modem so the camera can transmit photos to Lincoln, and so its masters can make adjustments, speeding up the interval of the time-lapse images if a storm is rolling in, for example, or changing the F-stop.
Then he locks the box with a padlock and mounts it on a tripod made with treated, 12-foot, 4-inch-by-6-inch legs, sunk in concrete footings.
The $3,500 assemblies are built to withstand most threats, though they're not bullet-proof. So far, they haven't needed to be.
"That was my biggest worry when they started putting these things out," Dale said. "I thought, 'This is a target.' But we've had none hit by a bullet."
They did lose one when someone carried it away from its perch near Odessa, west of Kearney. They lost a couple more to erosion after the Central Platte River shifted its channel, leaning deeper into its banks. One suffered a hammer attack in Colorado.
But for the past eight years, the project's cameras have largely been dependable, loyal, taking more than 2 million photos to tell the story of where our water comes from.
And Mariah Lundgren, producer and project manager of Platte Basin Timelapse, has viewed about half of them. A million pictures, maybe.
"It was my job, for a very long time, to look at those images," she said.
She saw lightning and wildlife. Sandhill cranes and spiders that like to weave their webs in front of the lenses. The dirt of droughts and the force of floods. Fourth of July celebrations.
She became used to watching the river's gradual change, the rise and fall of the water through the seasons, the slow receding of snow.
But on March 14, the Lower Platte was anything but gradual. And four of their cameras kept working until they couldn't, their signals abruptly going dark.
"We've captured a lot of stuff over the years," she said. "But nothing like this."
Midway between Lincoln and Omaha, Camp Ashland covers both sides of the Platte north of U.S. 6.
The developed west side is home to the Nebraska Army National Guard's camp offices and classrooms and barracks.
The east side is seemingly untamed, a tangle of woods and weeds and backwater chutes soldiers use to practice navigation skills.
But the area is monitored and, to some degree, manicured. Guard employees thin the trees and study the geographical and biological changes along a pair of backwater chutes — ghosts of earlier river channels — that were recently cleared and dredged.
"They had silted in and became more of a wooded area that got overtaken by cottonwoods, with no water connection to the river," said Larry Vrtiska, the Army Guard's environmental program manager.
Now that the chutes were reconnected to the Platte, the U.S. Geological Survey was studying water quality, UNL students were studying the fish population — and three Platte Basin Timelapse cameras were putting it all in context.
When the backwater rose and ran high — fueled by storm runoff or spring flows — fish diversity suffered. They found mostly rough fish, common and Asian carp.
When the level lowered, they'd find more native species, shovelnose sturgeon and channel cats and minnows and chubs.
The time-lapse cameras gave them real-time images to match the data they were gathering, Vrtiska said.
"Having the cameras there really painted the picture of what happened there, and we were able to collect different data to document the effect."
A Camp Ashland camera painted one picture March 13, of a backwater chute filling, but not yet flooding, with Platte River overflow. The camera remained well above the water on its extra-tall 17-foot legs.
It painted a far different picture the next day, of a sheet of compressed ice stretching from treeline to treeline and rising so high it nearly looked the camera in the eye.
And then the signal went dead.
Remember: The project's founders, Farrell and Forsberg, had set out to build a long-term record, documenting change over years, not days.
"You can show something in a way you would not otherwise be able to perceive with the naked eye," Forsberg said. "That really appealed to me, to be able to show change over time on a landscape."
But Camp Ashland's landscape had changed overnight.
"It just happened that fast," said Lundgren, the project's producer. "That was change we've never seen before."
And it was all a little sad, she said, watching the final moments of the cameras before the river washed them away.
The mid-March flooding took two of the three Platte Basin Timelapse cameras from Camp Ashland, severing the 4-by-6 posts and carrying the Nikons downstream.
It battered and disabled a camera mounted on the Lied Bridge near South Bend. And it swept away the easternmost camera from Schilling Wildlife Management Area, where the Platte ends its 900-mile run at the Missouri.
"We'll want to put that camera back in place there, because it's the end of the story," Forsberg said. "Or it's the beginning of the next."
Camp Ashland wants its cameras back, too. Earlier this month, Vrtiska and Pat Lantis, the guard's natural resources manager, gave the Platte Basin Timelapse staff a tour of an altered landscape.
They needed ATVs to get close. Farrell and Forsberg and Dale, who built the camera systems, made a cursory search for their missing equipment, but all they found were the concrete footings.
Around them, the woods had been littered with flood remnants — a boat trailer, tires, plastic playground equipment, gas cans, coolers, shoes, an aluminum canoe.
And the backwater chutes that had filled with Platte water to feed the fish and wildlife were now separated from the river by a sandbar so high and so wide it would require a massive man-made effort, or another record-setting flood, to ever connect them again.
That didn't deter Vrtiska. He's paying the project to replace the missing cameras. And he's requesting two additional cameras to chronicle other parts of the property.
The Platte is telling a dynamic tale, changing but never-ending, and he wants the cameras to keep recording it.
This sandbar now choking the backwater chutes will keep the fish away. But it could also draw more beach-nesting birds.
"Change is good and bad," Vrtiska said. "We just want to continue the story."
Photos: Camp Ashland
Camp Ashland/Wednesday, March 13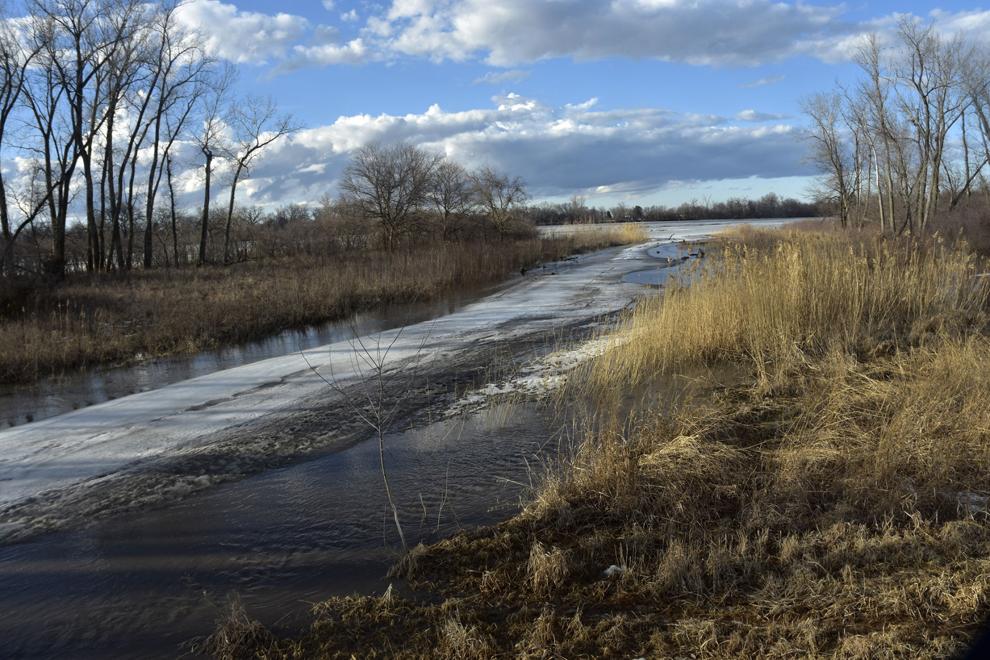 2019 Mahoney flooding
Camp Ashland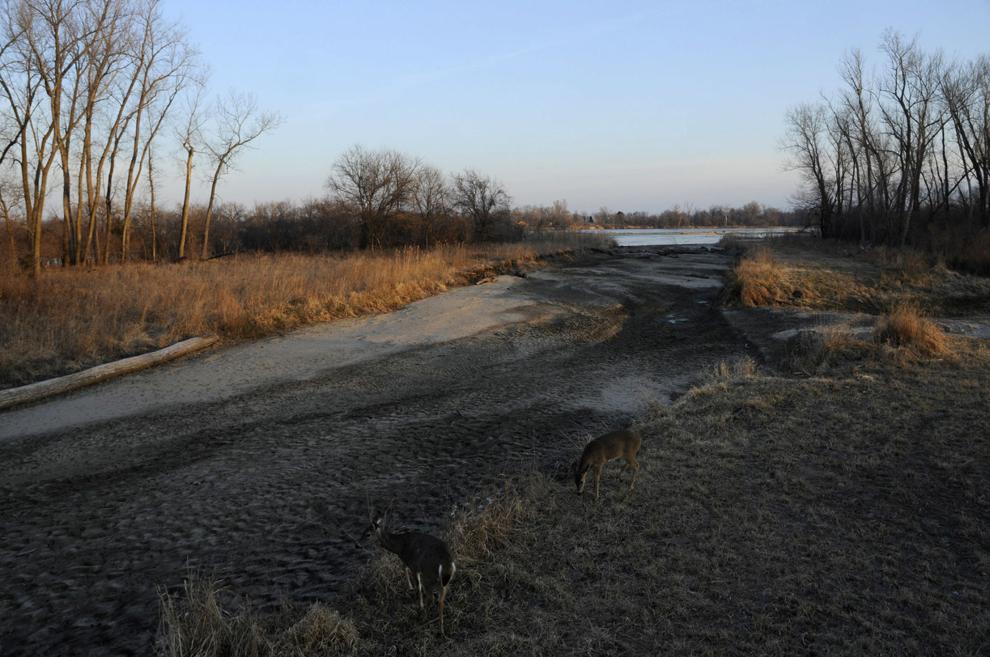 Camp Ashland/Thursday, March 14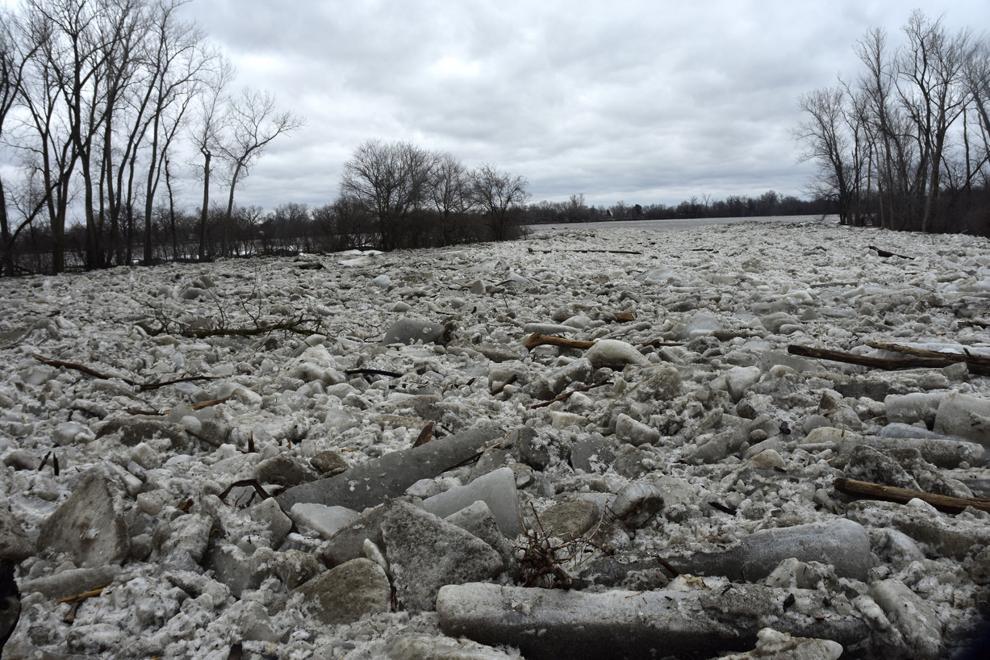 Camp Ashland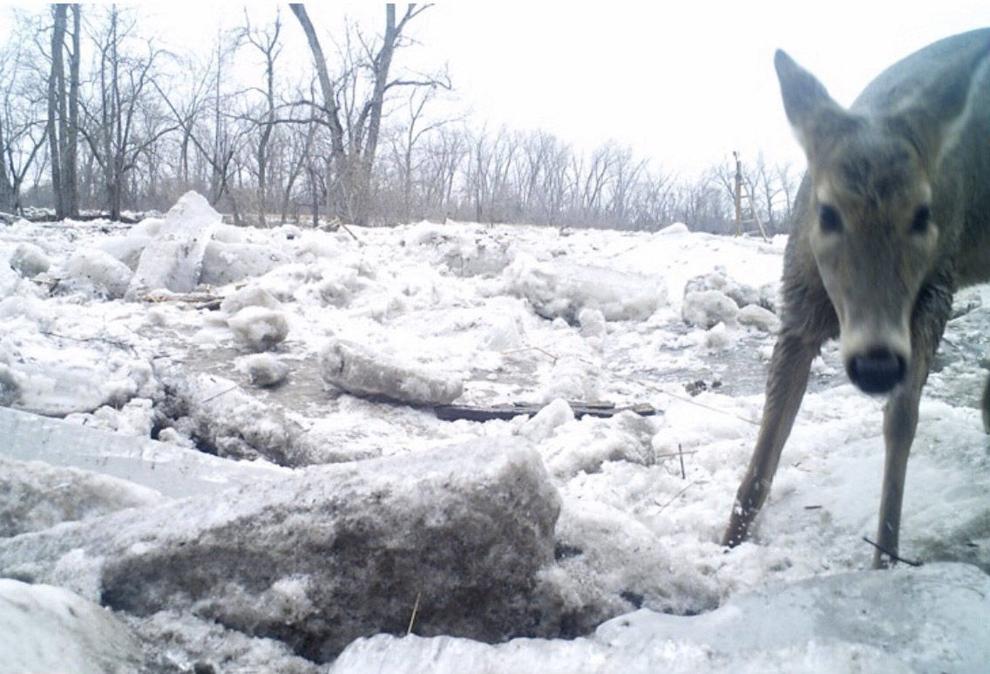 Upper Elkhorn
Platte timelapse, 5.2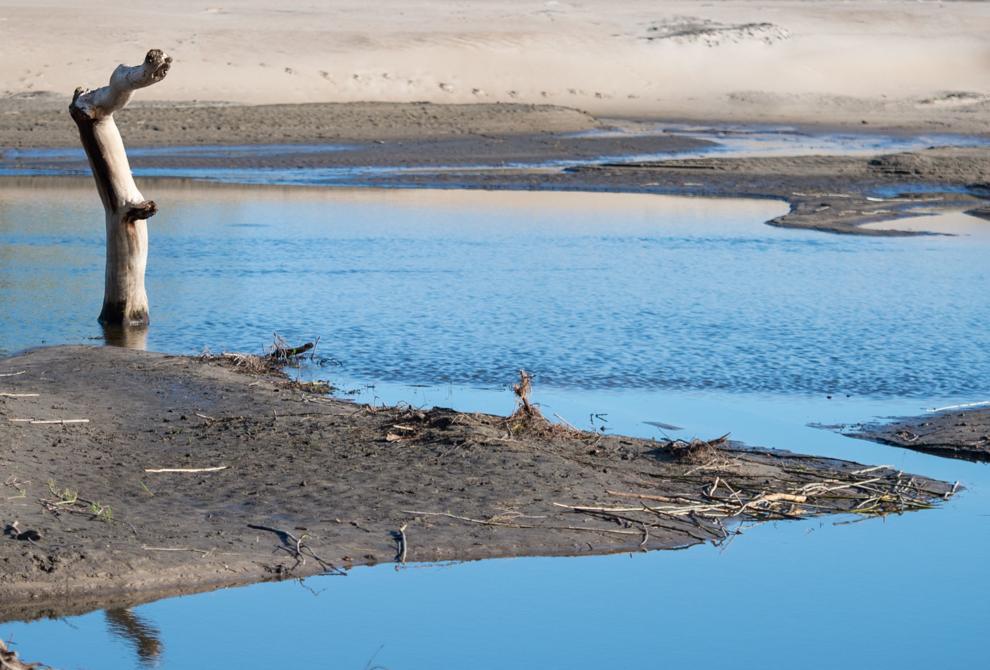 Platte timelapse, 5.2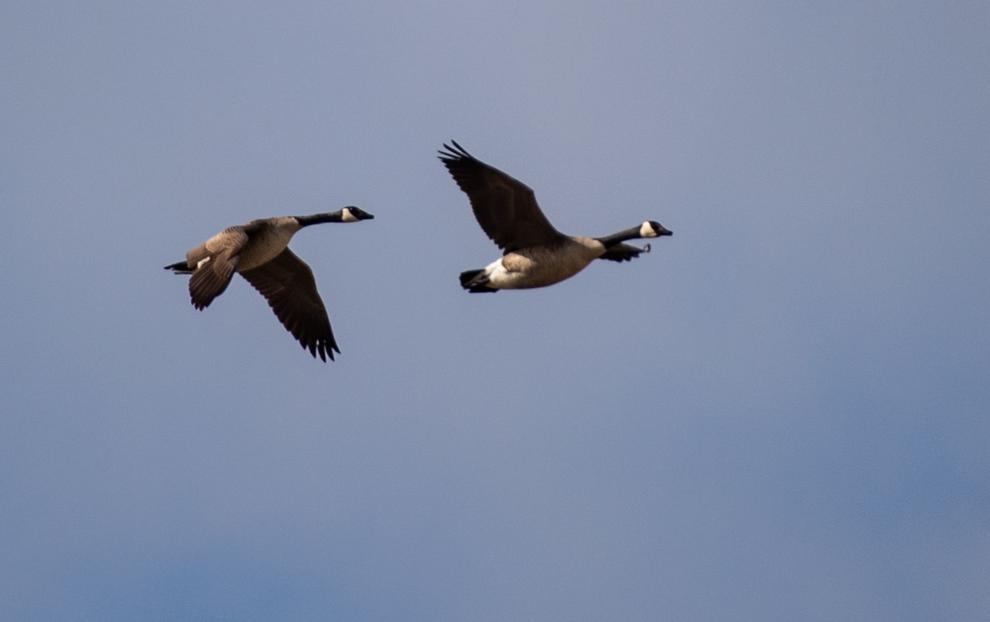 Platte timelapse, 5.2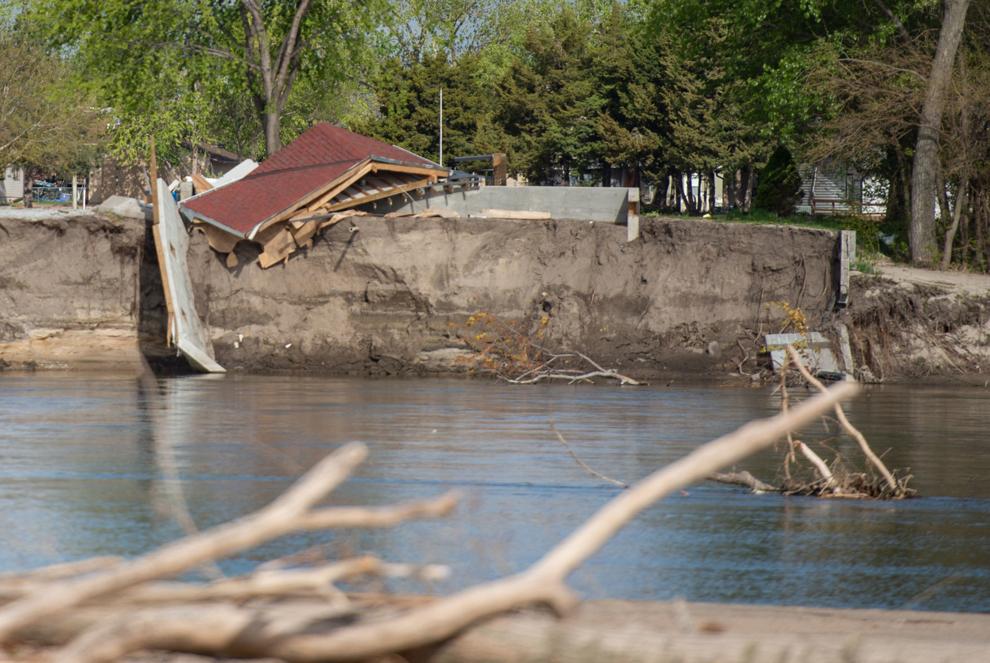 Platte timelapse, 5.2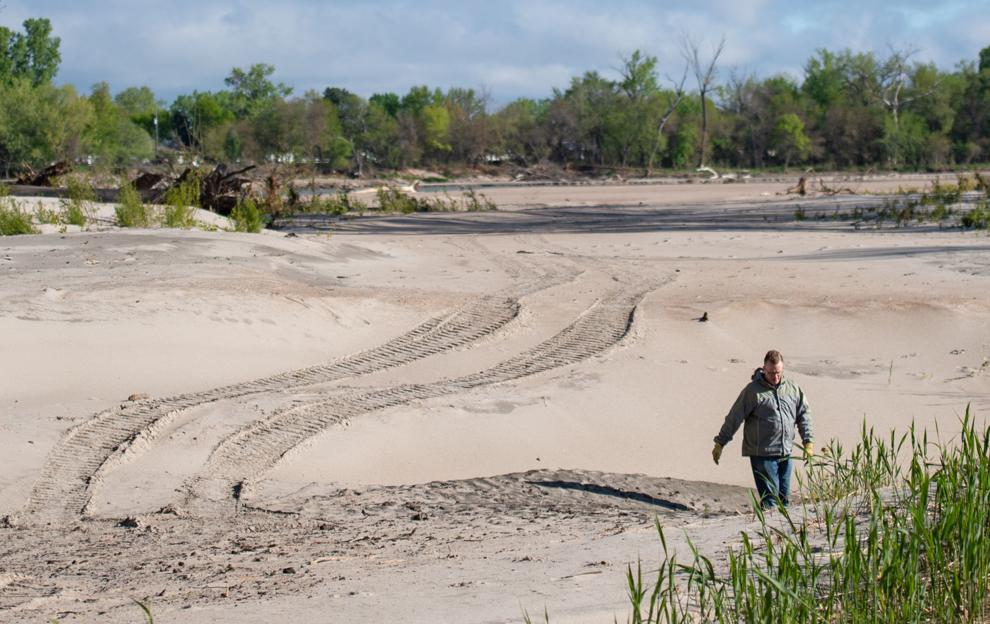 Platte timelapse, 5.2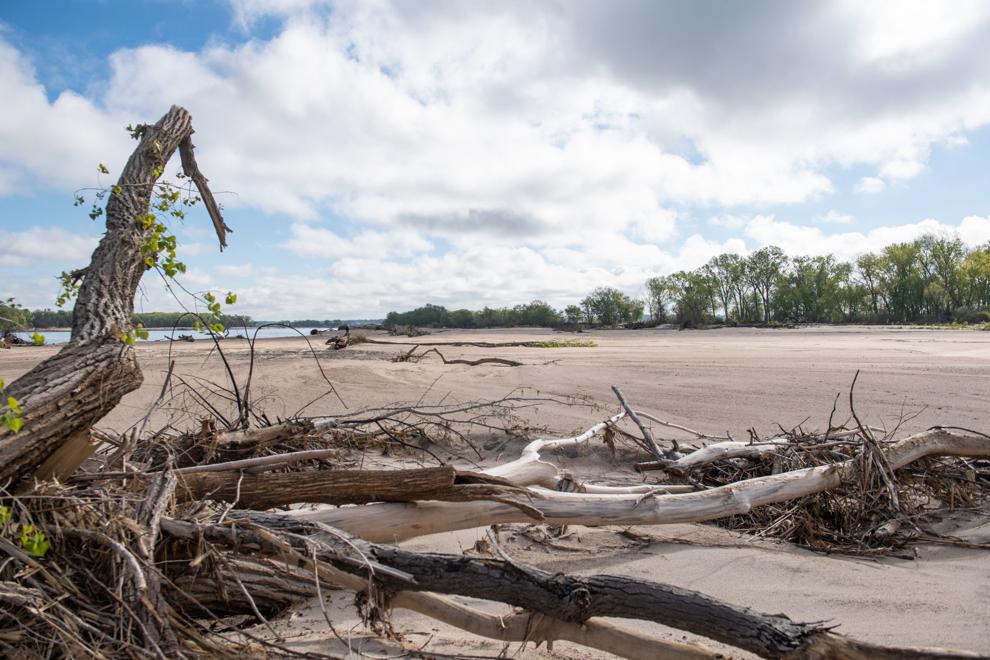 Platte timelapse, 5.2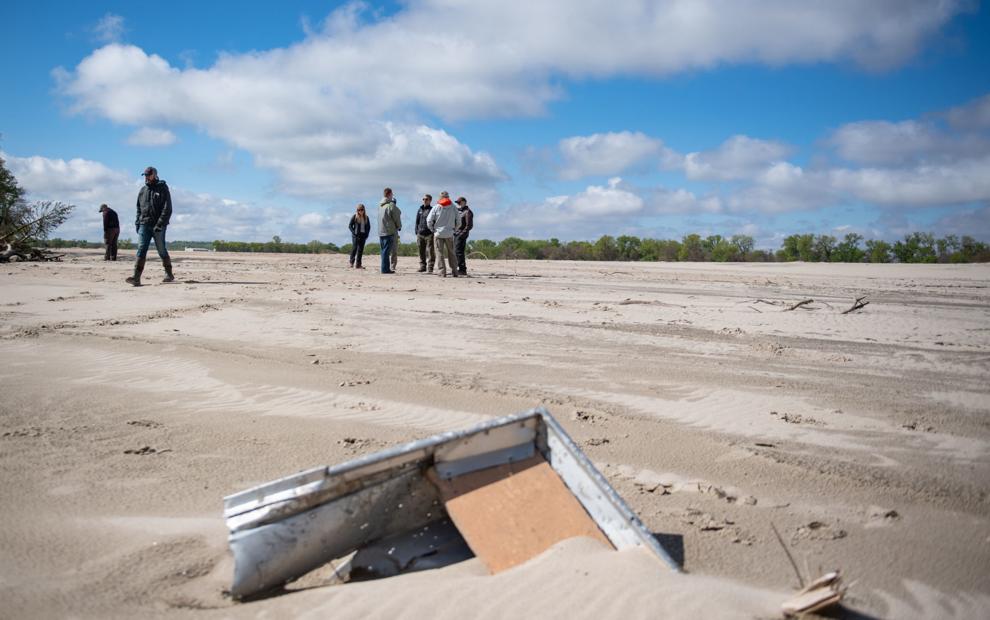 Platte timelapse, 5.2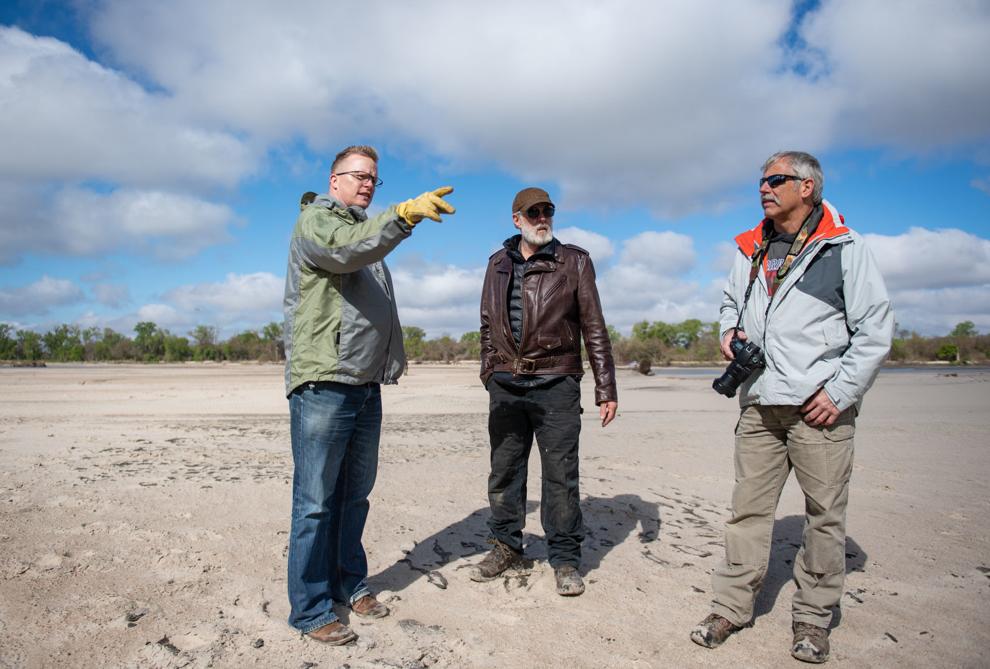 Platte timelapse, 5.2