Carey Dean Moore and his twin, David, shared slices of Pizza Hut pizza — bacon, beef, cheese and mushroom — and Pepsi as a last meal Monday night. They ate strawberry cheesecake for dessert.
David Moore said he was a little surprised when Nebraska State Penitentiary Warden Michele Capps brought it in. He didn't expect she would do that for someone like his brother, who was condemned to die for the 1979 killings in Omaha of Reuel Van Ness Jr. and Maynard Helgeland.
In fact, David Moore said, he was impressed by all the prison staff.
Before they ate around 8:30 p.m., Carey Dean Moore, who was executed in the state's first lethal injection the next morning, said a prayer.
"He was very thankful that God was calling him home," David Moore said after the execution on Tuesday. "He was at peace."
He said his brother, his spiritual adviser, Bob, and his friend John all were talking about religious stories. 
Carey Dean Moore became a religious man in his 38 years on death row.
"He wanted this very much to happen," his brother said.
Moore, 60, had been given seven execution dates before this one. All were stayed over appeals or action in other death-row cases. So when a German drug company, Fresenius Kabi, filed a lawsuit a week before the latest sentence was to be carried out, it wasn't a shock, David Moore said.
"I don't hold anything against them," he said.
They want their drugs to be known as life-saving, not associated with the death penalty, he said. But if their drug made it possible for his brother to be "done in," he's grateful to them.
Early Tuesday morning, around 4, David Moore and his daughter, Taylor Moore, pulled into the prison parking lot, long before the scores of media and the dozen or so protesters would arrive for the 10 a.m. execution.
David Moore said he had gotten a couple hours of sleep; his daughter said she didn't get any.
Taylor Moore said her uncle named her when her parents couldn't pick a name. Her middle name is Kari — after him — just spelled differently.
"I'm super close to my uncle and even though it is sad that he did die, I'm happy that he finally has peace and can rest," she said.
Taylor Moore said she accepted a long time ago that he was going to die for what he did. She wants his victims' families to know how sorry she is for them.
On Tuesday, she told her uncle she'll miss him and love him forever.
"We don't need to talk sometimes," David Moore said.
Then, he and his daughter went into a little room, partitioned off from four media witnesses, and waited.
The next time they would see Carey Dean Moore, he was lying on a table, the IV lines in.
"He looked at us, he said 'I love you,' and then he closed his eyes," David Moore said. "From what I'd seen, there was no pain whatsoever."
Carey Dean Moore was pronounced dead at 10:47 a.m.
The family plans a wake on Saturday. His body will be cremated. David Moore also wants to be cremated and their ashes will be combined and scattered together. 
Nebraskans for Alternatives to the Death Penalty rally, 08.14.2018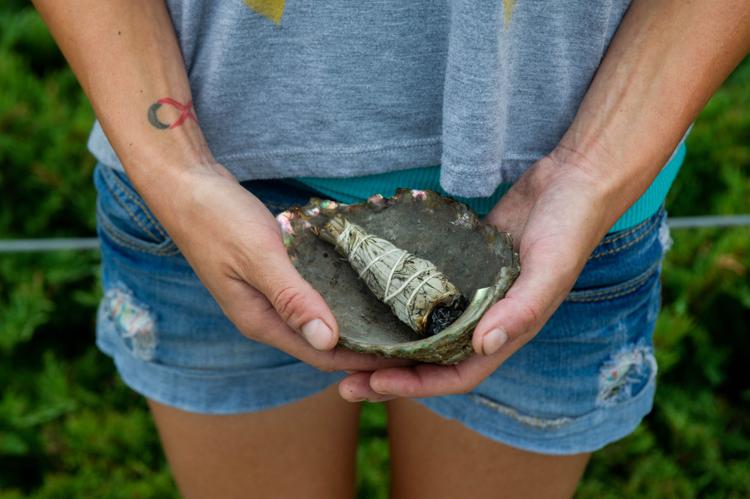 Nebraskans for Alternatives to the Death Penalty rally, 08.14.2018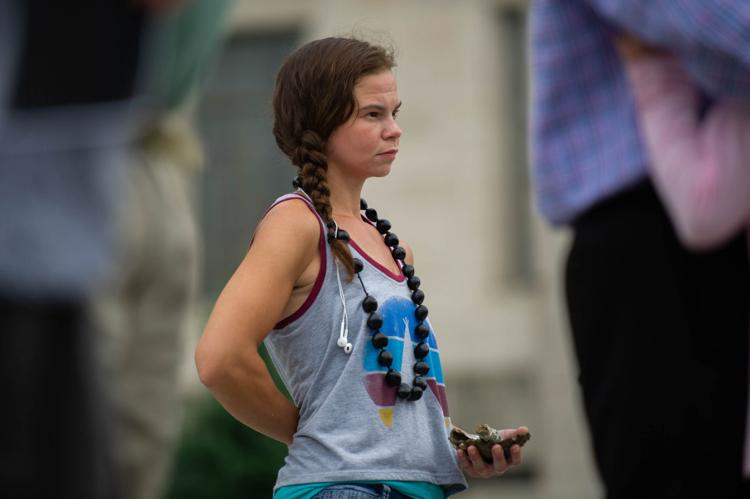 Nebraskans for Alternatives to the Death Penalty rally, 08.14.2018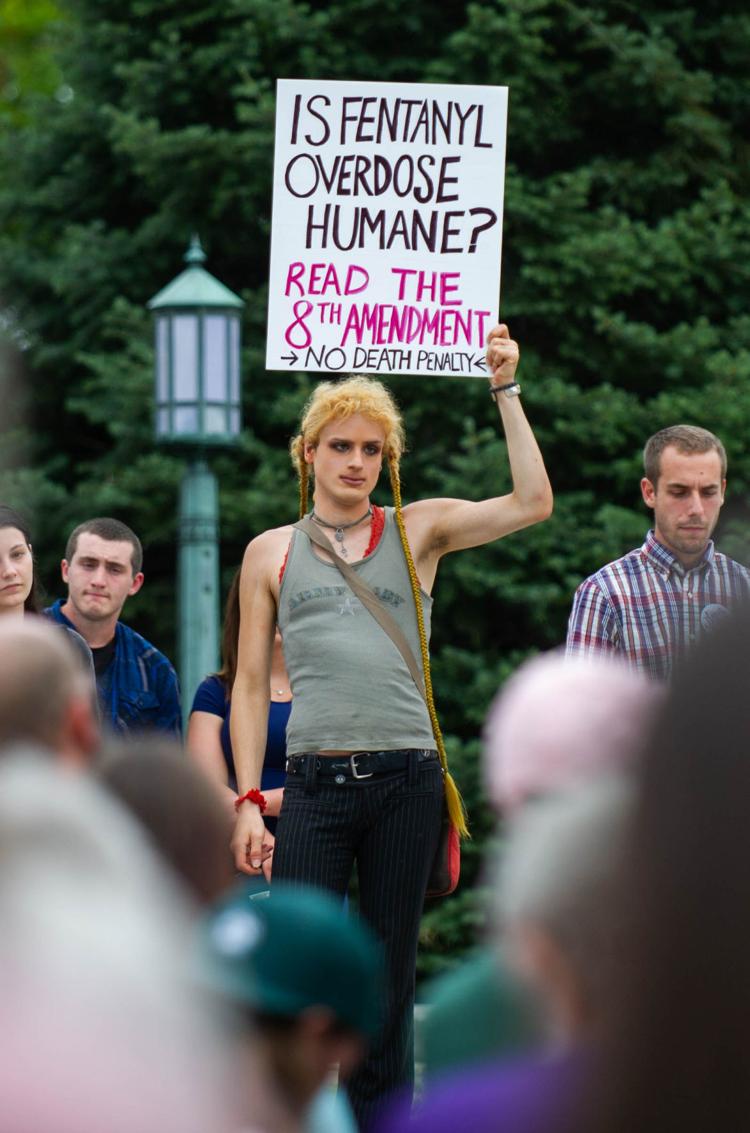 Nebraskans for Alternatives to the Death Penalty rally, 08.14.2018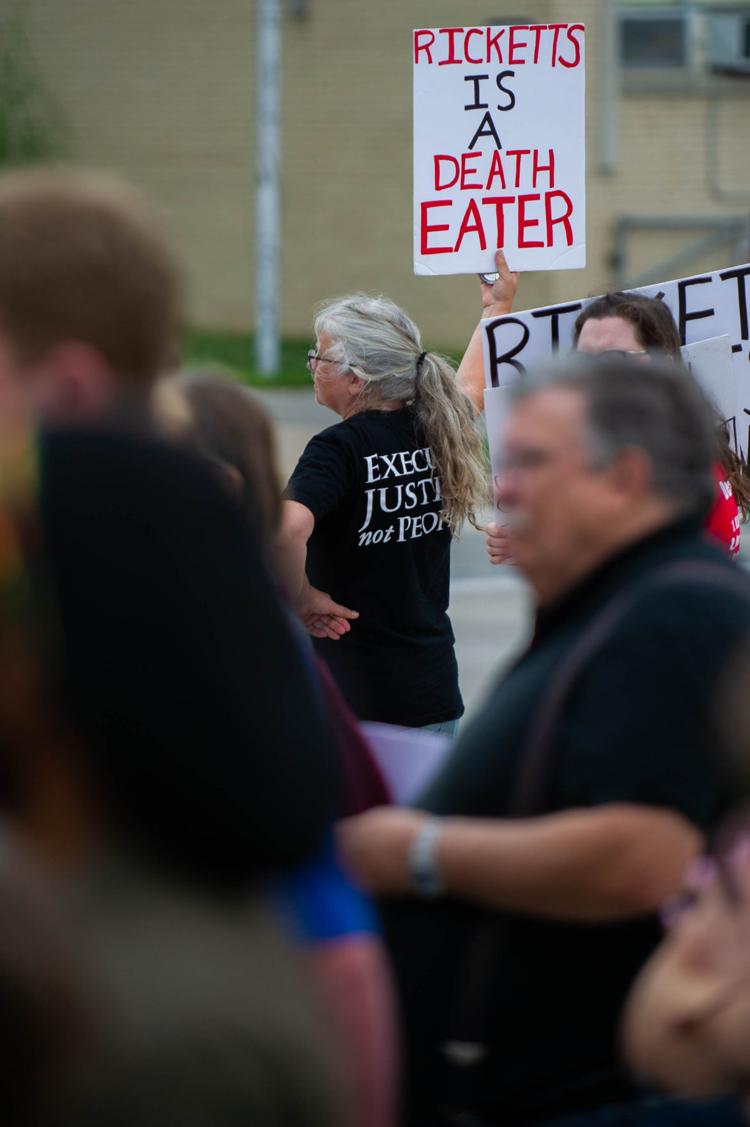 Nebraskans for Alternatives to the Death Penalty rally, 08.14.2018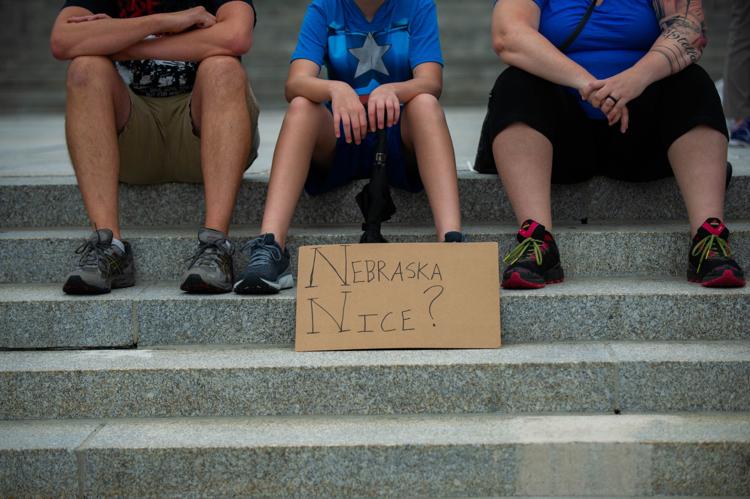 Nebraskans for Alternatives to the Death Penalty rally, 08.14.2018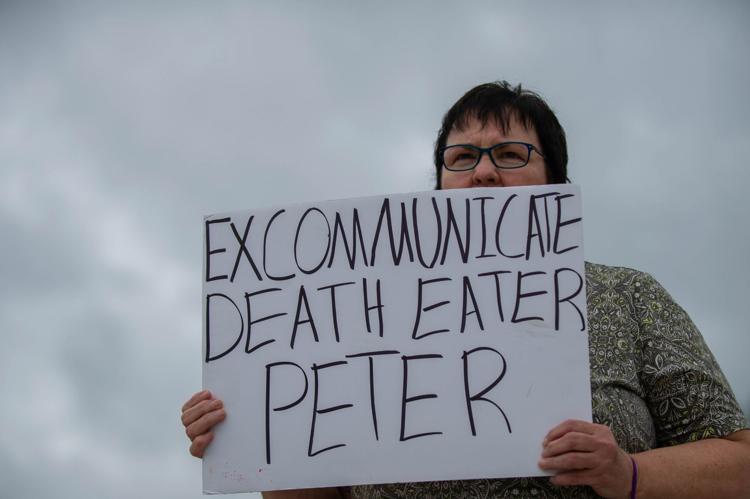 Nebraskans for Alternatives to the Death Penalty rally, 08.14.2018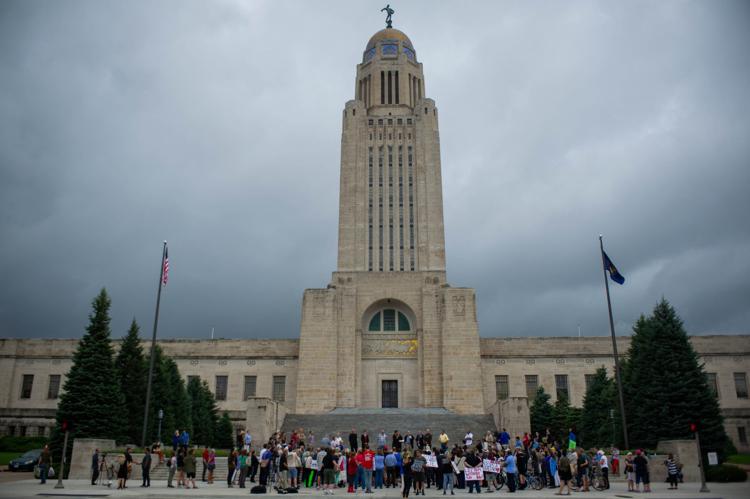 Nebraskans for Alternatives to the Death Penalty rally, 08.14.2018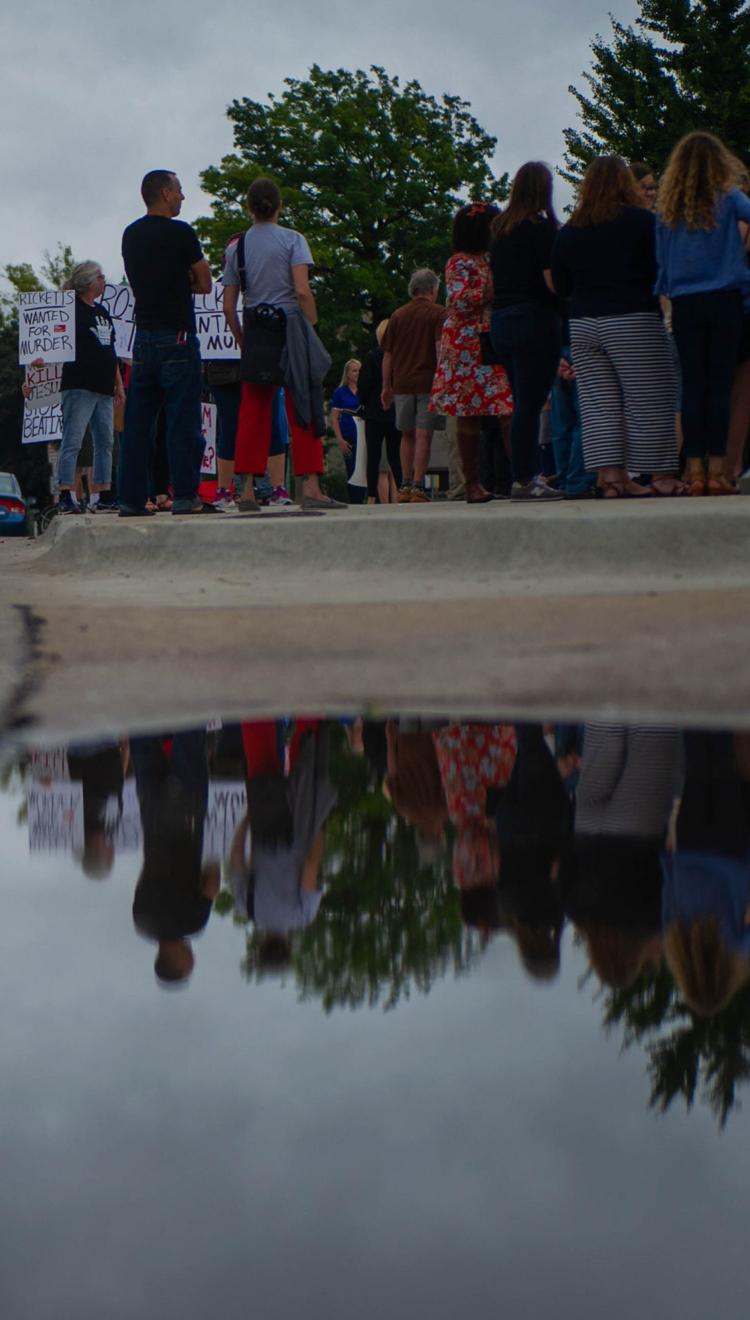 Nebraskans for Alternatives to the Death Penalty rally, 08.14.2018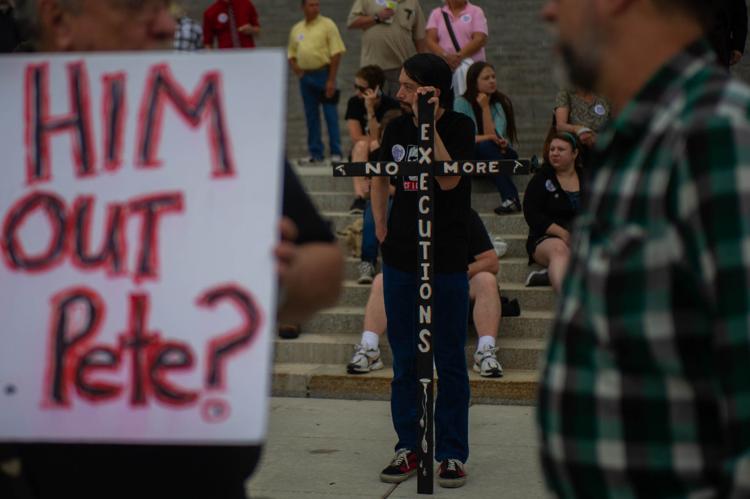 Nebraskans for Alternatives to the Death Penalty rally, 08.14.2018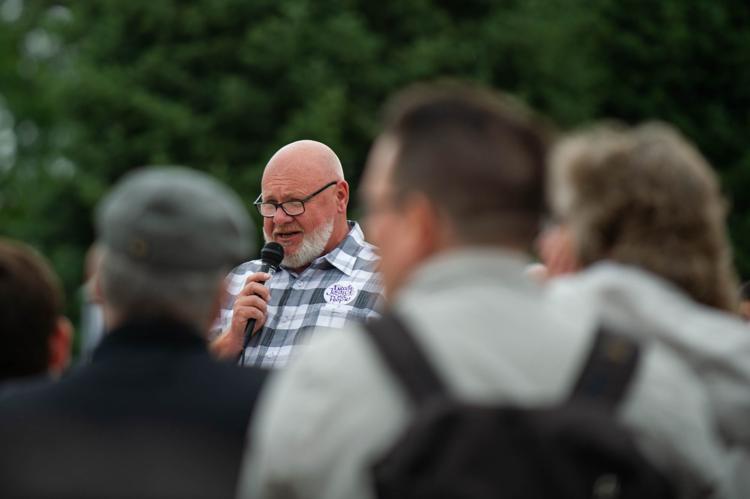 Nebraskans for Alternatives to the Death Penalty rally, 08.14.2018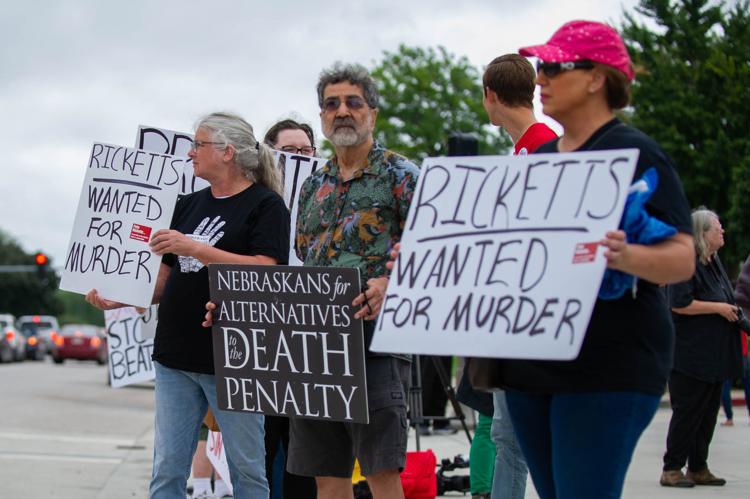 Nebraskans for Alternatives to the Death Penalty rally, 08.14.2018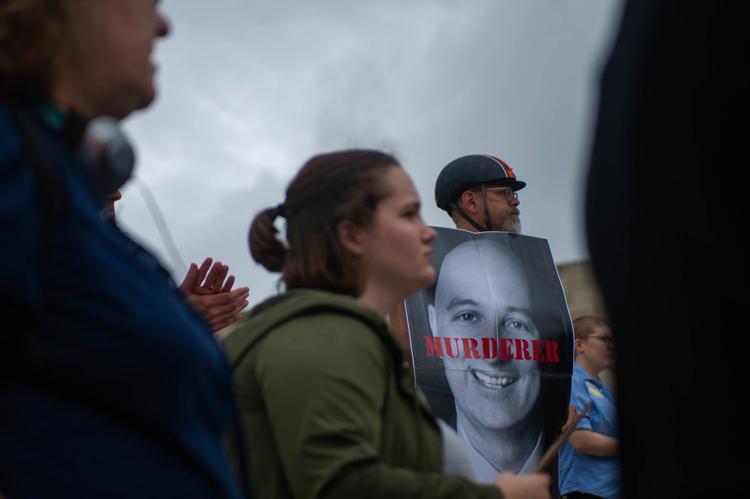 Carey Dean Moore execution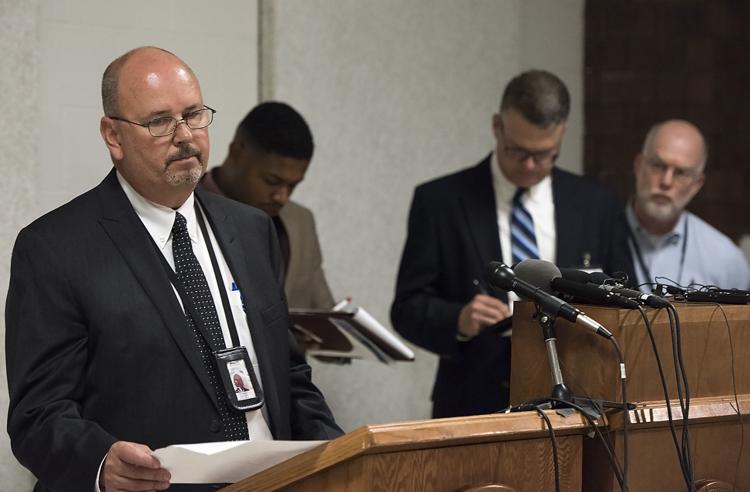 Carey Dean Moore execution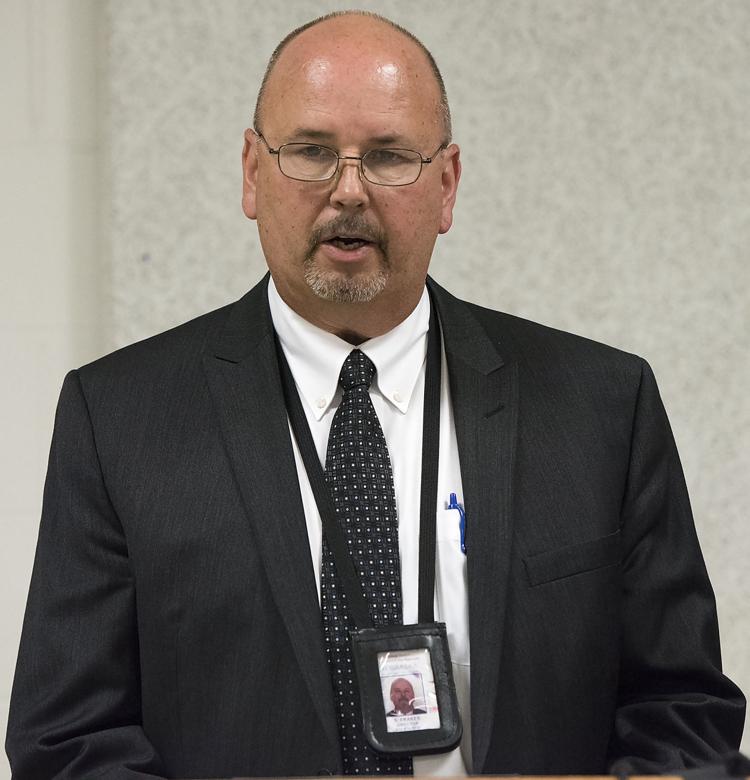 Carey Dean Moore execution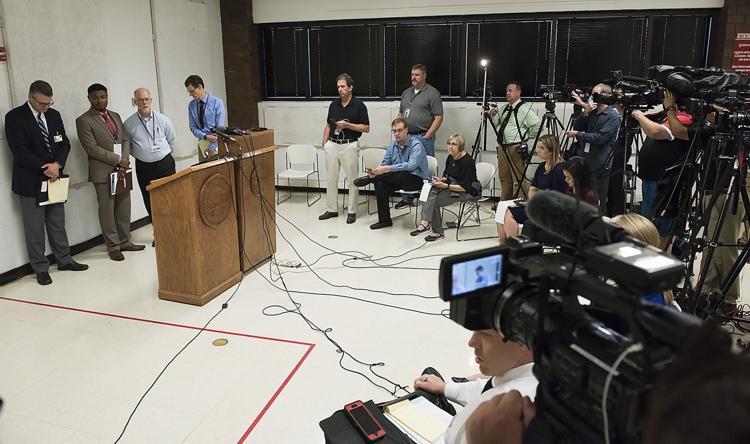 Carey Dean Moore execution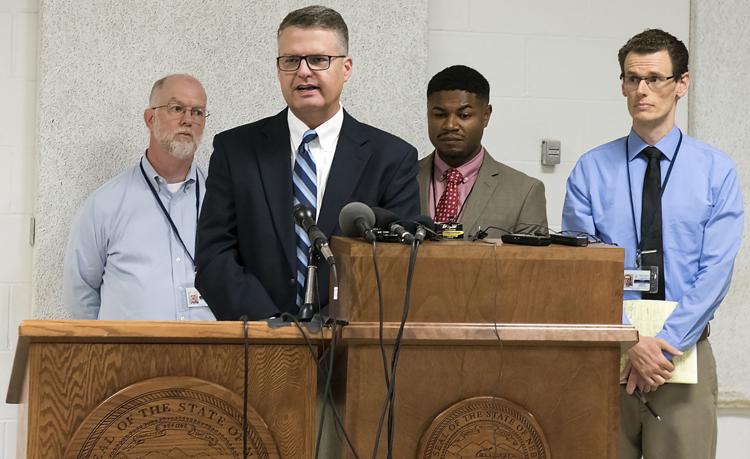 Carey Dean Moore execution
Carey Dean Moore execution
Carey Dean Moore execution
Carey Dean Moore execution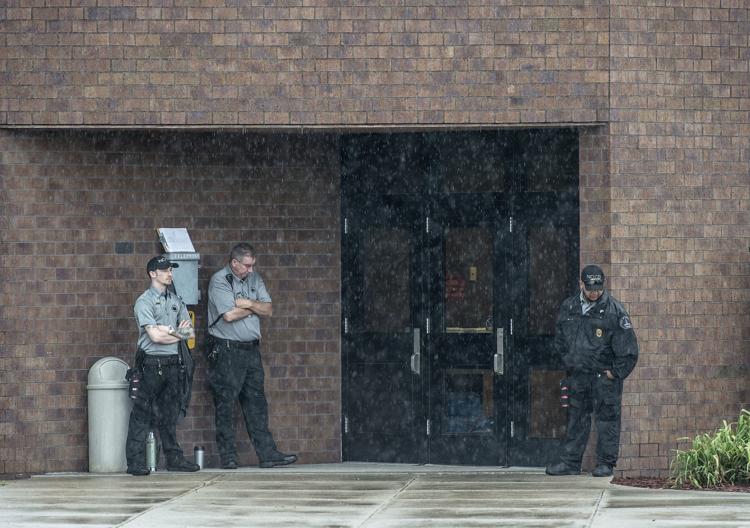 Carey Dean Moore execution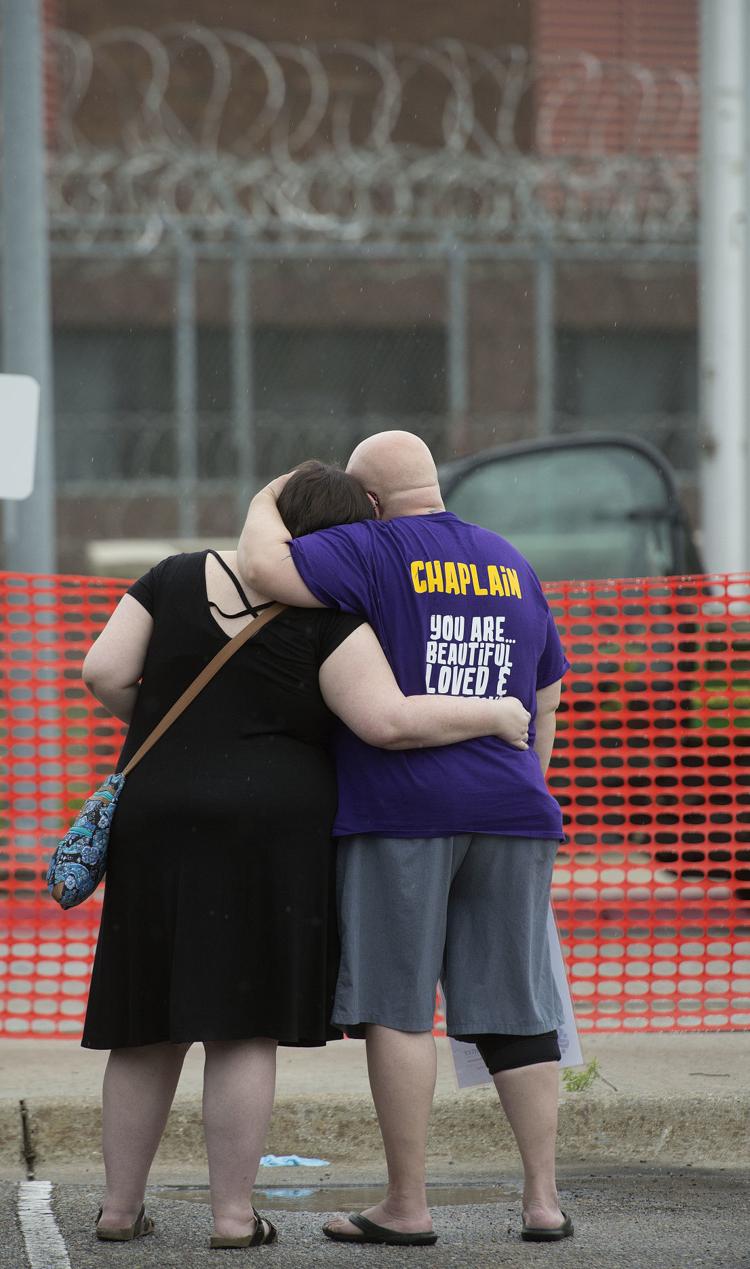 Carey Dean Moore execution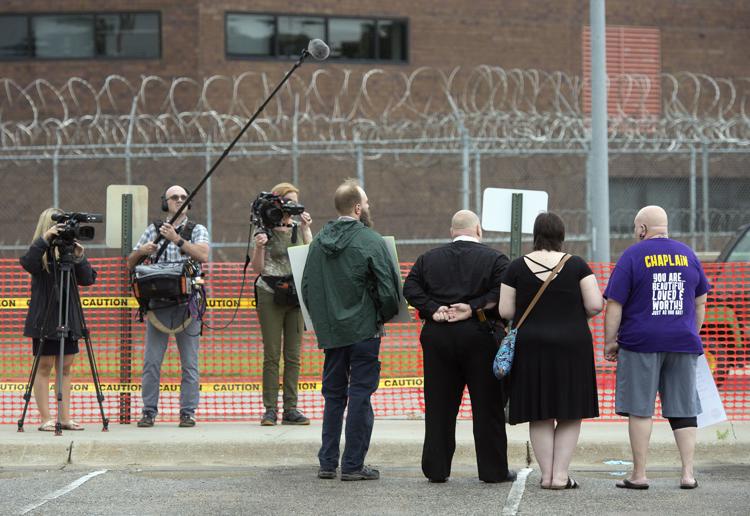 Carey Dean Moore execution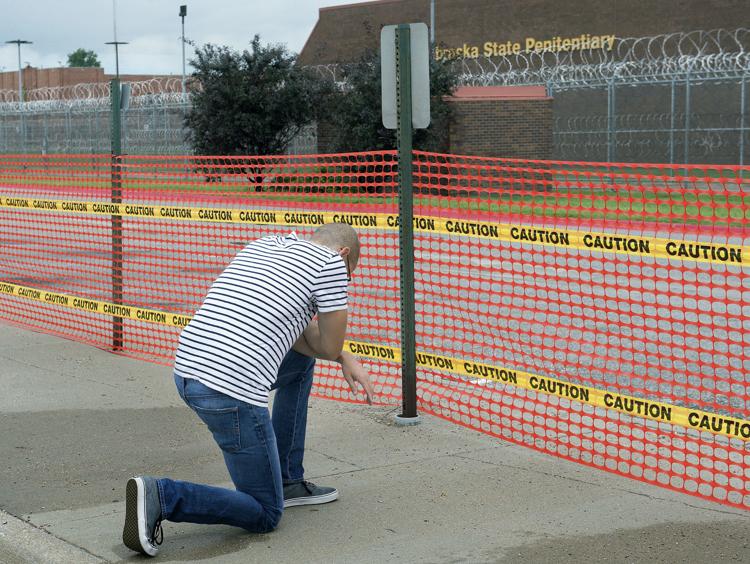 Carey Dean Moore execution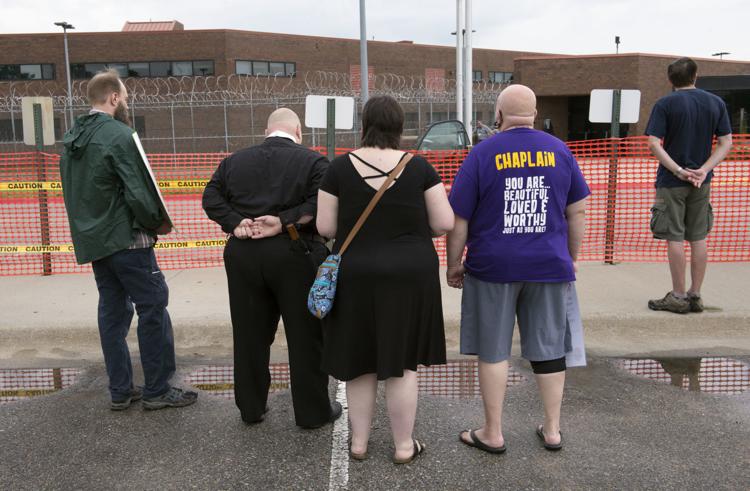 Carey Dean Moore execution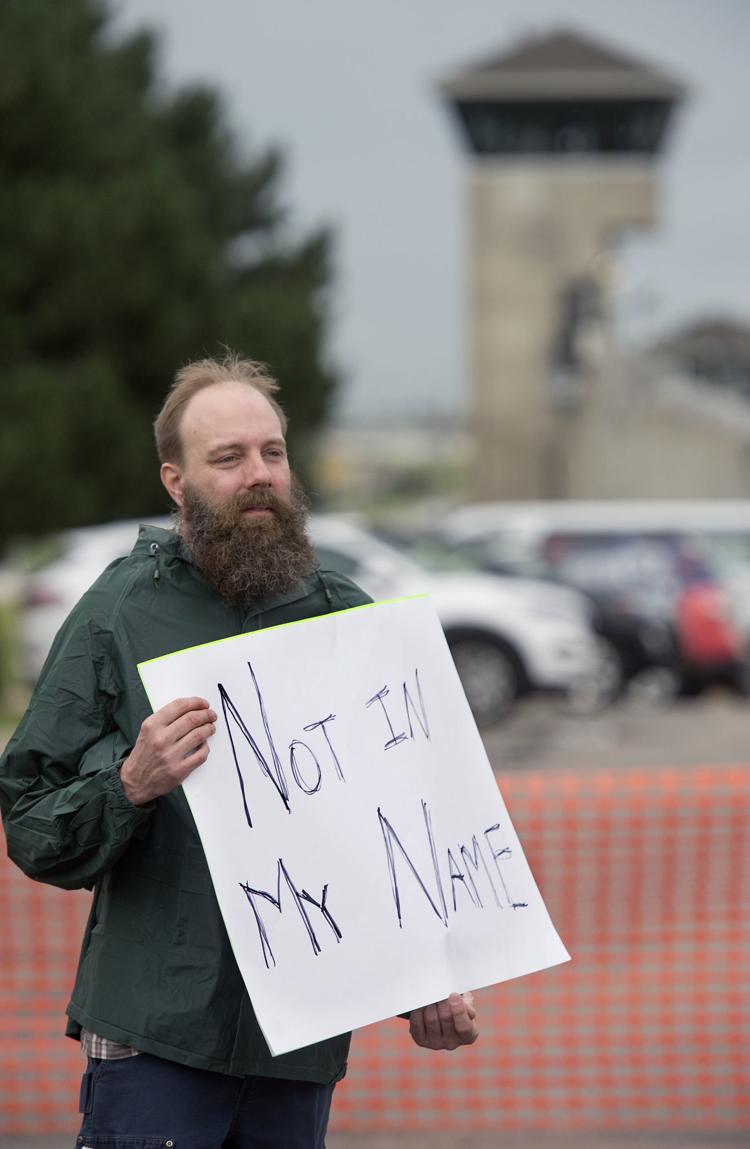 Carey Dean Moore execution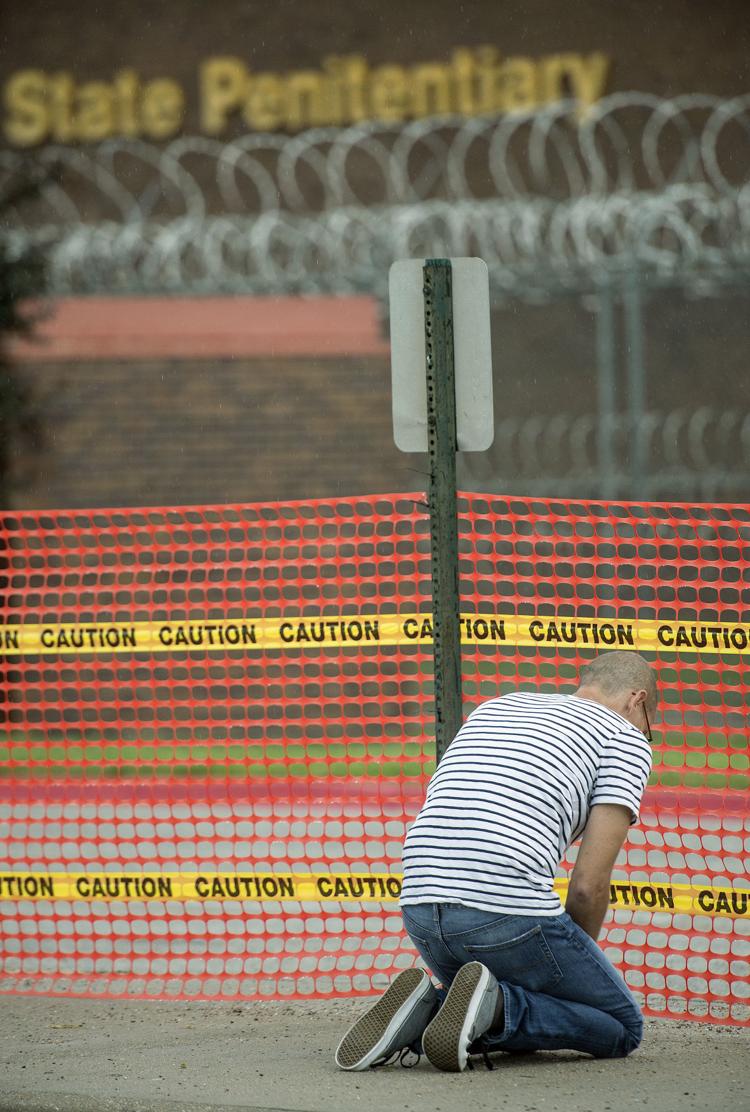 Carey Dean Moore execution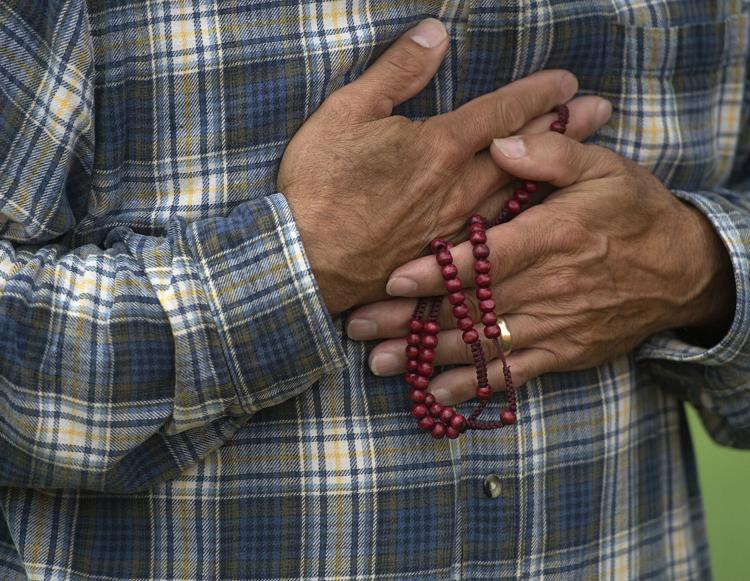 Carey Dean Moore execution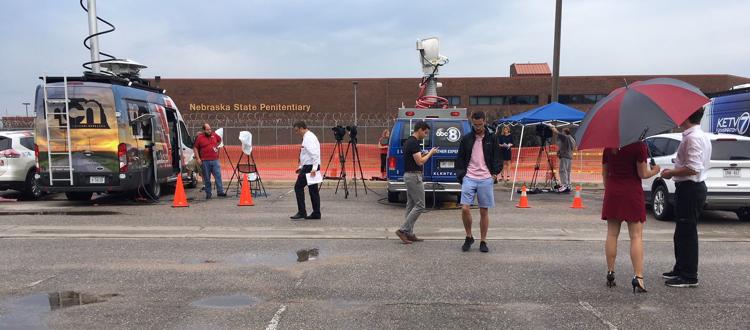 Carey Dean Moore execution