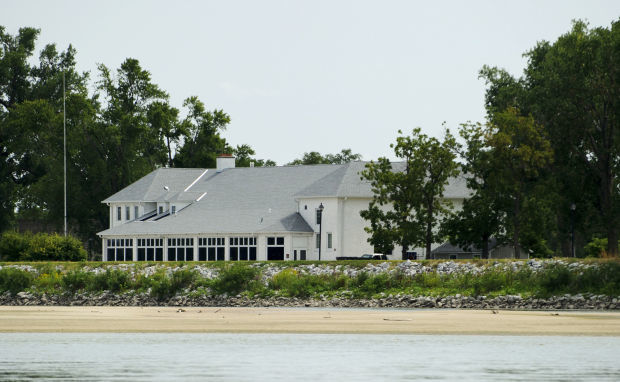 Camp Ashland, the Nebraska National Guard's training installation, has been targeted as a quarantine site for Americans returning from a region of China that has been ground zero for an outbreak of the coronavirus.
Nebraska Medicine and the University of Nebraska Medical Center in Omaha are preparing for the possibility that Camp Ashland will be used as a designated quarantine location, spokesman Taylor Wilson said Tuesday.
It's possible that people under quarantine could arrive at Camp Ashland later this week, officials said.
Ashland Fire and Rescue posted to its Facebook page that those quarantined at Camp Ashland "will be housed and kept completely segregated from all staff," adding that the local department would not be affected by the quarantine operations.
The Americans who may be quarantined in Nebraska are federal and contract workers who may have interacted with the virus and/or visited Wuhan, China, but tested negative for the virus.
Meanwhile, agencies are preparing for the possibility.
"We are communicating with service members, families and everyone working at Camp Ashland to hear their concerns as well as reassure them that appropriate measures are being taken to ensure health and safety of everyone involved," Maj. Scott Ingalsbe, public affairs officer for the Nebraska National Guard, said Tuesday in discussing the plan.
Personnel from UNMC already have visited the site and would be engaged in the effort along with the federal Department of Health and Human Services. 
Officials are eyeing a 14-day quarantine of Americans who have been in Wuhan, the epicenter of the coronavirus outbreak.
A federal health emergency order issued last week provided for a mandatory quarantine of any U.S. citizens who have traveled within the past two weeks to the area in China most impacted by the virus.
The quarantined visitors would have no contact with National Guard soldiers in training or assigned to Camp Ashland, officials said.
The camp includes 85 hotel-style rooms built on stilts that are typically reserved for use by military personnel taking part in a conference or training exercises at Camp Ashland.
The rooms, built in the 1990s, were untouched by flooding that ravaged much of Camp Ashland last year, Ingalsbe said.
The February schedule is traditionally one of the quietest times of the year at the camp, he added.
Almost 200 Americans already are under quarantine at March Air Reserve Base in Riverside County, California.
They were among the first group of U.S. citizens evacuated on a chartered flight from Wuhan. According to the Associated Press, all had received testing for the coronavirus before departing China, at a refueling stop in Alaska and again after arriving at the base east of Los Angeles.
Camp Ashland is near the Platte River between Omaha and Lincoln and has been a National Guard installation for more than 100 years. 
The coronavirus has killed at least 490 people in China and infected more than 24,000 globally.
The Associated Press contributed to this report.
Reach the writer at 402-473-7248 or dwalton@journalstar.com.
On Twitter @LJSdon