The last time Alicia Chrastil checked on her retirement, it was full of frogs.
And muck, mud and mold -- the moisture-related problems that can plague a building that soaks in floodwater for weeks.
"It was depressing. It was awful," she said. "We still had stuff in there what wasn't ruined before, but it was ruined now."
Chrastil owns Finders Keepers Antique Mall on Iowa 2, just east of Nebraska City in the bottomland between the Missouri River and Interstate 29, an offramp oasis of truck stops, motels, fast food and a few small businesses.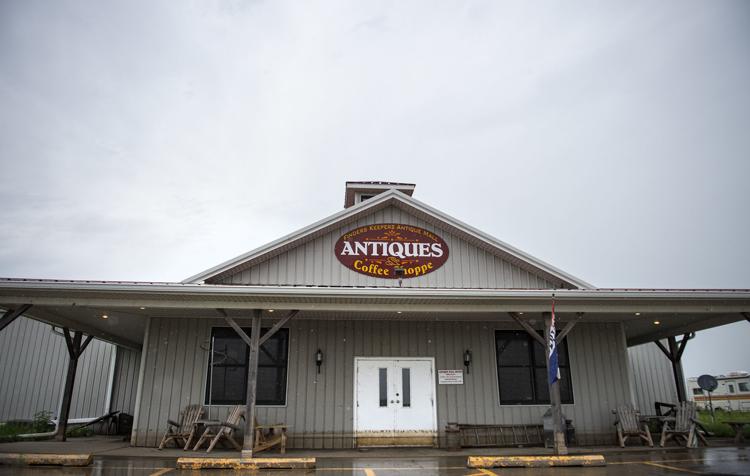 The low-lying area took a one-two punch from the 2019 floods, and not all business owners will recover.
They were inundated in mid-March when the Missouri spilled over its banks and swamped their livelihoods, filling their businesses with floodwater and washing away the roads that carried their customers.
They swallowed their losses, stripped their buildings, cleaned up and started rebuilding. Many were on the verge of reopening when a second wave washed down the river in late May, undoing all of their work.
And that was a stunning blow for some, a knockout punch for others.
"It's pretty discouraging," said Kelly Wise of Atlantic, Iowa, who owns the Motel 6 with his wife, Tammy.
This time of year, their 45 rooms should be filled every night. But now they're facing nearly $500,000 in damages and cleanup costs for a motel that's been vacant since the middle of March.
"I hate coming down here," he said last week, taking a break from replacing his building's exterior wall panels. "It's like a war zone."
Two-hour commute
Before the levees broke, an average of 8,000 vehicles a day traveled the 3-mile stretch between the Missouri River and I-29.
Chrastil was often at the wheel of one of them. She and her husband, Jim, bought a piece of land and built the 7,000-square-foot Finders Keepers 15 years ago, and she's made the 45-minute trip from Lincoln since.
They recovered from the 2011 flood, and they came close to rebounding from the March deluge. But it wasn't easy.
Nearly 2 feet of water had filled the store, and everything it touched had to go. With the highway from Nebraska City and much of I-29 closed, her commute grew to more than two hours -- following a route that carried her to Bellevue and down through western Iowa.
Still, she made the trip daily. She and a team of friends and family spent weeks filling three large roll-off dumpsters with antiques and fixtures, swinging a sledgehammer to break them up and make more room.
"And that's hard work, really hard work," she said. "But we had cleaned it all up, and we were ready to do the final mopping and get things ready to be open again."
There was hope. Even the highway east of Nebraska City reopened before Memorial Day, though as a rock-covered temporary two-lane route.
But then came the late-May rains and the upstream water releases by the Army Corps of Engineers -- and a second flood washed Chrastil's plans away.
This time, her store was inaccessible for more than three weeks. So much moisture for so long let the mold take root, dirtying any hope she'd held onto.
"I'm just so down with everything," she said. "I'm more than closed down."
Not much time to get out
Carl Bryant got his first job at Wendy's 25 years ago, an entry-level crewmember in his hometown of Maryville, Missouri.
He worked his way up. And up. And now the Lincoln transplant owns two restaurants, one near Walmart on Andermatt Drive, one near the Sapp Bros. travel center at the Iowa 2 and I-29 crossroads.
He opened there about five years ago. Business was great, he said, until a deputy showed up that Friday in March and gave them 15 minutes to evacuate.
"They said they were closing Highway 2 and we needed to leave," he said. "We didn't have much time to do much of anything."
They returned April 1 in waders, opening the restaurant's door to muddy water in the dining room they'd remodeled just months earlier, tipped-over equipment in the kitchen.
Like their neighbors, they got to work, stripping the restaurant to its studs. They replaced almost everything -- the walls, the floor tiles, the booths and tables.
"We were about 10 days away from reopening when we were hit again. We had everything back in but the equipment."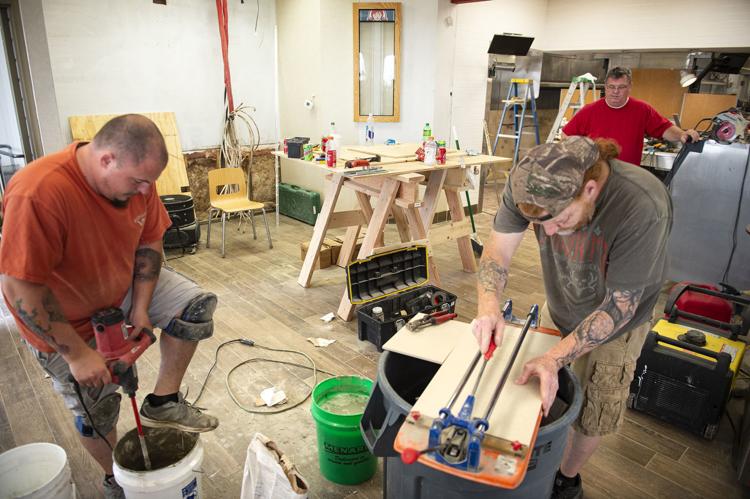 For the third time in less than a year, he's rebuilding his restaurant -- driving nearly two hours, Lincoln to Plattsmouth and south on the interstate -- eager to reopen.
He thinks about his 35 staffers who'd kept the restaurant running. Many lost their homes and moved north to Omaha. He has maybe five employees who will return.
He thinks about the money he's spending, and the money he should be earning.
"This was our busy time of the year. It hurts even more when you're in your peak season and you're closed."
The floods have cost him about $300,000 in damages alone, he said. He hasn't found any federal flood assistance to help him rebuild, and he's not interested in a Small Business Administration loan.
"There's nothing for small business owners during a flood," Bryant said. "Nothing."
'St. Patrick's Day disaster'
That's a common complaint at the crossroads, but not the only one.
Eight years ago, the Corps of Engineers gave Pat and Carmen Keslar of Hyannis ample warning a flood was coming.
They had enough time to empty the first floor of their 46-room Super 8 -- the bedding and the beds, everything from the office, all of the fixtures.
"We stored it," he said. "I knew I couldn't lose the furniture and the motel and survive."
Later, he weighed the Corps' assurance that its multi-million-dollar investment in levee improvements would keep them dry. He'd reopen, and he'd forgo flood insurance, because he thought he was protected.
"You have to make a business decision. And some are tough to live with."
This year, he didn't have time to empty his motel. And he wasn't able to return to it until about three weeks ago.
His first thoughts opening the door? "Well, it's sickening. You wonder: Why? And are we going to be able to survive this? It's been a long march since March. I call it the St. Patrick's Day disaster."
He has a crew gutting the first floor. His plan: Rebuild its check-in counter, office and breakfast area, and resume renting the untouched second-floor rooms while restoring the first.
Nearby, Kelly Wise was working toward reopening the Motel 6 he and his wife bought in 2015 -- but he had no desire to ever reopen the first floor.
"We've had a really good run as long as it's open," he said. "After March 13, it's been nothing but a disaster down here."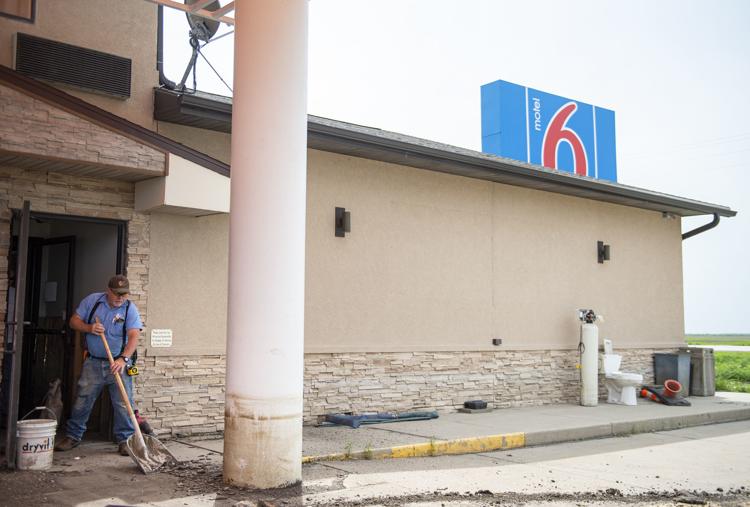 After this year's first flood, they cleaned up and started replacing first-floor furniture. After the second, he's ready to cut his income by more than half, closing off the ground level and surviving on 25 rooms upstairs.
They've already suffered nearly $500,000 in damages, he said. And the Corps has given him no reason to believe he's protected from future floods.
"I don't want to do this again," he said. "I'm getting too old."
'How is someone going to trust us?'
Mark O'Brian bought the empty strip mall next to Finders Keepers late last year.
"The price got down there far enough to take a chance on an investment," he said. "But it wasn't a good one."
He was searching for tenants or buyers, and was close to selling to a church when the first flood hit, he said. He cleaned up the property only to watch it flood again.
He's not convinced the trouble is over. "We firmly believe this could happen time and time again. They had the finger on the dam, and they can flood us out anytime they want."
Crossroads Storage didn't have flood insurance. But it wouldn't have mattered, said Dave Schaefer of Lincoln, a partner in the 75-unit business.
The $2,000 annual policy wouldn't have covered the parking lot rock, or the fence, or the gate opener or any cleanup costs, he said.
It would have paid for damage to their buildings, but they're all metal and free of drywall.
They didn't buy a policy. And now they're left to deal with an acre of water-logged belongings.
"Nobody had got anything out. They still haven't gotten things out."
All of their storage units were rented. They know one customer stored everything he owned before he left for Texas to volunteer for flood relief down there. Another parked a nearly new car after he joined the military, but the water rose 4 feet in his unit.
They're at a crossroads, he said: They need to notify customers they're going to begin charging storage rates again, or they're going to have to start paying Iowa's Fremont County landfill $50 a ton.
Their bank is allowing interest-only payments, but they're still on the hook for property taxes and insurance.
And they've lost some confidence in the future. "Here's the biggest problem," Schaefer said: "How is someone going to trust you to store their belongings again?"
Road reopening
A little to the west, on the road from the river, contractors are working on a pair of projects.
First, a crew is rebuilding the westbound lanes of Iowa 2 to try to restore the connection to Nebraska. When it opens -- maybe later this week, maybe a little later -- it will accommodate temporary two-way traffic.
A second crew is working on a more ambitious project on the eastbound lanes -- building the first half of an 1,100-foot bridge over a stretch of bottomland.
"It will allow the water in the area to pass under the bridges rather than flood the highway," said Scott Suhr, a spokesman with the Iowa Department of Transportation. "It also helps with the levee system down in that area."
And there's more hope on the horizon. Cubby's is open and pumping gas and Sapp Bros. is close. Contractors have been working since the late May flood to rebuild the spacious travel center -- replacing the store, restaurant and bathrooms -- just as they did after the March flooding.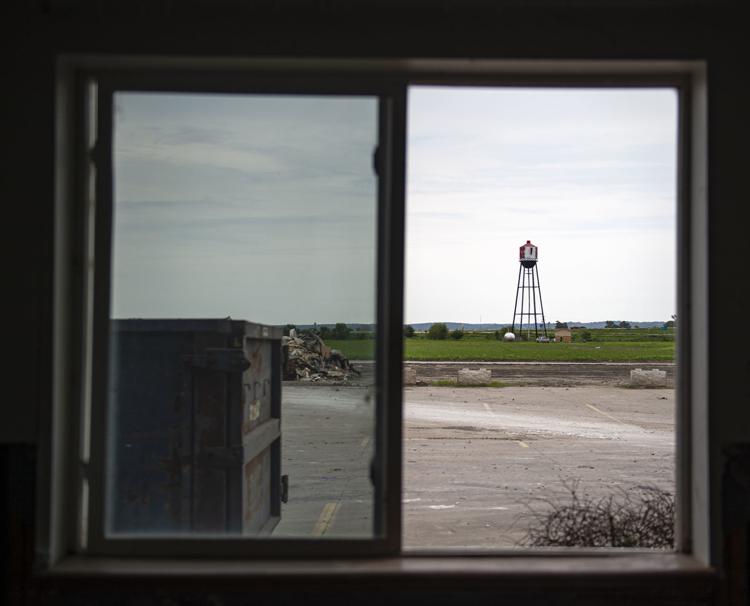 Dan Adams, president of the company's travel centers, remembers the Friday they planned to reopen. The night before, he left the store and its dry surroundings.
Everything seemed good. "Friday morning, we've got water and it's starting to go around the gas pumps."
And after the water rose, and after it receded, they started over. They put their more than 80 employees to work at other travel centers -- in Council Bluffs, Omaha, Fremont and Columbus -- paying their mileage for the longer commute.
They're shooting for a reopening in two weeks. "We're redoing it all again," he said. "Everything in our building is going to be new."
But it's likely too late for Chrastil. The floods just took too much, she said.
It took her business, muddying its mission statement as a friendly, clean atmosphere for people to enjoy shopping in. "Now it will never be that," she said.
It took her 75 dealers, and the antiques that filled her store. "They had a big loss, too. They lost their way of producing an income."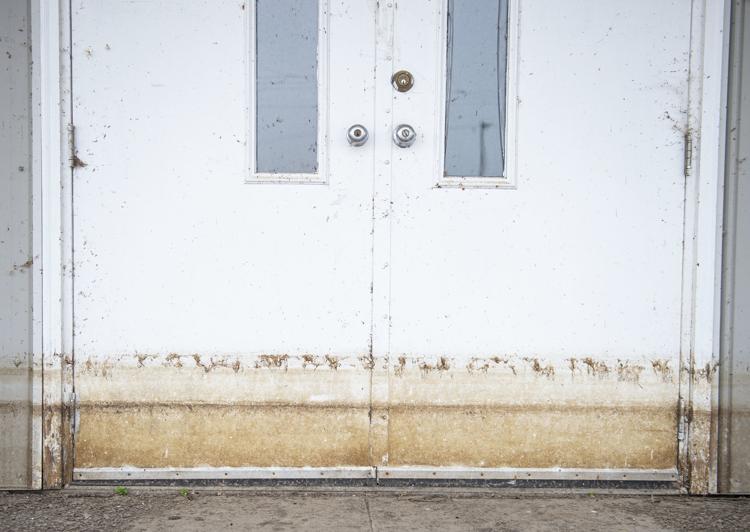 It took away her future. The property was supposed to serve as her retirement account, and it was valued at nearly $600,000 before the flood. Now she'd be surprised if she could sell it for $25,000, she said.
She looked for help but wasn't interested in a SBA loan. She bought flood insurance after the spring's first flood but her claim after the second was denied.
She doesn't see herself returning to Highway 2.
"You can get flooded once," she said. "You can get flooded twice.
"The third time, I'm out."
PHOTOS: Businesses ravaged by floods work to reopen
Flooded businesses, 7.25
Flooded businesses, 7.25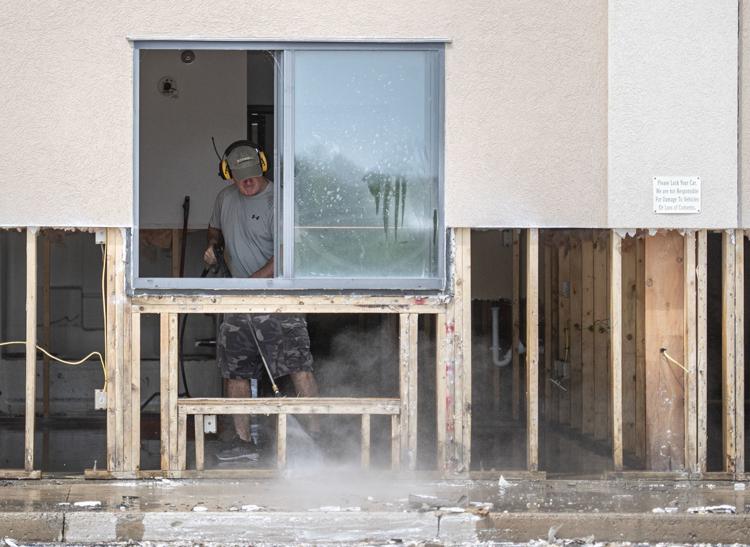 Flooded businesses, 7.25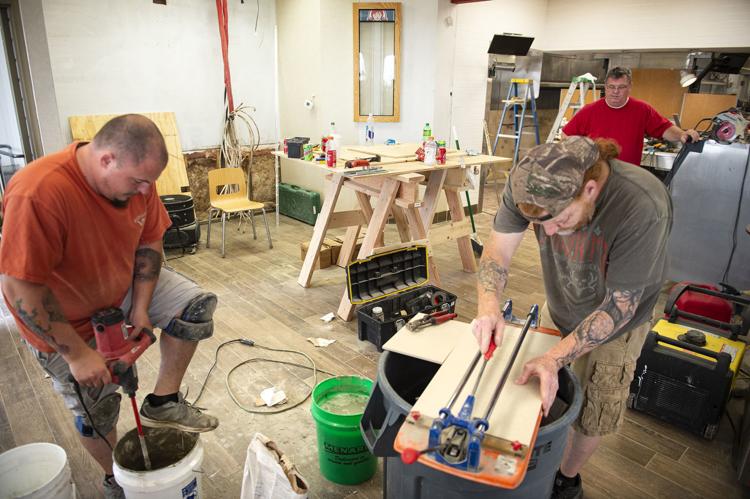 Flooded businesses, 7.25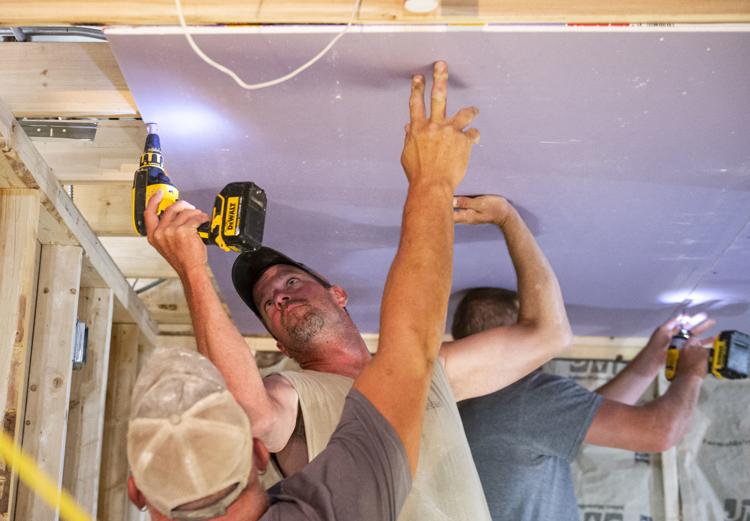 Flooded businesses, 7.25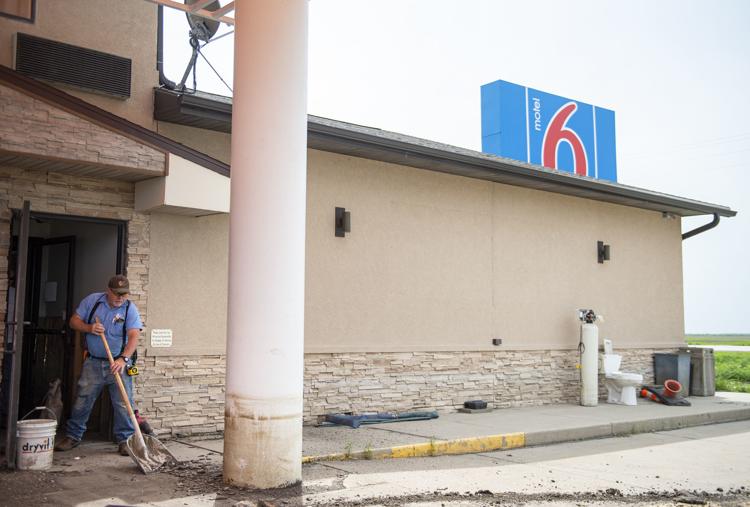 Flooded businesses, 7.25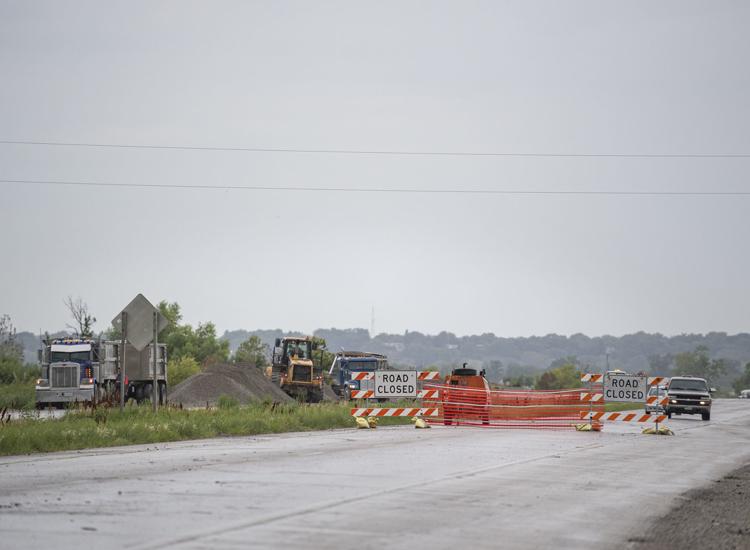 Flooded businesses, 7.25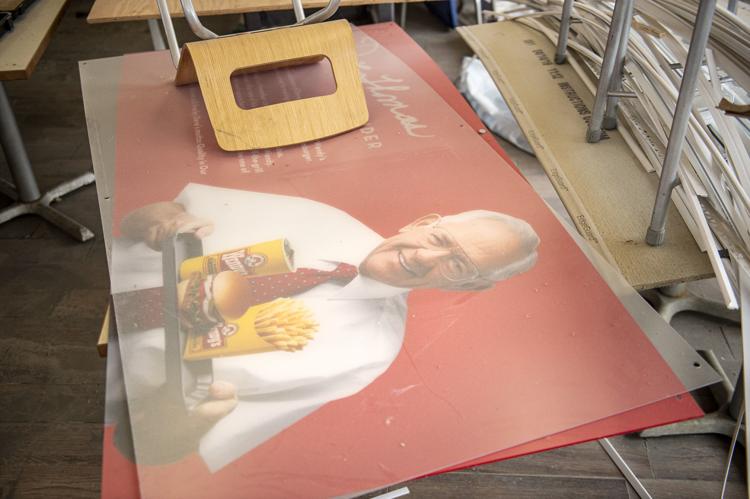 Flooded businesses, 7.25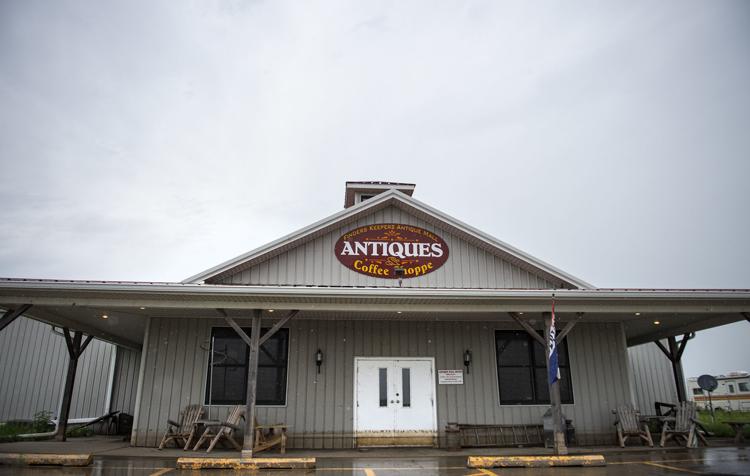 Flooded businesses, 7.25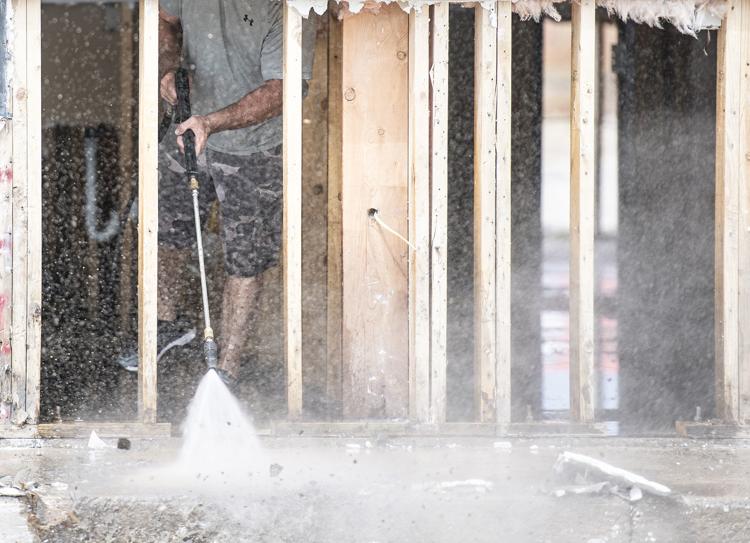 Flooded businesses, 7.25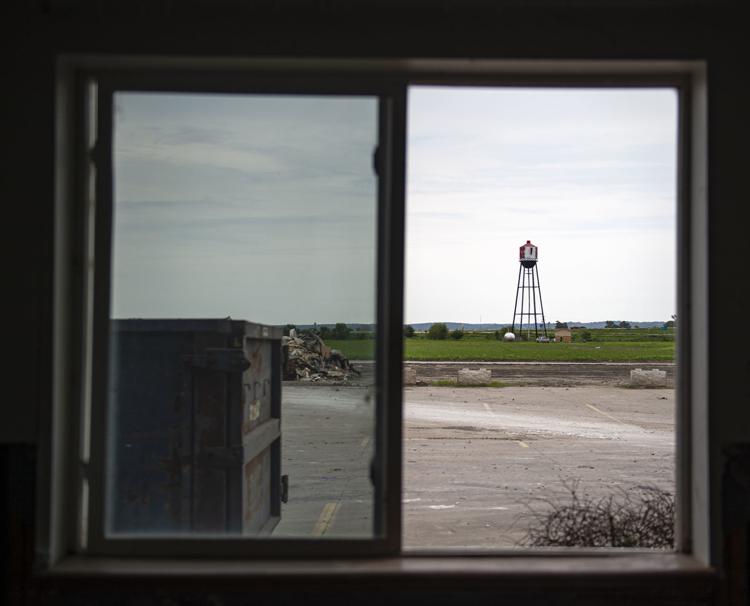 Flooded businesses, 7.25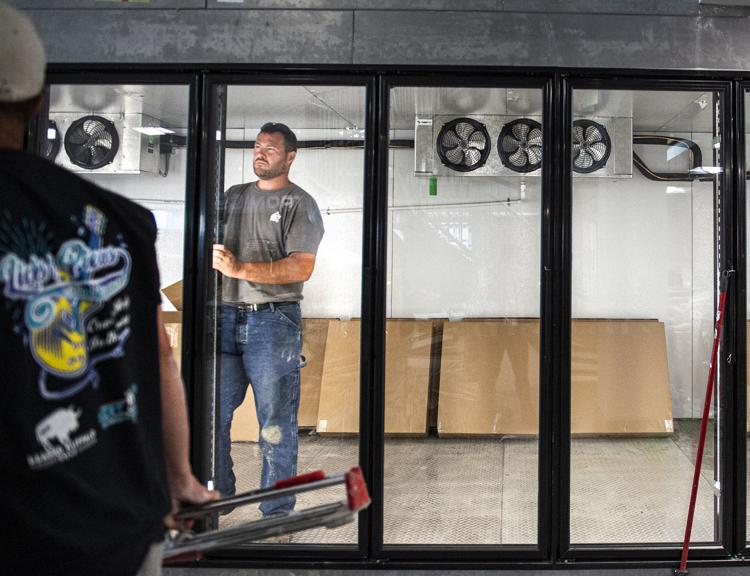 Flooded businesses, 7.25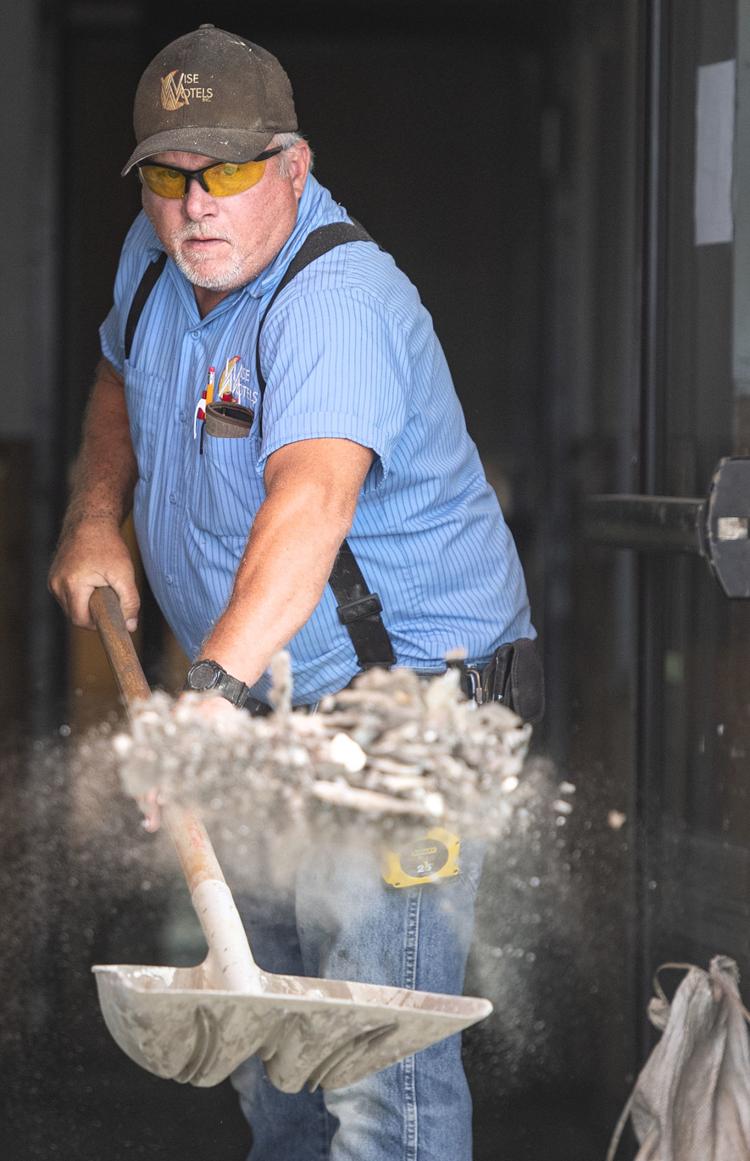 Flooded businesses, 7.25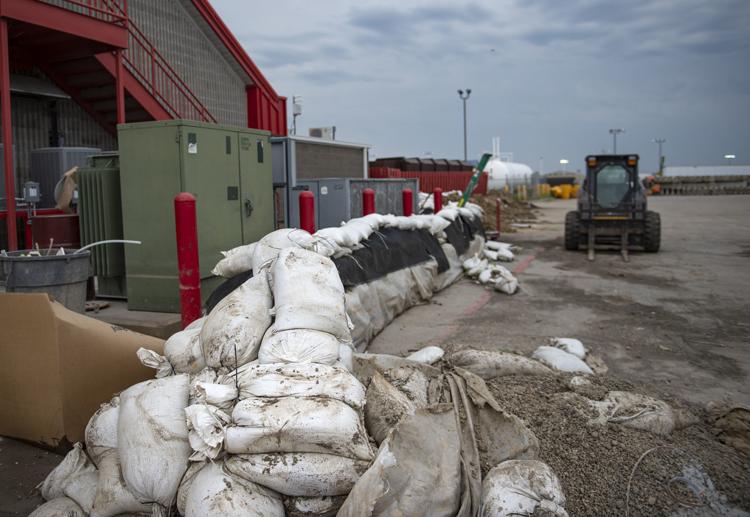 Flooded businesses, 7.25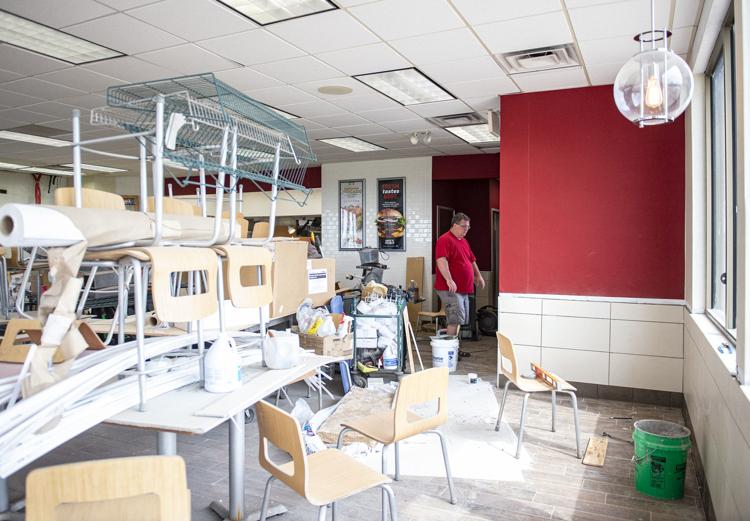 Flooded businesses, 7.25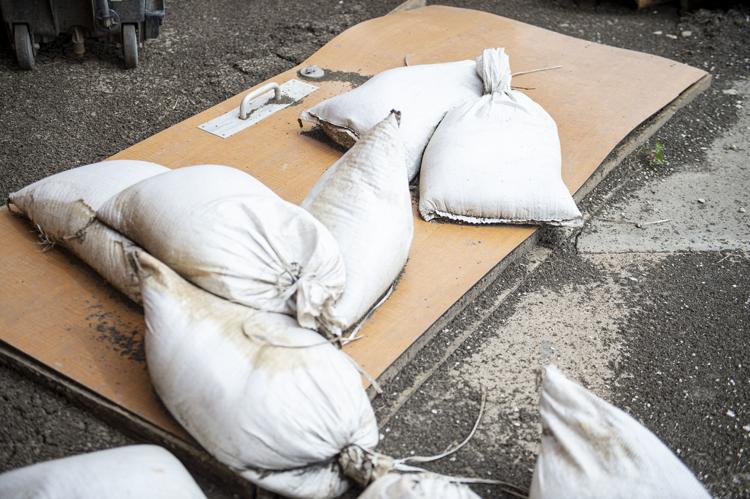 Flooded businesses, 7.25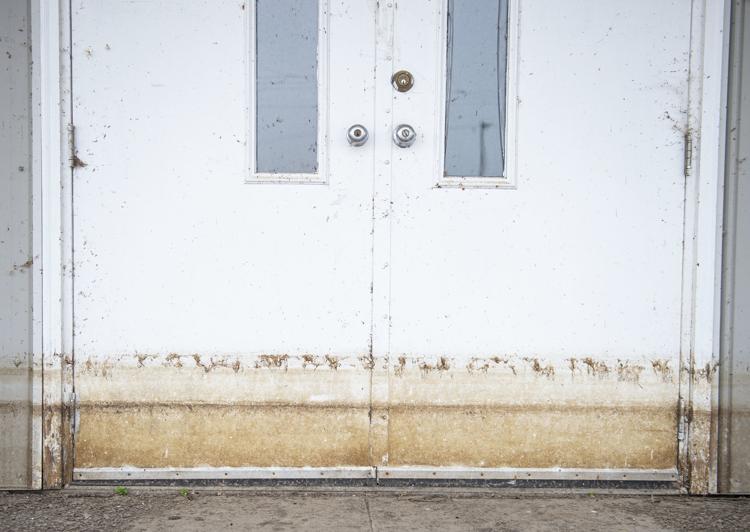 Flooded businesses, 7.25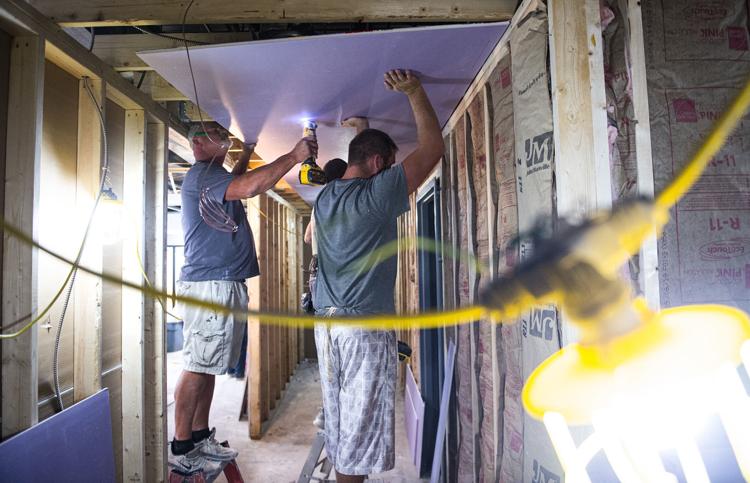 Flooded businesses, 7.25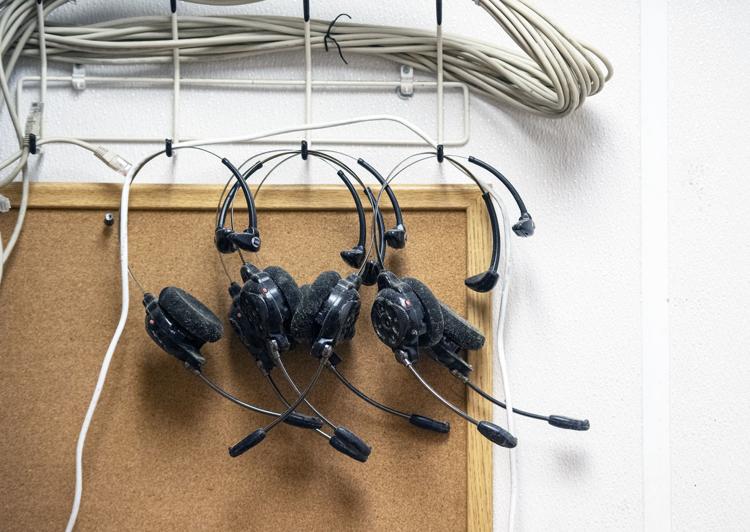 Flooded businesses, 7.25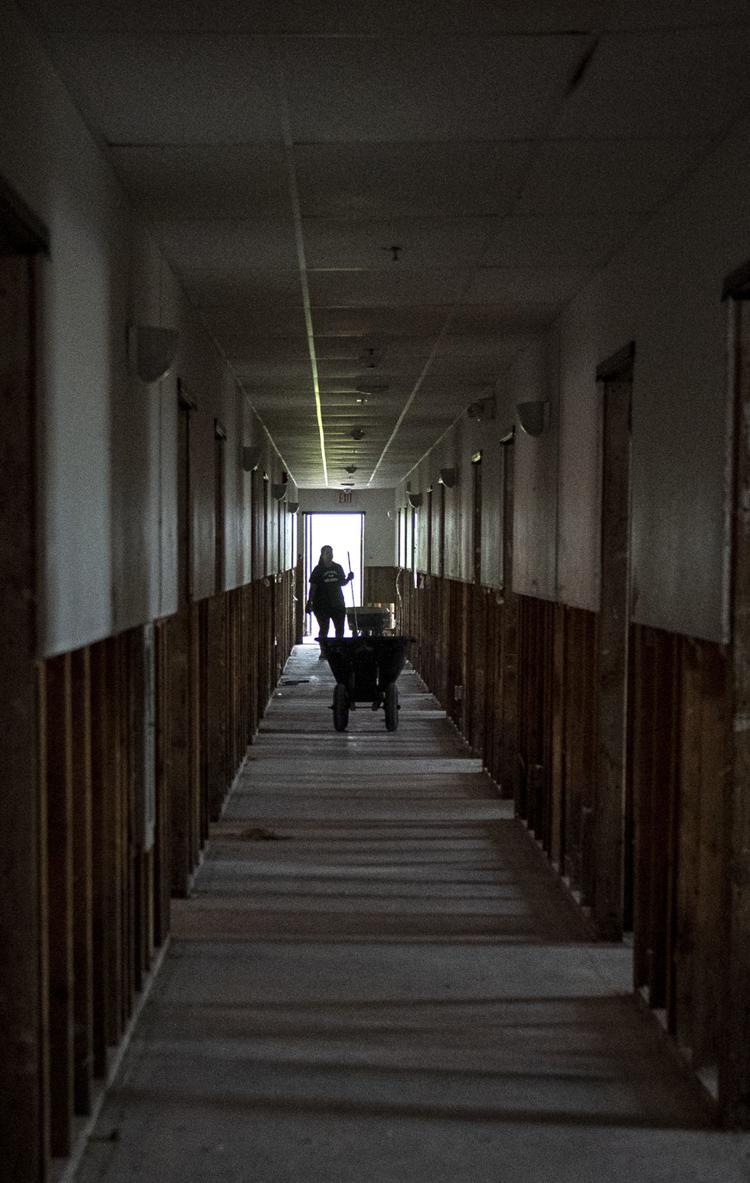 Flooded businesses, 7.25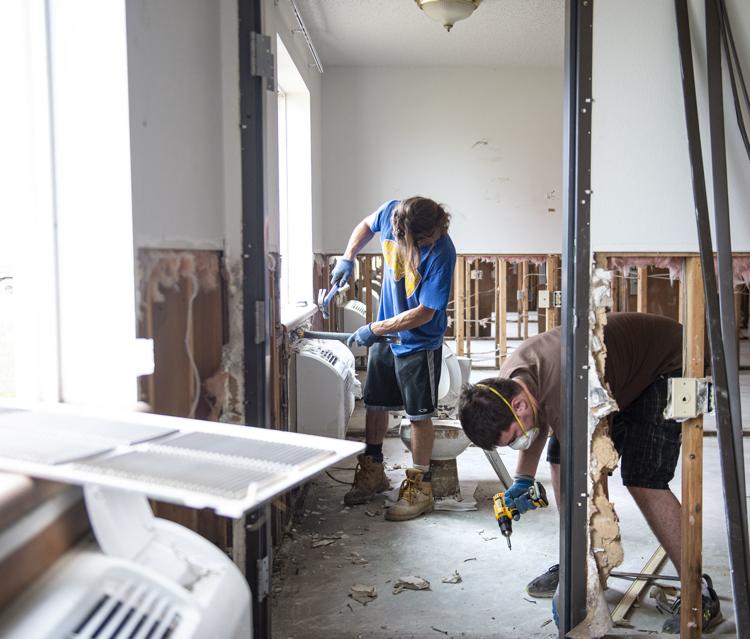 Flooded businesses, 7.25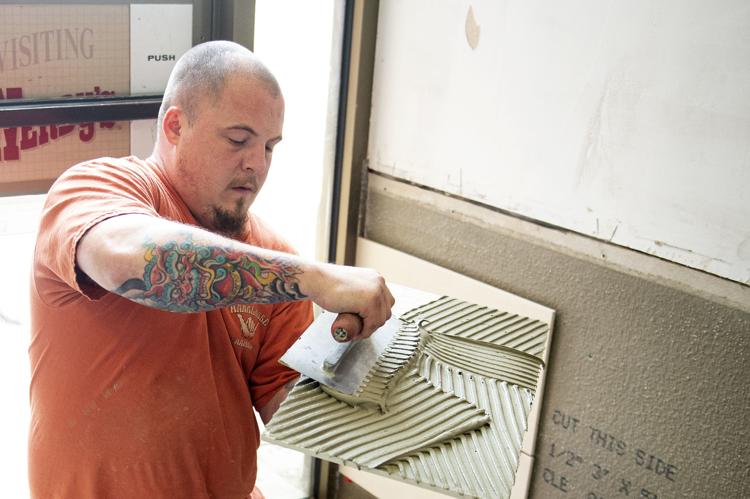 Flooded businesses, 7.25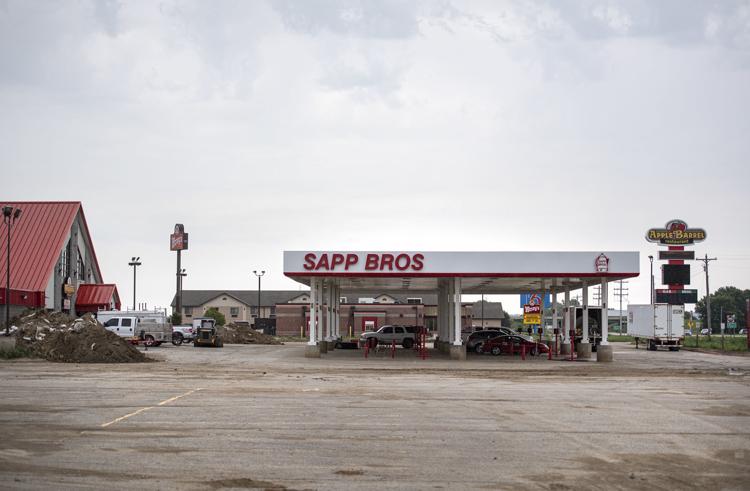 Flooded businesses, 7.25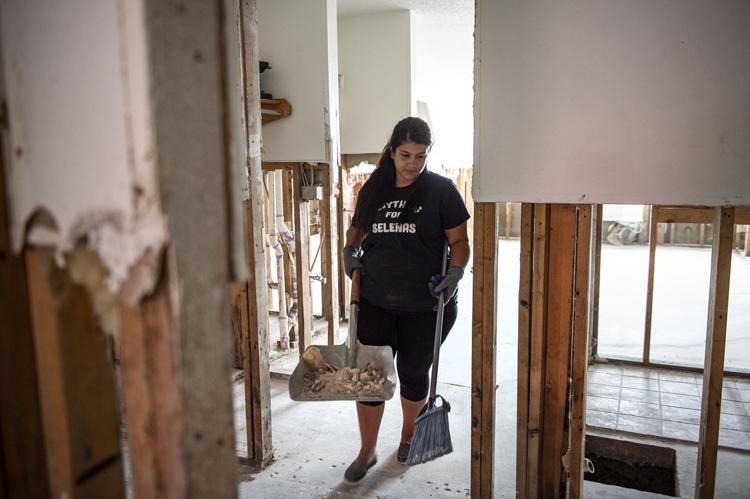 Flooded businesses, 7.25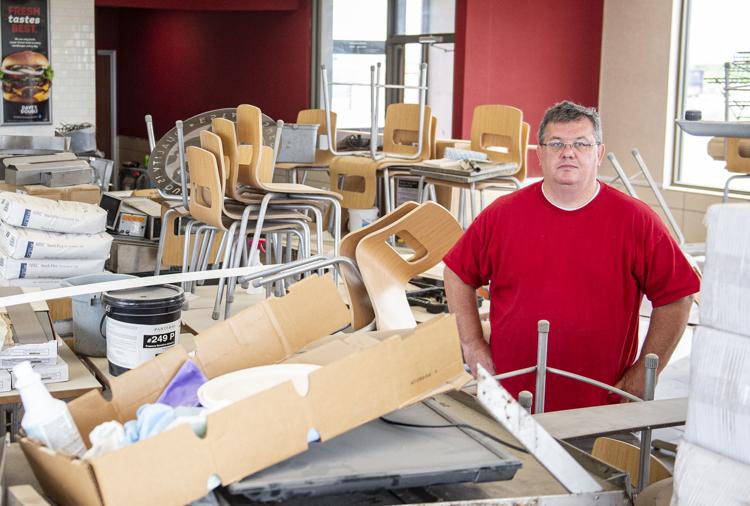 Be the first to know
Get local news delivered to your inbox!