He searched with his metal detector for months before he found the treasure, hidden for nearly 75 years beneath a forest floor in northwestern France.
Gwen Le Moal wiped it free of mud, revealing a small bracelet, its chain intact. And then he saw the name that will bring him to the middle of Nebraska, thousands of miles from his home.
When he gets to Ravenna next month, he'll get a hero's welcome, a full serving of Nebraska Nice: They'll put him up in the hotel on main street, buy him a steak or two, show him the buffalo outside of town, throw a small parade.
Eventually, they'll gather in the city auditorium on Memorial Day, where the 48-year-old will present his discovery -- a military ID bracelet that belonged to a soldier who grew up on a nearby farm, and who didn't make it back to Buffalo County alive.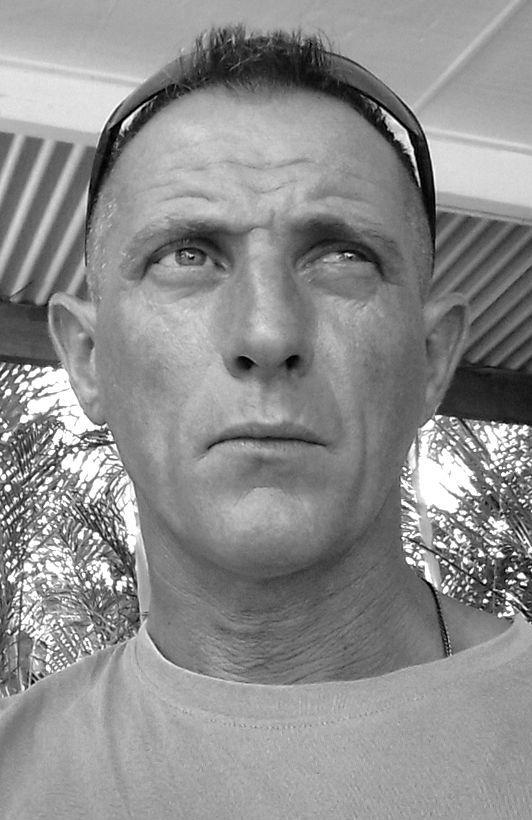 Le Moal didn't envision anything like this when he pulled the bracelet from the ground nearly two years ago.
And even after he'd traced it to Richard Roy Wallace, an infantryman from Ravenna who died less than a month after landing in France, he thought maybe he'd make a quick, quiet trip to the U.S. to return it to the man's relatives.
But now he's looking at his calendar each day, he said, eager to be embraced by the people of Ravenna.
"I'm really happy about all of that," he said in an email this week, his English choppy but his excitement clear. "And I know I'm really lucky to be in this story."
The older of two sons, Dick Wallace was raised on a farm near Ravenna. These were hard times, the early 1930s, and he quit school his senior year to support his family, said Rick Wallace, his nephew.
Pvt. Richard R. Wallace, an infantryman from Ravenna, died shortly after landing in France in 1944.
"All the money he made, he'd give to his mom," he said.
He joined the Army in December 1942 and landed in France in July 1944, in the bloody weeks after D-Day. He was wounded Aug. 8 in what a newspaper described as "the terrible fighting at the battle of St. Malo," and died in a military hospital two days later.
At the time, Pvt. Wallace, 29, was the Ravenna area's ninth loss to the war.
Gwen Le Moal found a Nebraska soldier's World War II military ID bracelet buried in northwestern France. Even after more than 70 years in the …
His body remained in France for four years, at the U.S. cemetery in St. James. Wallace's mother had been waiting for his return, and she was more at ease when he was finally home and buried west of town, Rick Wallace said.
His brother, Bob, had also served overseas, survived the Battle of the Bulge and, years later, wrote his autobiography.
Dick was a better kid than he was, he wrote. "Poor guy sure didn't get many pleasures out of life but he was the finest gentleman and brother anyone could ever have."
Marty Russell opened her email last fall: A woman in England was trying to learn about a Ravenna-area veteran, and wondered if Russell could help.
Russell, the researcher for the Historical Society of Ravenna, told the woman she was born in an Army hospital, her father served 20 years, and she belonged to the VFW and American Legion auxiliaries.
"She said, 'You'll do.' And she said, 'I have a friend in France, his hobby is doing metal detecting and finding artifacts from World War II."
Le Moal, that friend, had been trying to unravel the story of Richard Wallace since June 2016, when he found the bracelet south of St. Malo.
His metal detecting allows him to spend hours in the forest. It relaxes him. He thinks about the battles that unfolded there decades ago, and tries to picture the soldiers and what they had gone through.
He's especially interested in the Battle of St. Malo, and he'd heard from old-timers the U.S. military had operated a hospital for several weeks in the summer of 1944.
"Then I spent many months with my metal detector on this area, try to find some evidences and relics," he wrote in an email. He found Wallace's ID bracelet — like a dog tag but for the wrist — about 3 feet down in a garbage pit full of medical equipment, bottles, syringes and patient possessions.
"What a wonderful feeling to discover it," he wrote. "In the mud, but shiny."
Le Moal searched for information about Pvt. Wallace, and found nothing at first. He contacted the cemetery in St. James, but it had no records.
He started thinking: Maybe the soldier is still alive. Maybe he recovered from his injuries.
But later, he found a photo of Wallace's grave west of Ravenna. He was relieved to know what had happened, but sad the stranger who'd worn this bracelet hadn't survived in the forest in 1944.
Ravenna is happy to accept it on Wallace's behalf. They're inviting dignitaries to the Memorial Day presentation — they haven't heard back from the governor yet — and moving the annual program inside, to the comfort of the auditorium, to accommodate their two surviving World War II veterans.
They already have a shadow box for the bracelet.
Le Moal is eager to bring it home. He's paying his own way. He served in the military, too, and feels a link to Wallace.
"As a soldier, dog tag is our passport," he wrote. "This passport is not mine."
But it is his duty, he said, to return it.