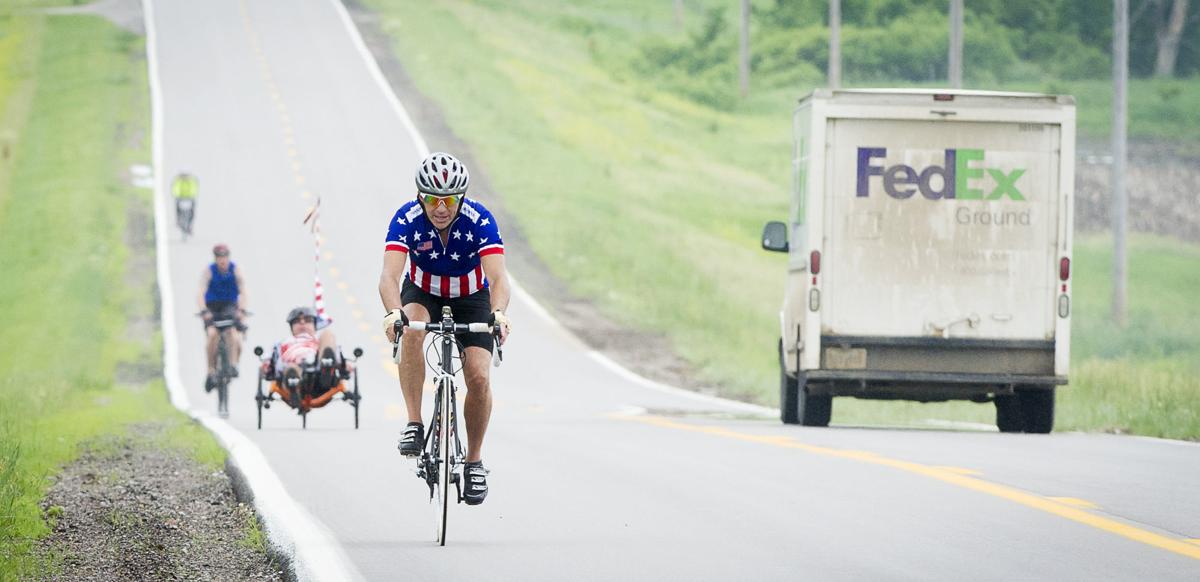 CHADRON — Nearly 400 bike enthusiasts have converged on Chadron this weekend for the start of the 39th annual Bike Ride Across Nebraska.
Chadron was selected as the launch point for the event, and Chadron State College is hosting the riders, volunteers and support staff. There were 393 registered riders as of last week. 
Cyclists will embark on the first leg of their journey Sunday morning, heading to Gordon, where they will spend the night. The group will arrive in Fremont, the final stop, on June 8.
Segments of the route will allow riders to choose to pedal on the highway or on finished portions of the Cowboy Trail, according to BRAN Director Doug Scherlie. The theme for this year's ride, appropriately, is "A Tale of Two Trails."
"There has been a lot of publicity with the Cowboy Trail lately," Scherlie said. "It seemed like a good fit."
BRAN began in 1980, an undertaking by the Omaha Northwest Rotary Club. Today it is organized by the Omaha Pedalers Bicycle Club. Riders have the option of completing the seven-day trek or taking part in three or four days at the beginning or end of the journey.
The trip last toured the northern Panhandle in 2010, when the ride started in Harrison.
The Chadron Chamber of Commerce is providing welcome packets to riders with information about the region.
"This will be one of the largest influxes of guests we will see within our community all year, which gives us a phenomenal opportunity to capitalize on their presence and showcase the hidden gems of our area in a way that they will want to return," said Chadron Chamber of Commerce Director Gabby Michna. "With the innovative efforts taking off in our community, these outdoor enthusiasts are the exact people we would be wise to attract."
Other overnight stops include Cody, Ainsworth, Atkinson, Neligh and Clarkson.