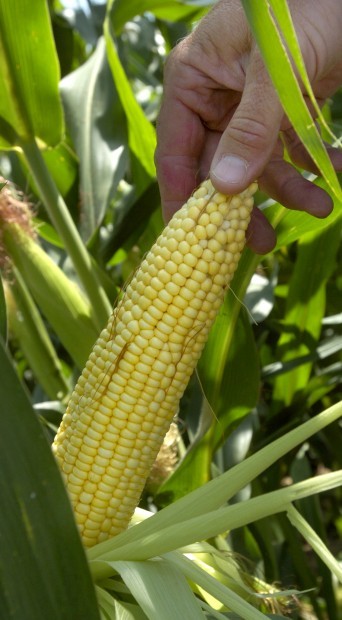 The Environmental Protection Agency struck a blow for ethanol on Wednesday, but it wasn't entirely clear what the agency hit with its long-awaited approval of 15 percent ethanol blends.
Todd Becker of Green Plains Renewable Energy in Omaha called it "an exciting day for the industry," but questions linger about the practicality of an approach that's likely to limit E-15 use to vehicles manufactured in 2001 or later.
Wednesday's announcement applies only to vehicles made from 2007 forward, which the EPA's Gina McCarthy said account for about a third of all highway fuel usage. Similar approval for the 2001-2006 grouping is probable later this year.
In a conference call with reporters, McCarthy said EPA action can help reduce dependence on foreign oil and greenhouse gases.
But the points she made on the plus side didn't generate loud applause among ethanol advocates in Nebraska, the nation's second leading ethanol producer among states.
A big reason why is the estimate that 64 percent of vehicles on the nation's roads were made before 2001.
Todd Sneller of the Nebraska Ethanol Board said "the decision today simply gives the option to petroleum retailers" to sell the higher grade of ethanol to customers who drive newer vehicles.
"And," Sneller said, "the challenge of marketing to that specific segment may be so difficult that marketers choose not to exercise that option in the near future."
His prediction for what will happen over the course of the next year? "I believe we will continue to see E-10 be the predominant fuel for conventional vehicles."
Don Hutchens of the Nebraska Corn Board also sounded less than thrilled about leaving older vehicles out of the equation.
"Trying to find some positive news in this, it does substantiate that we know that E-15 will work well in modern vehicles," Hutchens said.
"We anticipate that it will work well in 2001 and newer vehicles," he added. "And we think, eventually, science and research will say it works well in all those (older) vehicles that used E-10, as well."
In the months leading up to Wednesday's announcement, ethanol advocates tried to drive home the importance of E-15 as a way to stay the course toward a 2022 federal mandate of using 36 billion gallons of renewable fuels per year.
A dozen years ahead of that target, there's a danger that there will be more E-10 fuel on the market than current mandated use can accommodate. At the same time, it appears likely that a 45-cent federal production credit will be cut back or eliminated after Jan. 1.
Green Plains' Becker, Tom Bius and others in a producer consortium called Growth Energy tried to put a positive spin on Wednesday developments.
Pointing to expectations for quick approval of 2001-2006 vehicles, Growth Energy Executive Bius said: "Every vehicle on the road 10 years old or newer is eligible to use E-15, not a small number whatsoever."
But the marketing implications remain uncertain to Mark Whitehead at Whitehead Oil in Lincoln.
Whitehead, who presides over a retail domain that includes 25 Lincoln service stations, said part of the puzzle is the possible corrosive effect of 15 percent ethanol blends on fuel-dispensing equipment and related insurance coverage.
"My gut reaction is that it will work just fine," Whitehead said, "but there's certainly no certification to that effect. And if something does happen to where the hardware does end up having a problem, it leaves the marketer out there, the retailer, exposed."
The EPA's McCarthy emphasized that action by her agency was not a mandate.
E-15 clearance, based on Department of Energy testing, "by no means is an assurance that marketing will happen quickly," she said, "and that, frankly, is not EPA's job."
At the same time, the EPA "does not close the door" on testing of older vehicles with less efficient emissions-control equipment that might result in E-15 approval.
That wasn't good enough for Nebraska Sen. Mike Johanns, who issued a prepared statement blasting the Obama administration for "continued foot-dragging" on what could have been a broader and clearer advancement for E-15.
Johanns' Democrat counterpart, Ben Nelson, called the E-15 decision "a good first step."
Among other debatable points is what effect, if any, EPA action would have on corn prices that have been rising for the last several days as a reaction to a smaller federal forecast for 2010 corn production.
Hutchens said nothing changed Wednesday in terms of near-term ethanol demand, so price pressure will be coming from somewhere else.
Meanwhile, "I think everybody else is saying this doesn't really clarify things very well for motorists," he said, "and I agree with that."