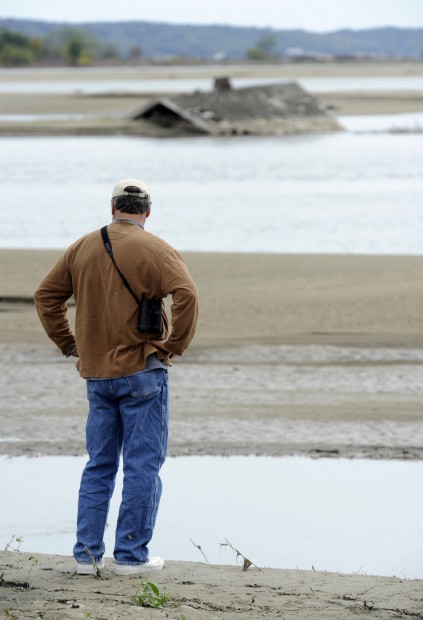 The Nebraska Farm Bureau has confirmed what Nebraska farmers have known for months: This year's flood was economically devastating.
With farmland in 14 Nebraska counties under Missouri River floodwater, the state lost nearly $189 million in economic activity from agriculture this year, a study released Tuesday by the bureau said.
Bureau President Keith Olsen said the loss goes beyond the corn and soybeans farmers planted before the water started to rise.
"There's a number of farmers who either lost all or part of their crops for the year," Olsen said. "It impacts the whole community. You don't have the harvest expense -- people buying fuel or hiring help."
You have free articles remaining.
The state also lost $57.8 million in wages from the flood, the study found.
Business dropped off at grain elevators in the counties affected by the floodwater. Burt and Washington counties, the hardest hit, lost more than $28 million. The two counties each saw several fields swamped when the water rose in early summer.
In Southeast Nebraska, Nemaha County lost more than $12 million, the study said, and was the state's fourth-worst hit. Richardson and Otoe counties also were hit hard, losing $8 million and $6 million, respectively. Cass County also lost $6 million.
Even as highways reopen and fields drain, Olsen said the cleanup process has just started. Many pastures are now littered with silt and garbage, and Olsen said it could take years before agriculture returns to its pre-flood state.
"Time will tell" how long that takes, he said. "That's one of the unknowns."