She didn't think their hay meadow would ever melt.
Two days after the Niobrara River rose in mid-March, Ann and Billy Kepler had stood, speechless, before their 75-acre riverside field.
Normally, they relied on this rich Keya Paha County bottomland to grow the grass that fed their 200 cows. But now it was all gone, buried beneath an ice field the river had shrugged off — a tangle of truck-sized bergs measuring 20 feet high and 200 yards wide that disappeared downstream for nearly a mile.
Billy Kepler leaned against a remaining fence post and tried to take it all in. Ann Kepler took his photo from a distance.
"We were just at a loss for words," she said.
The last time anything like this happened, those who remembered told her later, the ice hadn't yet melted by the Fourth of July. So they used it in their ice cream makers. She was sure it would linger at least until winter returned.
Then a few timely rains fell. A 90-degree day dawned. And when almost all of the ice melted, it revealed what the river's rise had left in the meadow for Ann and Billy Kepler, but also what it took.
'A river bottom on the meadow'
The rush of water and ice had uprooted about 4 miles of their fence, breaking the wooden posts, bending the steel.
"It absolutely strung them all over," she said. "The ice grabbed hold of the wires and shoved them."
Still, with a little ingenuity, they managed to keep their cows nearby, she said. They feed them daily, so they were able to watch the ice field's retreat.
"We were surprised by how fast it melted. We weren't sure how cold it was going to keep itself."
Upstream, from Valentine to nearby Newport, the Niobrara is a recreational river, and the flood had performed a spring cleaning, collecting and depositing on their meadow the evidence of past summer vacations.
They found sunglasses. They found sandals and sneakers and Frisbees and float tubes and boards and bridge planks.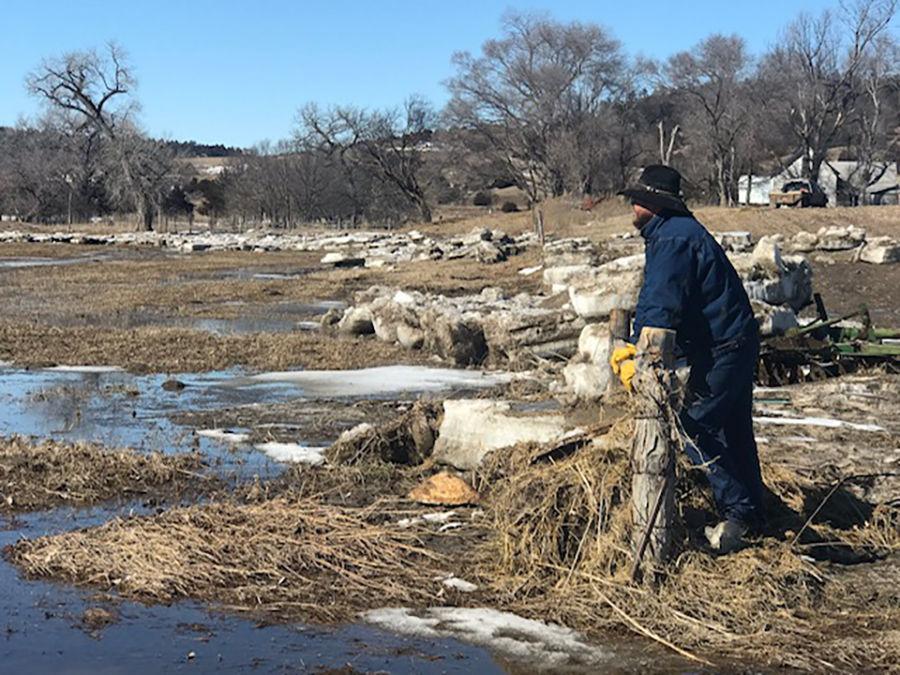 They can pick all of that up — and the cedars and cottonwoods, too — clearing the meadow by hand and by chainsaw and by 8-foot tractor bucket.
But beneath that, the melting ice revealed a foot of mud — a silt-filled layer of clay covering the grass that would normally feed their cows but is now choked of air and sun.
"It's just a river bed," she said. "A river bottom on the meadow."
'The work is just starting'
They have day jobs, children to take care of and animals to feed. Their spring cows are calving.
And their meadow is so moist that any amount of rain turns it into a soupy mess.
"But any day we've had time and the weather has cooperated, we've been over there," Ann Kepler said.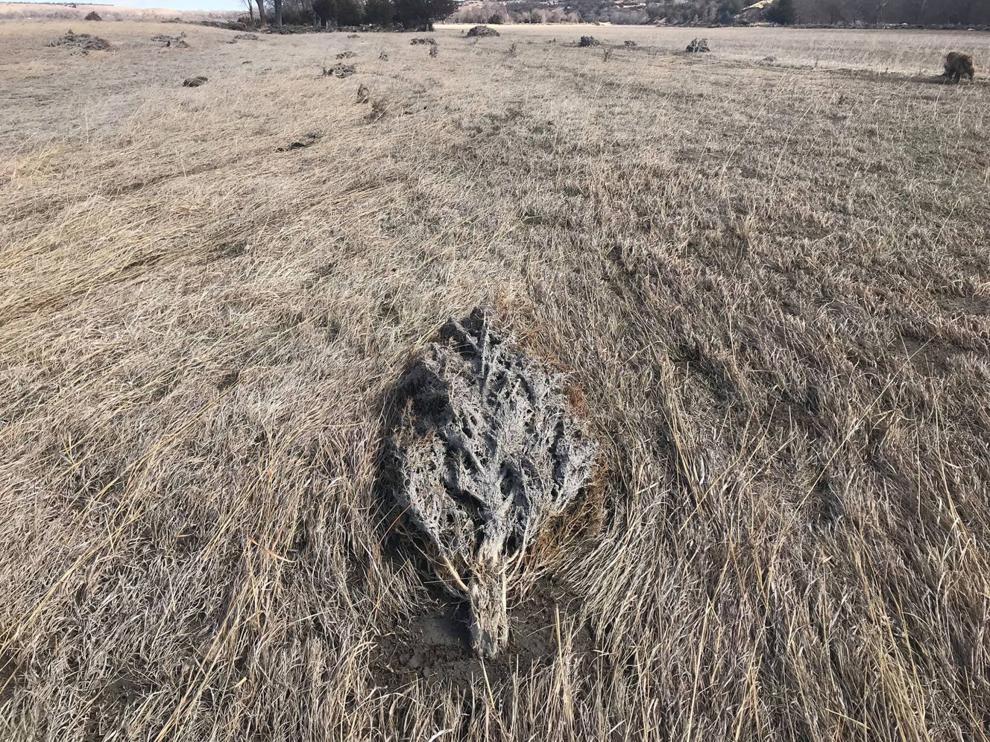 They're among the more than 1,000 Nebraskans who have applied for help from the federal Emergency Conservation Program, which assists farmers with the costs of cleaning and repairing their land.
They were cleared for light cleanup first, rolling up fence wire and hand-picking debris, piling it in a corner of the meadow.
They've since been allowed to begin heavy cleanup, using equipment to try to scrape away the sand and clay. But much of it's still too wet to access and, where they can work, progress is slow.
"I felt like we were out there with a toothbrush on numerous football fields," she said.
Any other year, the grass would be green and growing by now, like it is in the few areas untouched by sand and silt. They would begin mowing and baling their riverside pastures in June or July, stockpiling feed for their cows.
This year, they don't know what the meadow, or their future, holds.
"We're not sure of that ground that was beneath all of the ice," she said. "But we need that grass to get some sun and some air."
But they do know they're not alone. Up and down this river, and so many other rivers and all of their tributaries, are Nebraska farmers and ranchers trying to cope and clean and rebuild.
And many have lost more than they have, she said.
"The one thing all of us have in common is a mess. Goodness, I think the work is just starting for so many people."