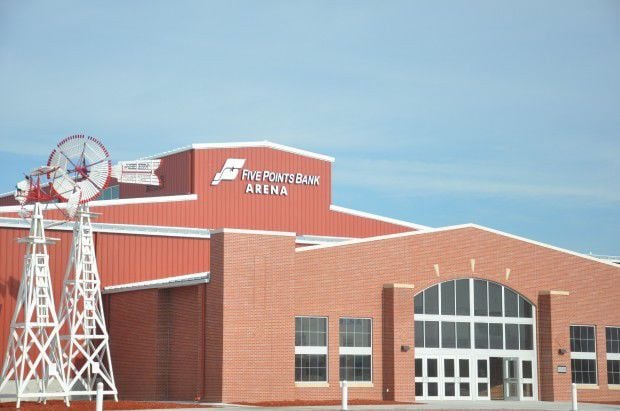 GRAND ISLAND — The nation's largest 4-H livestock show is relocating from Omaha to Fonner Park in Grand Island, where the Nebraska State Fair runs.
The Aksarben Foundation sponsors the Aksarben Stock Show, which began its Omaha run in 1928.
The foundation's Kevin Kock says moving to Grand Island will help the event expand. Last year it drew nearly 1,100 4-H participants from surrounding states. Kock says the Fonner Park facilities offer more room than CenturyLink Center Omaha, which has hosted the show since opening in 2003.
The stock show for years was a marquee event at the Ak-Sar-Ben Coliseum, which closed in 2002.
This year's stock show will be held from Sept. 28 through Oct. 1.
A professional rodeo has run with the show since 1947, but Kock says a contract for the 2017 rodeo hasn't been signed yet.