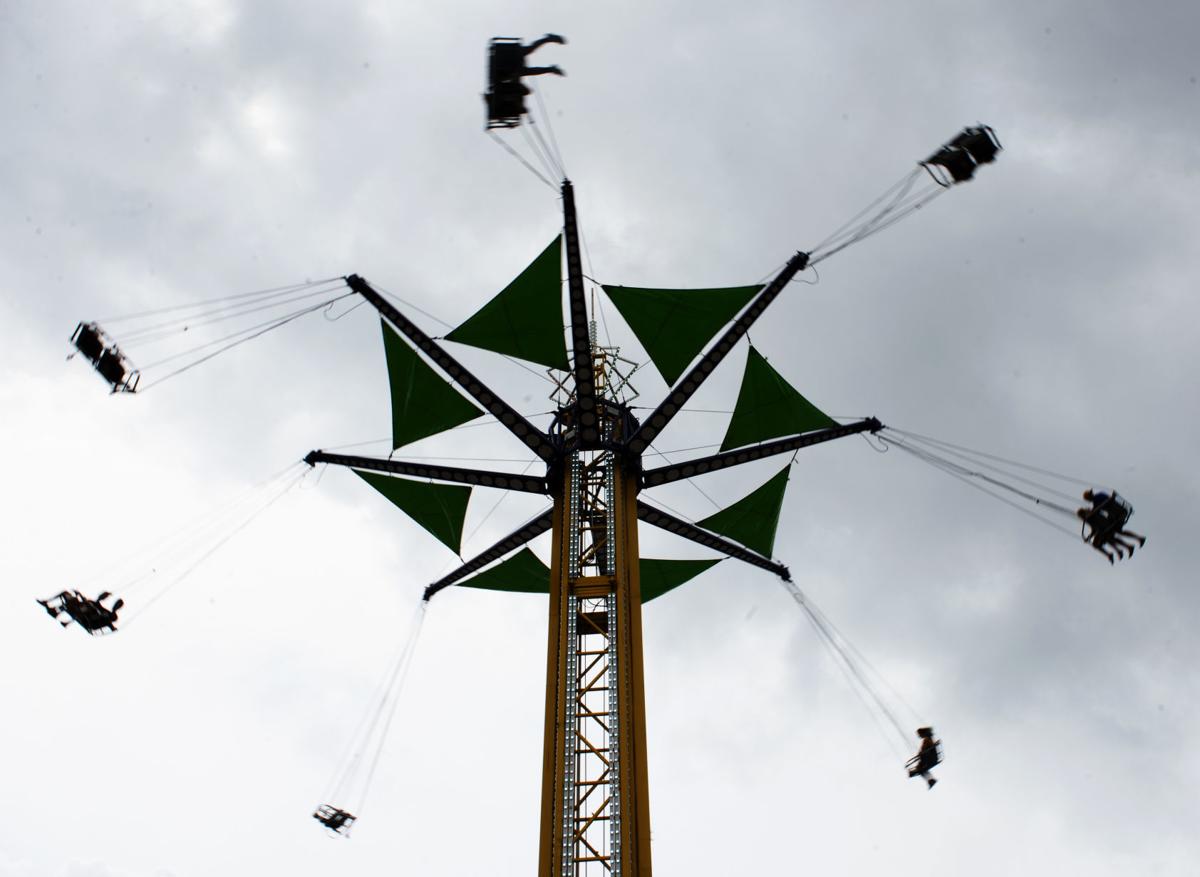 One of the wettest months on record in Grand Island left the Nebraska State Fair underwater — literally — for part of its 2019 run.
Parking lots in fields just outside the fair's fence were closed almost from the get-go, while a deluge left standing water in some booths along the midway.
But when fairer weather returned late last week, so did the crowds, said Lori Cox, executive director of the fair.
"We couldn't have asked for better days on Saturday and Sunday," Cox said. "In some areas, we saw record-setting numbers."
Final attendance numbers won't be in for another week, but the drop in attendance early in the fair will be offset somewhat by the large volume of advance tickets, sold-out concerts and tie-in events with the University of Nebraska-Lincoln luring more people over the weekend.
On Sunday, Cox estimated more than 50,000 people visited the fair, with about that many expected to see the exhibits, watch the final 4-H shows and ride some of the rides Monday, which was also the day veterans got in for free.
To put that in perspective, only about 22,500 attended the fair on the opening Saturday (Aug. 23).
The bounceback took something of a herculean effort, Cox said.
You have free articles remaining.
With the parking lots rendered unusable by the rains, fair officials scrambled to line up buses capable of shuttling fairgoers between parking elsewhere in Grand Island and the fair's front gate.
"Just hiring charters doesn't happen," Cox said. "Most times, you've got to book them six months out."
Buses from area schools, which began shortly before the fair did, were also out of the question.
But the fair worked with Heartland Express and Omaha Windstar to scrounge a fleet of two dozen charter buses that ran near full-capacity last week, not at the 30% capacity they typically run.
"They handled that crowd (on Sunday)," Cox said.
Despite the strong attendance late in the fair, Cox said this year was "a tough year" for the fair's finances.
"You just can't lose eight days financially from the gate and lack of attendance and not have some repercussions," she said.
Still, the weekend showed that Nebraskans still support their State Fair, Cox added, rain and all.
"I think it's a wonderful thing Nebraskans came out strong and really showed some incredible tenacity on some of those days that were really wet," she said.