The mountain lion picked the wrong moment to emerge from the riverside woods and cross the road.
At about 8:30 p.m. Tuesday, it stepped into the path of a Pontiac on the half-mile stretch of Nebraska 14 between the edge of Fullerton and the Loup River.
The high school student driving knew what she'd hit, though the cat had disappeared. And the sheriff and state conservation officer who responded found enough evidence to confirm it.
"The hood was dented in, and there was cat hair stuck in the grille," said Nance County Sheriff Ben Bakewell. "Lots of hair."
With an injured predator so close to town, officials launched a search, notifying nearby residents and sending up a drone with a thermal-imaging camera.
They looked for three hours that night, Bakewell said, but there were too many deer, too much low-level ambient heat in the trees, too many false signals to continue.
"The next day, we found it (the mountain lion). We went to one heat source; that wasn't it. We went to the second heat source and that was it."
They found the male lion dead, sprawled beneath a tree about 200 yards from the highway. A deputy carried the animal — estimated to weigh about 150 pounds — back to the road, where it was turned over to the Nebraska Game and Parks Commission.
"It's definitely a very large cat," said Bakewell, who took a photo of his size-14 boot next to its track. "It's unbelievable how big of a paw it had."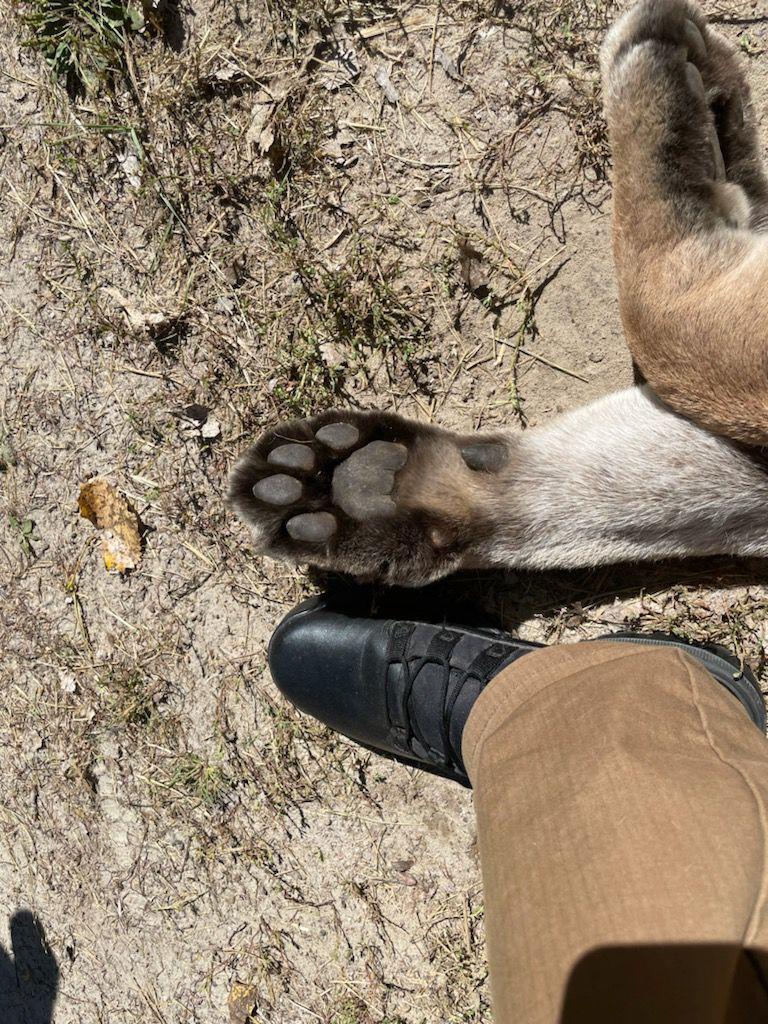 The sheriff wasn't surprised by the presence of the predator. He's received and reviewed about 30 trail-camera photos of mountain lions in Nance County this year, he said, and snapped his own picture last year.
"And I can confirm there are four that I know are different."
But the Game and Parks Commission doesn't have evidence of a resident population in the area, said Pat Molina, assistant wildlife division administrator.
The state is aware of three areas with lion populations — the Niobrara River Valley, Wildcat Hills and Pine Ridge regions, Molina said.
"The rest of the state, we would classify as migrant lions at this point. But have lions moved through that area? You bet."
The state has two previous records of mountain lions in Nance County, one in 2009 and another in 2016. "It doesn't mean there weren't more," Molina said. "Those are the ones we confirmed scientifically."
The animal killed Tuesday wasn't the first road-killed lion in Nebraska. Between 1991 and 2018, the state confirmed 13 mountain lions killed by cars, trucks and trains; he didn't have immediate access to records for the past three years.
The cat that tried crossing the road Tuesday will be necropsied, and its body ultimately donated to a museum, Molina said.