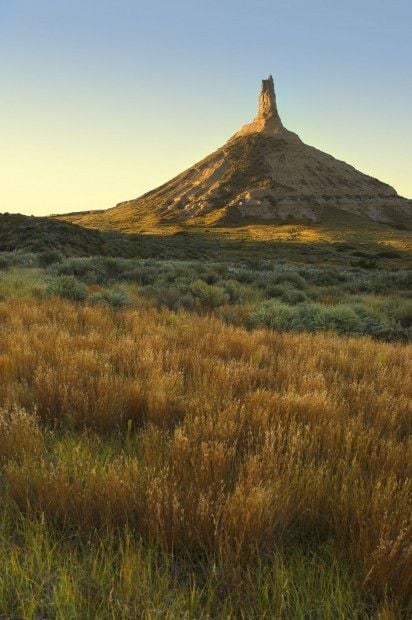 It took months to negotiate, but the Nebraska State Historical Society Foundation has sewn up a deal to buy 360 acres of former pioneer stomping grounds at the base of Chimney Rock.
The foundation, which supports History Nebraska, expects to close on the $400,000 deal Thursday.
"It's a big deal for us," said Leslie Fattig, the foundation's executive director. "Now we know that land is protected forever. It will always remain in pretty much the same state it was 150 years ago."
The parcel sits between the 300-foot state-owned spire and the Abbott Visitor Center, allowing the state to eventually let visitors get closer to Chimney Rock.
A similar effort to buy and preserve land surrounding the monument was launched in 2010, but that campaign failed. The latest effort began this spring, Fattig said, when officials started talking to landowner Gordon Howard.
"The time was right for us to do this," Fattig said. "When it came up for sale, they talked to us first because they wanted us to have it."
Howard had been born in a sod house in the shadow of Chimney Rock, and for decades his family operated the Oregon Trail Wagon Train, offering tourists rides, food and entertainment. He's been credited with helping get the national landmark on the Nebraska quarter, and he donated land for the visitor center.
Howard died last month, but the talks continued. "That has always been Dad's wishes; he always wanted to save the pristine prairie," said Dan, a son.
The family had fielded other offers, he said. And they'd even approached a real estate agent.
"But it was obvious to the whole family that the first thing we needed to do was talk to the state," he said. "We couldn't be more excited with following through for Dad."
The foundation received funding from the Dillon Foundation and is applying for a grant from the Nebraska Environmental Trust, Fattig said.
The sale is separate from an ongoing $1.7 million fundraiser to expand and improve the visitor center, which attracts about 30,000 people a year.
It's unclear yet what changes the state will make to the land, said Sandra Reddish, a historic sites coordinator based at the center. But an outdoor classroom and a trail that takes visitors closer to Chimney Rock are likely.
"This is the first step in a very long process," she said. "People are throwing out various ideas with what they'd like to do with it and we'll have to sit down and hammer it out."
But what matters now is the protection of Chimney Rock and the land around it, Reddish said.
The view that greeted nearly 400,000 pioneers on the Oregon Trail will remain unbroken, protected from development.
"Cows are one thing to have walking around out there when you're taking a photo," she said. "It would be another thing to have housing out there."
Chimney Rock in 23 photos
Chimney Rock in 23 photos
Chimney Rock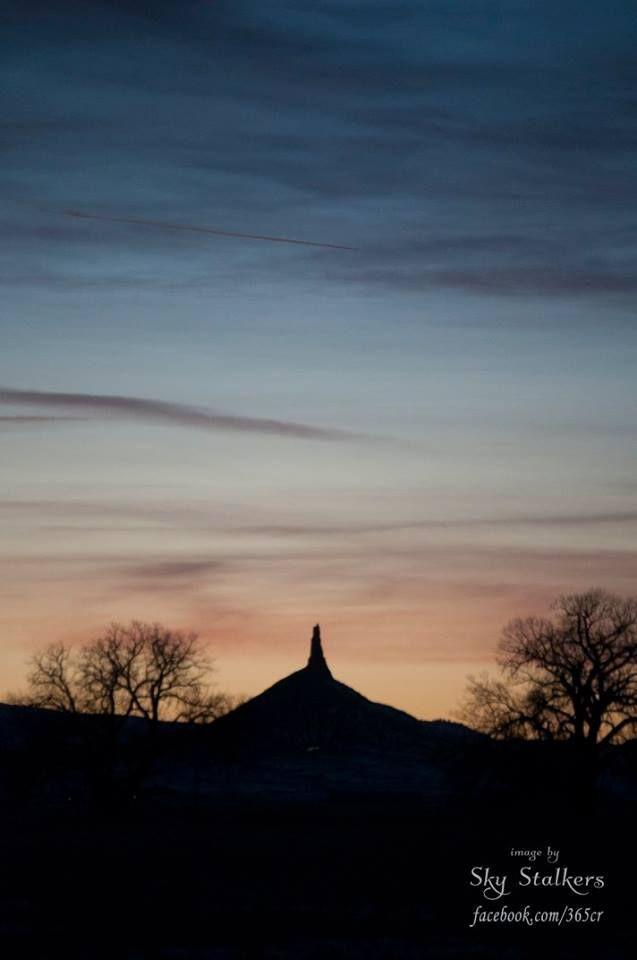 Chimney Rock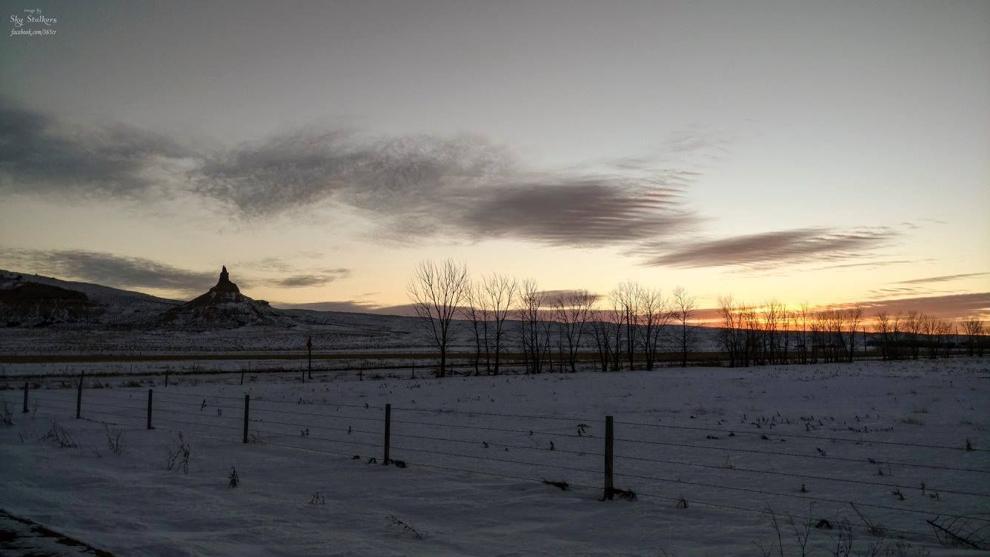 Chimney Rock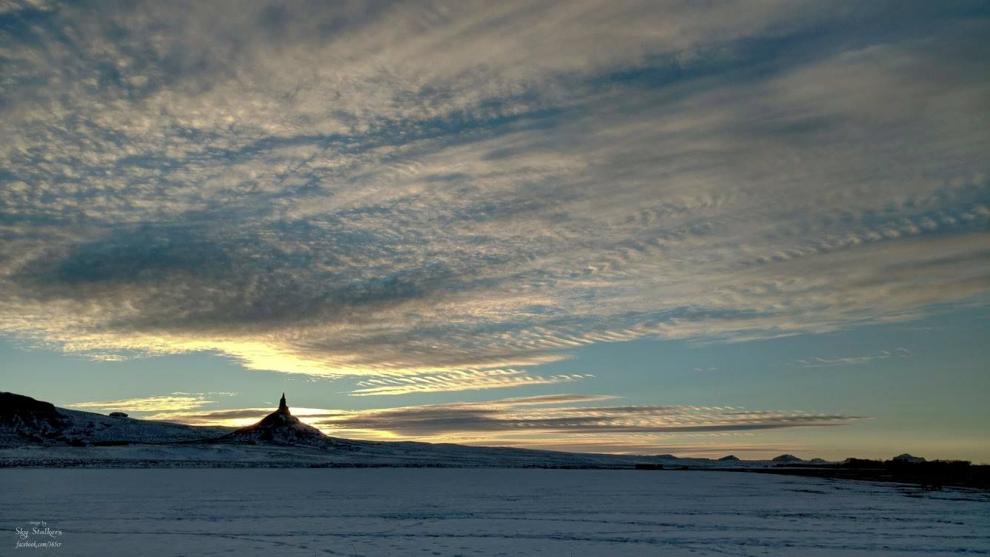 Chimney Rock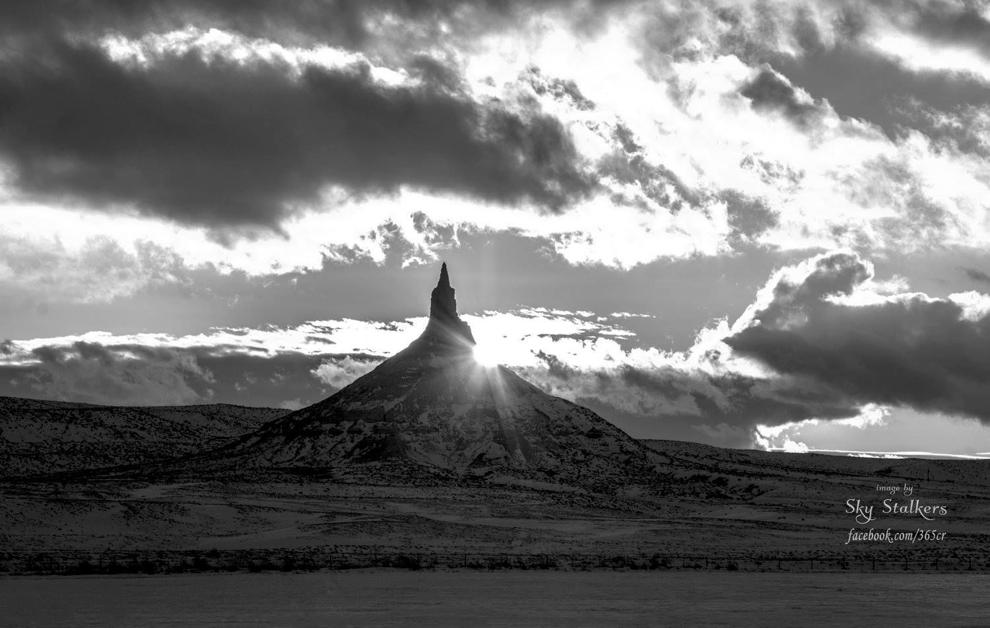 Chimney Rock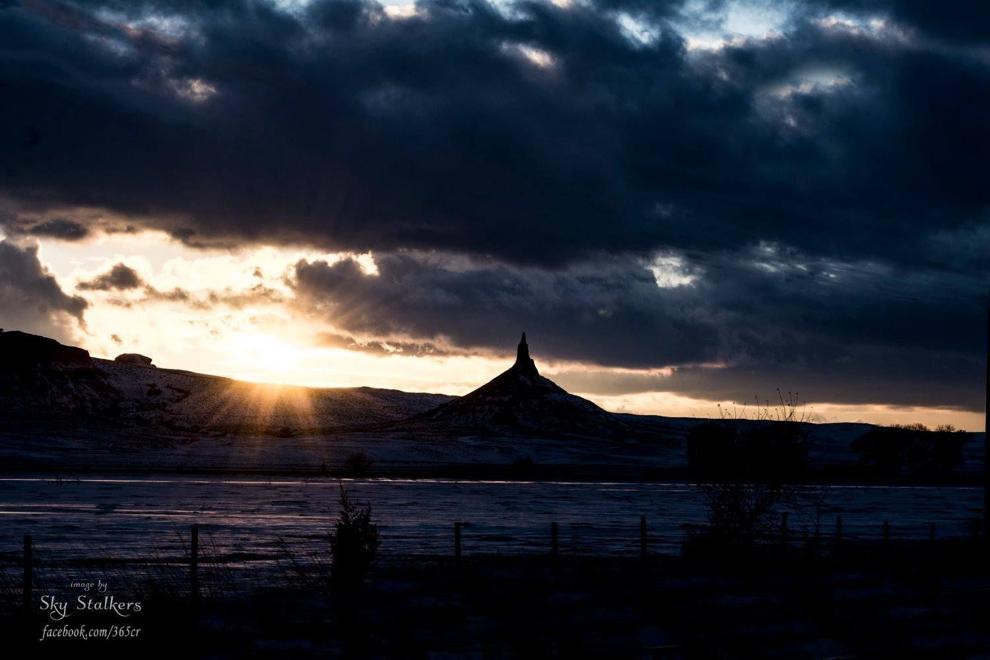 Chimney Rock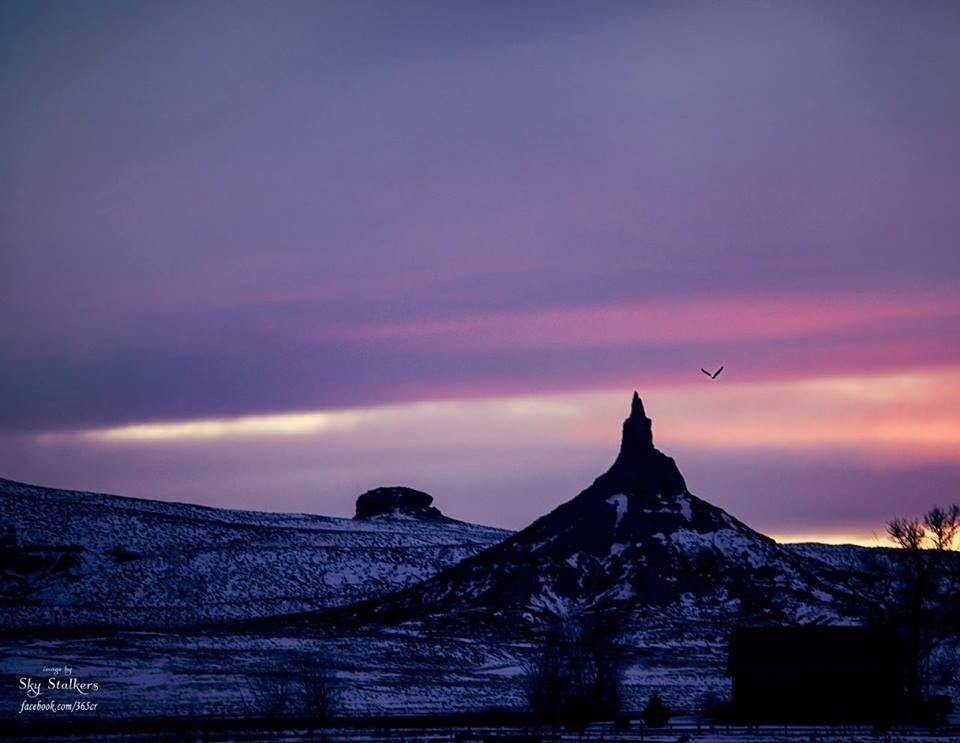 Chimney Rock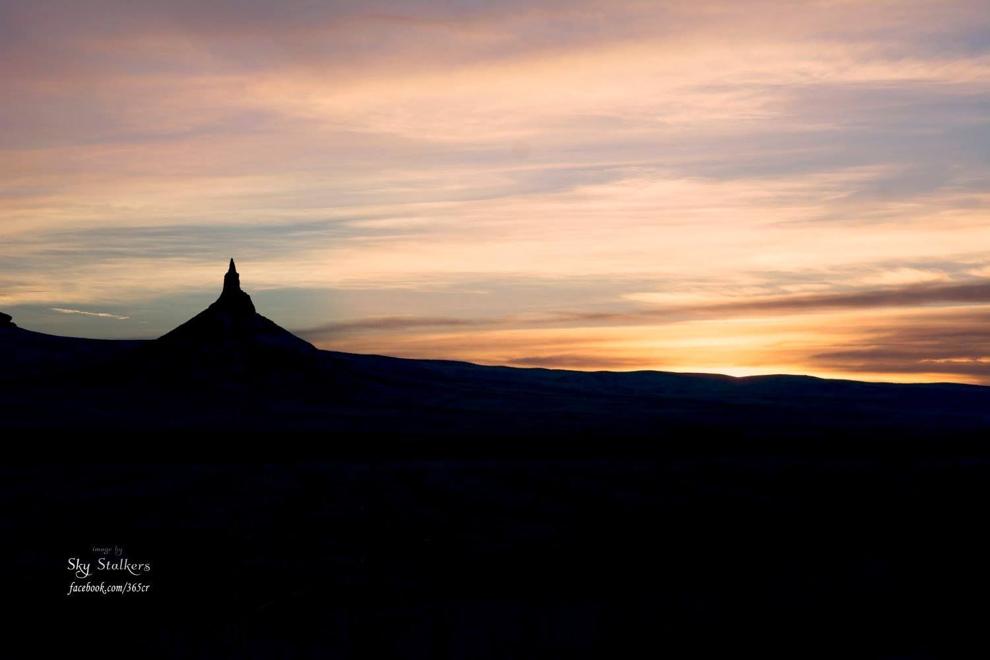 Chimney Rock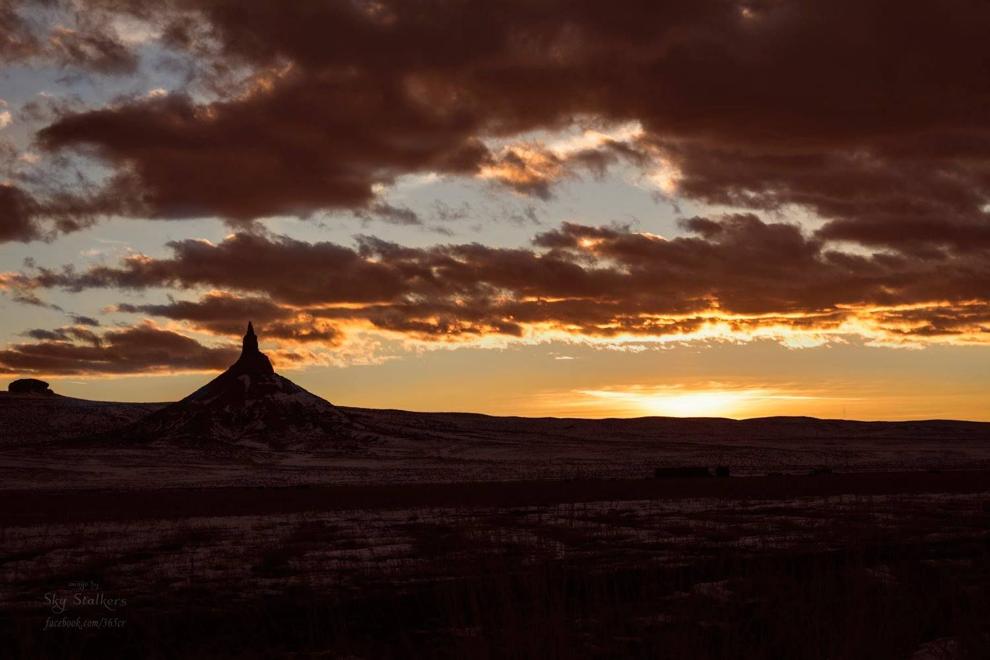 Chimney Rock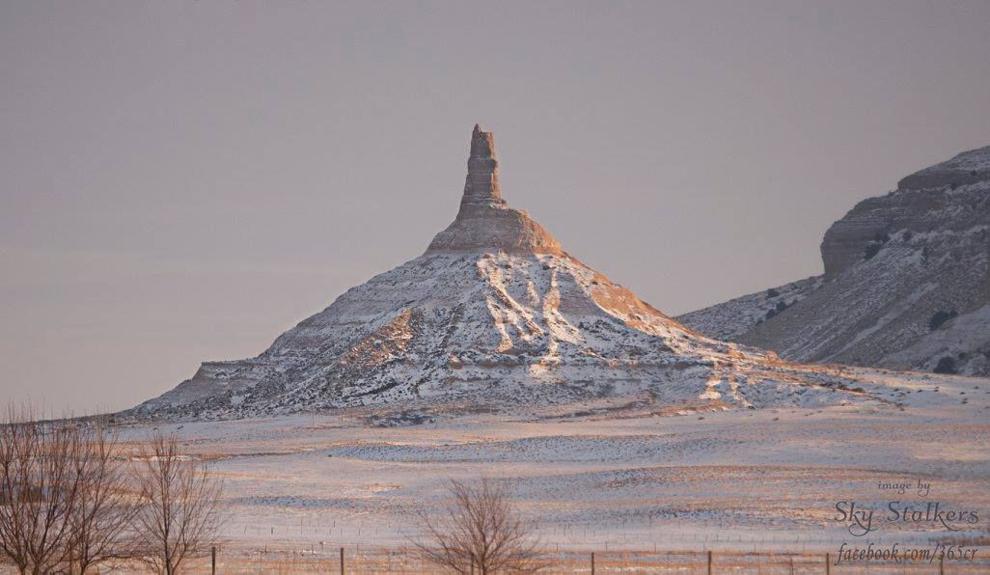 Chimney Rock
Chimney Rock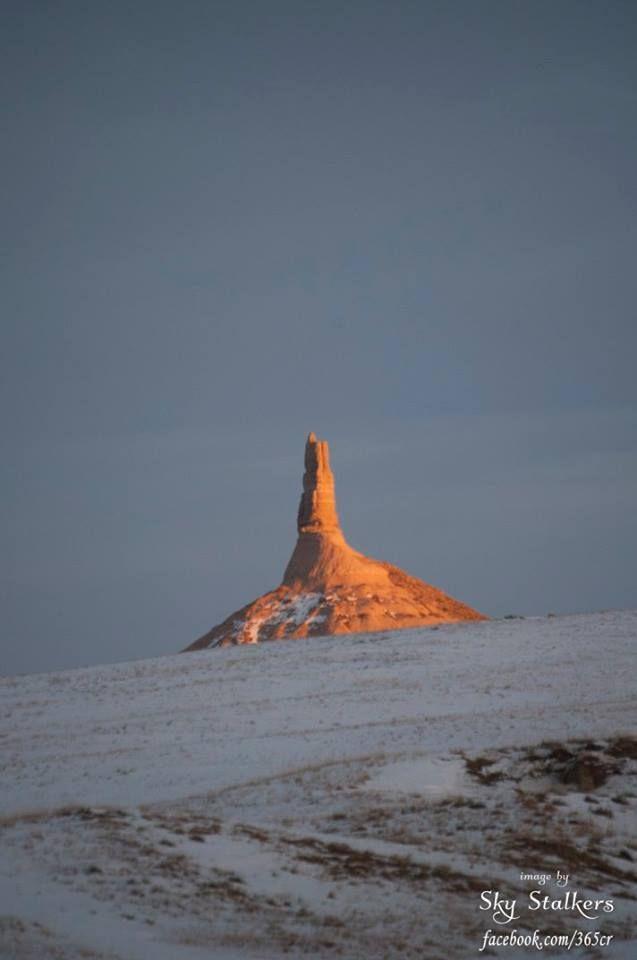 Chimney Rock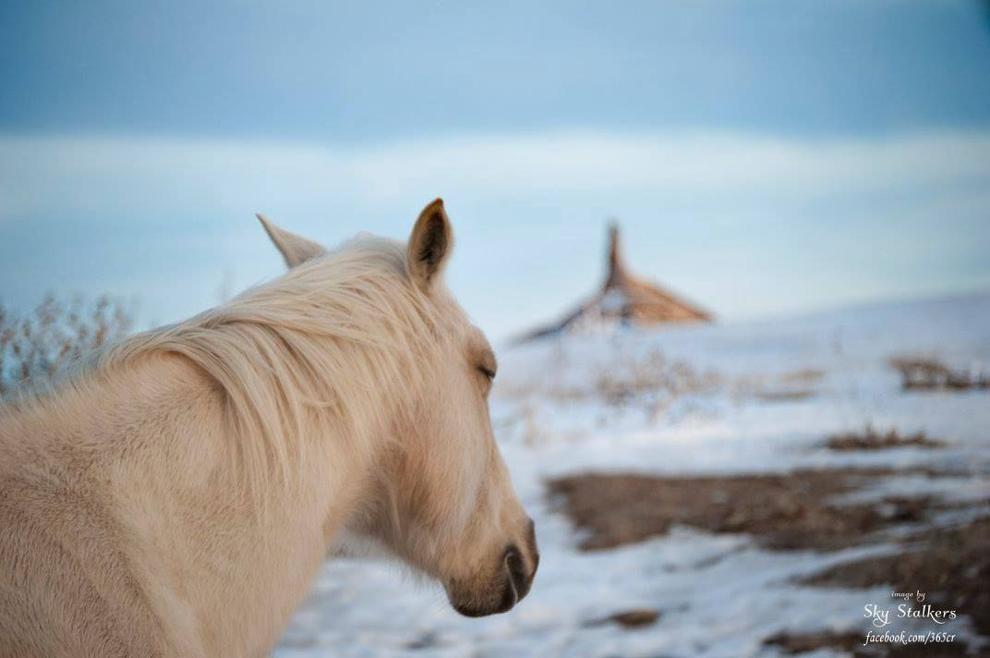 Chimney Rock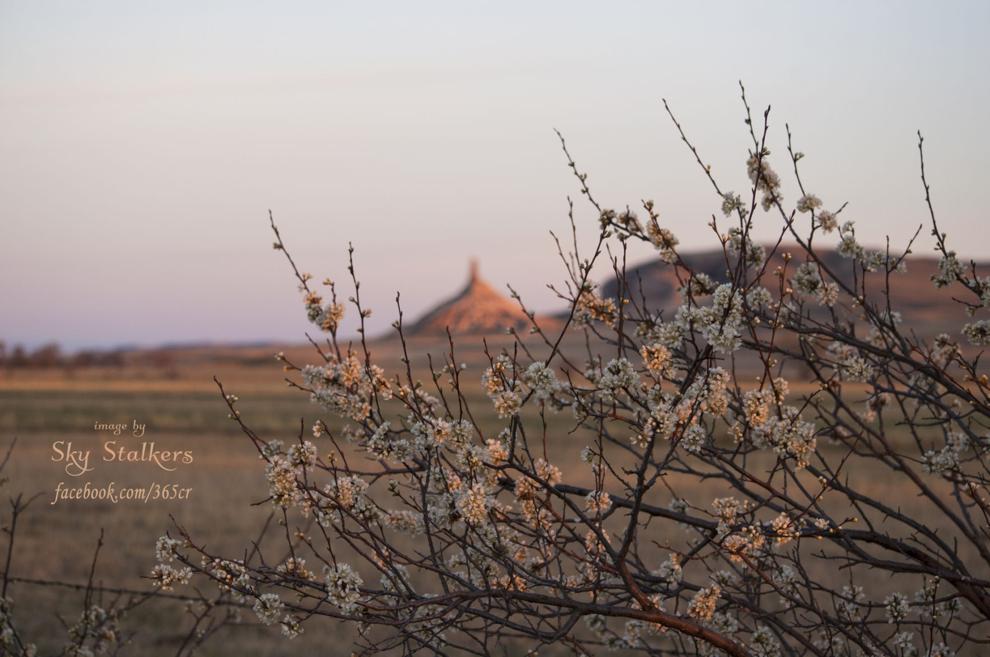 Chimney Rock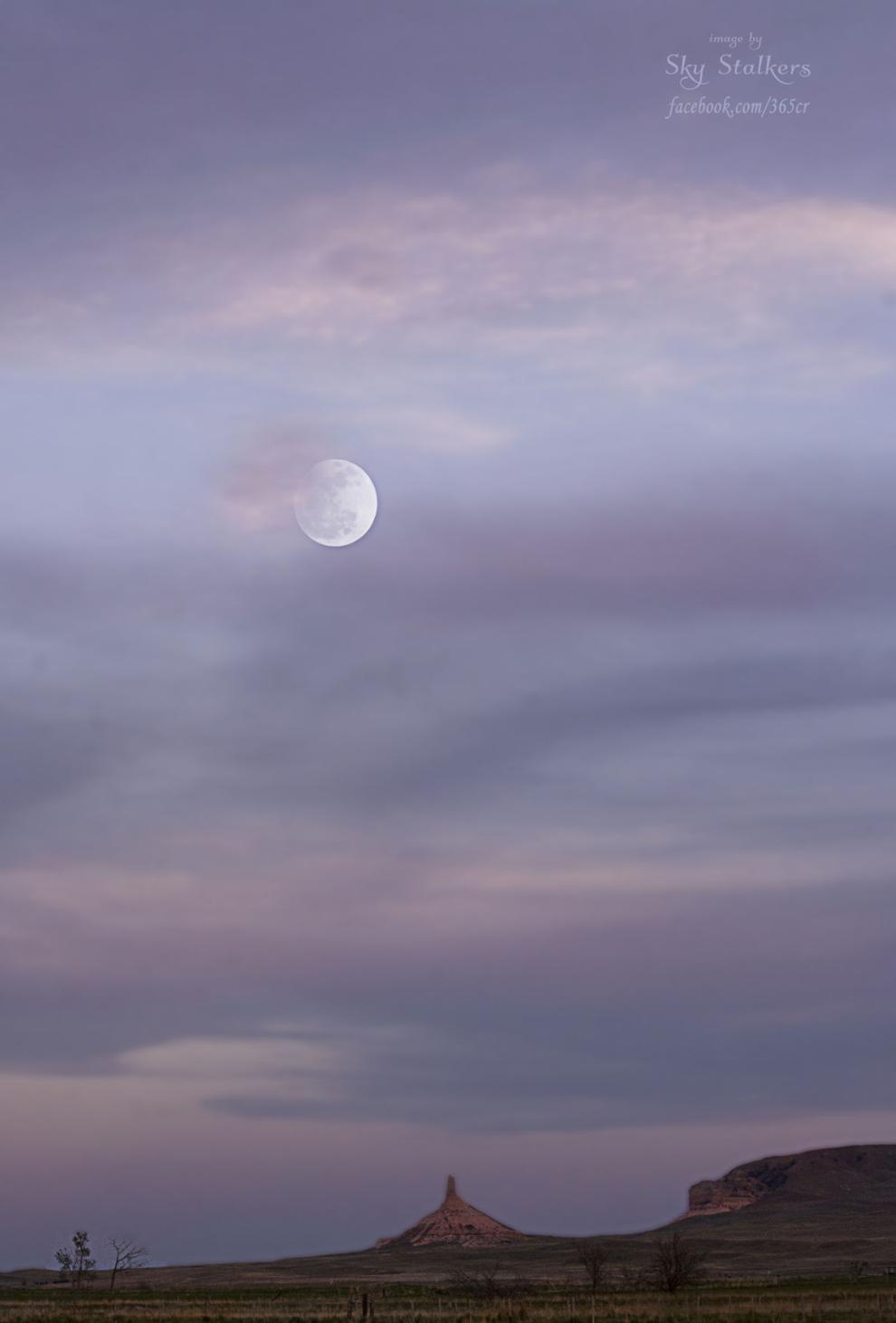 Chimney Rock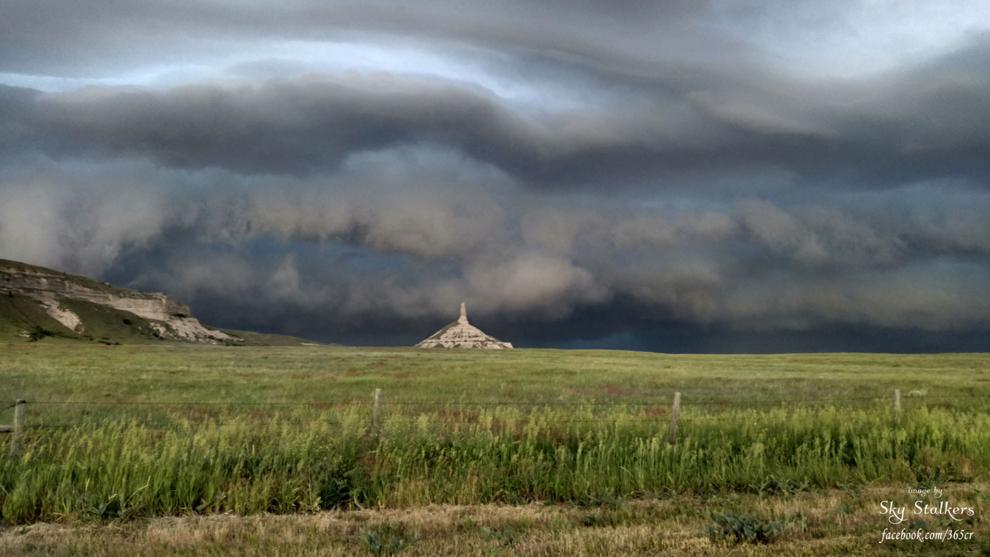 Chimney Rock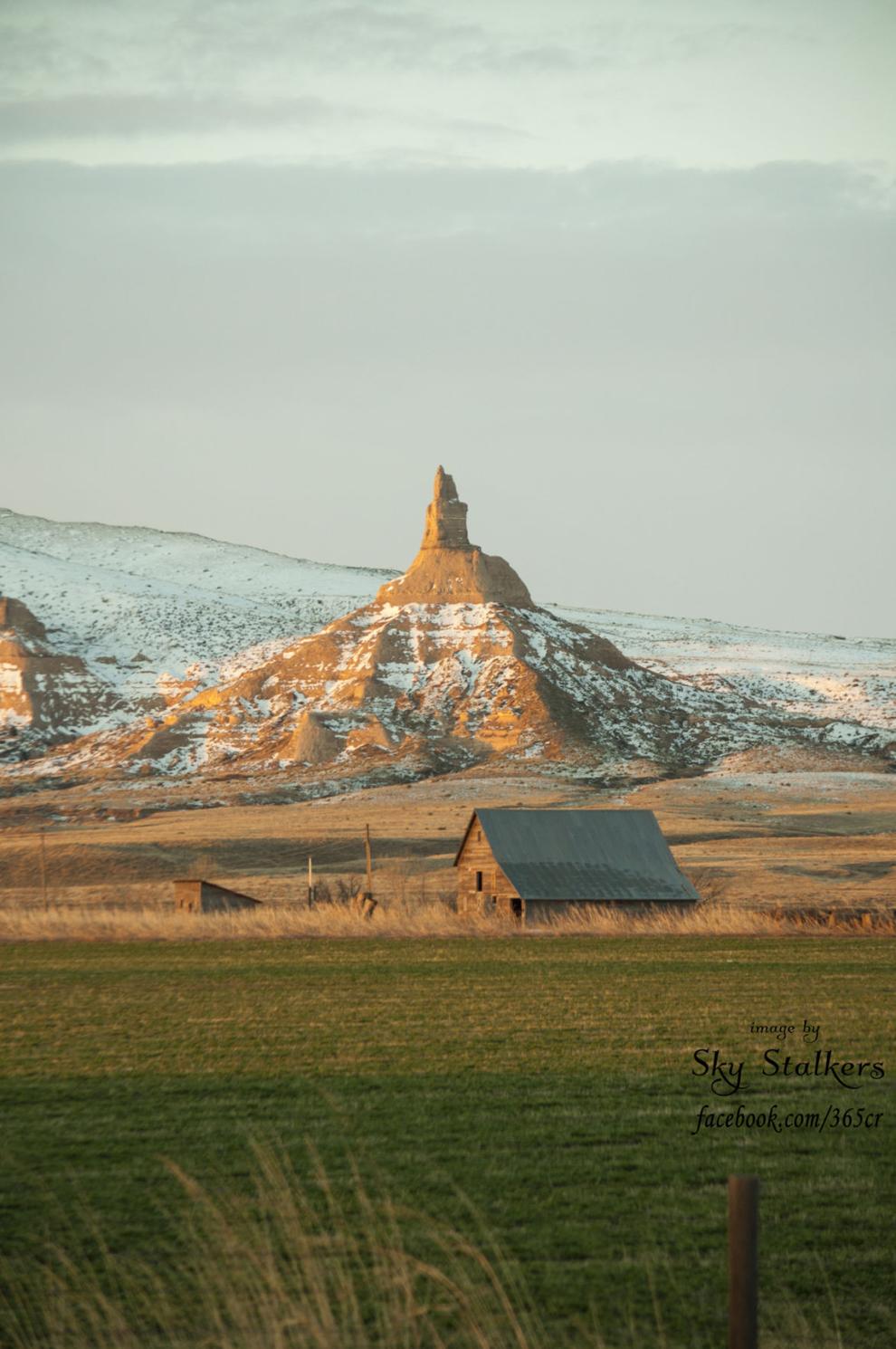 Chimney Rock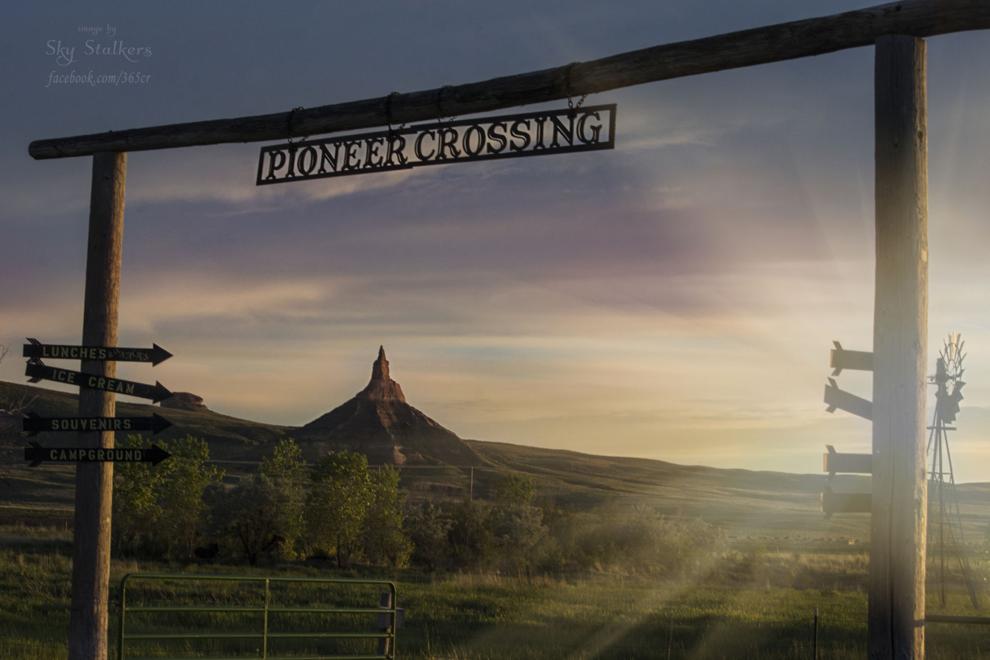 Chimney Rock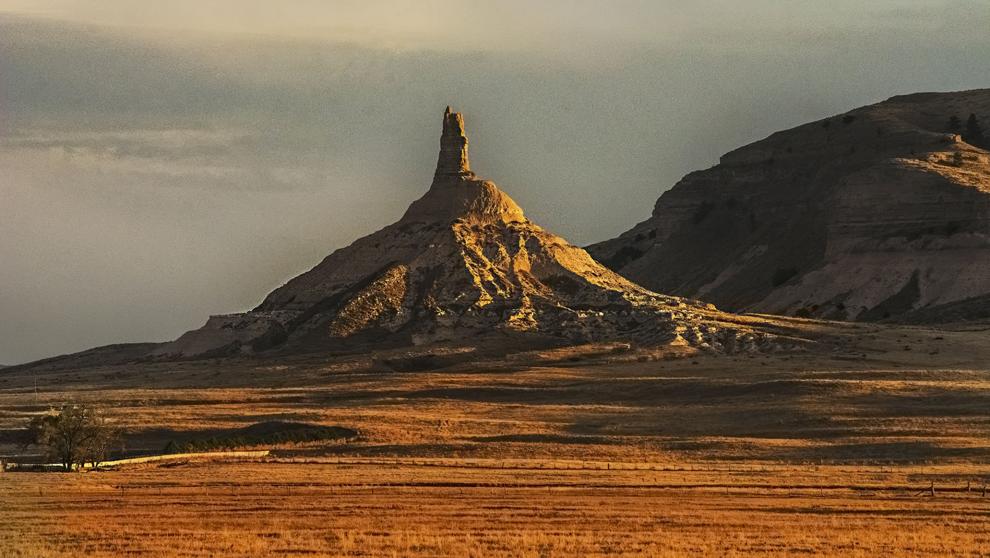 Chimney Rock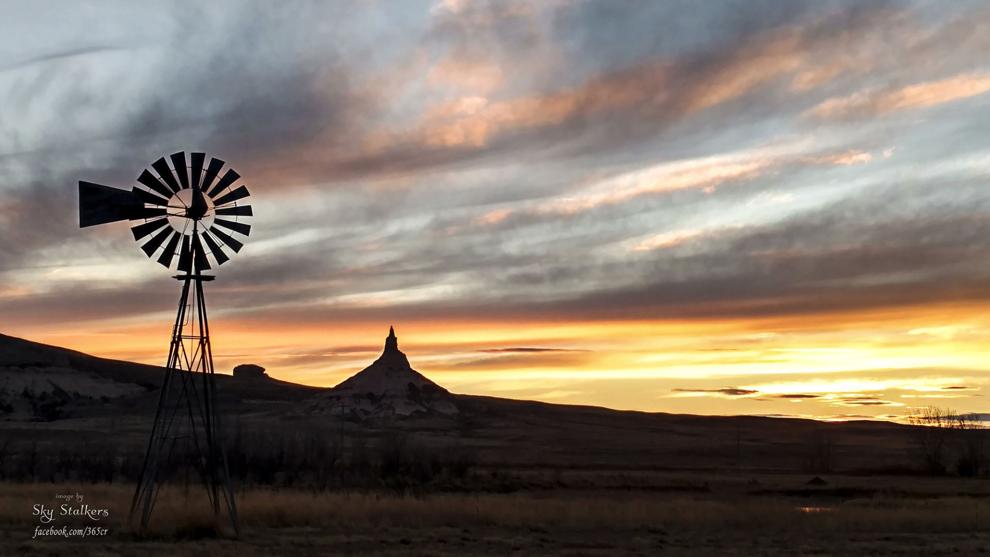 Chimney Rock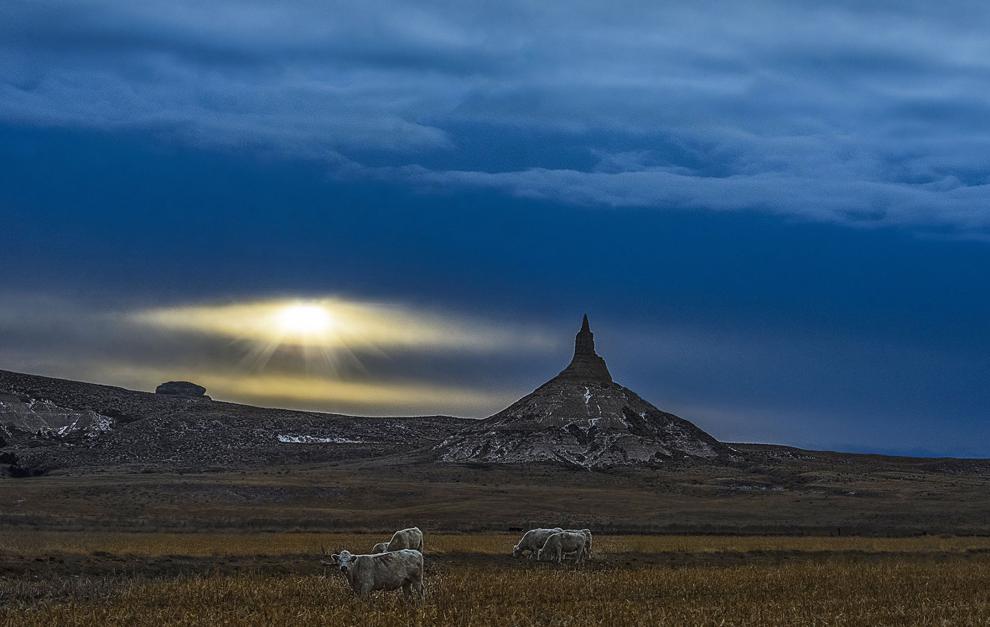 Chimney Rock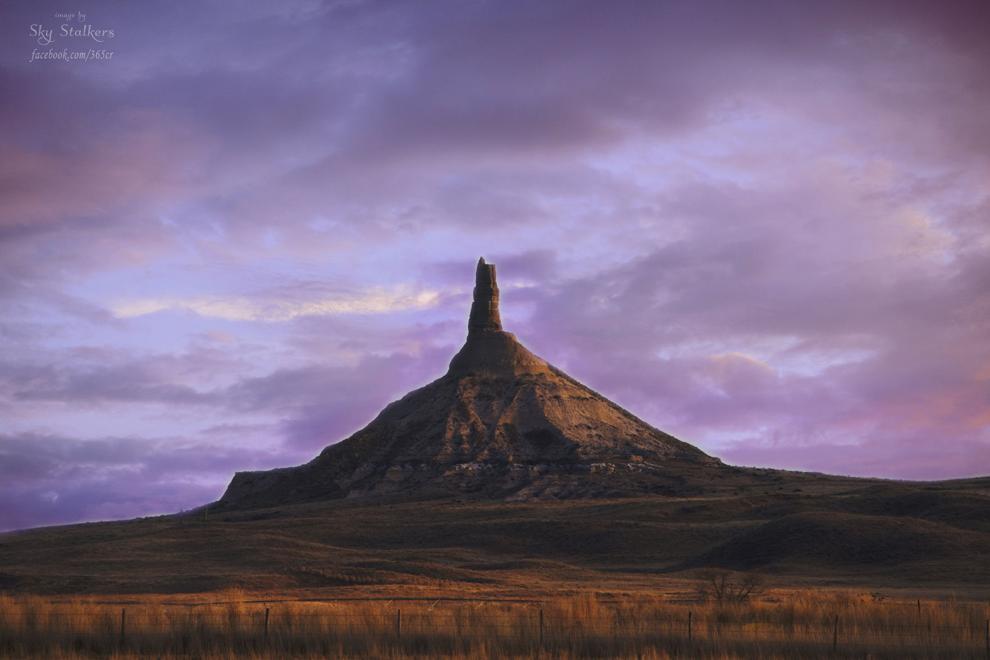 Chimney Rock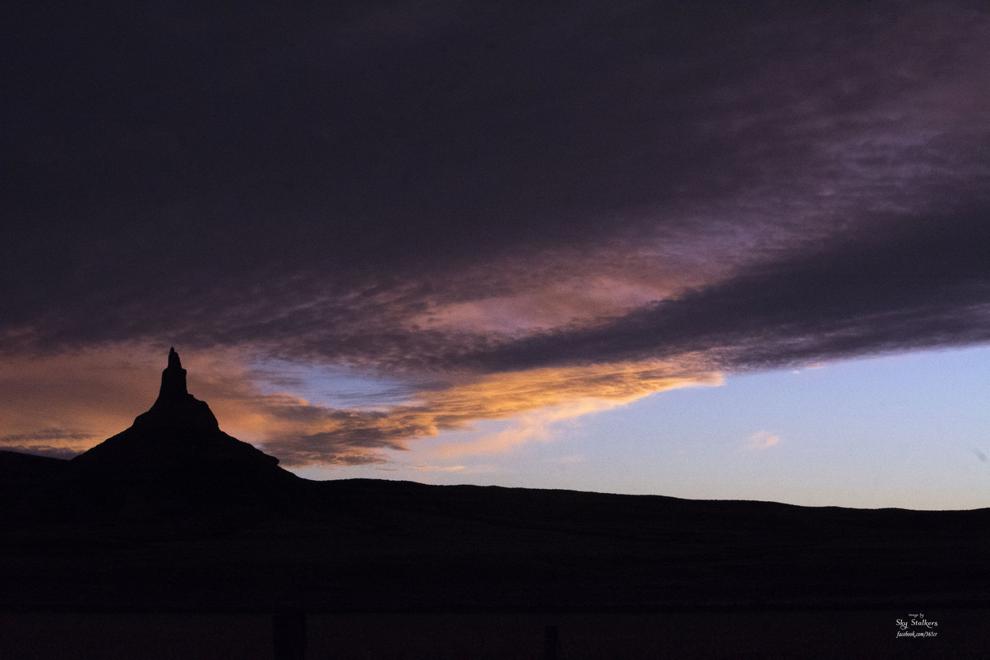 Chimney Rock