The Nebraska State Patrol has received a nearly $1.3 million federal grant to pay for installation of a new computer system at the weigh stati…
About one-third of the surveys drew responses, with questions also focused on community preparedness for emergencies and individuals' financia…
The resolution (LR466) has 27 cosponsors, that include Democrats, Republicans and an independent. 
Lincoln Sen. Suzanne Geist stood up at one point and said she had heard enough about how unimportant people thought her bill was. "You don't s…
After three straight weeks of 300-plus new cases, numbers this week are expected to come in well below that figure. 
The petition drive seeks to change state law, which allows payday lending companies to offer small loans to borrowers who may not be able to b…
The governor said he would support any mask mandate imposed by the University of Nebraska because that would be a decision made by policymaker…
The right lane of eastbound Interstate 80 was closed east of Grand Island Wednesday morning after a truck hauling potatoes burned, the Nebrask…
County health officials won't know whether Derryk Ramirez-Lopez's death can be attributed to COVID-19 until a death certificate indicating the…
Omaha State Sen. Megan Hunt introduced an amendment to change state law so Douglas County's health director could enact a mask mandate in Omaha.
Thirty-five percent of center-based owners said they'd lost more than half their income, as did 21% of home-based providers. And nearly 83% of…
In the summer months, Brutus lives in a dog house in the backyard, where he faithfully trudges to bed every night around 8 p.m.
The package was adopted as an amendment to a pending property tax revision bill and rushed to the floor for debate with five days remaining in…
Rep. Jeff Fortenberry said the act represents "one of the most significant advancements in community conservation in decades."
A reliable group of people frequently get texts from outside the chamber telling them to shut down a bill. "Nobody's exercising judgment in th…
A 71-year-old inmate died at the Tecumseh State Correctional Institution on Tuesday, the Nebraska Department of Correctional Services said in …
Filling out the FAFSA would be a graduation requirement unless the requirement is waived.
In a letter signed by Doug Peterson and 30 other attorneys general, they say Gilead has been "unable to assure a supply of remdesivir sufficie…
The body of Devlin R. Kenney was found lying in the yard in front of 303 E. 14th St. Police believe he was the victim of a felonious assault.
Nicholas Johnson, 21, was driving east of the Bellevue toll bridge when the car went off the roadway, entered a ditch, vaulted across the road…

Tabitha Health Care Services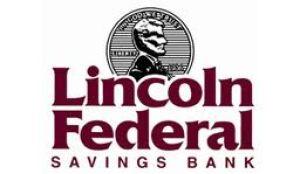 Lincoln Federal Savings Bank
Everyone must wear masks while on buses to cornfields and between fields. Masks also are required when small groups gather while waiting for t…
South Dakota, which has seen an uptick in coronavirus infections in recent weeks, is bracing to host hundreds of thousands of bikers for the 8…
BEATRICE -- Headlines of businesses forced to close their doors due to COVID-19 have become a regular occurrence, but the pandemic prompted on…
In other action, senators reject a request to remove two sections relating to bail in a Judiciary Committee bill and ultimately pass the measure. 
HOLDREGE — A Phelps County deputy sheriff was found not guilty of child abuse Friday in Phelps County Court.
The Lincoln-based owner of Super Saver and Russ's Markets has a deal in place to buy Allen's of Hastings, which is a large grocery and departm…
State troopers arrested a Lincoln man after they said they found a stolen handgun and drugs following a pursuit Sunday that ended near Giltner…