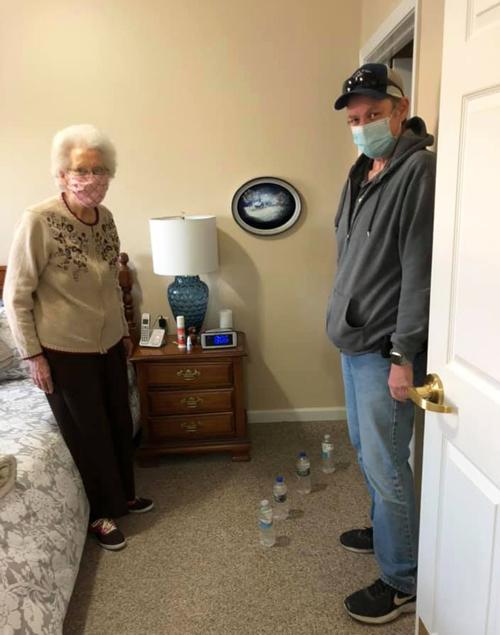 Who could have dreamed Alyce Wilke would play such a prank?
But the 90-year-old Fremonter staged a watery April Fools' joke that's gone viral on Facebook — and continues to attract attention more than a month later.
Wilke lives in the assisted living community at The Heritage at Shalimar Gardens.
Chuck Davis is the maintenance director.
On April 1, Davis had just clocked into work, when he got some news.
A staffer said water was coming out of the bathroom in Wilke's apartment.
"Oh no. There's water. It's flooding," Davis thought.
Davis hurried to Wilke's residence.
"I came in and looked in the restroom and there were seven bottles of water coming out of the bathroom," he said.
The water bottles were arranged in a neatly curved row.
"April Fools!" Wilke said.
Davis laughed and was relieved he wasn't facing a real water emergency.
"You got me on this one," he told Wilke.
Davis never imagined Wilke would play a joke.
Neither did Riley Faulkner, director of life enrichment at Shalimar.
"She's classy and very polite and quiet," Faulkner said of Wilke.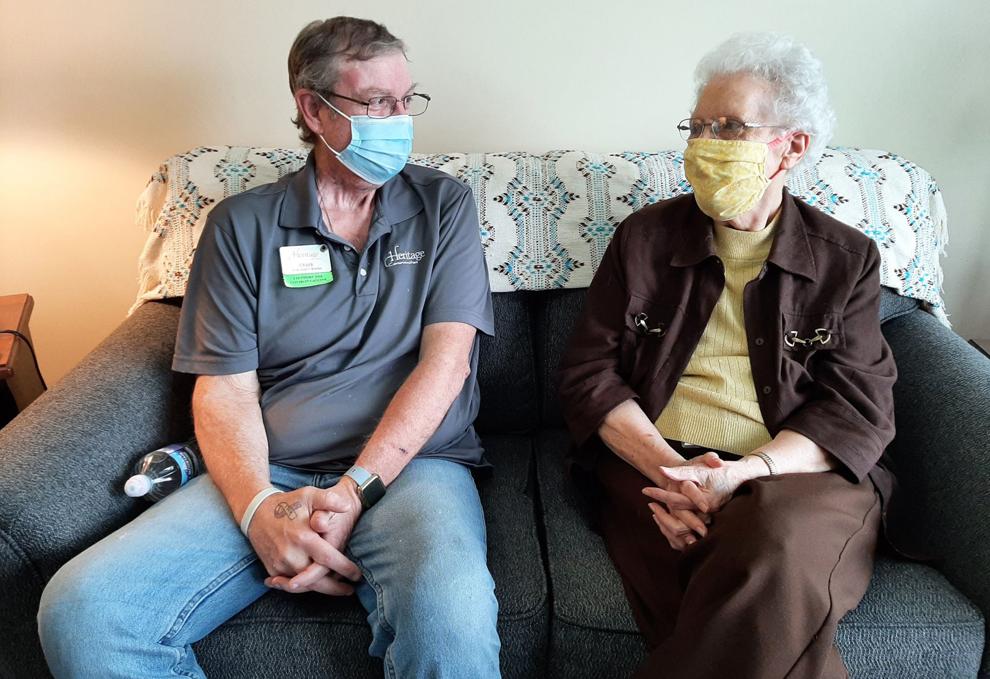 Davis encouraged Faulkner to see the water.
"This is too good not to capture," she said.
Faulkner grabbed her cell phone and took a photo of Alyce, Chuck and the water bottles.
She posted the photo on The Heritage at Shalimar Gardens Facebook page.
"It pretty much went viral," Faulkner said. "We've had over 323,000 views."
The posting has been shared 1,700 times.
There were also almost 1,000 reactions between the "likes," "loves," "laughs" and comments.
Many comments came from people Faulkner had never heard from before.
"They thought Alyce was hilarious," Faulkner said.
Wilke doesn't have a computer, but Davis does.
"It was amazing," he said of the views.
Wilke isn't sure if she'll play a joke next year, but Davis will be a little more attentive to possible pranks in a good-humored fashion.
"I'm going to keep an eye out for this one," he said of Wilke.
Wilke can't recall what other jokes she may have played in the past.
"When you're 90 years old, sometimes your memory isn't as it should be," Wilke said. "Sometimes, you can't remember what you had for breakfast."
But folks at Shalimar most likely will remember this prank for a long time.
Nebraska in the Guinness Book of World Records
Record-setting American flag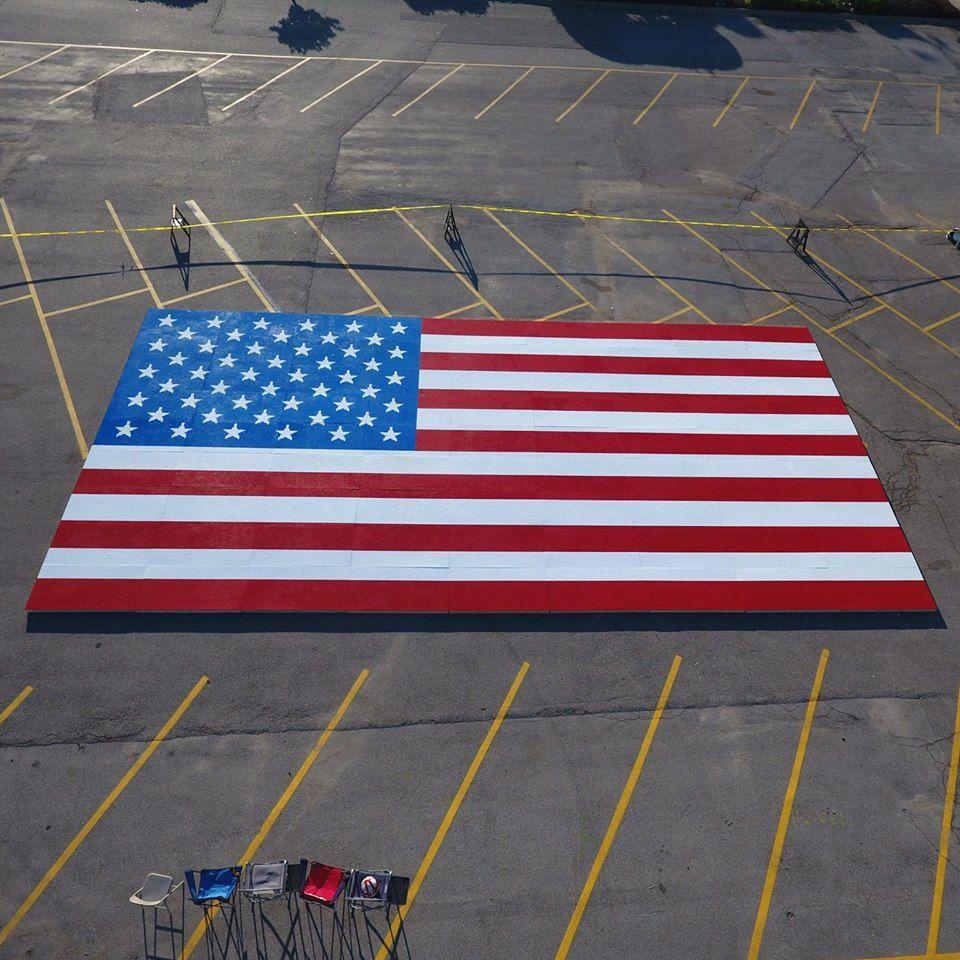 On May 27, 2017, Omaha Westside graduate John Lang led a group of hundreds of volunteers in building a gigantic flag that broke a Guinness Book record.
The 60-foot by 30-foot flag was made from MegaConstrux bricks. At 1,813.52 square feet, it broke the previous record of 1,687.78 by 125.74 square feet.  
Tallest Lincoln Logs structure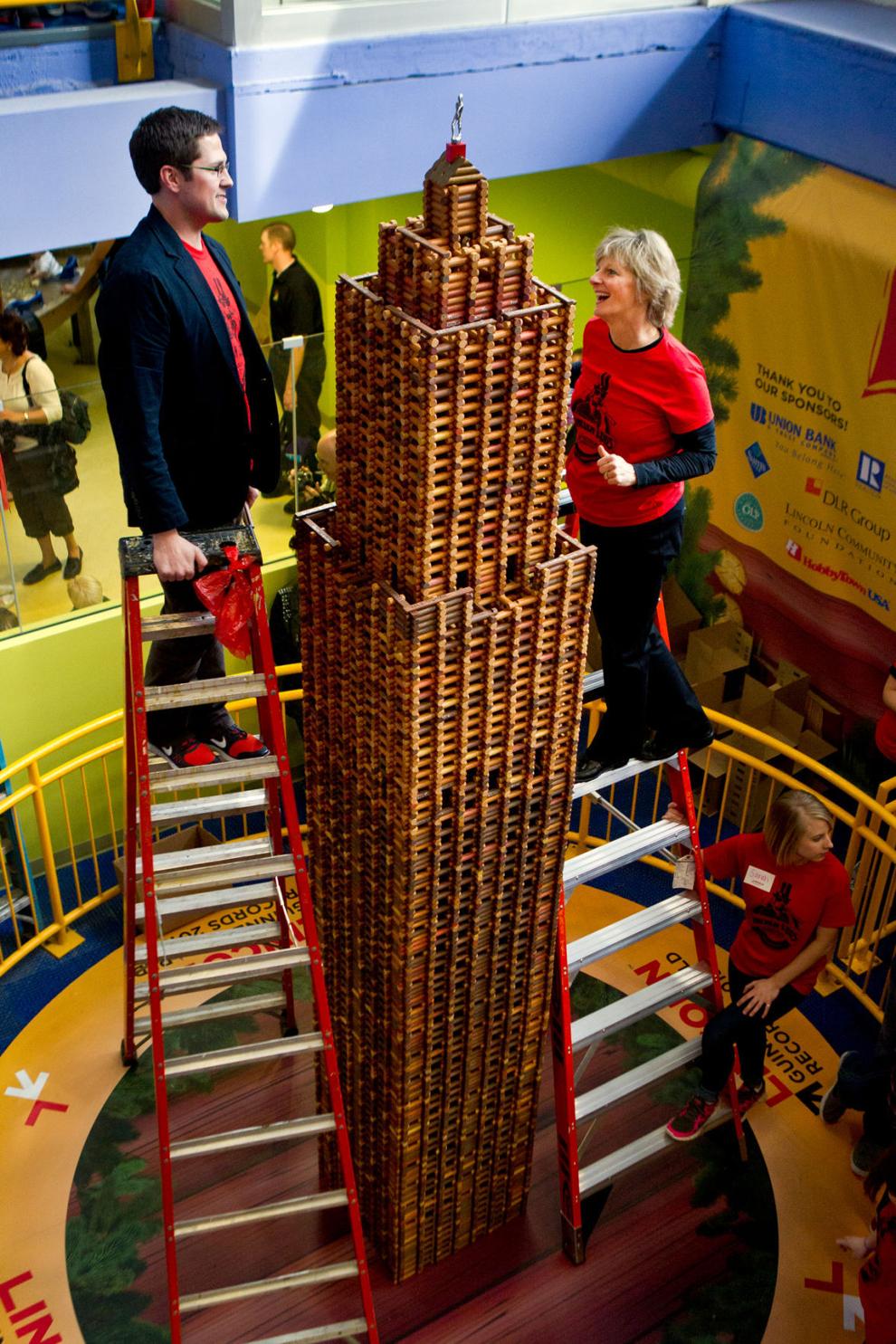 The tallest structure of Lincoln Logs was 12 feet, 4 inches tall and was constructed by the city of Lincoln April 13, 2013, at the Lincoln Children's Museum.
University of Nebraska-Lincoln architecture students and DLR Group's architects and engineers built the replica of the Nebraska State Capitol.
Certificates from Guinness World Records also name Lincoln as the holder of a second title: home of the largest structure built out of Lincoln Logs for using 10,036 logs to build the replica.
Lincoln's Lincoln Log capitol has been a favorite among Guinness World Record fans, taking the Fan Choice Record on June 14, 2013. With 87.49 percent of the vote on the world organization's website, it beat the fastest marathon dribbling two basketballs, most lit candles in the mouth, most wreaths made in 24 hours and largest collection of masks.
Widest tornado damage path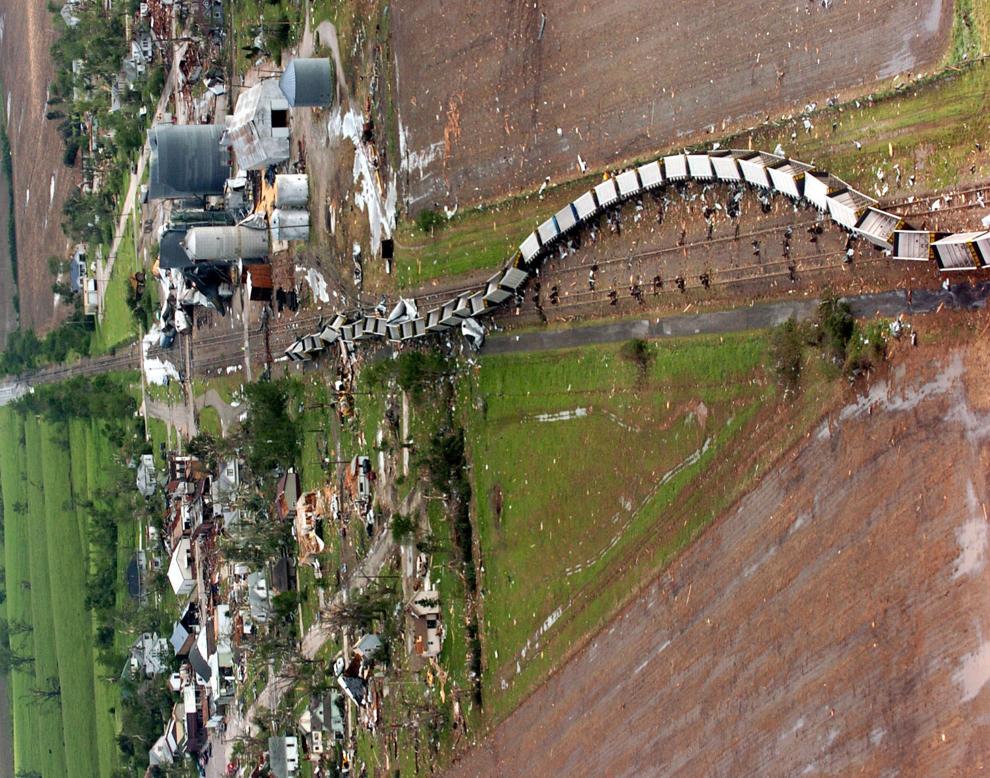 The widest tornado damage path was estimated at 2.49 miles wide and was caused by the Hallam tornado on May 22, 2004. That day, some 56 tornadoes were reported in the Midwest. 
Largest car bumper sticker collection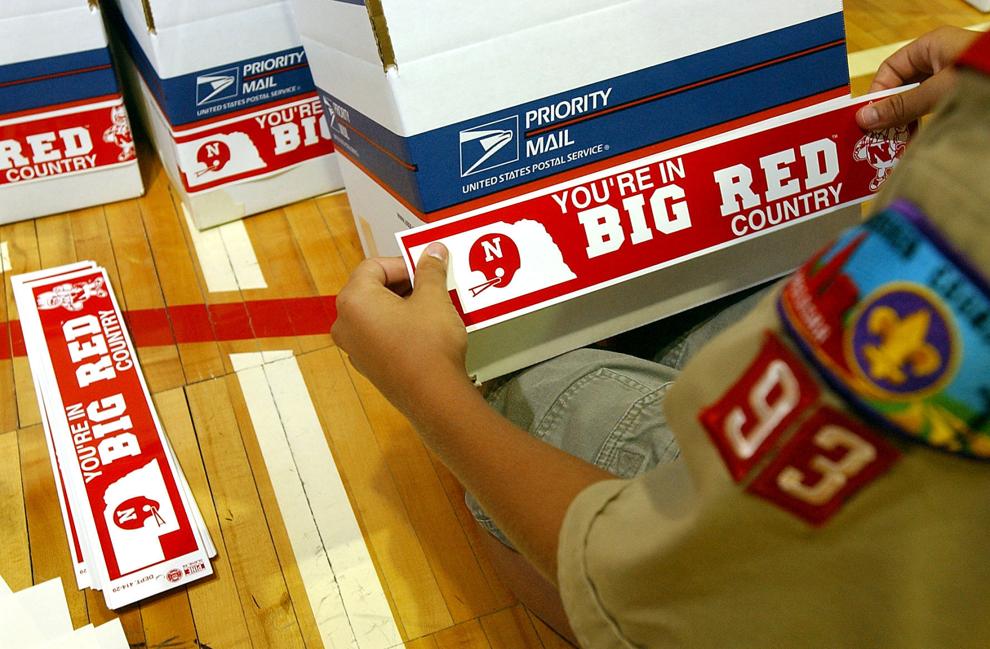 The largest collection of car bumper stickers is owned by Bill Heermann of Lincoln, who has collected 4,131 since 1984. Bill began his bumper sticker collection in 1984 when he was in the eighth grade. Bill was on his way to Eagle Scouts when he was handed a number of stickers from passers-by. He was hooked on collecting from that point forward.
Longest marathon square dance calling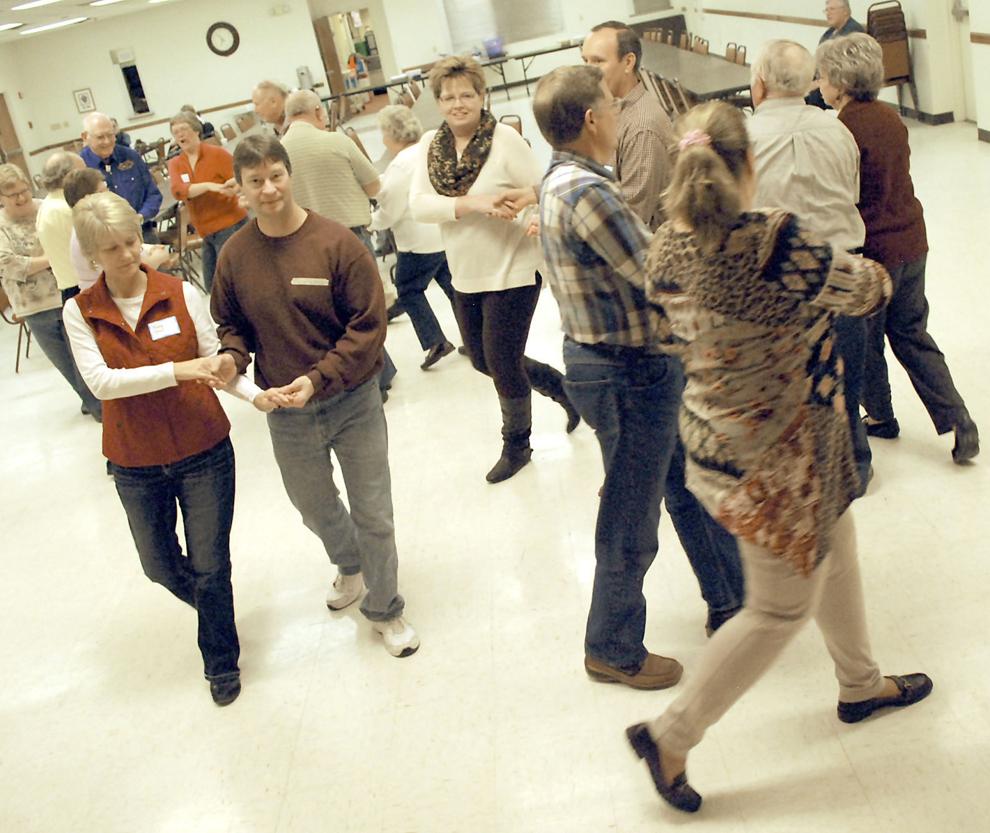 Dale F Muehlmeier called for 28 hours for the American Cancer Society at a Wal-Mart parking lot in Norfolk in May 2000.
Largest dessert party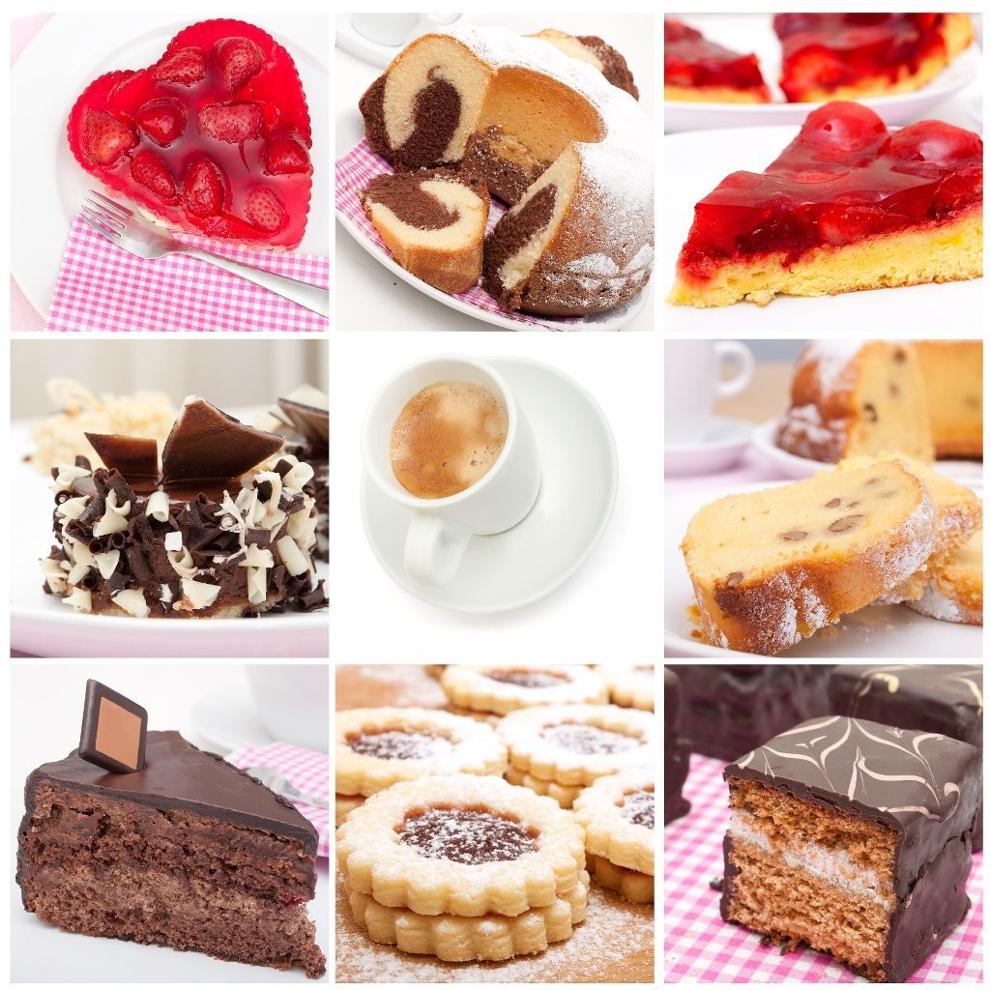 The largest dessert party was held in August 2012 in Omaha, with 740 people noshing on over 3,800 desserts. Organized by Physicians Mutual, the desserts were made by Treat America Food Services.
To secure the record, at least three varieties of dessert had to have been made available to the guests, and everyone must have consumed at least one of them.
The lineup of delicious delicacies included:
• 537 lemon meringue tartlets
• 250 dipped strawberries
The event was emceed by former Husker football player Matt Davison.