Growing herbs in containers or raised beds allows for more flexibility in how much moisture and drainage they receive. Mulching will help keep…
"I was so fortunate to be able to find him and then for her (the owner in Minatare) to actually be willing to let me have him back again, to h…
A developer seeks city help for a $41 million five-story building billed as downtown Omaha's first newly constructed apartments catering to re…
The House Ways and Means Committee holds jurisdiction over tax policy, Social Security, Medicare, trade and labor issues.
A DeWitt woman who worked as a paraeducator for Beatrice Public Schools has been formally charged following an alleged relationship earlier th…
Does Lincoln have any drive-thrus where the line often backs up to the street?
FEMA will pay a maximum of $9,000 per funeral to families of people who have died from COVID.
Media of Nebraska, in a two-page letter Friday, offered to meet with the governor to work out "a reasonable approach" to providing media access.
The South African variant not only is considered a more contagious strain of the disease, but some studies have also shown that vaccines are l…
The state and local rates both dropped to 2.9% in March, down from 3.1% in March 2020.
James Fairbanks and his attorney contemplated a self-defense claim, which prosecutor Brenda Beadle called "comical." She said Fairbanks was pl…
Employment and income are expected to be strong this year as the effects of the pandemic fade.
When Chippy's Omaha opened the day before Easter, about 400 people stood in line, some for 90 minutes, and the store recorded almost 300 transactions.
Steve Borowski was seriously injured and nearly drowned after his boat hit a submerged tree in Swanson Reservoir in southwest Nebraska.
The driver of the other vehicle involved in the crash, an 18-year-old Murdock man, was found guilty of misdemeanor motor vehicle homicide.
Federal prosecutors said 216 victims lost a total of at least $5,829 from the thefts, which occurred at the West Omaha Post Office.
The sentencing date was set Thursday by Saline County District Judge Vicky Johnson, who presided over Aubrey Trail's murder trial and is one o…
The Governor's Office released the application after it denied press credentials for NOISE Omaha, a nonprofit news website that covers Omaha's…
Tax collections are also up for the fiscal year, which ends on June 30. The state has netted $4.133 billion so far in the fiscal year, which i…
Omaha police are investigating as a hate crime the posting of neo-Nazi recruitment stickers on two poles outside Temple Israel in west Omaha.

Tabitha Health Care Services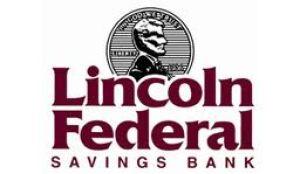 Lincoln Federal Savings Bank
As someone descended from Irish and German immigrants, Sen. Mike Groene said he considered himself a "mongrel" and said others in the communit…
Sen. Machaela Cavanaugh was brought into the process with a probe beginning in the Health and Human Services Committee. She had been excluded …
The doctors who are treating the woman said the case suggests that the rare development of blood clots like this could be related to the vaccine.
The National Weather Service is warning travelers and ranchers in western Nebraska of the potential for significant snowfall and perhaps icy r…
The school said Yemin An, 21, of Seoul, South Korea, and Zhaoxin Chen, 24, of Xi'an, China, died April 1 while working on an airplane engine i…
Construction of the State Capitol began 99 years ago today. The combination of bold design and high artistry was unique in the 1920s. 
William Quinn faces five counts of first-degree sexual assault of a child, two counts of human sex trafficking of a minor, three counts of man…