The white bar owner who shot and killed a 22-year-old black Omaha man fired in self-defense after ending up on the ground in the middle of a g…
Gov. Pete Ricketts and other state leaders talk about Nebraska's coronavirus response.
Nebraska bars, zoos, swimming pools and other public venues were allowed to reopen Monday even as the coronavirus pandemic continues to loom a…
Speakers called for justice -- but also repeatedly urged the crowd to remain peaceful, after what began as peaceful protests turned violent Sa…
The number of coronavirus cases continues to rise in the state.
An infectious disease specialist at the University of Nebraska Medical Center promises a vaccination is coming.
Someone was shot and killed near a downtown Omaha demonstration over the death of George Floyd in which protesters clashed with police in riot…
A family first explored the area as tourists several years ago and recently became residents and business owners after the purchase of a vacan…
Lincoln's Block 29 has seen many changes, and it's about too see more.
1870: Gov. David Butler returned from Washington, D.C., where he registered state lands for railroad grants.
Amid uncertainty surrounding the coronavirus pandemic, applications to the NY system from Nebraska students are up 6.4% from a year ago.
Construction on a beltway designed to divert U.S. 77 traffic around the city of Fremont and improve access to several businesses may be just o…
Visitors to Fort Robinson State Park have even more options for recreation, with the recent $2.8 million renovation to several ponds, adding f…
Though state-level data about the effects of COVID-19 on Nebraskans remain incomplete, the numbers indicate minorities were diagnosed with the…
It will also remove temporary restrictions on recreational vehicle and tent camping.
Lincoln's police chief calls misconduct like Minneapolis officer's "the greatest threat to the public's trust."
A pickup heading north crossed into the southbound lane and struck Isaac Speece of Friend and Crystal Gerdes of Milford. The boy was in a wheelchair.
Gov. Pete Ricketts and other state leaders talk about Nebraska's coronavirus response.
The University of Nebraska-Lincoln will start the fall semester one week earlier and where it ended the spring semester — online — before conv…
"I obviously would not even ask for an hour or a minute of incarceration time," Assistant U.S. Attorney Lesley Woods said at John Good's sente…

Tabitha Health Care Services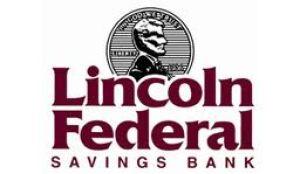 Lincoln Federal Savings Bank
The Nebraska Supreme Court on Friday upheld the first-degree murder convictions of an Omaha man for killing two people in separate shootings i…
One notable difference in Bill Ogg's contract is that it allows either him or the fair board to end the contract at any time with 60 days' notice.
O'Neill Ventures used false names for the workers to hide their identities from enforcement officials and failed to verify the employees could…
"I wouldn't be running this test in this laboratory if I didn't believe in it," said CHI Health St. Elizabeth lab director Becky Croner. "... …
Ron Withem, former state senator from Papillion and speaker of the Legislature from 1993 to 1996, was saluted Thursday by University of Nebras…
BILLINGS, Mont. — A U.S. appeals court on Thursday turned down a request by the Trump administration and energy industry groups to revive a pe…
Another 3,000 have tested positive, according to an estimate released Thursday by the largest union representing workers.