OMAHA — Omaha billionaire Warren Buffett has disavowed the "anti-Native American" tone of a campaign mailer sent by a group tied to Gov. Pete Ricketts.
The mailer included a photo of Buffett, along with a quote of his about casino gambling: "It's just a big loser for everyone." But it also warned voters that a trio of ballot measures would allow "Indian casinos" to be built across the state and that the "Indian casinos" would not pay state taxes.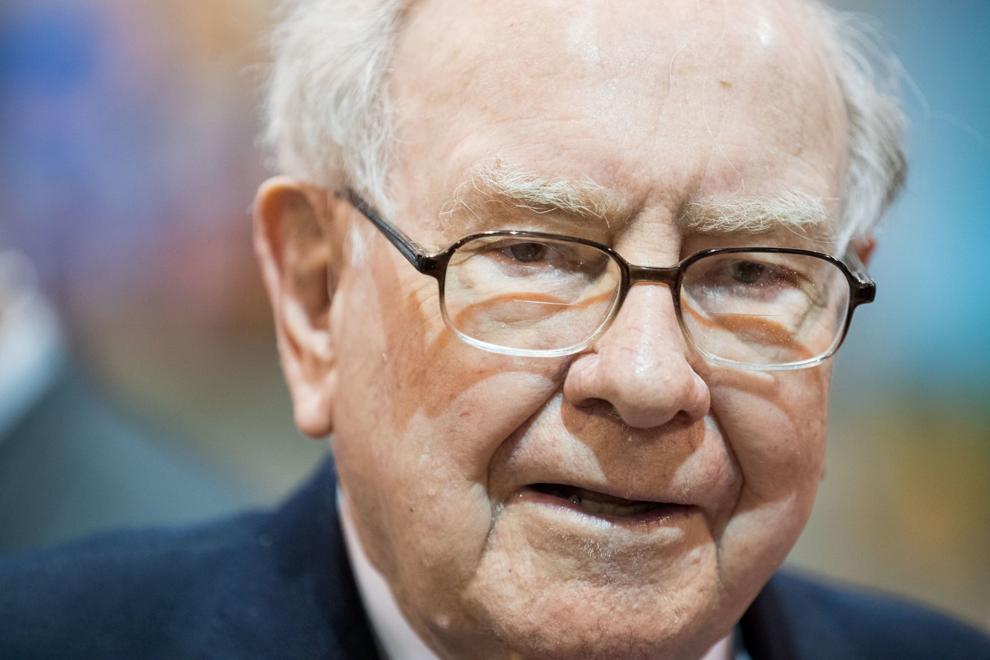 Buffett said Tuesday that he remains firmly opposed to expanded gambling in Nebraska but called the mailer "inappropriate" and a "dog whistle" that played to racial prejudices.
"I would never have approved my name and photo being associated with an ad so worded," he said.
The mailer came from Keep the Good Life Inc., a newly formed entity that has mounted a television and radio campaign opposing Initiatives 429, 430 and 431. State campaign finance reports show that the group received $250,000 from Ricketts as of last week.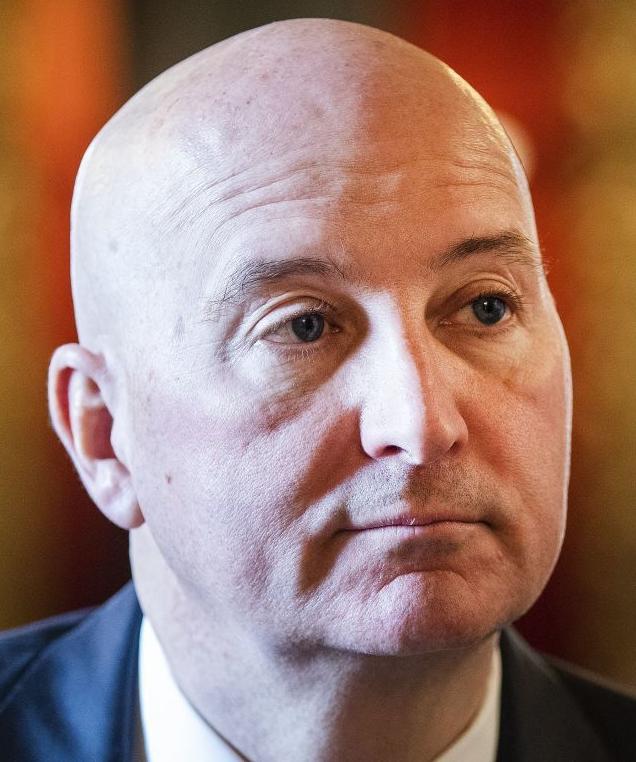 The tone of the mailer echoed a Ricketts column, in which the governor attacked "Indian casinos" and "Indian gambling interests" without mentioning horse racetracks or the casinos that the ballot measures would authorize there.
If passed by voters, Initiative 429 would amend the Nebraska Constitution to allow casino gambling at Nebraska's licensed horse tracks. Initiative 430 would provide for oversight and regulation of the casinos, and Initiative 431 would tax the casinos and direct most of the revenue to property tax relief.
Ho-Chunk Inc., the economic development arm of the Winnebago Tribe of Nebraska, and the Nebraska Horsemen's Benevolent and Protective Association, which represents the horse racing industry in the state, sponsored the petition drives that got the three measures on the ballot.
Campaign finance reports show that Ho-Chunk, which owns the Atokad track in South Sioux City, has provided almost all of the $4.3 million spent so far on signature-gathering efforts, legal battles and campaigns in support of the initiatives.
Lance Morgan, CEO of Ho-Chunk, said the mailer and column sought to play on prejudice by turning "Indians" into the bad guys.
"It's designed to be a purposeful scare tactic," he said. "The fact it has racial overtones is disturbing. It's a tactic from a bygone era."
Lynne McNally, legal counsel for the Horsemen's group, said: "The opposition likes to fear-monger and to race-bait."
But Taylor Gage, the governor's spokesman, defended the column, saying the term "Indian casinos" is used in other states' regulations and "even by members of the Nebraska press."
"The over $4 million gambling initiative is almost entirely funded by an Indian tribe. There is nothing racist about pointing this out," he said, adding that, "if we change our Constitution, it will allow for Indian casinos across our state."
Pat Loontjer, executive director for Gambling with the Good Life, said the amount of money spent by Ho-Chunk has convinced her that the true goal of the initiatives is to open tribal casinos, not provide horse tracks with another source of revenue.
"You got to look at who's putting up (the money)," she said. "Those are Indians. It's an Indian petition. I don't believe they care diddly about the horses."
Morgan disputed those assertions.
A 1988 federal law makes clear that Native American tribes can have gambling operations on tribal lands. Three of the state's four recognized tribes have limited gambling facilities now in Nebraska.
Under the federal law, they can operate casino-type games in states where casino gambling is legal for others. But the tribes also must negotiate a compact with the state before opening a casino, and they must devote casino revenues to promoting tribal welfare, including economic development and supporting programs that serve the tribe.
"There is no automatic ability for tribes to do anything with casino-style gaming," Morgan said.
Ricketts donated $100,000 to Gambling with the Good Life, which has fought expanded gambling in Nebraska for more than two decades, in addition to supporting the better-funded newcomer, Keep the Good Life.
The latter group has raised $1.9 million,, with $1.7 million coming from Collective Prosperity, a nonprofit corporation based in Dublin, Ohio. Rob Phillips III, who is chief operating officer of Axiom Strategies, is the entity's registered agent. He didn't respond to a message seeking comment.
Mark Fahleson, an attorney active in the state Republican Party, is listed on incorporation papers as the registered agent for Keep the Good Life and on campaign finance reports as its treasurer. Fahleson, however, said he could not speak for the group and did not name anyone who could. The group has paid Axiom and associated companies close to $1.5 million for consulting work and advertising.
The 2020 Journal Star general election Voter's Guide
Your guide to Lincoln-area and statewide races and ballot questions that will appear on the Nov. 3 general election ballot. Click on a race name to see the candidates and learn about their views on the issues.