Video of Gov. Pete Ricketts, maskless, and surrounded by others without masks on election night shared by a 25-year-old Omaha sports bar employee continues to make the rounds on social media.
Some people are also incensed she was fired for the tweet. 
Ricketts was attending an election party for state Sen.-elect Rita Sanders at a DJ's Dugout location when the video was shot. It shows Ricketts standing among a group of people who are talking and laughing, and the employee standing in another area saying, out of his earshot, 'Where's your mask, Pete? What are you doing, Pete? We're in a pandemic, Pete."
The 17-second video was posted Nov. 3 under the Twitter handle Keezyoko, who Tuesday tweeted: "Since i just got fired for posting this tweet, if anyone would like to donate to this lovely single mama, I'll be posting my venmo and cashapp shortly." 
(Alert: This video contains language some viewers may find objectionable.)
Sen. Carol Blood of Bellevue said she reached out to the employee after she saw the video and her tweets to verify she had been fired.
Darwin Hanssen, president of DJ's Dugout, said the employee was fired Tuesday, after management learned she recently posted the video, taken while she was on duty. That is a violation of the sports bar's social media and cellphone policies, he said in a statement.
New employees are given a copy of the policies, he said, and required to acknowledge receipt of the handbook and agree to comply with rules, regulations and policies.
"Although the social media post is believed to be political in nature, DJ's Dugout respects each of its employee's political affiliations, beliefs, and activities permitted under law," Hanssen said. "However, these political affiliations, beliefs, and activities do not represent those of DJ's Dugout."
Blood said the violation would be worth a reprimand, not loss of a job.
"Essential workers are hard to come by right now," she said. 
She told the worker she would help her find legal assistance or any other help needed because she was a single mom. 
Sen. Megan Hunt posted a photo of Ricketts at the same event, posing with 21 other people, all without masks, including Sanders. 
On Hunt's Twitter thread, "Jaimes" posted: "I'm so damn mad at this. I own a small business in Lincoln who is now open by appointment only so we can control how many people are in my tiny shop at once & can CONTACT TRACE if need be & he is doing stunts like this. Irresponsible & a kick in the gut, honestly." 
Ricketts, who is under quarantine with his wife until Sunday because of an exposure to COVID-19 at a small dinner at his home, has said repeatedly that people should stay home as much as possible, work at home if they can, avoid crowded places, close contacts and confined spaces.
He has also encouraged people to wear masks and socially distance when with people outside their households during the virus surge that is setting daily records for numbers of positive cases. Hospitalizations are high and the numbers of deaths are climbing.   
Taylor Gage, Ricketts' spokesman, said the governor was wearing a mask when he entered and exited DJ's Dugout on election night, as is required under Omaha's mask mandate. He removes his mask temporarily for pictures, Gage said, and did so that evening. 
About seven seconds into the video, Ricketts does take a baby that is handed to him and appears to pose for a photo. 
He also removed his mask when sitting down at the sports bar, Gage said. Rules don't require people to wear masks when seated in bars or restaurants to eat or drink. 
Images of Lincoln during the pandemic
Photos: The scene in Lincoln with much of city shut down
Finals week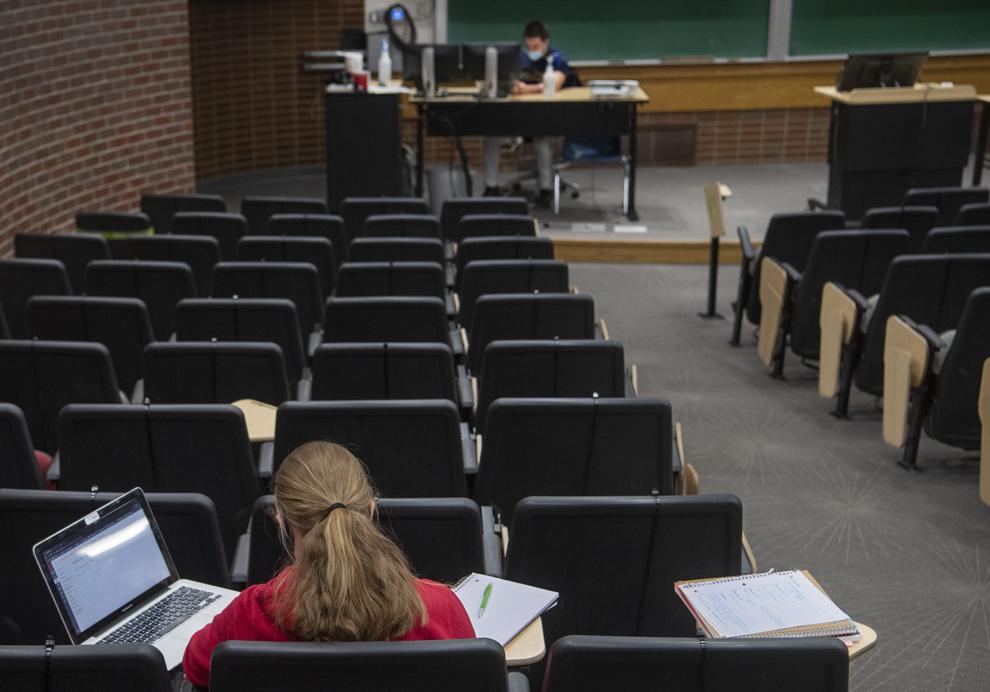 Co-teaching
City Council distancing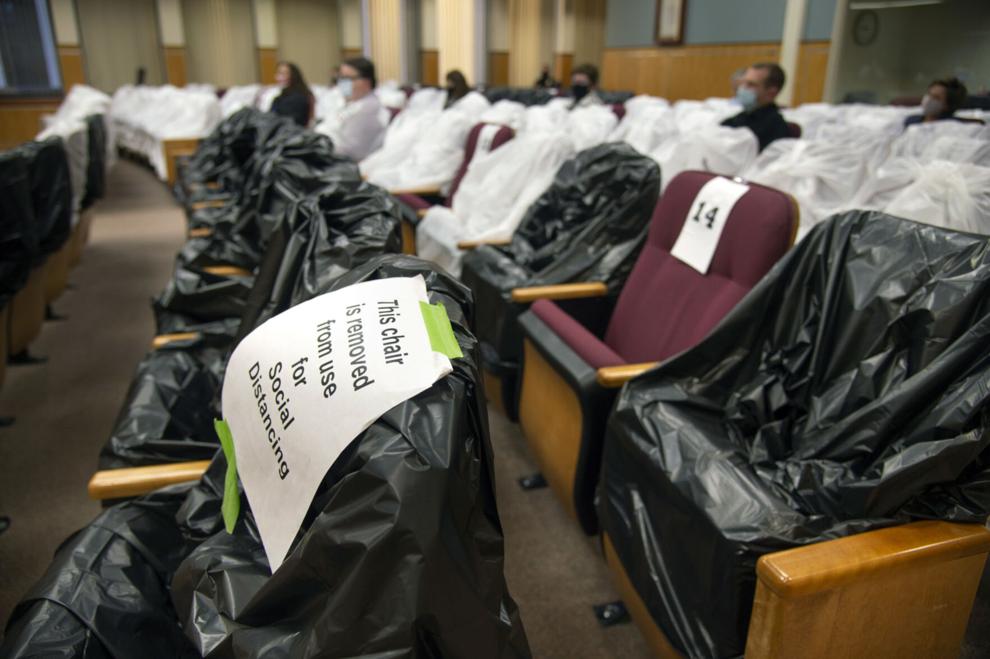 Gameday empty Saturday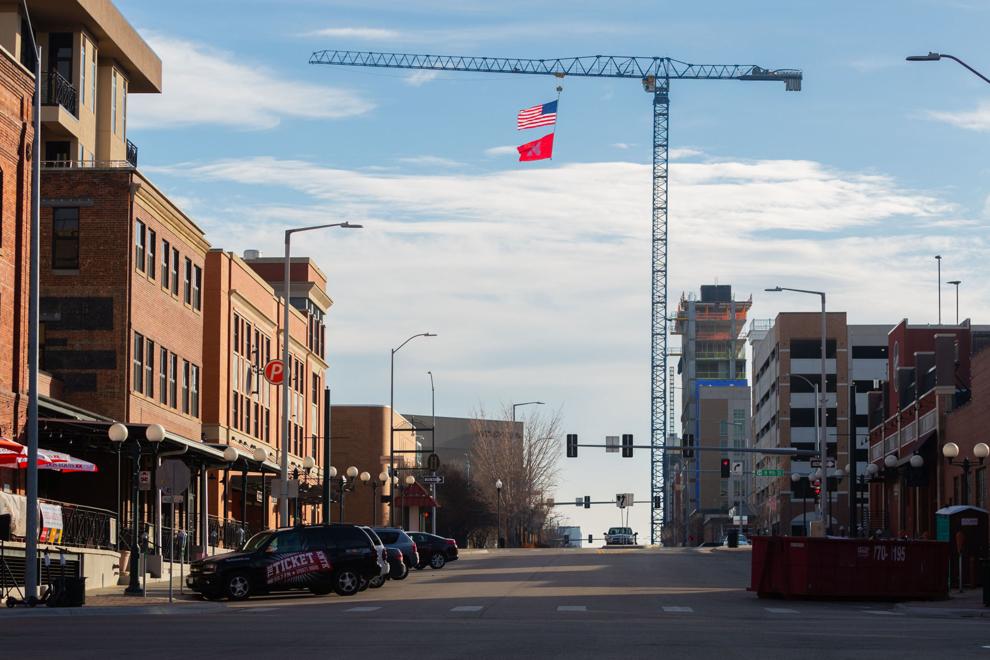 Thank you Bryan West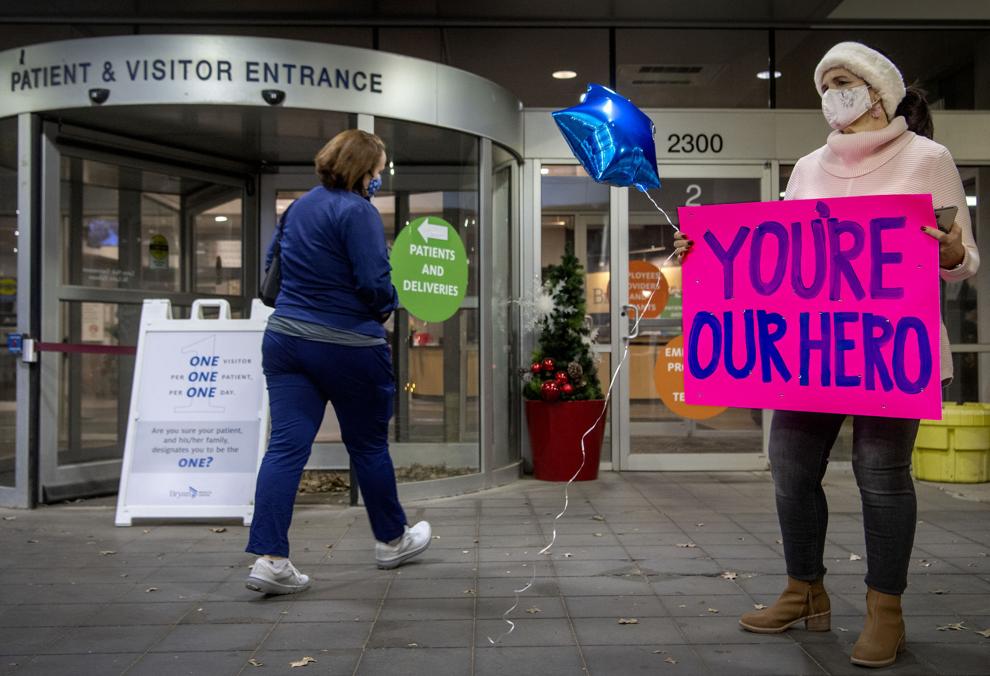 No fans allowed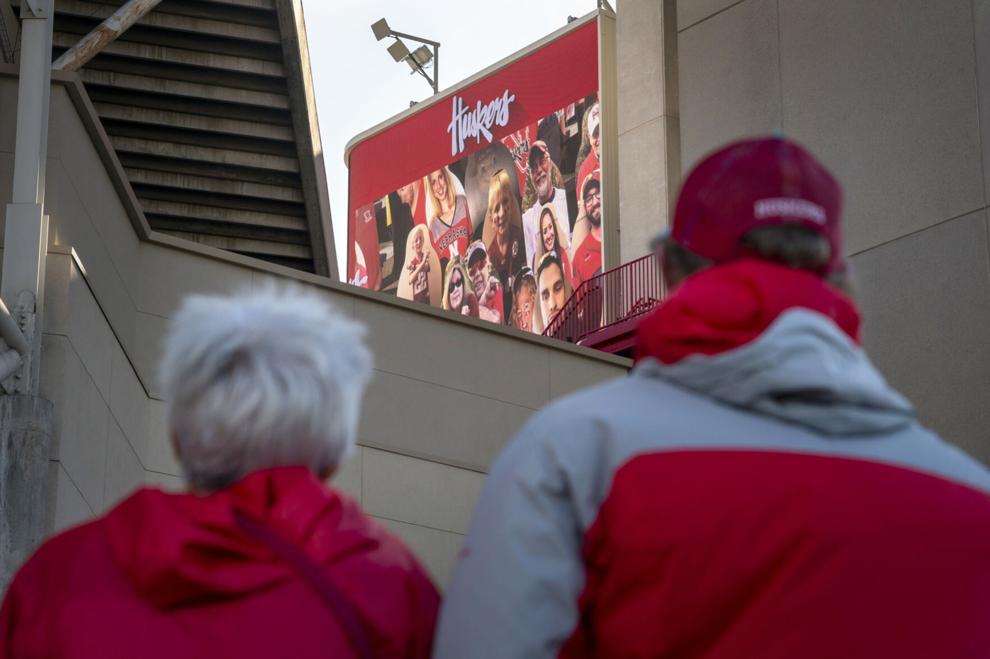 Husker cutouts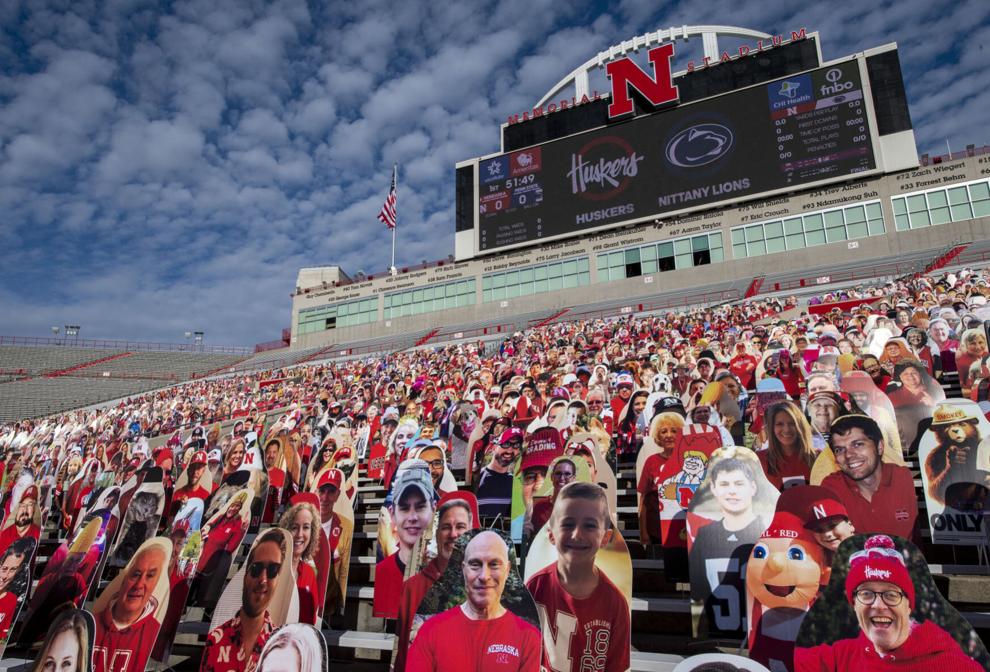 Arena cleaning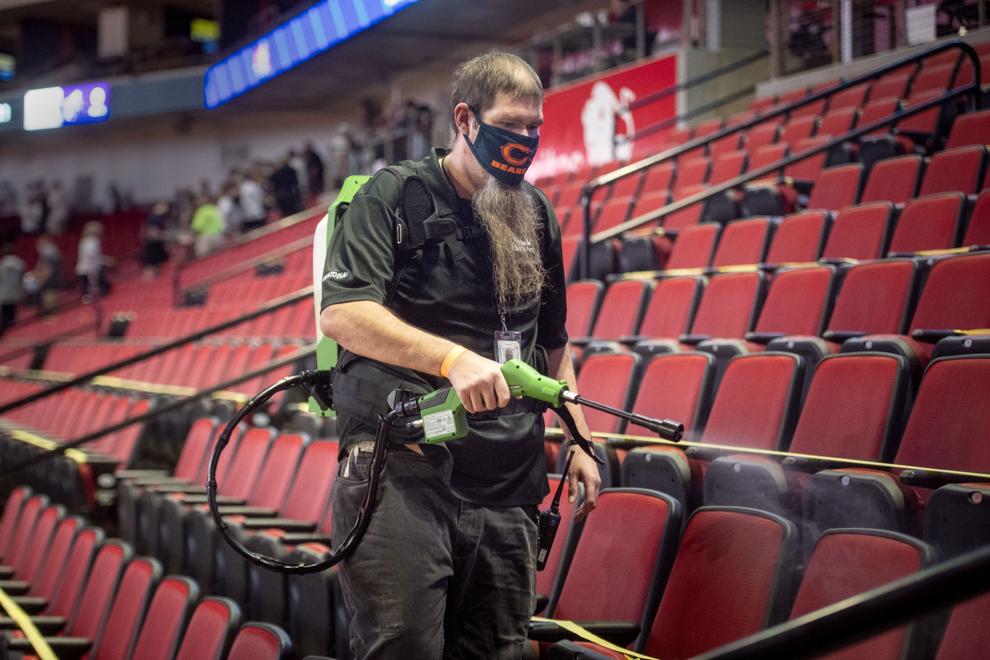 Volleyball social distancing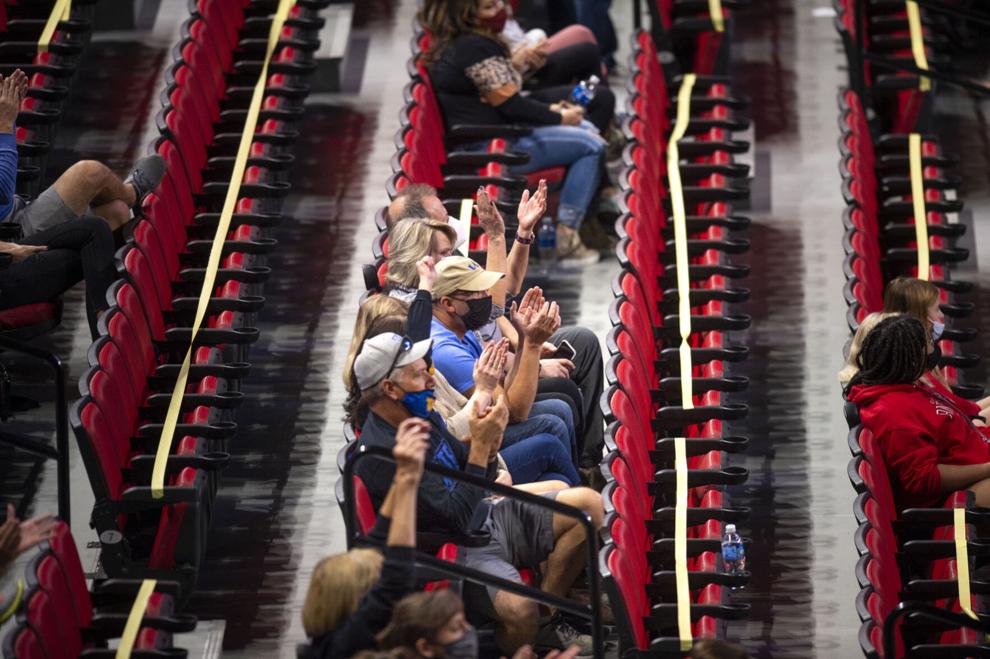 Skeleton signs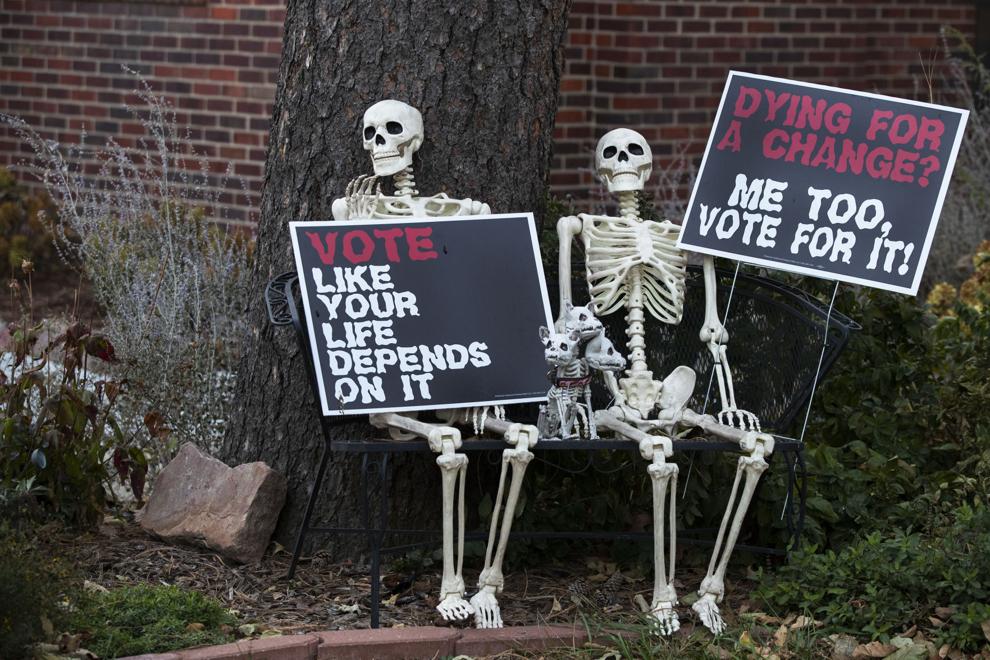 Boo at the Zoo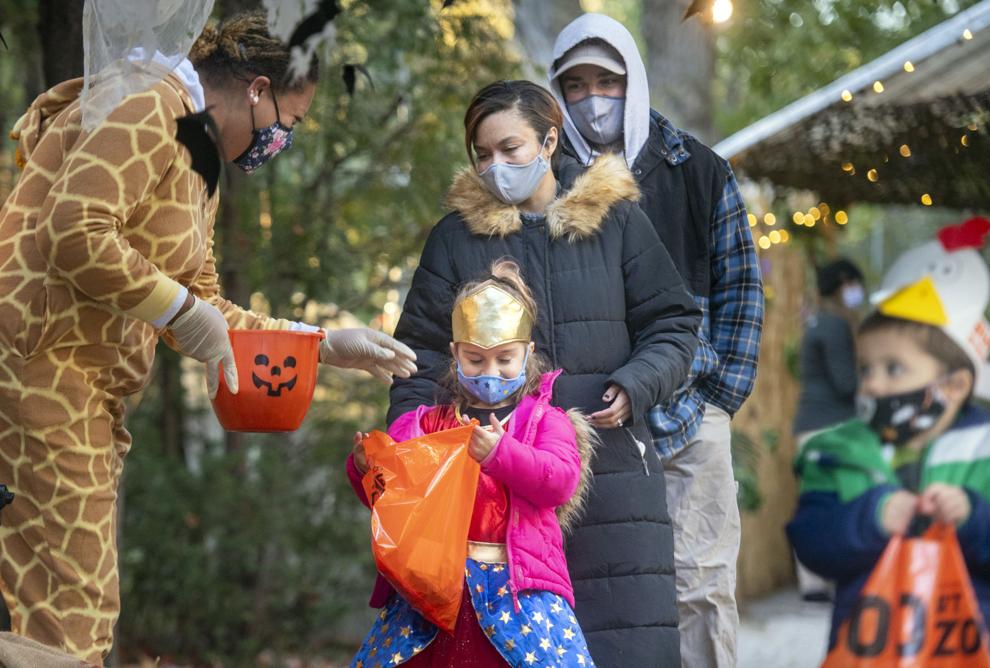 Football Saturday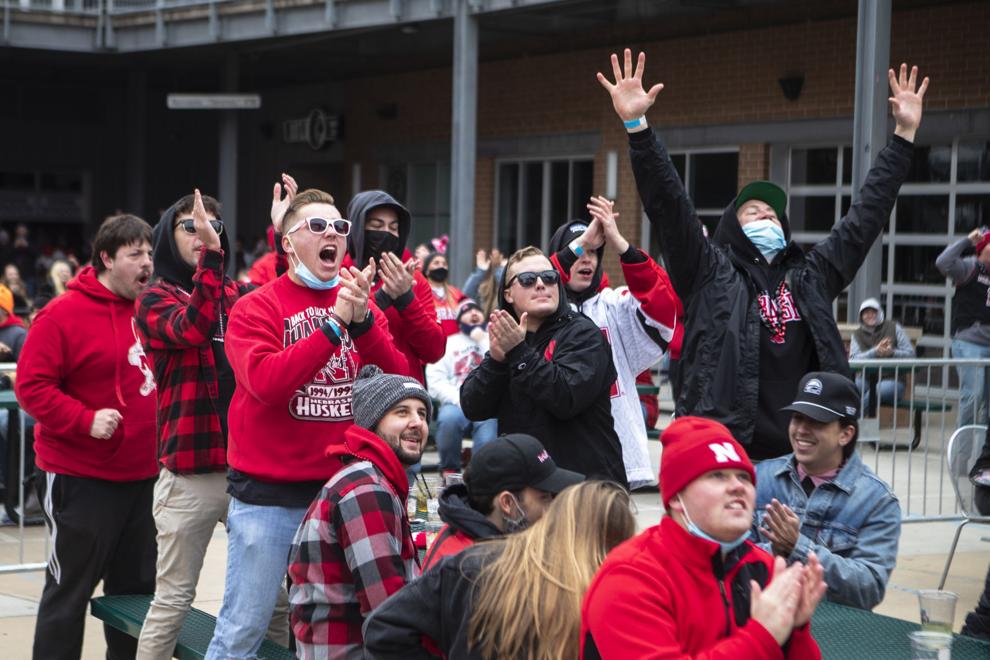 YMCA closed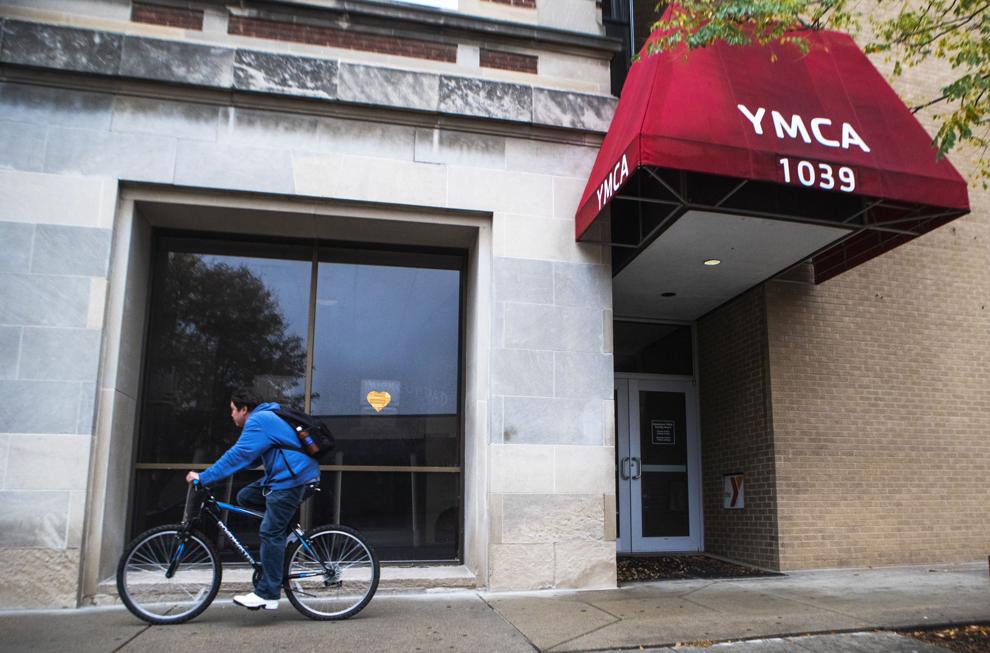 Downtown mask art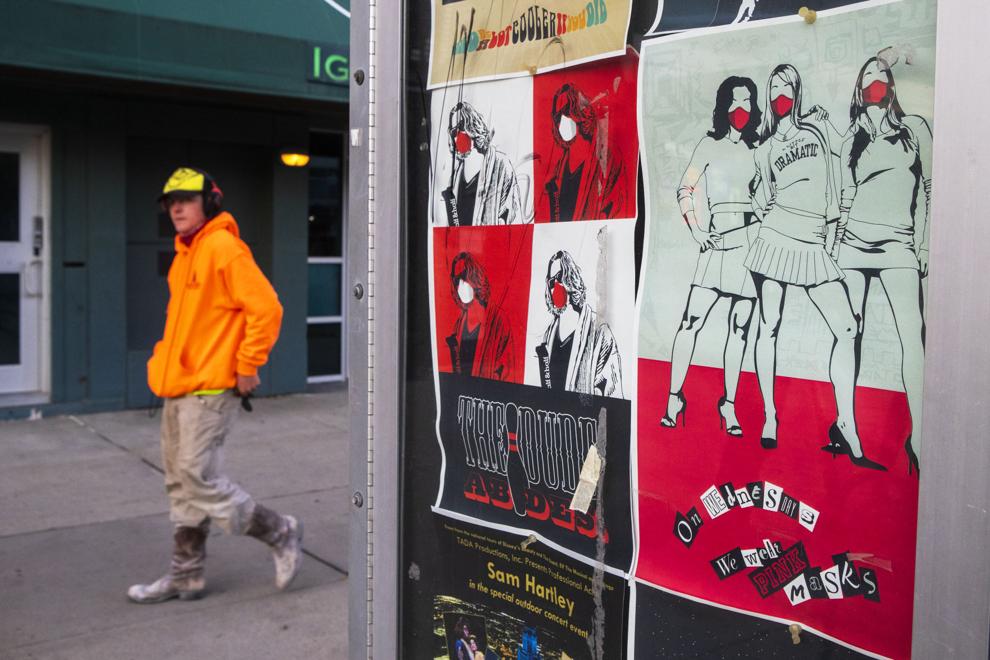 Marching band competition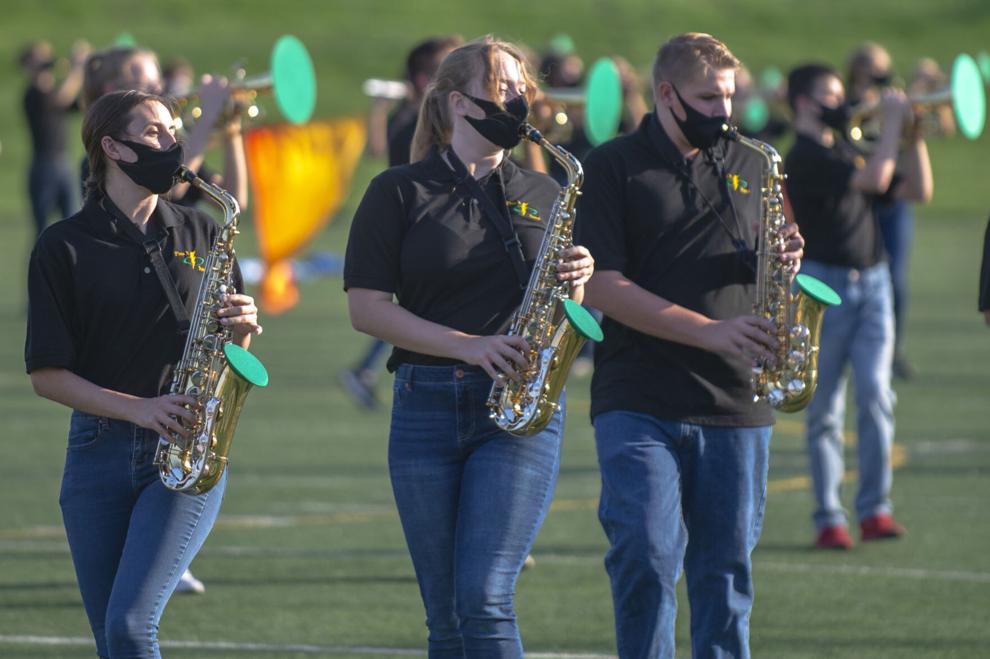 Outdoor seating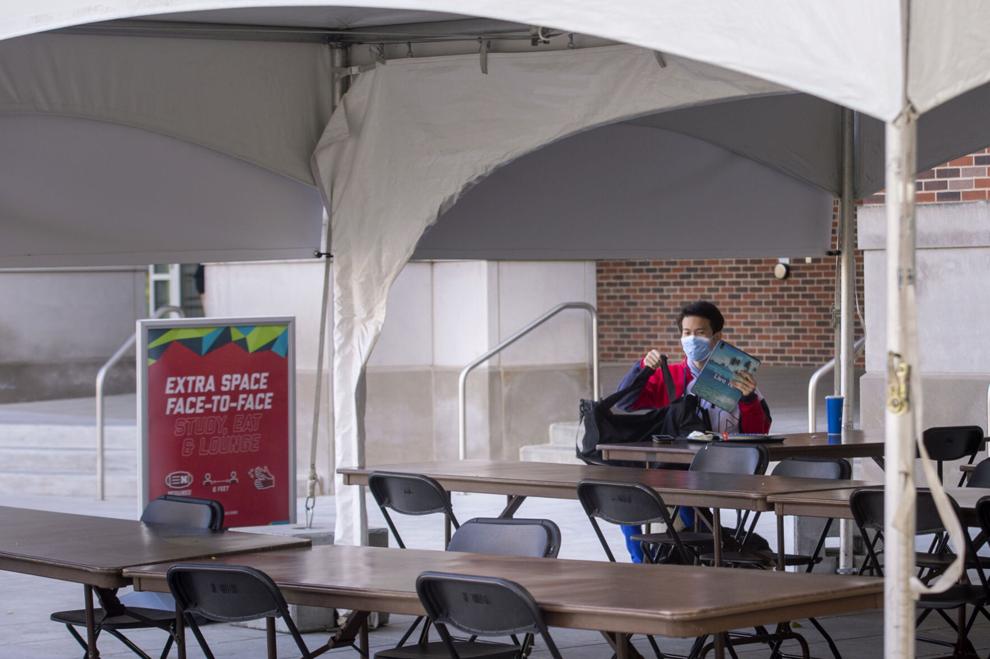 East Campus proposed budget cuts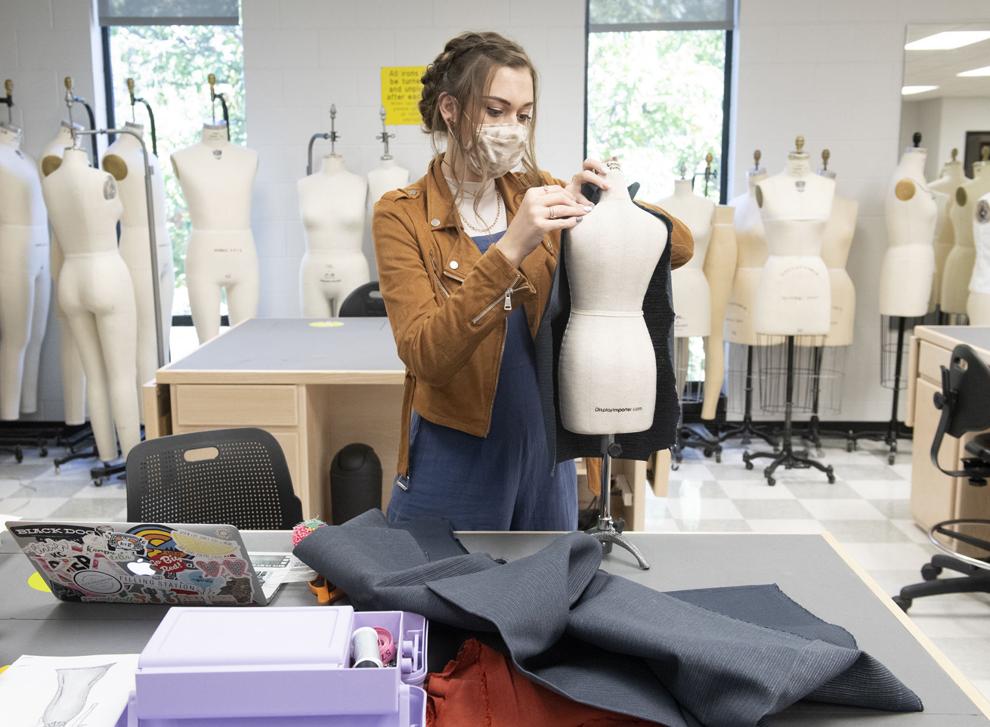 Flu shots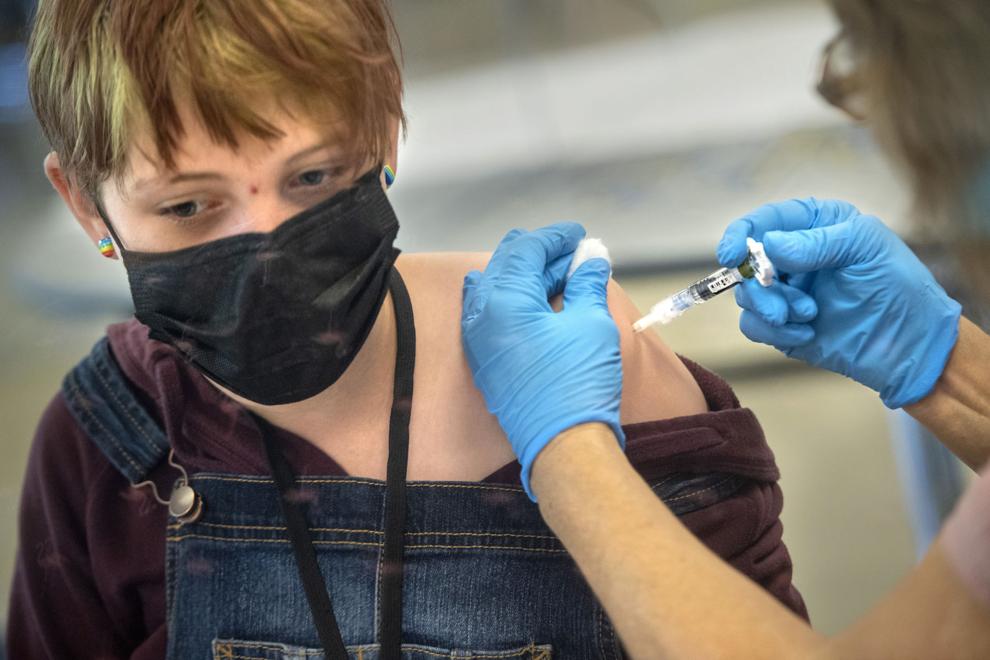 Coronavirus Bible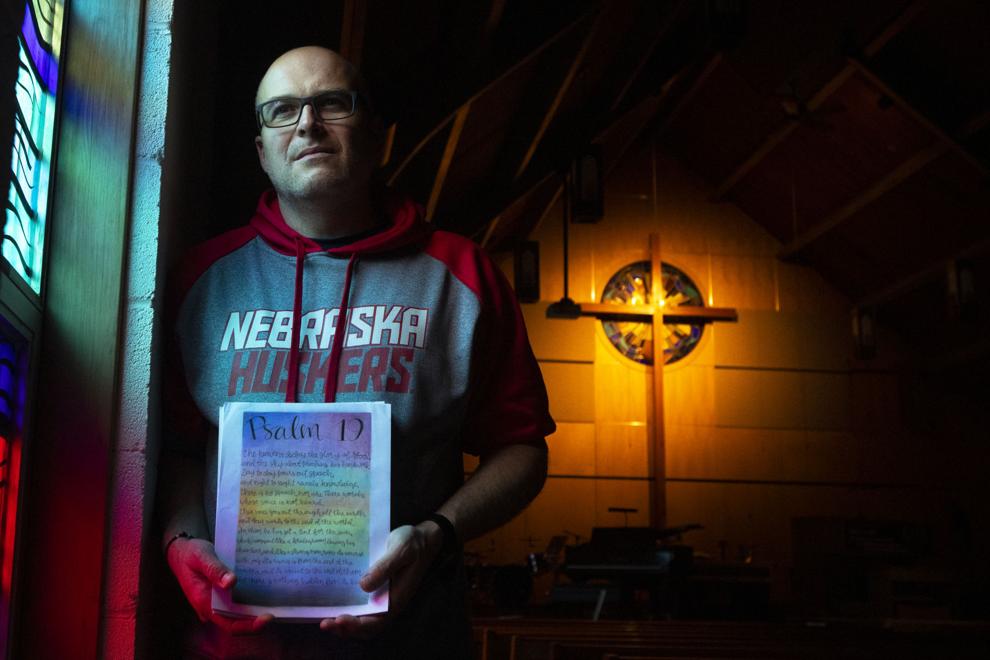 Anti-mask rally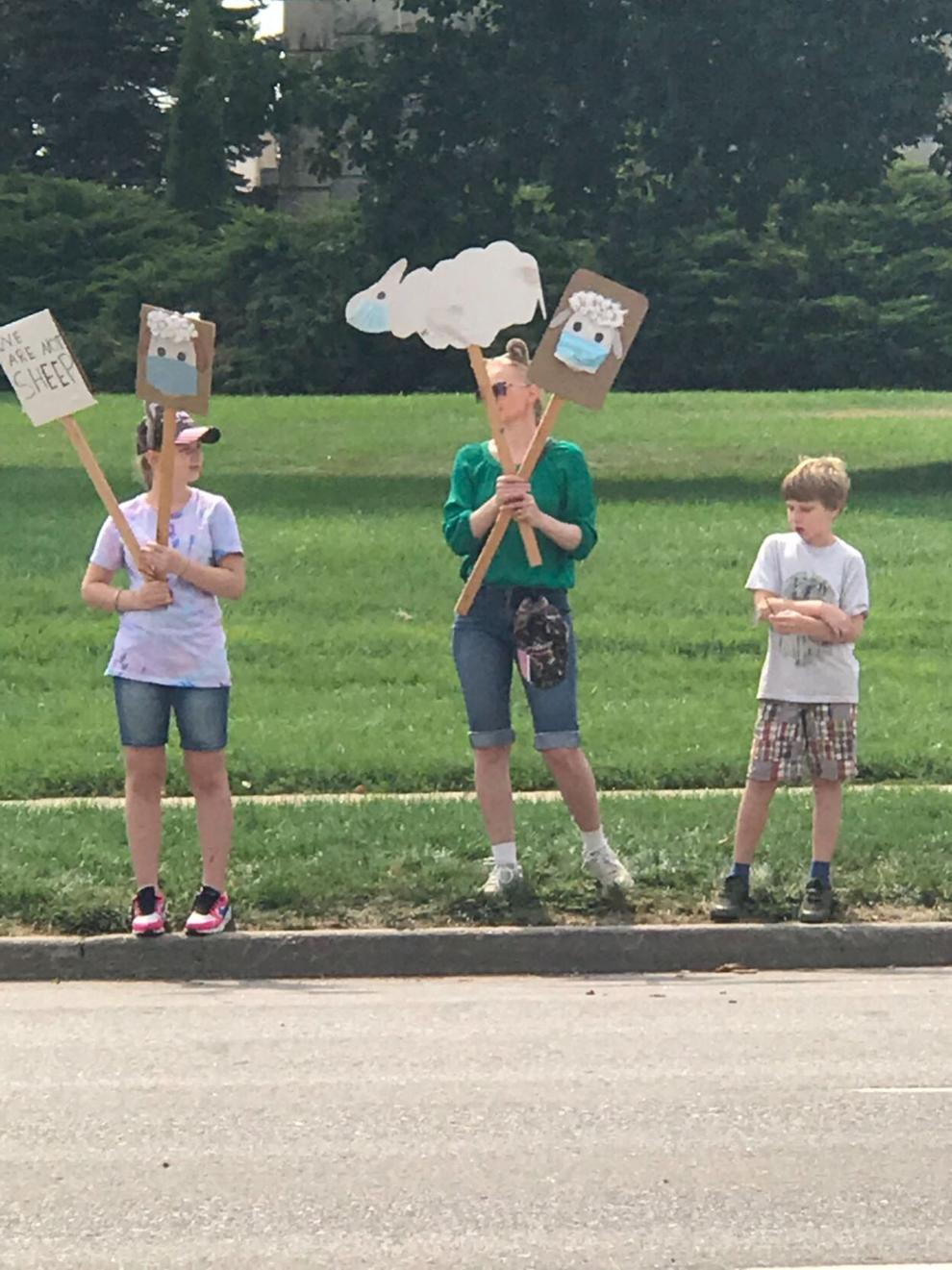 No Football Saturday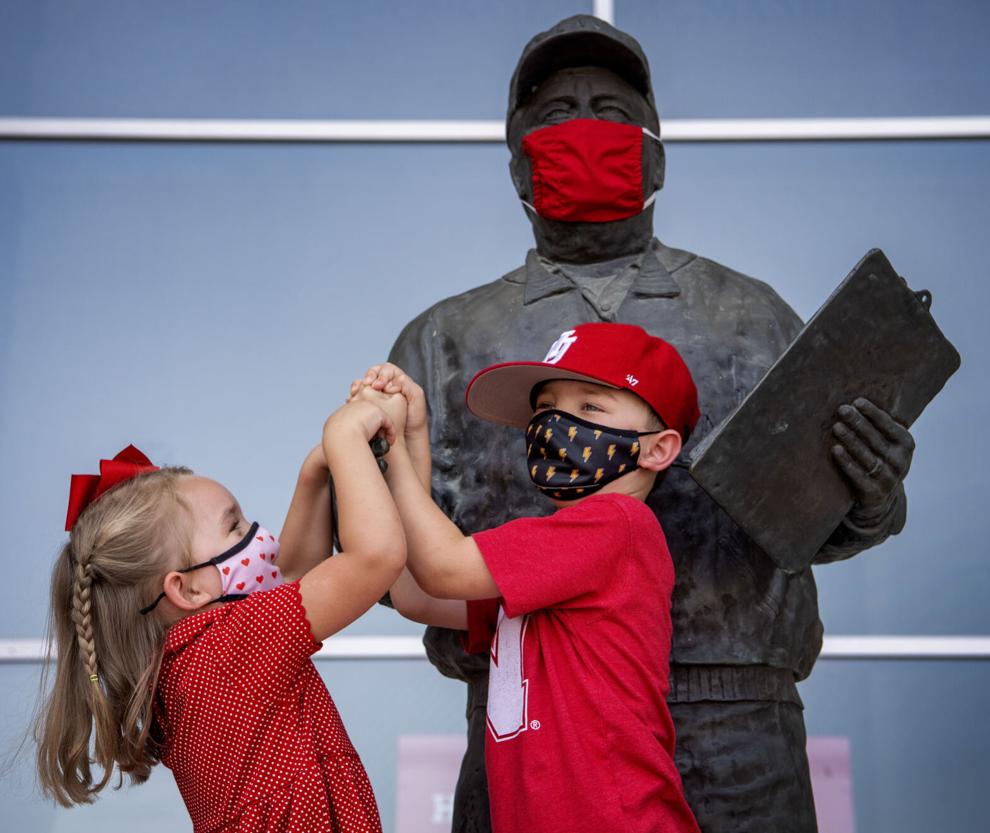 DMV lines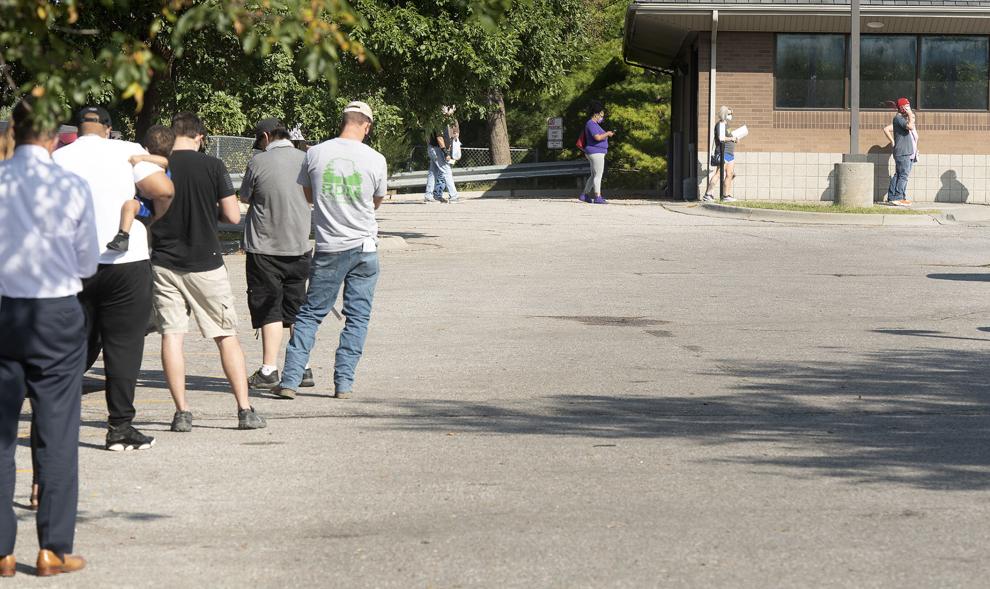 UNL in-person class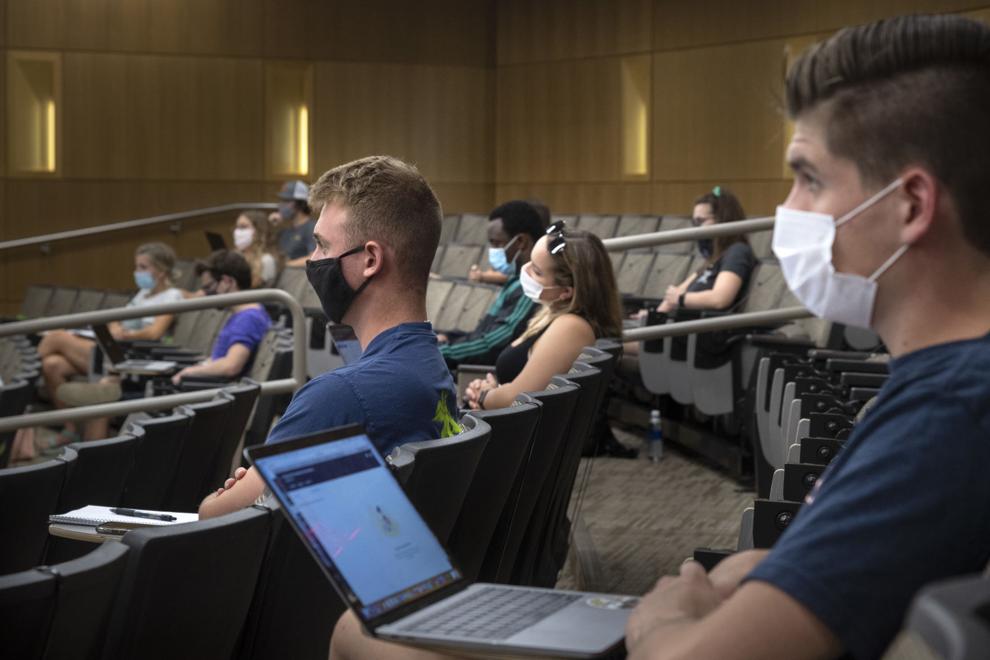 Iguana's Pub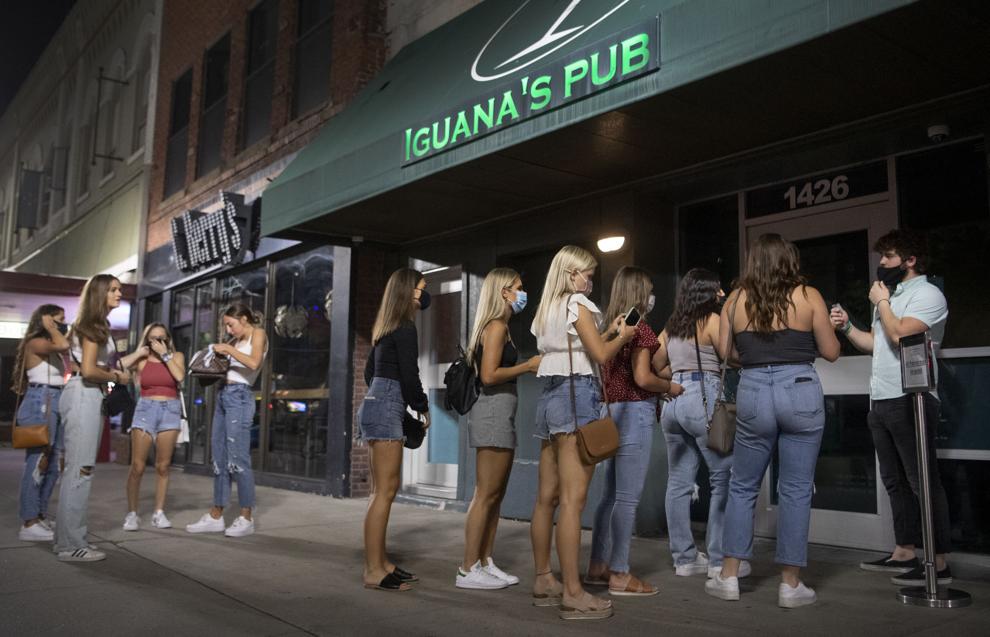 Farmers Market influencers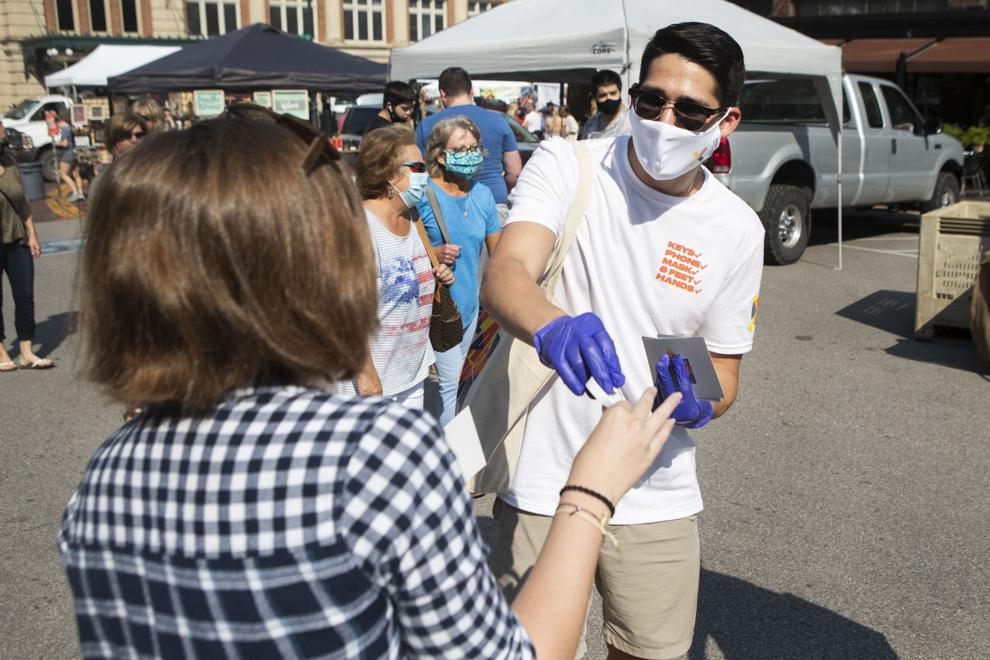 Remote learning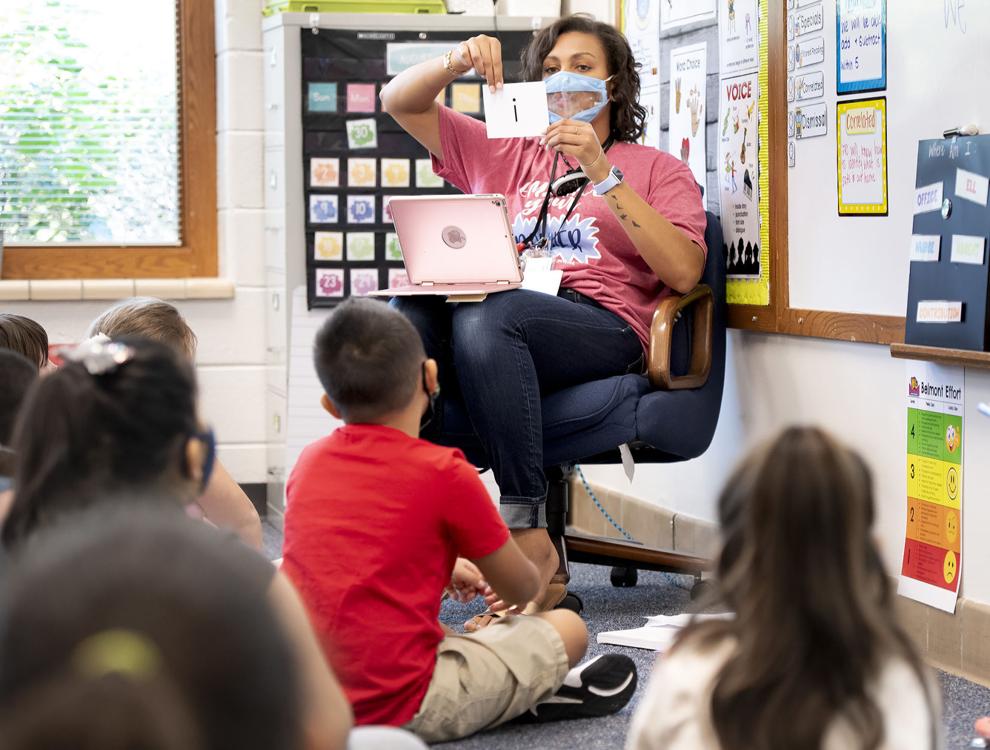 Weeping Water vs. Fillmore Central/Exeter-Milligan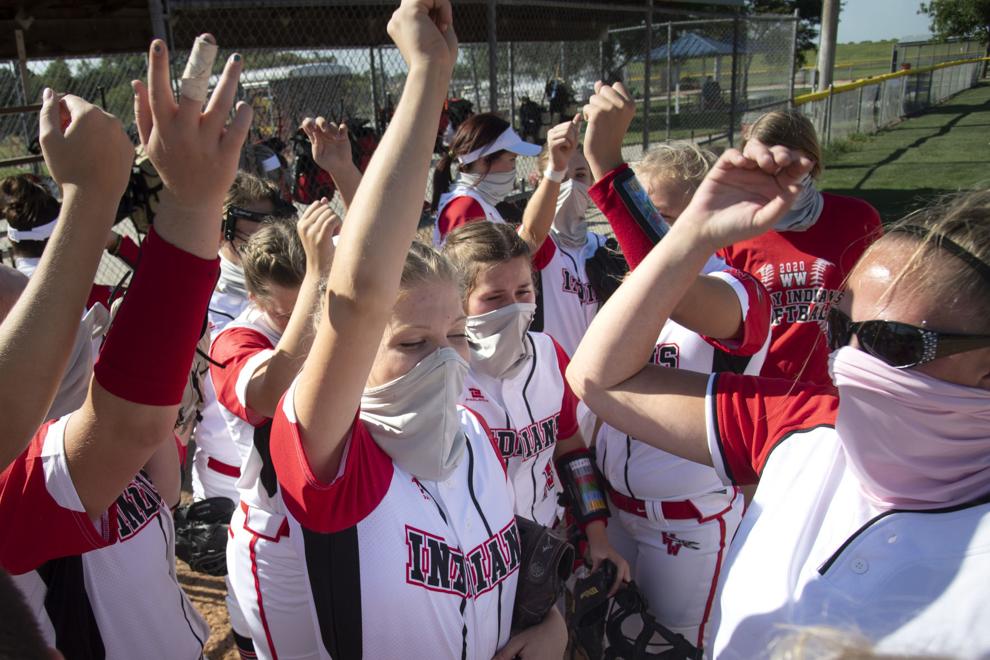 City Council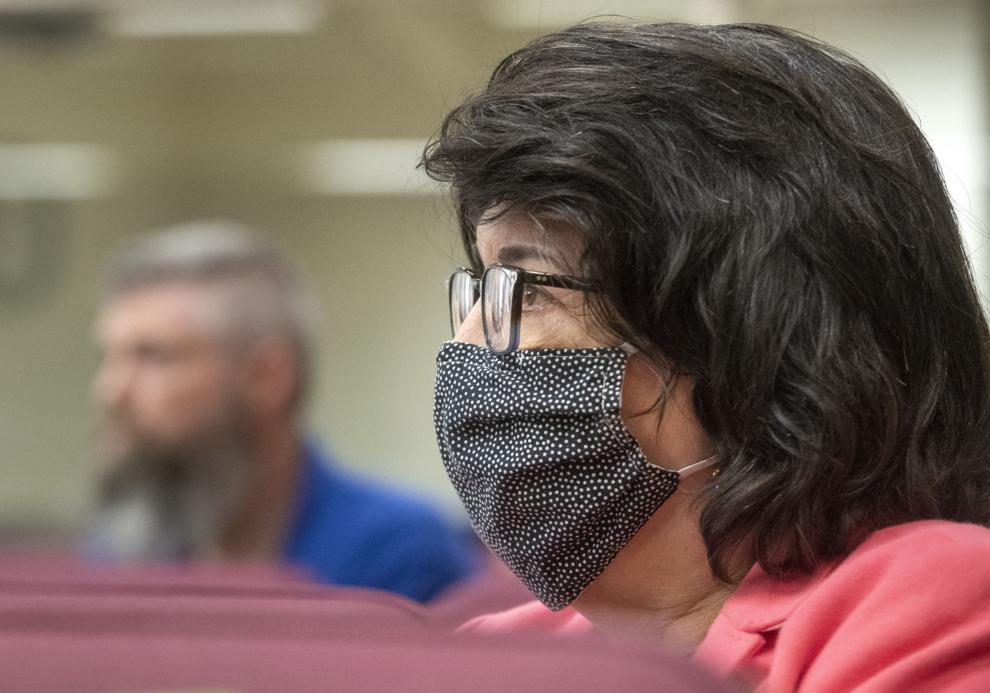 First day of middle school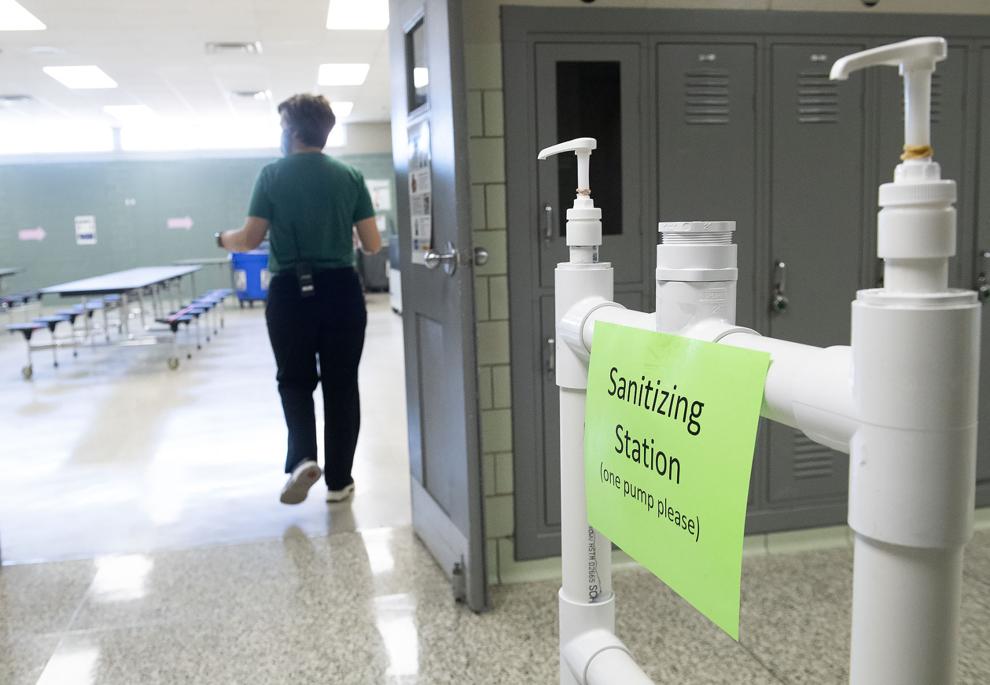 Ukulele Class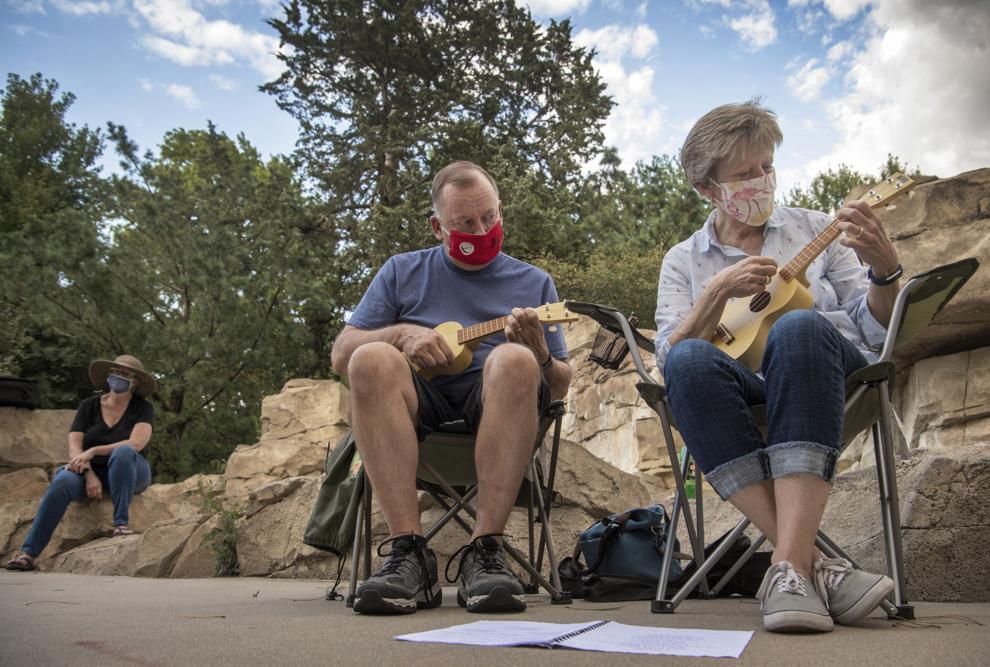 First day of school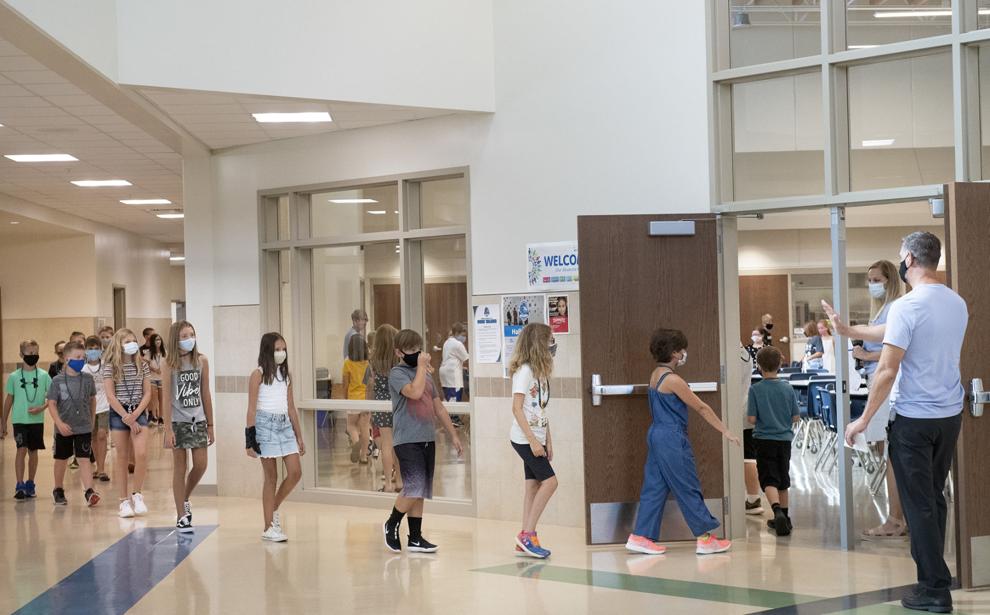 Pius X volleyball practice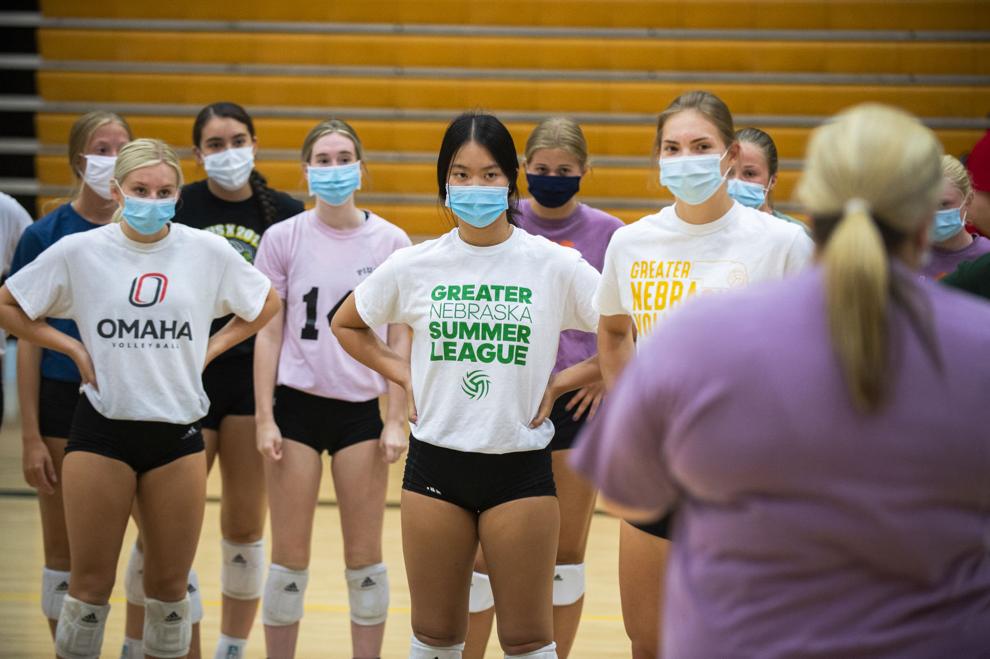 Madsen's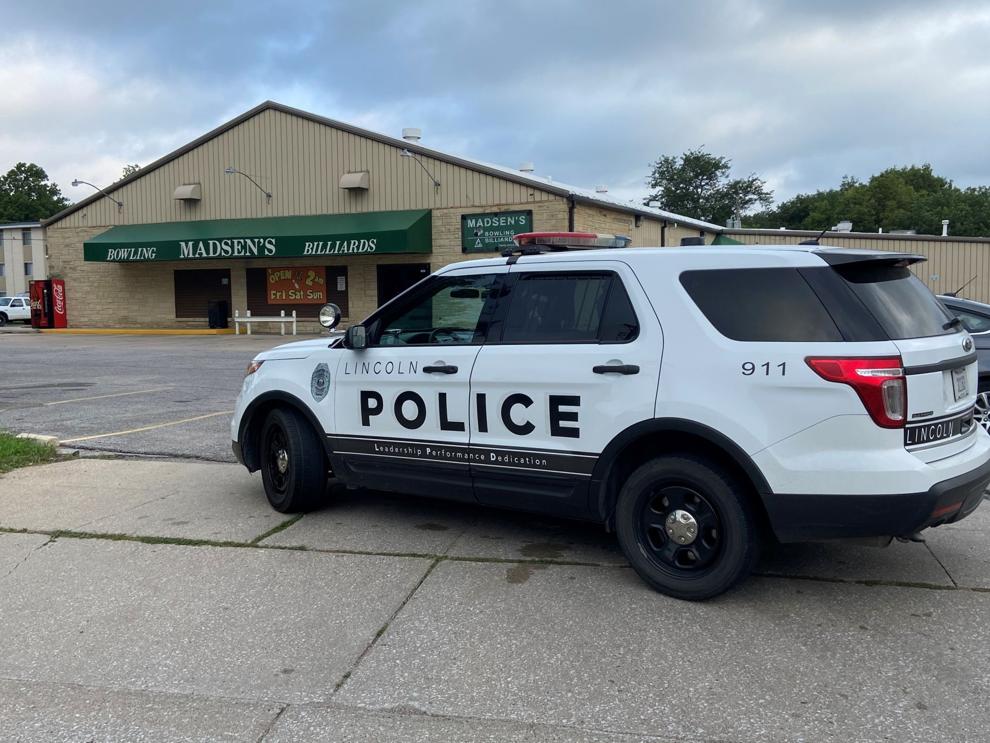 House of Flowers delivery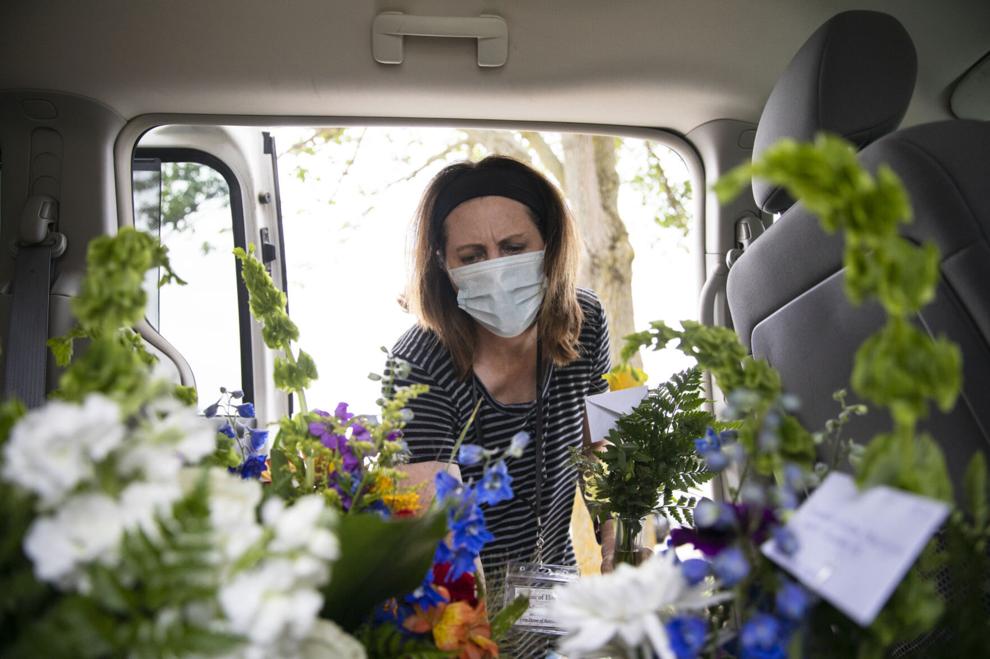 City Council BLM protest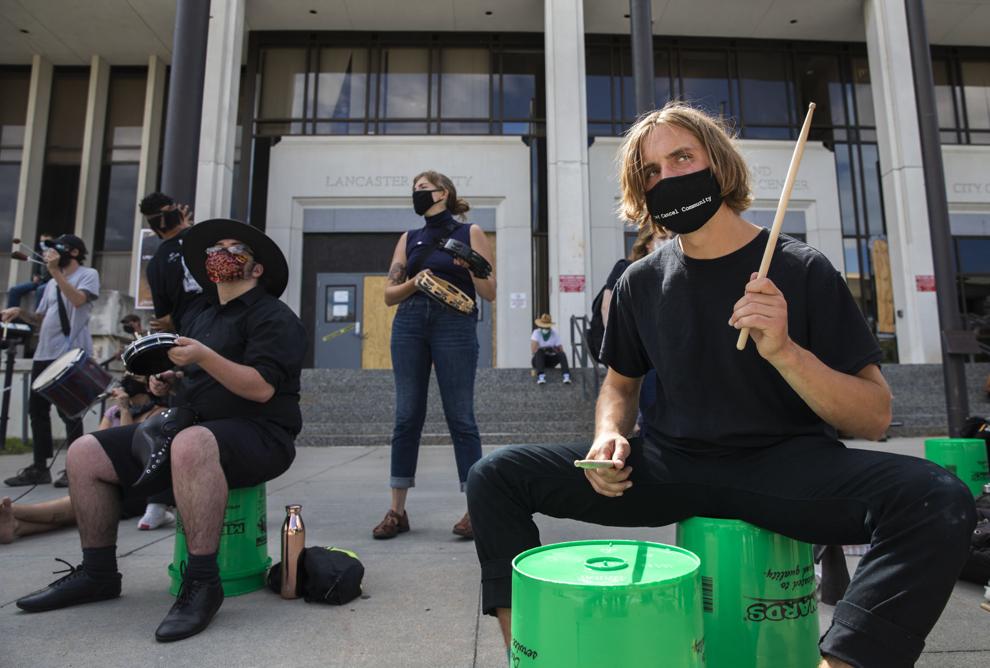 LPS Protest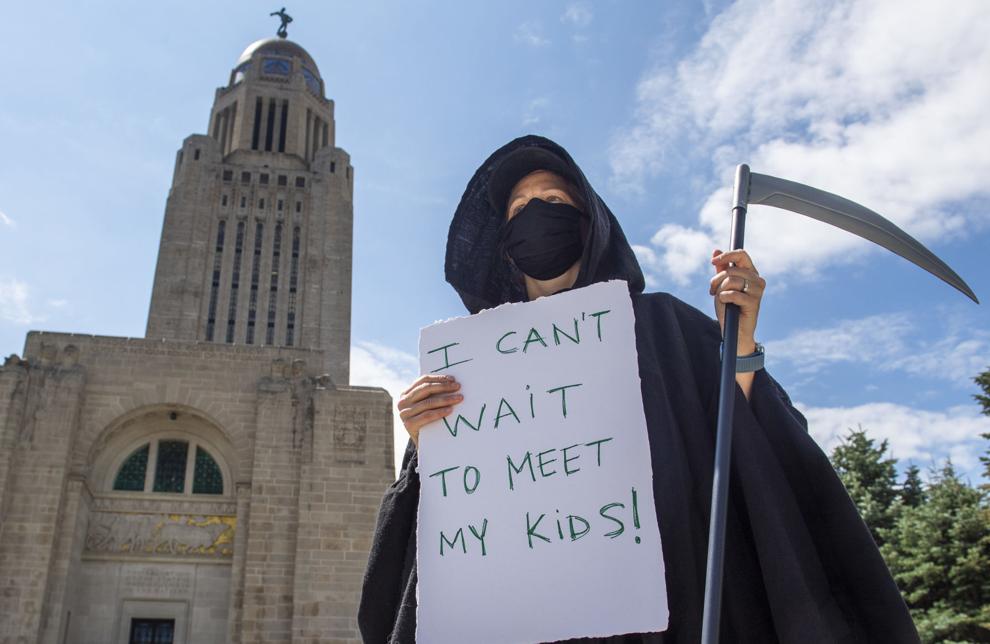 Beach Boys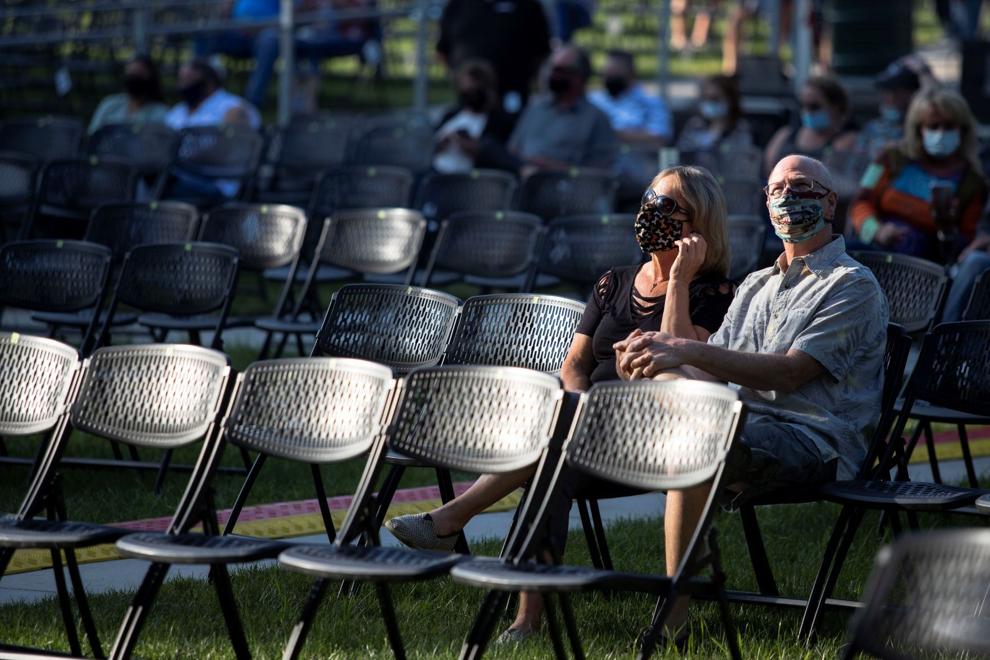 Rally and hearing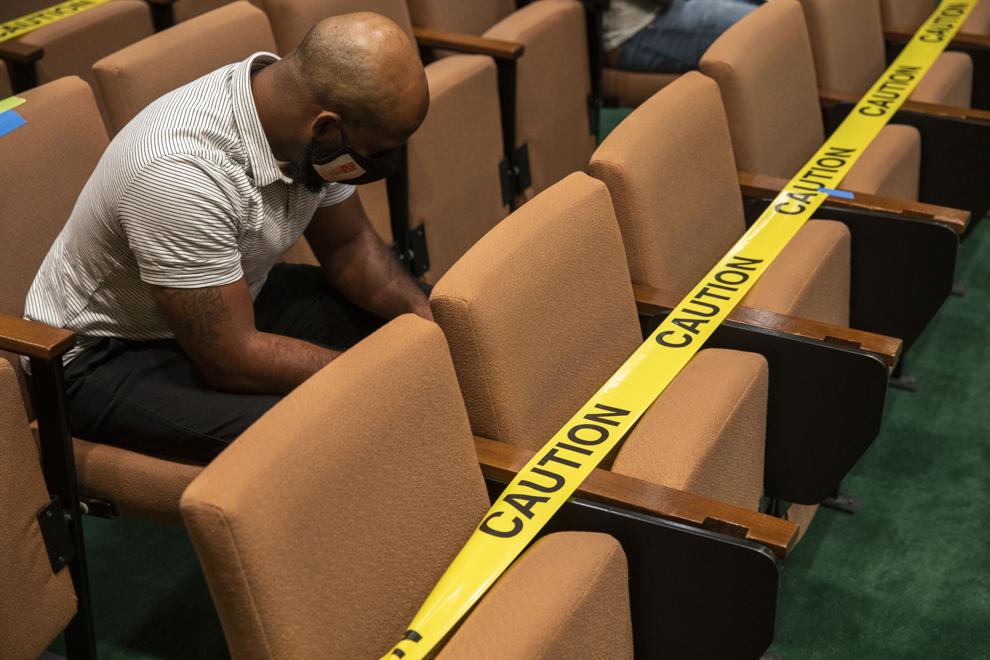 Lancaster County Super Fair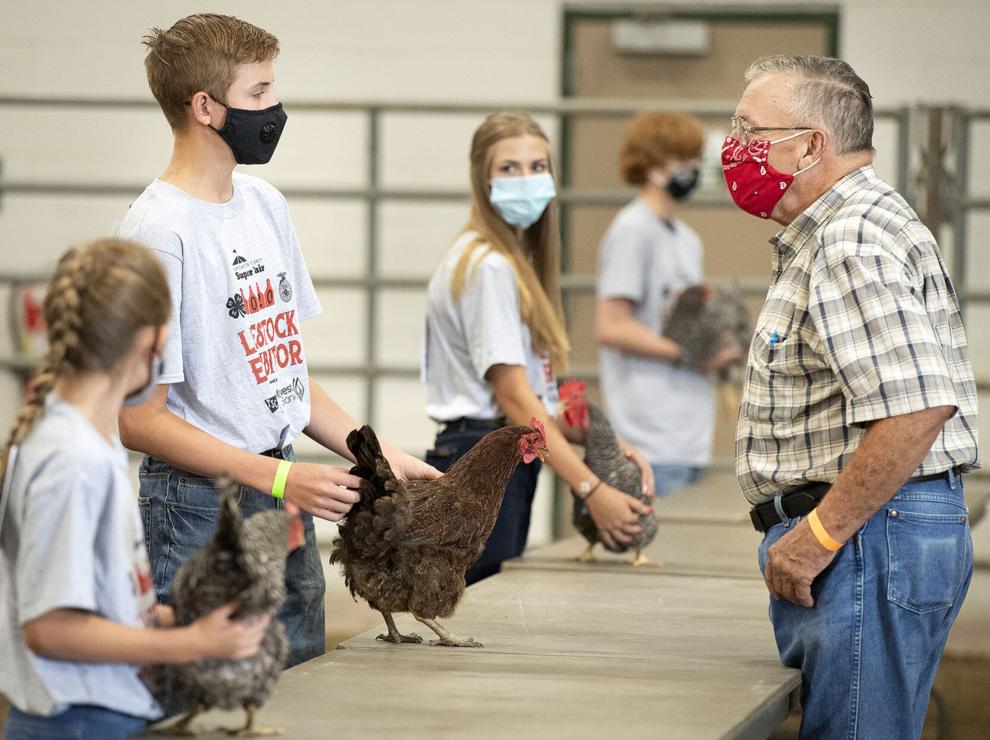 LPS board meeting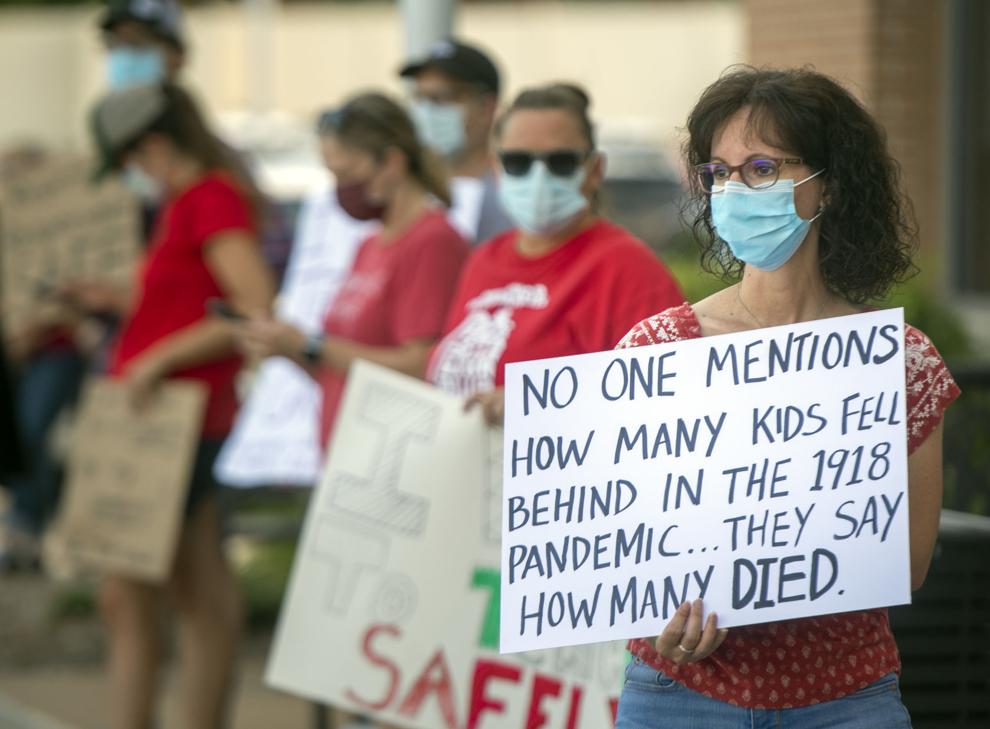 Meatpacking workers rally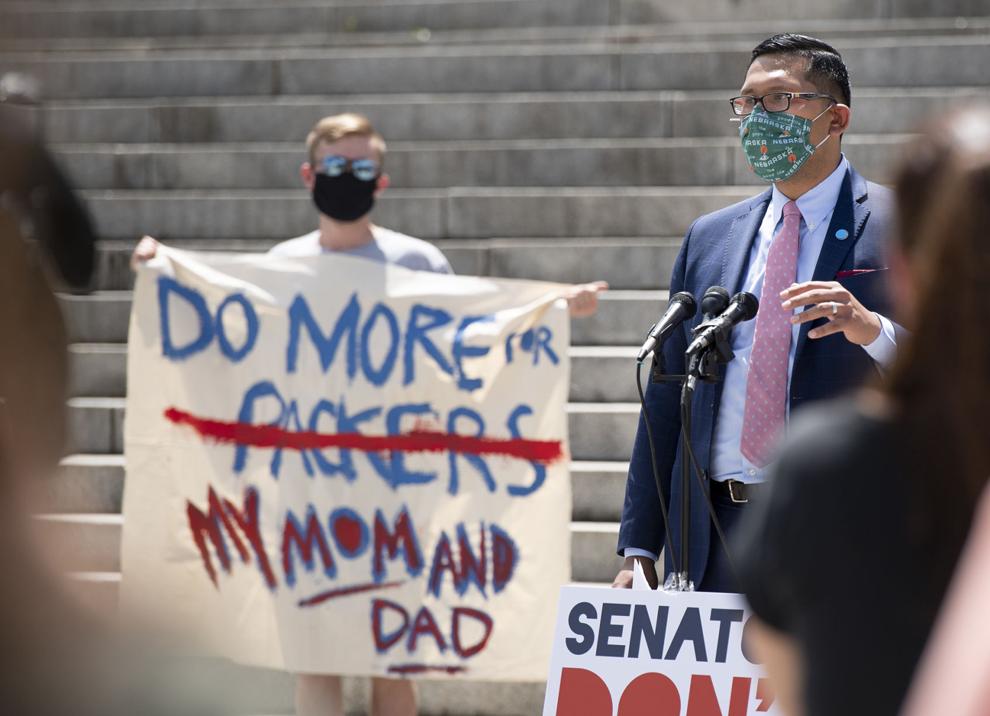 Legislature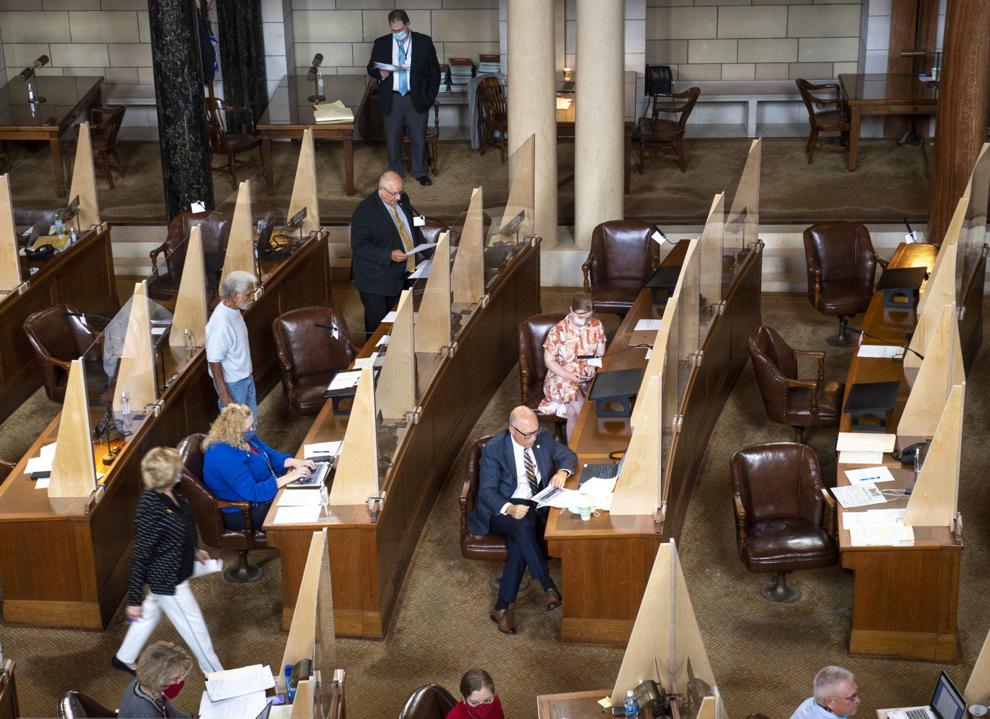 Lincoln Northeast graduation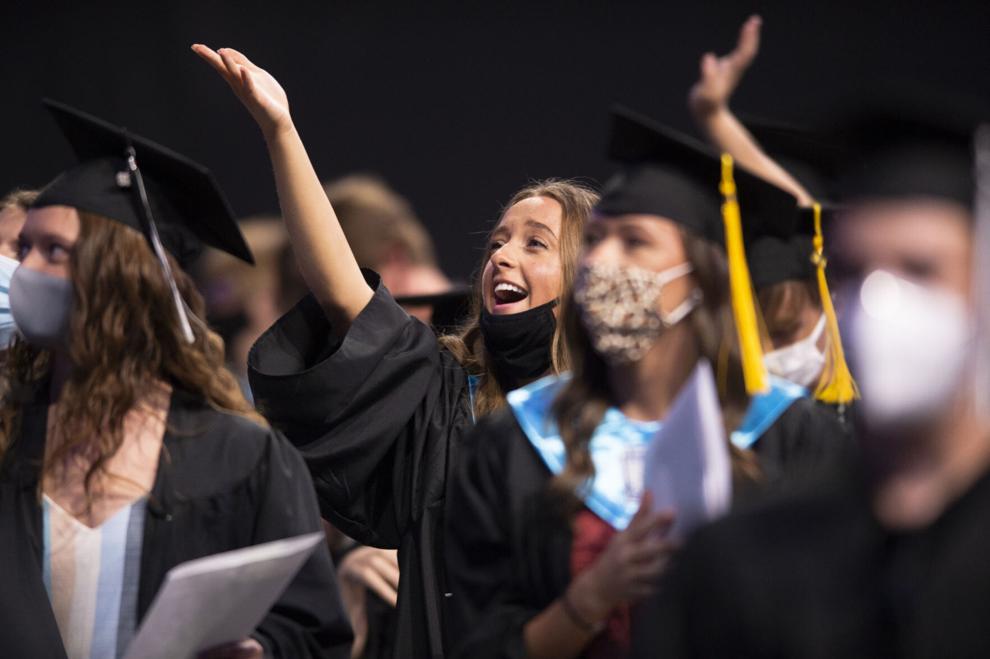 Gov. Ricketts address Legislature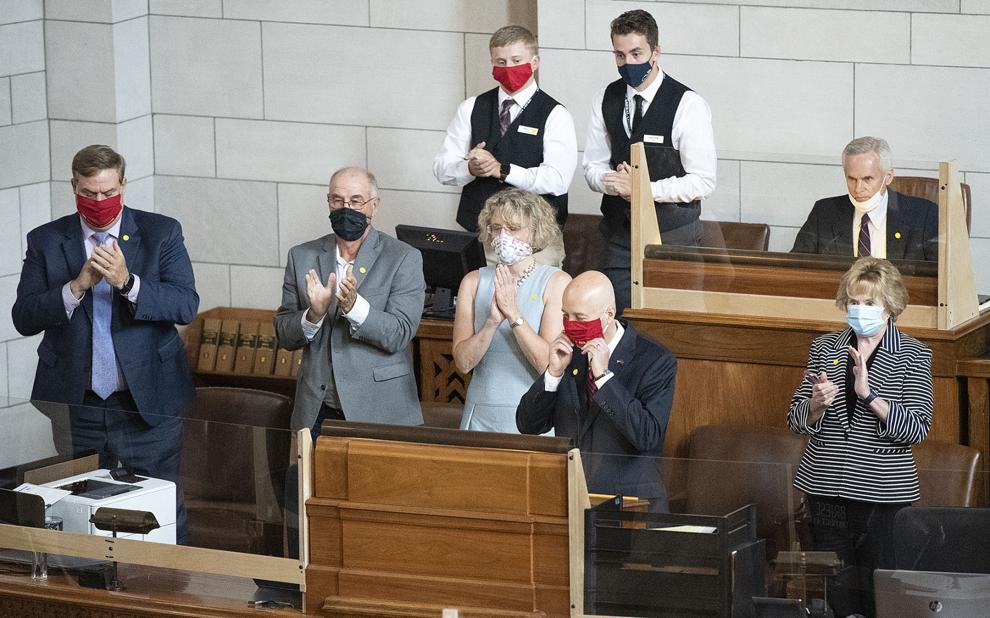 Mask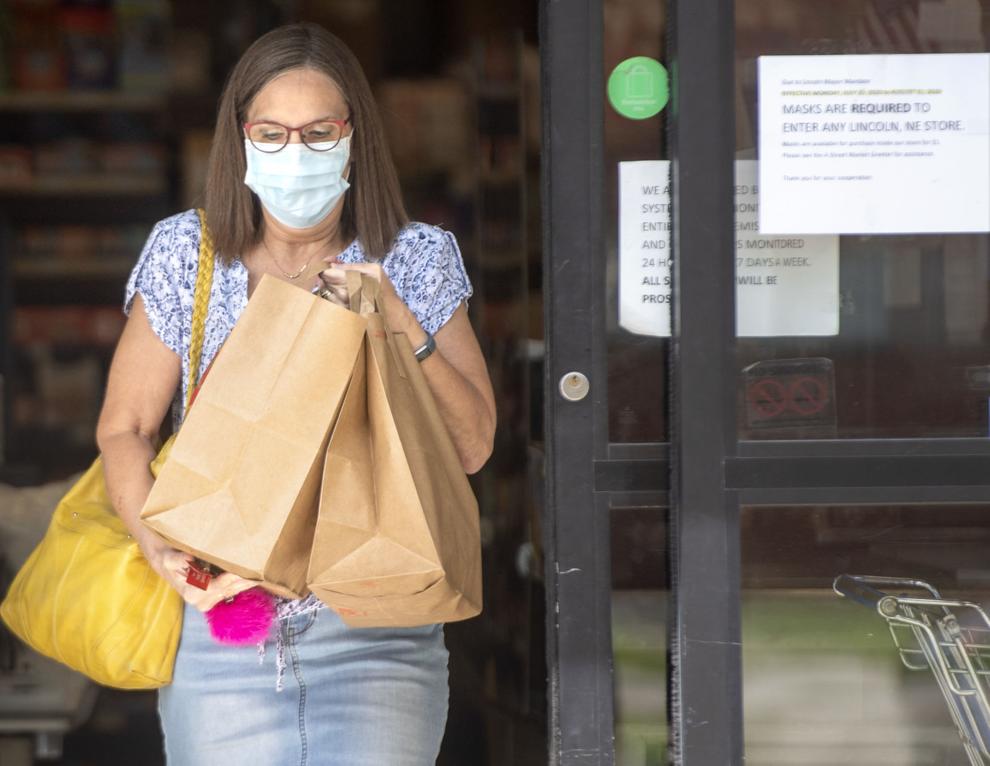 Legislature resumes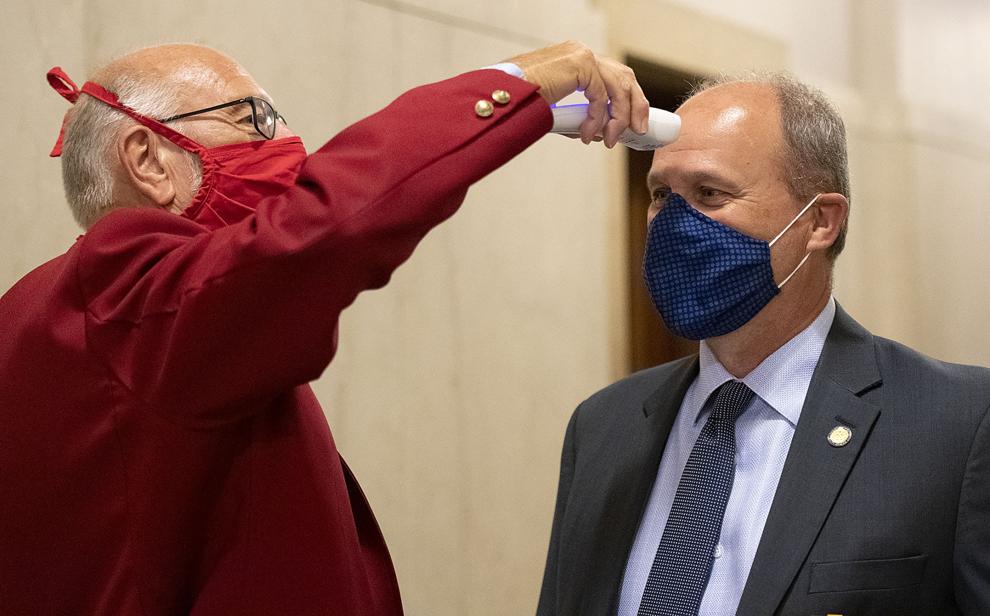 Girls basketball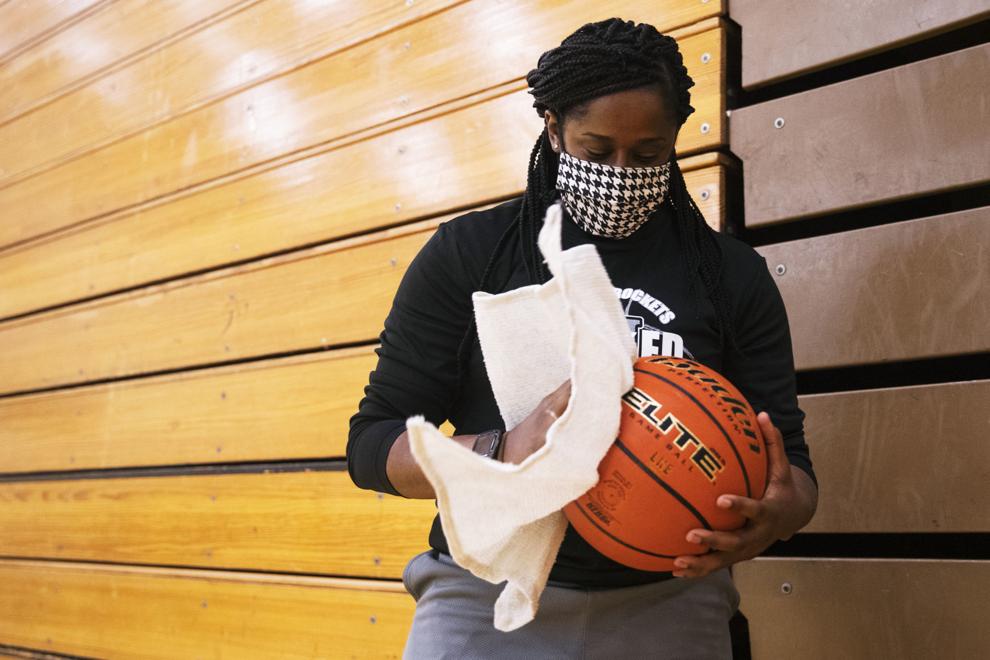 Masked Archie the Mammoth
First Jury Trial in Four Months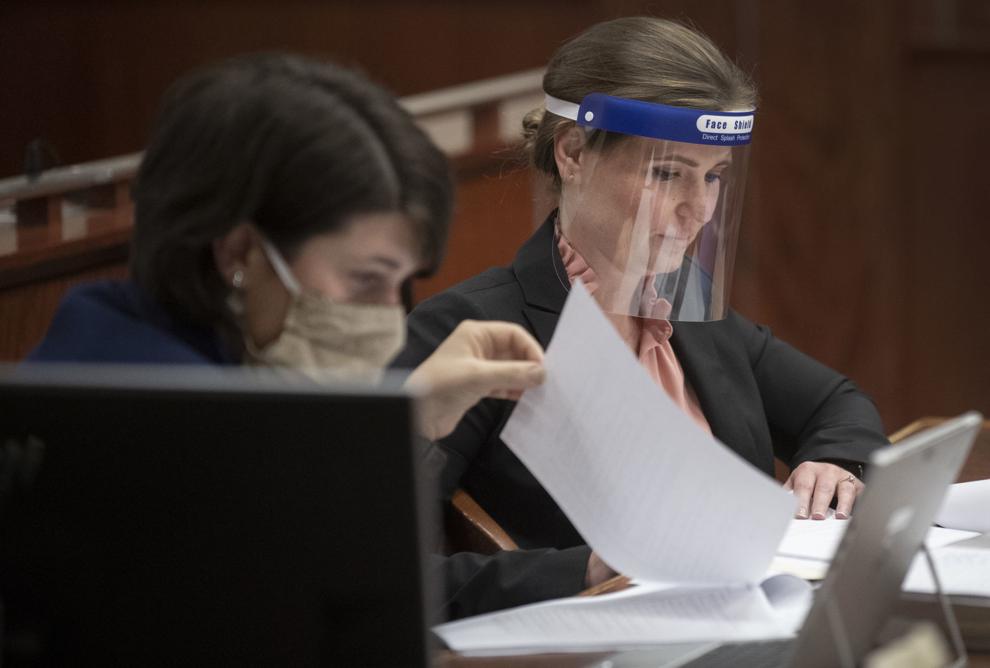 Lincoln Community Playhouse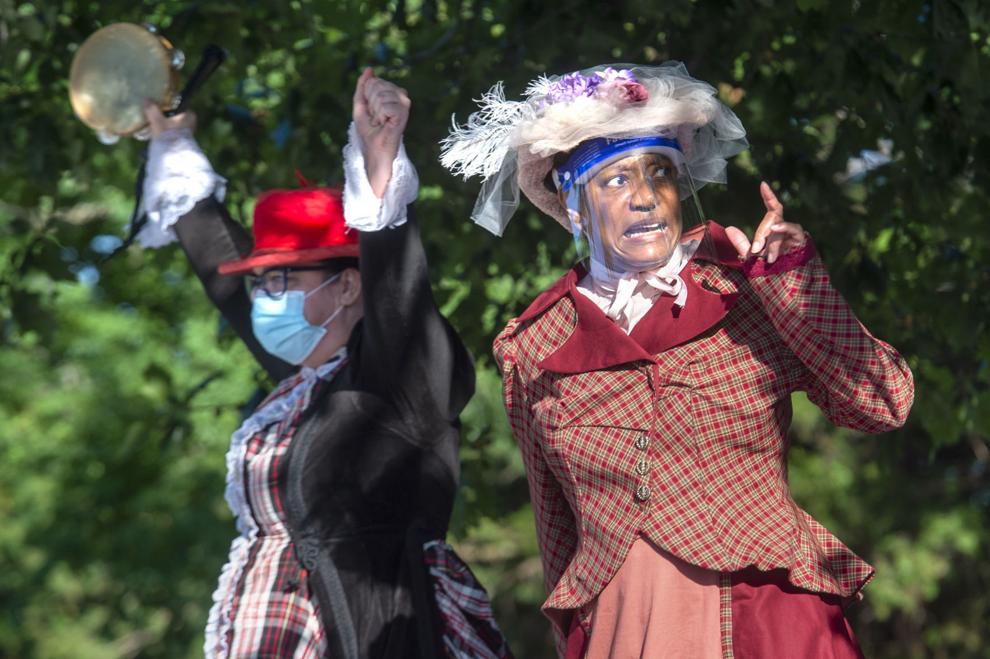 The Kindler Hotel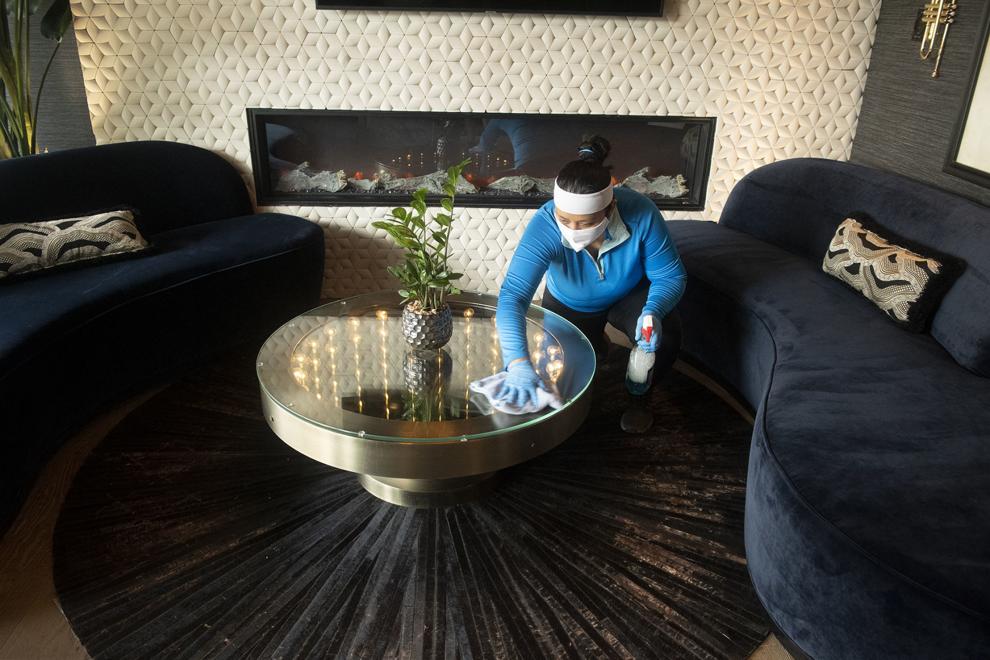 Garth Brooks Drive-In Concert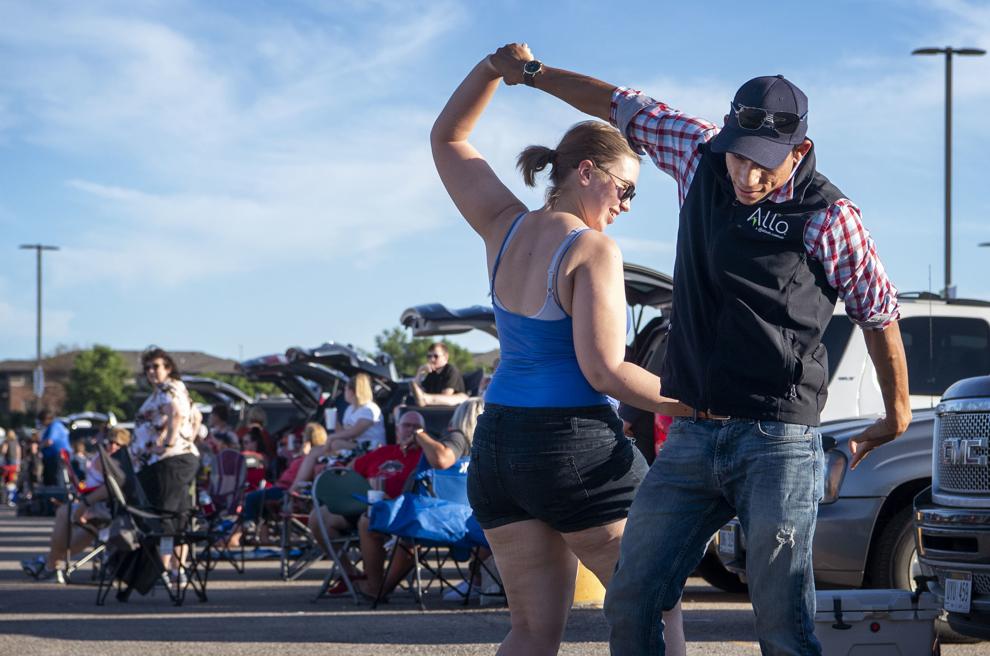 Naturalization ceremony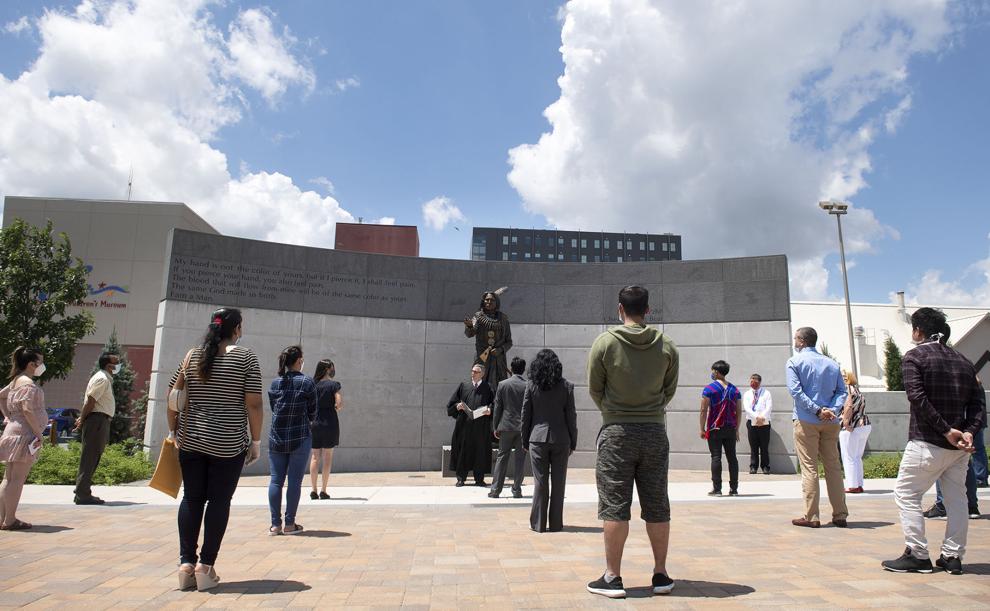 Urban Air Adventure Park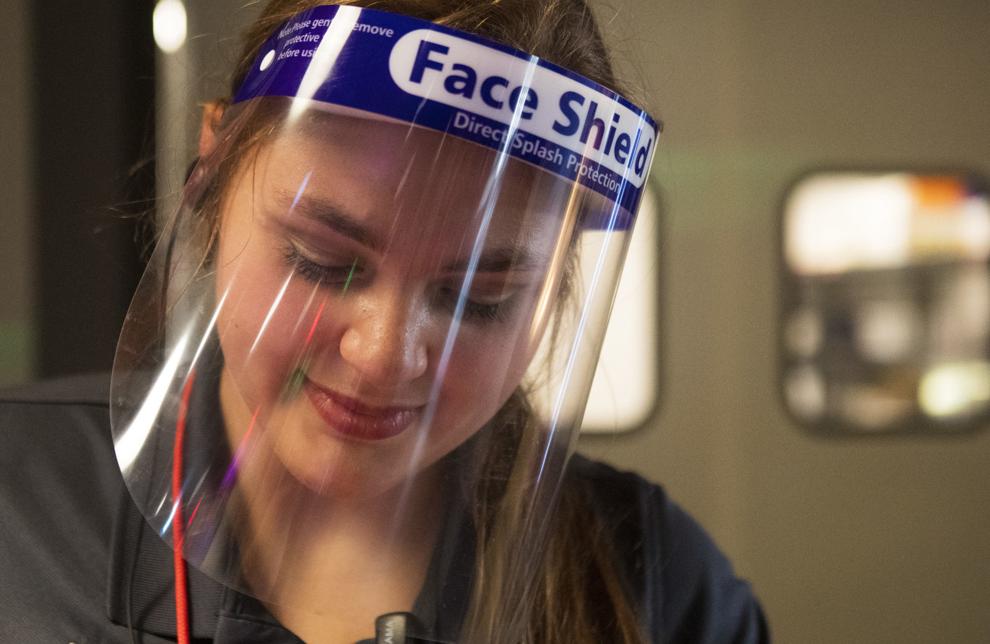 Juneteenth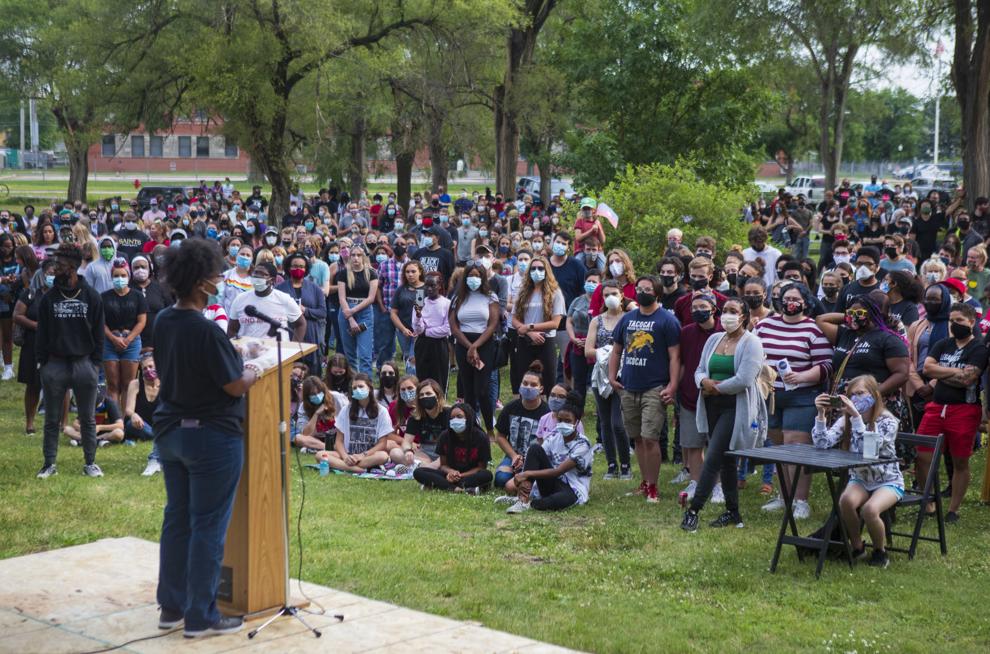 Gere Branch Library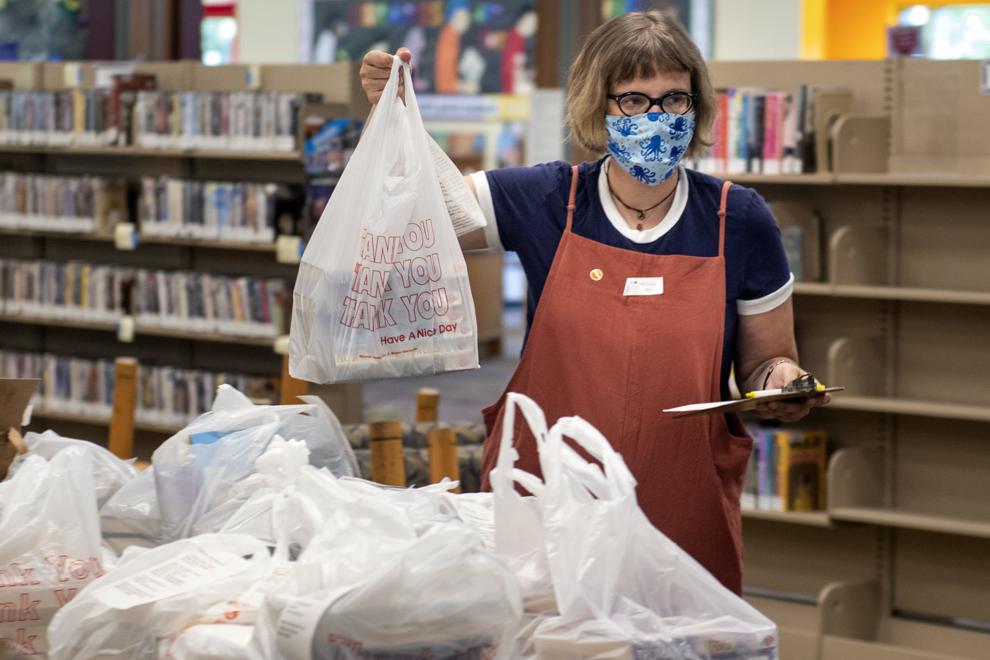 Music on the Move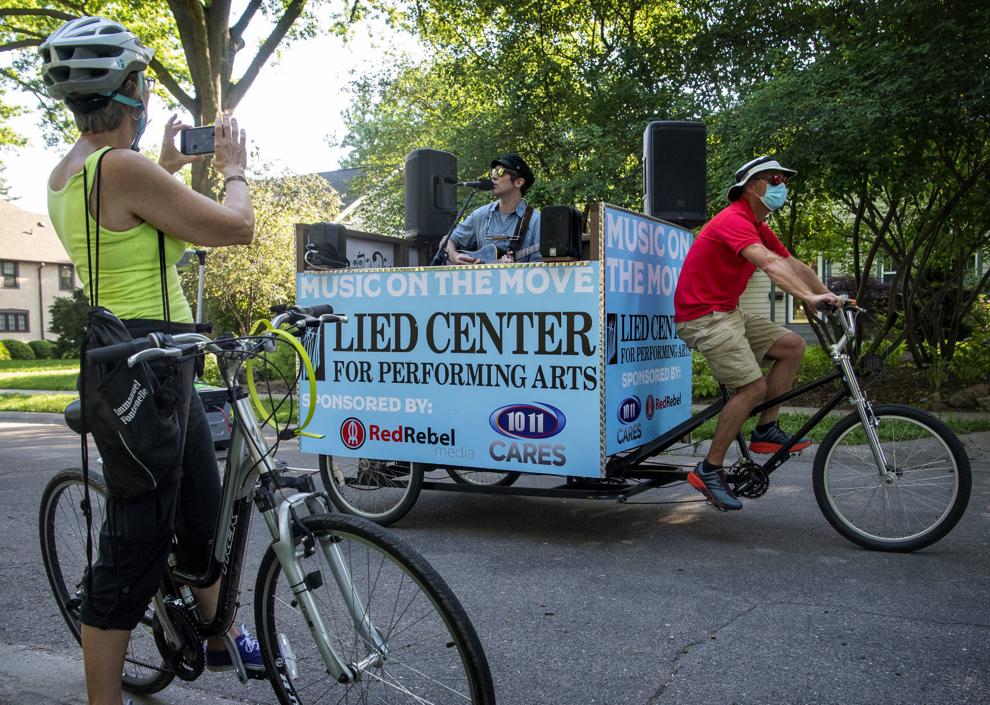 Pool Reopenings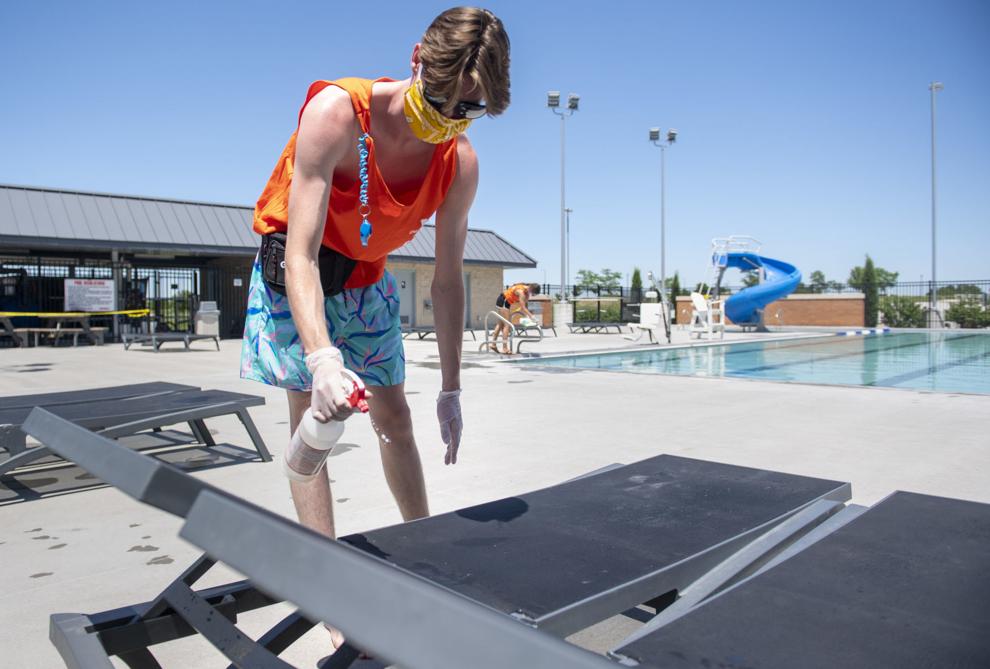 Judiciary Committee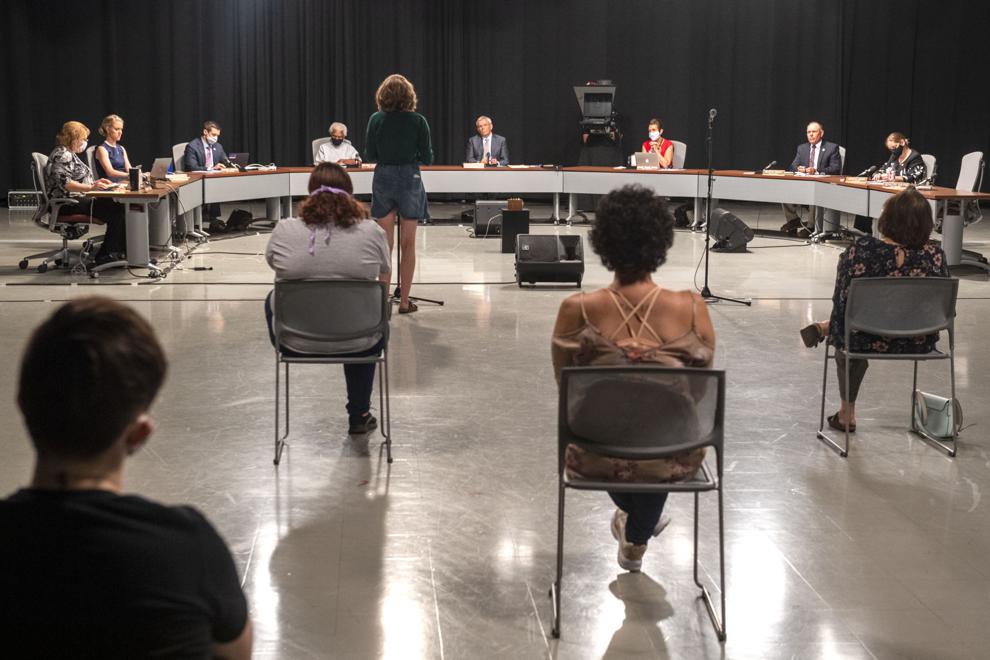 Bars Opening in Lincoln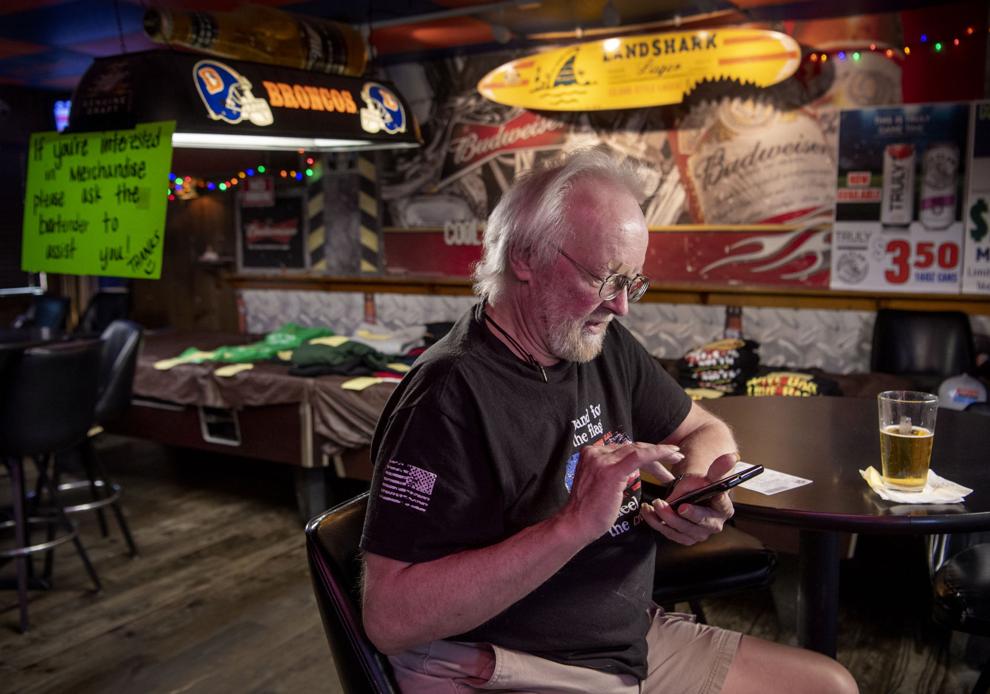 LPS Teachers Retirement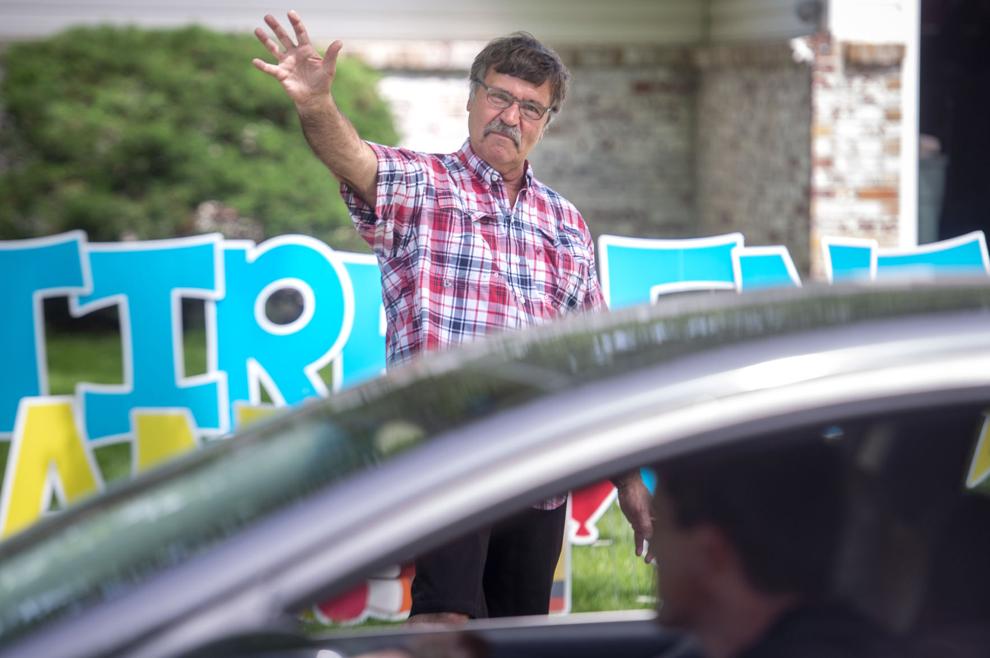 Holmes Lake Manor Horse Visit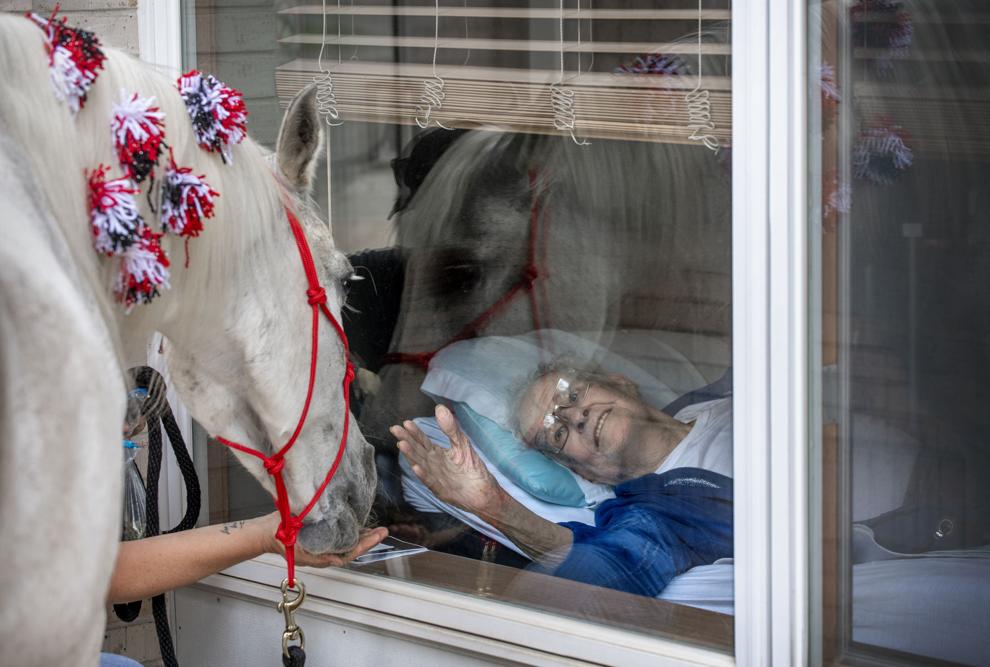 Lancaster County Courthouse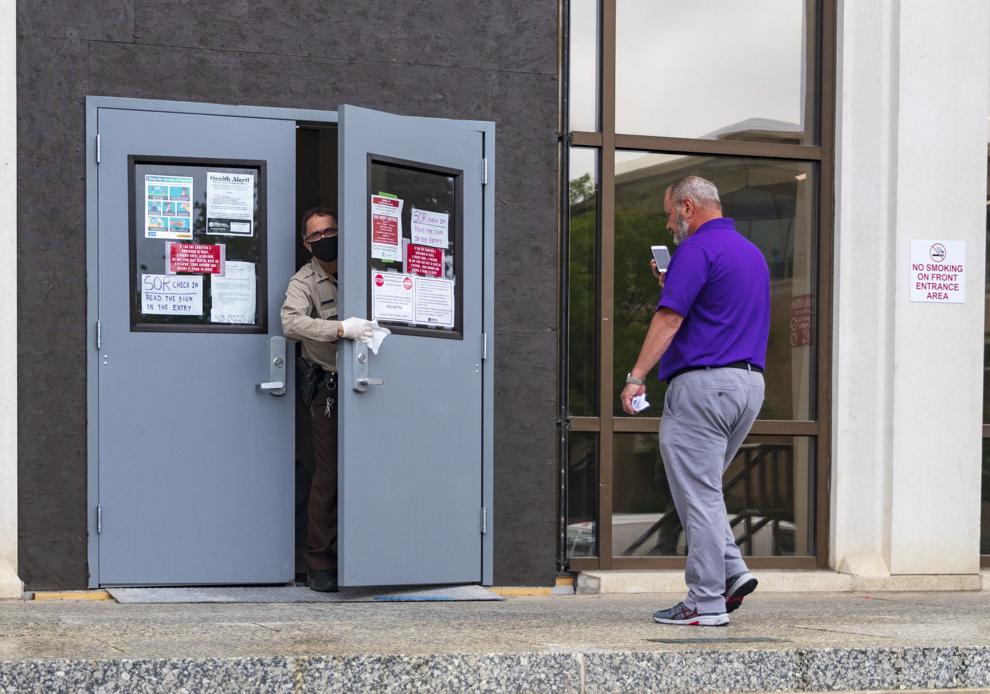 Campgrounds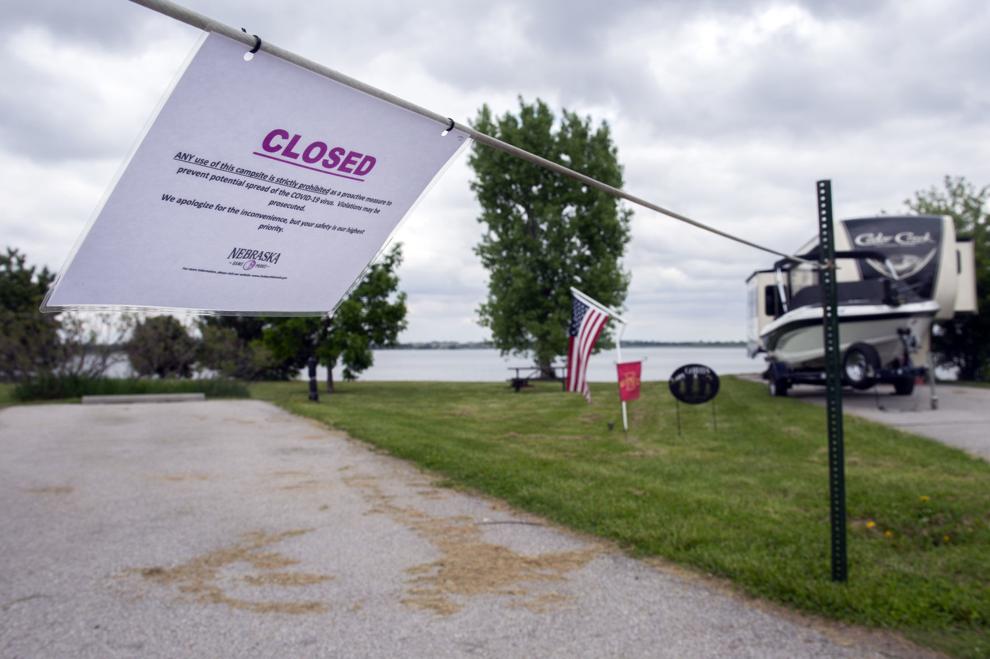 Church Social Distancing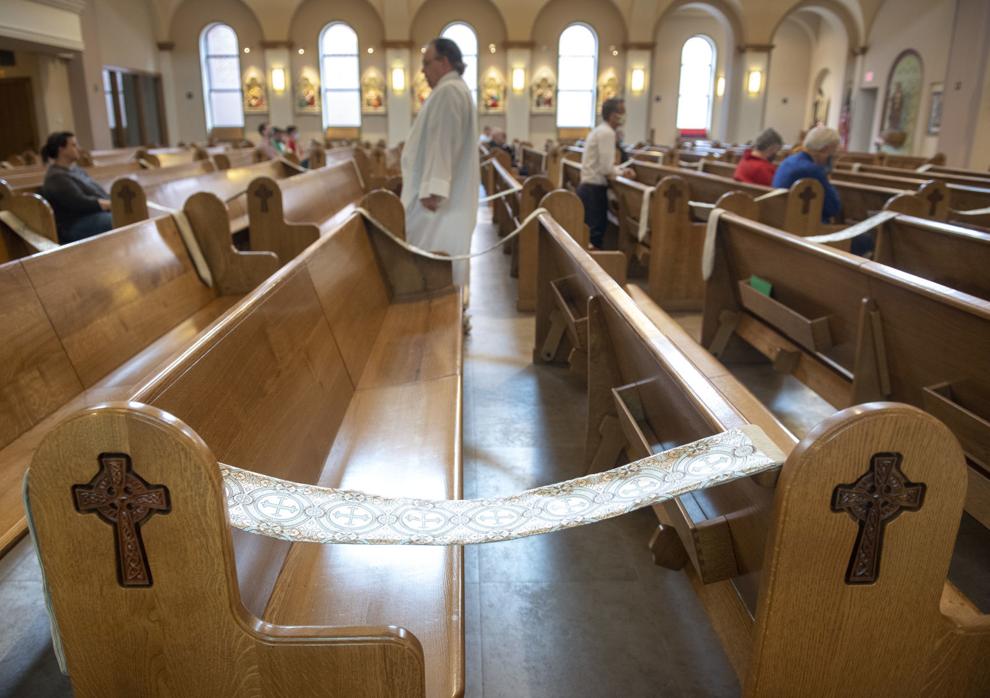 Children of Smithfield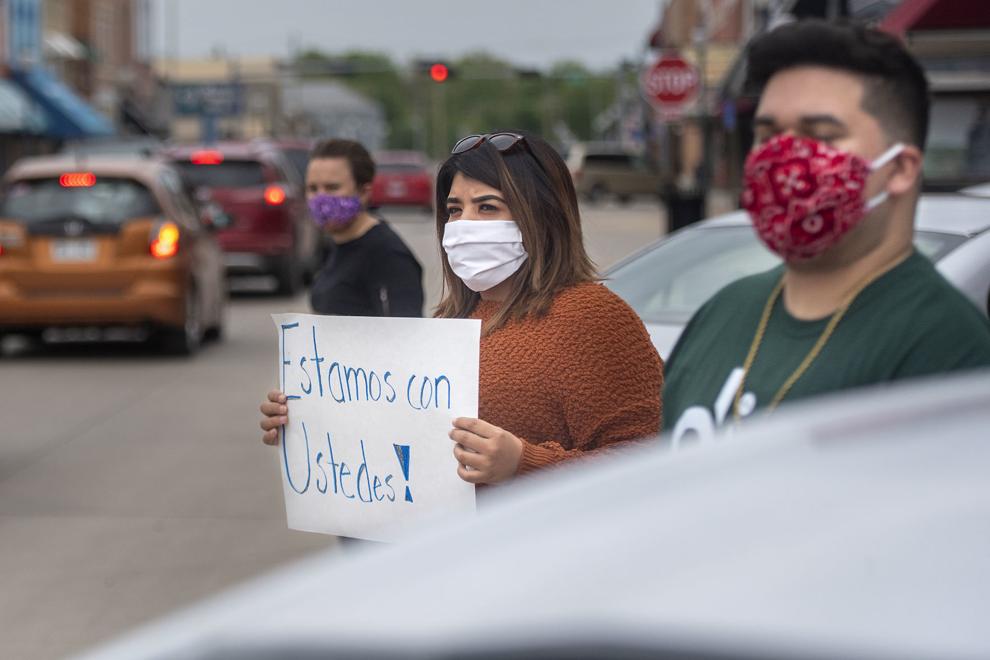 Farmers Market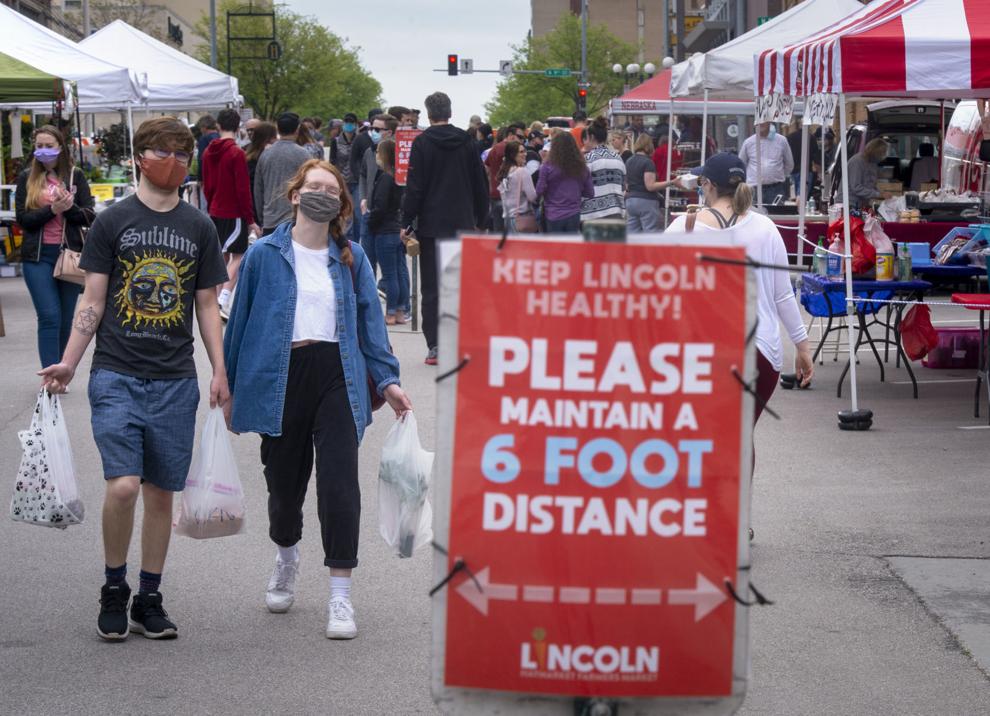 Parkview Christian Teacher Appreciation Day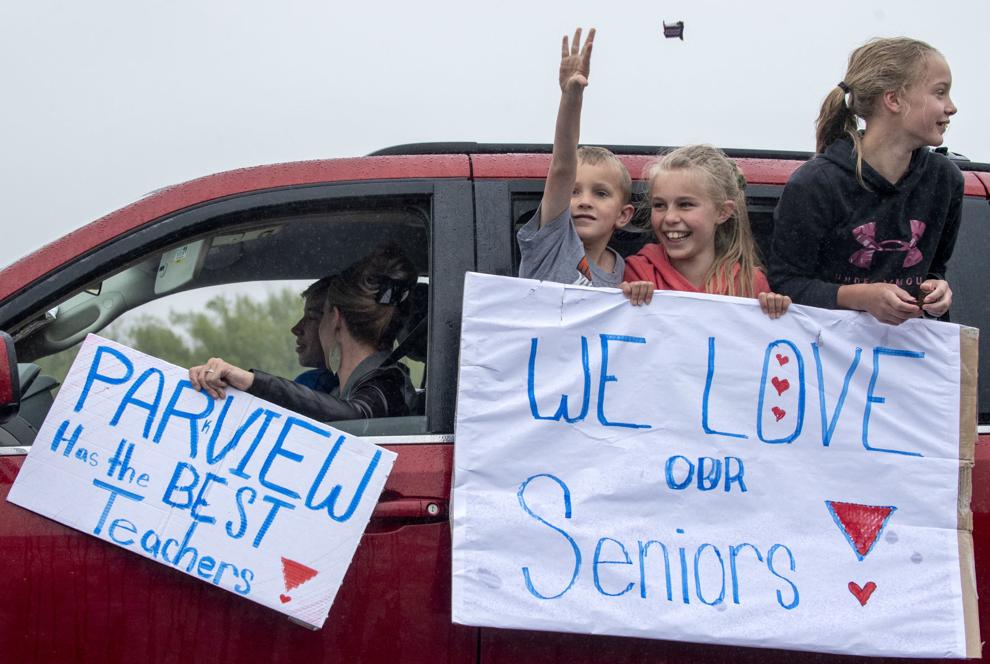 Lincoln reopening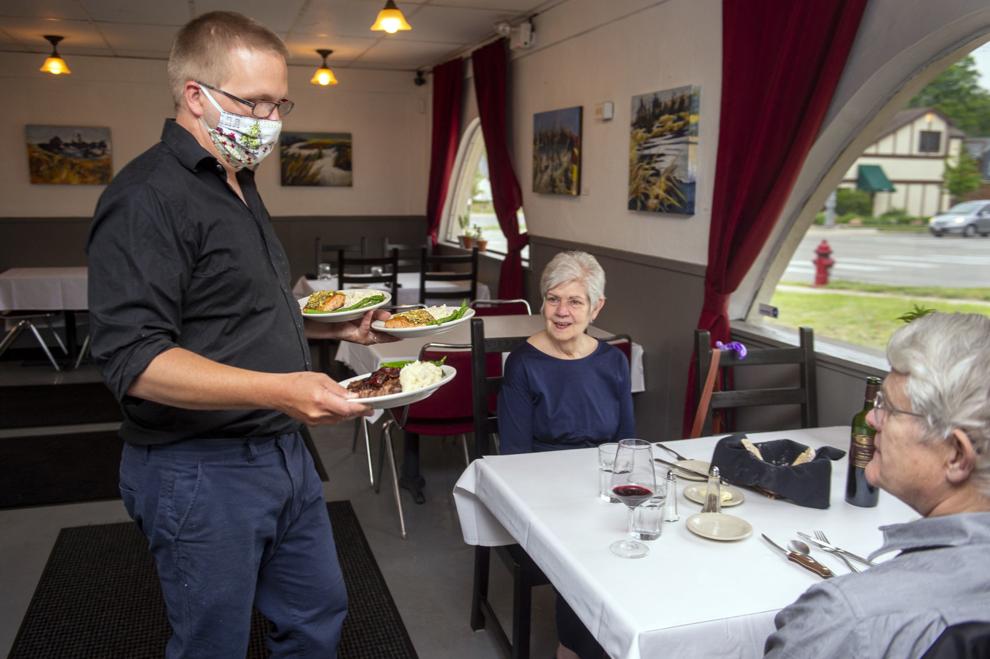 Mother's Day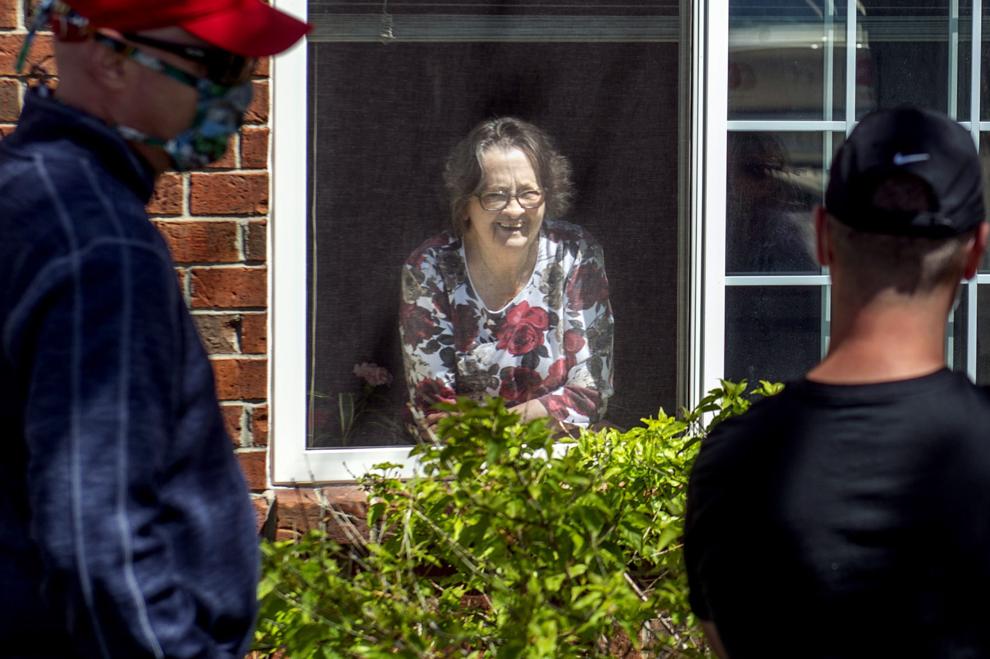 Lincoln Christian 2020 Seniors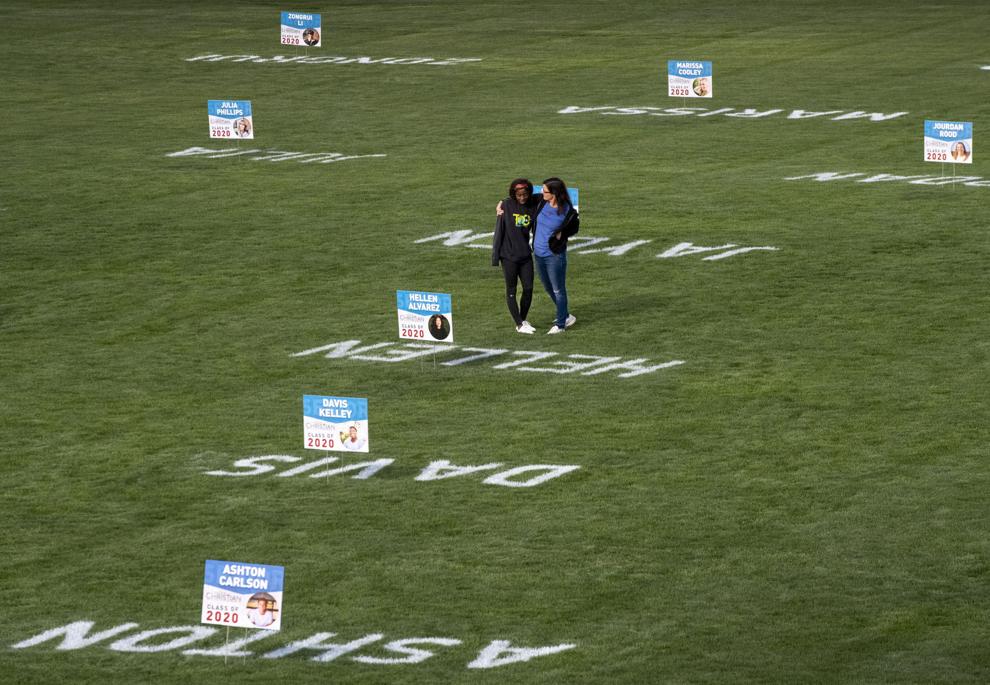 Test Nebraska site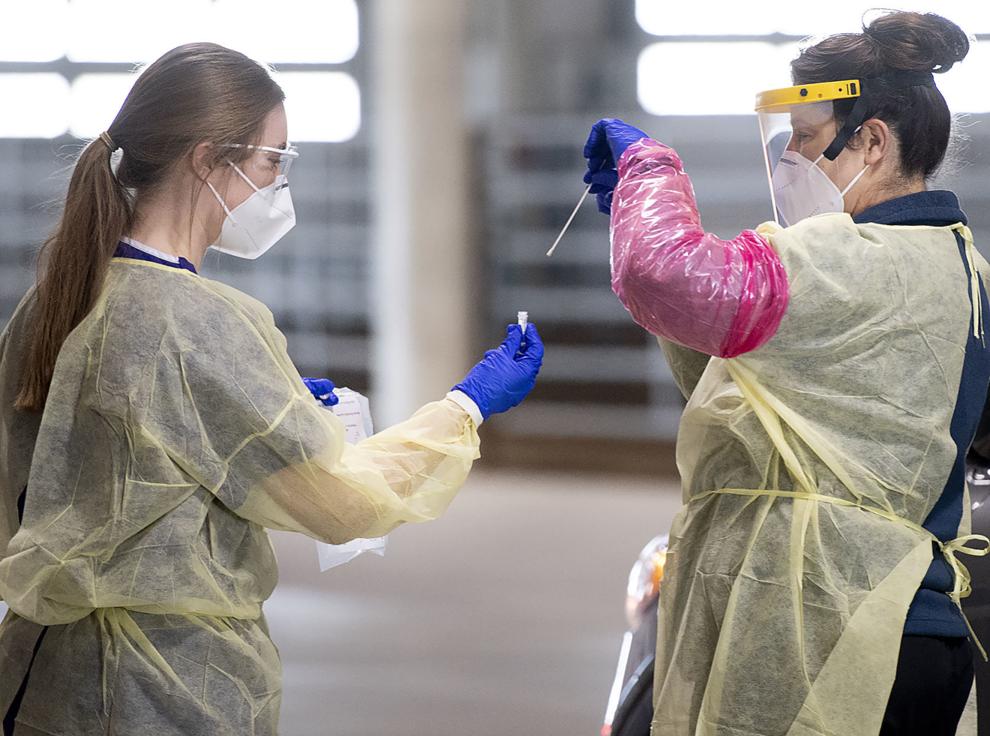 Selfie wall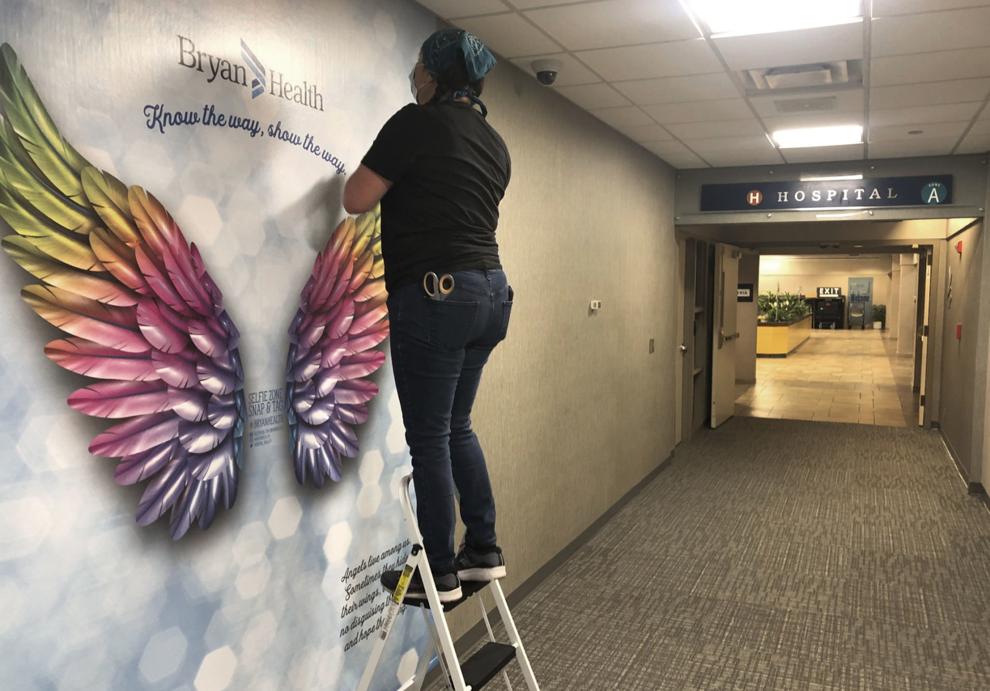 Drive-Thru Career Fair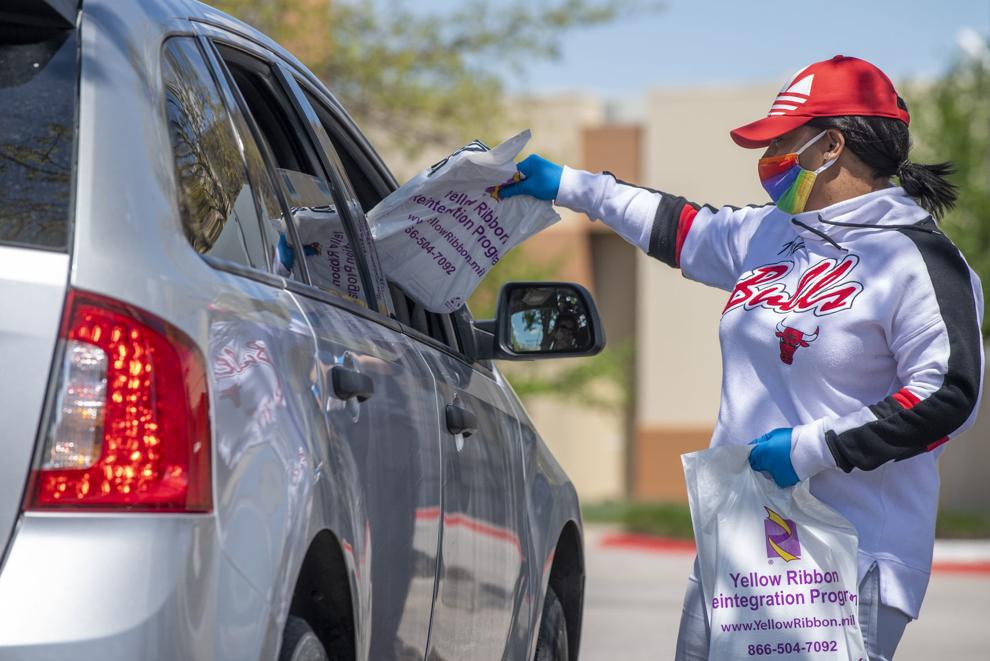 Center for People in Need food distribution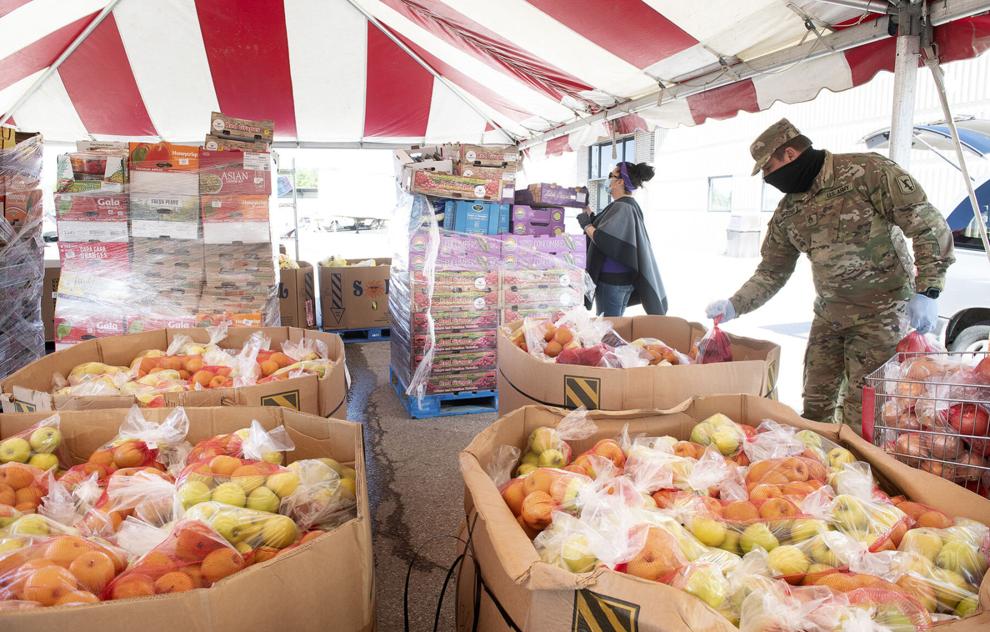 Marathon void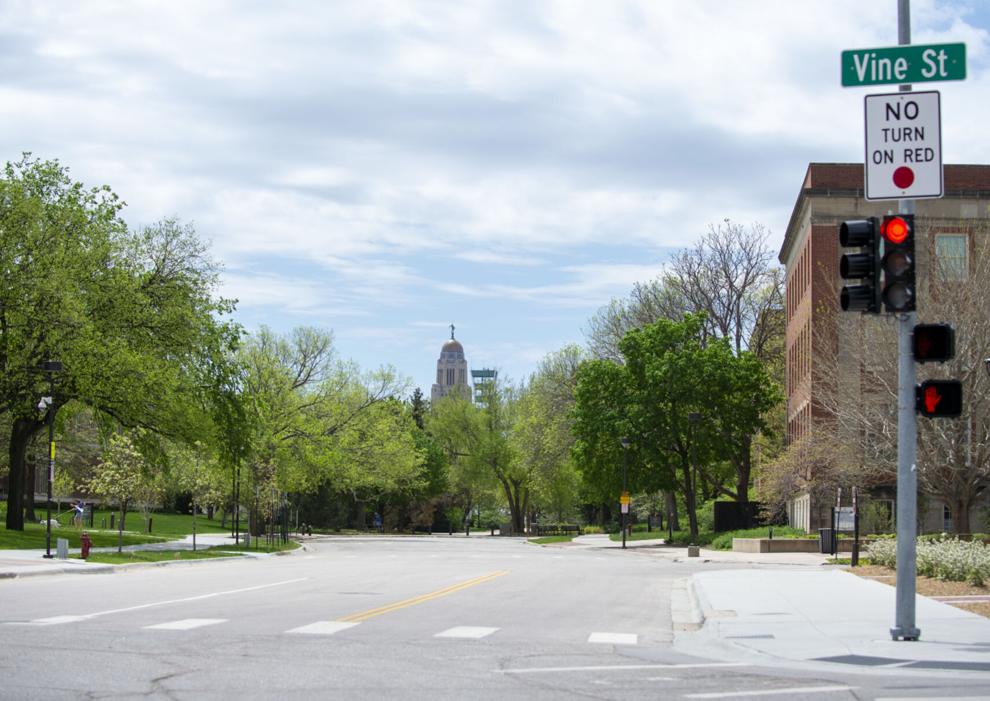 Drive-through parade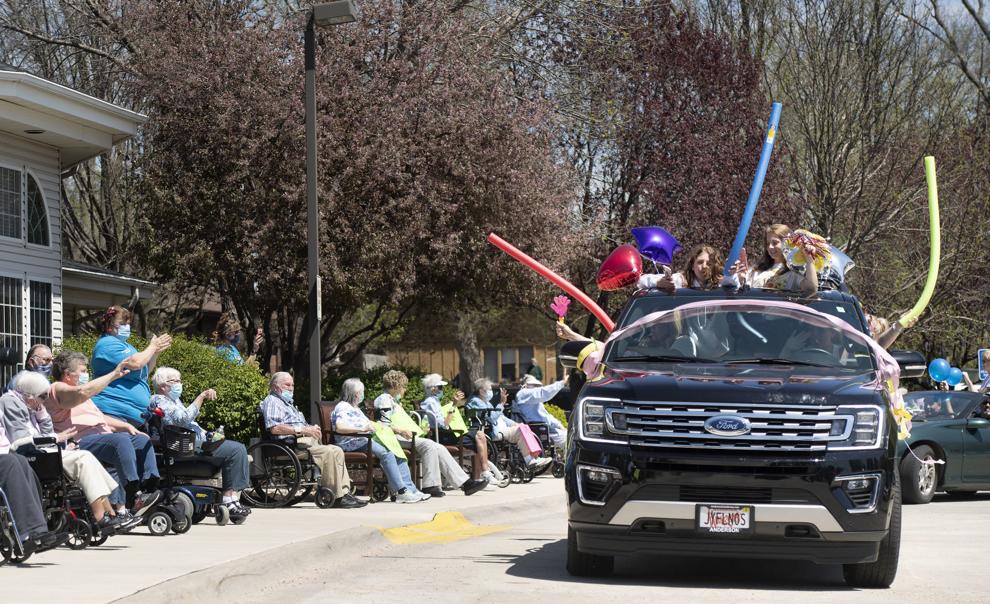 Masks For Truckers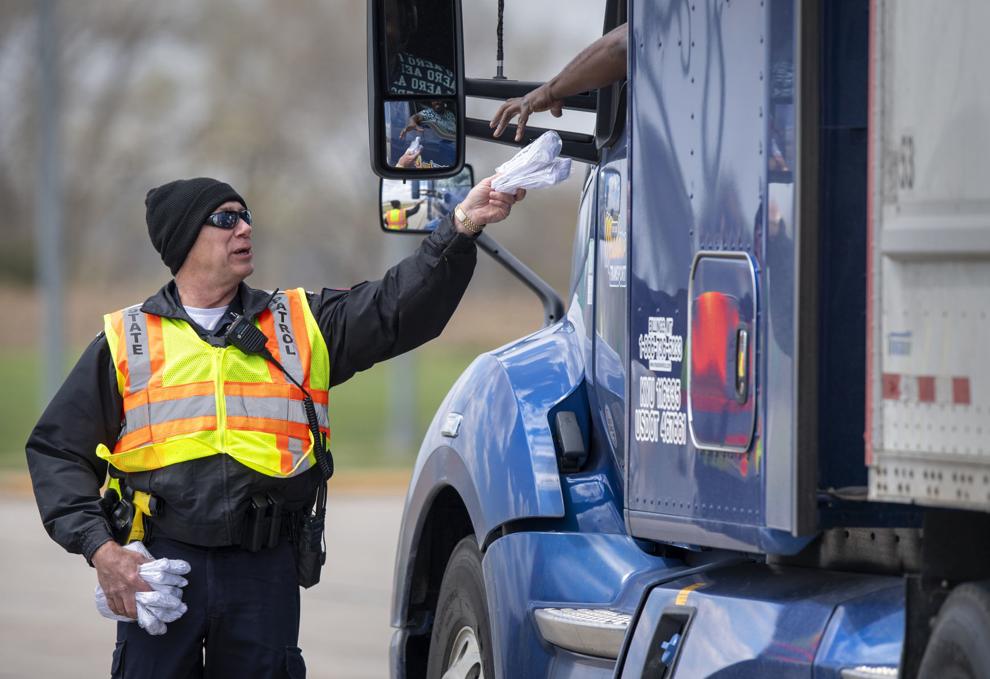 Hero Signs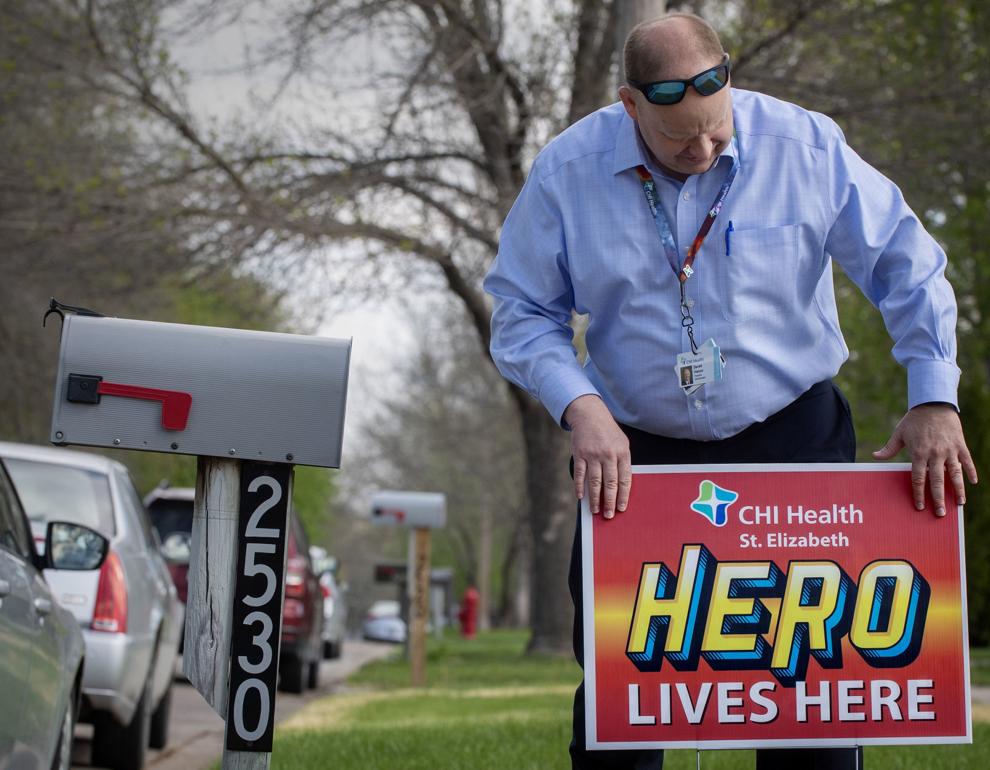 BikeLNK disinfecting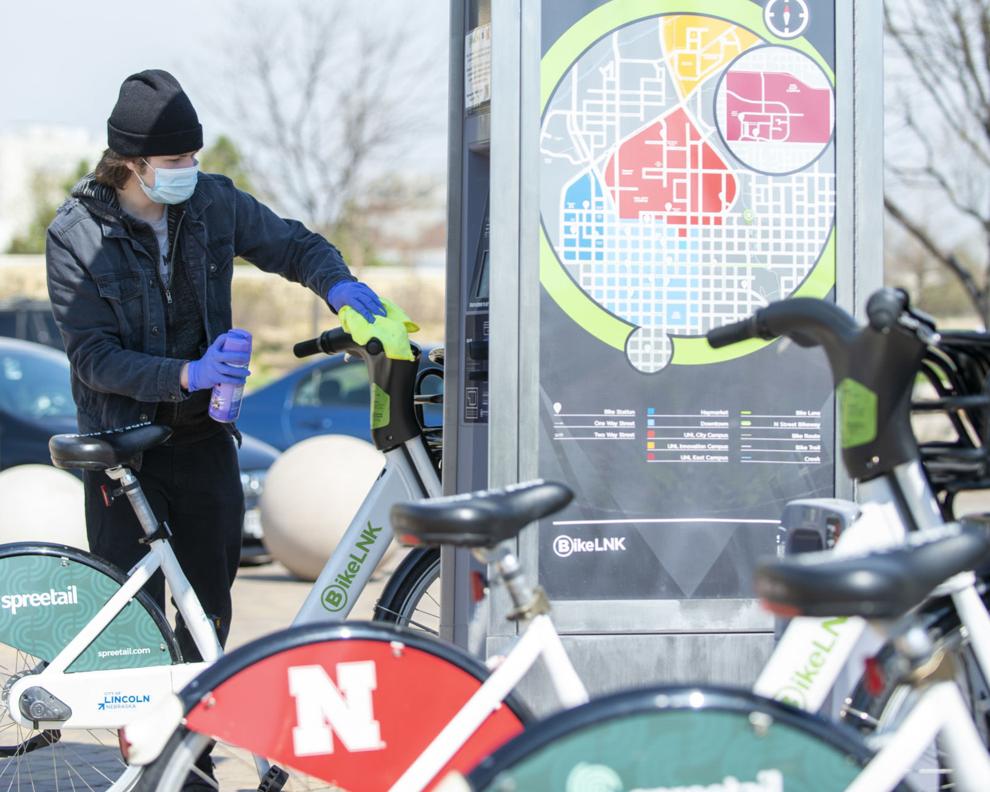 Teacher and Staff Parade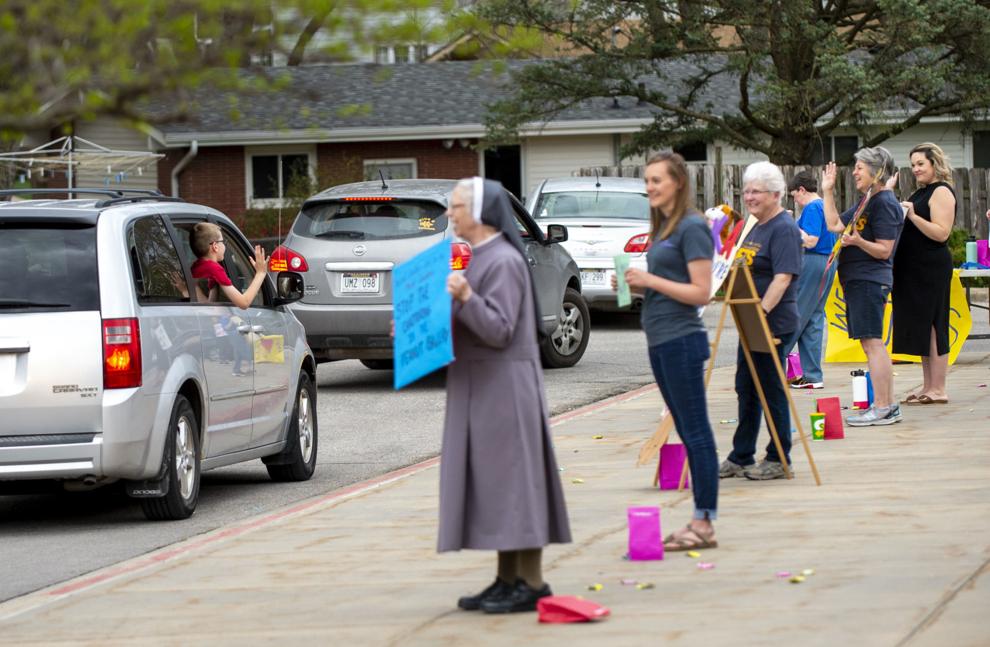 91-year-old released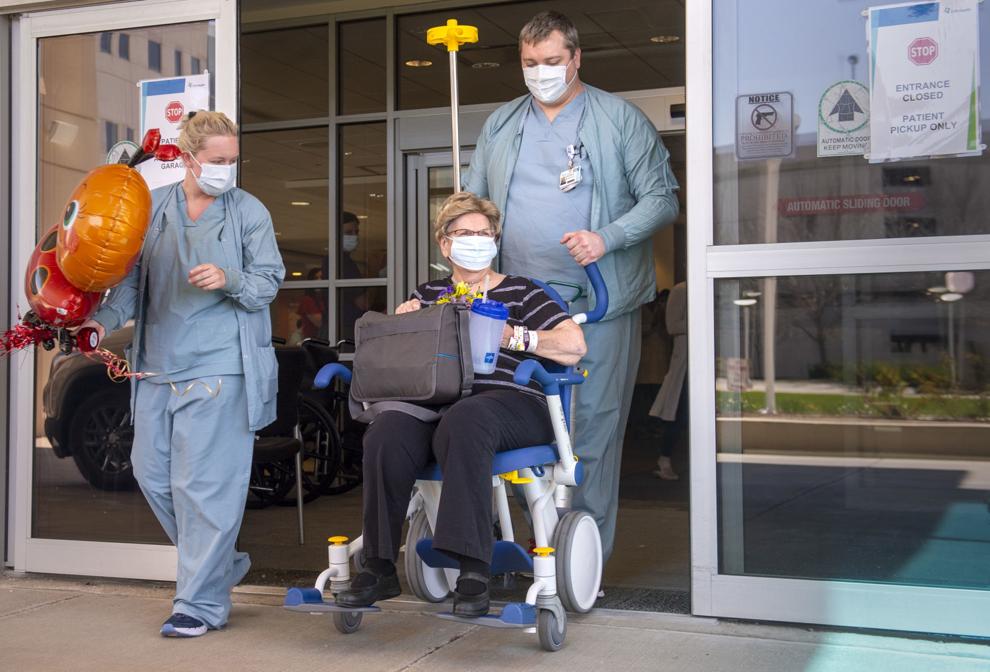 Food Bank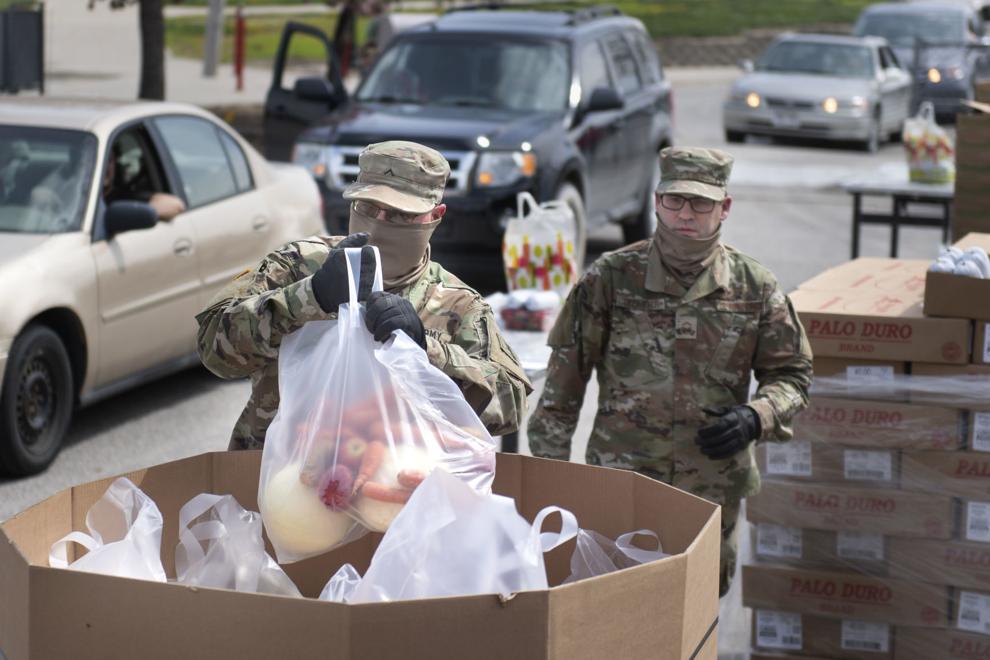 Thank you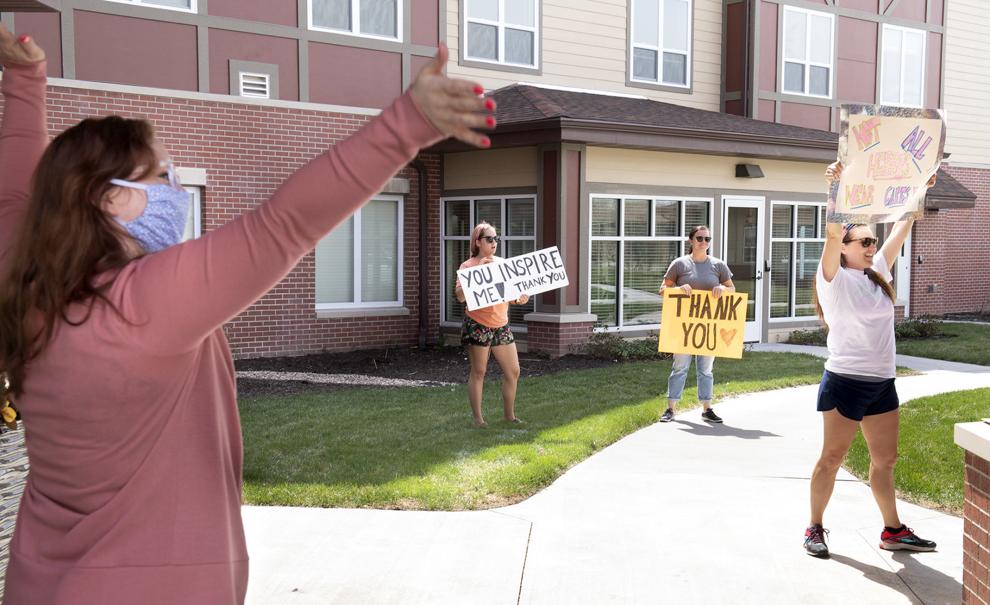 Virtual City Council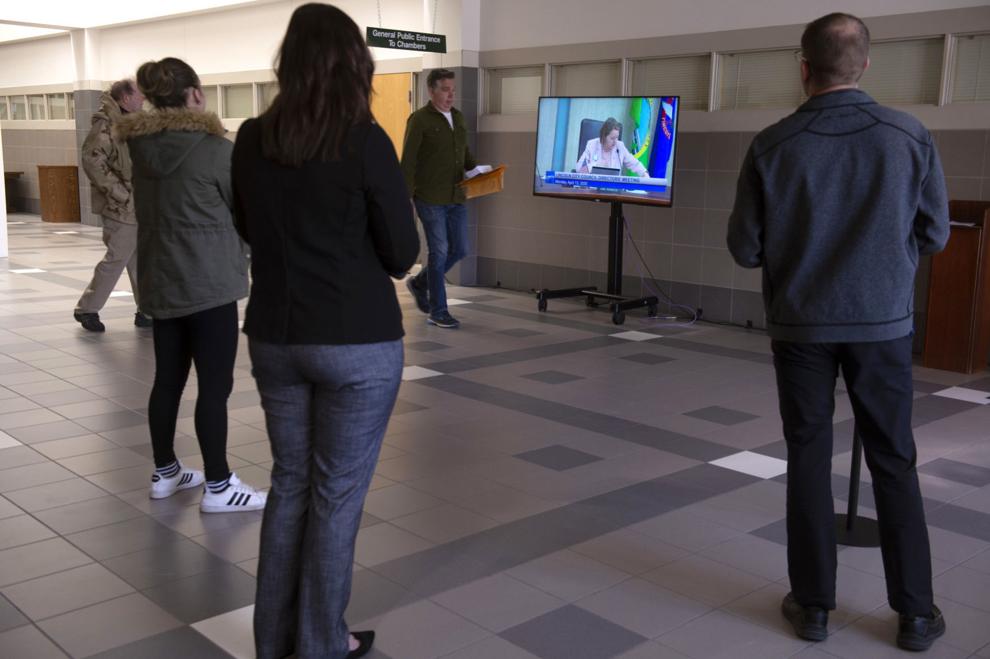 Good Friday Music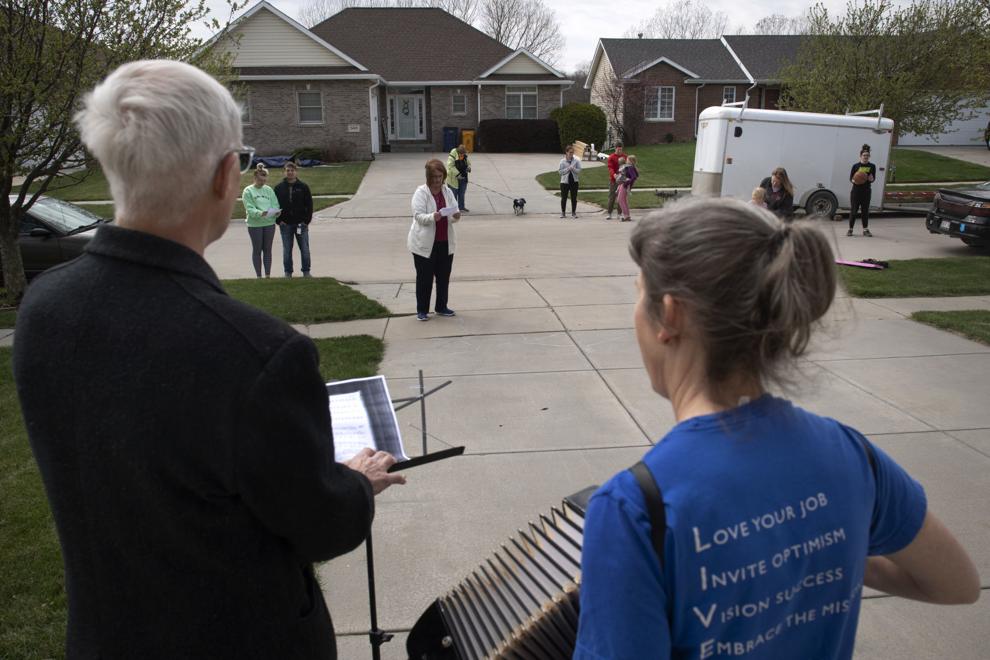 Masks on a walk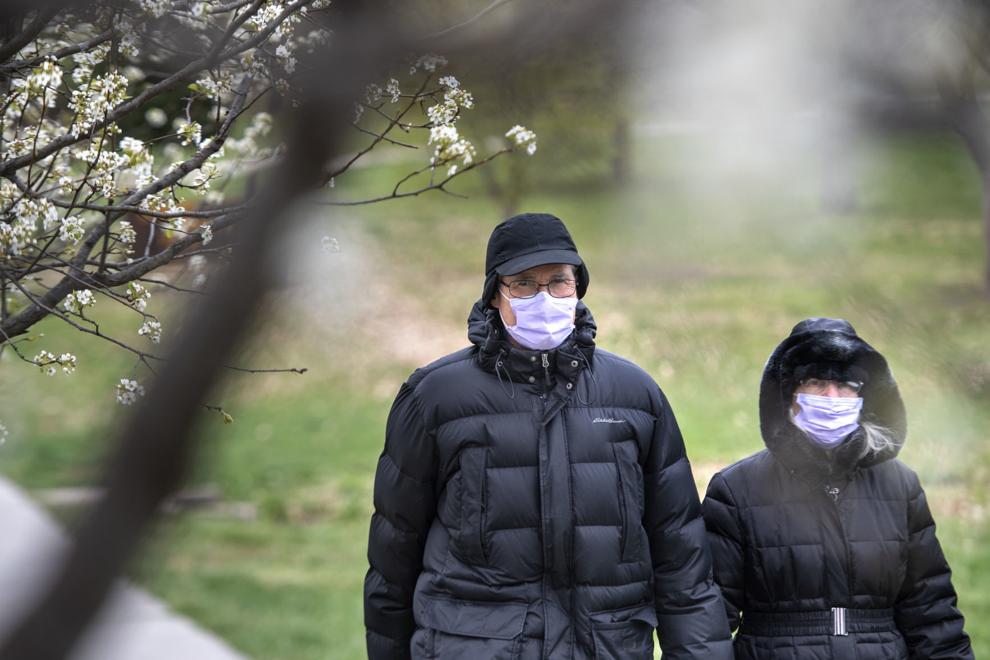 Watch: A timelapse of the mural at Saro Cider
Heroes sign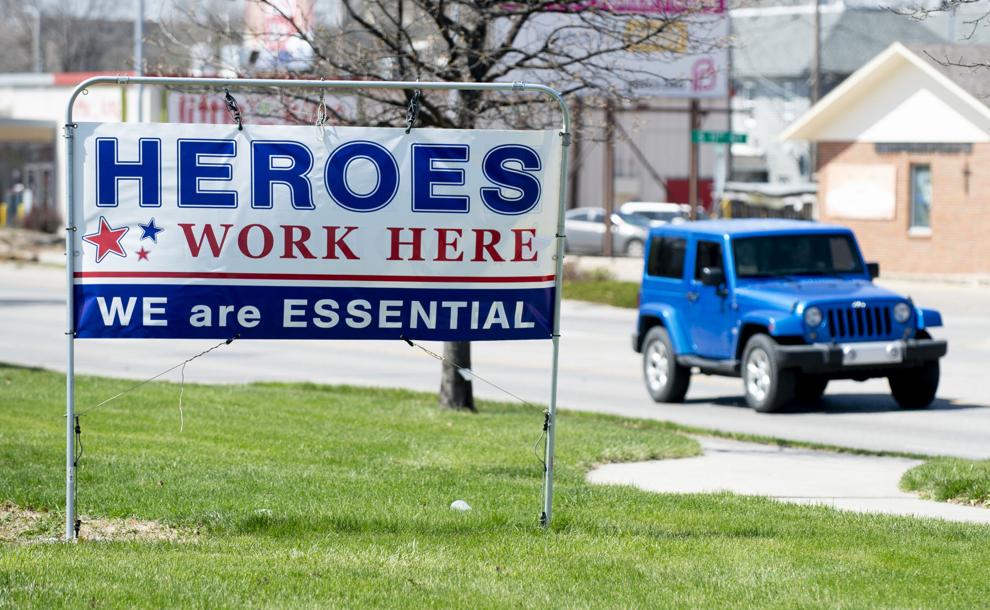 Watch: Hand sanitizer rolls off Innovation Campus assembly line
No fun here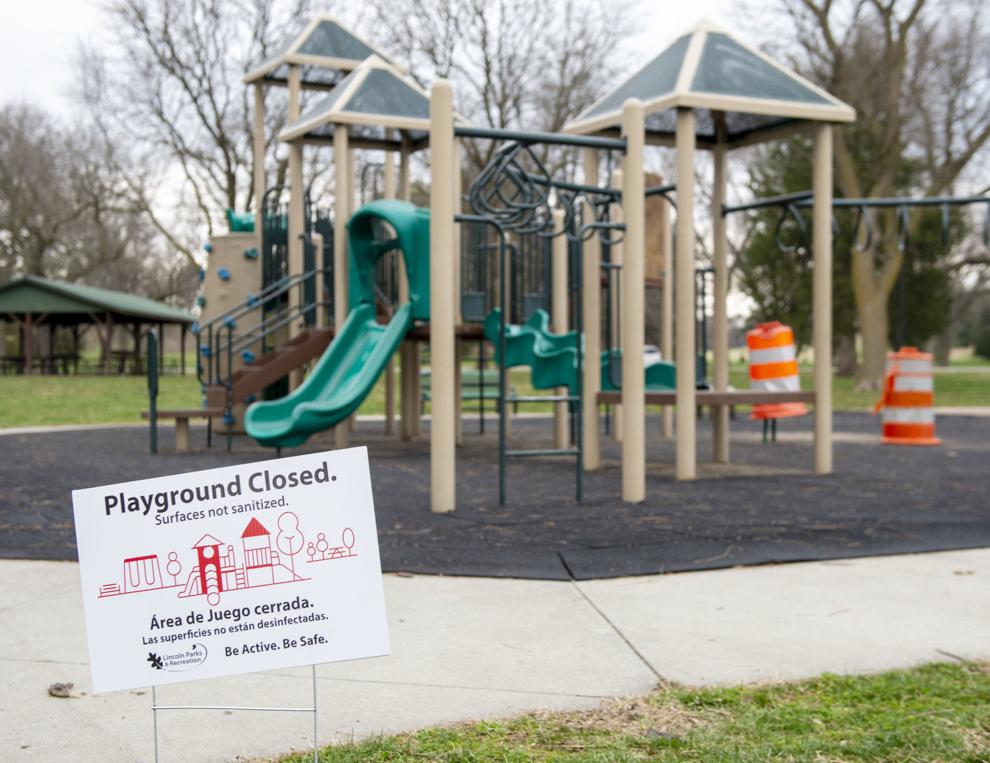 Inverse Parade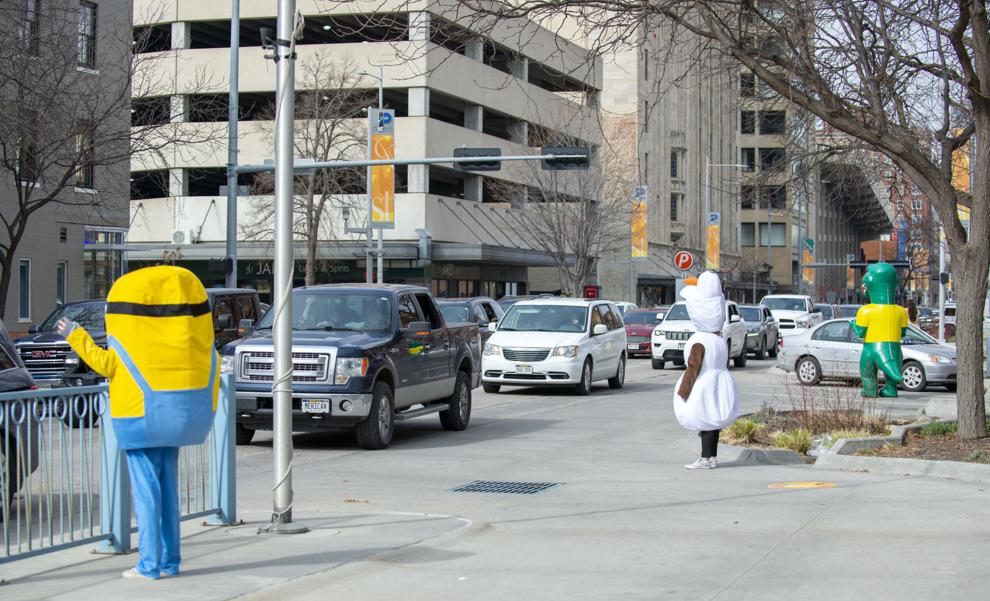 Haymarket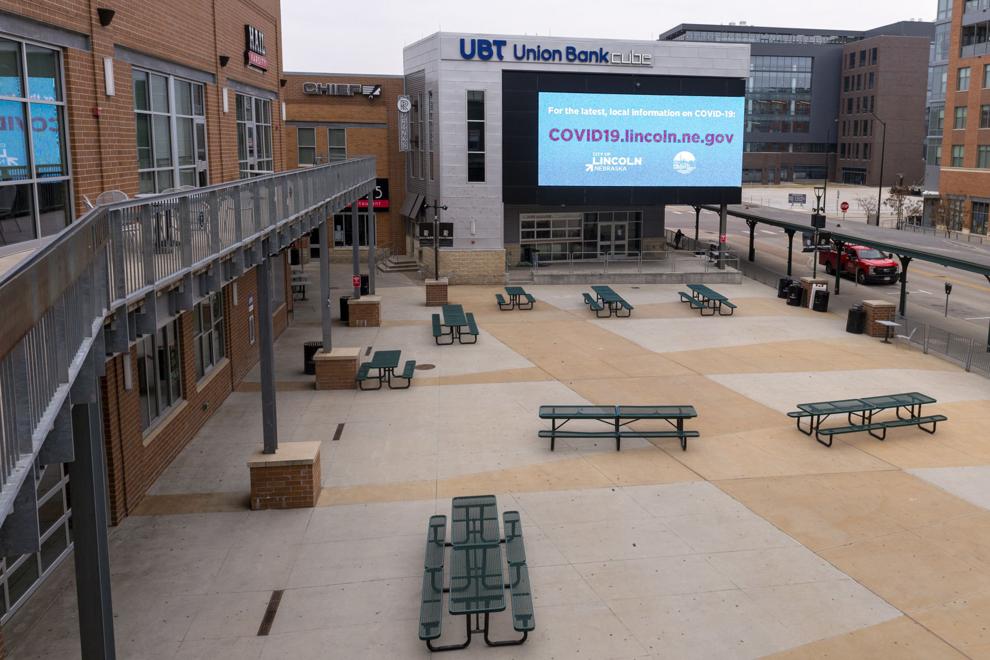 Empty downtown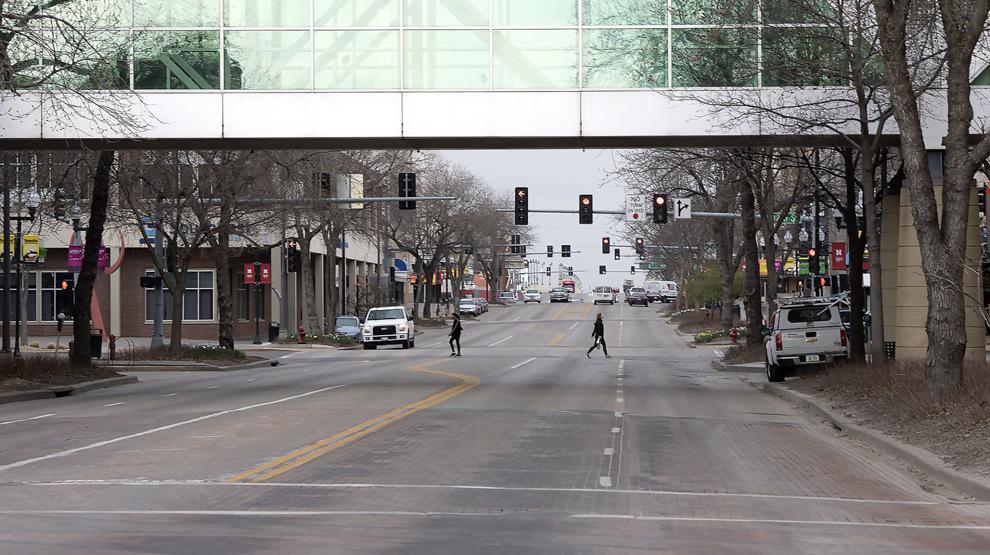 Tower Square sign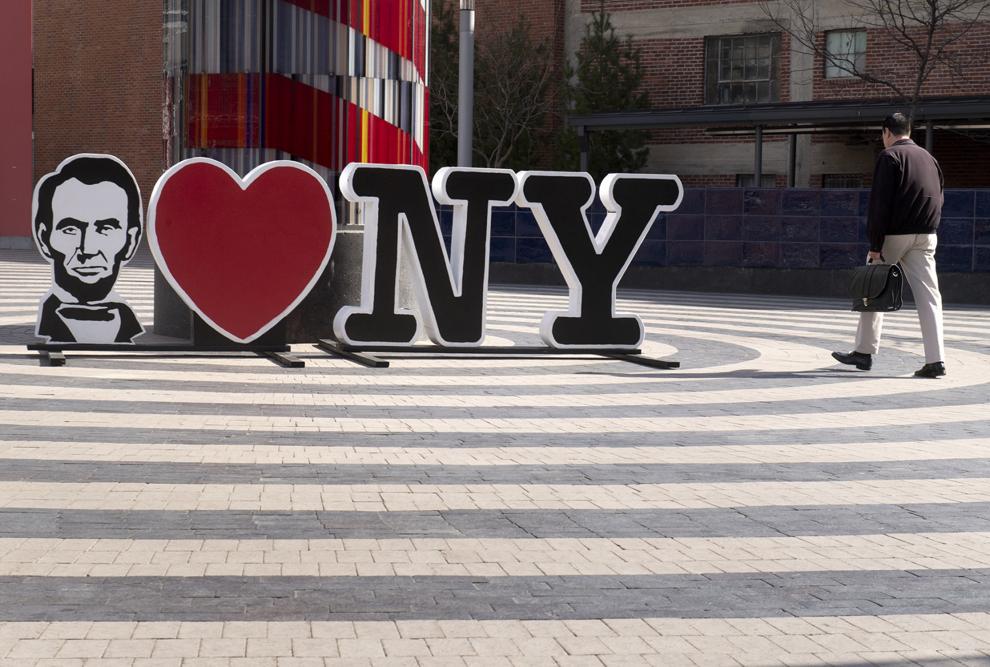 Billboard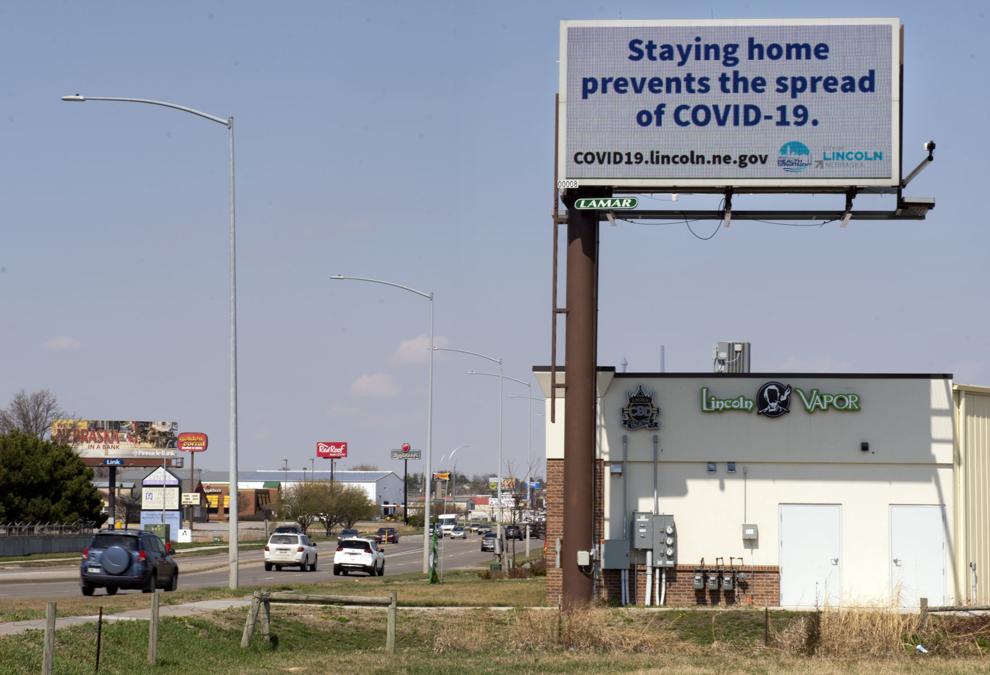 Church services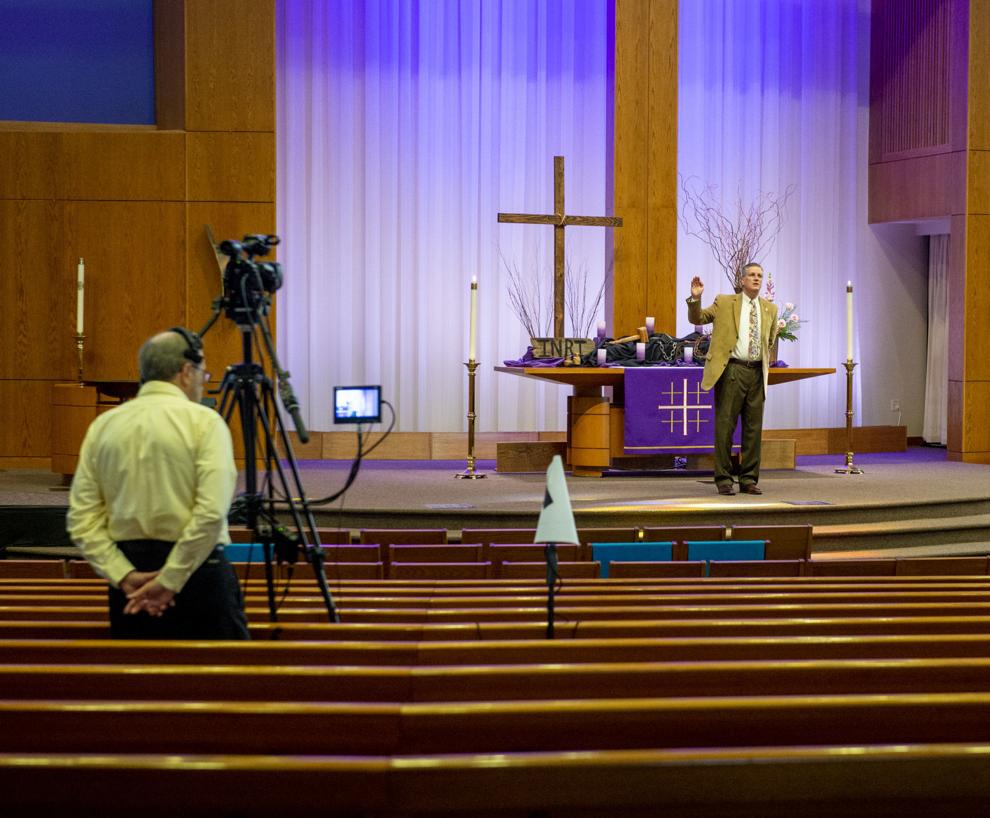 WATCH: Celebrating a birthday with a parade
DoorDash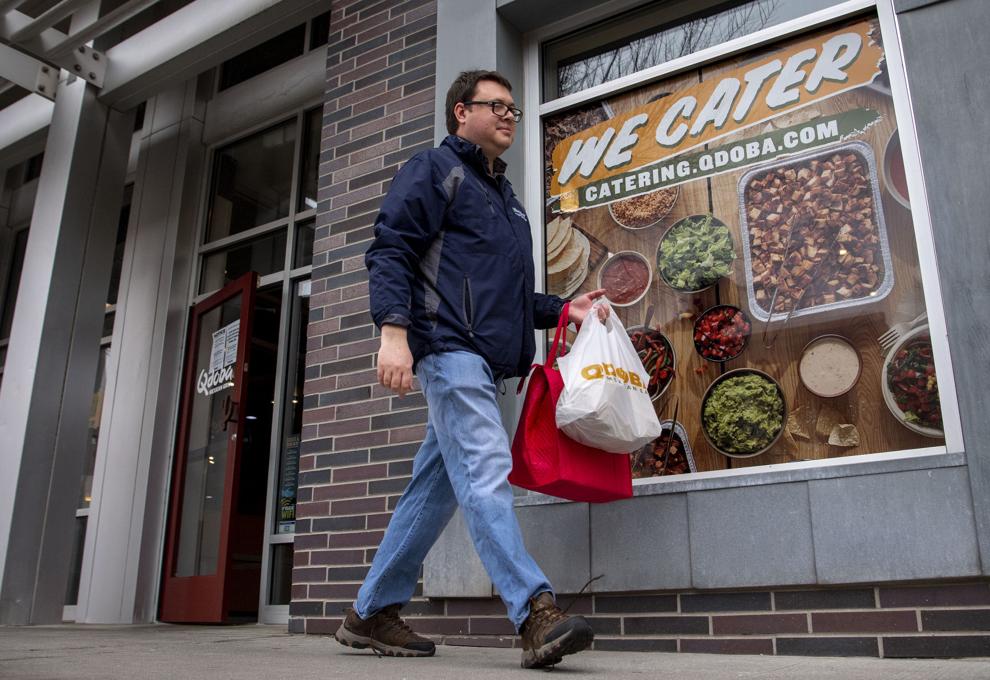 StarTran Ridership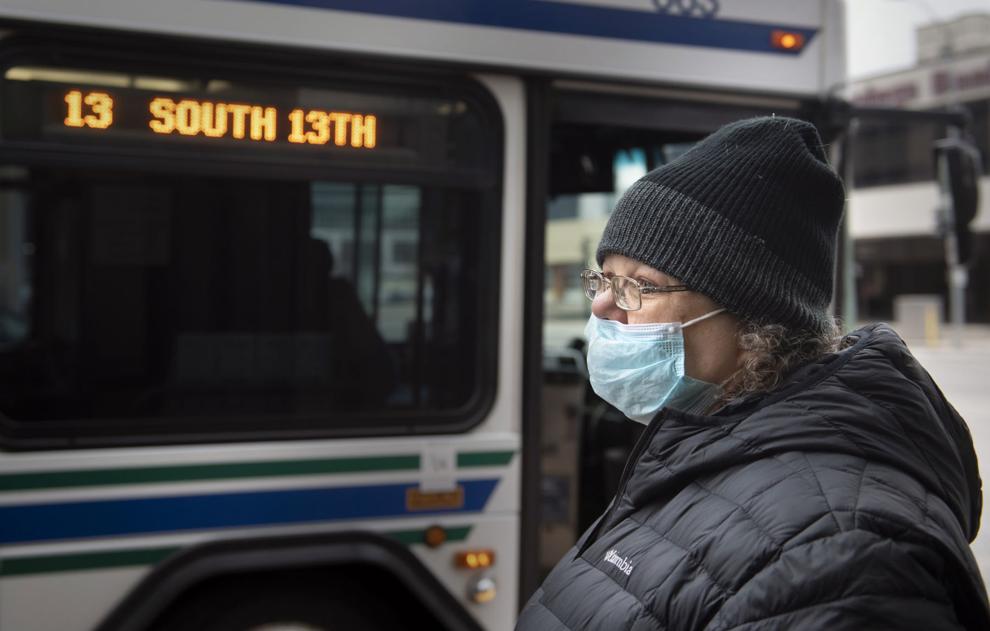 Simpsons in the windows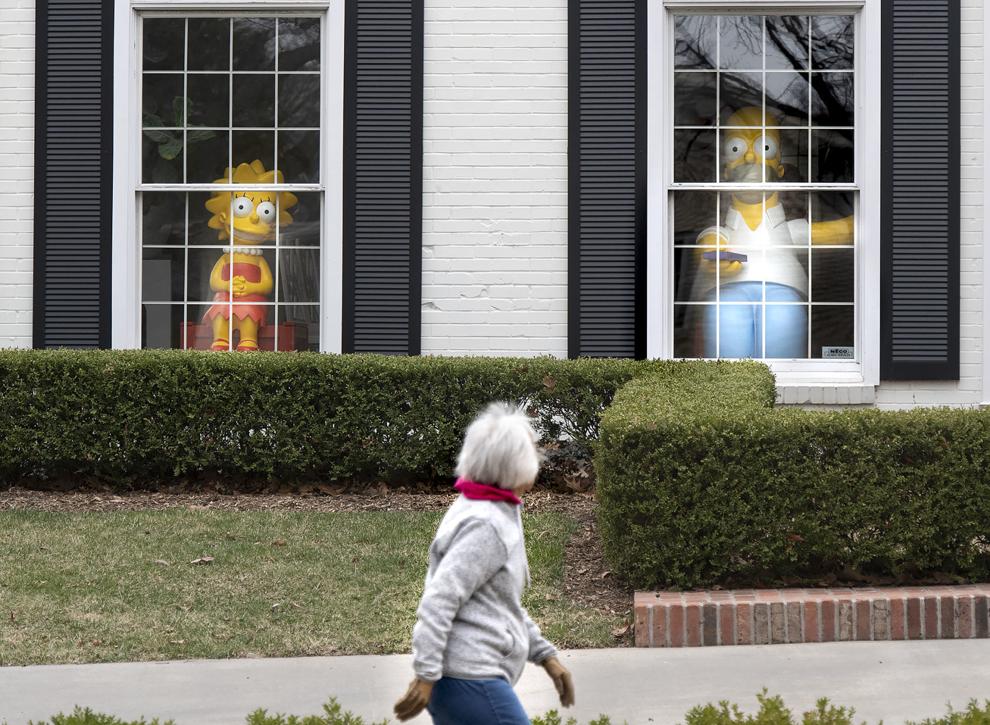 Drive-thru COVID-19 testing
UNL Beekeeping virtual class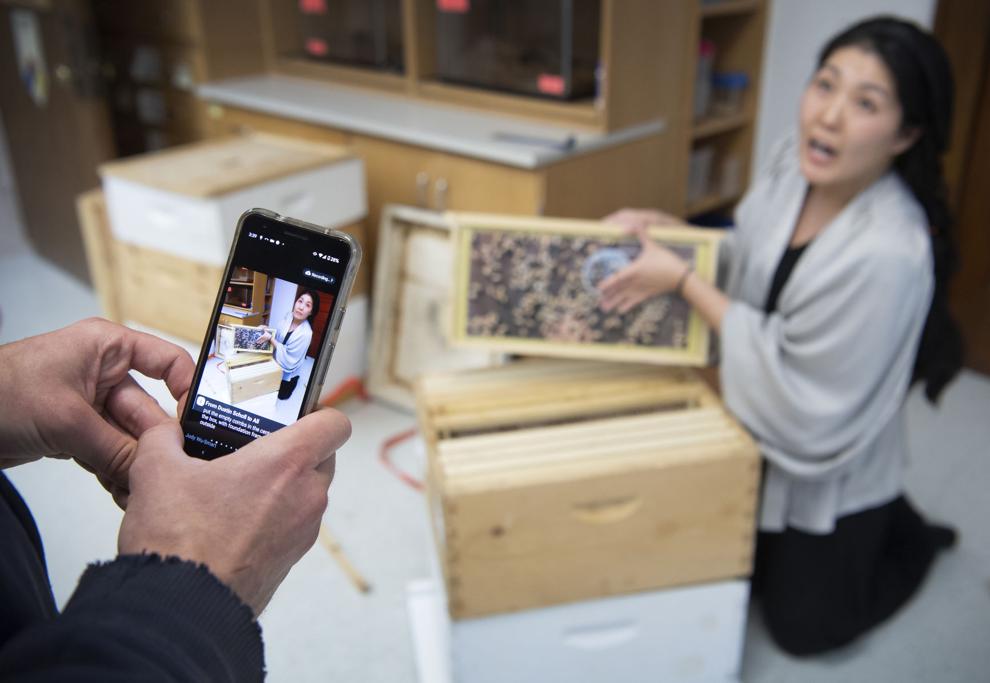 Lincoln Lutheran Online Teaching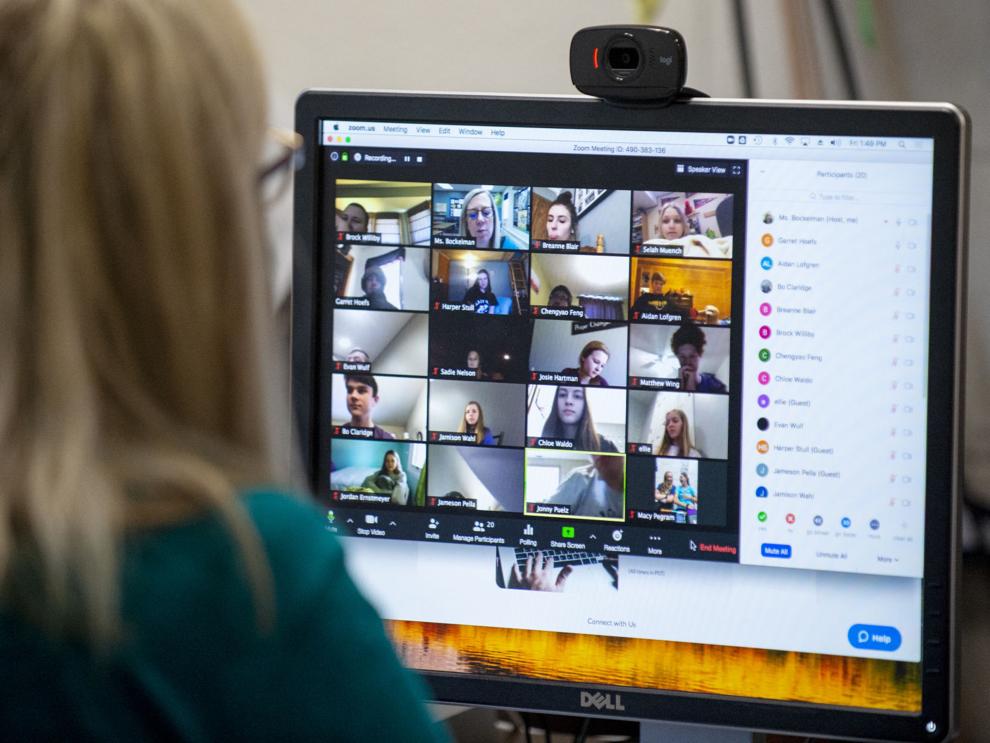 Bourbon Theatre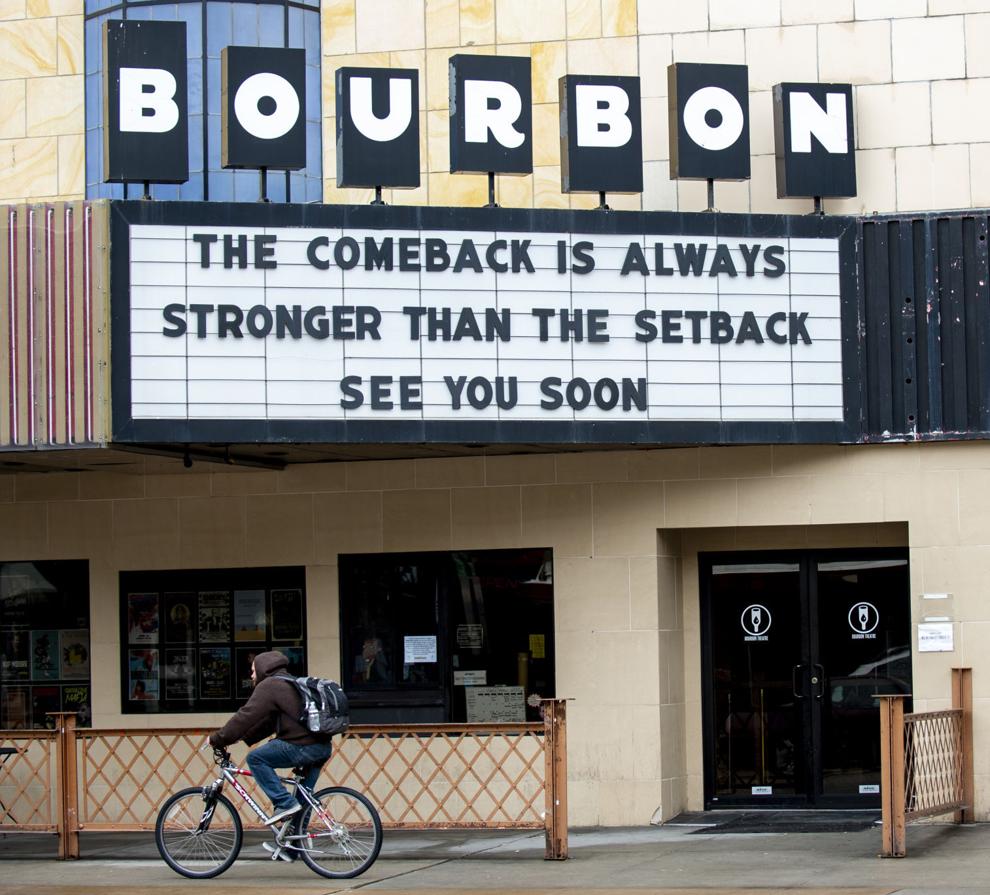 Social Distancing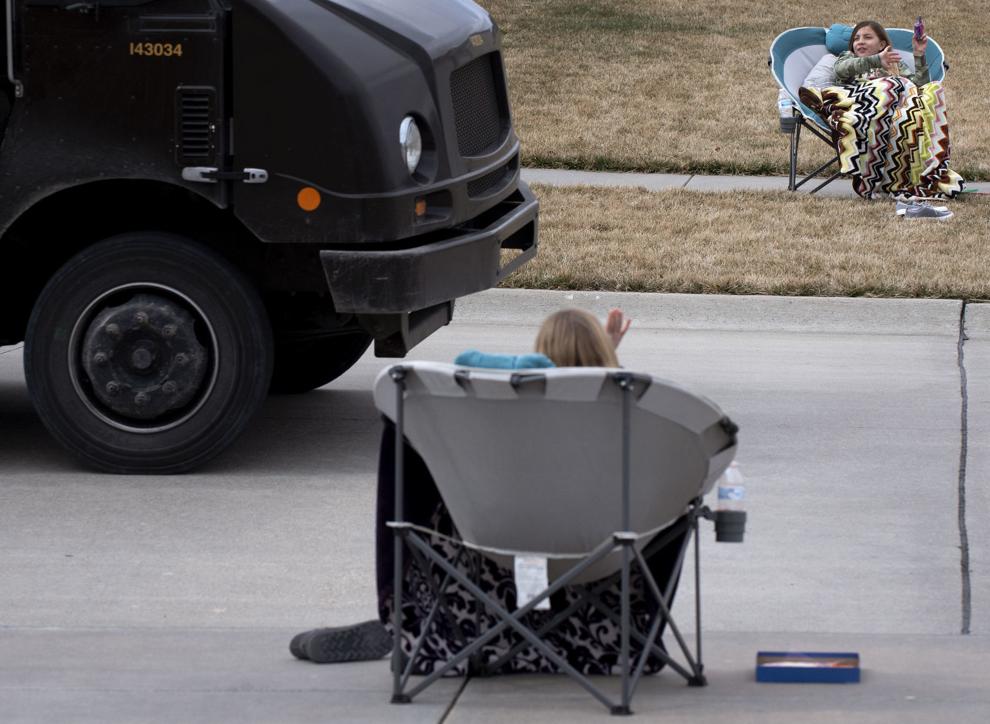 Blue for public health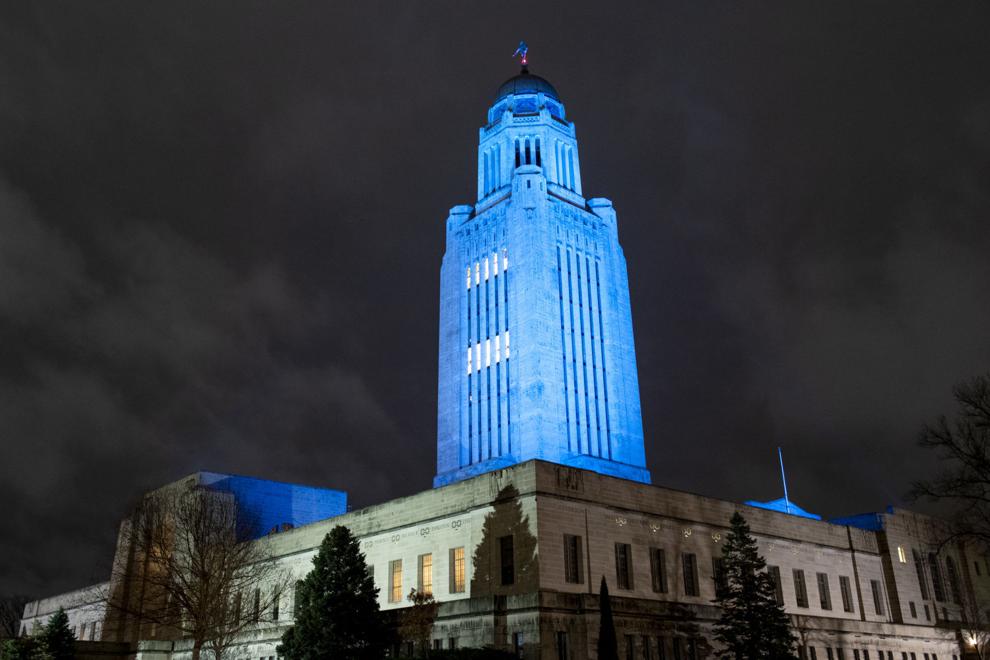 Protecting parents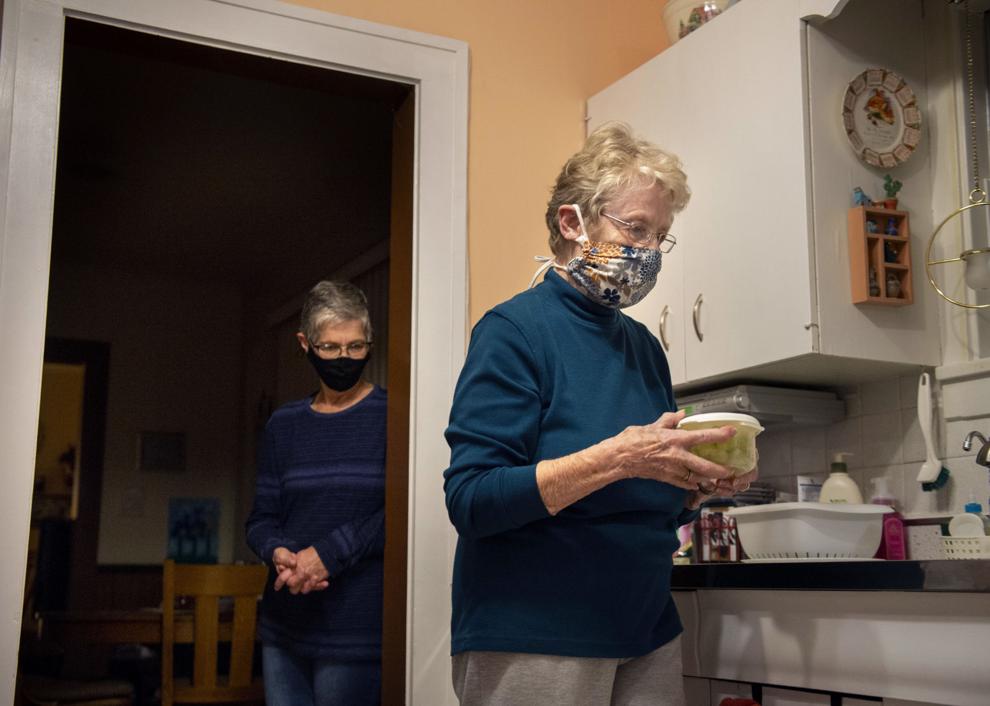 Basketball without fans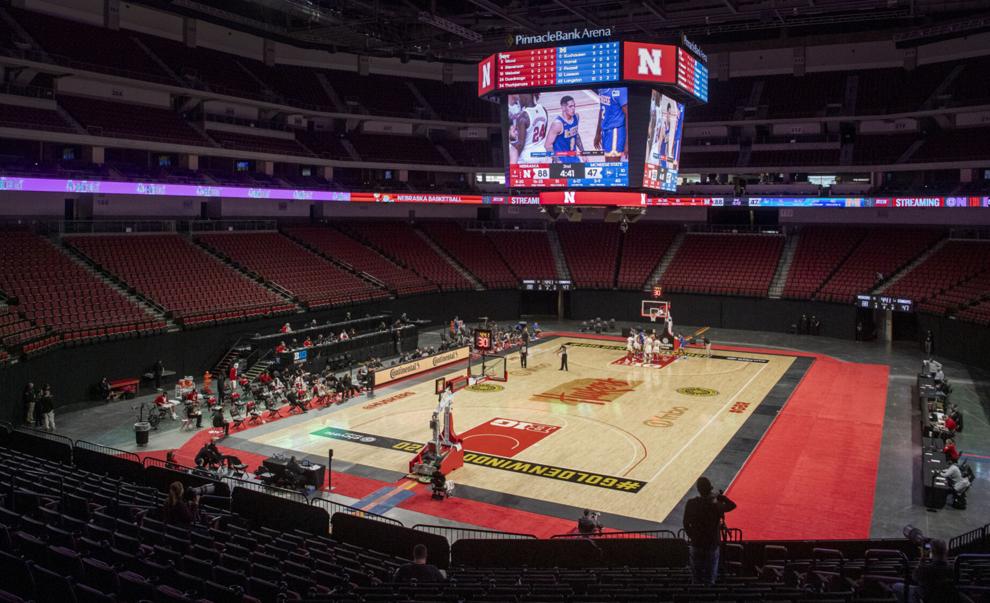 Thanksgiving to go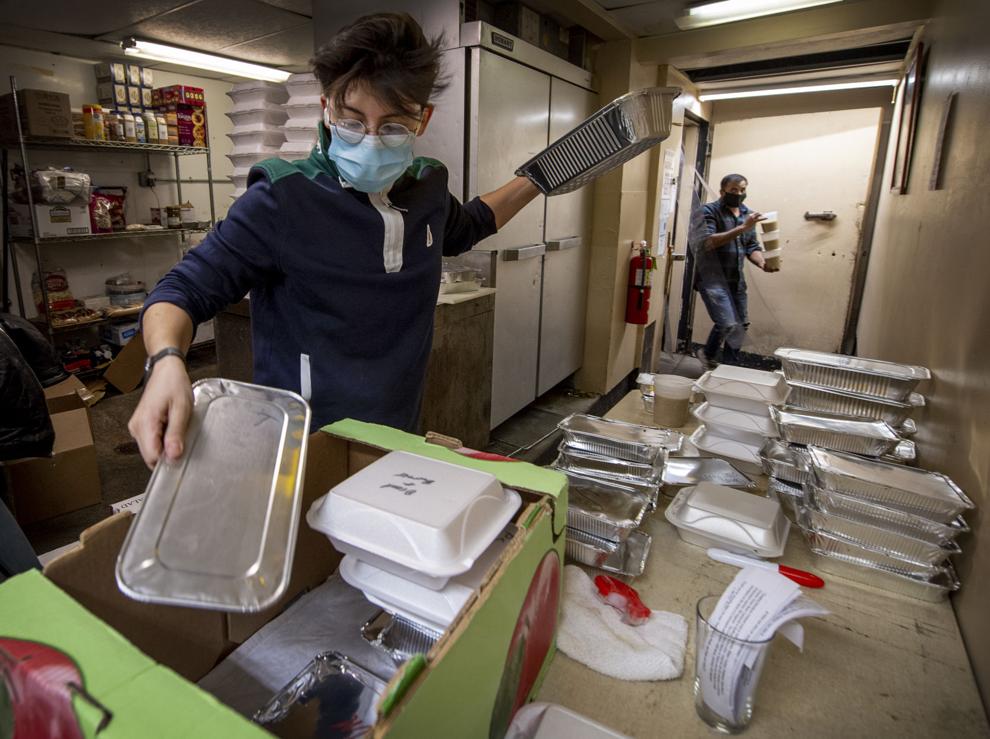 Basketball masks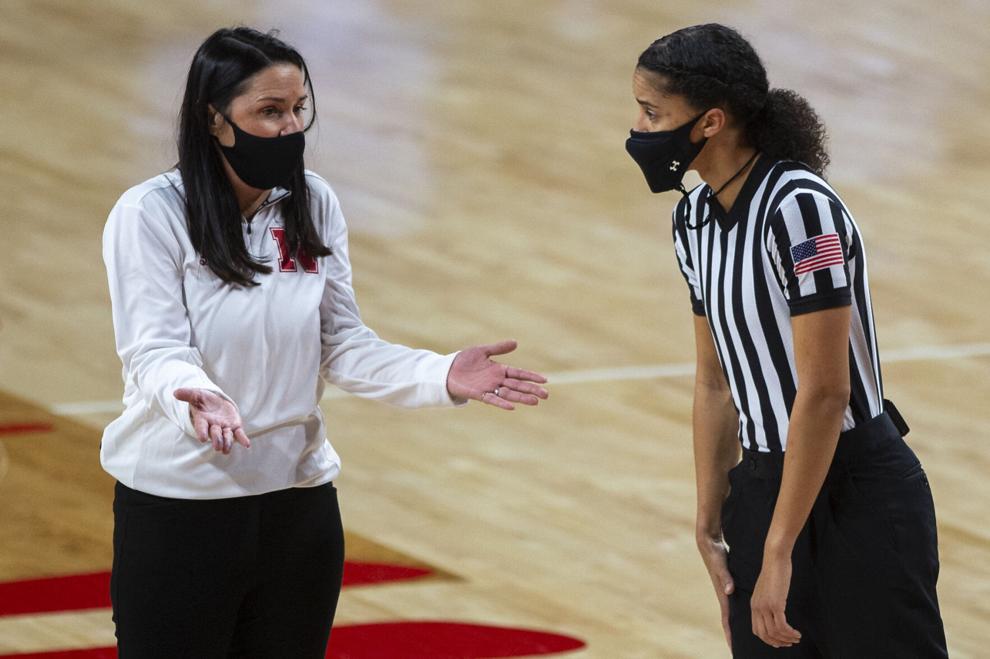 Food donation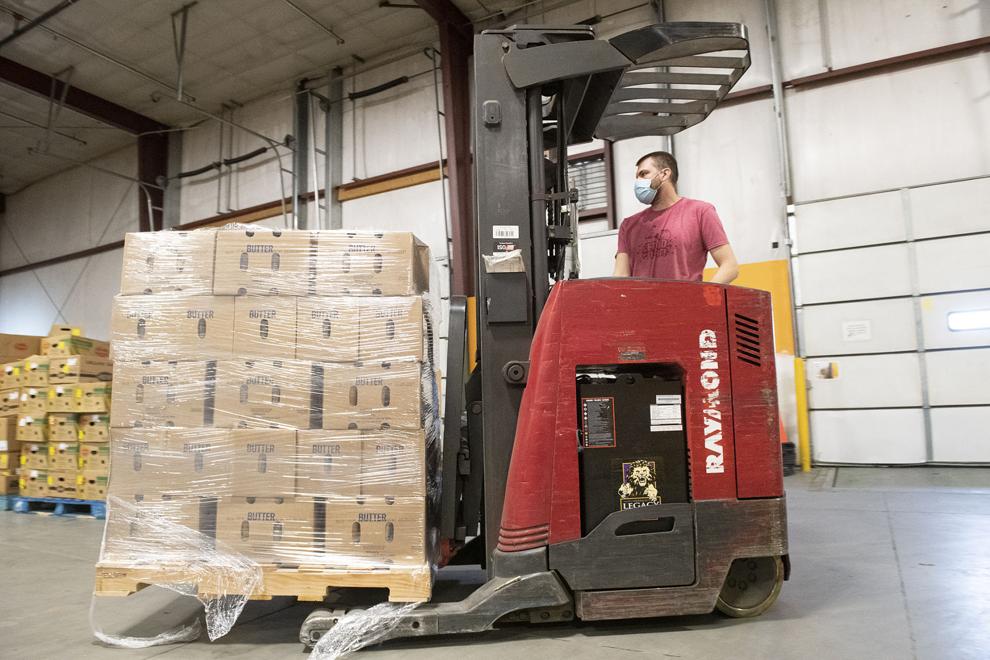 Sports cleaning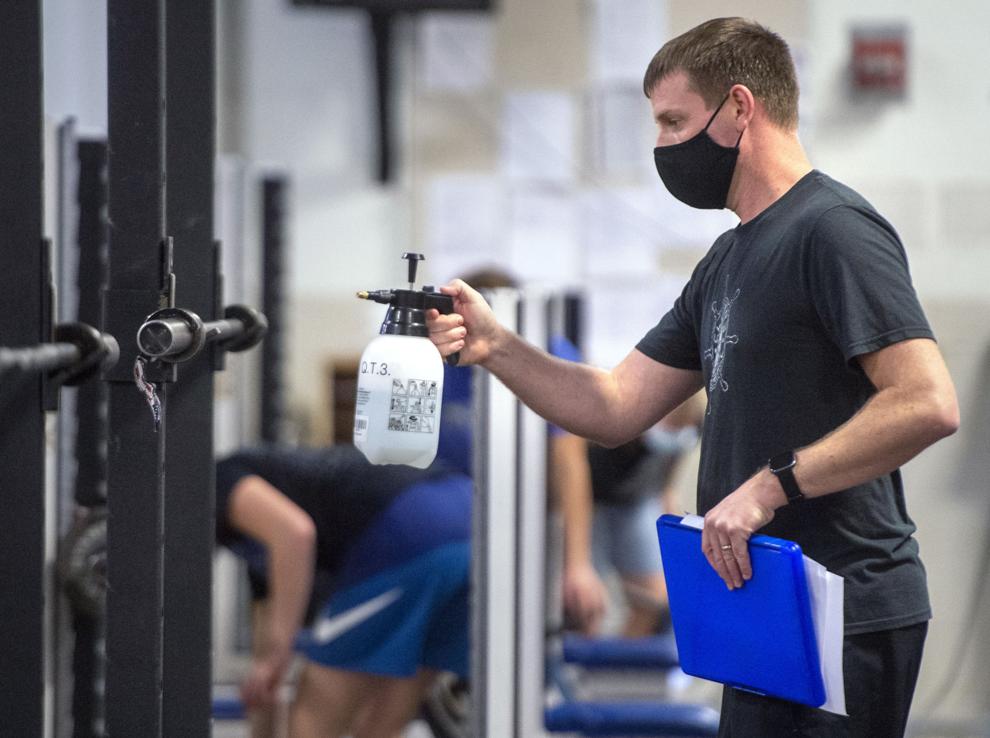 Socially distant Santa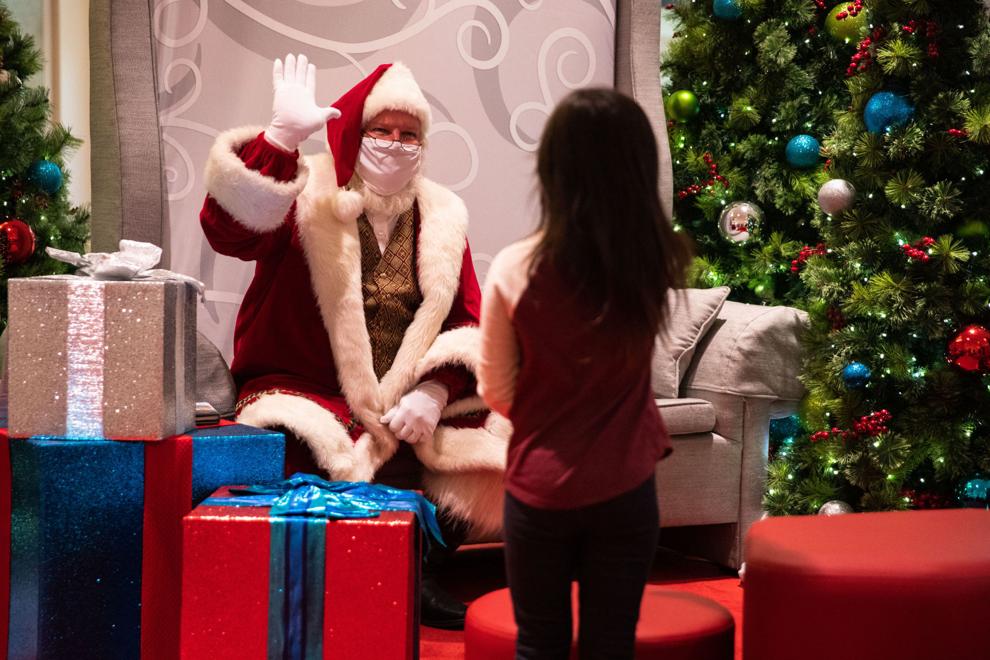 Christmas tree demand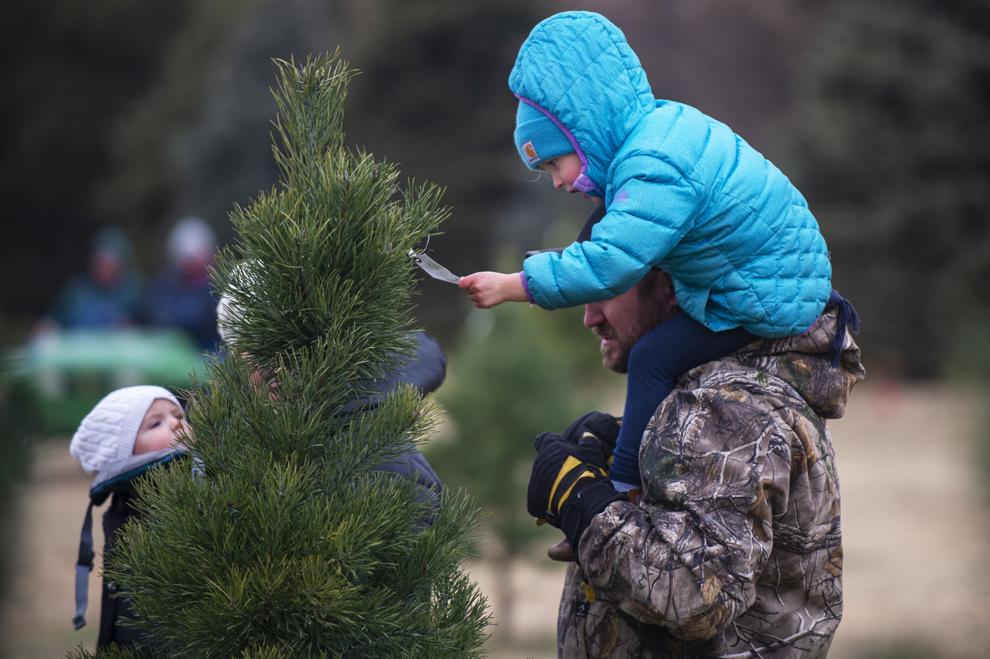 Zoo Lights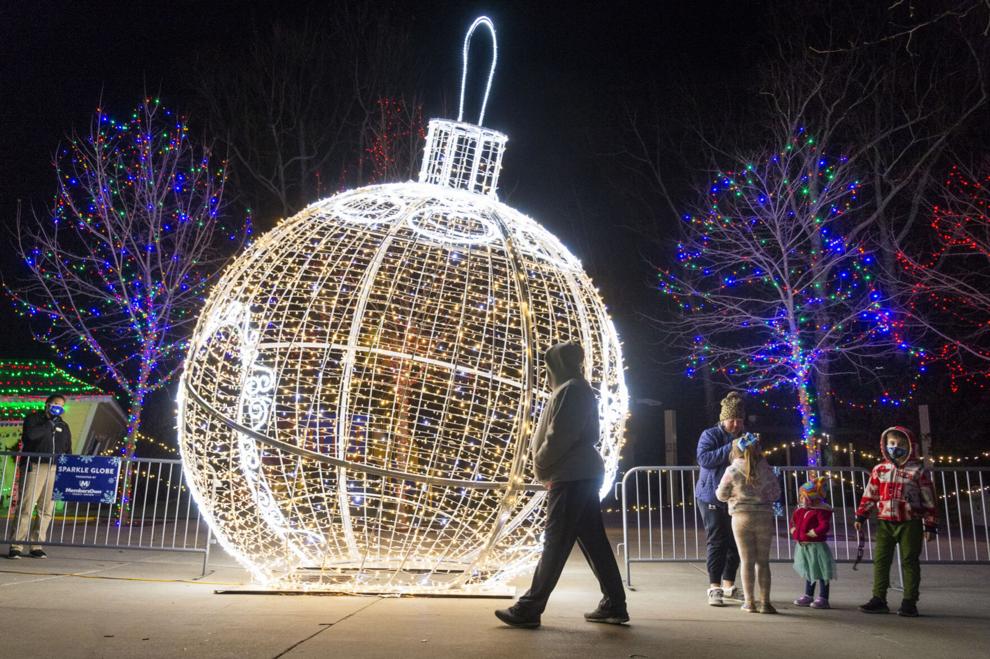 Clothing drive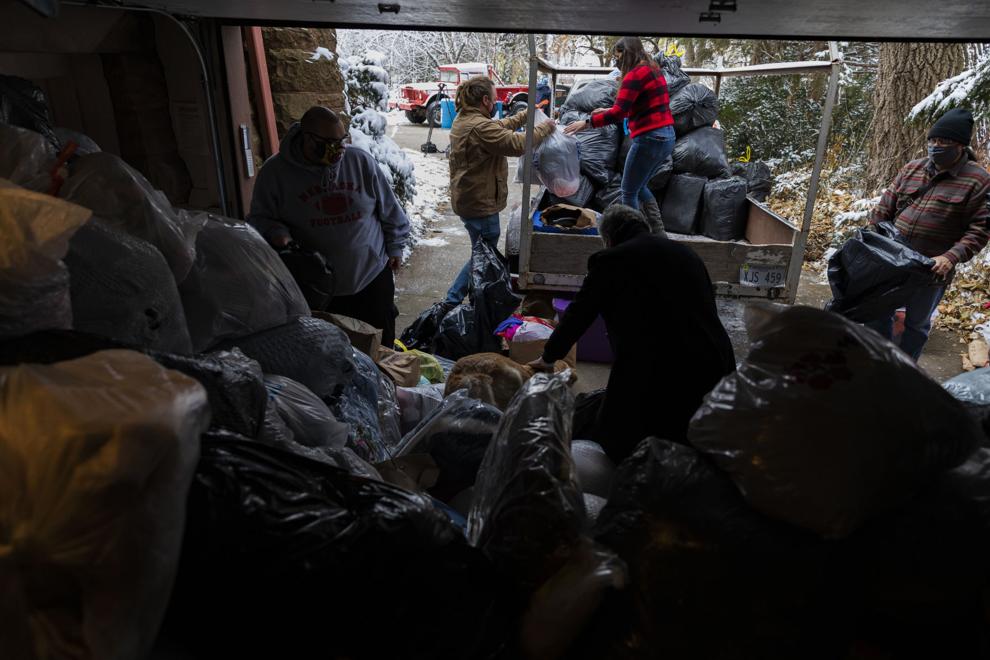 COVID-19 vaccine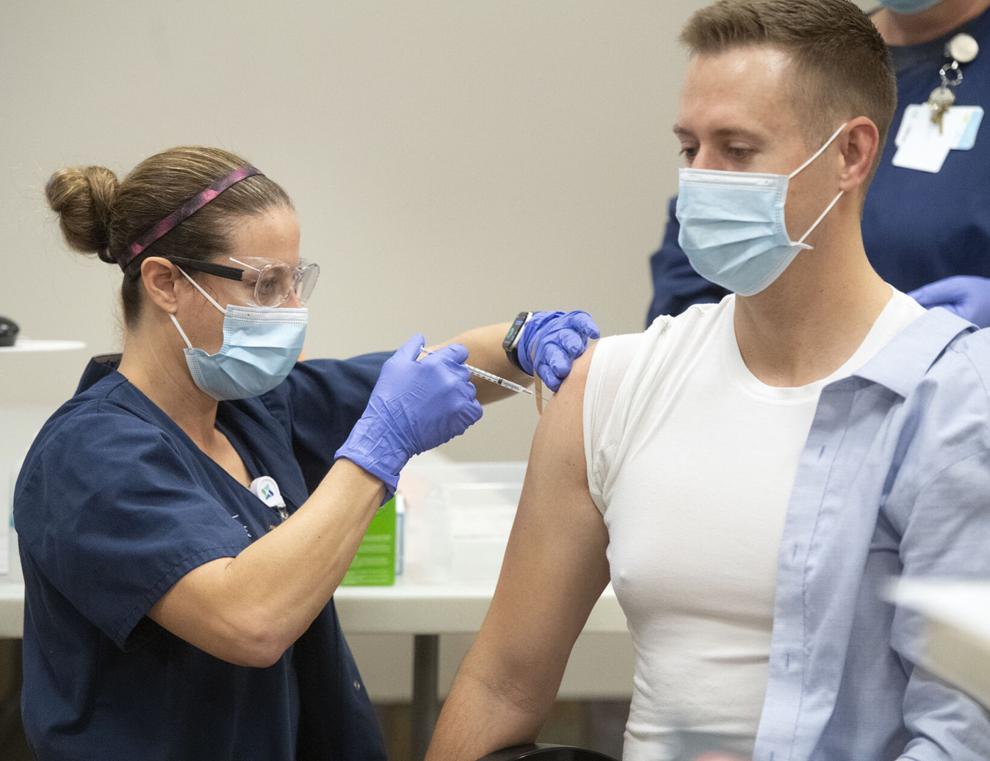 Recall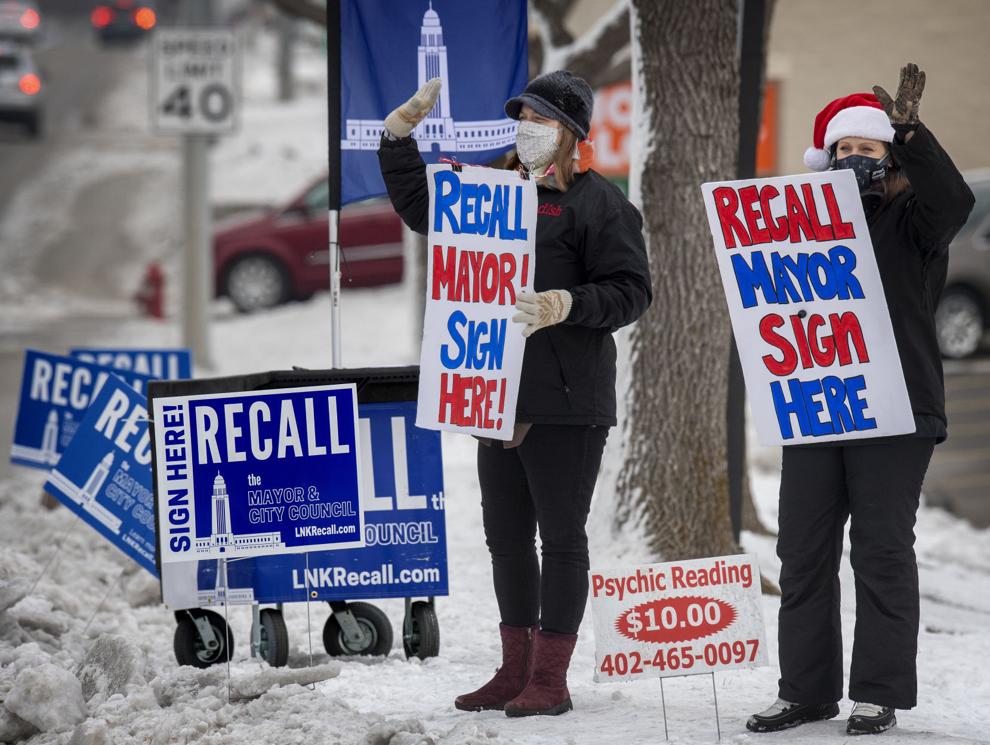 Snowplow Santa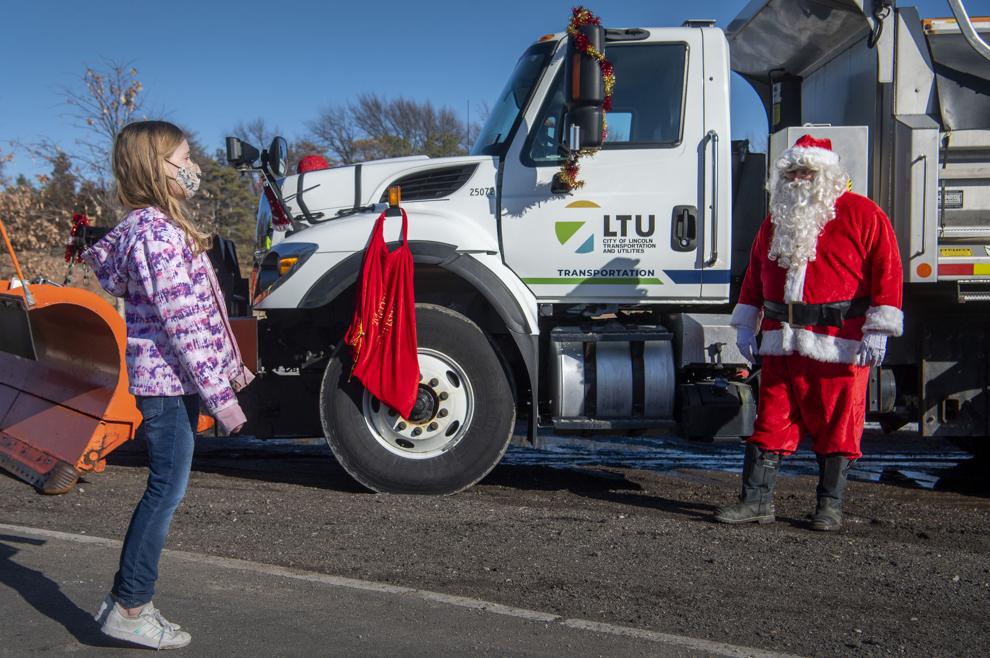 Christmas Star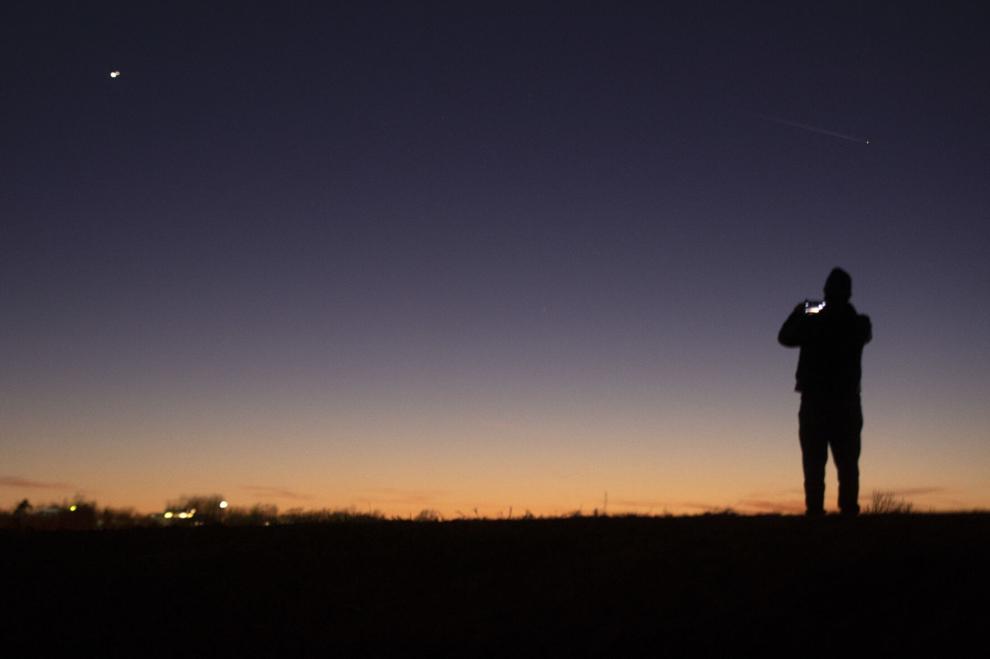 Santa visit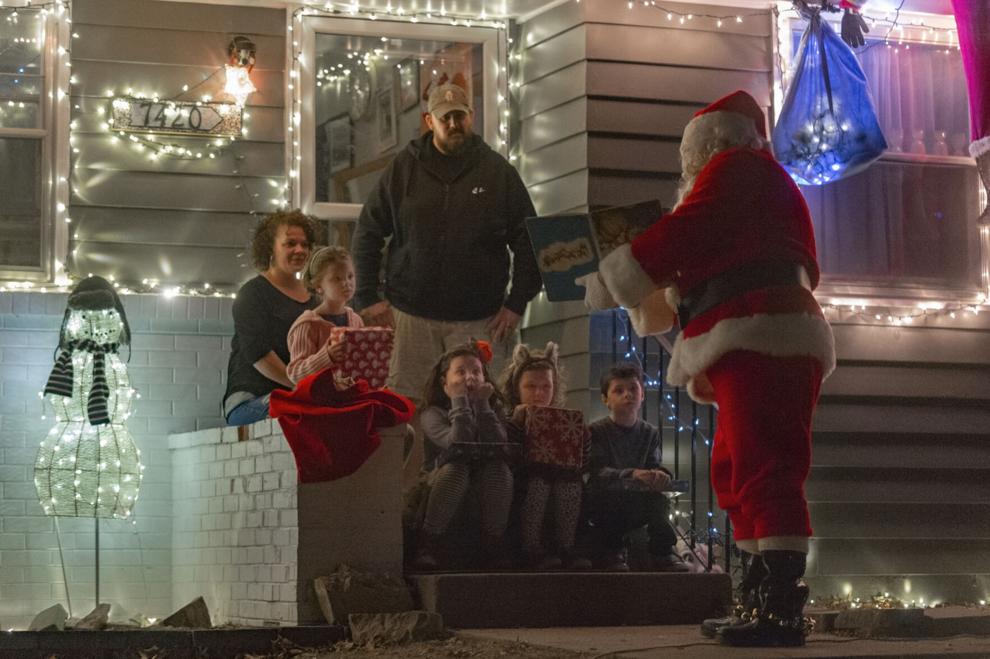 Pandemic Newspaper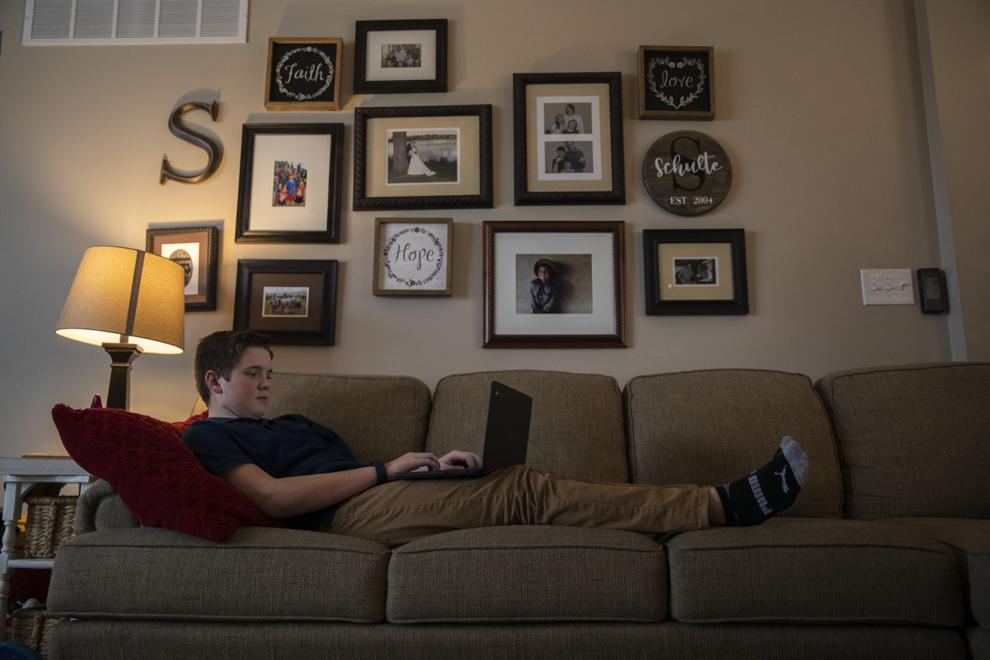 Basketball fans reduced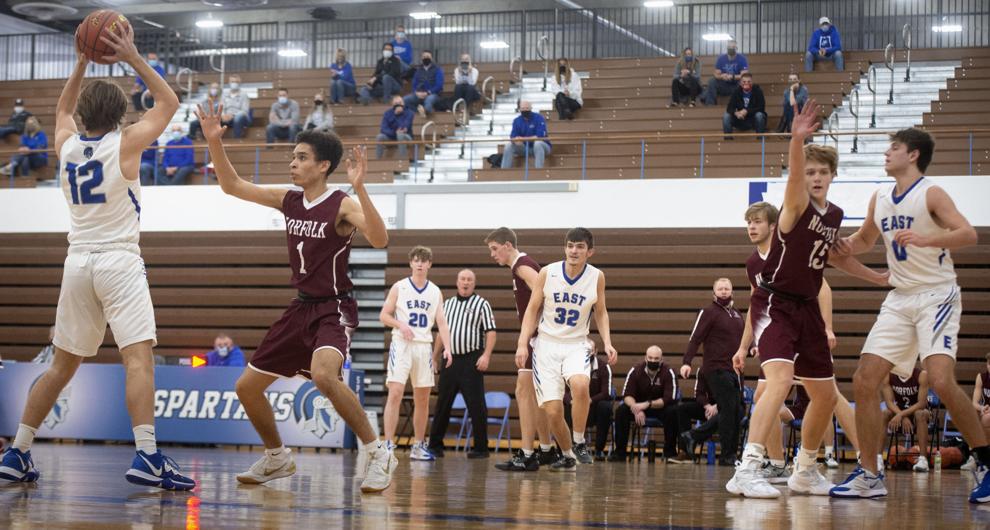 Outdoor fun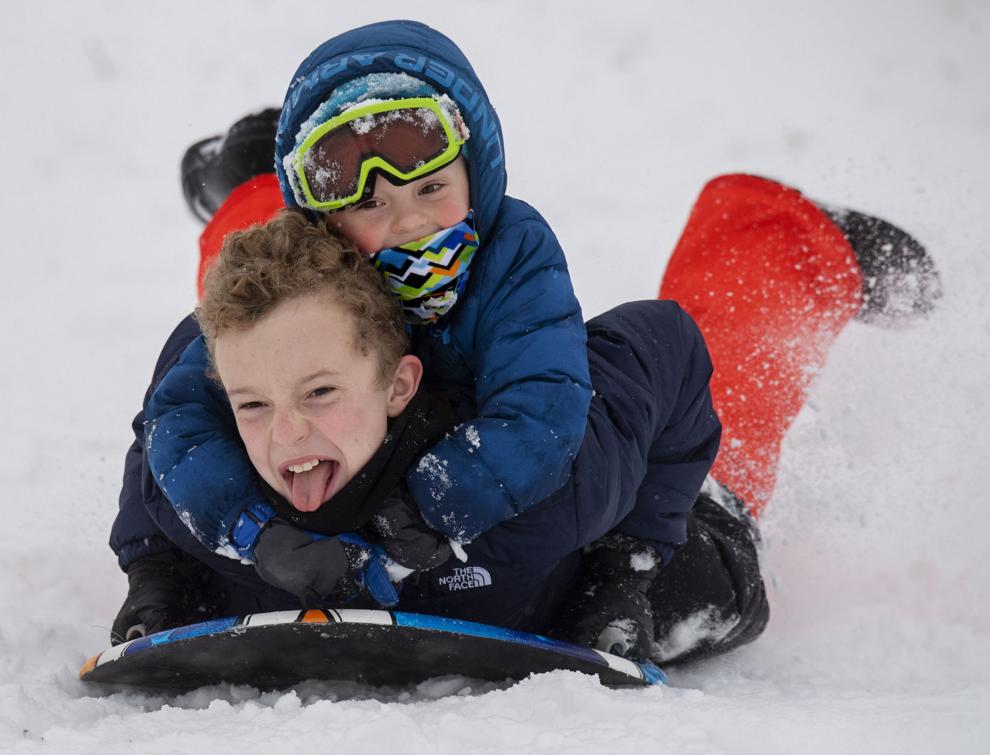 COVID Vaccine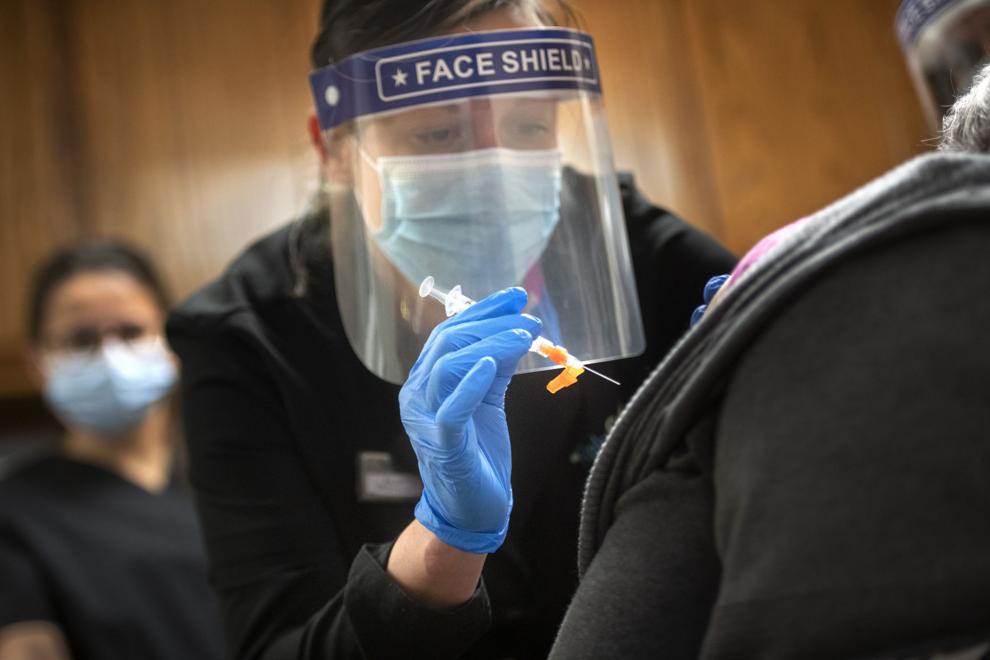 Basketball masks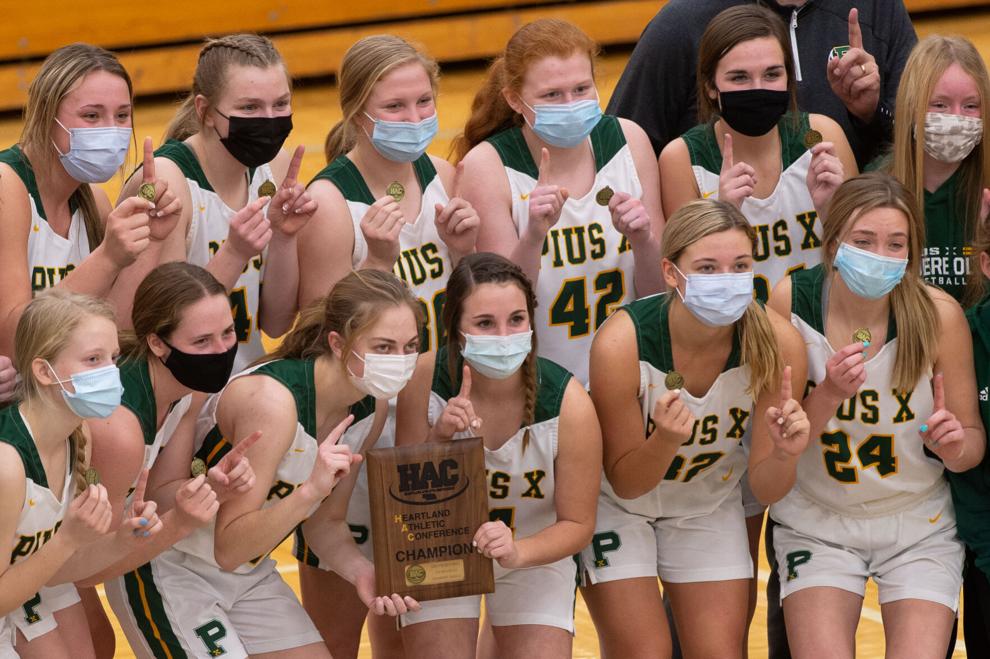 Trump Rally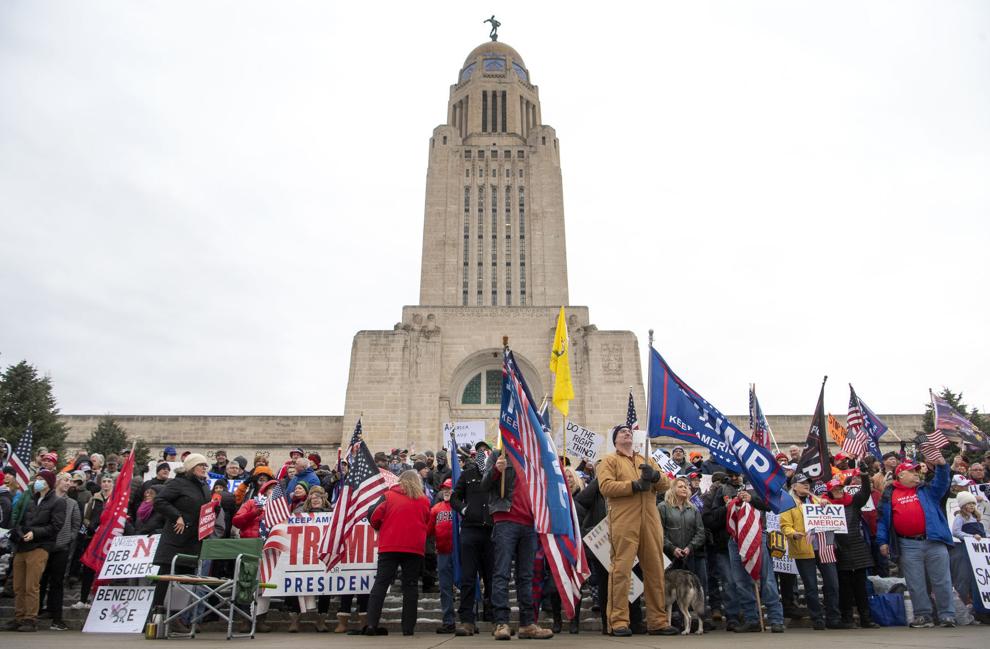 Mike Hilgers at Legislature's First Day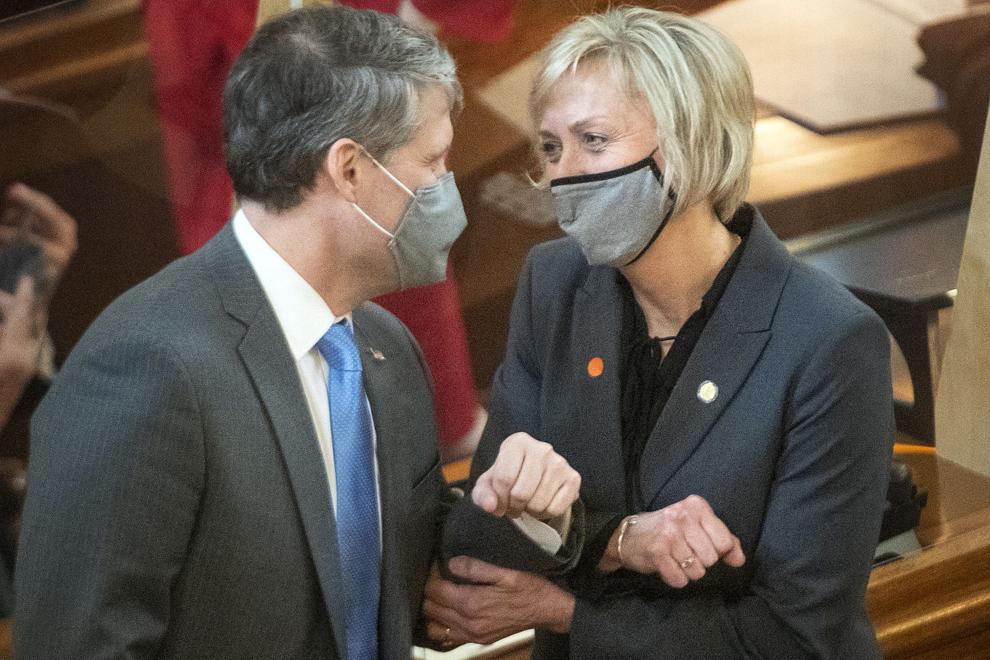 Zoo Bar membership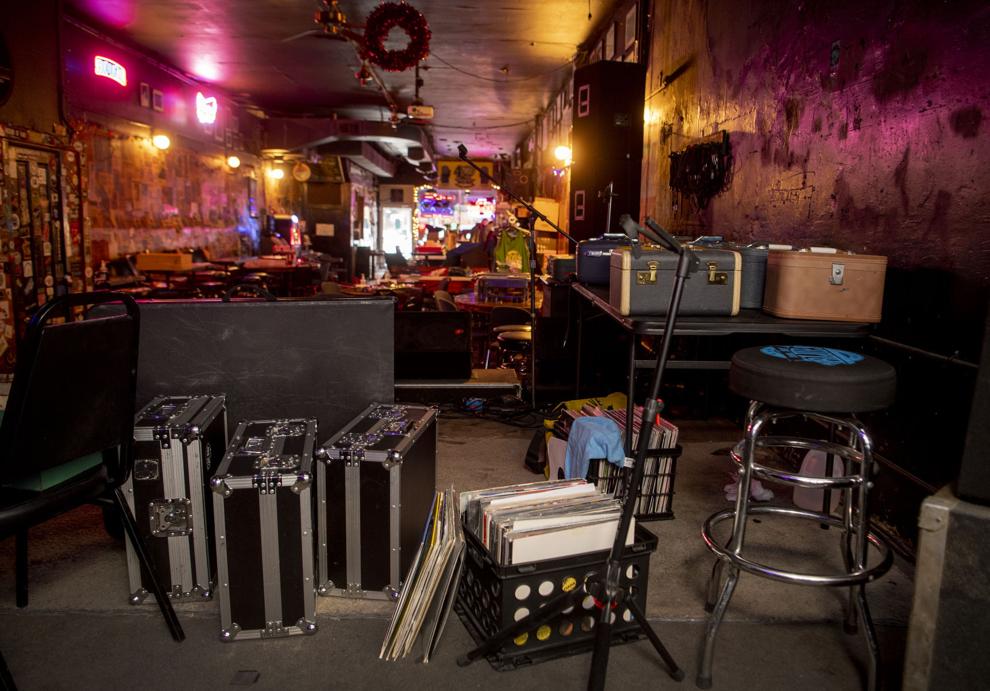 Eviction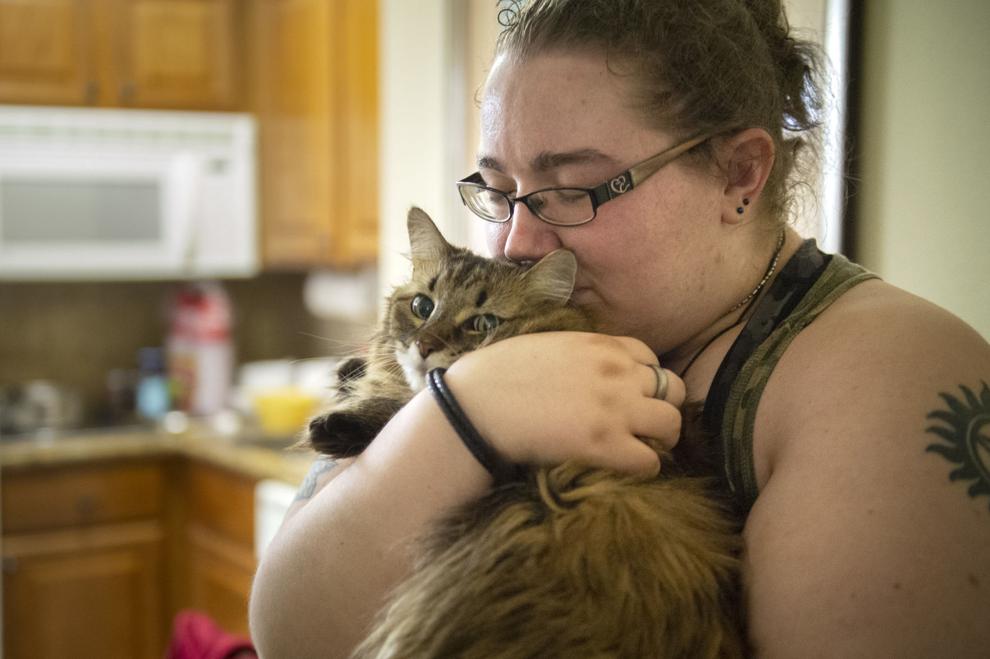 New high school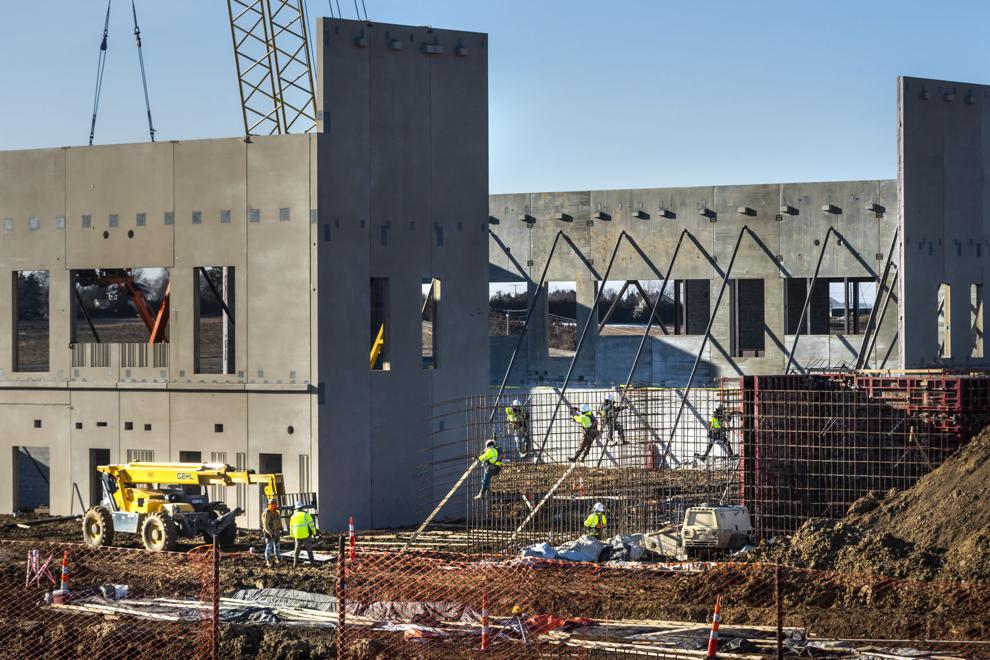 Ice fishing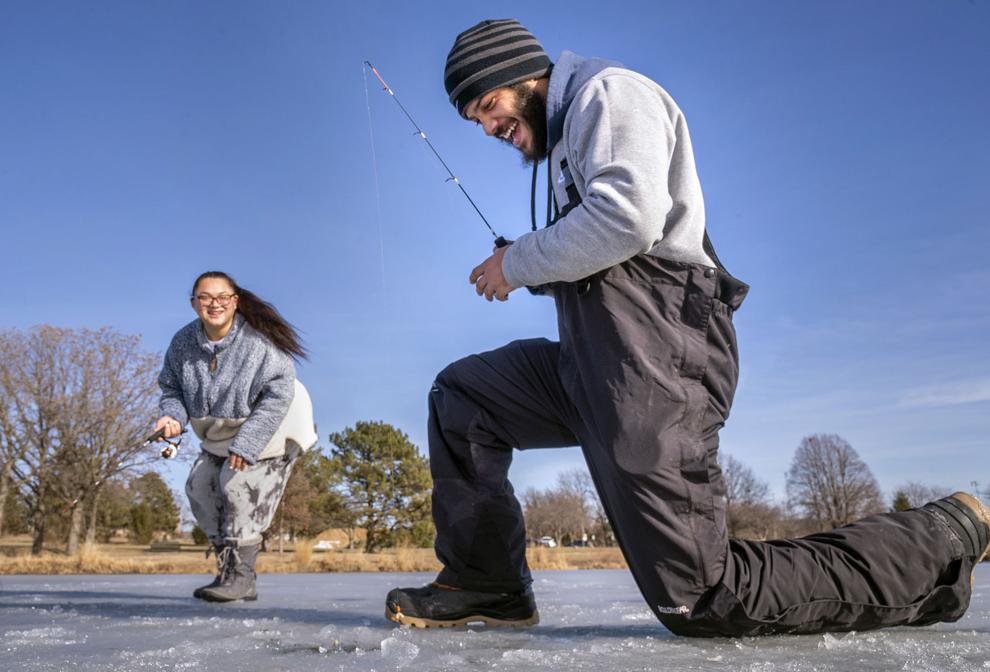 Danny's closes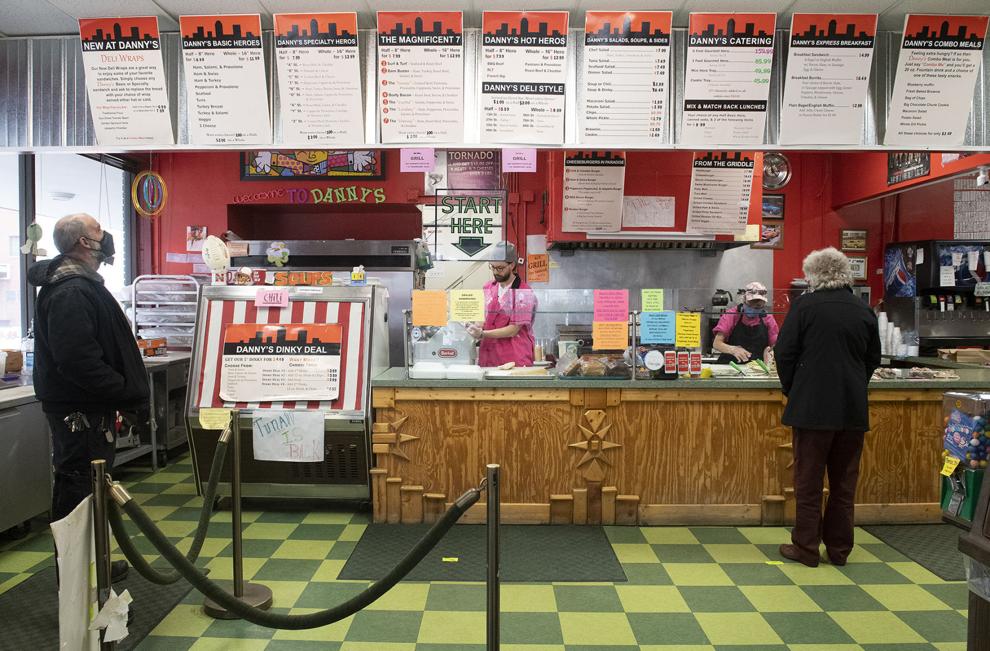 Expos resume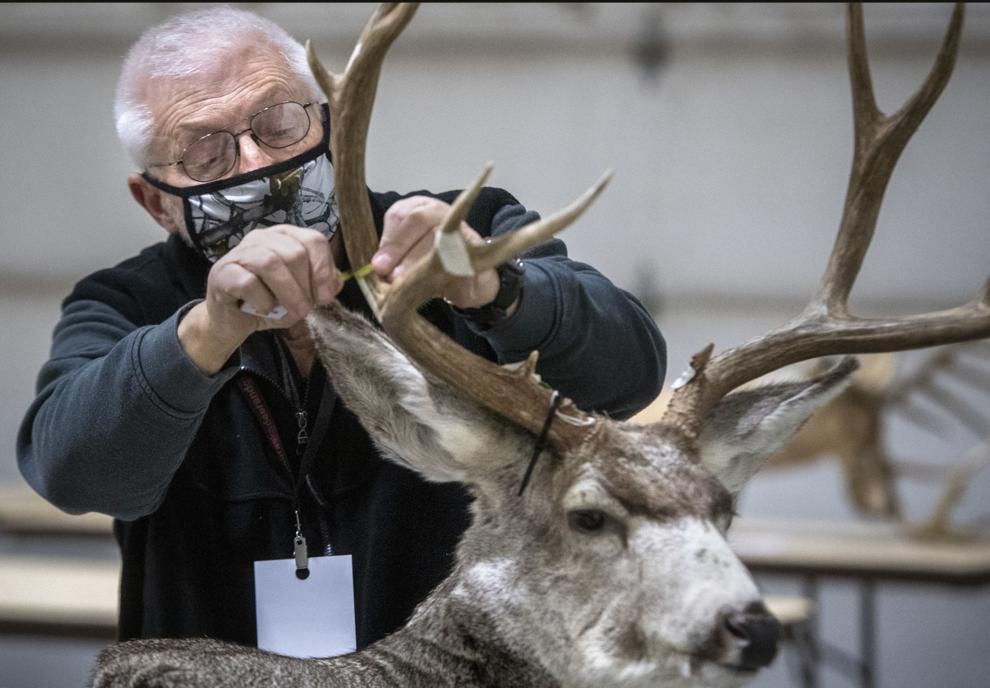 Swim meet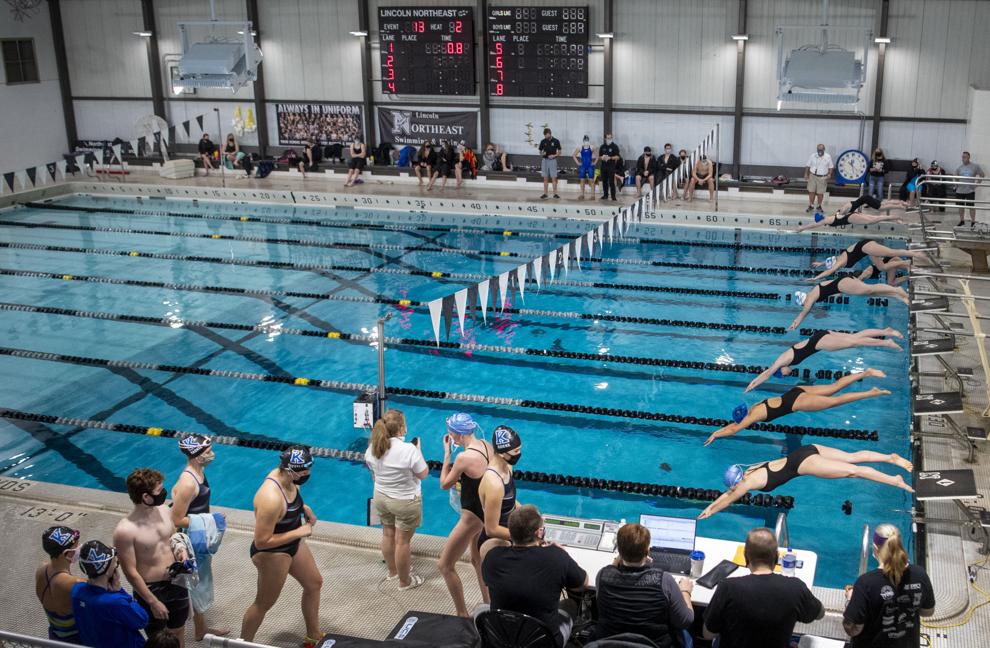 Vaccination event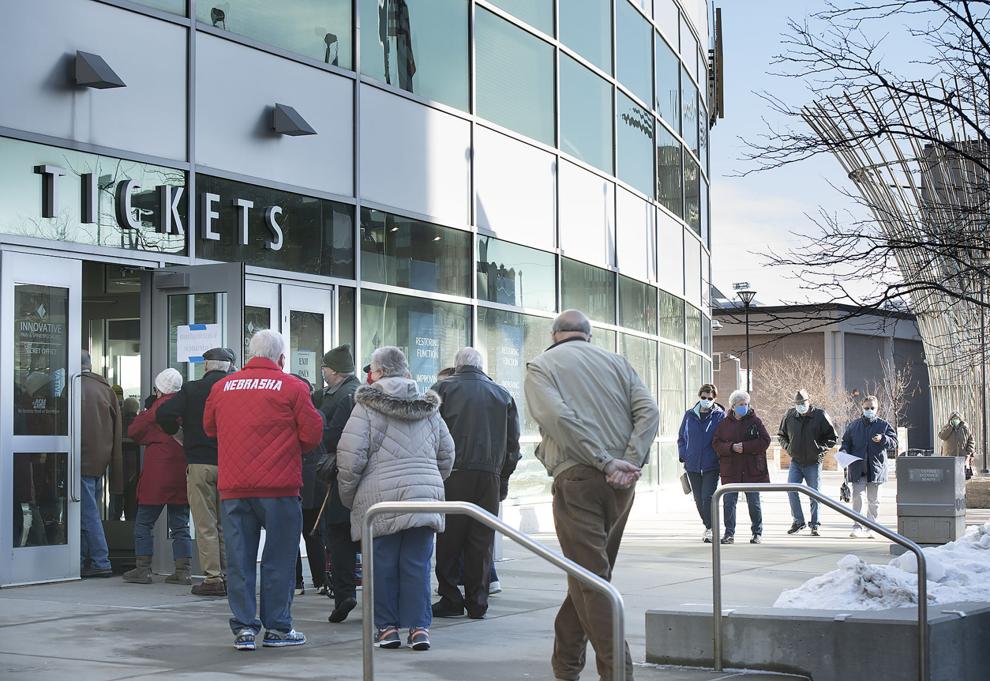 Winter bicycling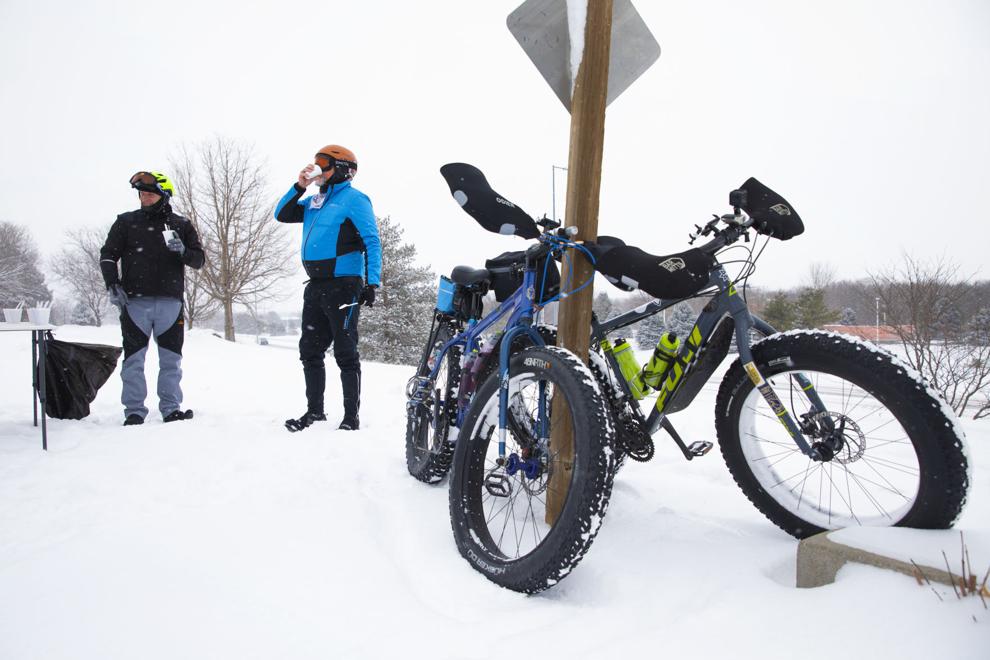 Legislative hearing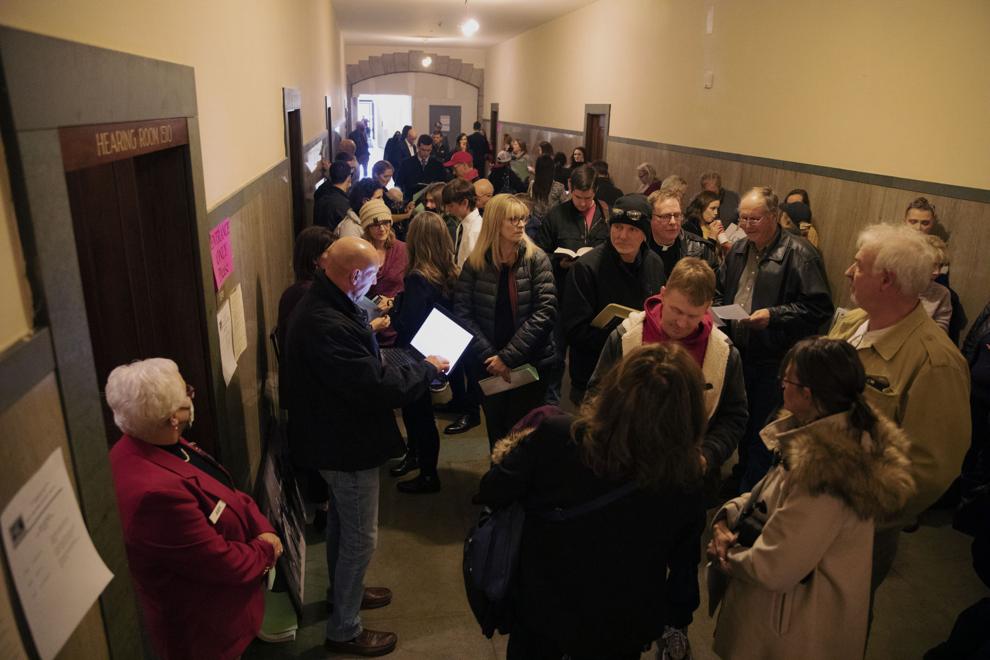 Biking in snow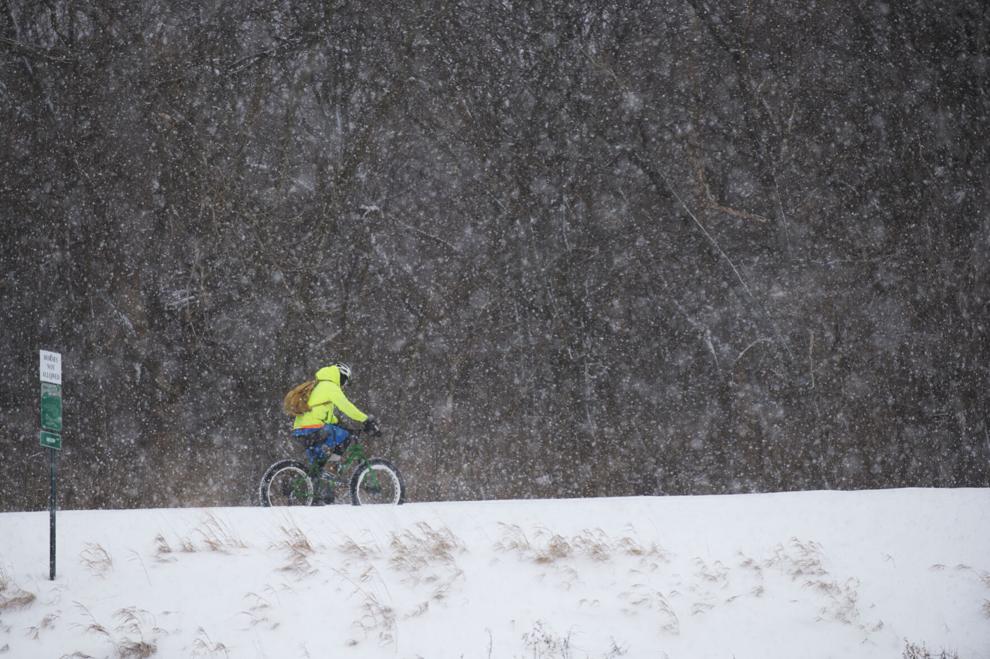 Snowshoeing