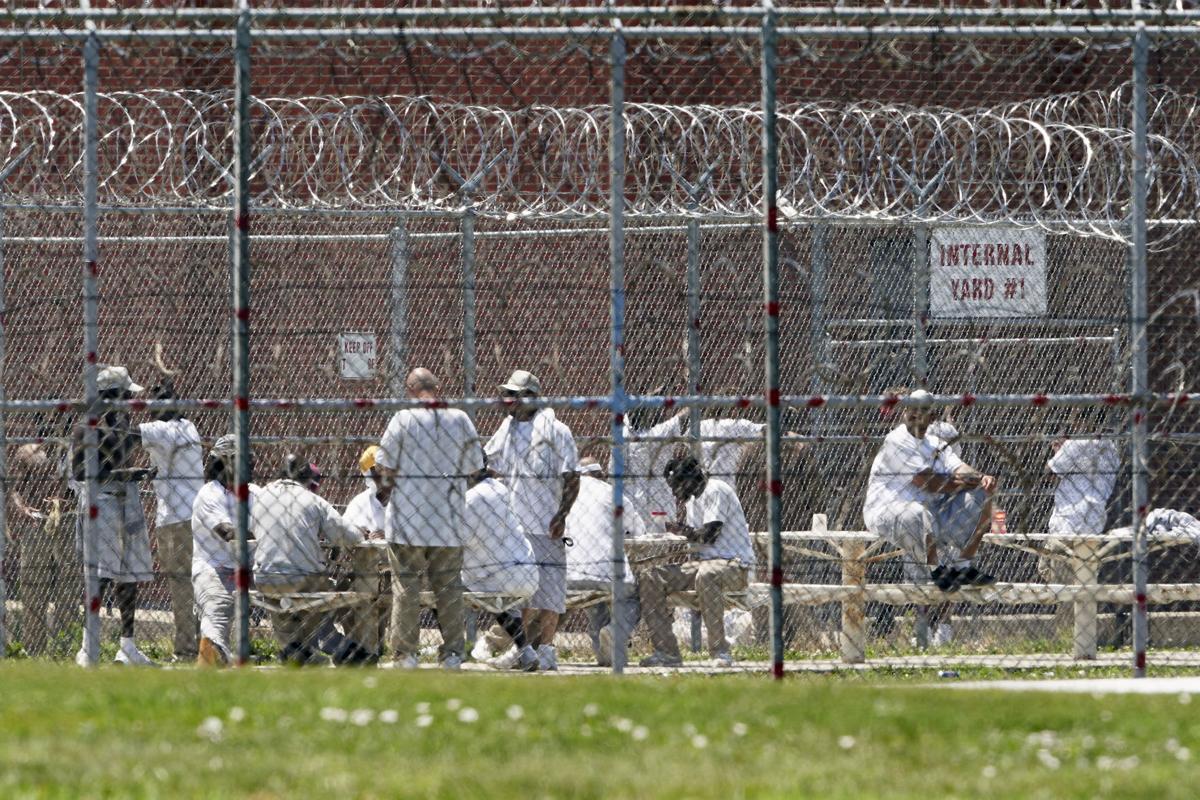 The Nebraska Department of Correctional Services reports that as of Friday, 185 inmates had tested positive for COVID-19, with 174 active cases at the Nebraska State Penitentiary and Diagnostic and Evaluation Center in Lincoln. 
The positivity rate at the penitentiary is at 13.9%. There are 124 active, medically isolated cases, and two inmates who have been symptom-free at least three days and are no longer isolated. At the Diagnostic and Evaluation Center, the positivity rate is 15.6%, with 50 active cases and two recoveries. 
The positivity rate overall among inmates has gone up since June 12, when 200 had been tested, to 9.6% from 5%. 
Three state prisoners who are at county jails have also tested positive.
Prisons spokeswoman Laura Strimple said the department will update the overall COVID-19 information every Friday. 
Calls and contacts to the Journal Star from people who have family members at the two Lincoln prisons indicate inmates are mixed together in dorms, both COVID-positive and healthy prisoners, and masks and 6-foot distancing is not enforced.
Strimple said the wardens and administration continue to be flexible in where they are housing inmates at the penitentiary and Diagnostic and Evaluation Center, based on the department's COVID-19 management plan. That plan has not been made public. Changes occur frequently, based on the need to group people together, she said.
Initially at the penitentiary, it was necessary to group people in minimum custody because there were positives in all housing units and potential that others in those units might become sick as well, she said.
"Now that many of the positive cases are completing their time in medical isolation, we will be able to separate them from others who have not been tested or are asymptomatic," she said.
Since the start of the pandemic, she said, officials have emphasized all procedures thought to be effective in reducing transmission of the virus — handwashing, wearing of masks, frequent disinfecting, social distancing where possible, and notifying medical staff of symptoms.
"We make that request of everyone, including staff," Strimple said. "We would rather have voluntary compliance than to punish individuals for not wearing a mask."
Previously, Community Corrections of Omaha had seven cases, but those inmates have recovered, and no new cases have been diagnosed. Sixty-seven were tested there.  
A total of 1,546 inmates have been tested, some at all 10 Nebraska prisons. Testing is primarily voluntary, department officials said.
On Sunday, Strimple reported that 89 prison staff have tested positive overall for the virus, the three latest at the penitentiary and a fourth at the Diagnostic and Evaluation Center. 
As of Thursday, visitation at the prisons was closed. 
The Lancaster County Youth Services Center went into quarantine last week out of caution, said Ann Ames, deputy chief administrative officer, but there have been no cases reported. During quarantine, youths get their meals and education in their rooms and can come out individually for exercise.
Milestones in Lincoln and Nebraska's coronavirus fight
See the top stories on coronavirus in Lincoln and Nebraska since the pandemic first affected the area in March.
Concerned about COVID-19?
Sign up now to get the most recent coronavirus headlines and other important local and national news sent to your email inbox daily.