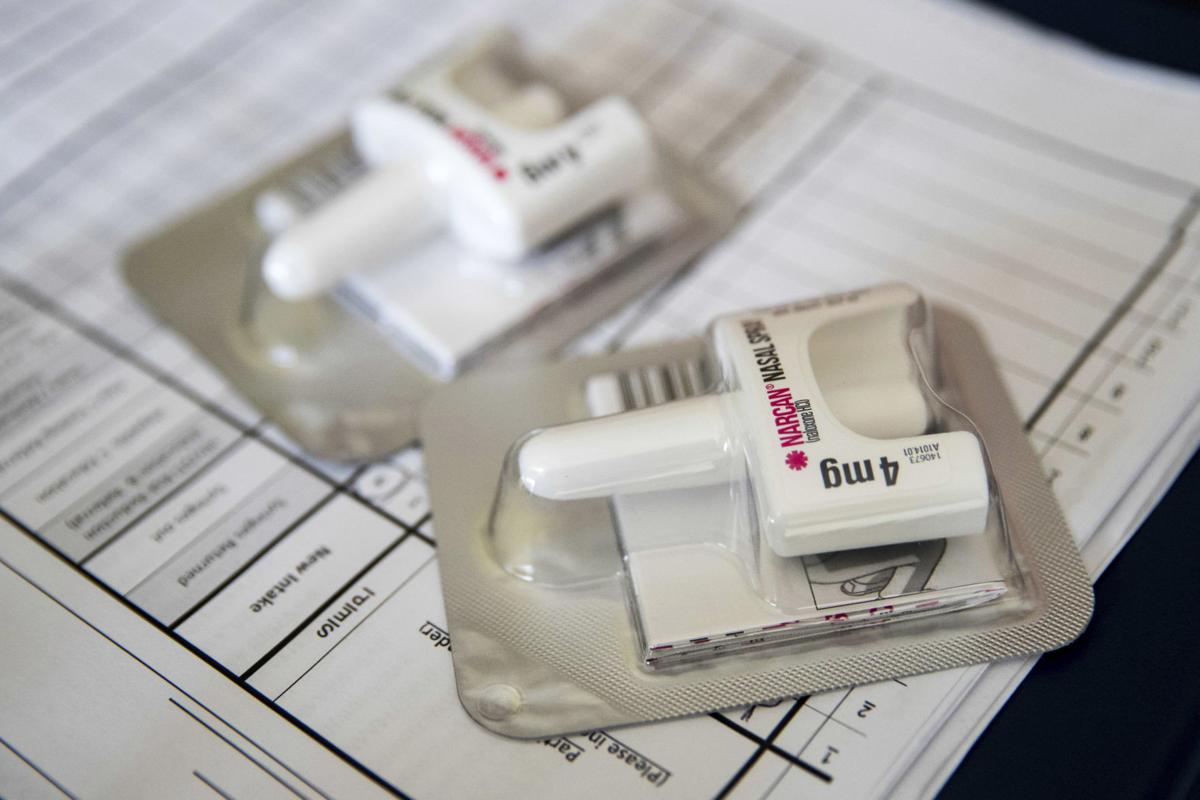 Two Lincoln pharmacies and an Auburn pharmacy will participate in a free distribution of naloxone antidote used to save people who have overdosed on opioids. 
The program is a pilot project by the Nebraska Department of Health and Human Services Division of Behavioral Health, the Nebraska Pharmacists Association and Region V Systems. The kits are expected to be available beginning Sunday. 
The three pharmacies that will participate in the pilot program are:
* Kohll's/Wagey Drug, 808 N. 27th St., Lincoln.
* HyVee, 5010 O St., Lincoln.
* Hyrum's Family Value Pharmacy, 2115 14th St., Auburn.
You have free articles remaining.
Sheri Dawson, director of the Division of Behavioral Health, said the goal of the naloxone nasal spray kit program is to help reduce opioid overdose deaths by connecting people with help and treatment resources.
The staff at the pharmacies have been trained to provide information to the person receiving naloxone on the signs and symptoms of opioid overdose and how to administer the naloxone nasal spray, said Marcia Mueting, with the Nebraska Pharmacists Association.
The aim is to eventually take the program statewide.
Opioid prescription medications act on receptors in the spinal cord and brain to reduce the intensity of pain, but can also cause euphoria that can lead to misuse. Common opioids include morphine, codeine, methadone, oxycodone, hydrocodone, fentanyl and hydromorphone, as well as illicit drugs such as heroin.
Naloxone prevents opioids from binding to receptors in the brain and can temporarily reverse an overdose. It is not a controlled substance, cannot be abused, and only works if opioids are present in the system, according to a news release.
Opioid overdose can occur when a patient deliberately misuses a prescription, uses an illicit opioid such as heroin, or uses an opioid contaminated with other more potent opioids, such as fentanyl. It can also occur when opioids are taken with other medications — for example, prescribed medications such as Xanax, Valium, Klonopin and Versed, or other psychotropic medications used in the treatment of mental disorders, or alcohol.
Signs of opioid overdose include: Extremely pale and/or clammy face; limpness; blue or purple fingernails or lips; vomiting or gurgling noises; inability to awaken a person from sleep; inability to speak; slow or stopped breathing or heartbeat.