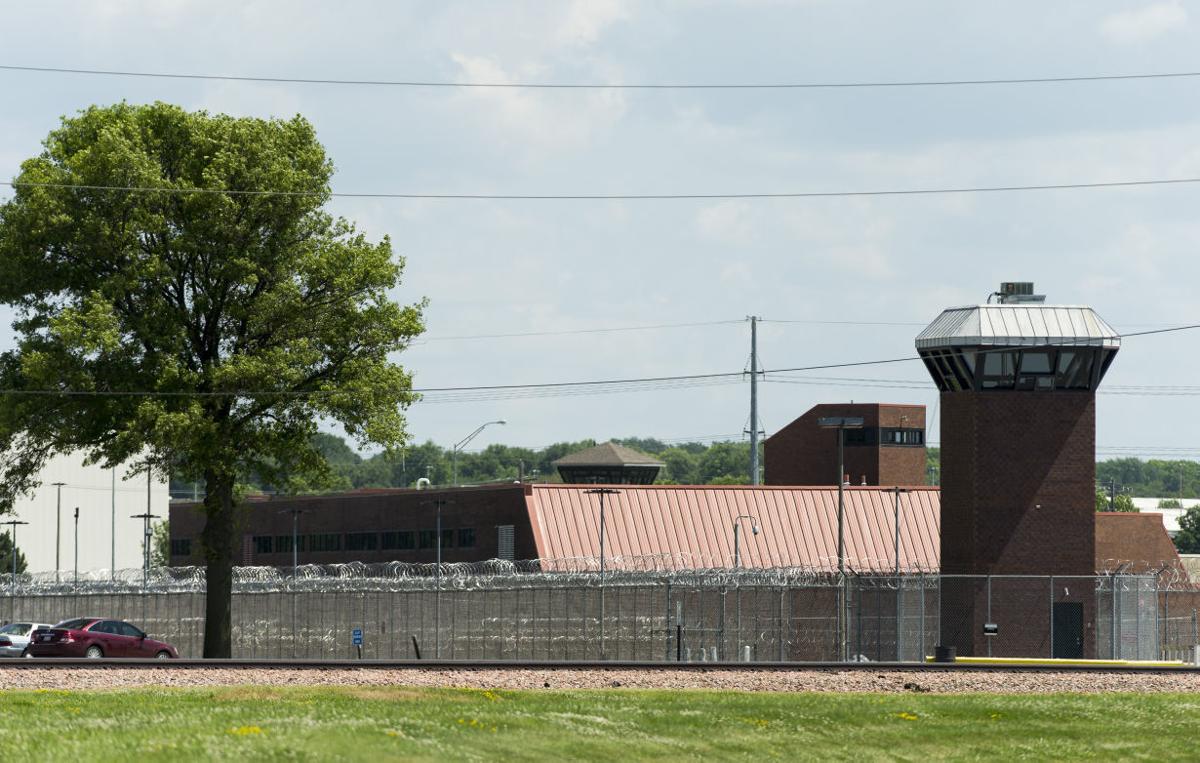 A continued reliance on overtime to staff the Nebraska State Penitentiary in Lincoln, combined with a population at more than 180% of design capacity, is "quite disturbing" for both staff and inmates, the state's inspector general for corrections said in a recent report. 
Inspector General Doug Koebernick sent the report to members of the Legislature's Judiciary Committee, saying he is also concerned about construction that will begin in the next year at the penitentiary to add a 100-bed housing unit and require extra staff that just isn't available. 
It's not as if the Department of Correctional Services isn't working to improve the situation, with new merit and longevity pay, bonuses, leadership academies and other initiatives, but so far the problems continue. 
Department Director Scott Frakes said prisons across the nation are struggling with the same issues of employee recruitment and retention. Nebraska is taking multiple approaches to solve the problems, including last month's pay increases to many employees that came from union negotiations. 
"That is on top of agency-initiated monetary initiatives we started offering in April and again last month," he said. "We continue to host job fairs, offer internships, incentivize employee referrals and provide compensation to supervisors."
Even so, since early July, the prison has operated at or below a critical staffing level 18 times, Koebernick said. Critical staffing positions include correctional officers, corporals, sergeants, shift supervisors and caseworkers. During one week this month it was below minimum staffing at least six times. 
The challenges at the penitentiary have been growing, and in July Koebernick sent an email to the Judiciary Committee about the extreme staff shortages at the Lincoln prison that had caused officials to halt visitations, but also close down the library, gym and programs.
Critical shortages can also cause restricted movement within housing units and forced overtime. Sometimes, he said, nearly half a shift consists of people working overtime. 
Last week, a report indicated all available first-shift staff were mandated to stay, and staffing was still below minimum. 
"The recent growth in overtime is alarming," Koebernick said.
In July, Koebernick also emailed Gov. Pete Ricketts about his serious concerns about the stability of the prison, based on conversations with those who work and are locked up there, and his observations.
"The issues raised with me are alarming and that facility may be in the worst shape of all of our facilities," he told the governor.
He asked if Ricketts or anyone in his office wanted to meet with him about it, but was told to share observations with Frakes, instead, which he did via telephone. 
Judiciary Committee Chairman Steve Lathrop said Tuesday that solving the staffing shortages will take increases in starting pay. And that's up to the executive branch, he said. 
Stopping mandatory overtime would not be an option, he said, because that would make it impossible to staff the prison.
With the high prison capacity, combined with staffing problems, less yard time and limited activities, the Nebraska Ombudsman's office reports tensions are high at the penitentiary, he said.  
"I appreciate the spot that the director's in, but, ultimately, you've got to do something about it," he added. 
Salary step increases were an important addition, but it wasn't the silver bullet, Lathrop said, especially in keeping newer staff. 
Corrections officers make a starting wage of between $16.75 and $17 an hour, according to the state's July 1 pay plan. 
Frakes said the bottom line is that in an economy where unemployment is low, and opportunities abound, it's challenging to fill vacancies, but he remains committed to ensuring staffing is maintained at appropriate levels across all facilities, at all times.
Koebernick also outlined these problems at the prison: 
* Contraband, including cellphone availability and K2 use, are still substantial and negatively impact prison operations. K2 use has caused unsafe conditions for users and those around them. 
* The penitentiary has had the highest number of inmates requesting protective custody, an indicator of an unstable environment. In May, 31 inmates requested protective custody, a 12-month high. That's three times higher than requests at Tecumseh State Correctional Institution during the same month. So far in August, the number is 18, compared with only four at Tecumseh. 
* Staff at the penitentiary who were disciplined primarily were charged with not working mandatory overtime or abandoning posts.
* There's been a substantive increase in vacancies, with June showing 77 vacancies in the protective services staff, the highest in two years.
Get Government & Politics updates in your inbox!
Stay up-to-date on the latest in local and national government and political topics with our newsletter.