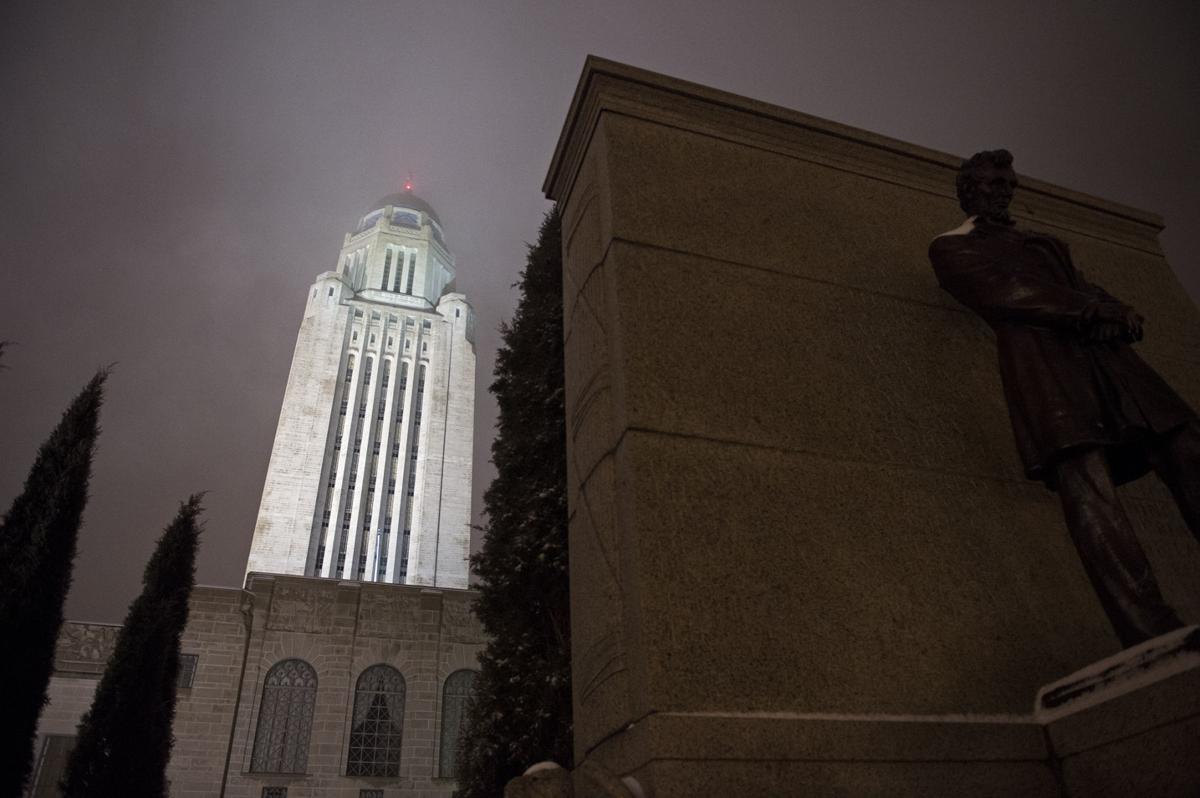 State officials terminated a pair of ambitious technology upgrades after $12 million combined in state tax dollars were spent on both.
One was a Department of Health and Human Services project scheduled to end in 2020, while the second was a Department of Administrative Services effort approved in 2016.
For the first, DHHS hired Wipro to build a brand-new, $84 million Medicaid eligibility and enrollment management system to bring the Cornhusker state in line with federal Affordable Care Act requirements.
Only about 10 percent of the total cost was slated to come from state coffers, while the rest was funded through the federal government.
About $6 million of the $60 million spent on the project before it was ended came from state coffers.
Work on the project was halted in September after Matthew Van Patton, the new head of DHHS' Medicaid and long-term care services, ordered a review following the retirement of a staff member who was engaged in the project as a manager, a spokesman said.
DHHS also issued a cease-and-desist letter to Wipro, a global technology company based in India, ordering it to pause work on the project and vacate its state office.
Wednesday, the department notified Wipro it was terminating the contract, DHHS spokesman Matt Litt said.
Nebraska's current Medicaid eligibility and enrollment system, N-Focus, will remain functional for the time being, both for those who qualify for federal benefits, as well as those who will once the voter-approved expansion takes effect.
Litt said DHHS plans to solicit bids for a new Medicaid eligibility and enrollment system in the future, but no time frame for that has been set.
You have free articles remaining.
Nebraska also spent $6 million to streamline its payroll and employee management systems — a project featured in print testimonials and webinars presented at national conferences for state government employees this summer.
The Oracle Fuzion project was ended shortly after Byron Diamond, the former director of DAS featured prominently in those marketing efforts, was fired by Gov. Pete Ricketts for mismanaging an employee who was mistreating female employees.
Diamond's replacement promptly pulled the plug on Fuzion after reviewing its progress, finding it was likely to go over its $12 million budget while potentially creating new headaches for state agencies.
Ed Toner, the state's chief information officer who was tapped by Ricketts to serve as interim director of DAS, said it quickly became apparent the project was at risk.
Updating existing systems to the new system required exhaustive efforts prone to mistakes, he said, which were riskier than the alternatives available.
"I decided we should go down a course of action that would take much less risk and would bring us to the same ending," Toner said.
As part of the project, Diamond also sought a $9.3 million sole-source contract last July with the accounting firm KPMG, which assists Oracle's customers in implementing cloud-based services.
Toner said the state had also ended its contract with KPMG after paying it for the work that had been completed. Those costs are included in the $6 million sunk into the now-ended project.
Taylor Gage, a spokesman for Ricketts, said Diamond brought the project to state officials and lawmakers in 2016, saying the upgrade was needed because support for the existing payroll systems would be ending and that Fuzion would result in future savings for the state.
The recent review of the Fuzion project determined those statements "had not materialized," Gage said.
DAS will pursue a $900,000 update to the state's existing payroll system — also built by Oracle — to the latest version the California-based company has pledged to support through 2030, Toner said.
The 23-week-long update will be led by Global Systems Integration. It is scheduled to begin next week.