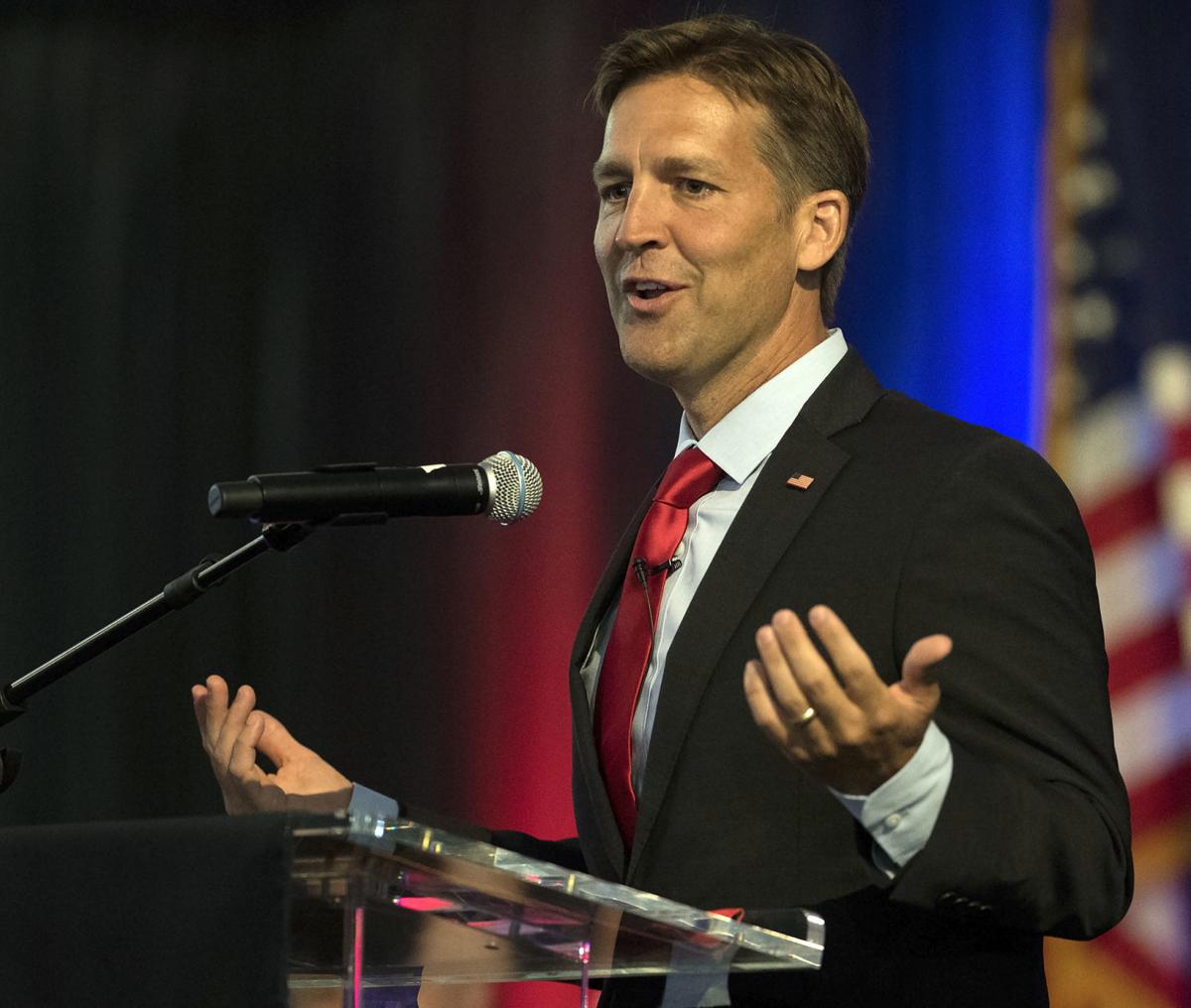 Sen. Ben Sasse remains on course to raise $3 million to fund his 2020 Republican primary reelection campaign.
The Sasse campaign expects to gather an additional $3 million for the 2020 general election, with more funding assistance available if needed.  
Sasse's third-quarter campaign finance report is due at the Federal Election Commission on Tuesday and it will show that his campaign has $2.8 million parked in political committees controlled by the senator.
Since Sasse's announcement Aug. 5 that he will seek reelection to a second term, Nebraskans have made more than 1,500 individual donations to the campaign.
Sasse will be opposed in the 2020 Republican primary election by former Lancaster County Republican Chairman Matt Innis, who has tied his campaign to strong support for President Donald Trump.
Trump endorsed Sasse's reelection in an unexpected tweet last month.
"Sasse has unmatched grassroots support, is earning big endorsements and has the cash to win reelection in a landslide," Taylor Sliva, his campaign manager, said Monday.
"With strong statewide support in Nebraska — and as the third-most conservative Republican in the Senate — Sasse is uniquely situated to keep leading the fight against the Democrats' insane lurch toward socialism," Sliva said.
After resigning as president of Midland University in Fremont, Sasse won a hotly-contested Republican primary battle in 2014 en route to his election to the Senate seat being vacated by Sen. Mike Johanns. 
Five years ago, he won 92 of 93 counties in the GOP primary battle, then swept past Democratic nominee David Domina in the general election.
Sasse holds seats on the Senate Judiciary Committee, which has been processing a boatload of judicial nominations made by the president, and the Select Committee on Intelligence.
Get Election 2020 & Politics updates in your inbox!
Keep up on the latest in national and local politics as Election 2020 comes into focus.