Gov. Pete Ricketts announced the appointment Wednesday of a new state director of children and family services: Stephanie Beasley of Indiana, the chief operating officer of Adult and Child Health serving central Indiana.
She will replace Matt Wallen, who resigned in August and left in September, after two years.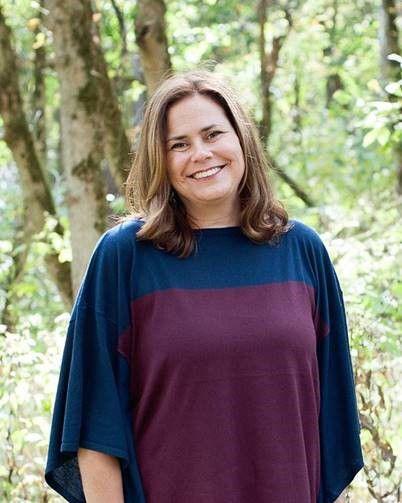 Beasley, 48, has spent her child welfare career in Indiana providing direct services to children and families. She served a number of roles during her 13 years with the Indiana Department of Child Services, including overseeing programs in independent living, foster care, special-needs adoptions, policy and quality assurance. 
She's a graduate of Indiana University, where she received her bachelor of science degree in criminal justice and sociology and her master of social work. She later served as the director of child welfare for Marion County (Indianapolis) and then was the deputy director for field operations leading the provision of child welfare services in 92 counties.
According to her Linkedin profile, Beasley has a Lean Six Sigma black belt certificate from the Purdue University division of engineering professional education. Lean and Six Sigma are business methodologies aimed at reducing errors and eliminating waste in processes.
Ricketts is said to be one of the highest-profile elected officials in America to advocate the use of Lean methodology among public officials, according to the Six Sigma Daily newsletter.
Beasley is Ricketts' third director in children and family services, following Wallen and Doug Weinberg, also from Indiana.
She will inherit at least a couple of controversial issues, including a switch to a new child welfare contractor in the Omaha area that drew a lawsuit contending the private contract for case management violated the state Constitution. Another is a controversial solution to problems with the Youth Rehabilitation and Treatment Centers that the Legislature has criticized and is introducing a number of bills to provide oversight. 
The division is responsible for economic assistance, child support services, adult and child protective services and youth rehabilitation.
Ricketts said Beasley will be a great asset to the department.
"She has expansive frontline and executive experience that will serve the division well as she works with staff, " he said. 
CEO Dannette Smith said Beasley "is a real find for us. She has the compassion, energy and a depth of knowledge needed to do this work. I am confident that she will be able to quickly integrate with the team and provide valuable insight and oversight to CFS."
Beasley's first day as director will be Feb. 24. She will be paid $160,000 annually. Wallen's starting salary was $144,797.
Get Election 2020 & Politics updates in your inbox!
Keep up on the latest in national and local politics as Election 2020 comes into focus.