Gov. Pete Ricketts on Wednesday hailed the approaching arrival of COVID-19 vaccines this month as a long-awaited signal that "help is on the way," and said he would consider providing some form of state economic assistance to Nebraskans if Congress remains deadlocked and the federal government fails to act.
"That is something we will take into consideration," the governor said in answer to a question at a coronavirus news briefing.
Ricketts said he is hopeful that Congress will act, but "we will take a look at what additional resources we may need to provide as we move forward" if Washington remains politically paralyzed.
Several states, including Michigan, Minnesota and Colorado, have recently enacted state programs to meet needs prompted by the pandemic and its impact on the economy. 
Those actions have been directed at unemployment benefits, rental and utility assistance and stimulus checks.
Ricketts said the state could begin to see Pfizer's COVID-19 vaccine flow in during the week of Dec. 14, with 15,600 doses expected in the initial allocation.
If Moderna's COVID-19 vaccine is also approved, as expected, its shipments could begin during the week of Dec. 21.
Nebraska could receive more than 100,000 doses of COVID-19 vaccines this month, according to Angie Ling, who is coordinating the program for the Nebraska Department of Health and Human Services.
Those doses will be allocated almost entirely to health care workers and nursing home residents, the two groups deemed to have the highest priority for vaccinations by the federal government's advisory committee on immunization practices earlier this week.
The next phases of priority groups are expected to include essential workers, older adults and people with preexisting health conditions.
The general population is not likely to be fully vaccinated until spring or early summer.
Asked about himself, Ricketts said he is not on any priority list and would anticipate receiving the vaccine "sometime in the spring."
"I will have no qualms about taking the vaccine," the governor noted.
Ricketts said there will be a communications campaign that attempts to assure people about the safety of the vaccine while informing them about potential side effects.
Since most of the vaccines that are being developed require two doses to become maximally effective, there are concerns that some people might not return for the second vaccination unless they are adequately prepared to anticipate side effects.
Asked when Nebraskans could anticipate "a return to normal," Ricketts said "maybe in April, maybe sometime in the summer."
The governor said the state has "caught up" with a backlog that developed in its program of contacting people who may have been exposed to the virus by a relative or acquaintance.  
Statewide, the number of new cases has slowed slightly but cases are surging at a rate that ranks Nebraska behind only Minnesota, North Dakota, South Dakota and Wyoming in new cases per capita over the past week, according to the New York Times.
Deaths in Nebraska crossed the 1,000 mark this week, with the Department of Health and Human Services announcing nearly 100 deaths in a span of just two days.
As mask mandates pop up in more cities and towns across the state, Ricketts said he has not changed his position on the possible denial of future federal stimulus funding to county governments if they deny services to a citizen who refuses to wear a mask.
"If any citizen gets denied services because of a mask, that would create a problem," he said.
Photos: The scene in Lincoln with much of city shut down
Finals week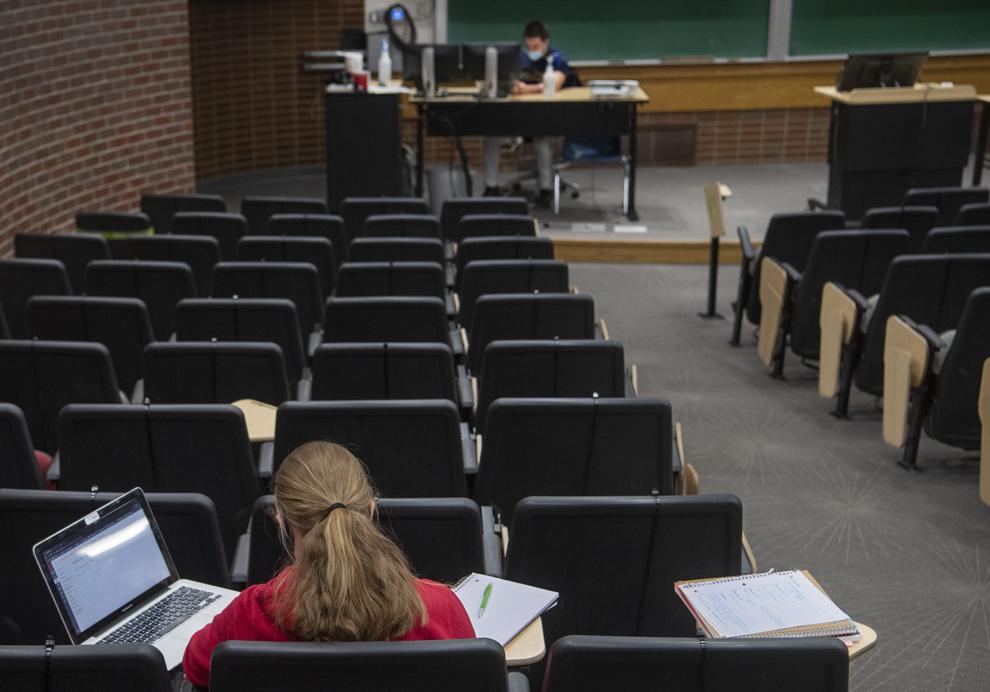 Co-teaching
City Council distancing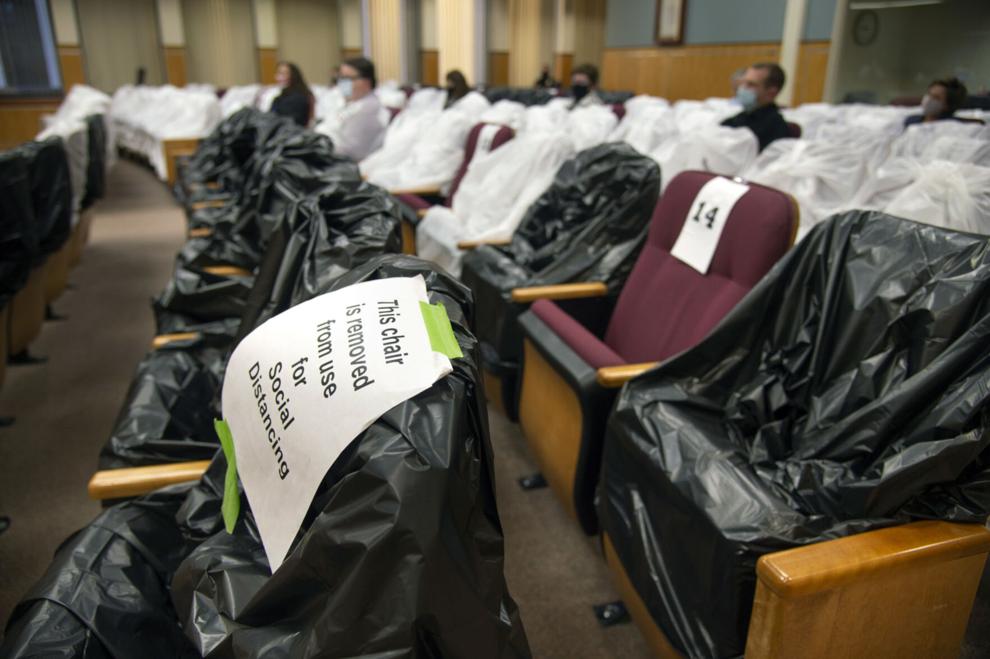 Gameday empty Saturday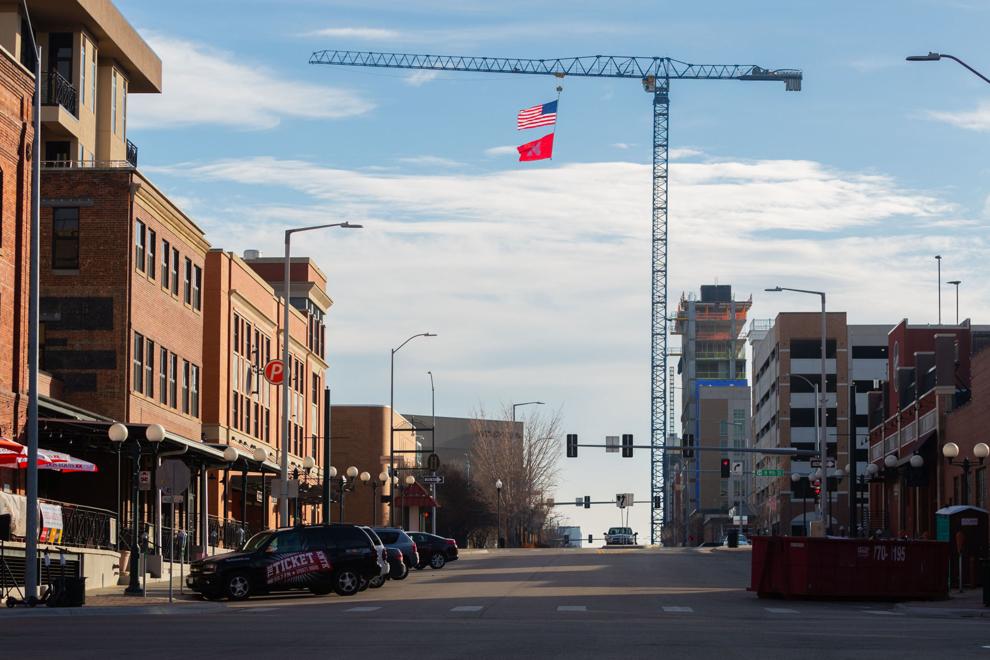 Thank you Bryan West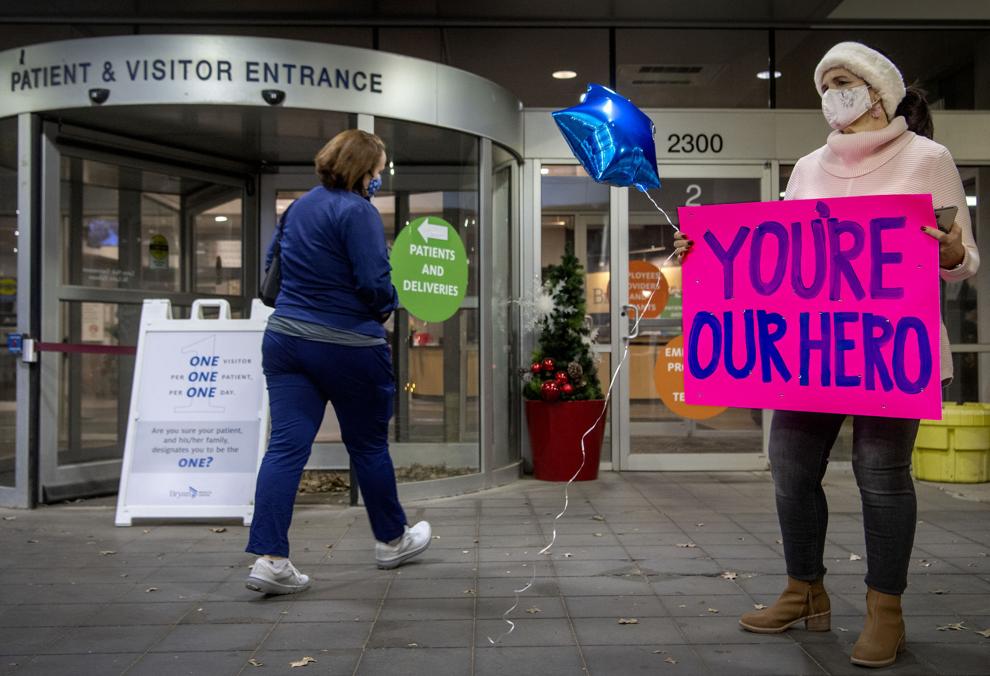 No fans allowed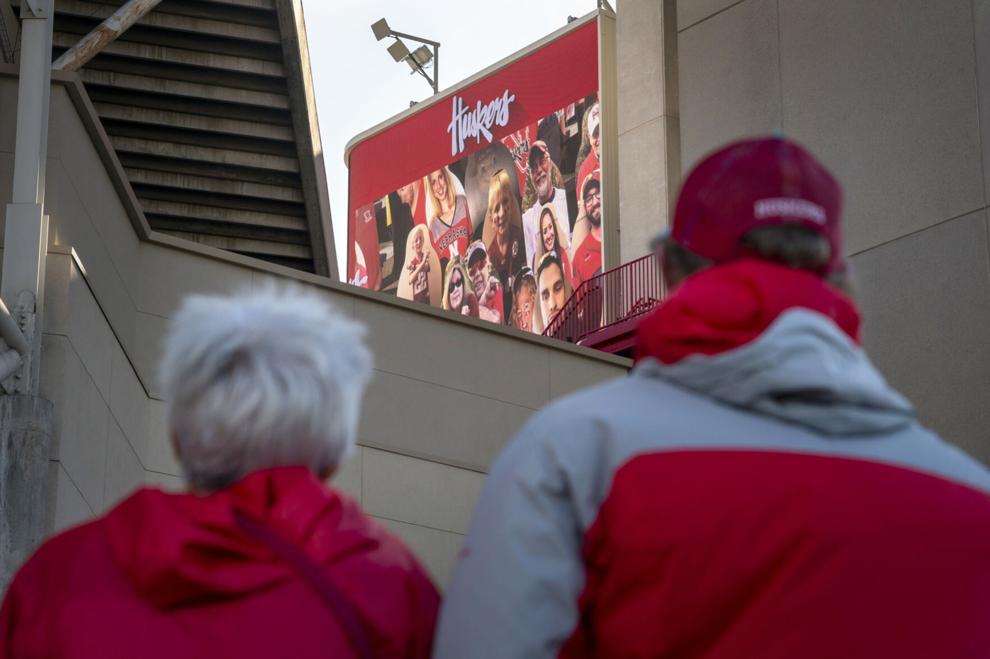 Husker cutouts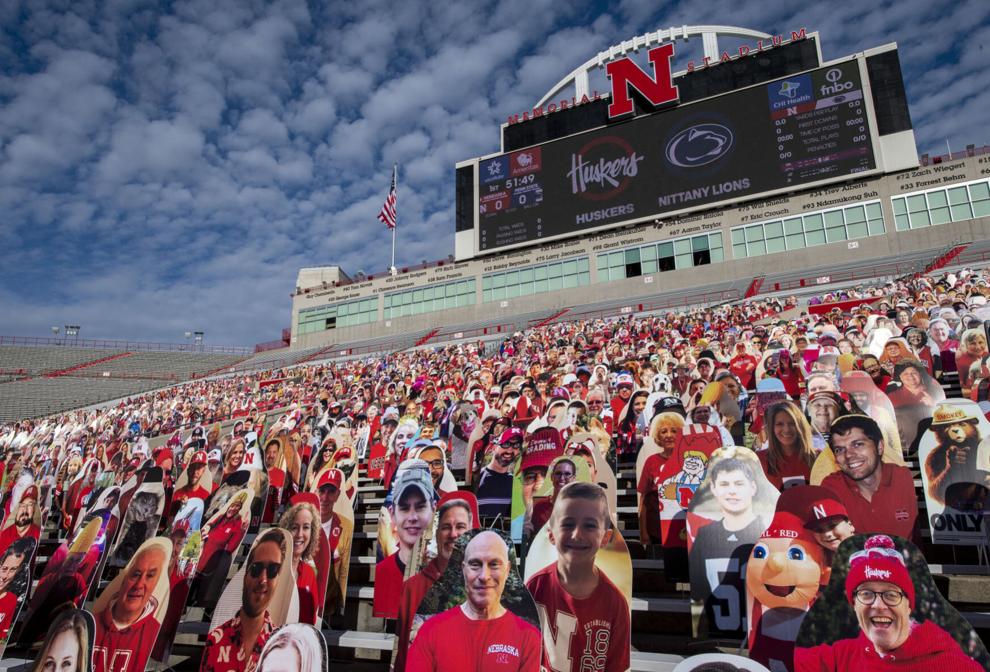 Arena cleaning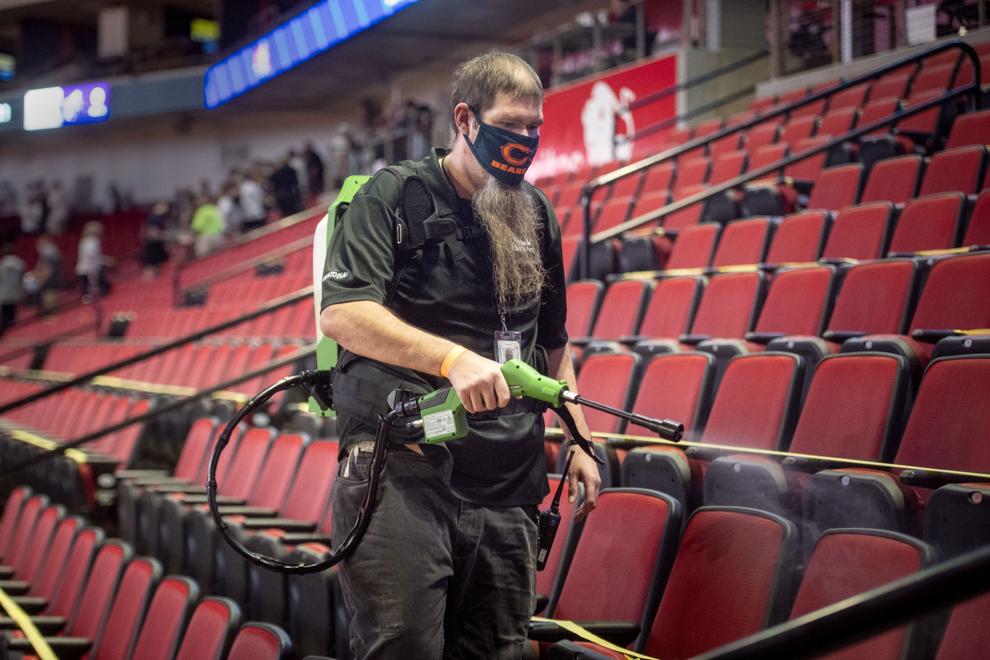 Volleyball social distancing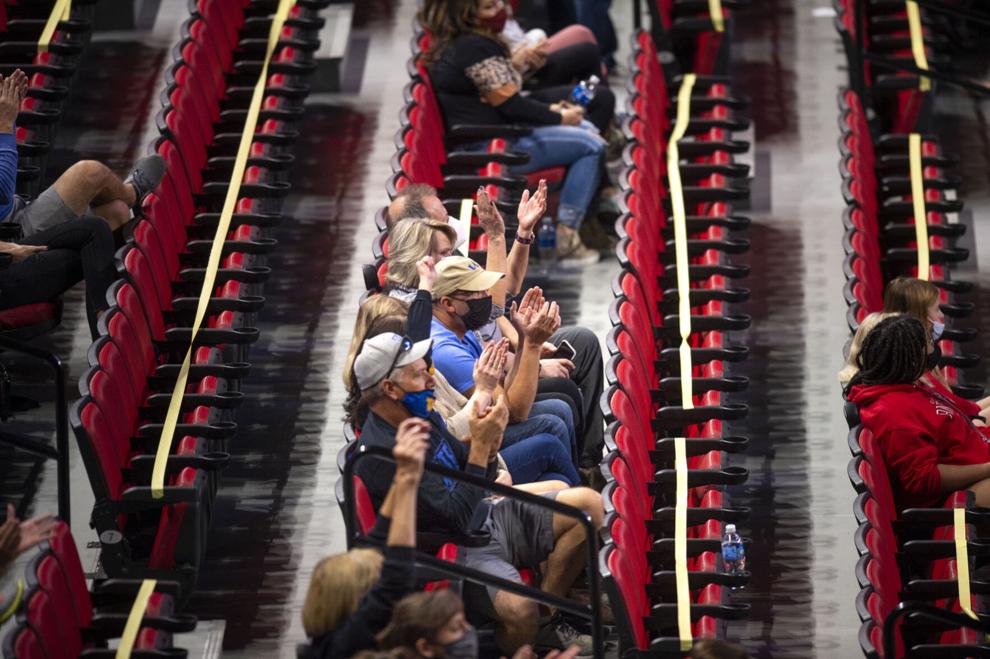 Skeleton signs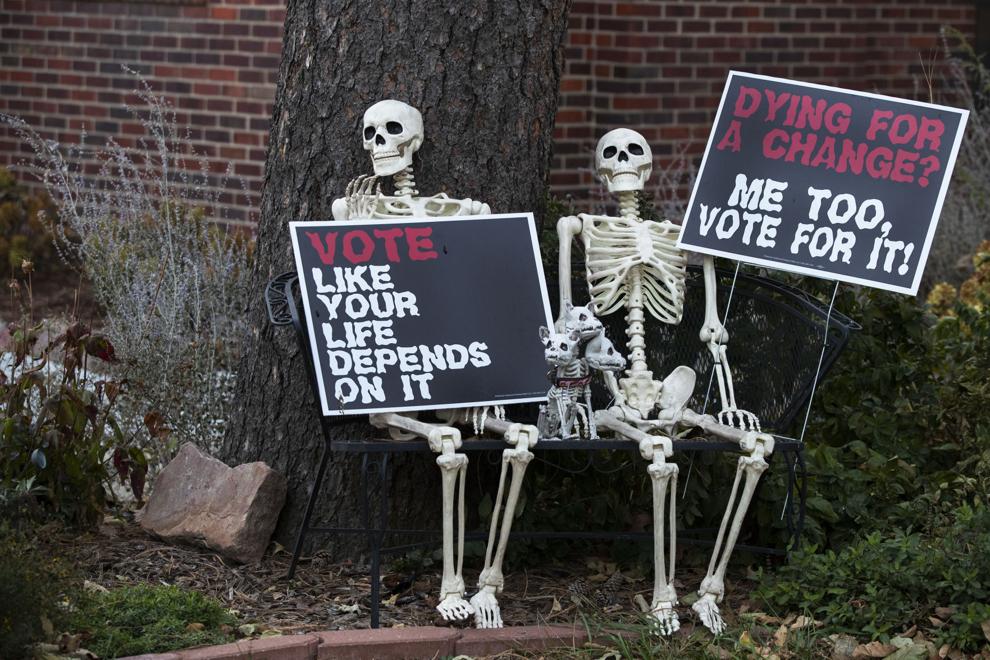 Boo at the Zoo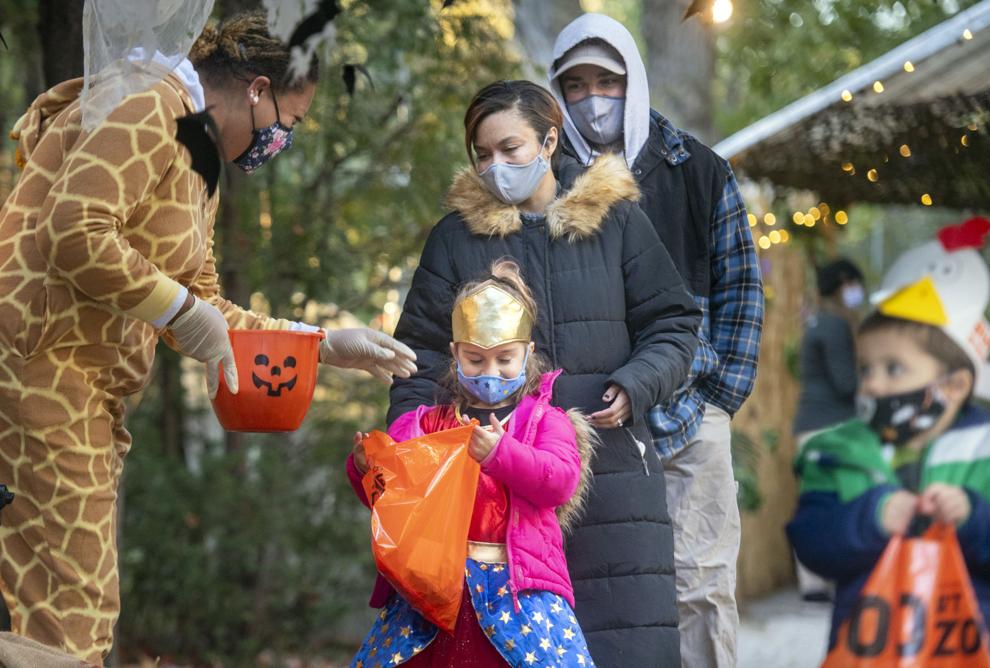 Football Saturday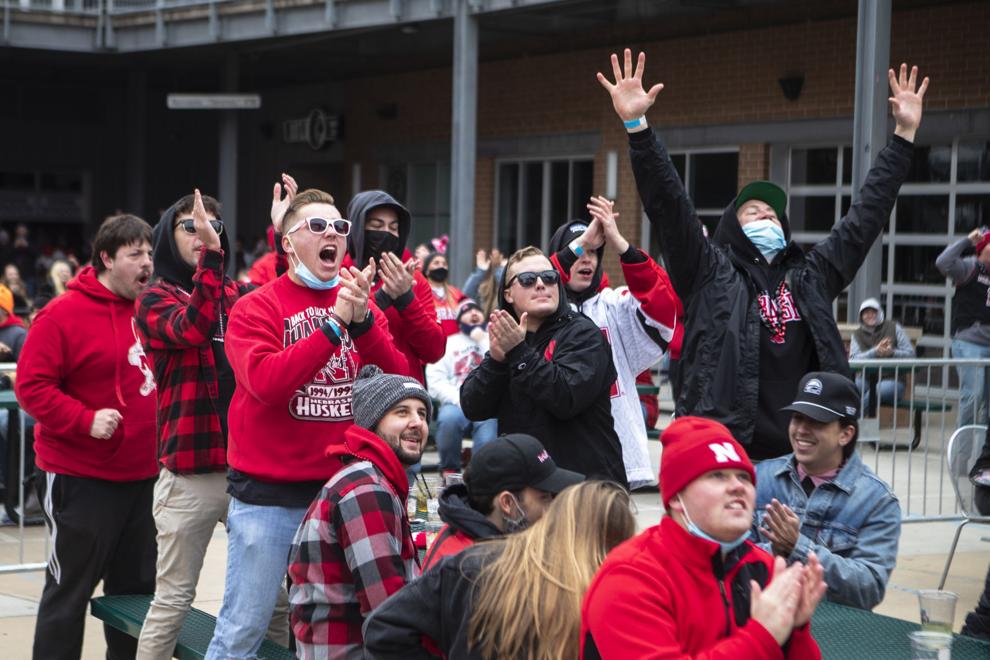 YMCA closed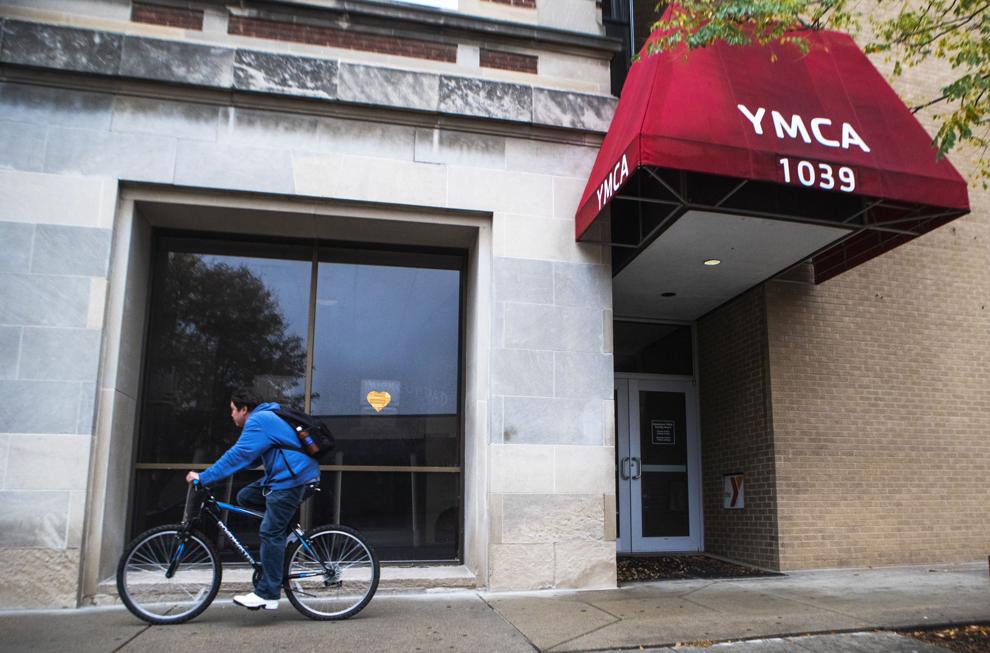 Downtown mask art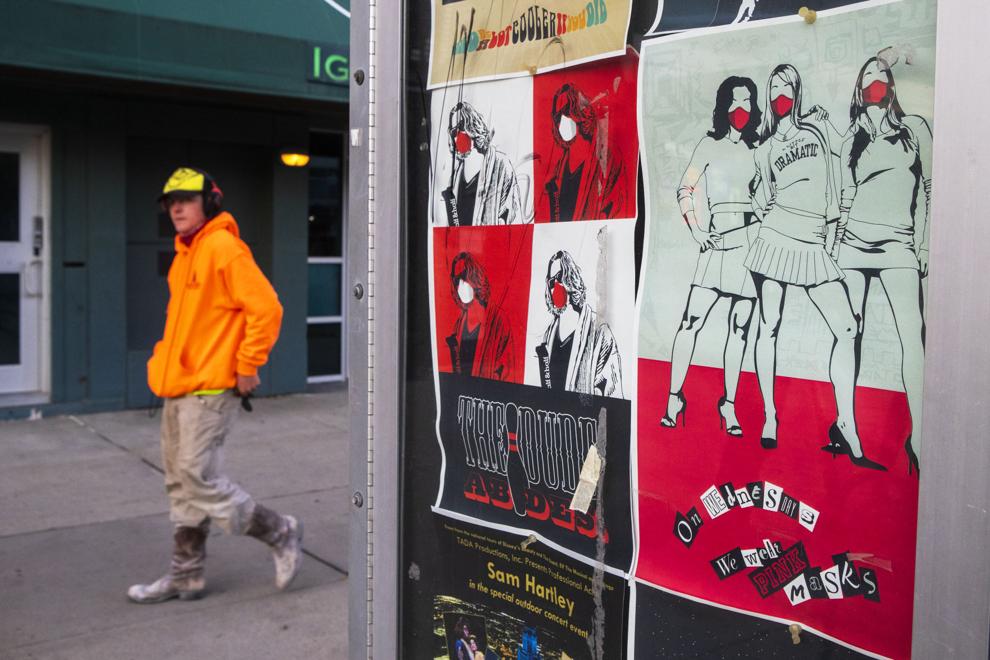 Marching band competition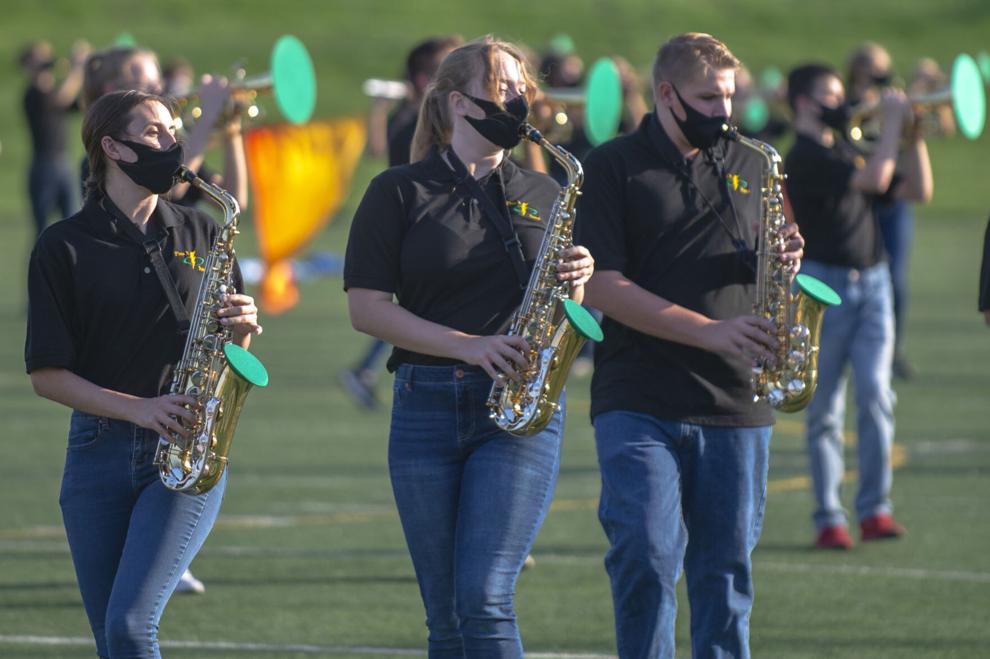 Outdoor seating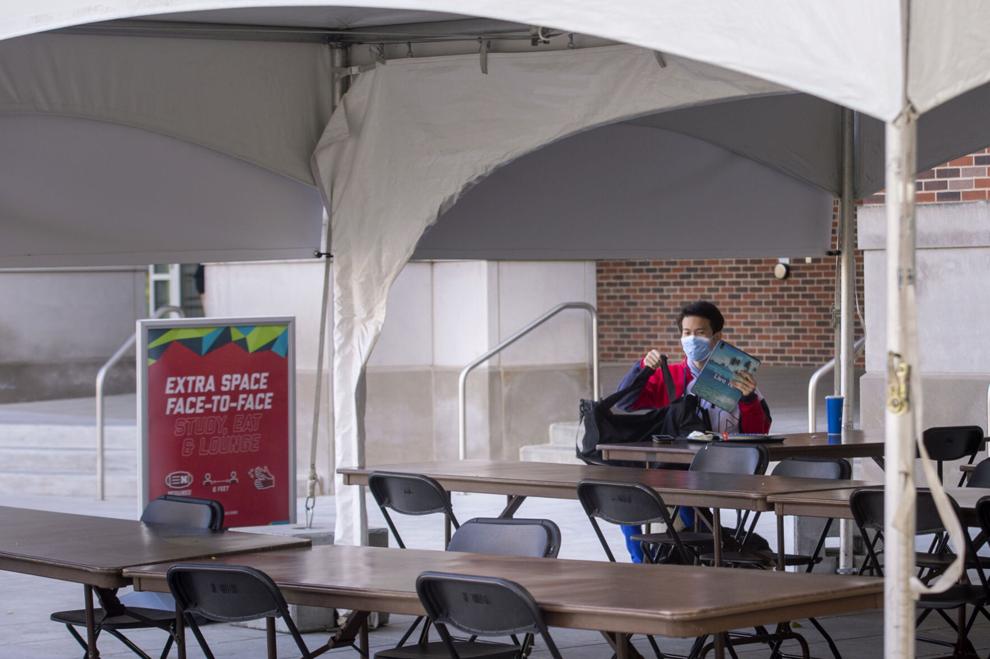 East Campus proposed budget cuts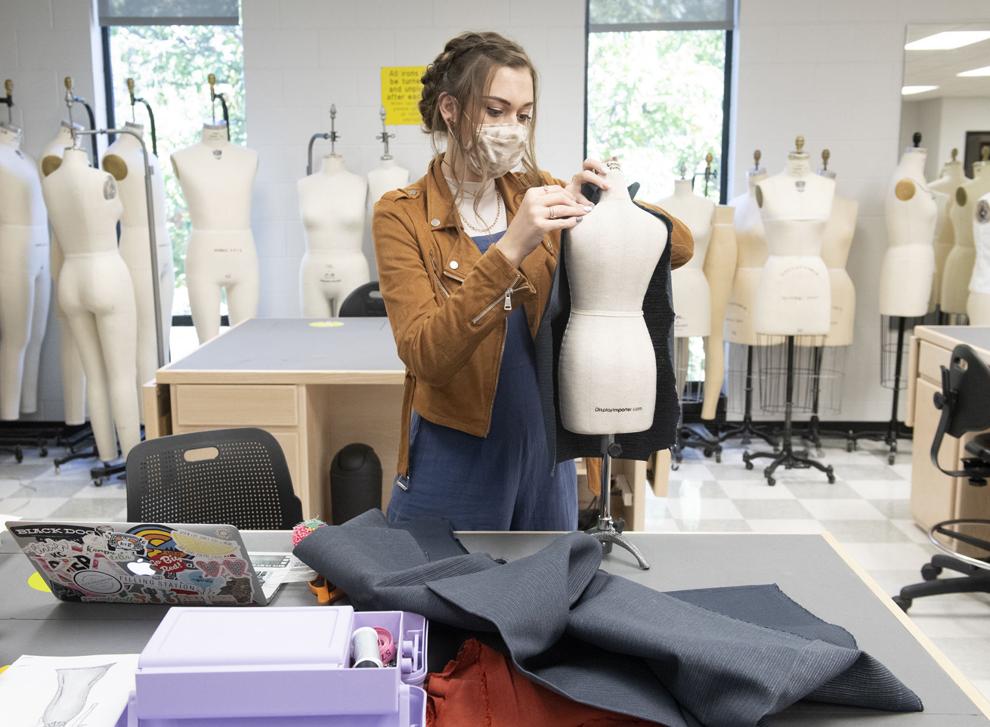 Flu shots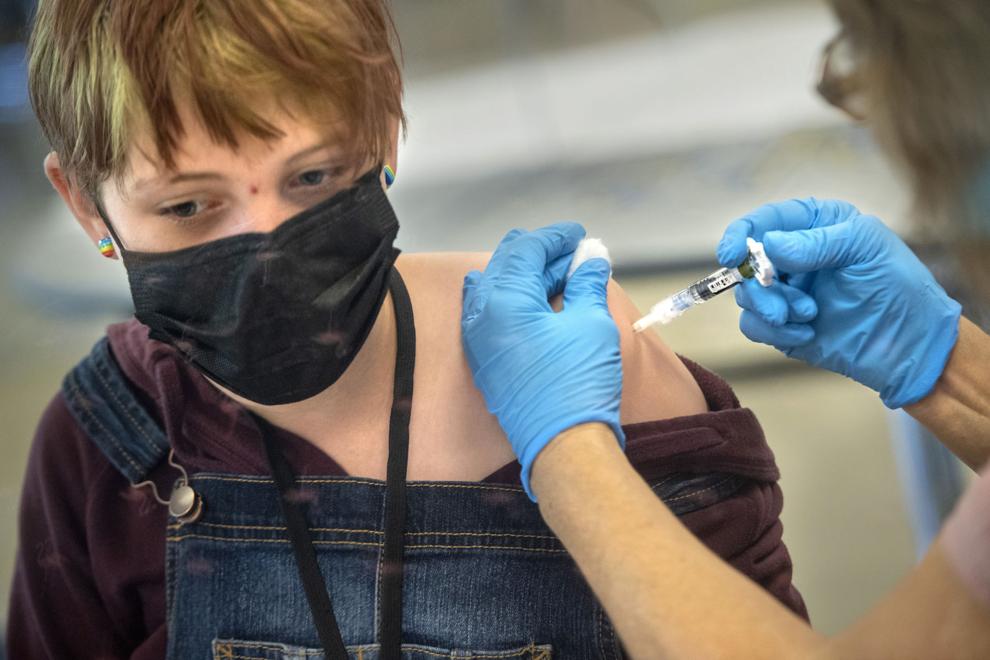 Coronavirus Bible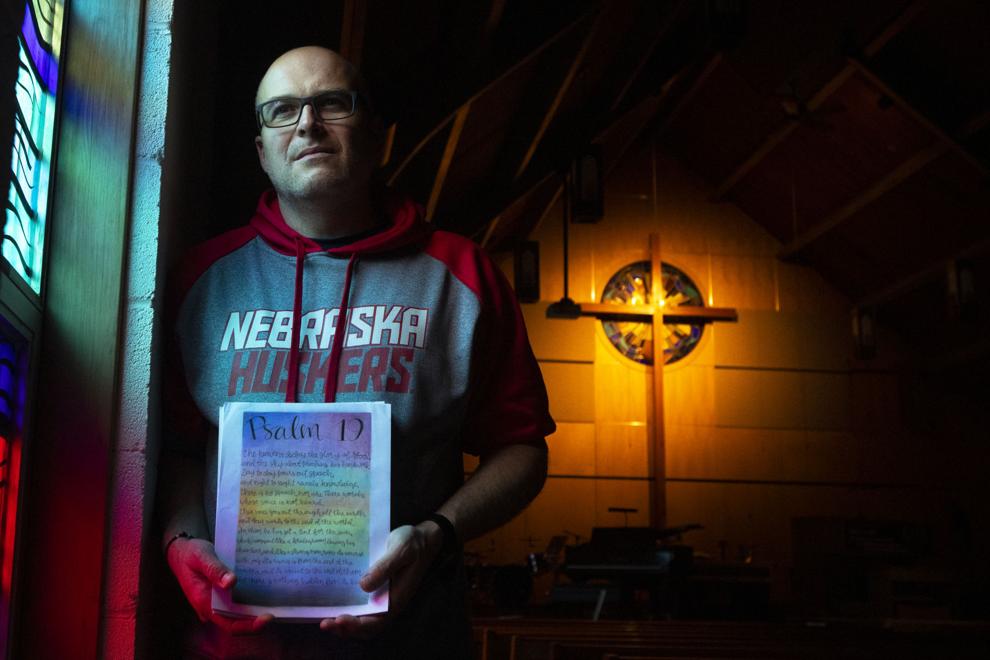 Anti-mask rally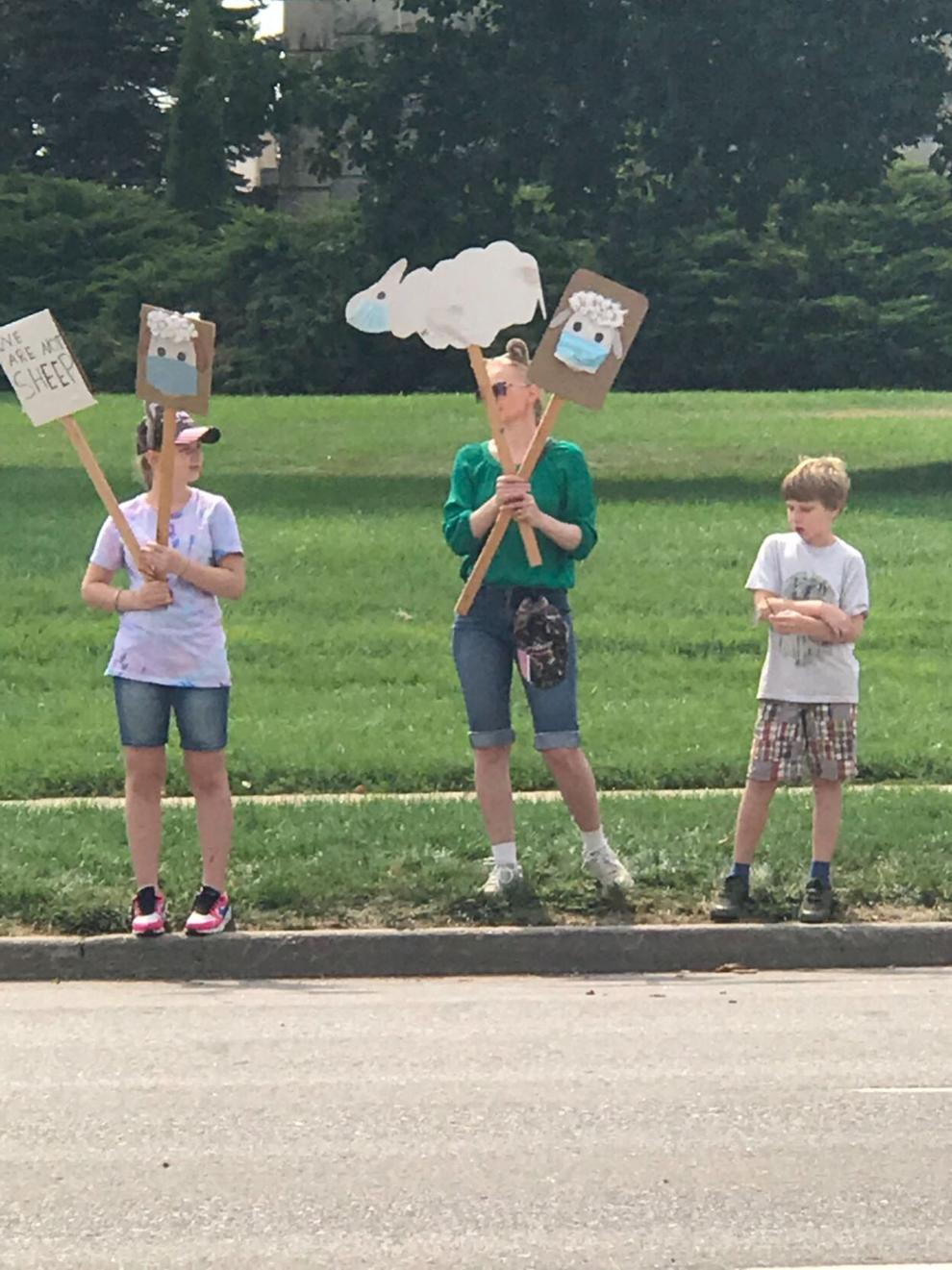 No Football Saturday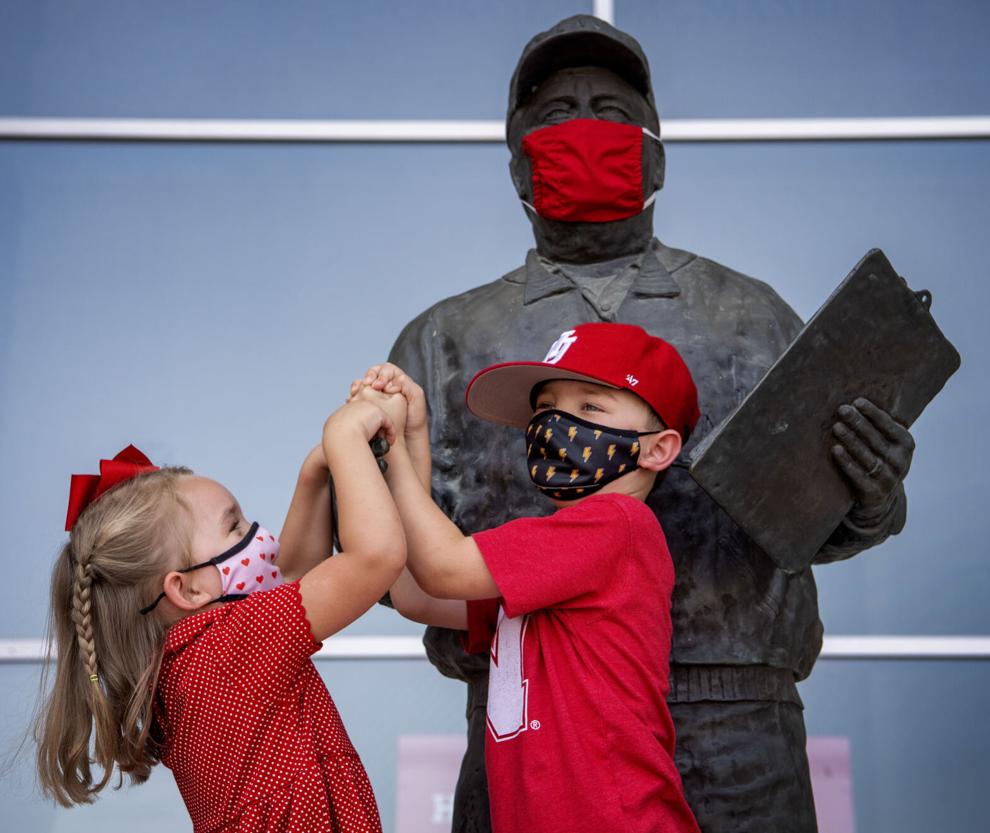 DMV lines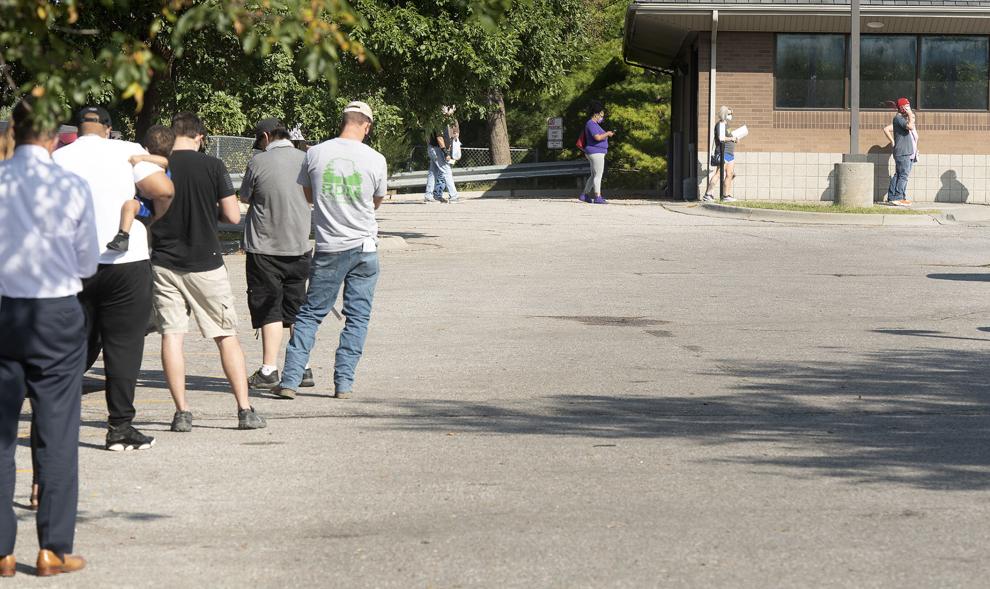 UNL in-person class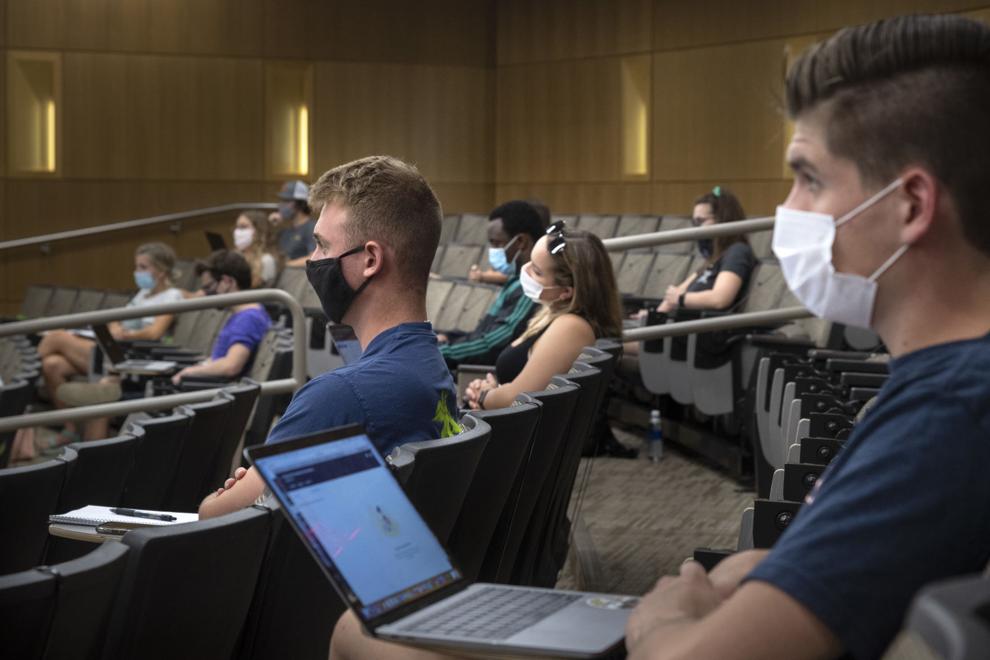 Iguana's Pub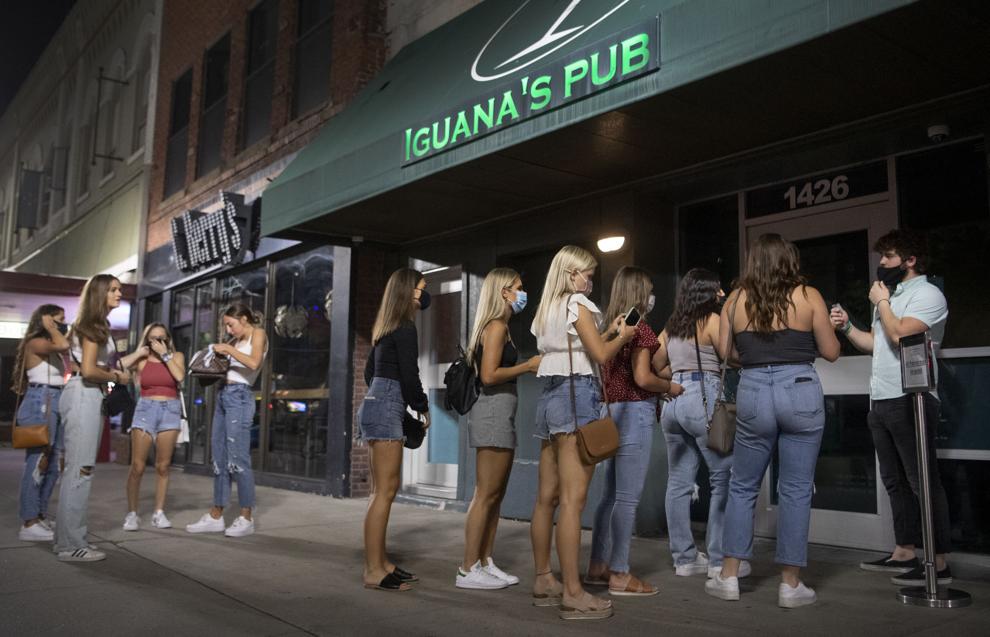 Farmers Market influencers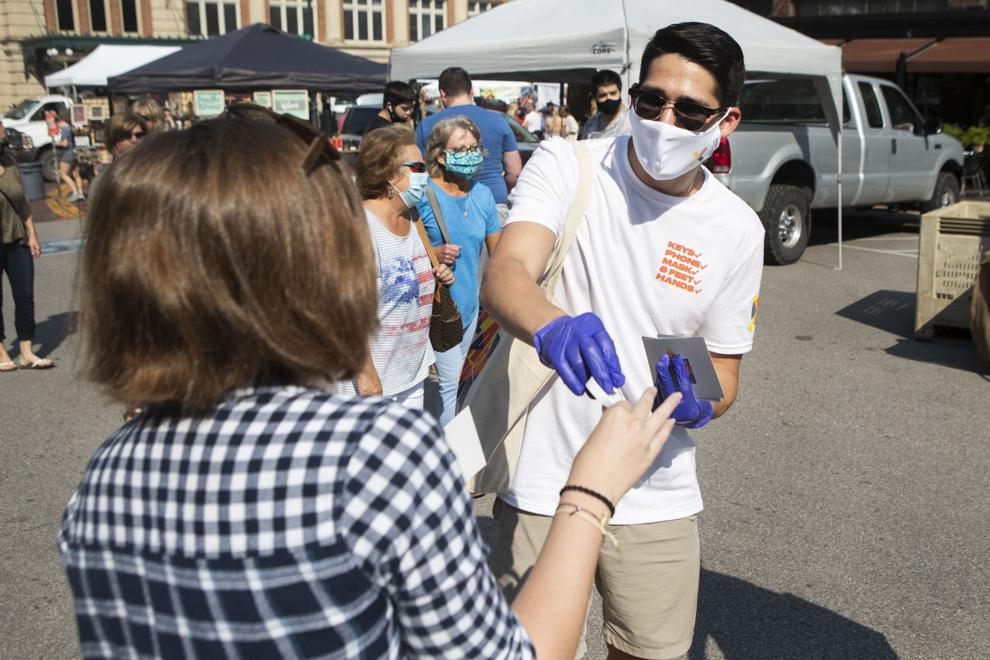 Remote learning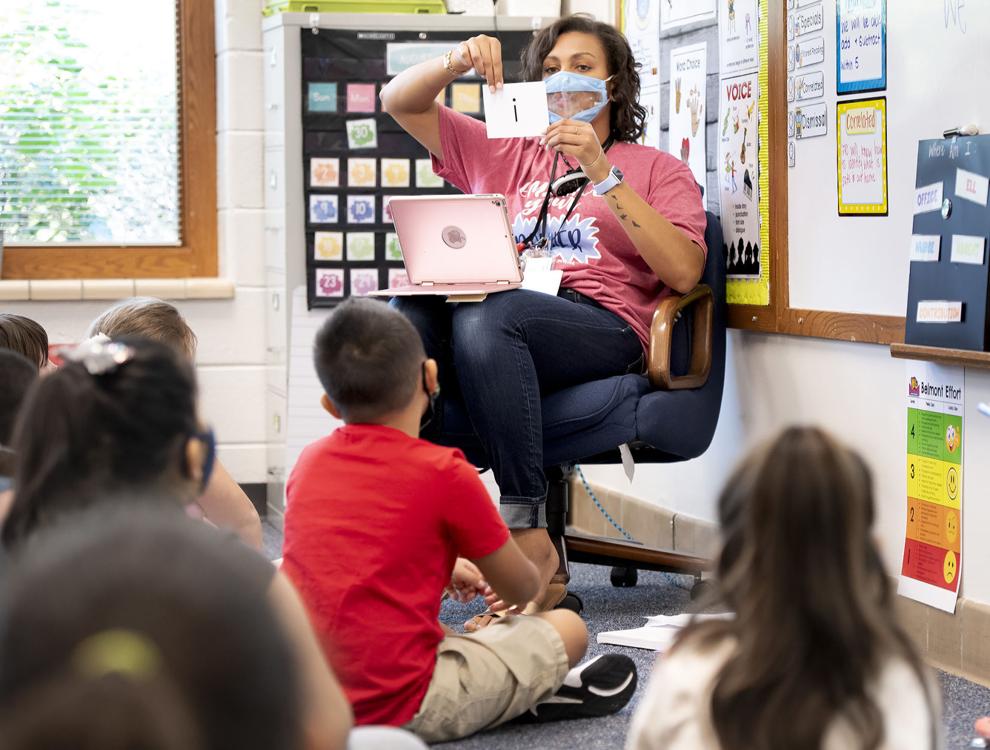 Weeping Water vs. Fillmore Central/Exeter-Milligan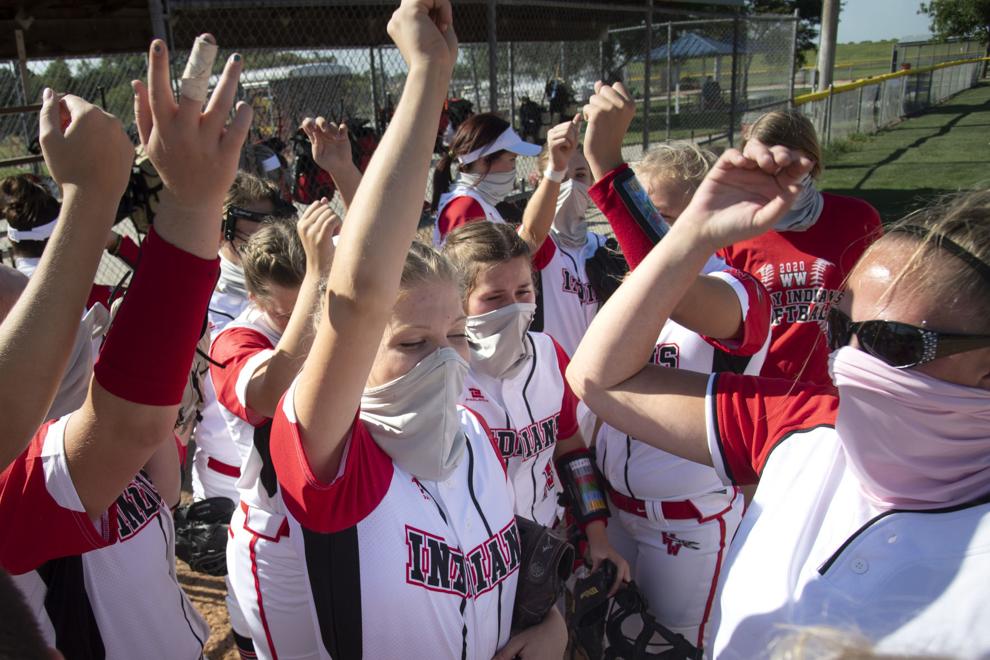 City Council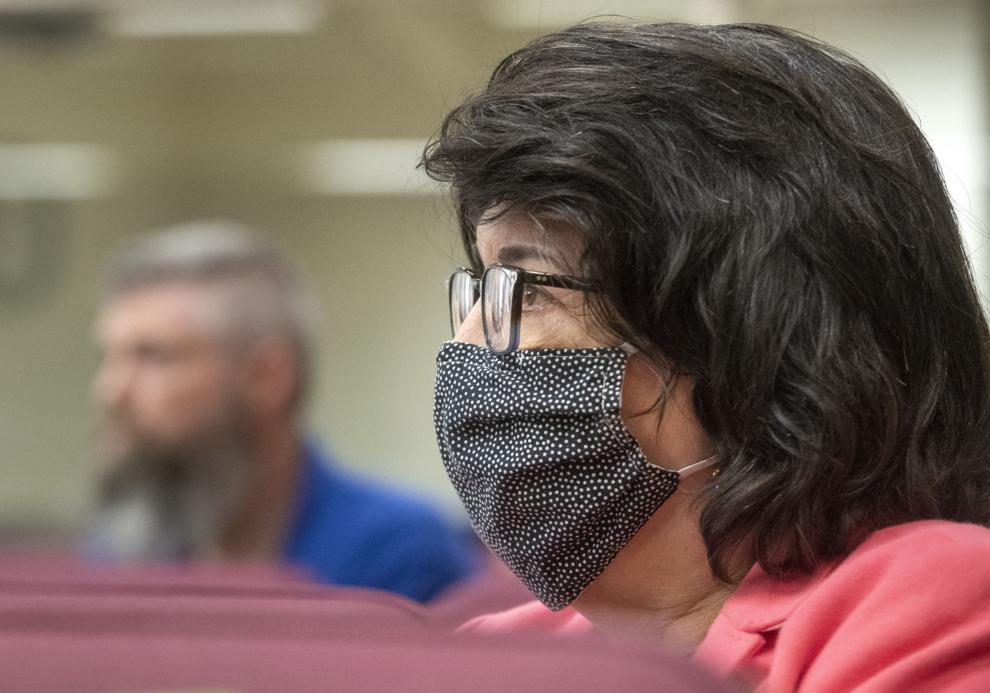 First day of middle school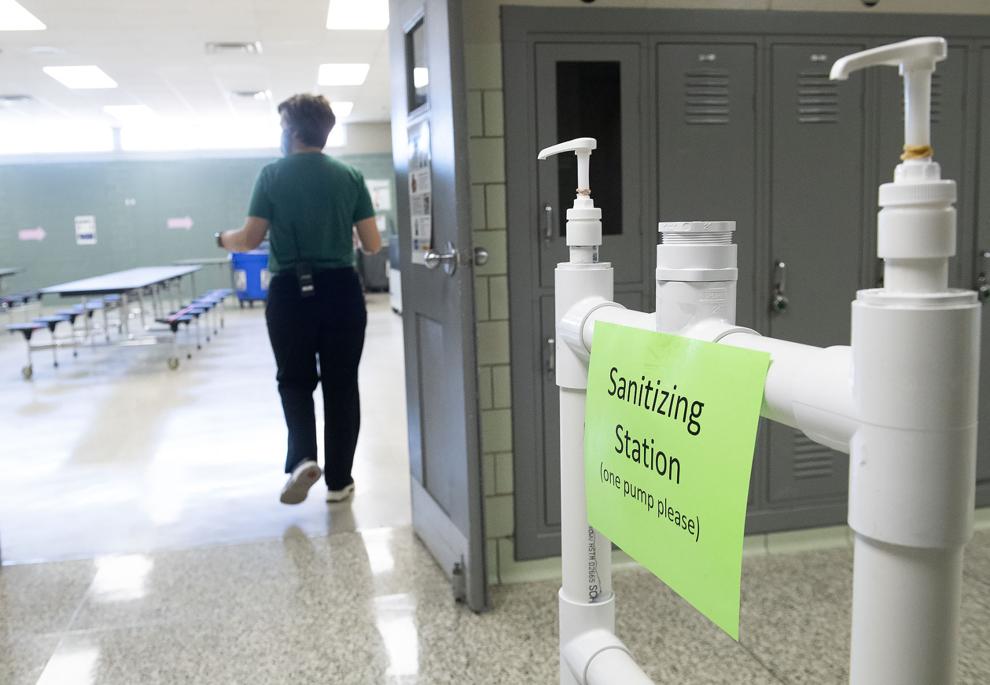 Ukulele Class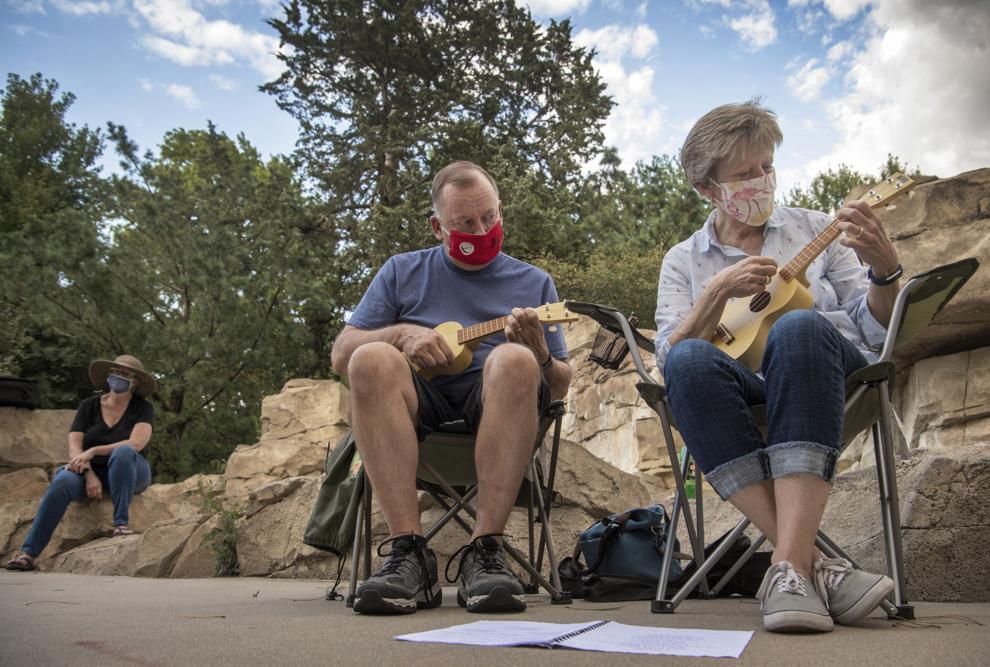 First day of school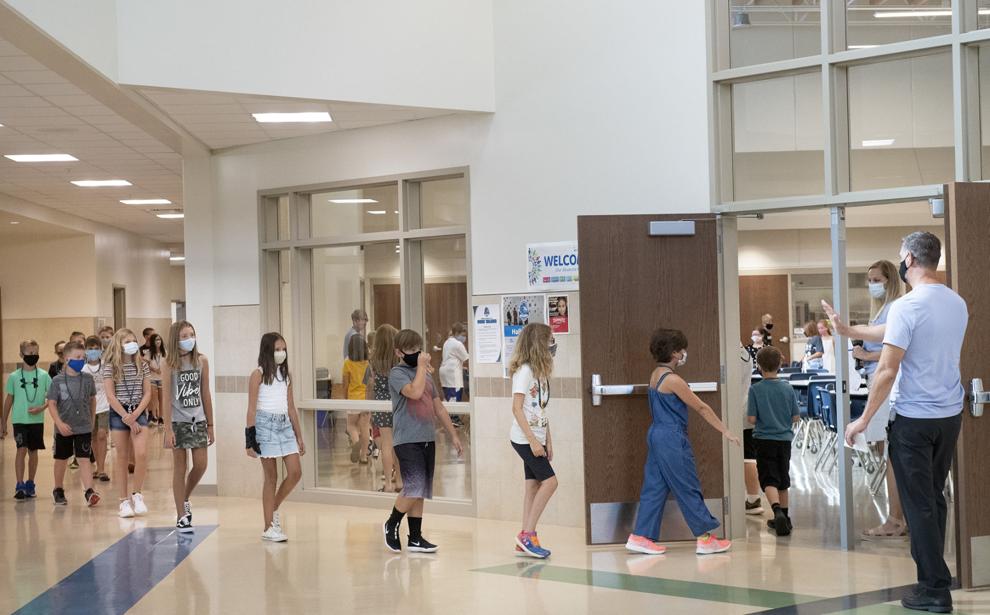 Pius X volleyball practice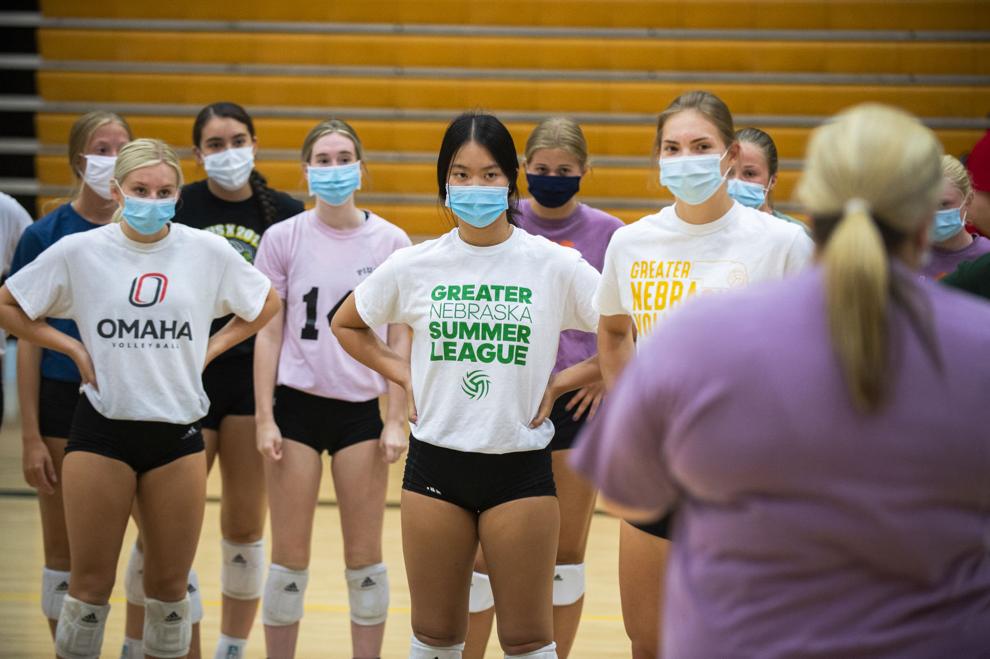 Madsen's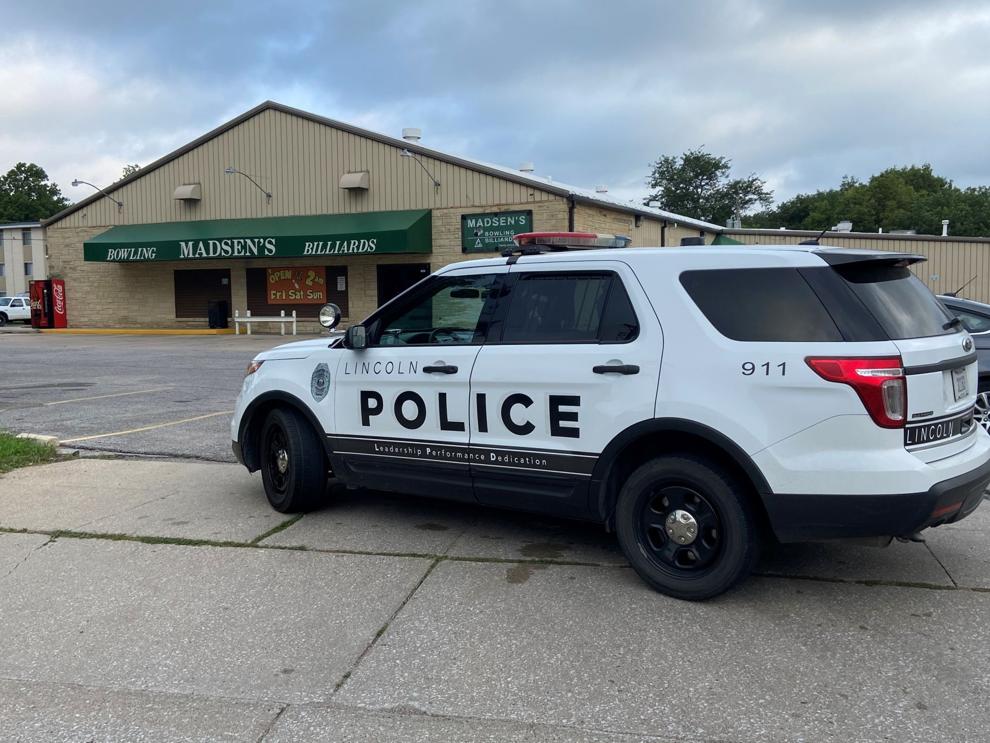 House of Flowers delivery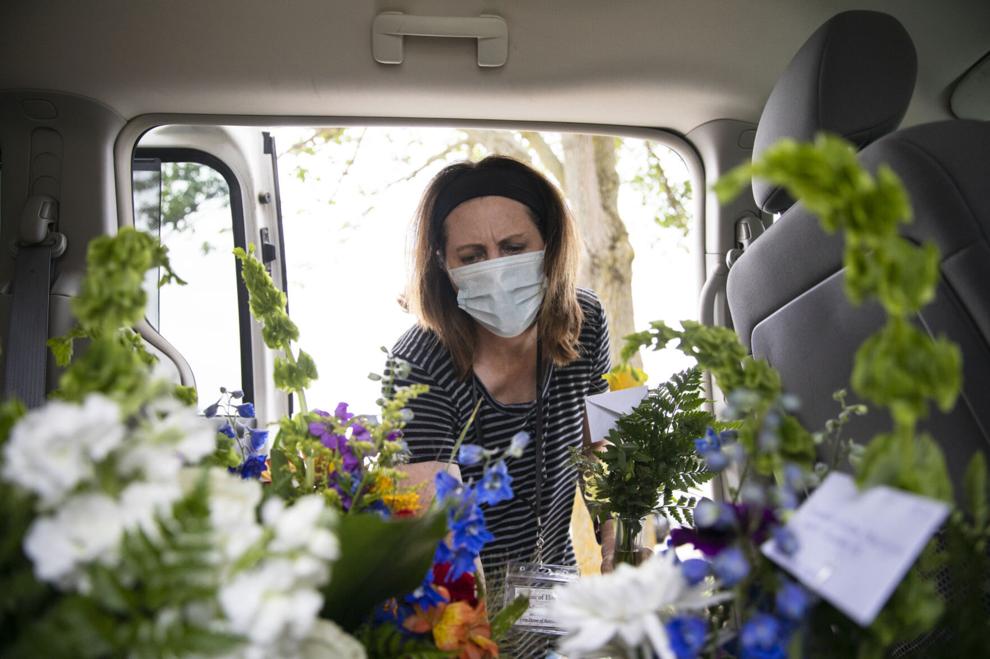 City Council BLM protest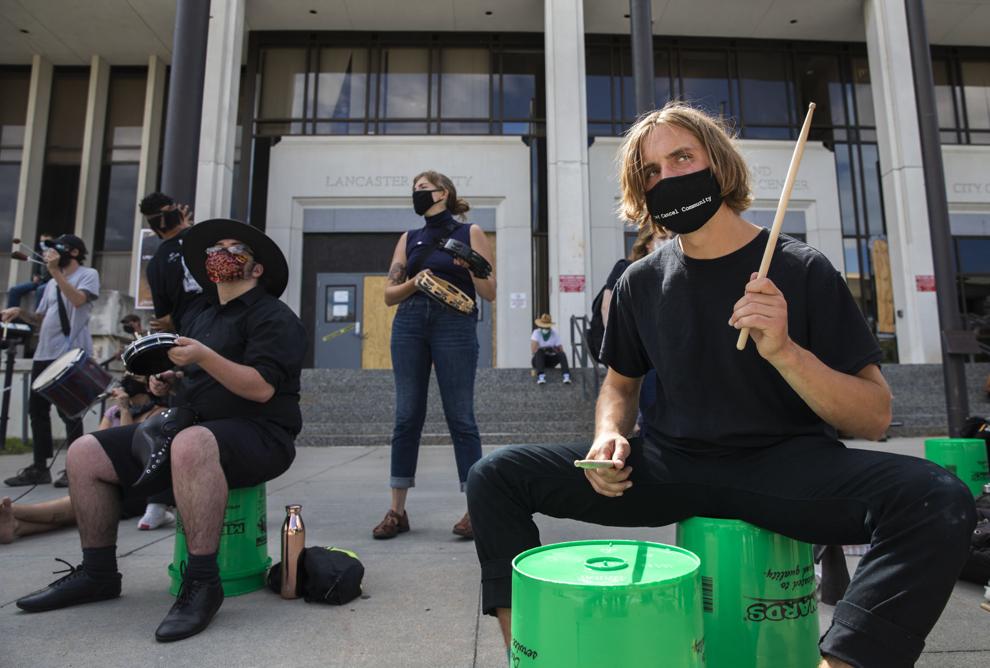 LPS Protest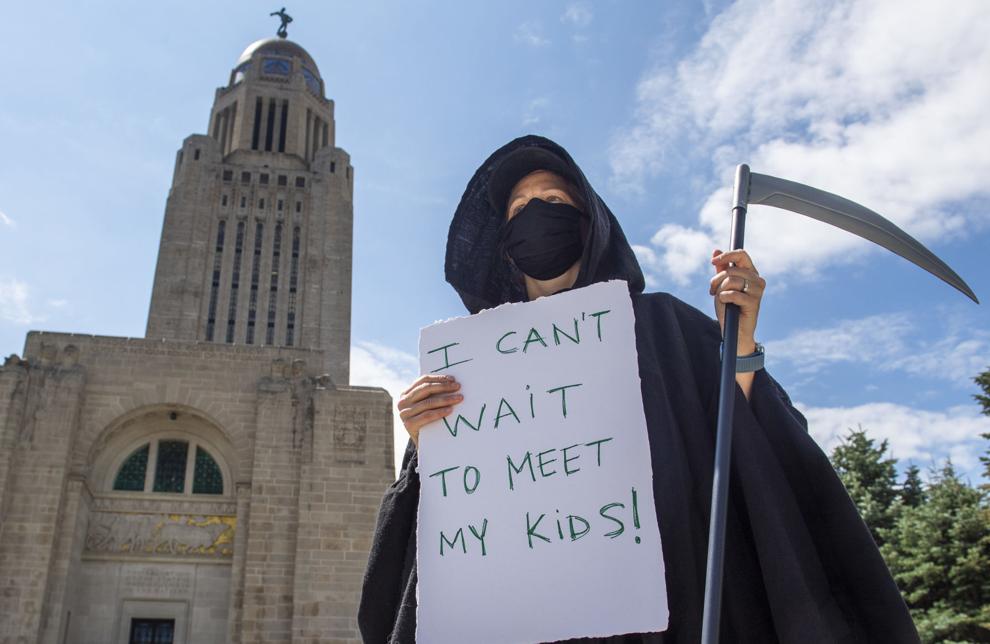 Beach Boys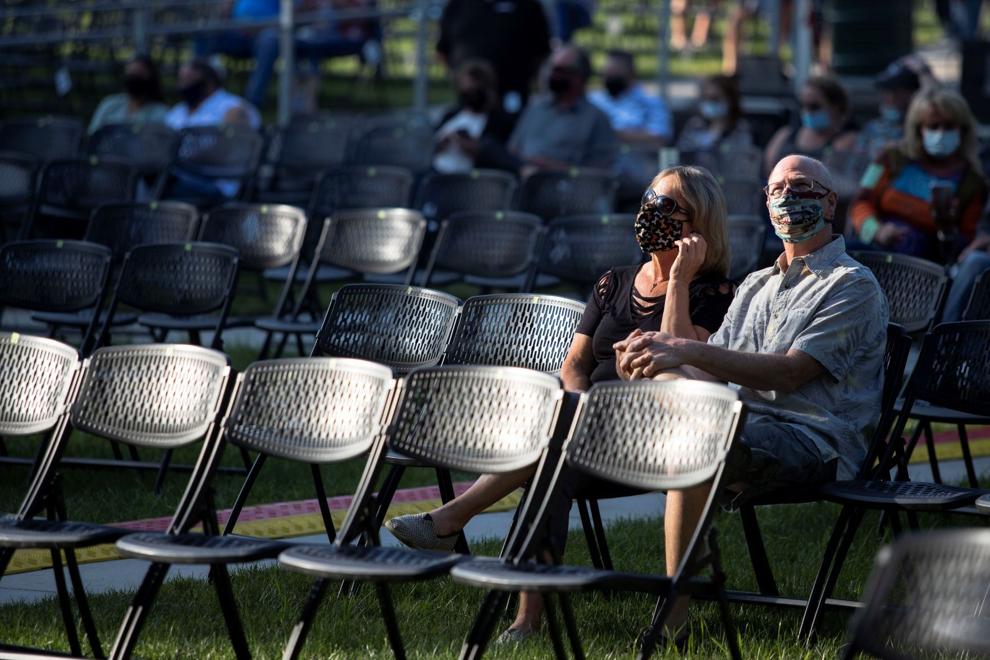 Rally and hearing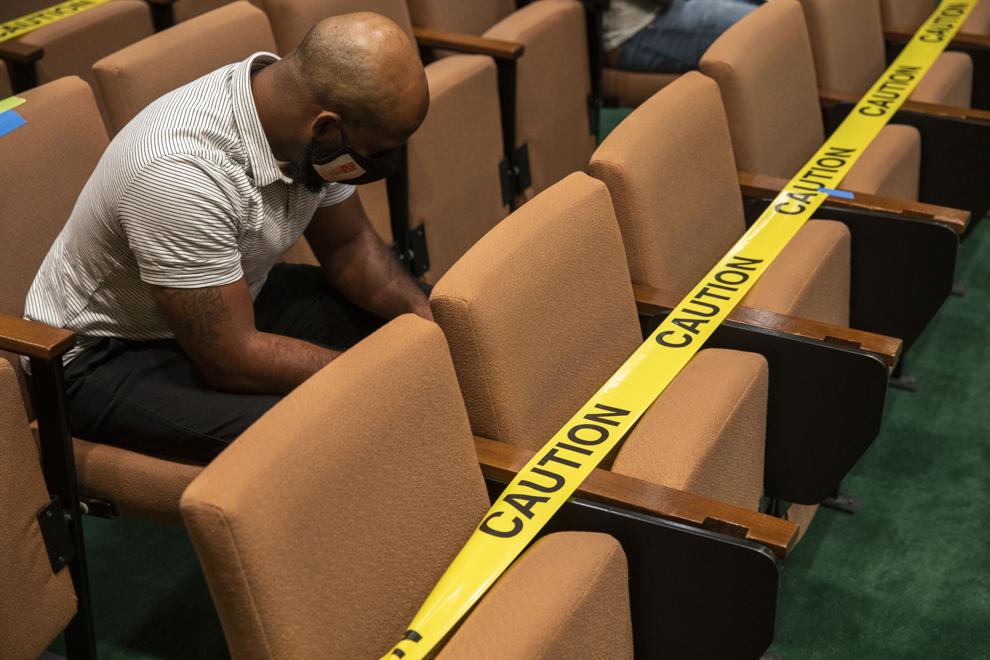 Lancaster County Super Fair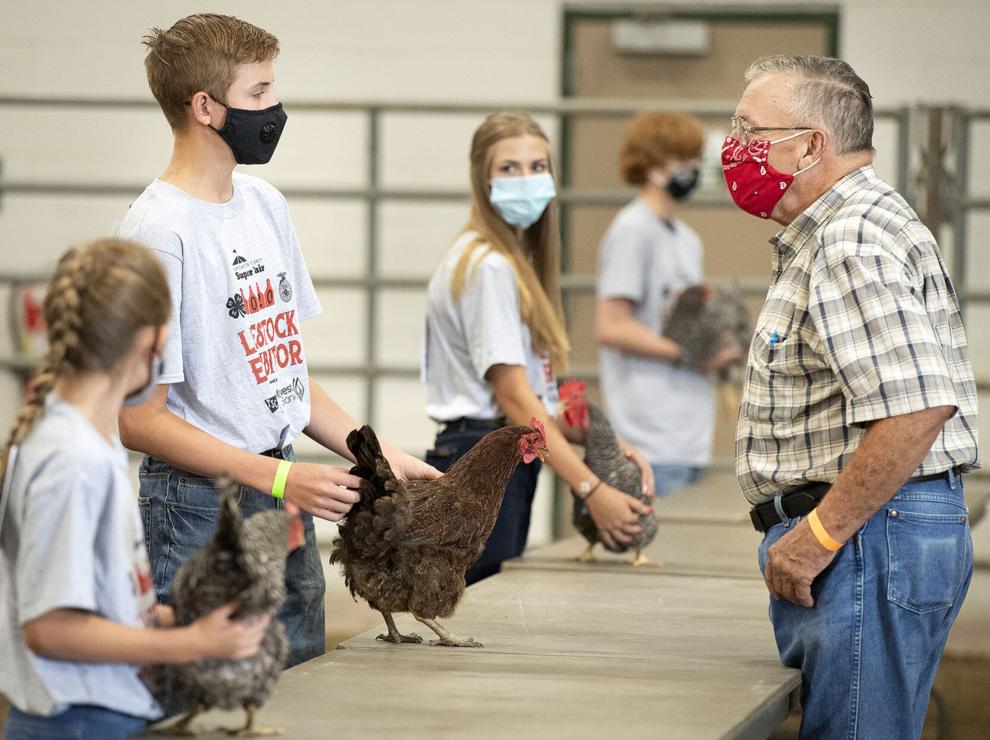 LPS board meeting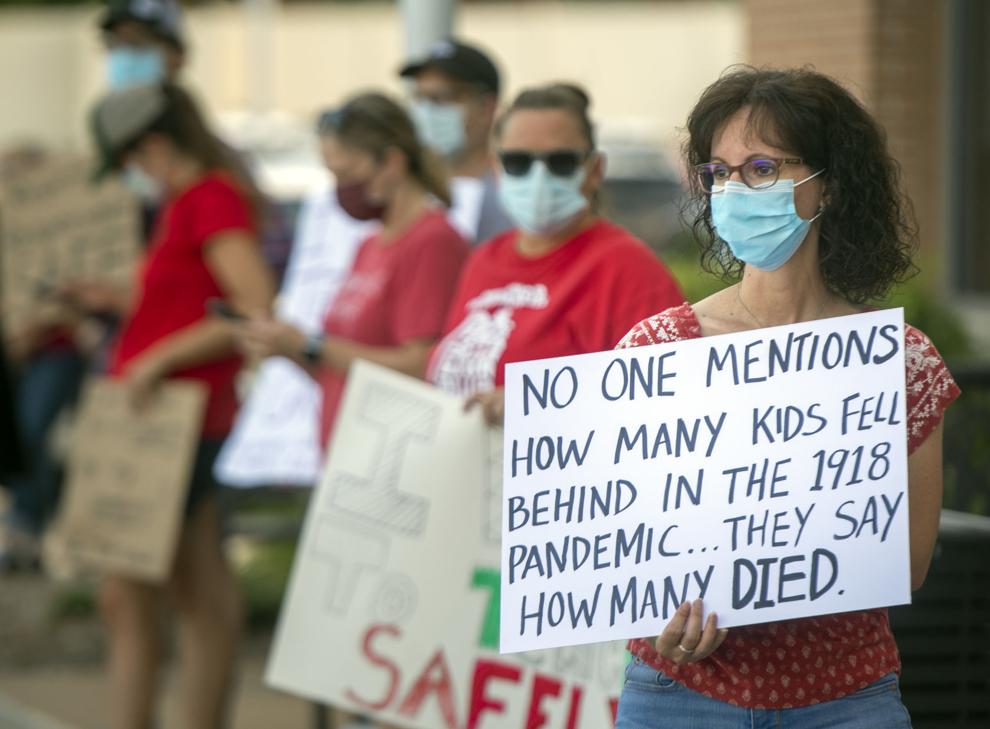 Meatpacking workers rally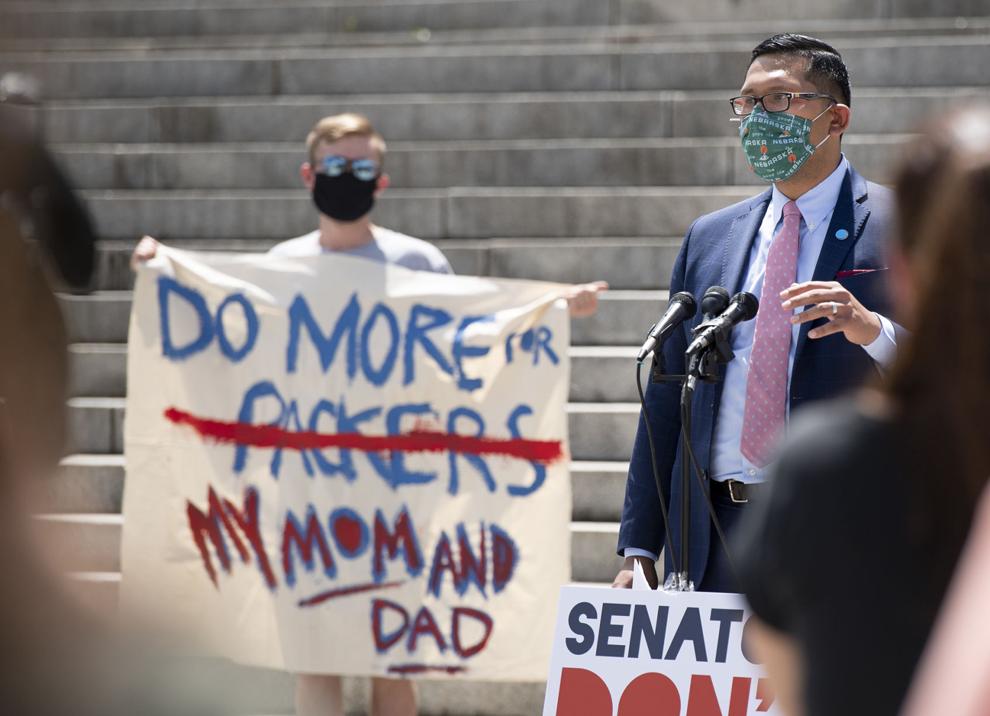 Legislature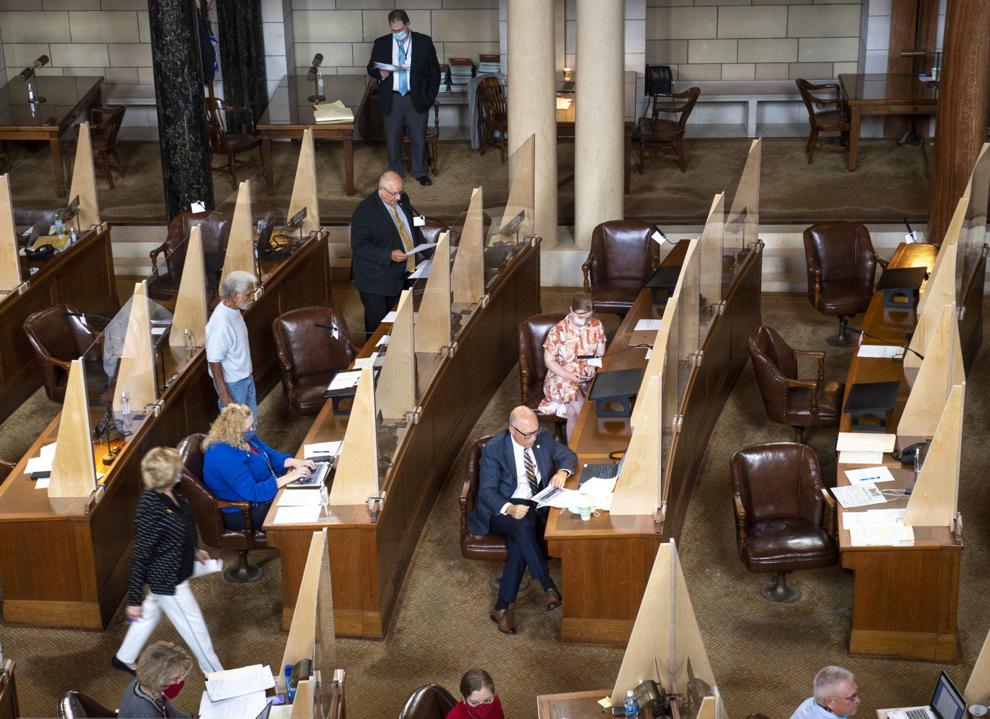 Lincoln Northeast graduation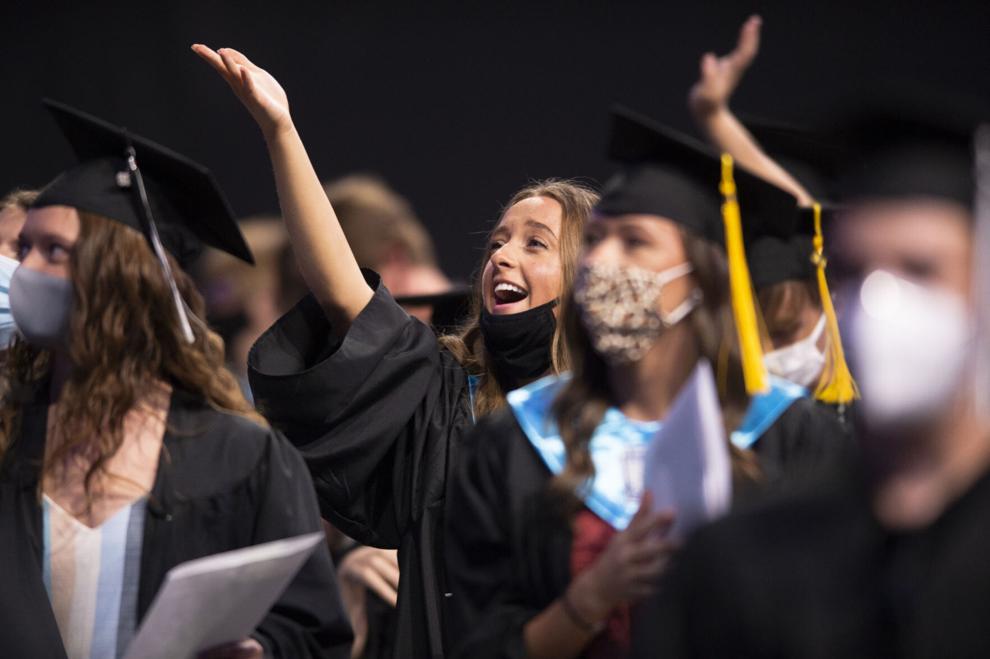 Gov. Ricketts address Legislature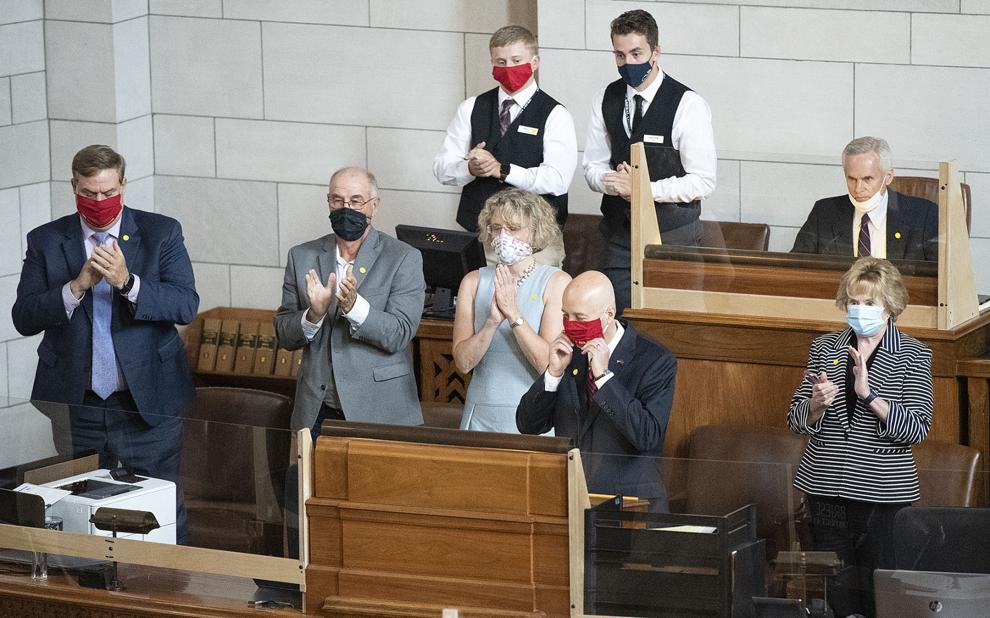 Mask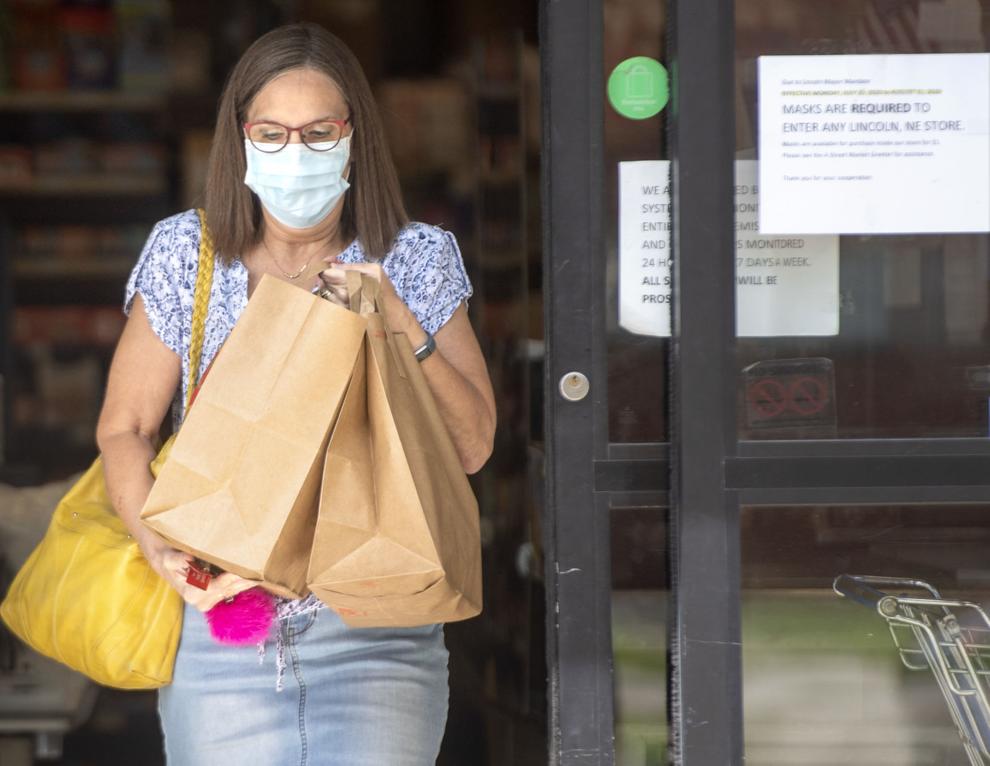 Legislature resumes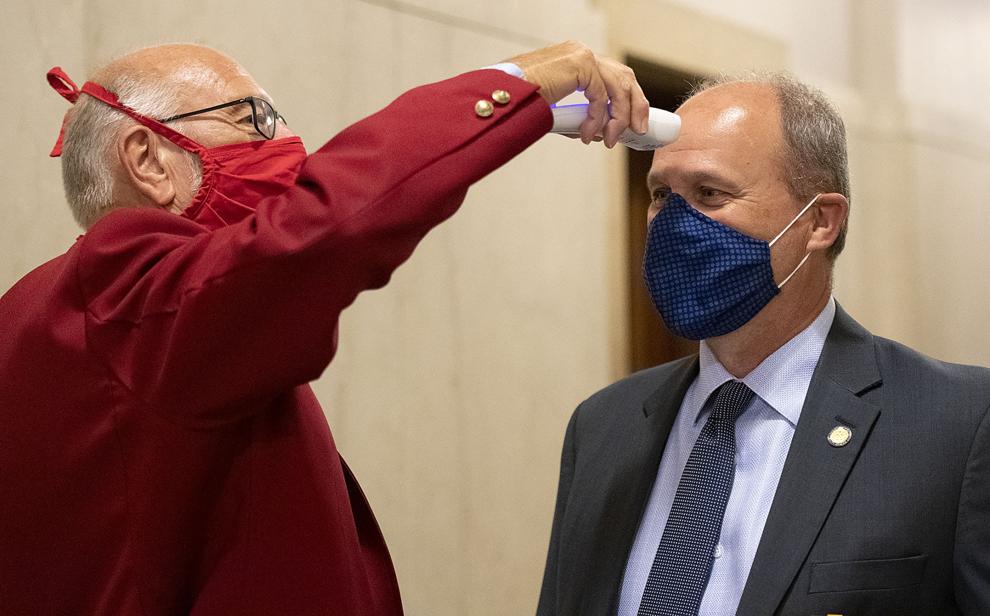 Girls basketball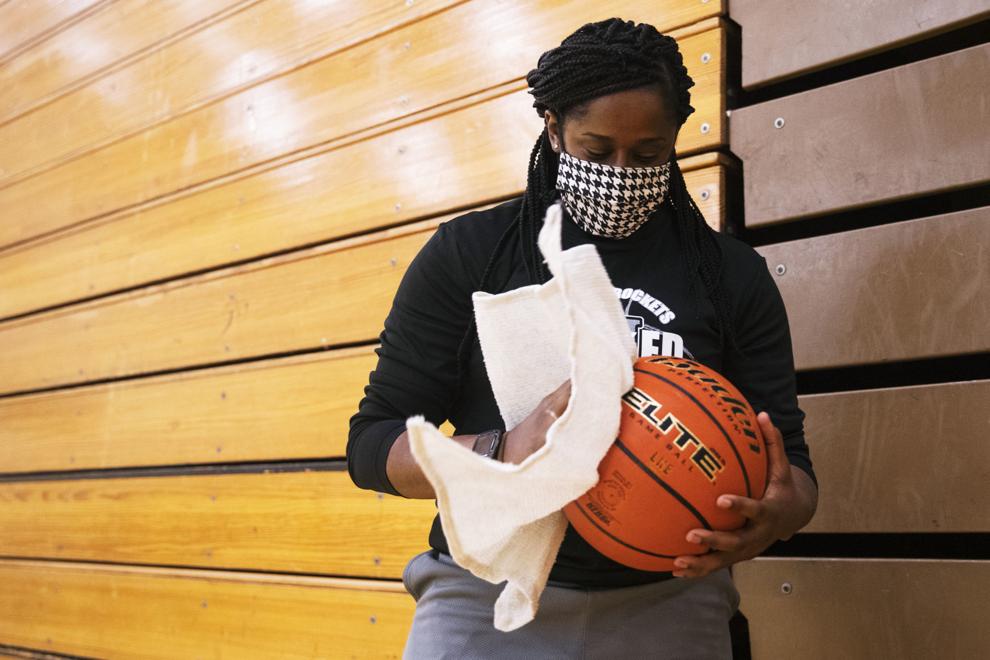 Masked Archie the Mammoth
First Jury Trial in Four Months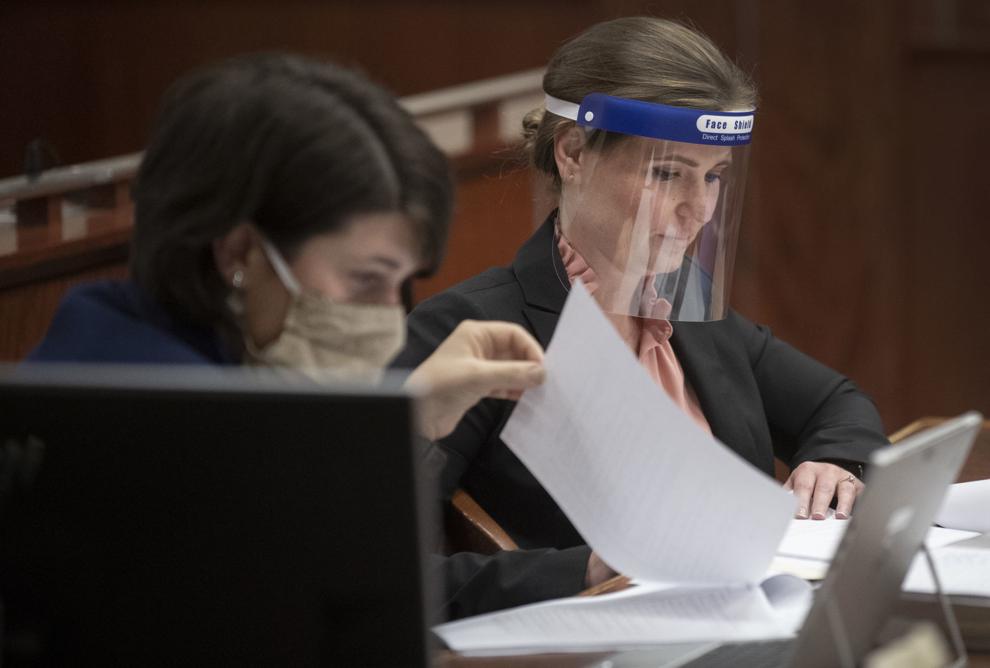 Lincoln Community Playhouse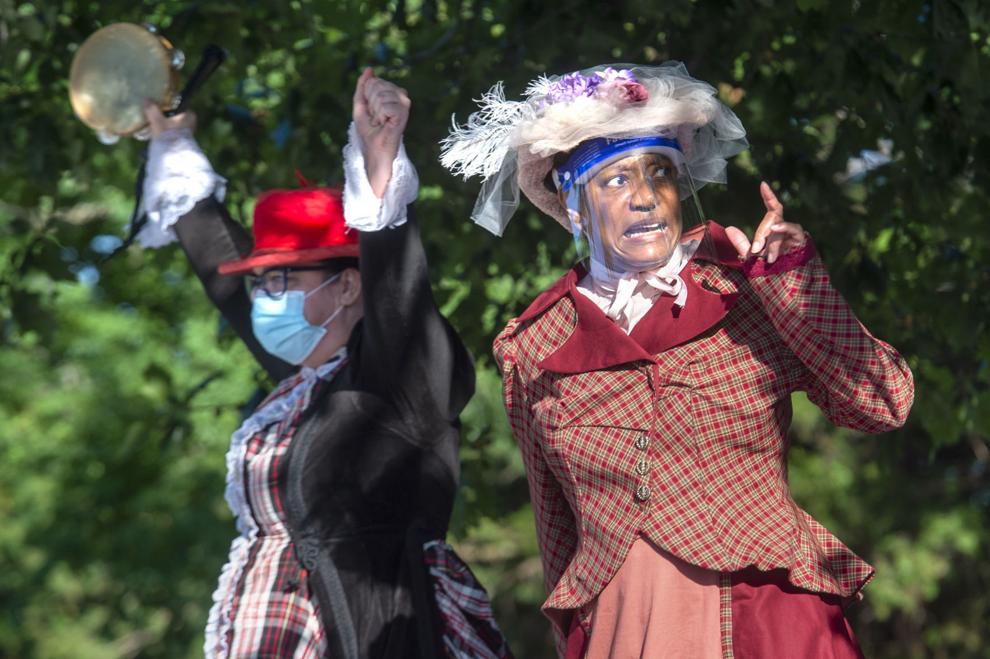 The Kindler Hotel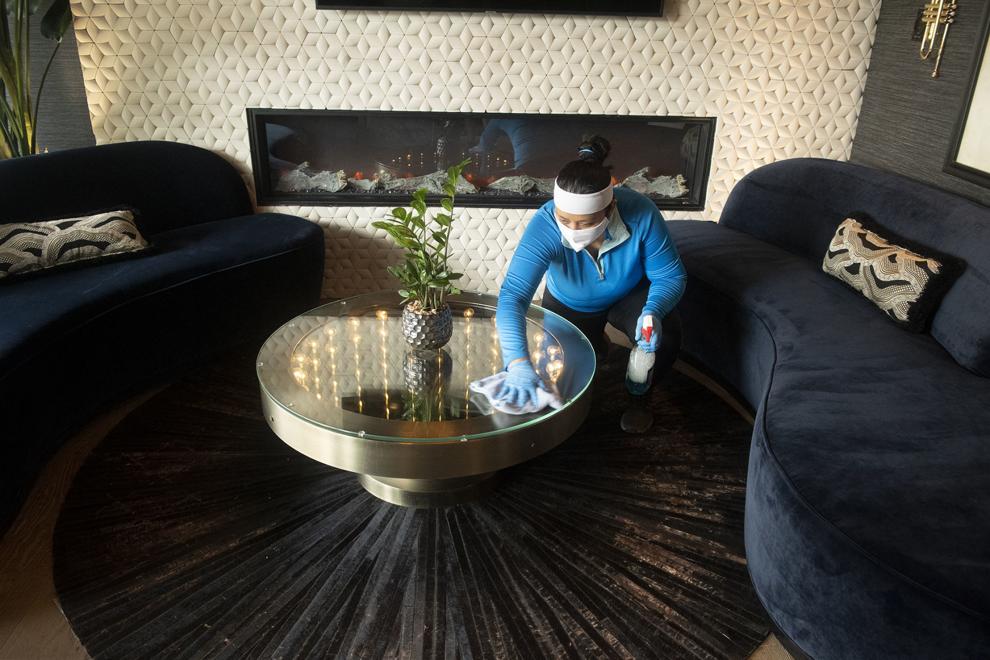 Garth Brooks Drive-In Concert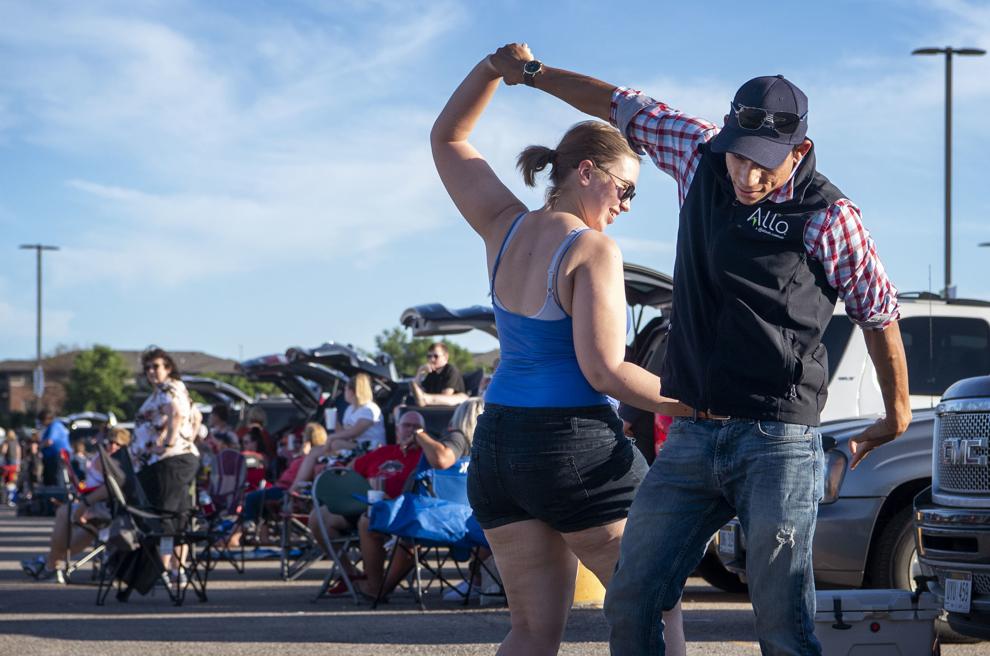 Naturalization ceremony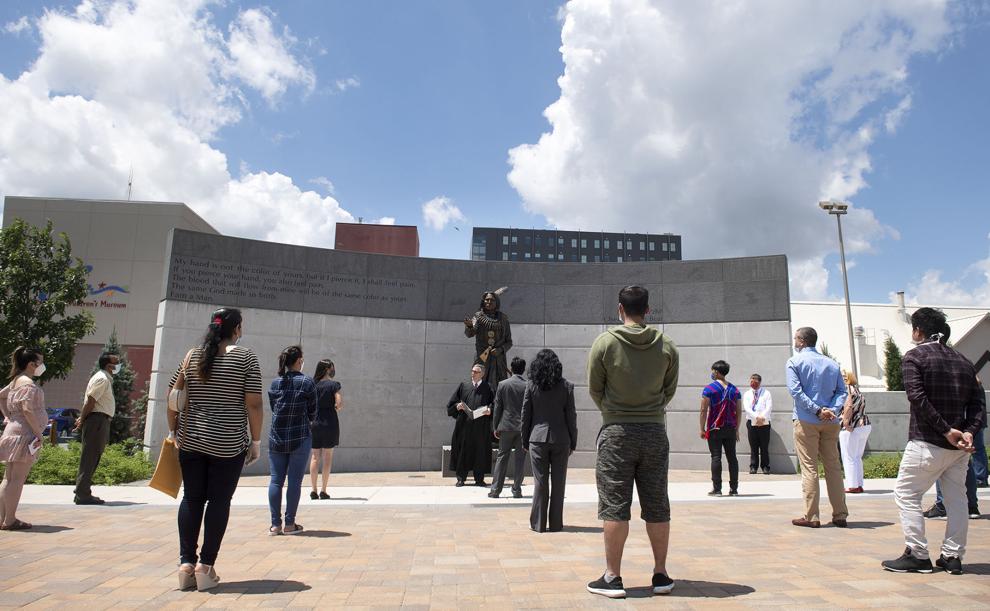 Urban Air Adventure Park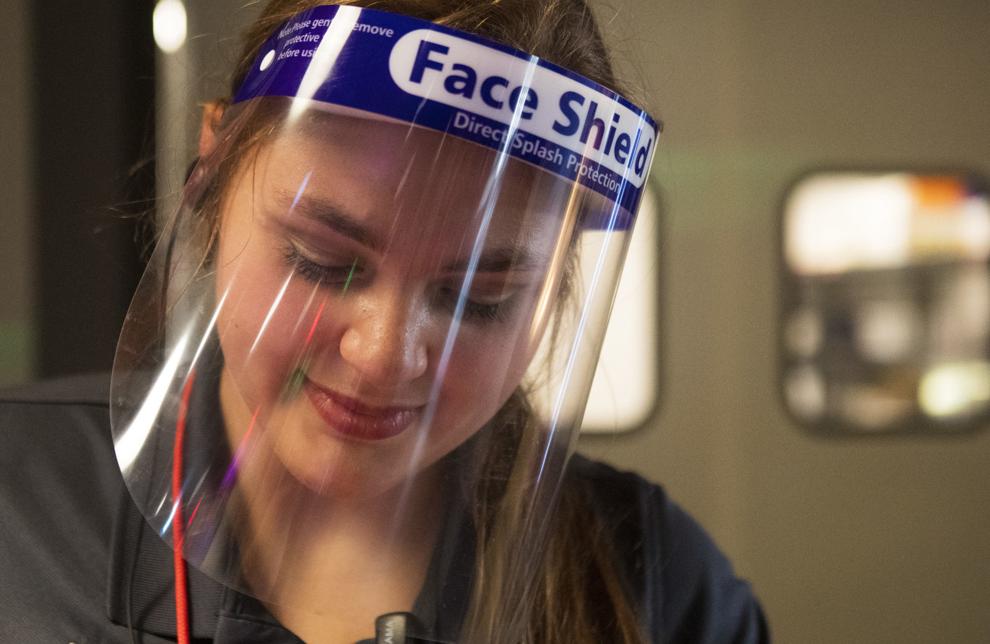 Juneteenth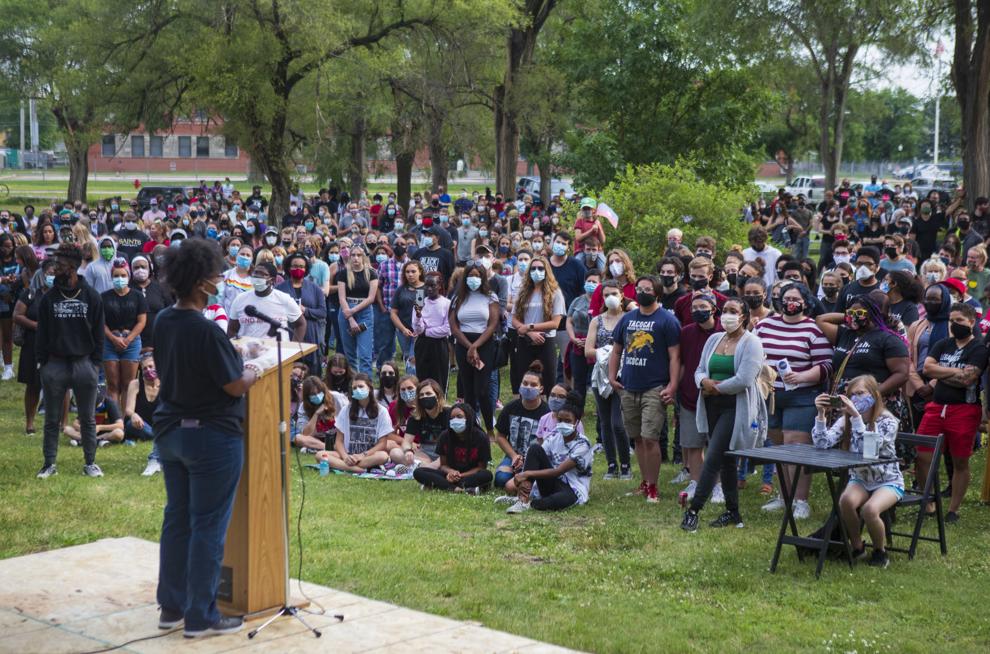 Gere Branch Library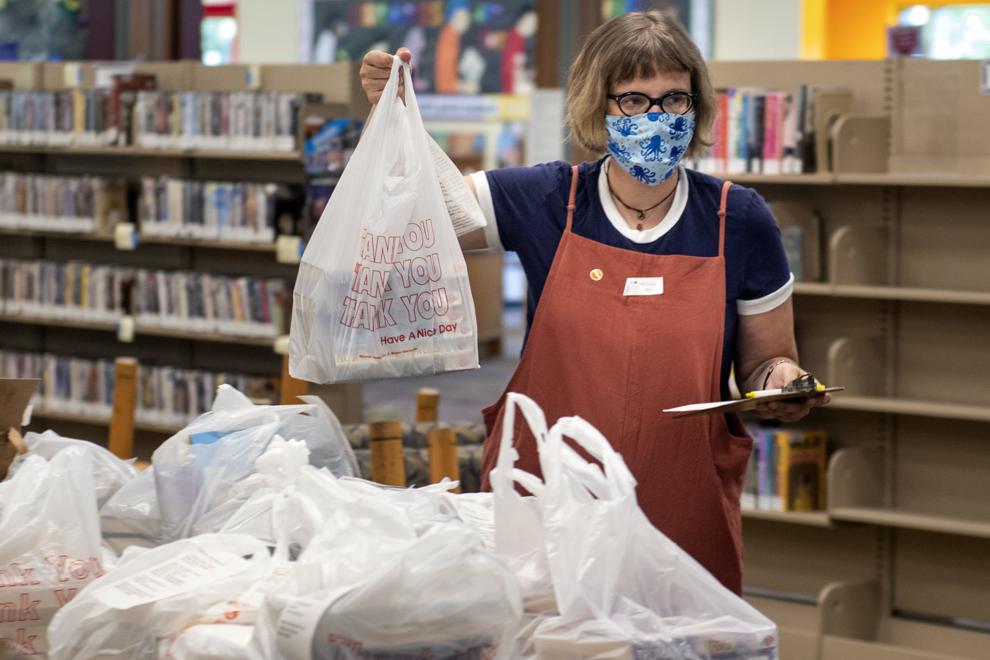 Music on the Move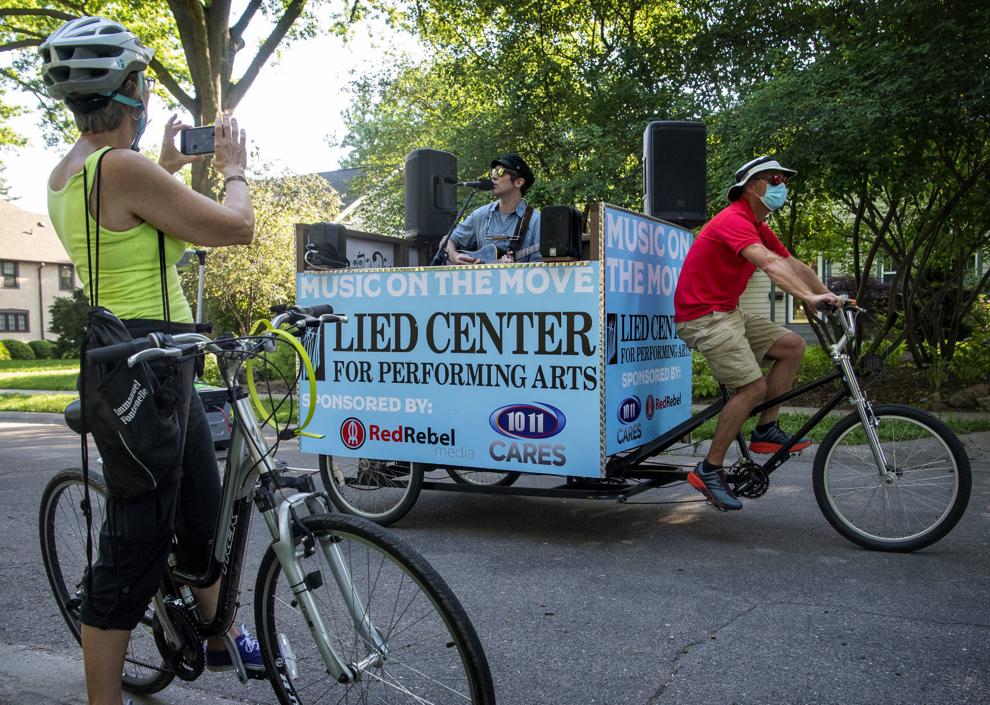 Pool Reopenings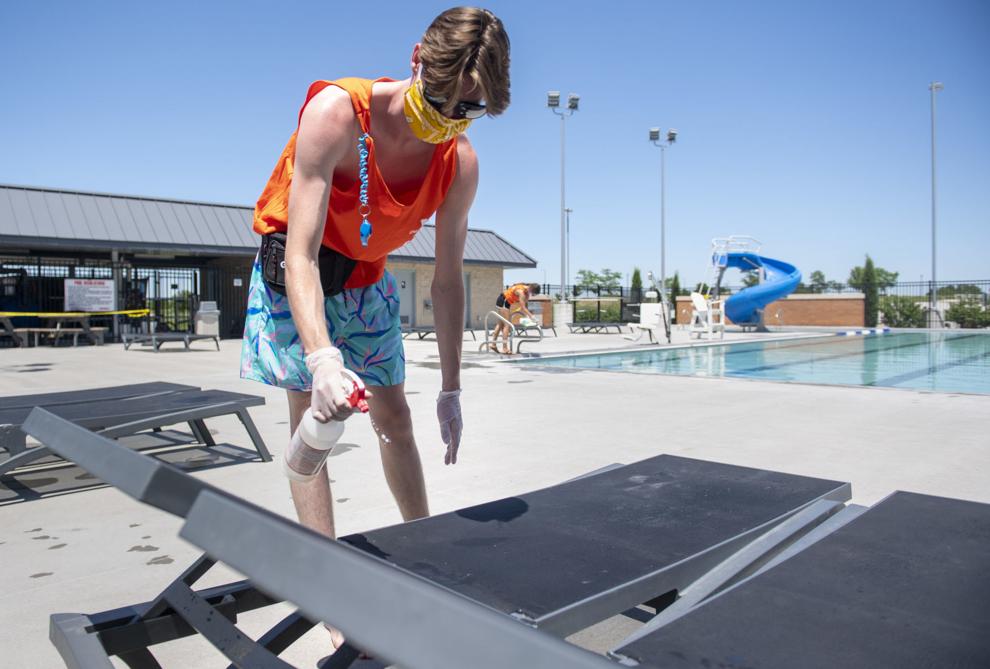 Judiciary Committee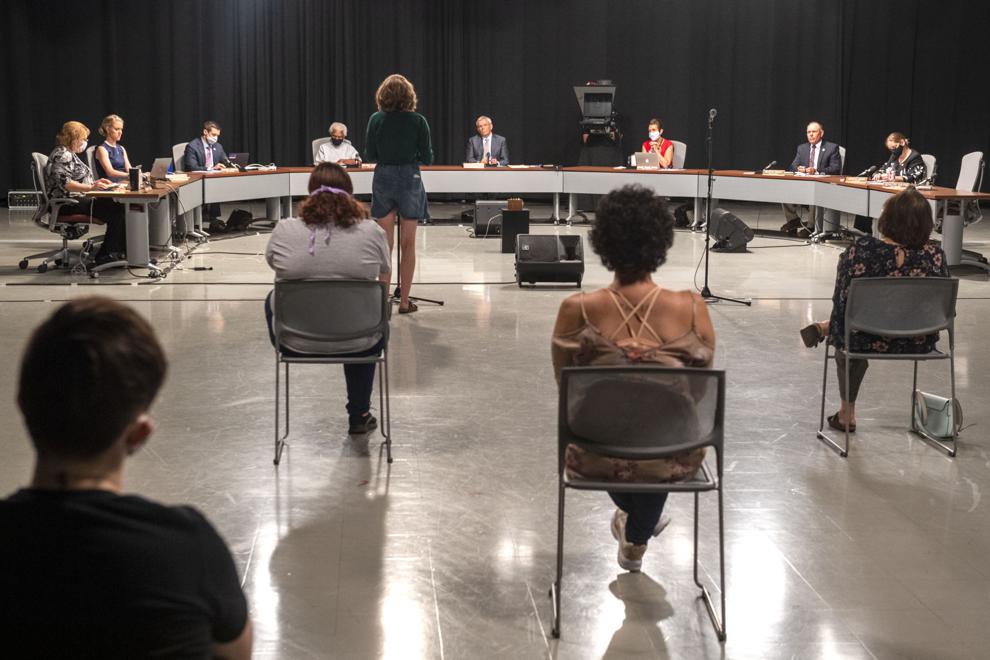 Bars Opening in Lincoln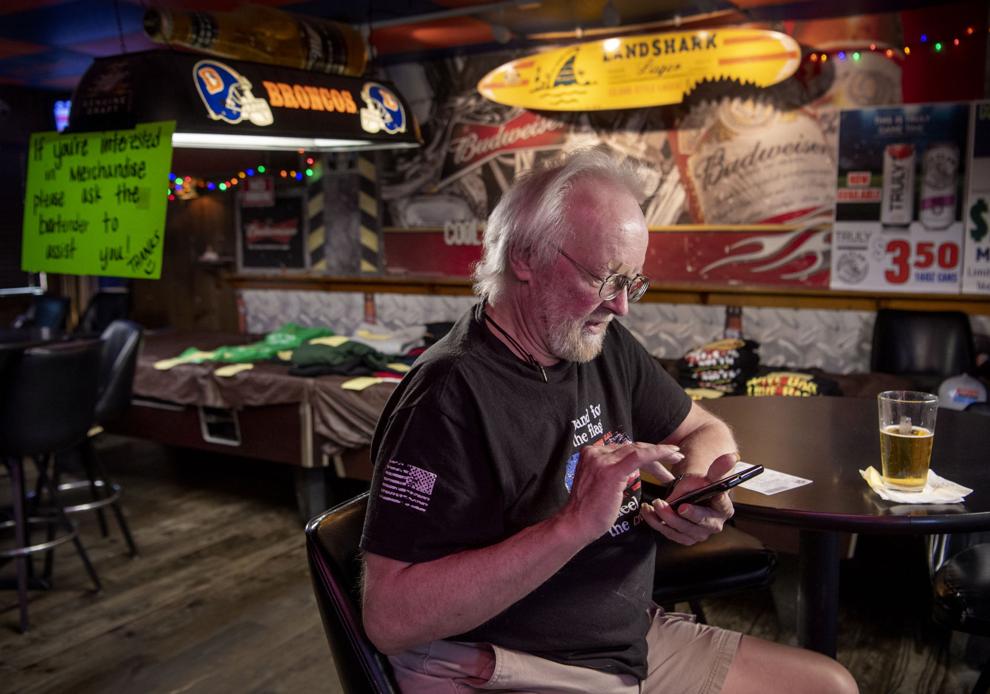 LPS Teachers Retirement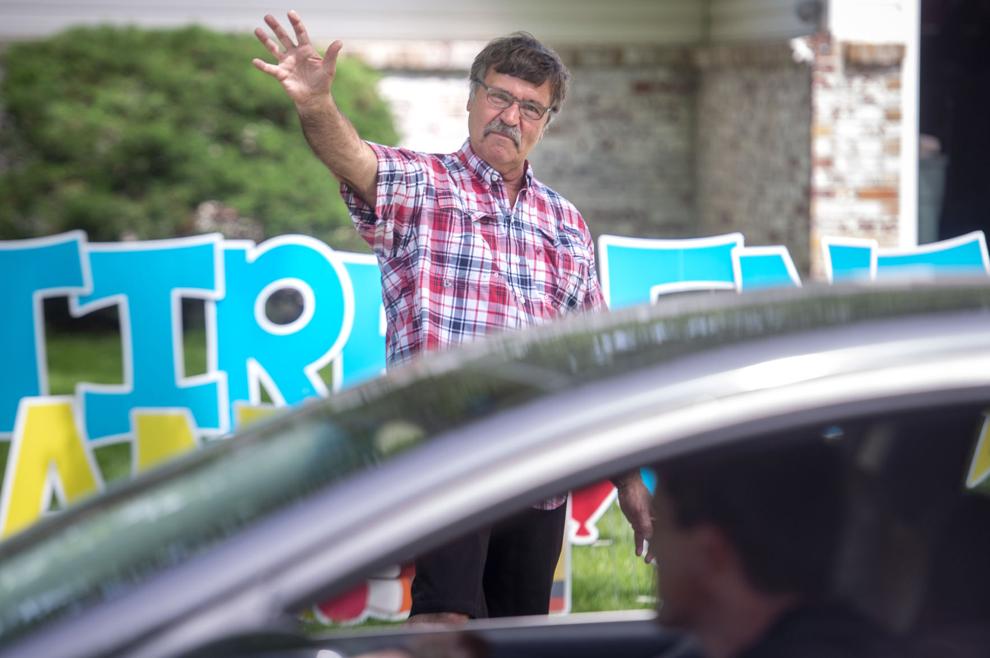 Holmes Lake Manor Horse Visit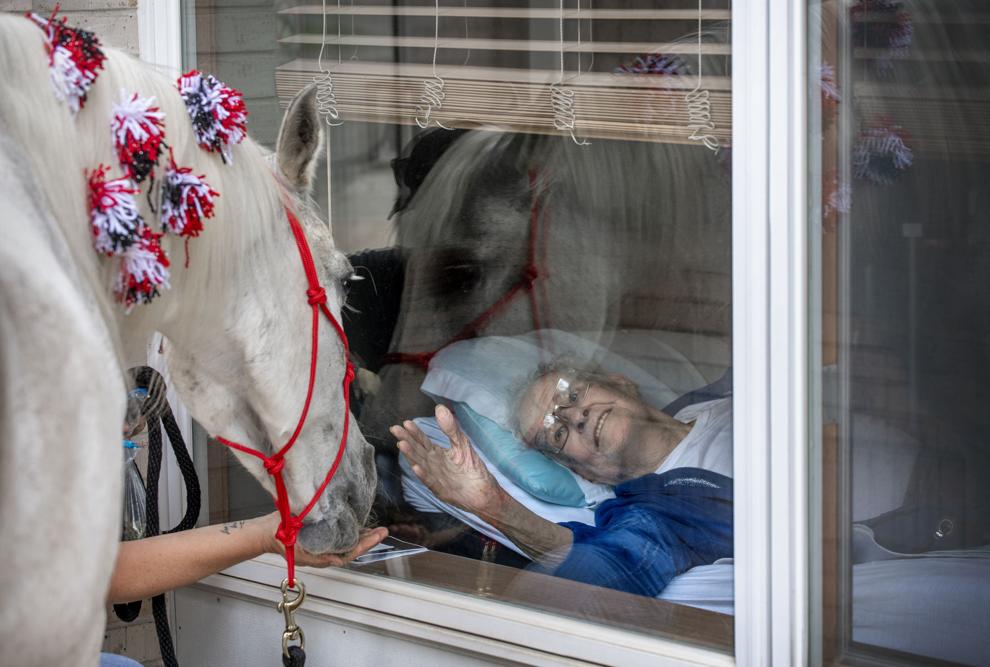 Lancaster County Courthouse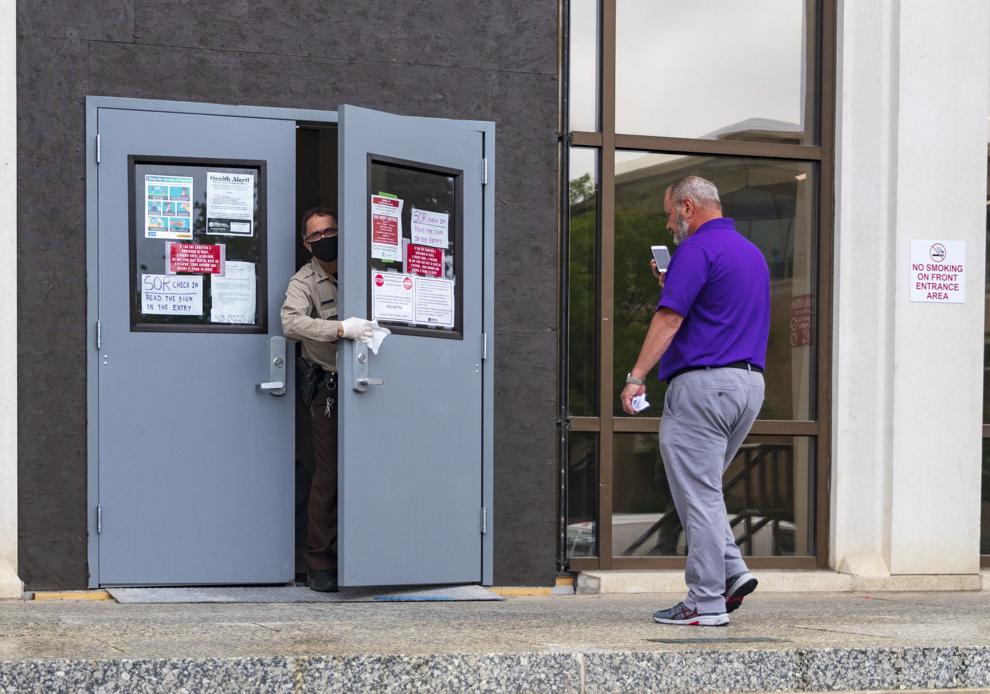 Campgrounds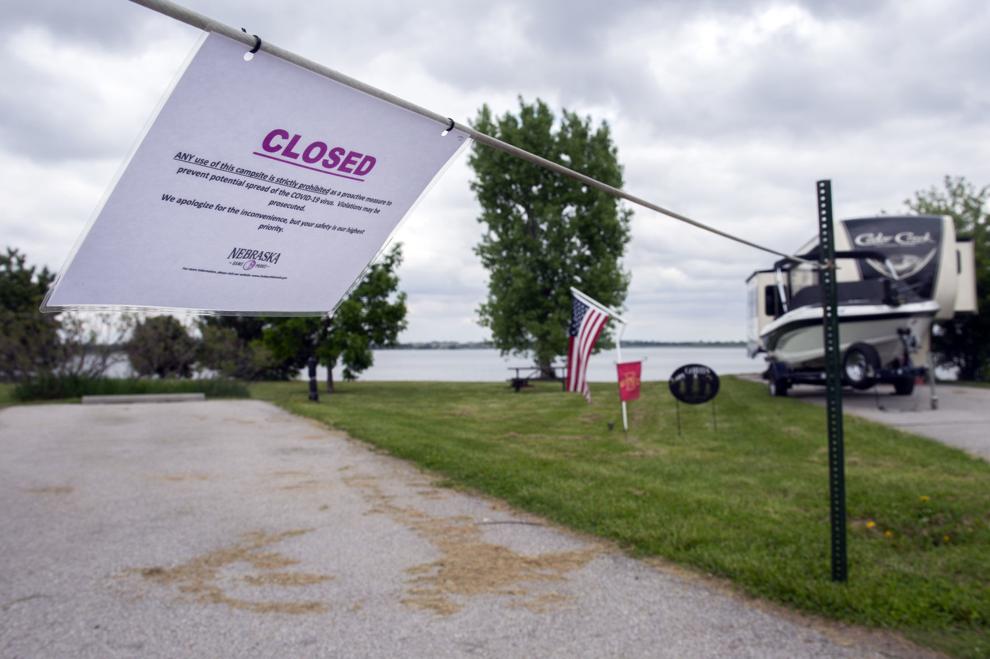 Church Social Distancing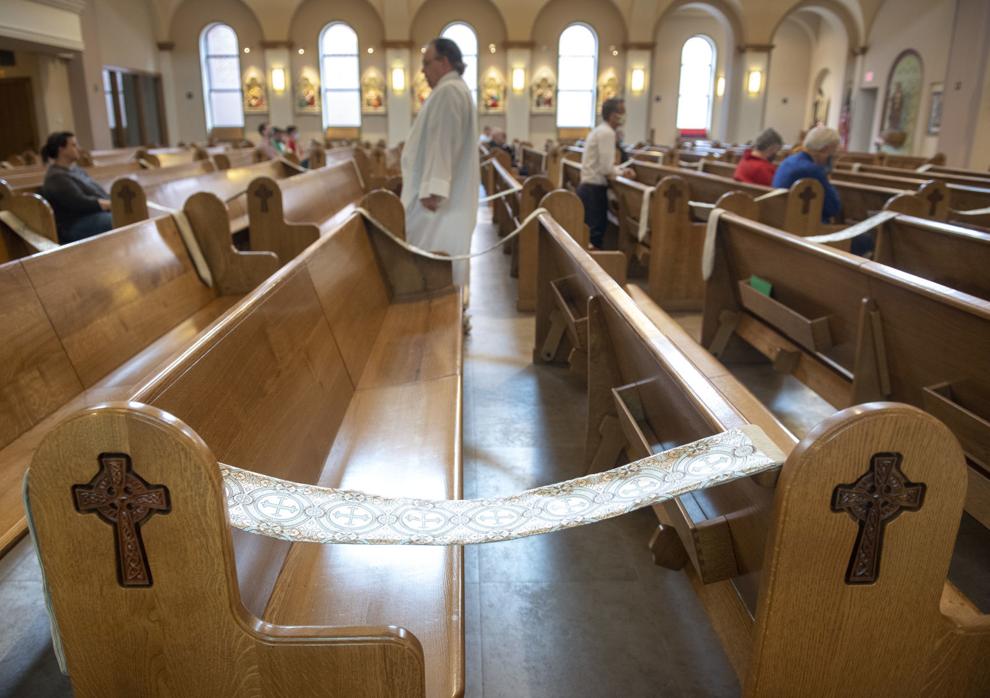 Children of Smithfield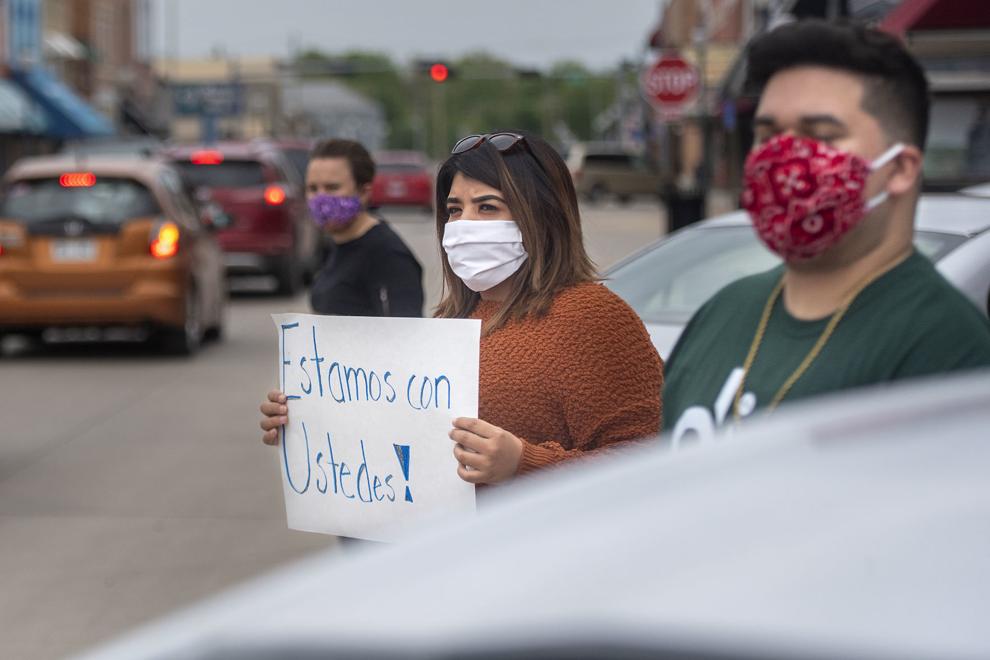 Farmers Market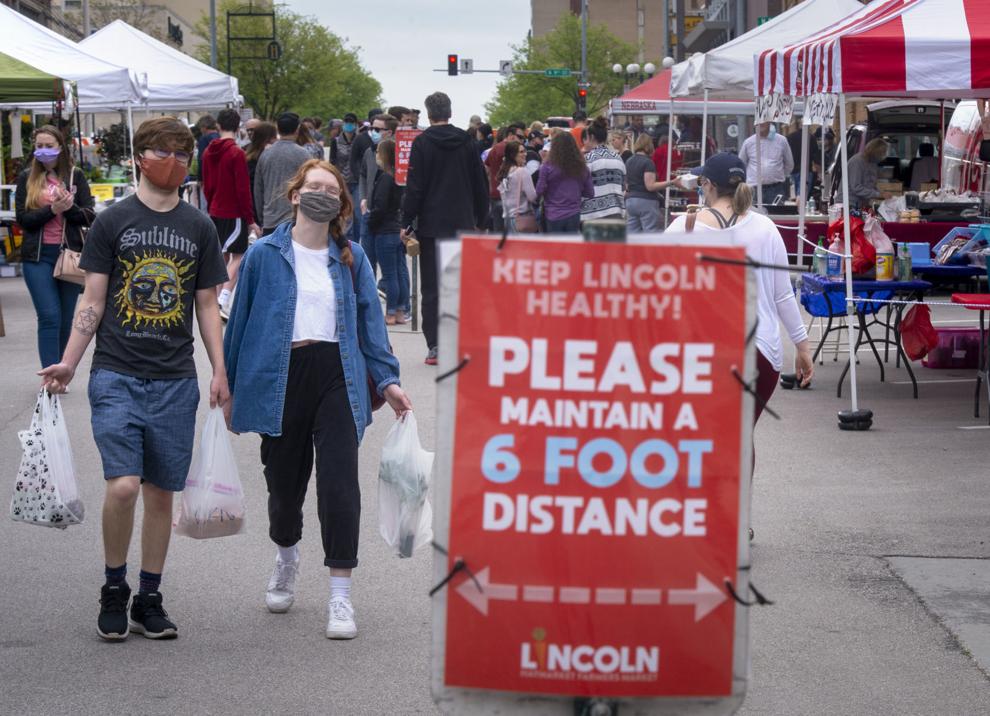 Parkview Christian Teacher Appreciation Day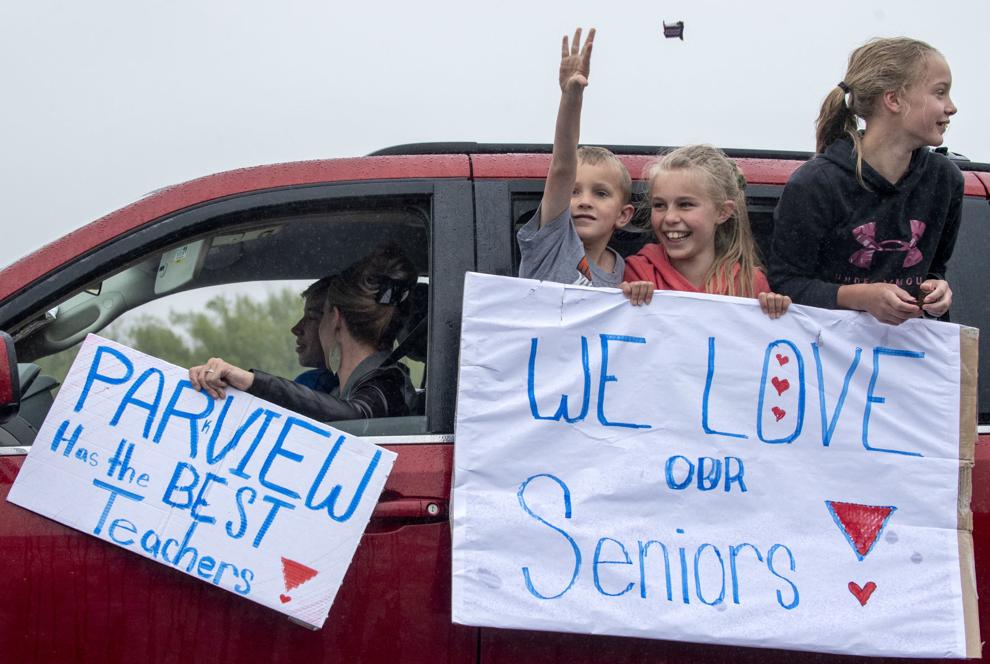 Lincoln reopening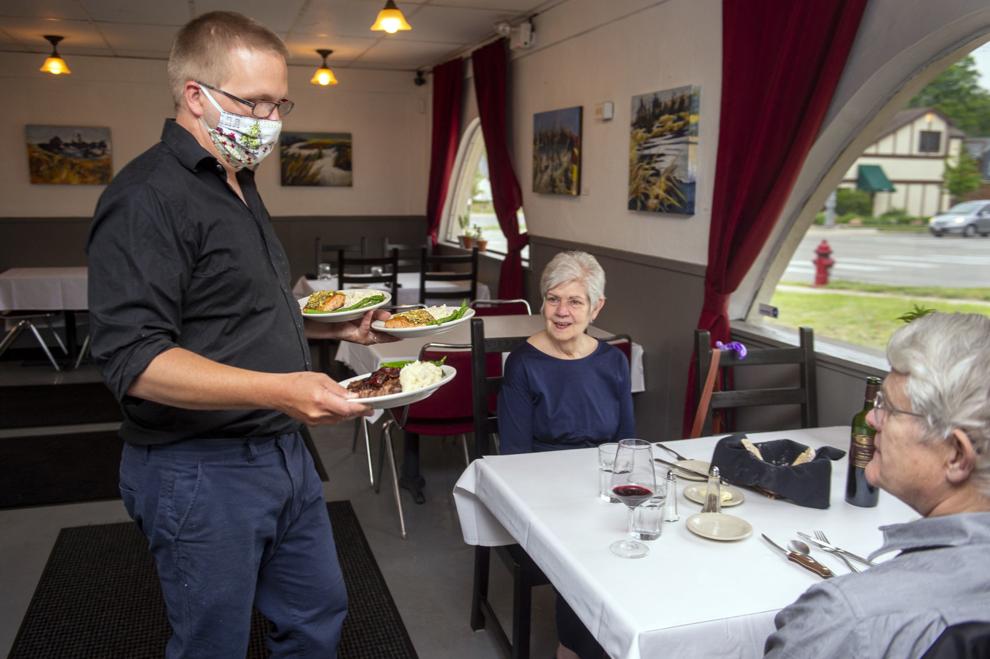 Mother's Day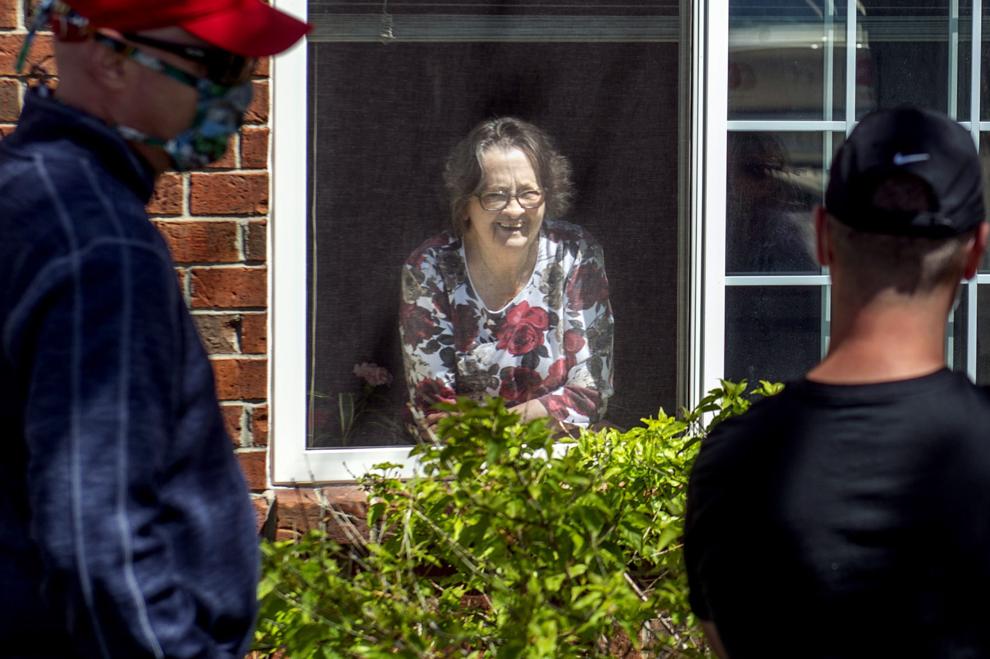 Lincoln Christian 2020 Seniors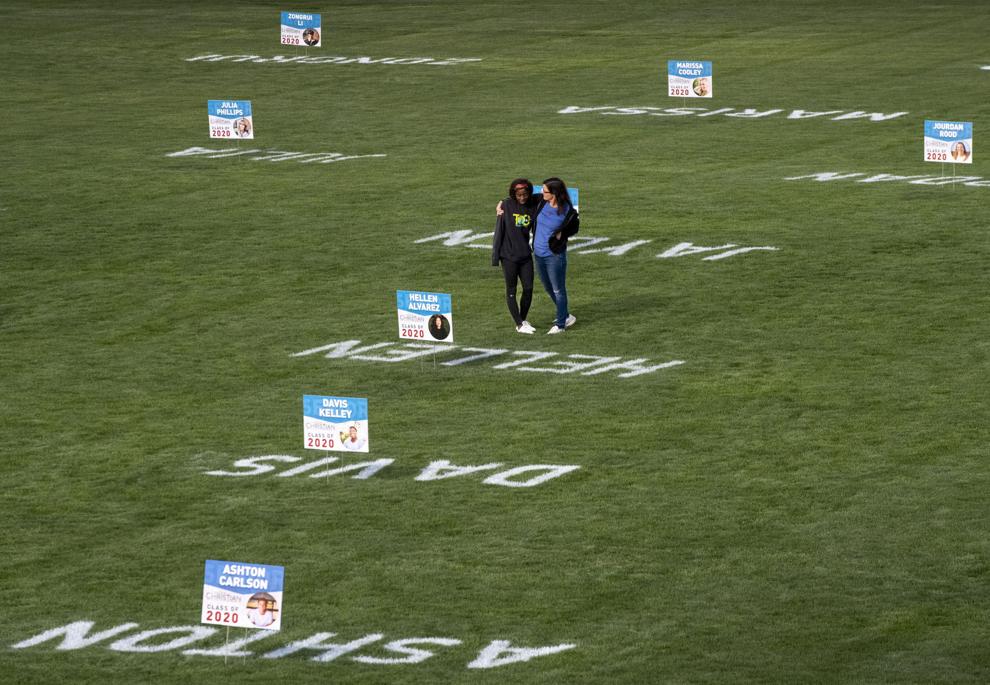 Test Nebraska site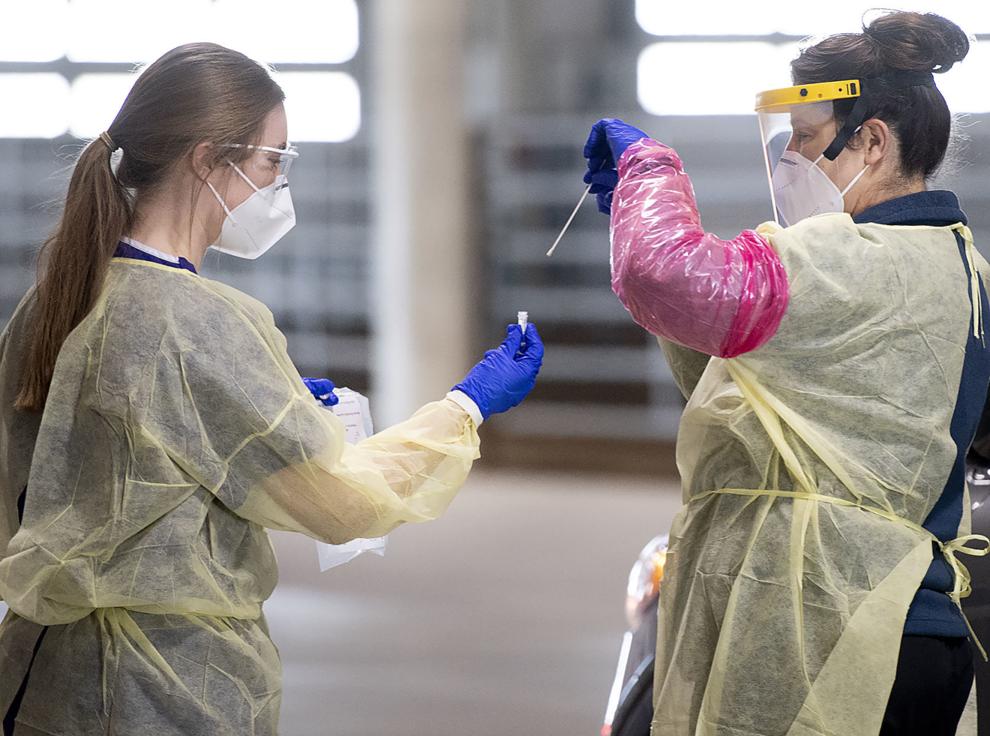 Selfie wall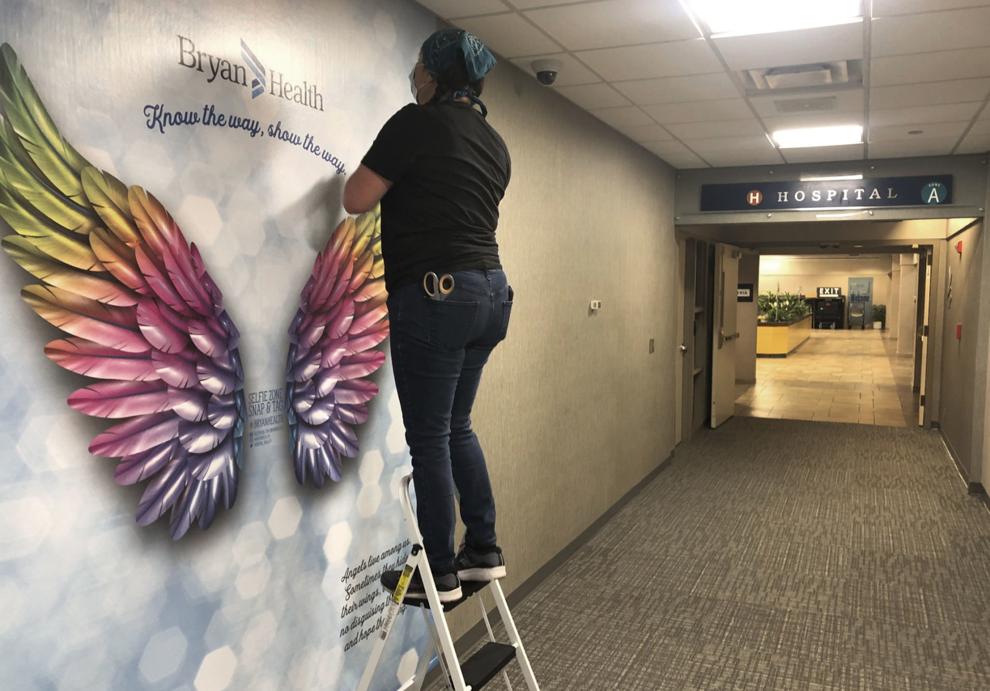 Drive-Thru Career Fair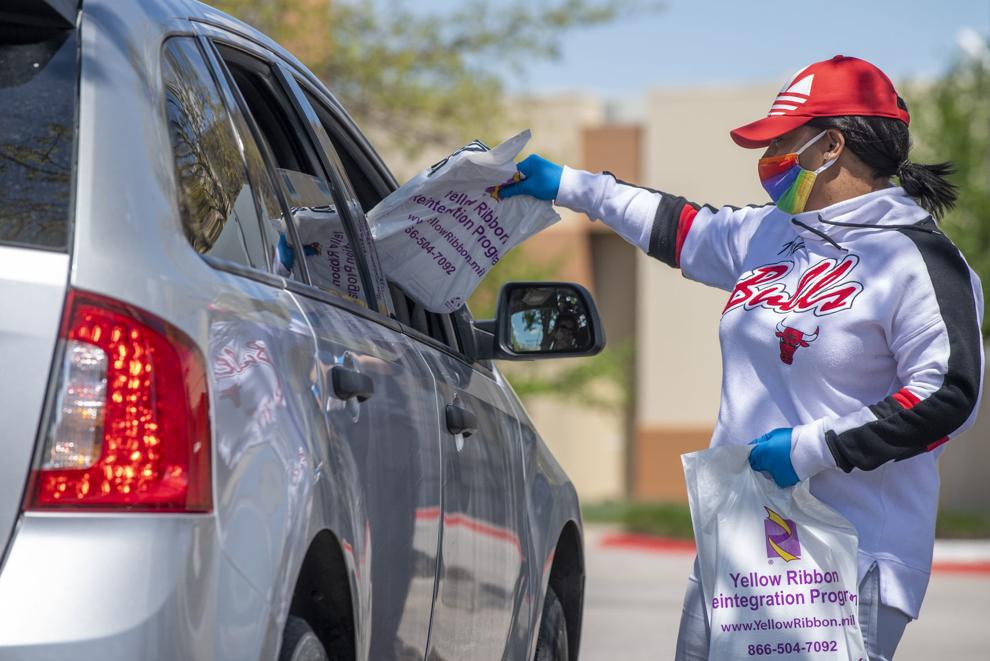 Center for People in Need food distribution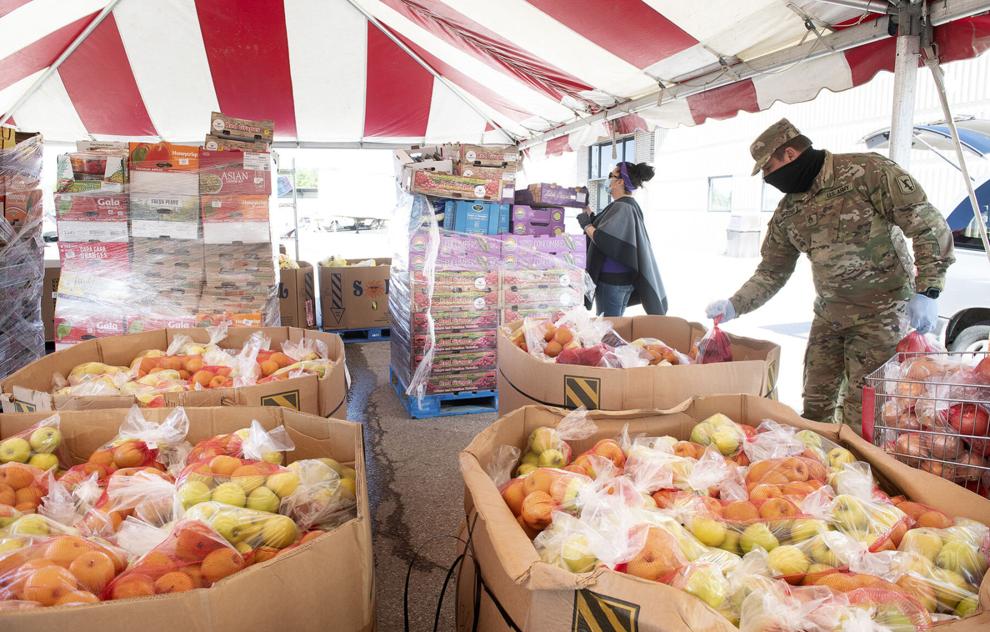 Marathon void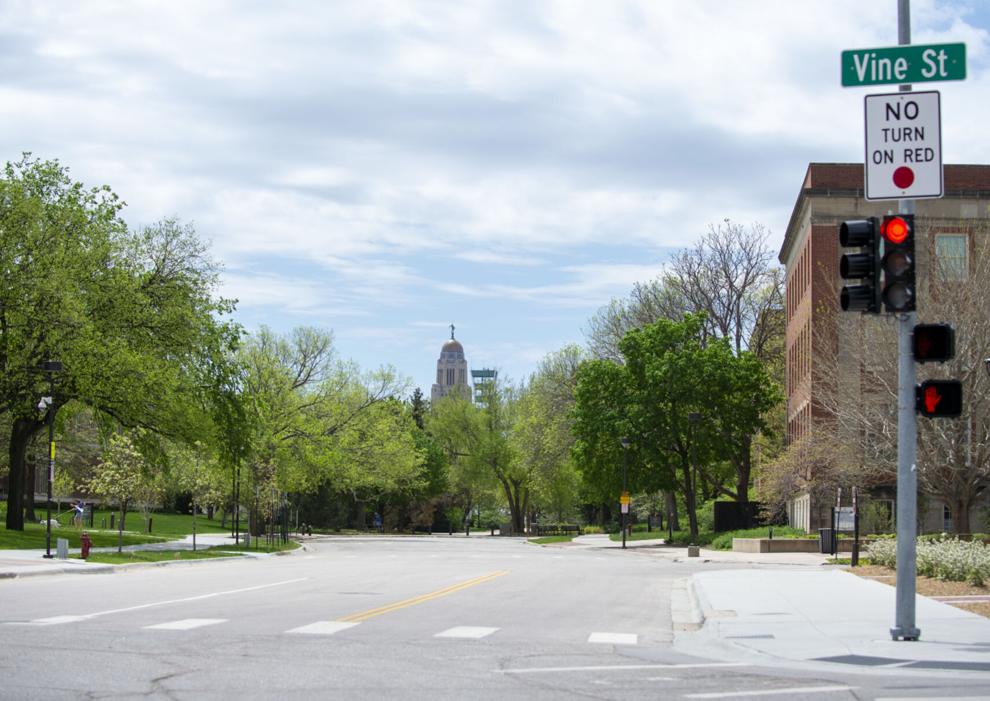 Drive-through parade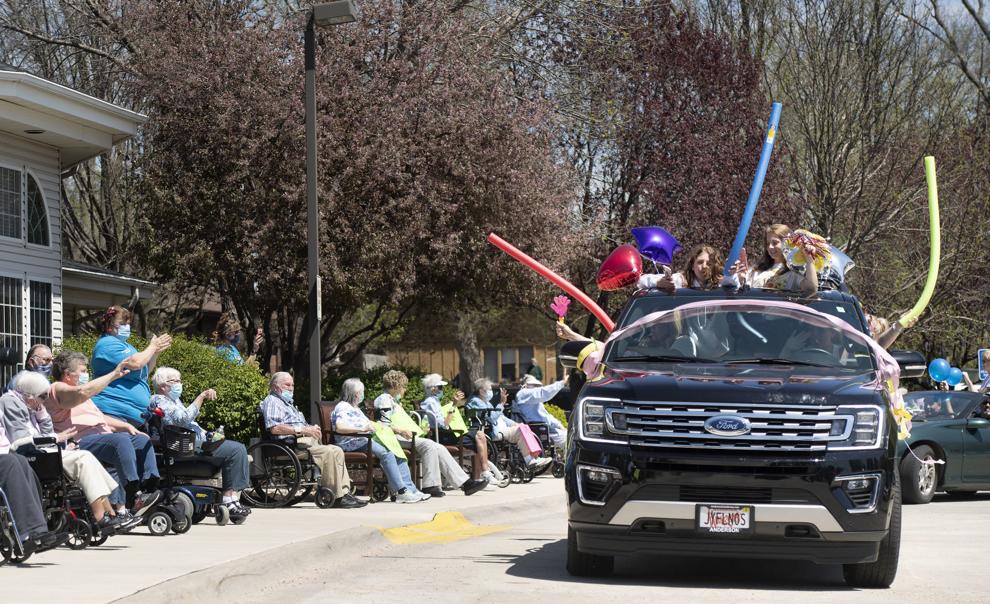 Masks For Truckers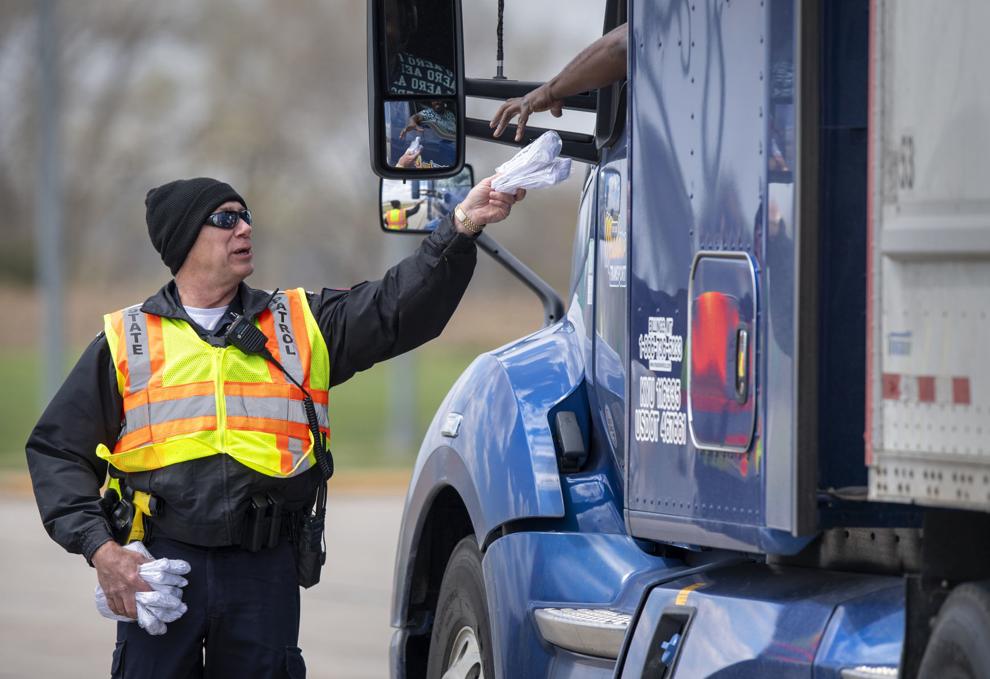 Hero Signs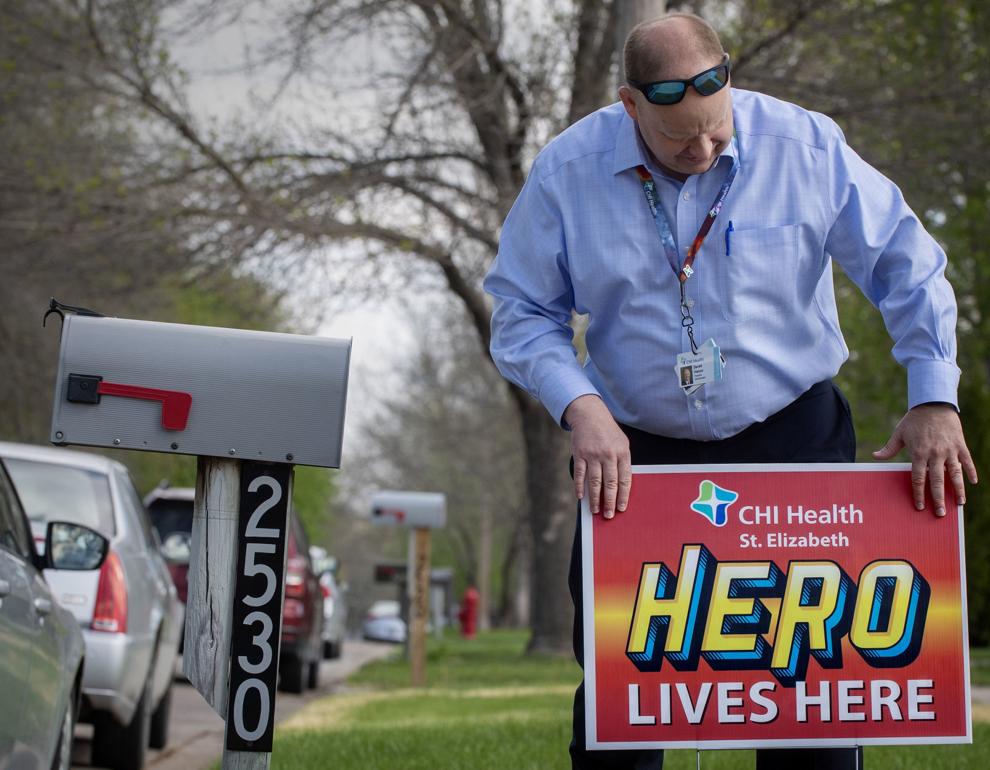 BikeLNK disinfecting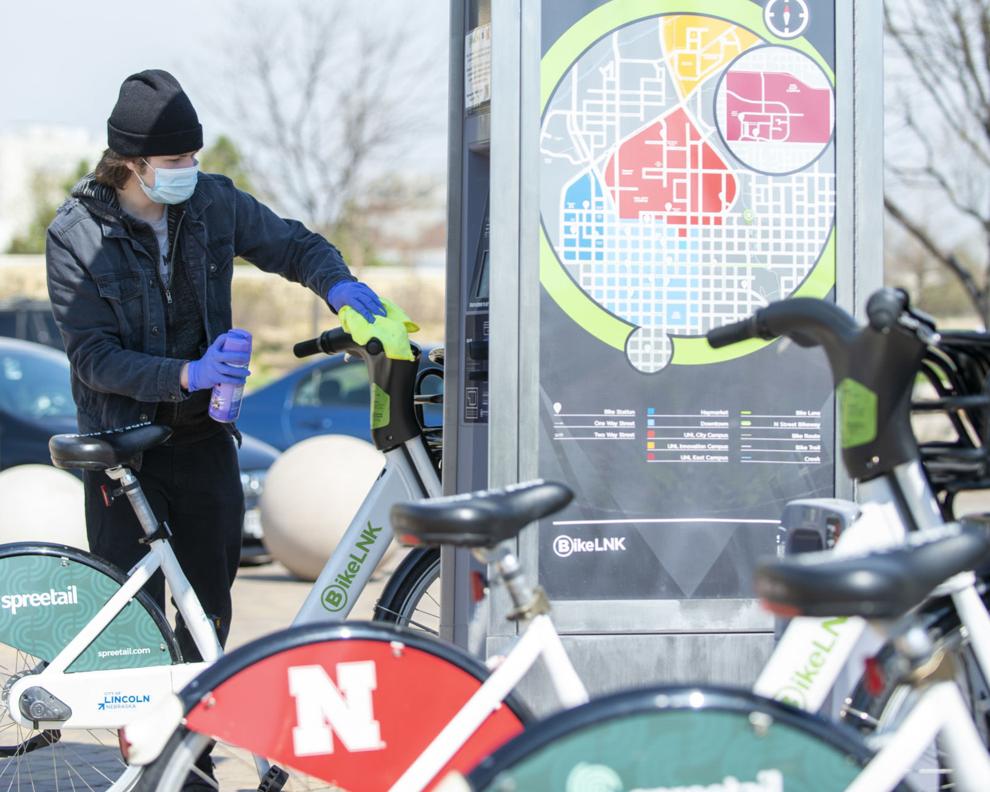 Teacher and Staff Parade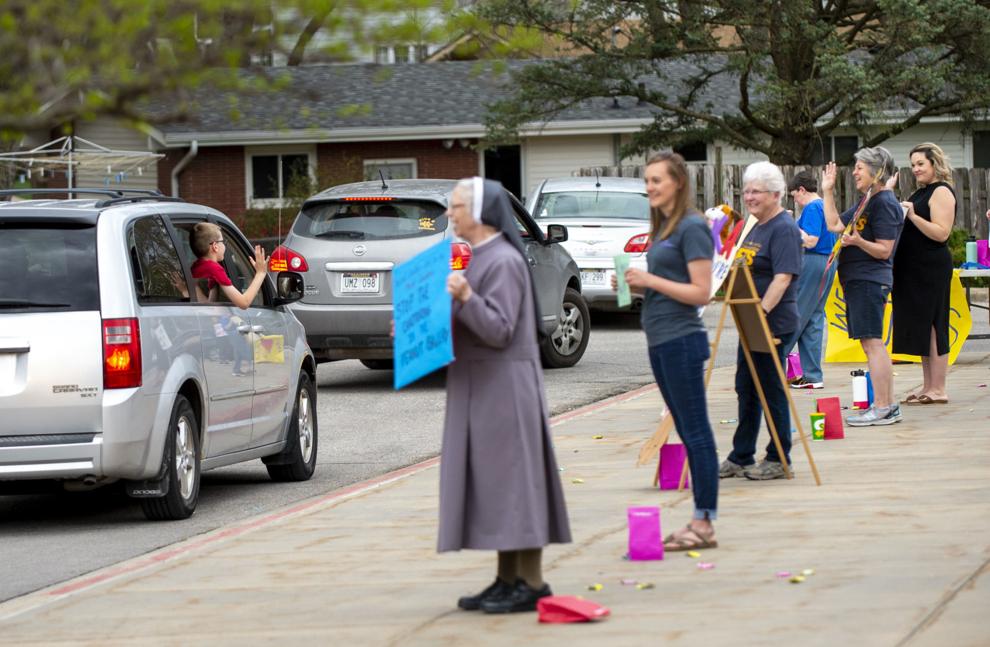 91-year-old released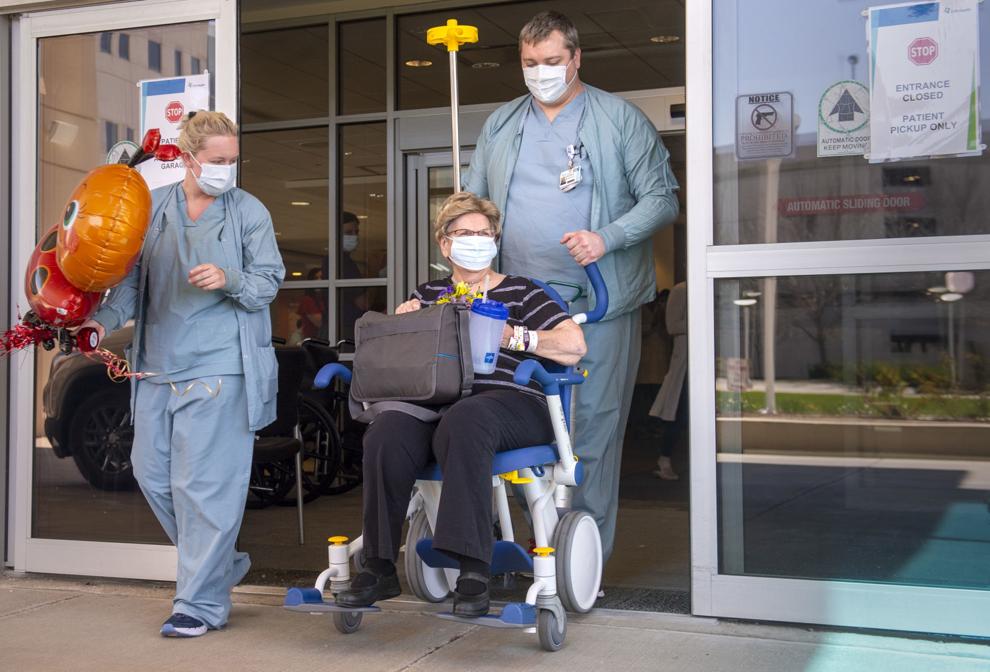 Food Bank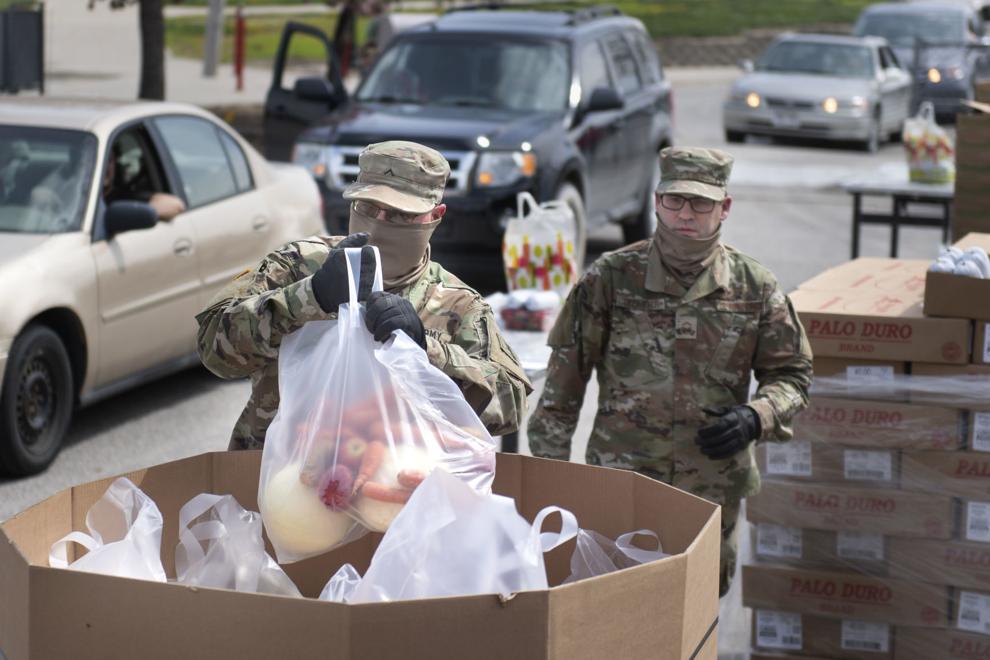 Thank you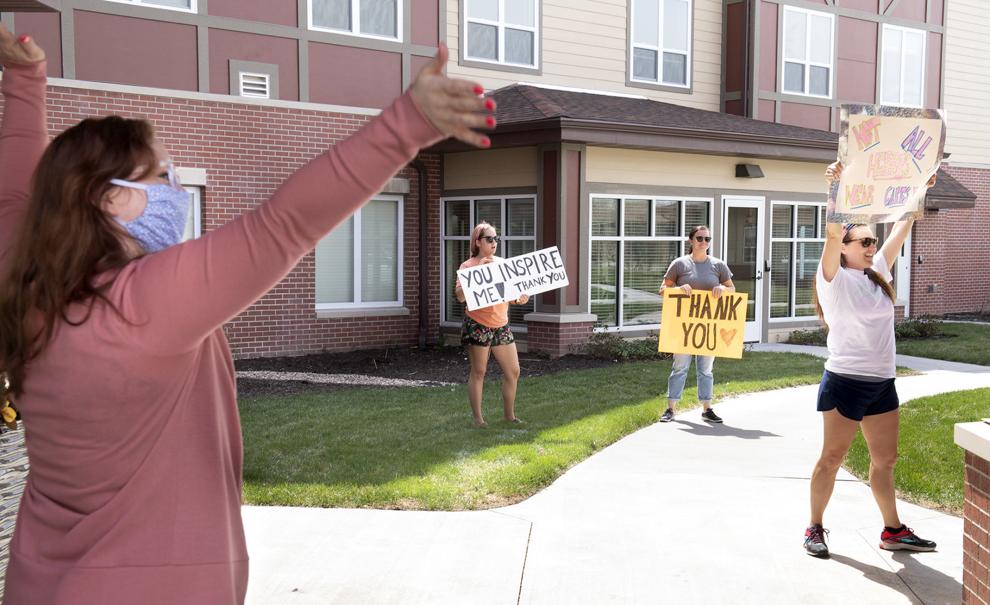 Virtual City Council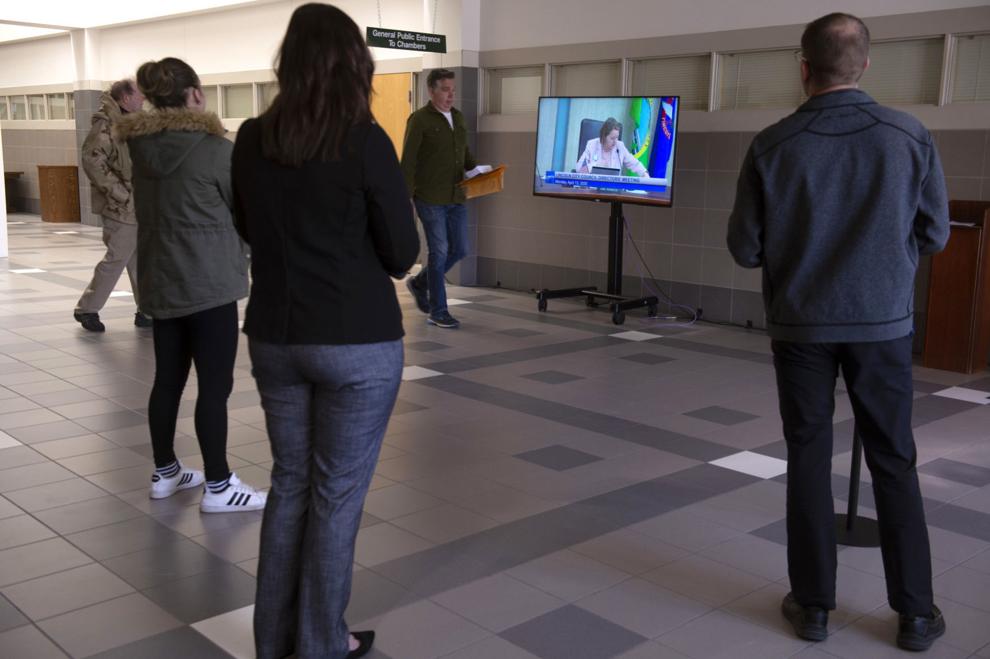 Good Friday Music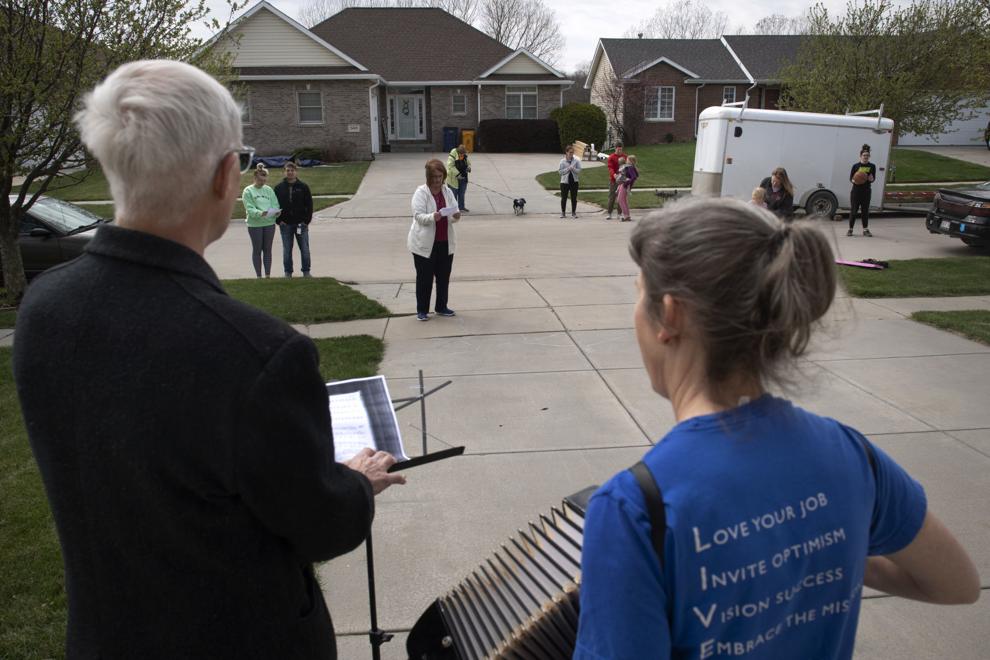 Masks on a walk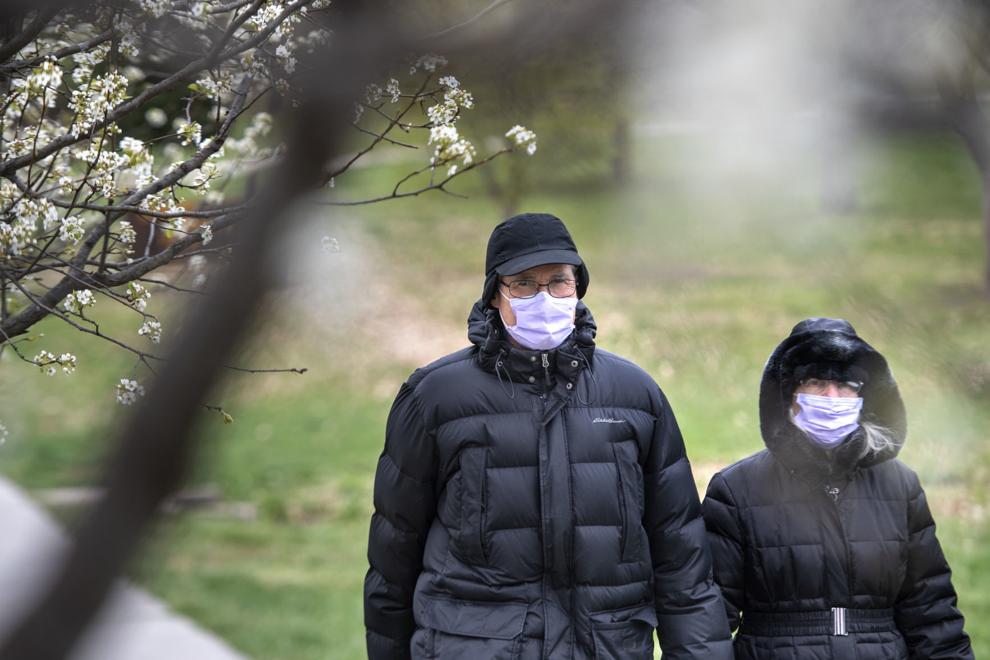 Watch: A timelapse of the mural at Saro Cider
Heroes sign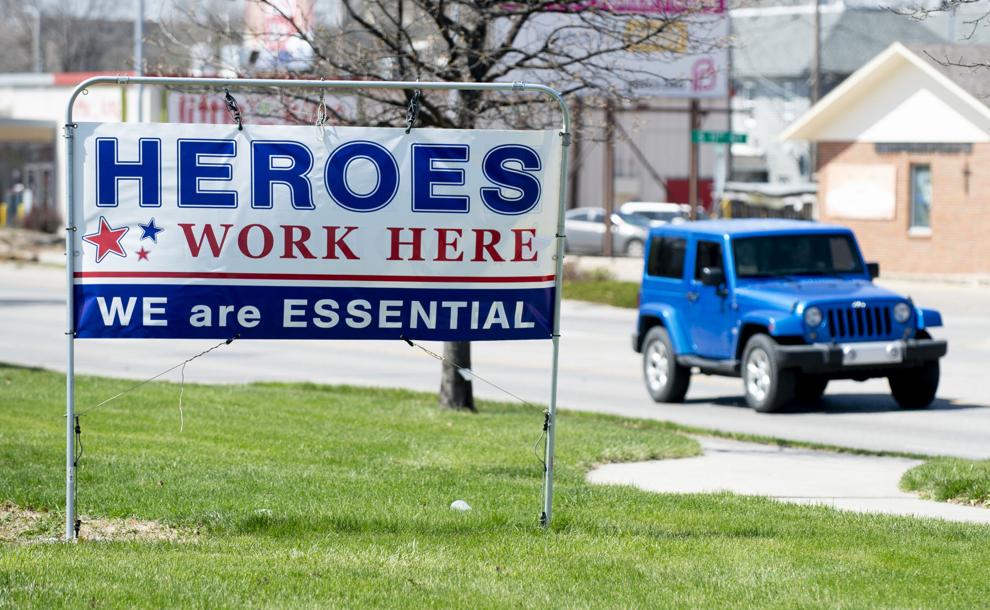 Watch: Hand sanitizer rolls off Innovation Campus assembly line
No fun here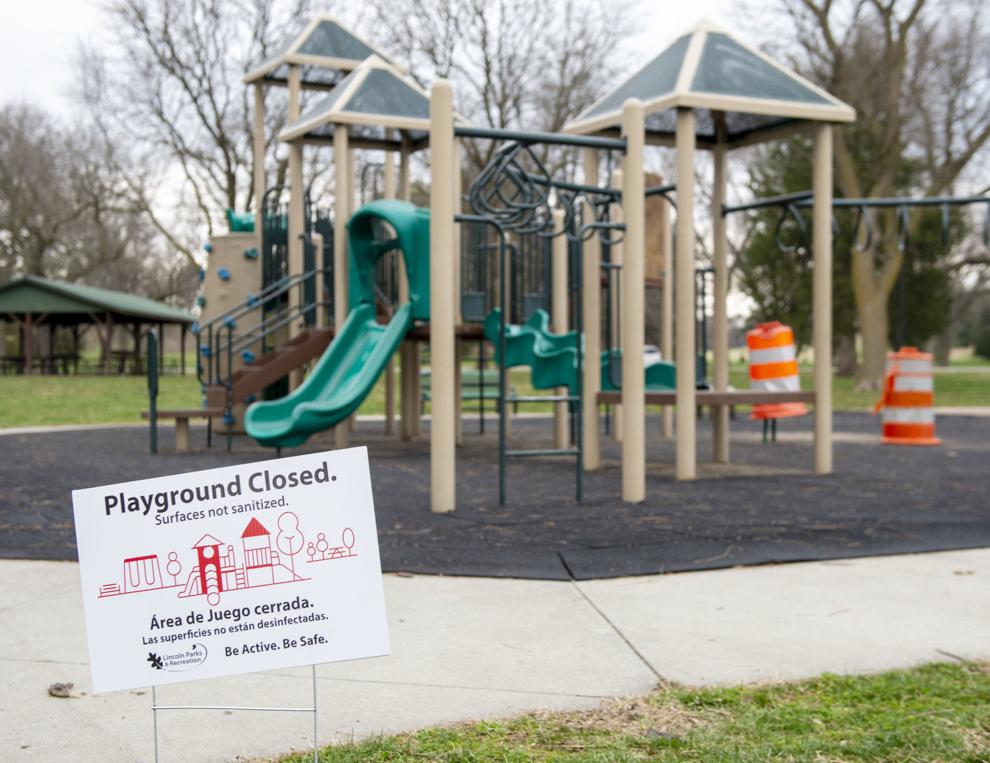 Inverse Parade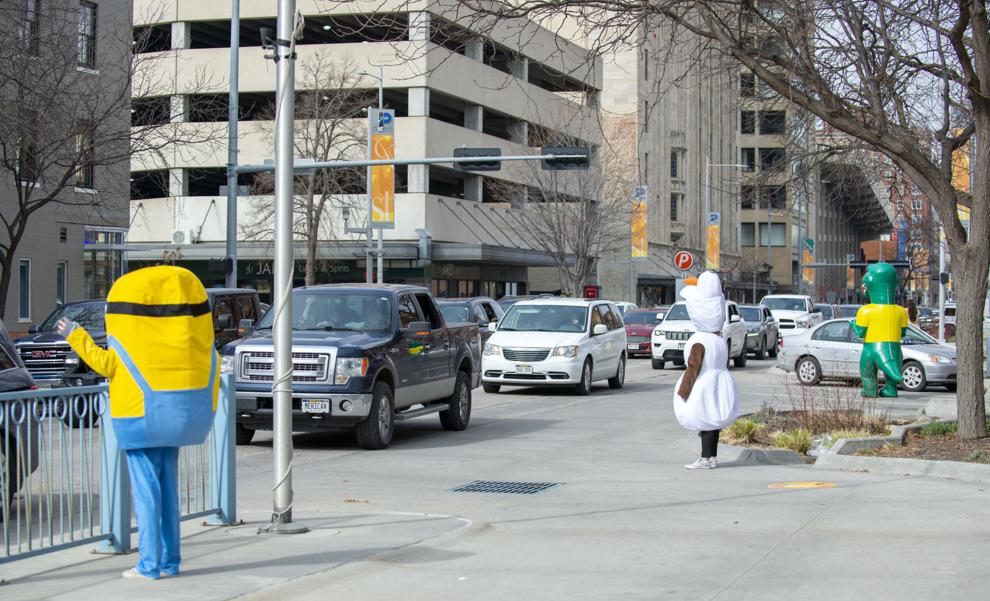 Haymarket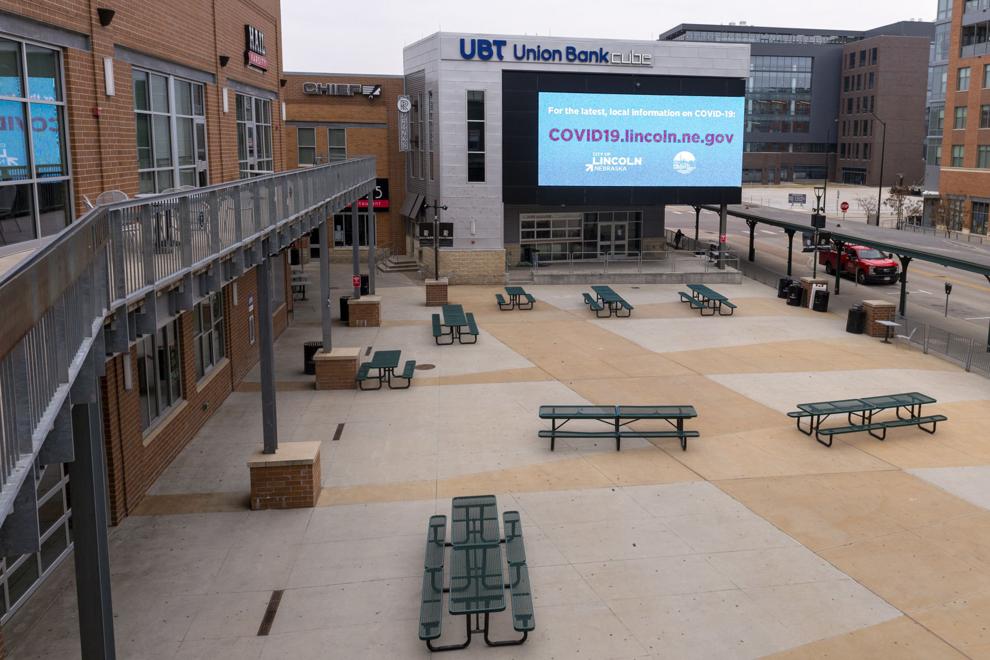 Empty downtown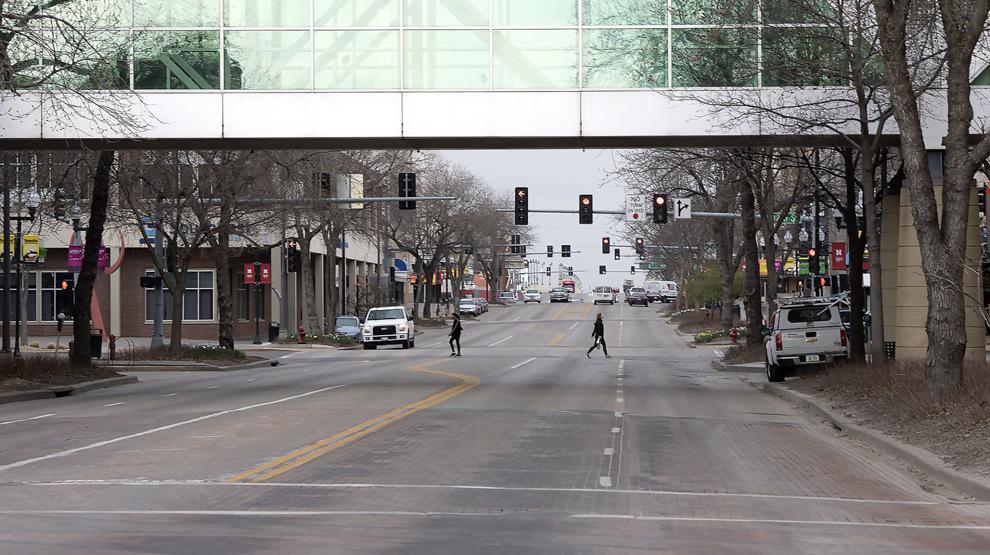 Tower Square sign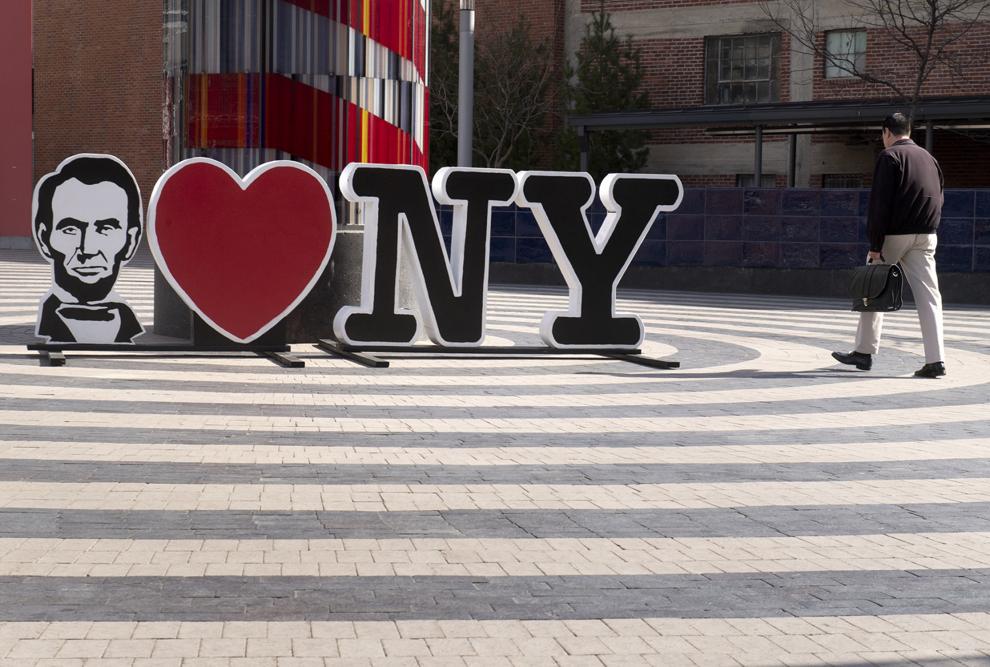 Billboard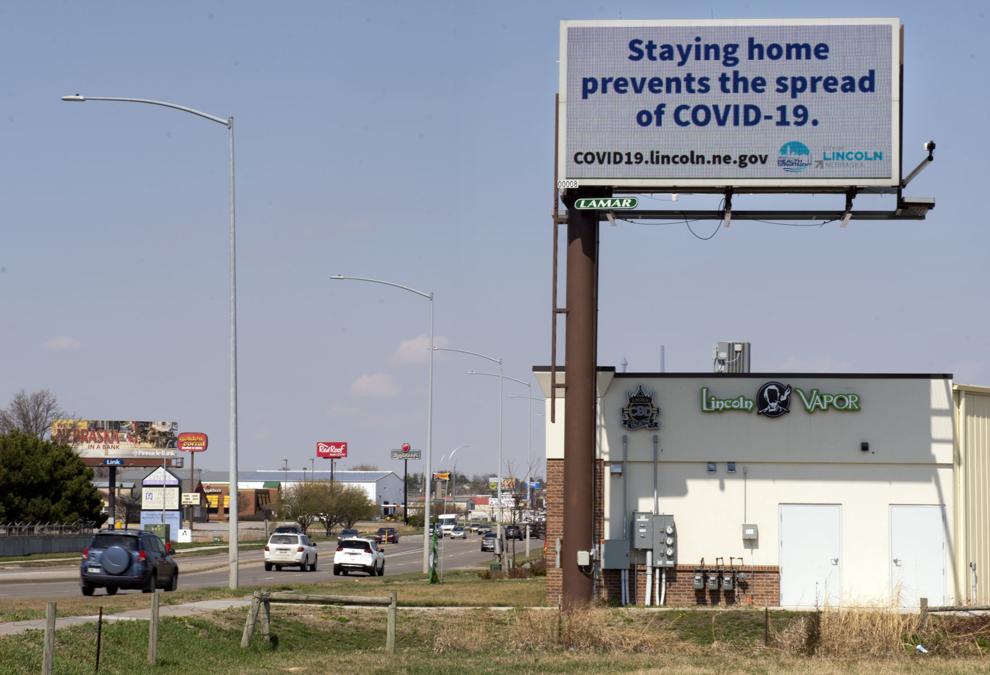 Church services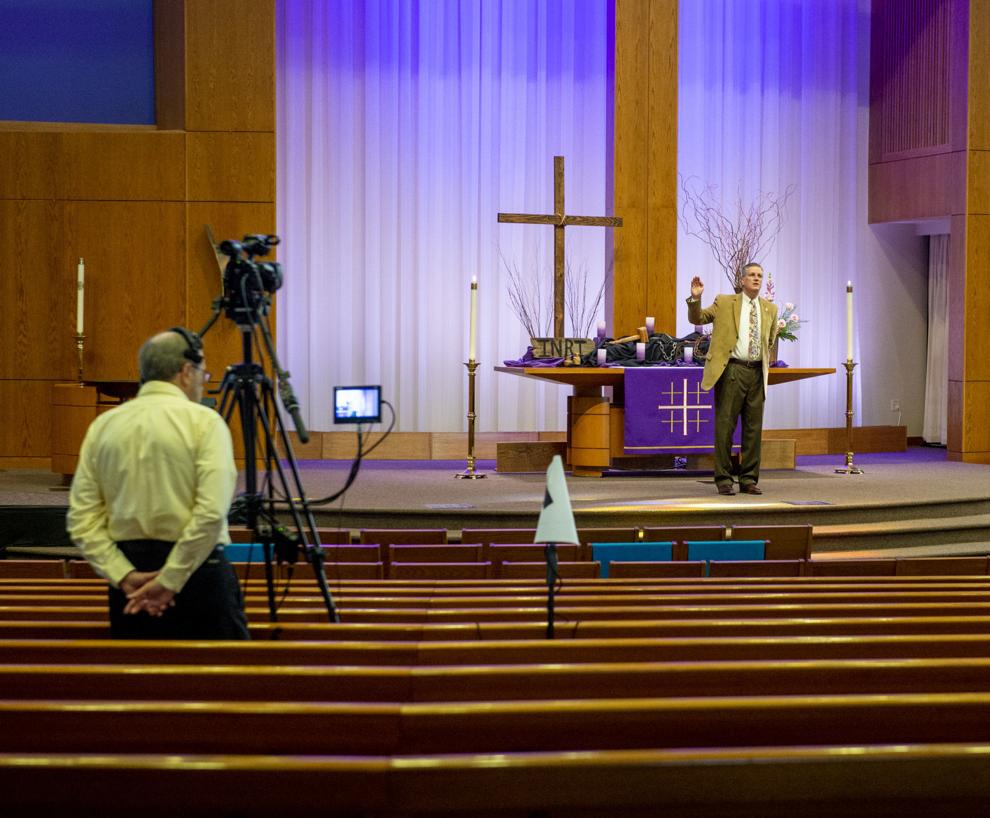 WATCH: Celebrating a birthday with a parade
DoorDash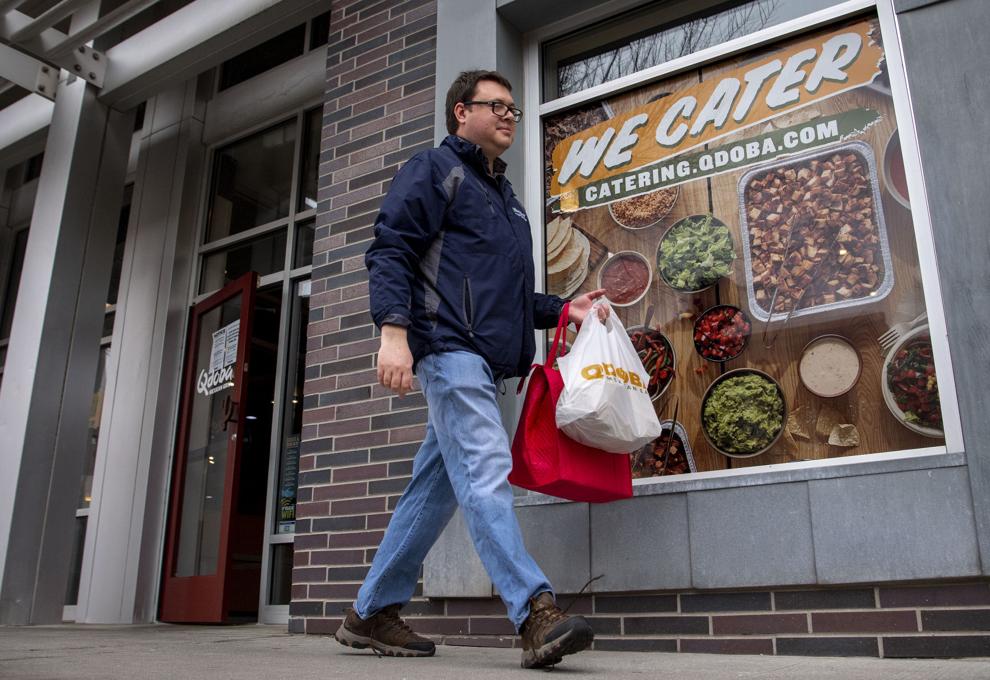 StarTran Ridership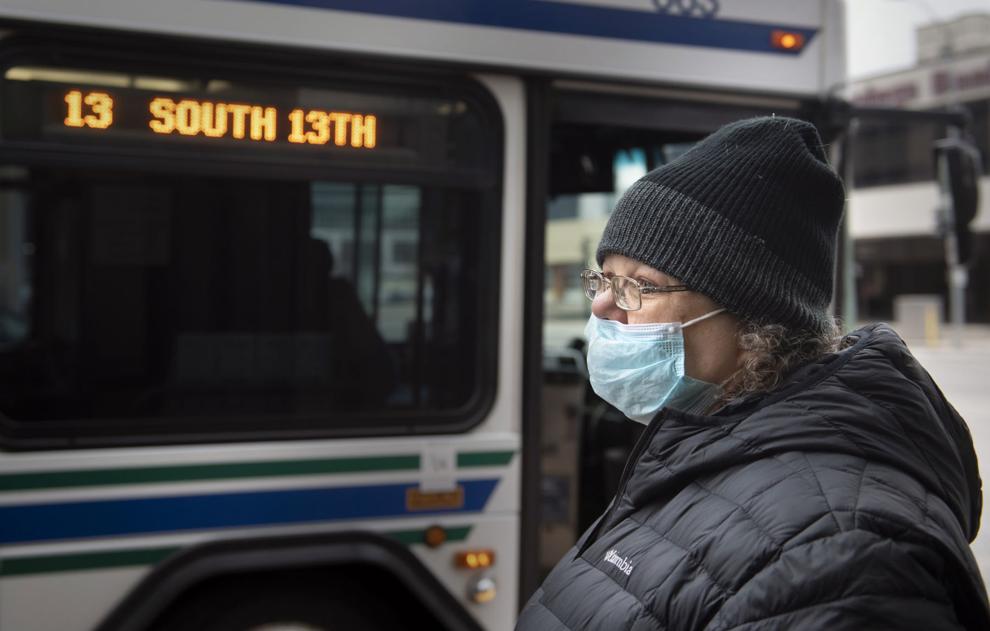 Simpsons in the windows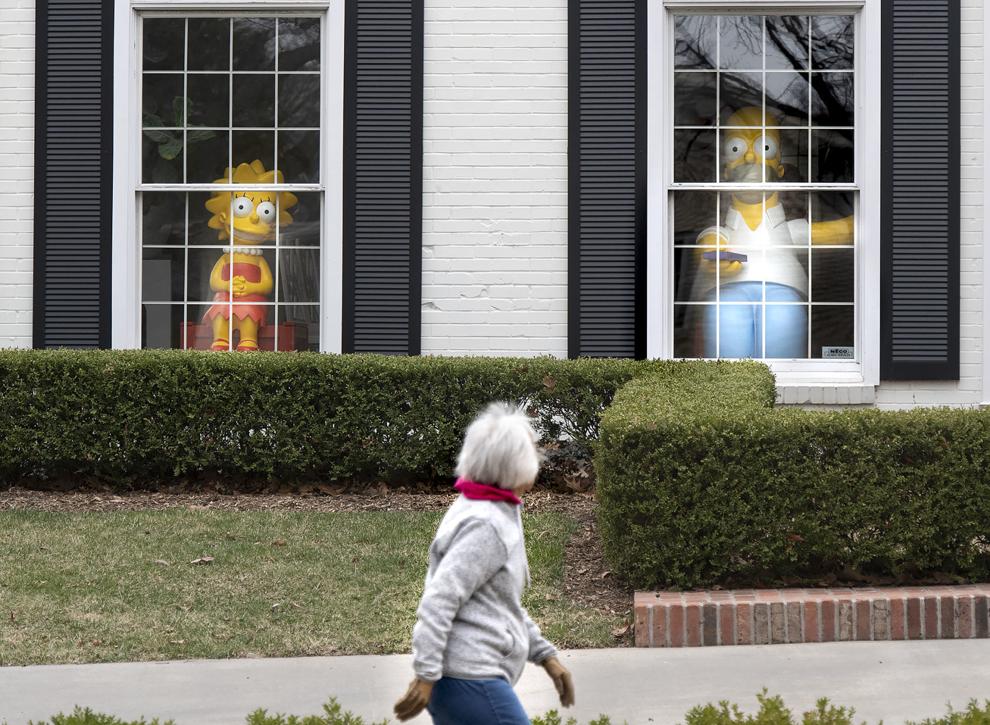 Drive-thru COVID-19 testing
UNL Beekeeping virtual class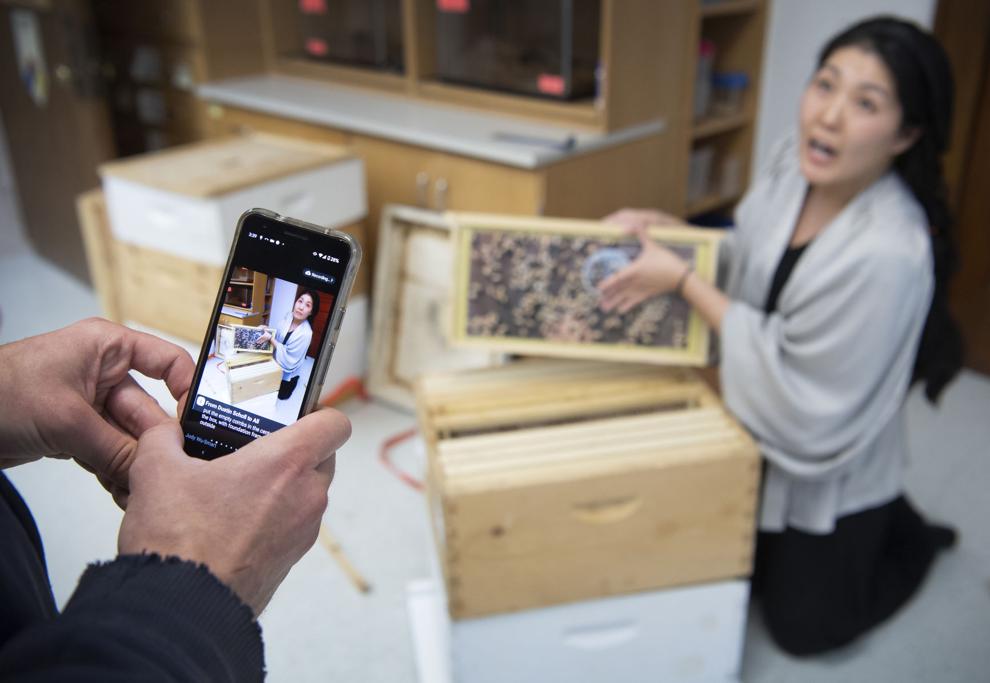 Lincoln Lutheran Online Teaching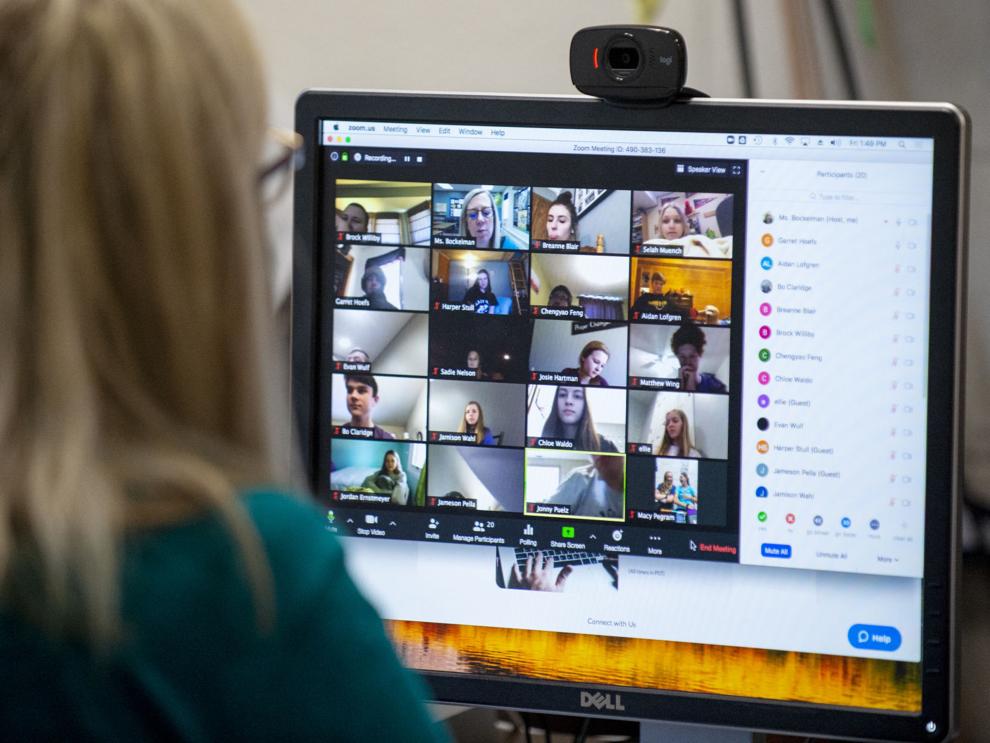 Bourbon Theatre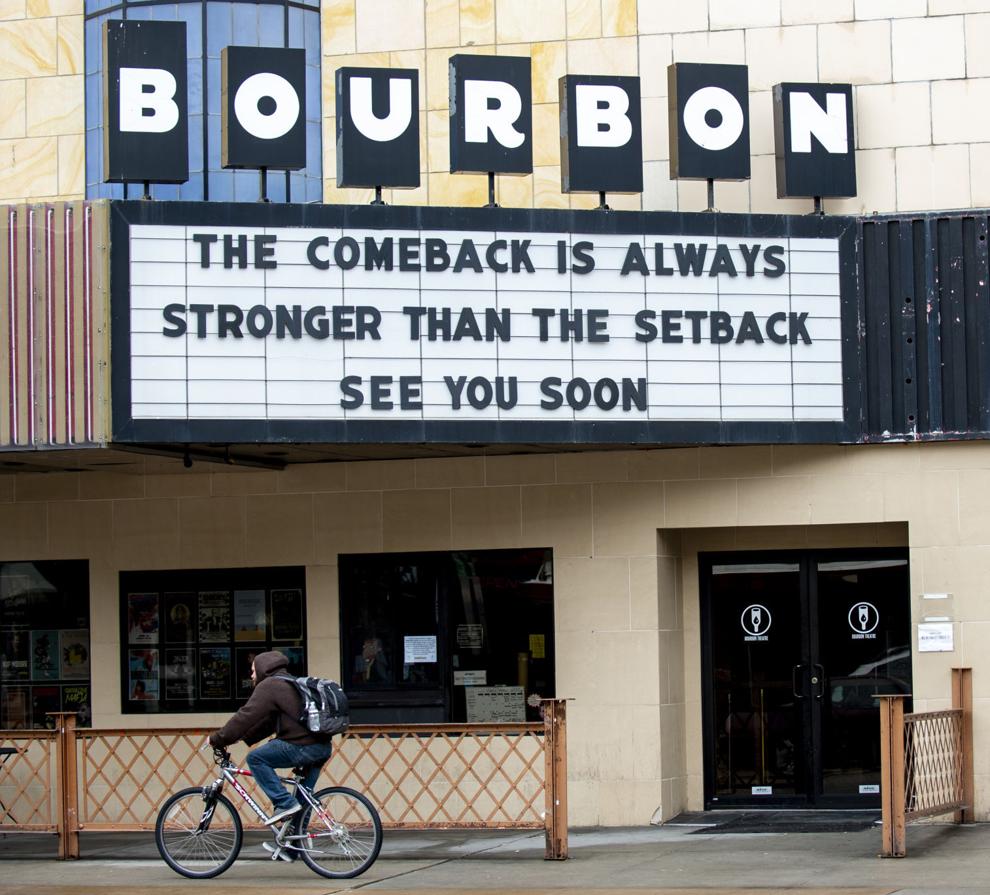 Social Distancing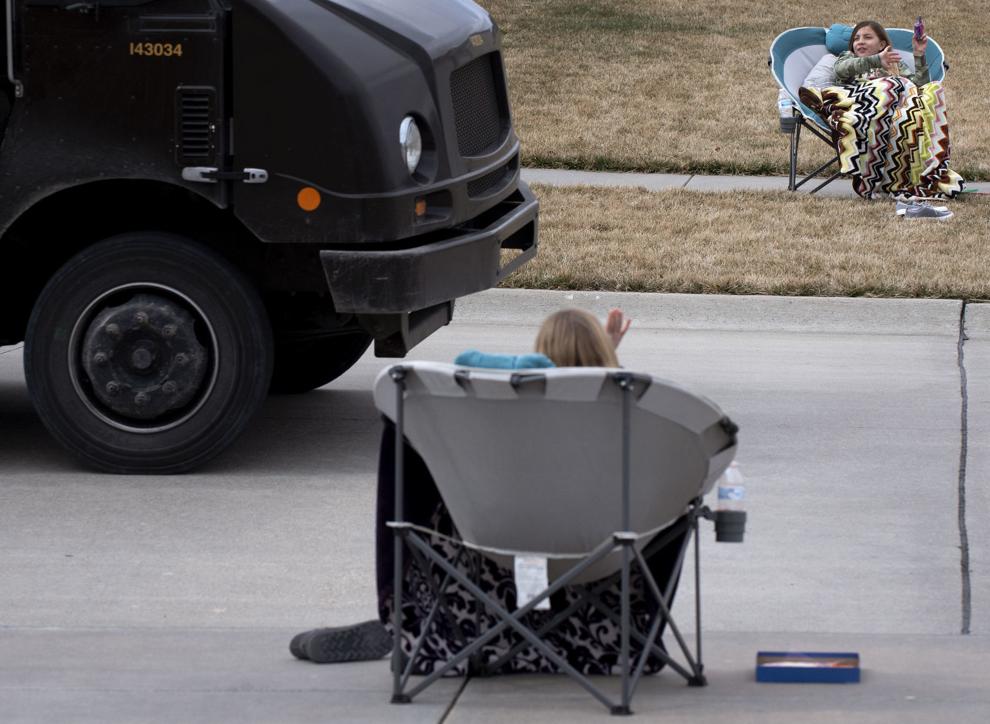 Blue for public health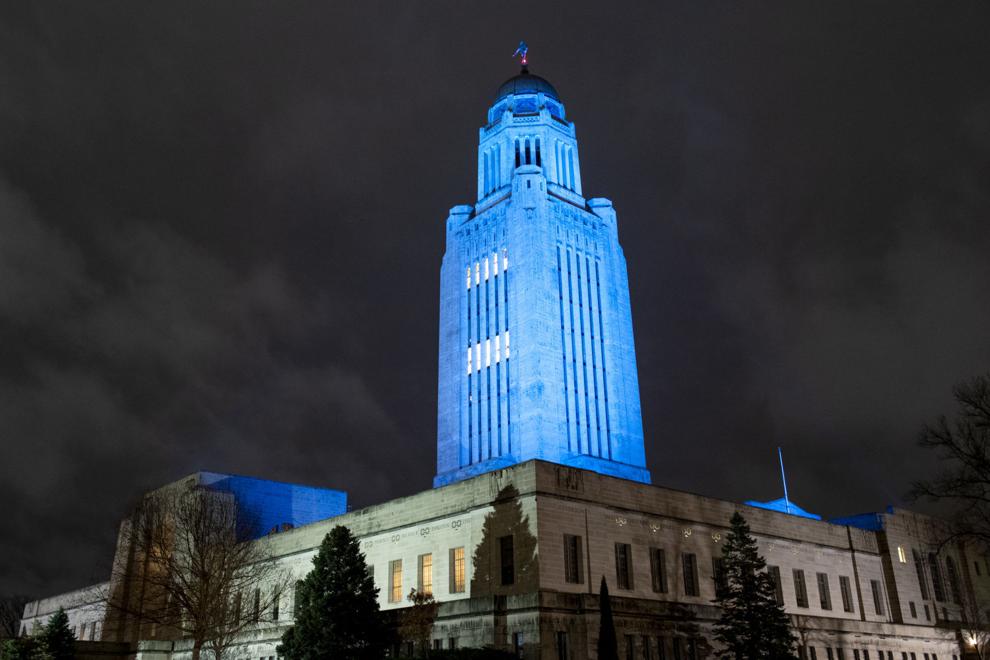 Protecting parents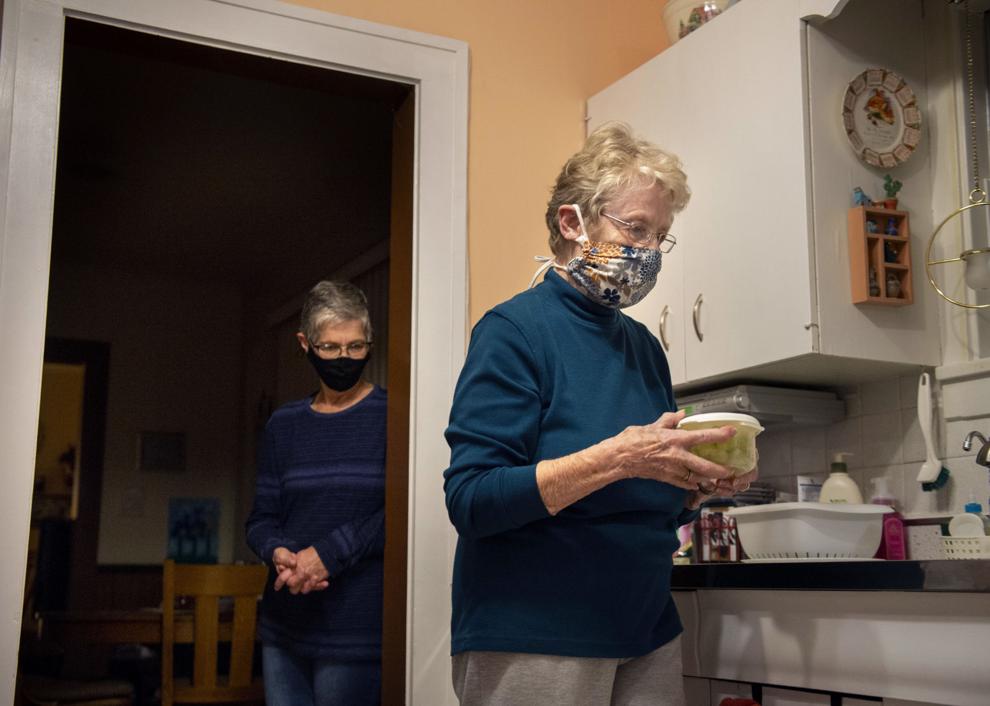 Basketball without fans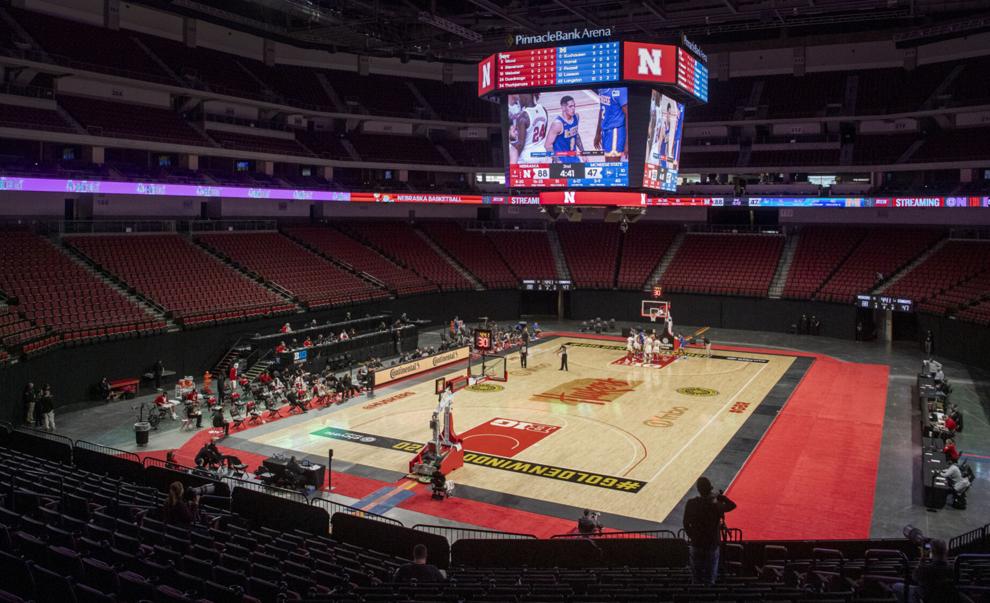 Thanksgiving to go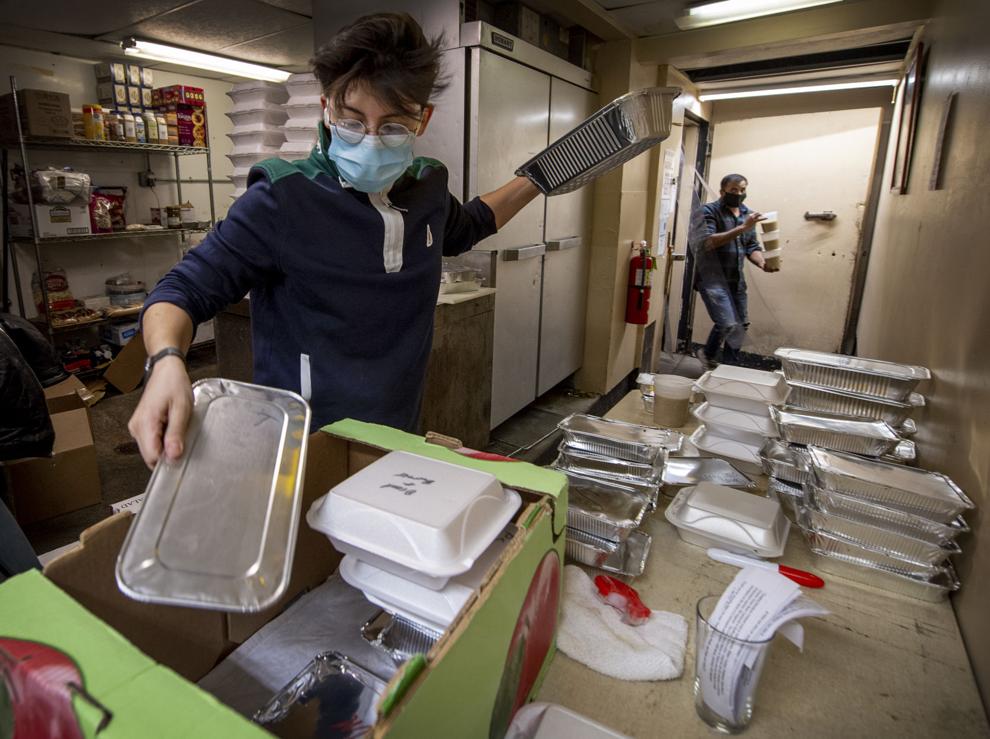 Basketball masks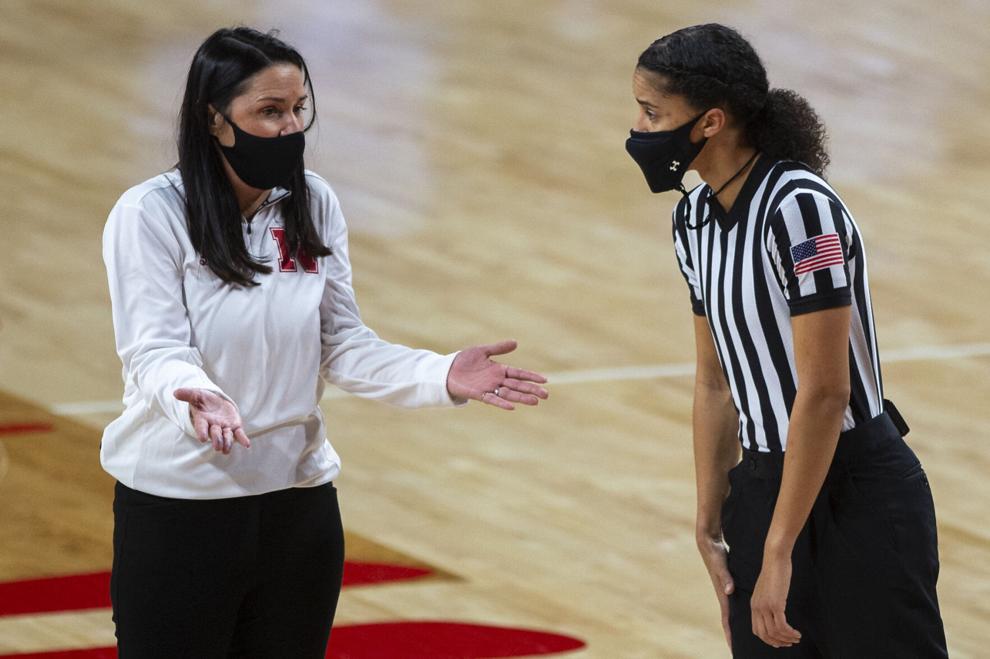 Food donation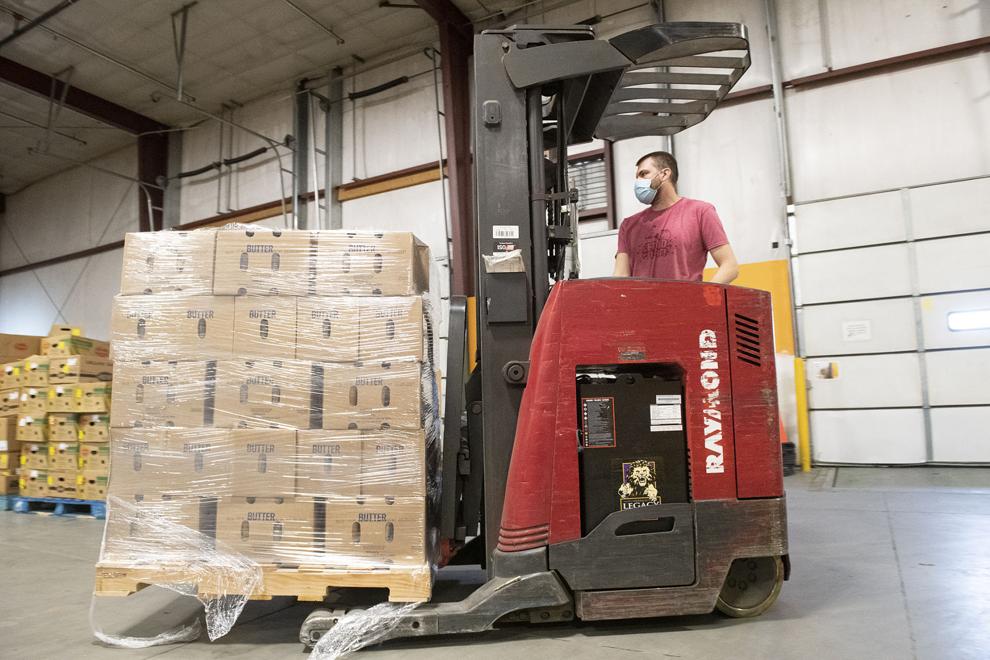 Sports cleaning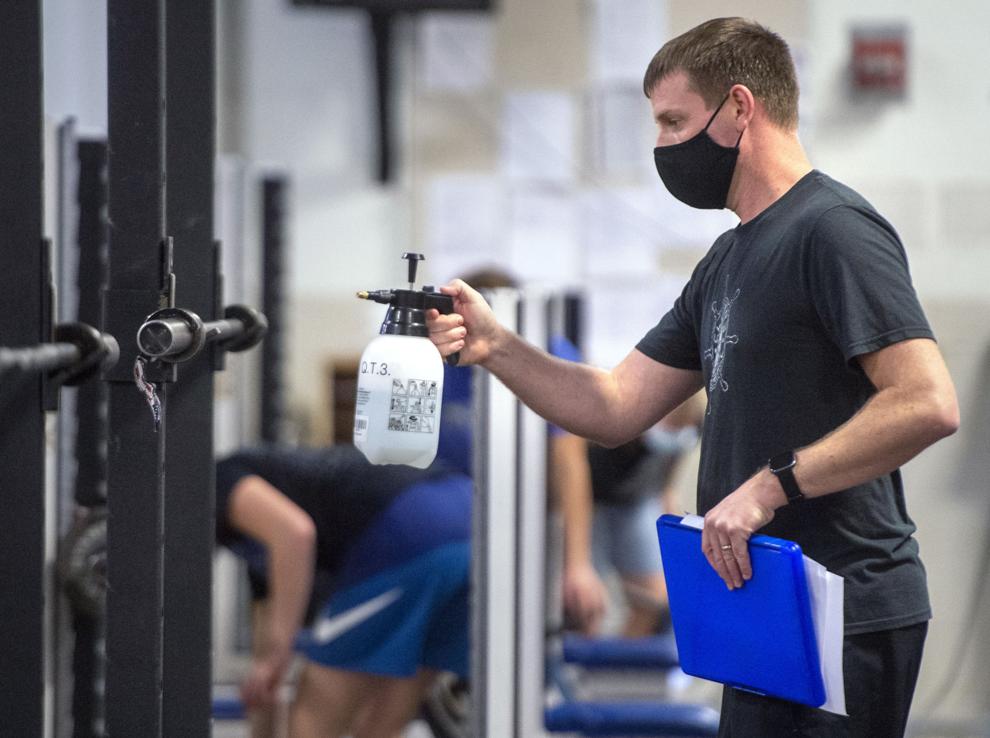 Socially distant Santa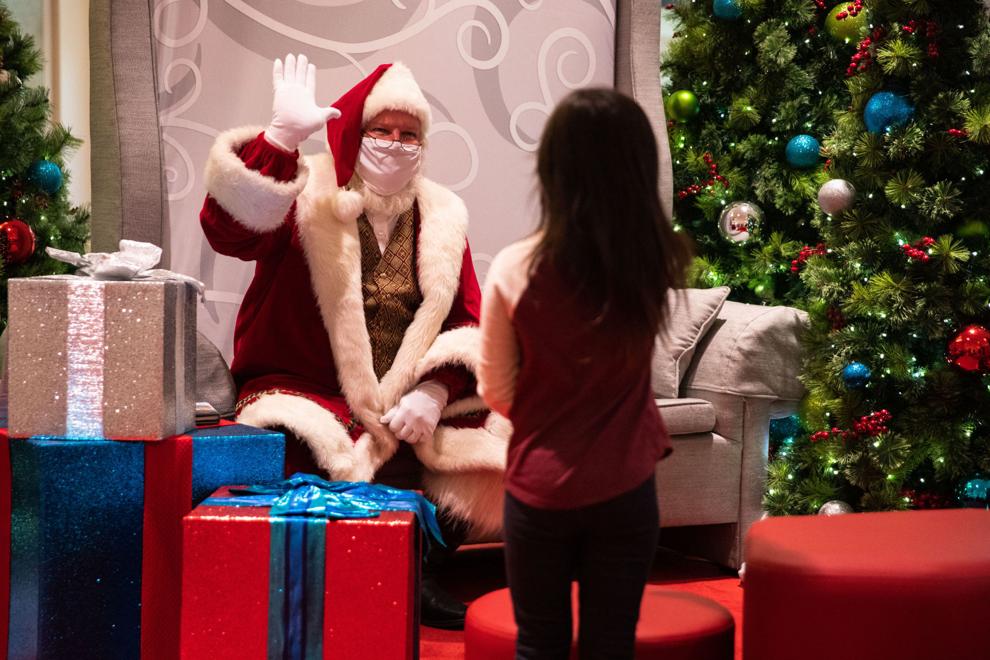 Christmas tree demand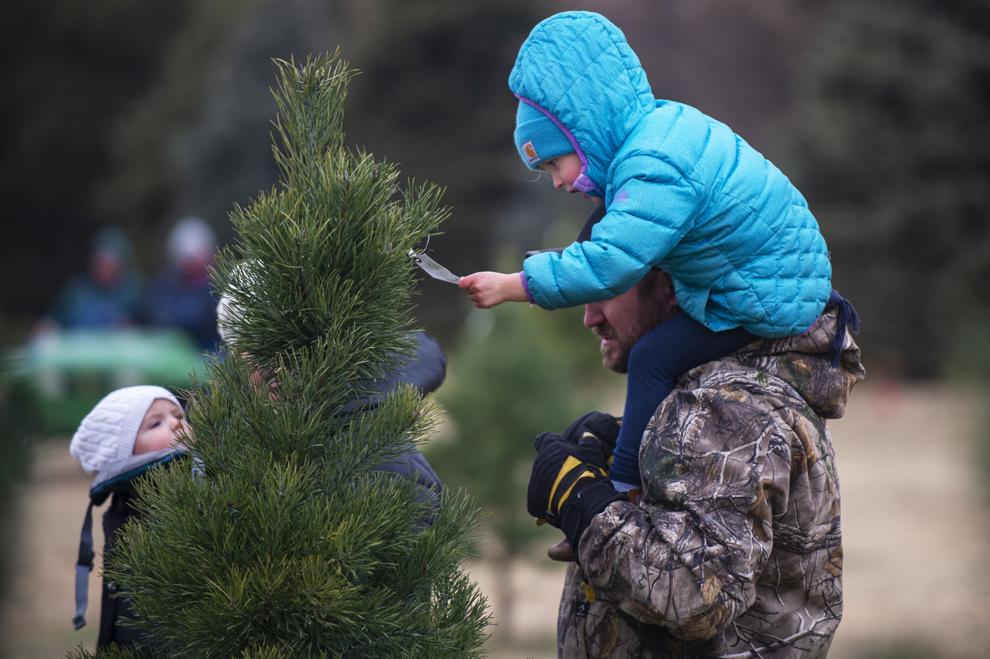 Zoo Lights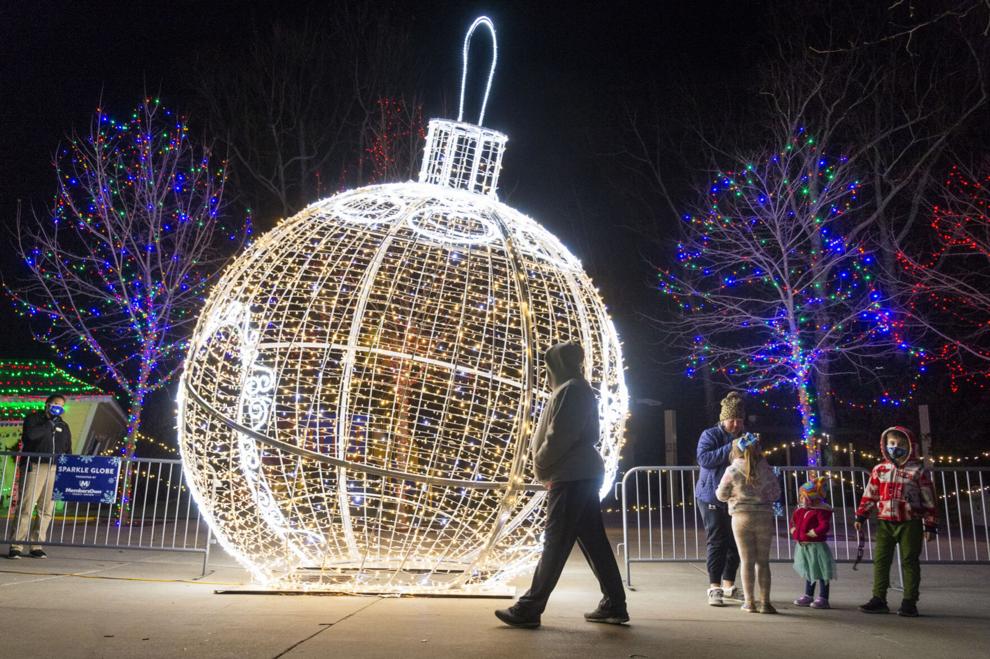 Clothing drive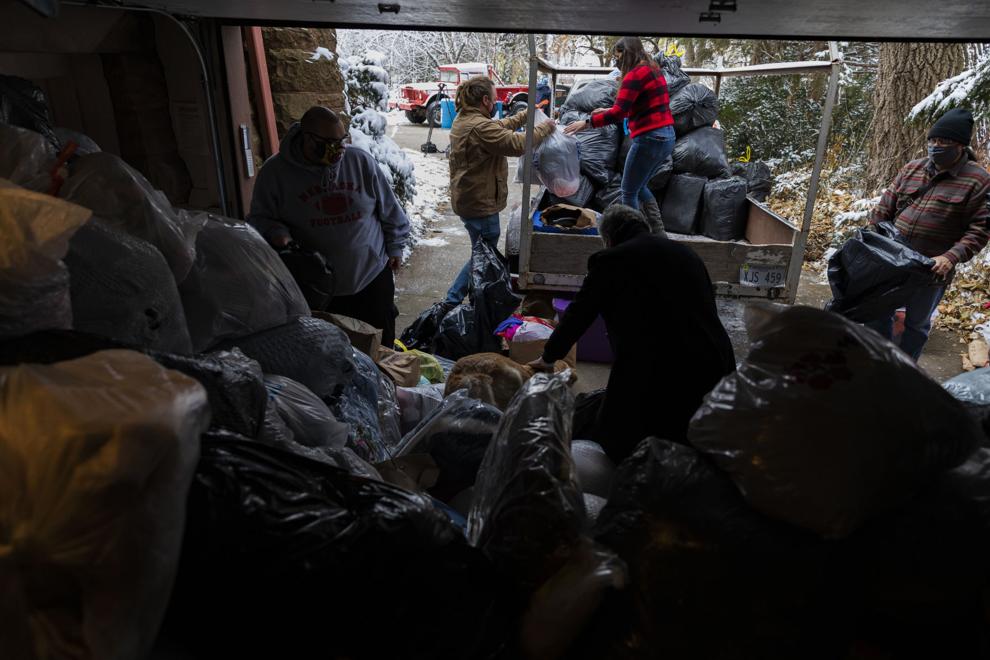 COVID-19 vaccine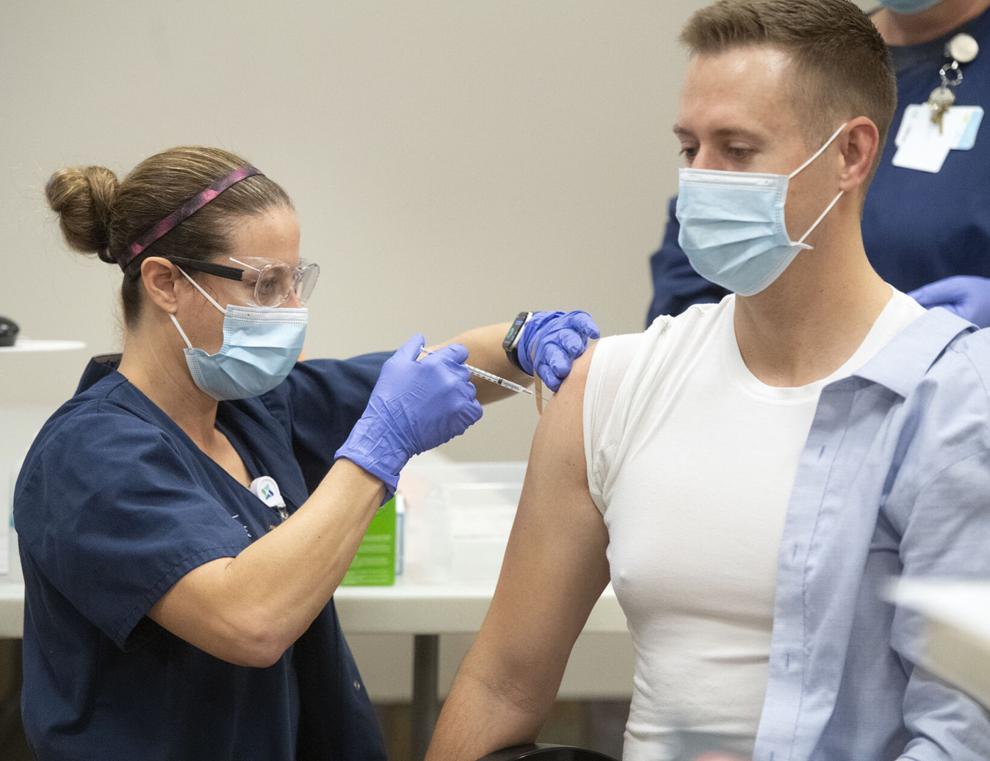 Recall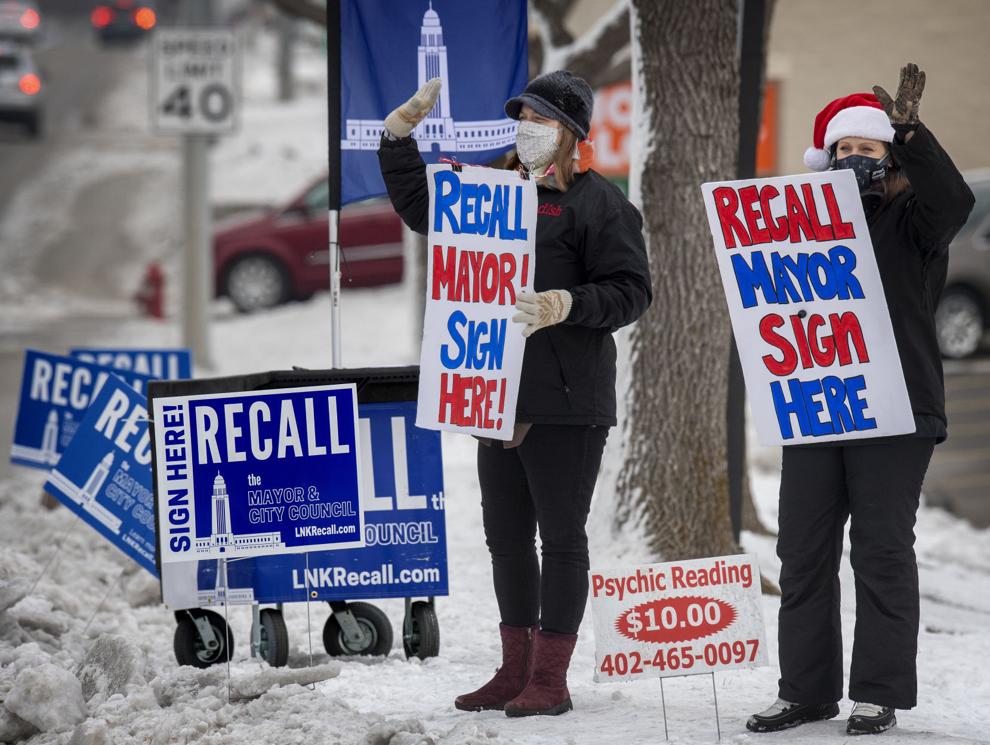 Snowplow Santa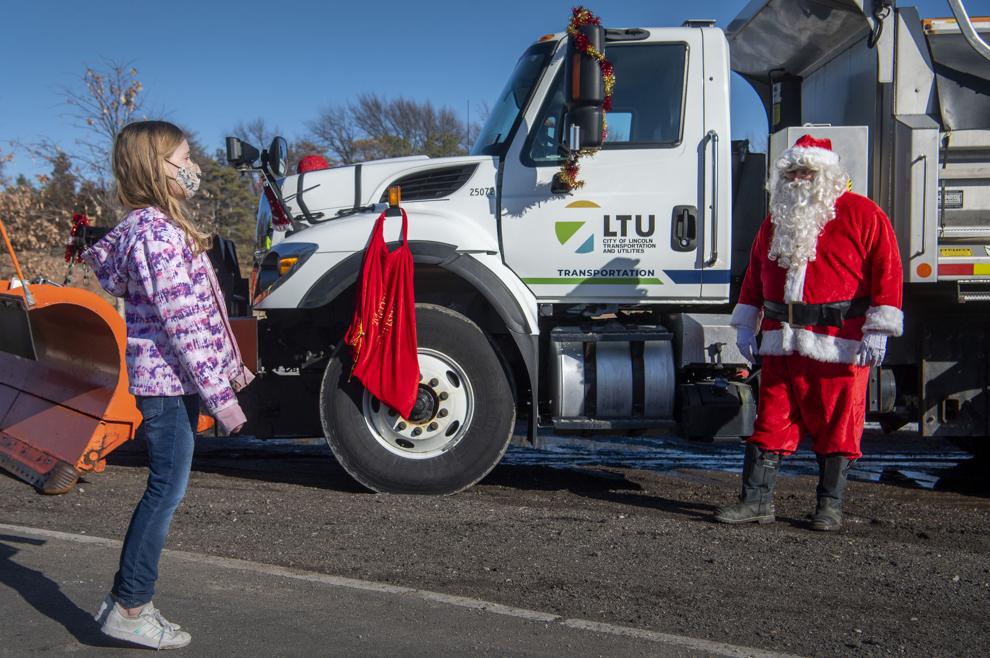 Christmas Star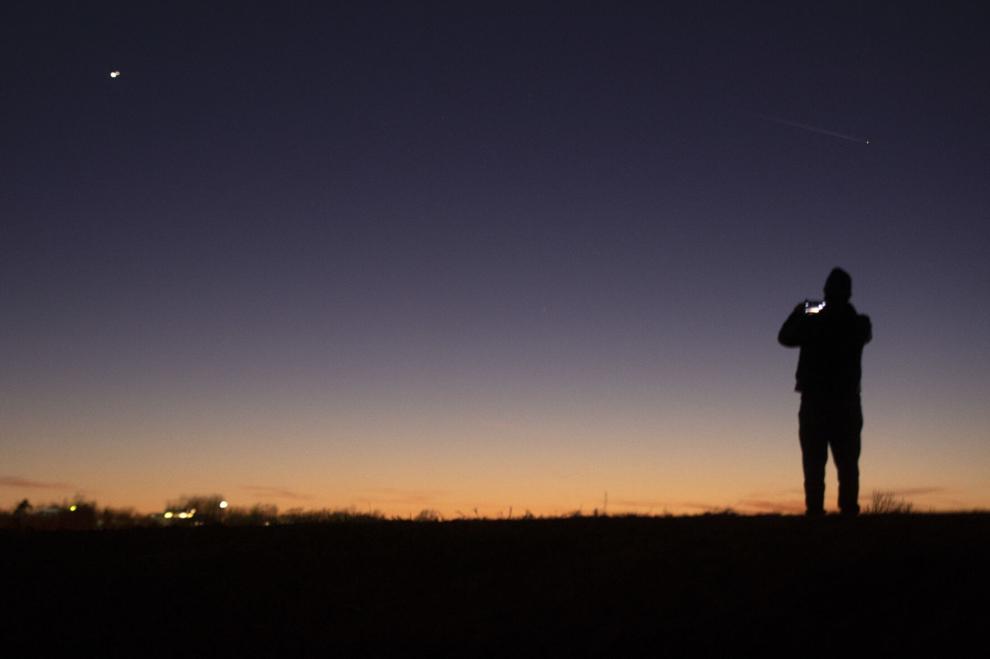 Santa visit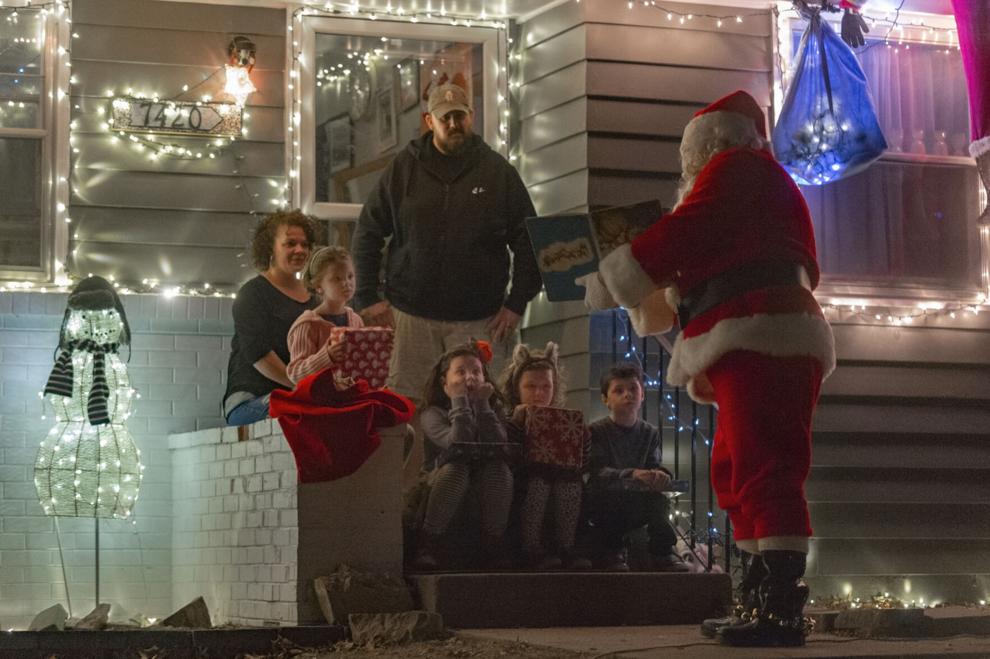 Pandemic Newspaper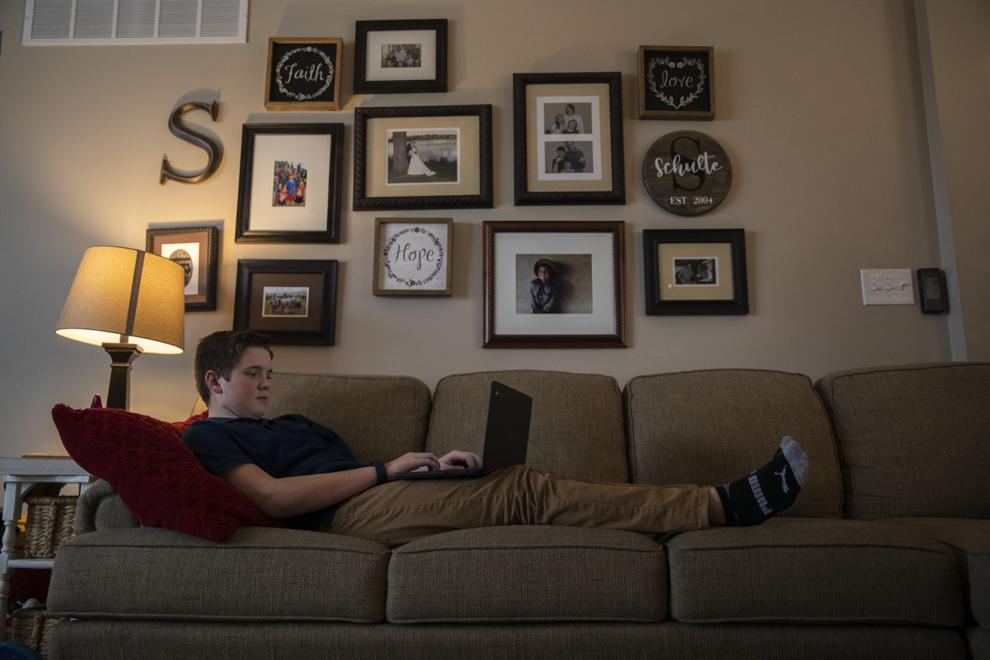 Basketball fans reduced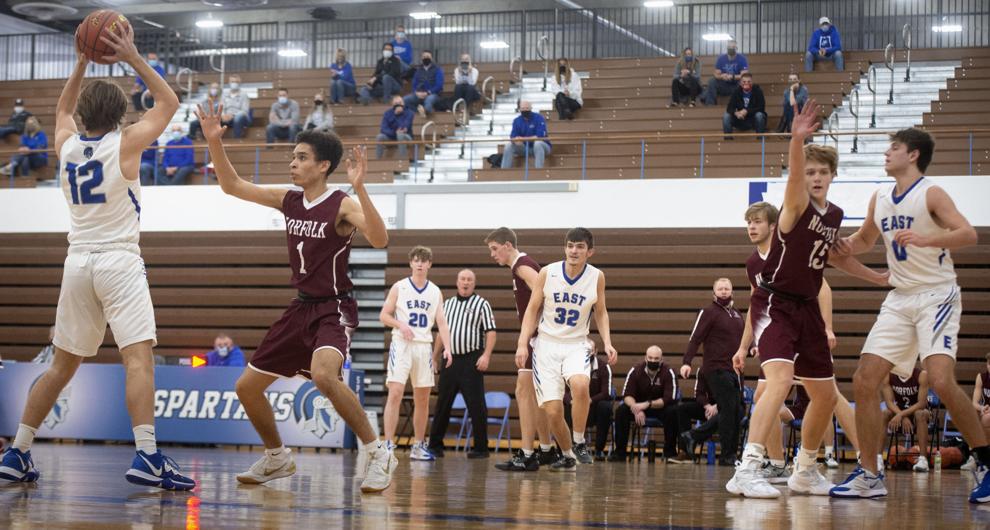 Outdoor fun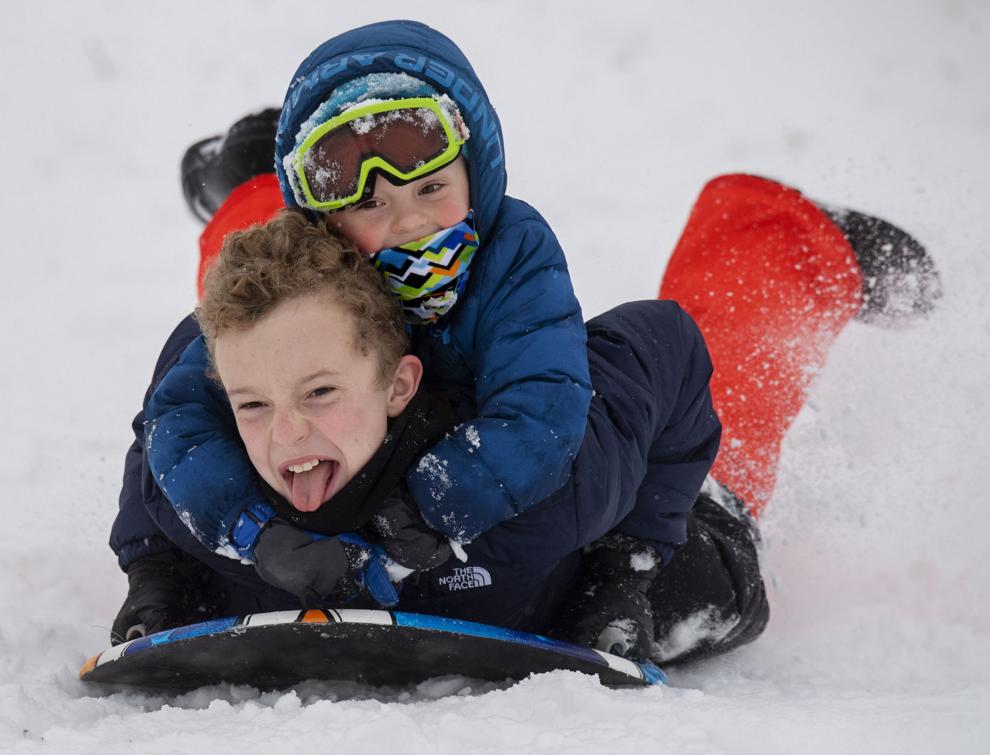 COVID Vaccine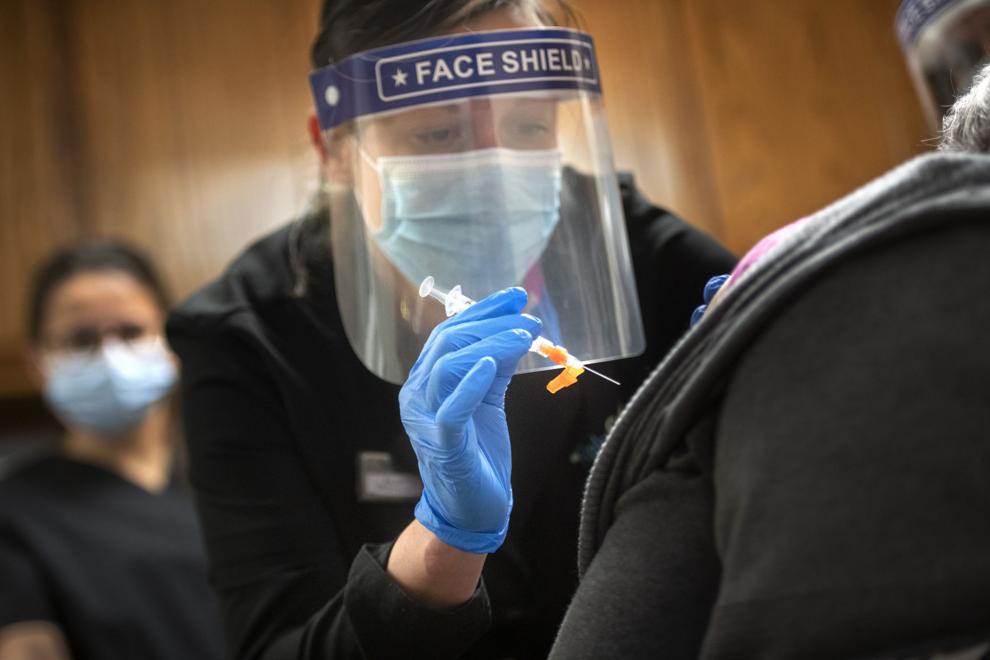 Basketball masks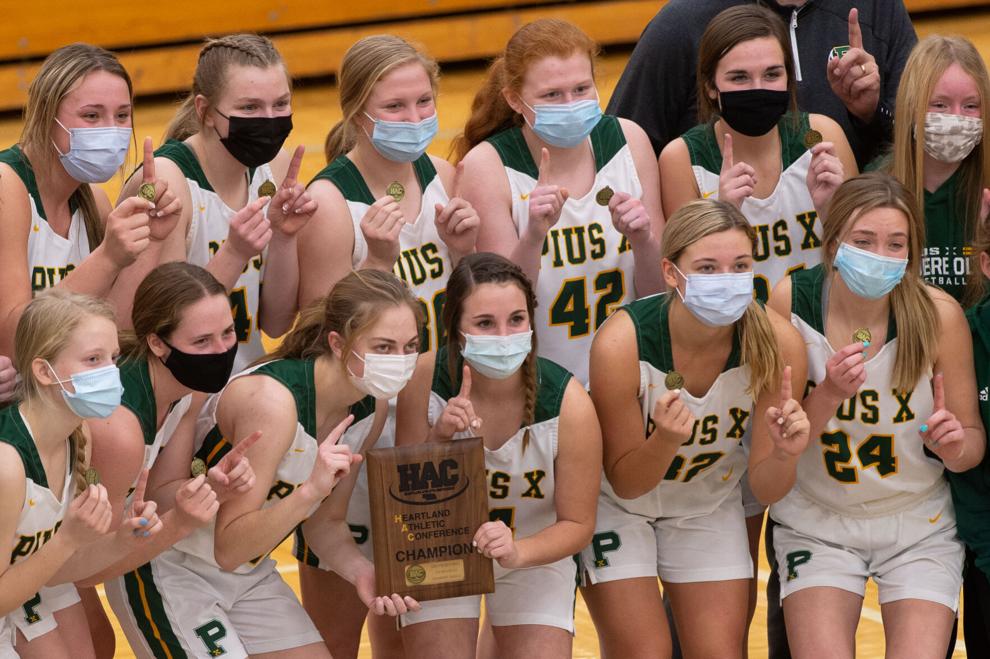 Trump Rally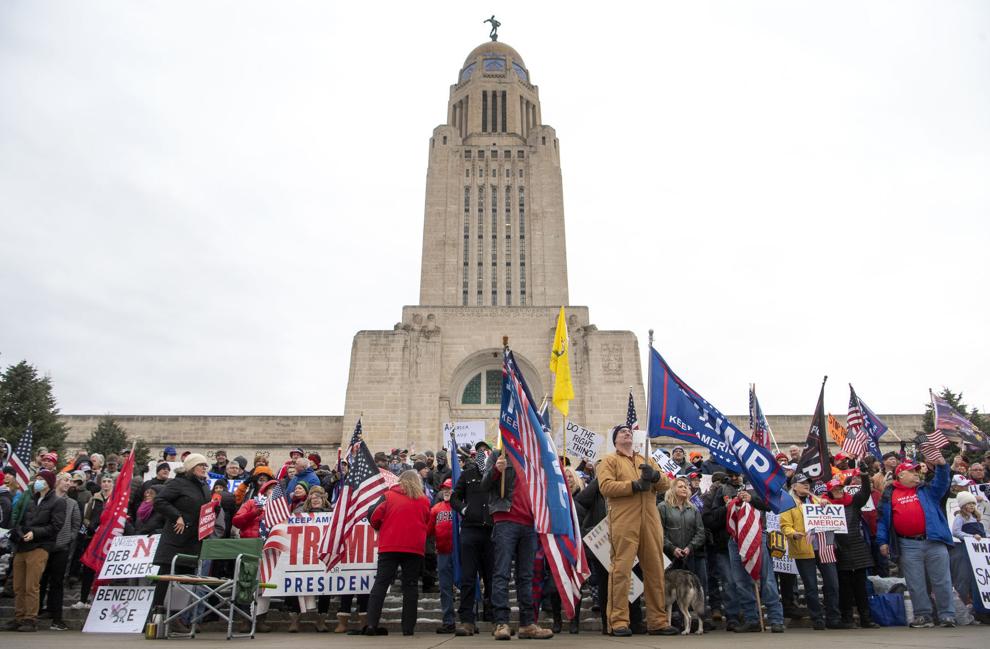 Mike Hilgers at Legislature's First Day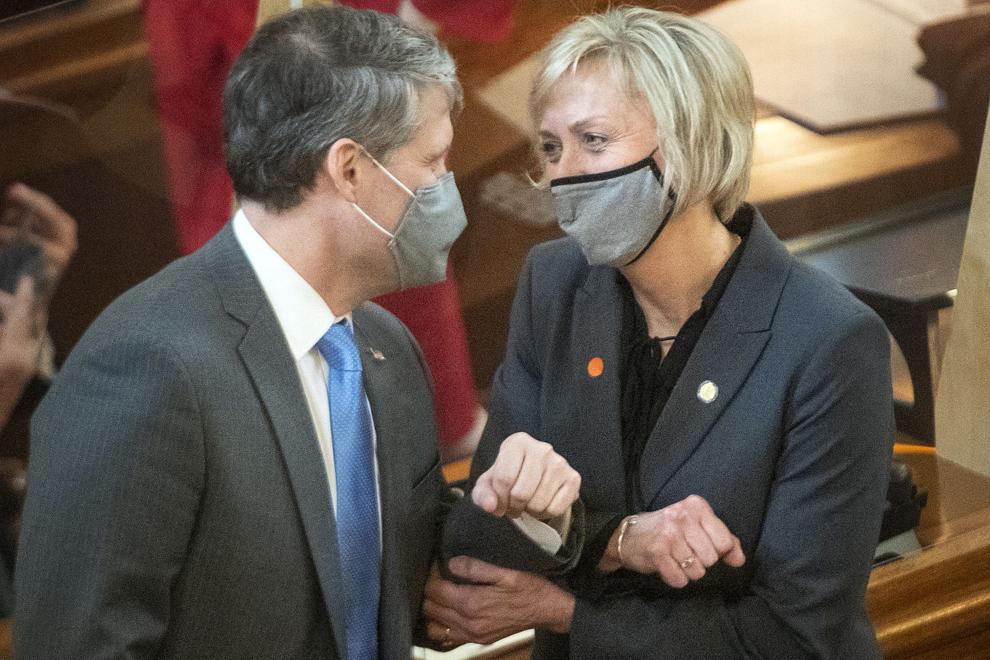 Zoo Bar membership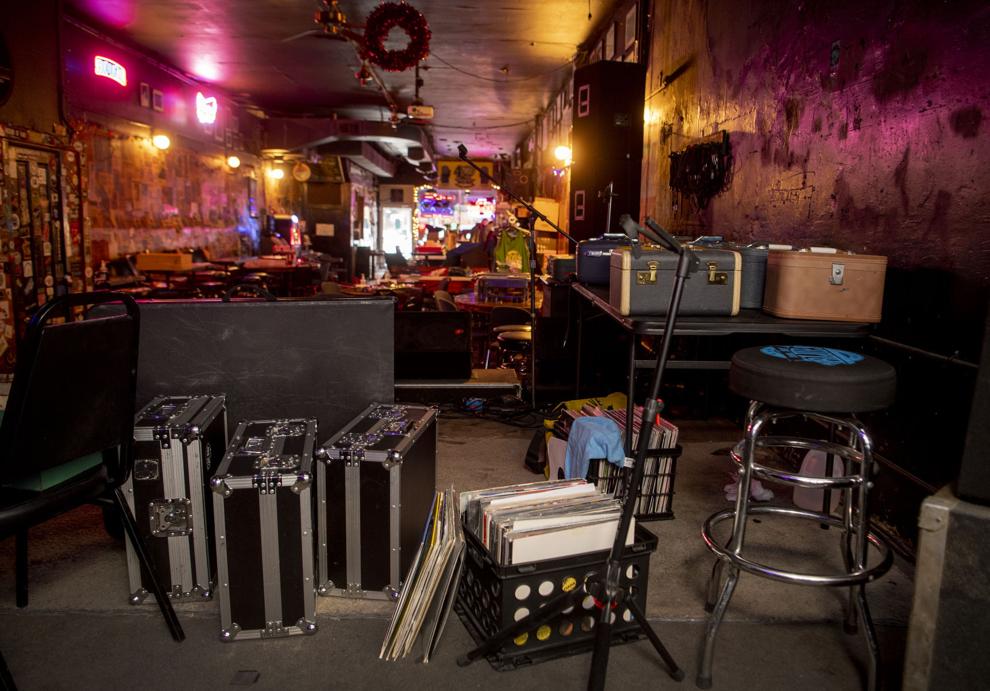 Eviction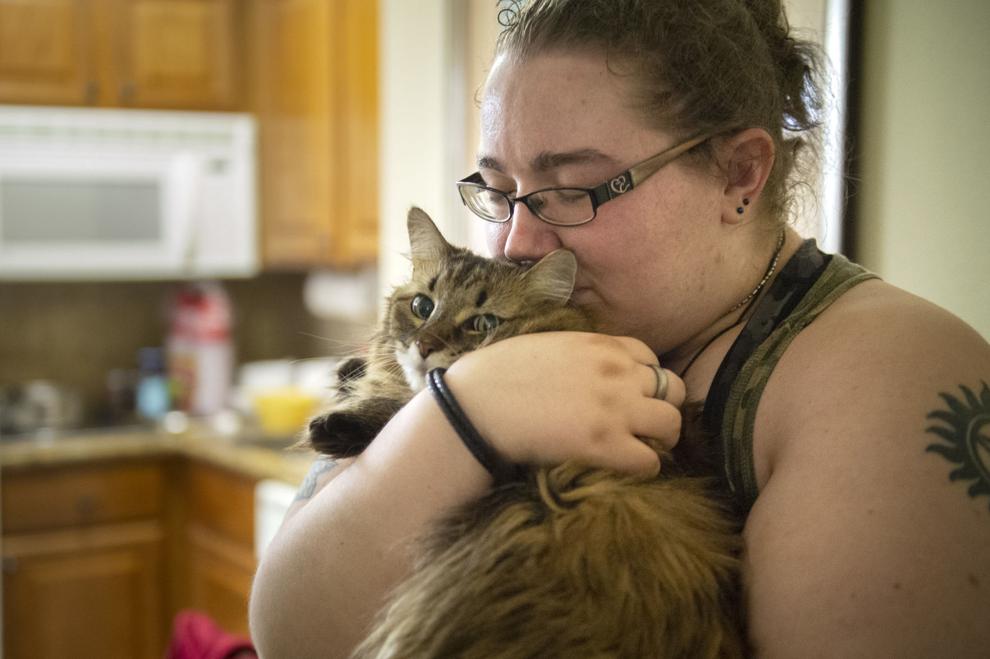 New high school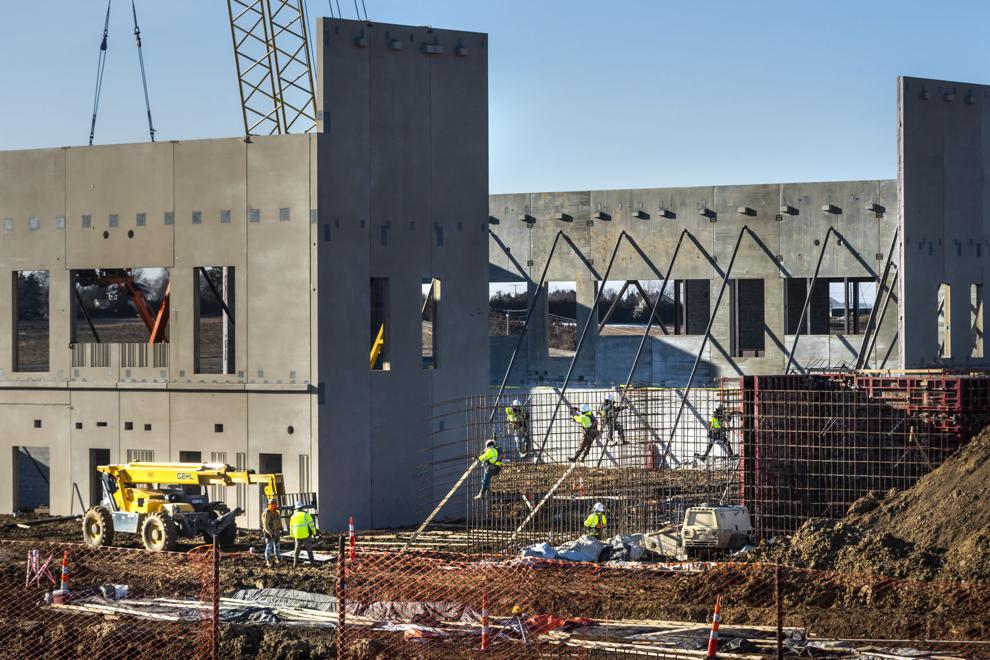 Ice fishing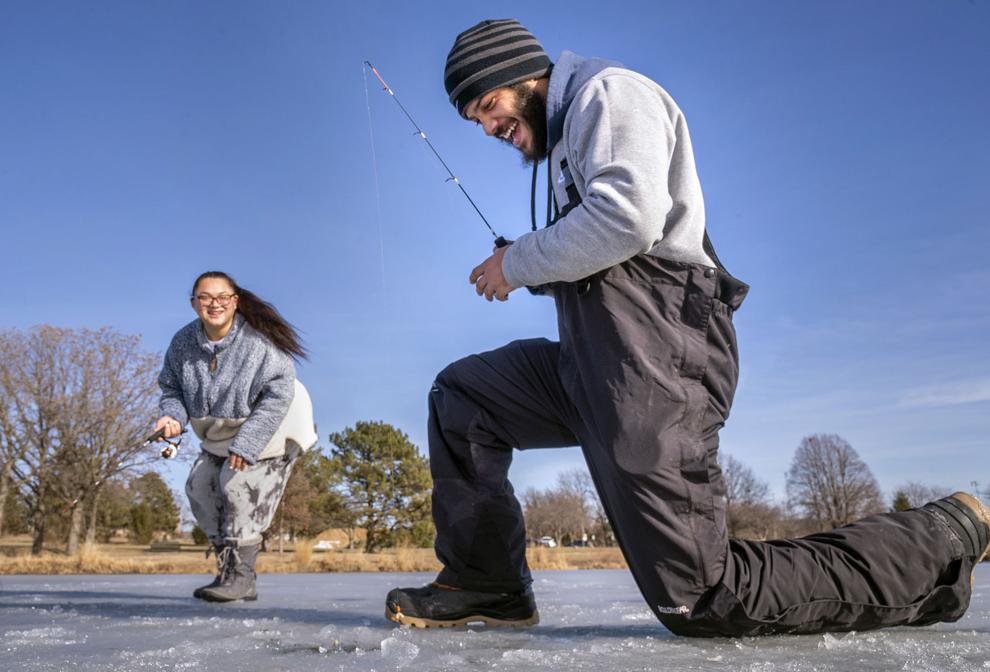 Danny's closes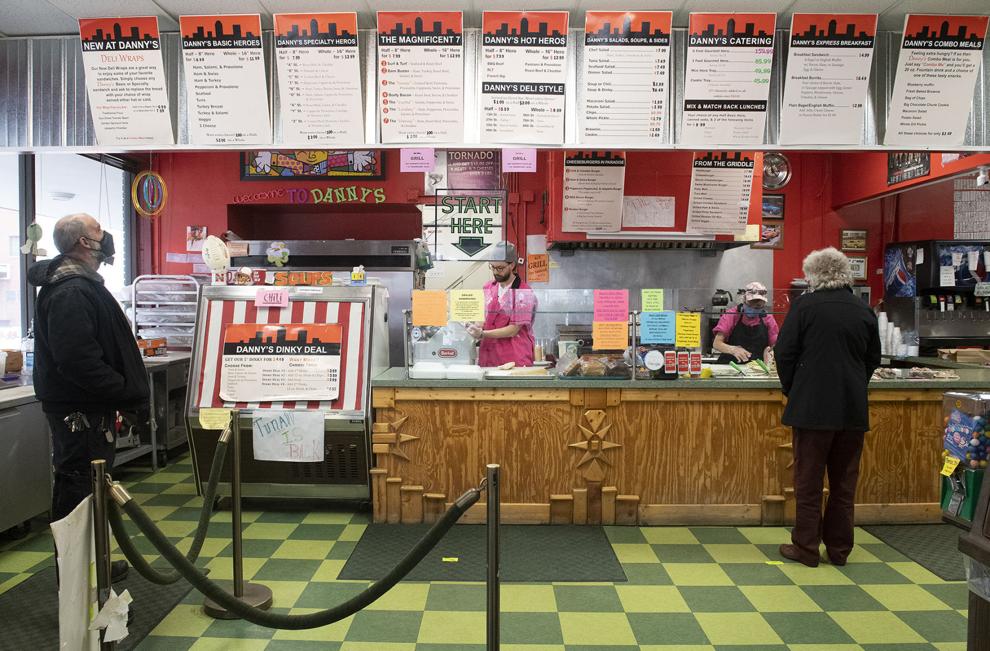 Expos resume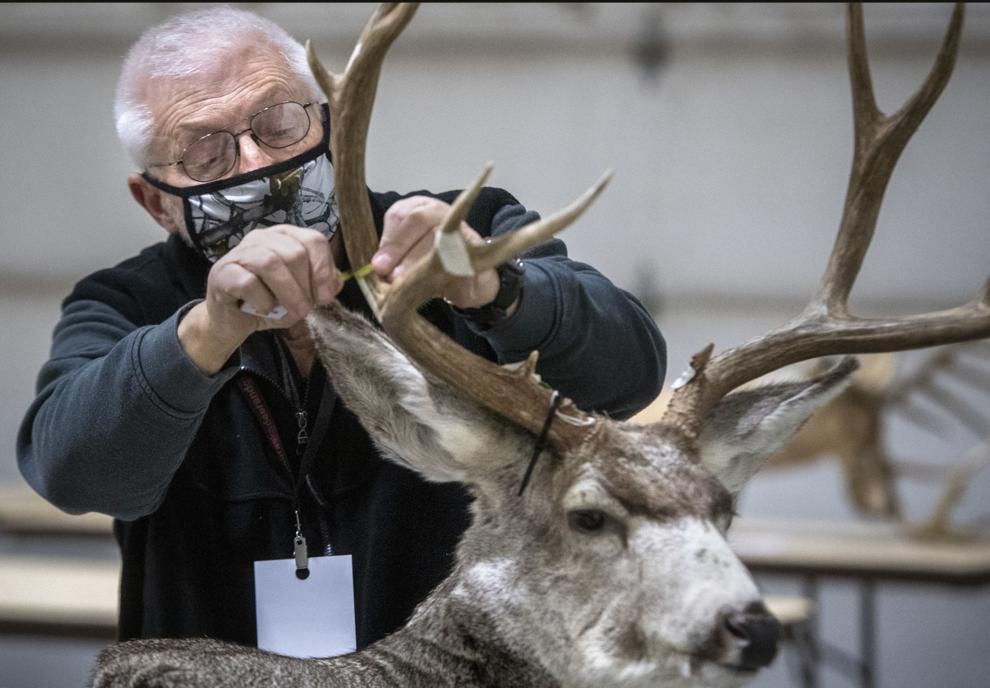 Swim meet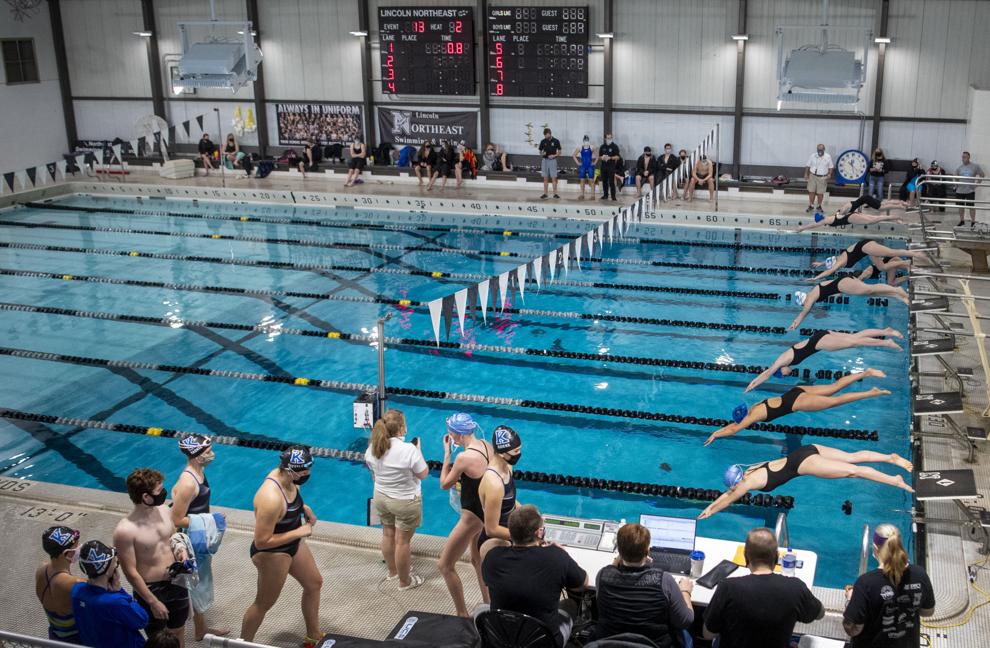 Vaccination event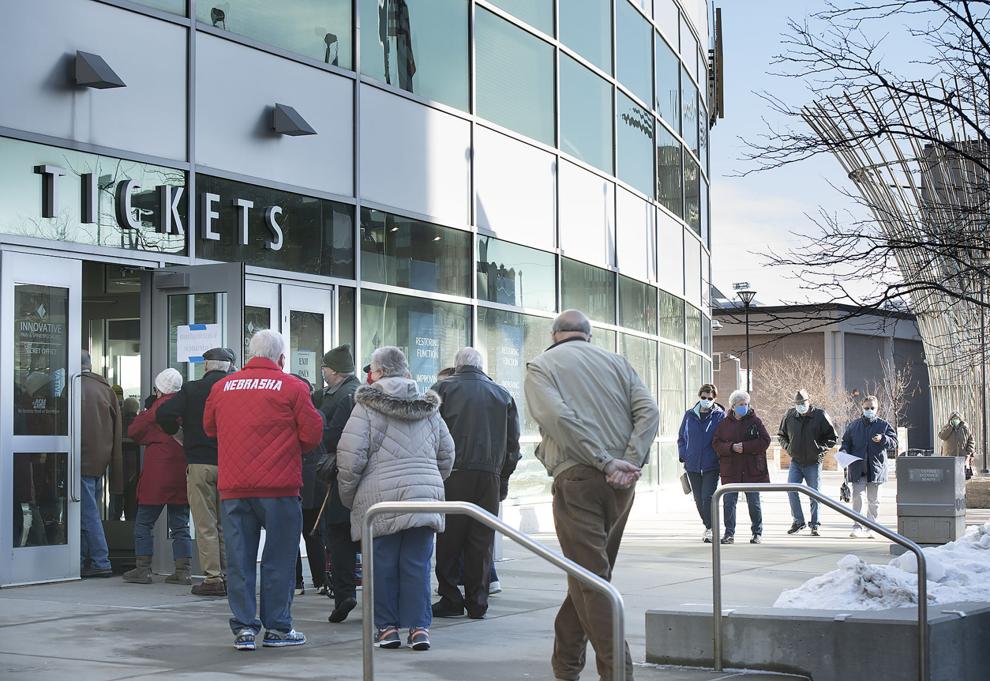 Winter bicycling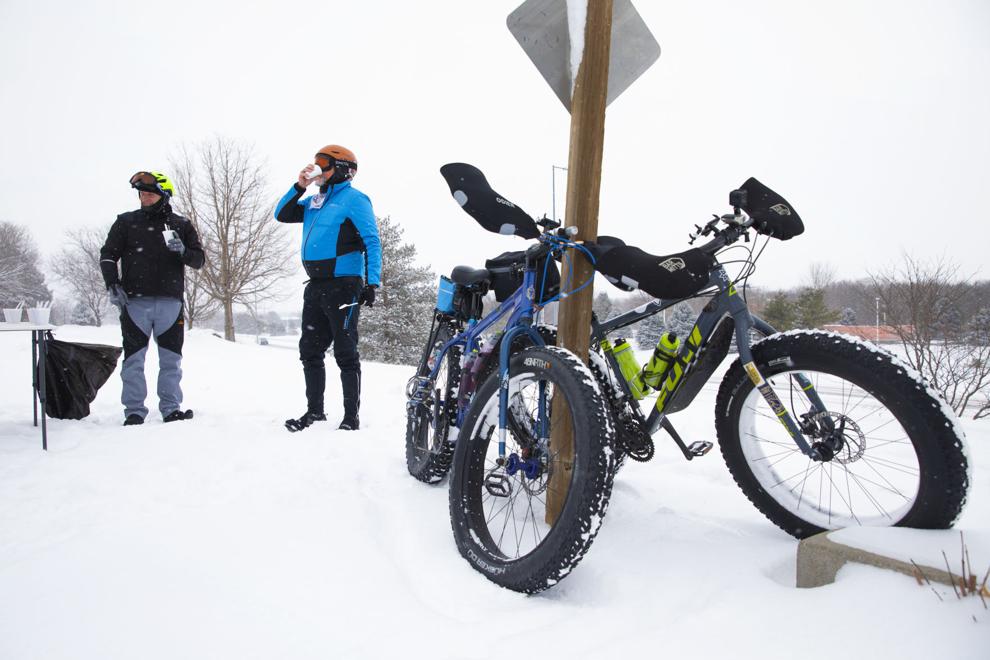 Legislative hearing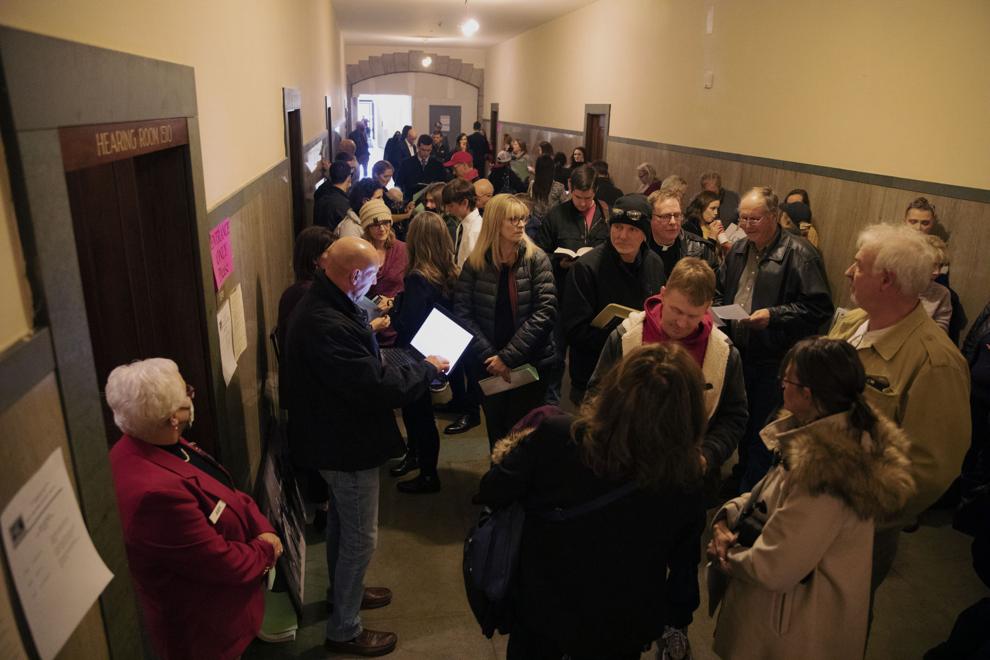 Biking in snow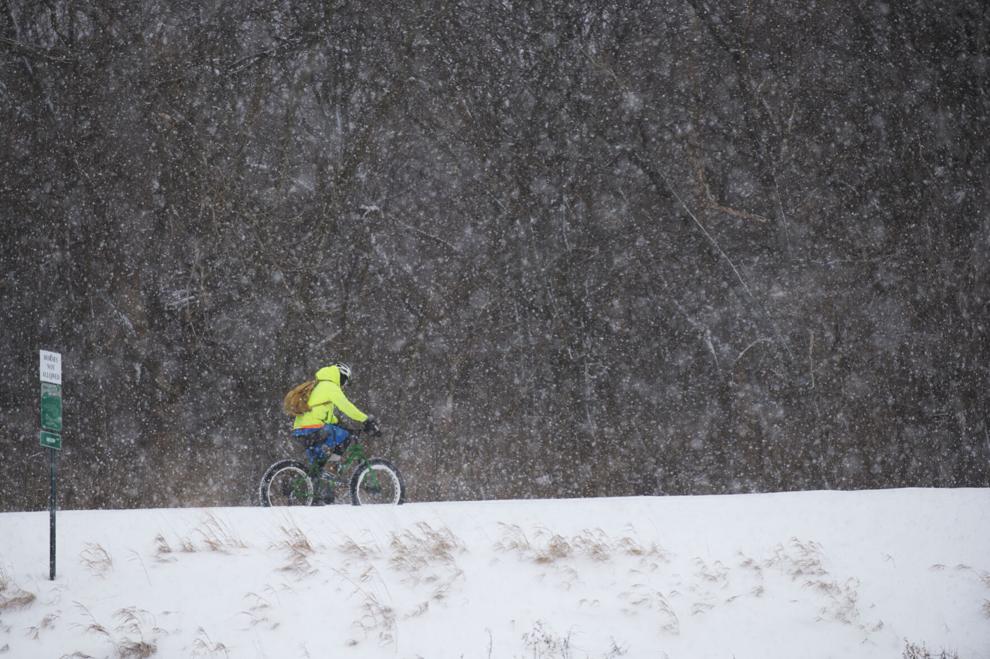 Snowshoeing