One year after COVID-19 made its first appearance in the state and dramatically changed the lives of all Nebraskans, including Gov. Pete Ricketts, he is optimistic that life will look a lot more like normal this autumn.
Students back in their school classrooms.
Big crowds at the big stadium for Husker football, although there may be "some modifications" and some older and more vulnerable Nebraskans may choose to be cautious and watch games on TV at home, at least for a while.
"It sounds wonderfully normally," Ricketts says with a smile. "I'm pretty optimistic."
At last, hopefully, an end to the isolation, and occasional waves of fear or doubt or danger, that disrupted so many lives as the dark intruder swept across the country.
But that upbeat look at the future that may be unfolding a few months from now also relies on continued diligence in terms of personal behavior, Ricketts said, teamed with the steady flow of vaccine into arms across the state. 
Wear a face mask when appropriate, try to maintain 6 feet of personal distancing, avoid crowded indoor spaces, wash your hands frequently, get tested, quarantine if exposed —  that familiar list that Nebraskans have heard for a year still remains on the table.
The virus has ended the lives of more than 2,200 Nebraskans as it moved relentlessly across the state, centering most lethally at the beginning in assisted-living facilities where aging Nebraskans were particularly vulnerable. 
Within a few months, Nebraskans who choose to get vaccinated — and that is the wise choice, the governor suggests — will have received a dose or two of protection from the virus, Ricketts said, clearing the path for a welcome, but careful, return to normalcy after a year of caution and concern.
President Joe Biden has said there will be sufficient vaccine available for every adult American by the end of May.
"By fall, everyone who wants a vaccine will have had the opportunity," Ricketts said. 
What lies ahead for Nebraskans, he said, is "a more normal life."
Nebraska's first confirmed case of COVID-19 occurred in Omaha on March 6, one year ago, when a seriously ill woman from Douglas County was hospitalized following her return from a trip to England.
And that began to change everything.
For Ricketts, it quickly began to dominate his governorship, as he immediately turned to the experts at the University of Nebraska Medical Center, an acknowledged leader in the field of highly infectious diseases, for counseling and advice.
A year later, he continues to touch base with the Medical Center a couple of times a week, he says, "but other sources have also developed" as he has attempted to include and balance all the factors in play. 
"So far," the Republican governor said, he has been "very pleased" with the efforts of Biden and his administration to aggressively attack the virus by dramatically ramping up the supply of vaccine.
But Ricketts does have a suggestion: "I would appreciate it if the vice president or president would participate once in awhile" in the regular White House briefings for governors updating the battle against COVID-19. 
That adds clout and public attention, he said.
Vice President Mike Pence was a regular participant in the Trump administration's virtual briefings.
Even now, the governor says, the virus occupies "almost all of my time, as it did most of the last year."
Ricketts continues to hold regular news briefings at the Capitol, keeping a spotlight on the battle against the virus, usually scheduled two or three times a week. 
As in most states, it's the governor who clearly has emerged as the face of the battle against COVID-19.
During a socially distanced interview in the ornate governor's office earlier in the week, Ricketts immediately gave credit to "my great team" for the work that his staff members and other state employees have done in responding to the challenge, learning, growing and adapting along the way.
"So many people stepped up," the governor said.
Despite devoting most of his time to the virus, he still has been able to perform his other duties as governor, he said, including helping deliver "the most significant property tax relief yet."
"We were still able to make progress despite the pandemic," Ricketts said.
An exception is "no trade missions," he said, although that could change this coming autumn. 
Meanwhile, the governor said, he will be traveling throughout the state more often once again.    
"Definitely," he said. "I'm going to get out more."
Yes, there has been prayer, Ricketts said, usually a couple of times a day.
"When it comes to faith, what we missed most was not being able to attend services at St. Margaret Mary's Church" during the worst days of the pandemic, the governor said. 
Attending Sunday services at that Catholic parish in central Omaha is "a great joy for me," he said.
And what has he learned about himself during this long year of challenge, personal stress and strain?
"Quite frankly," he said, "there has not been a whole lot of time for introspection."
Ricketts credits "Nebraska grit and generosity" for helping weather what appears to have been the worst of the storm. 
There has been a visible sense of community as "everyone worked together" to confront the challenge, he said.
PHOTOS: STATE OF THE STATE ADDRESS
Photos: State of the State address
State of the State, 1.14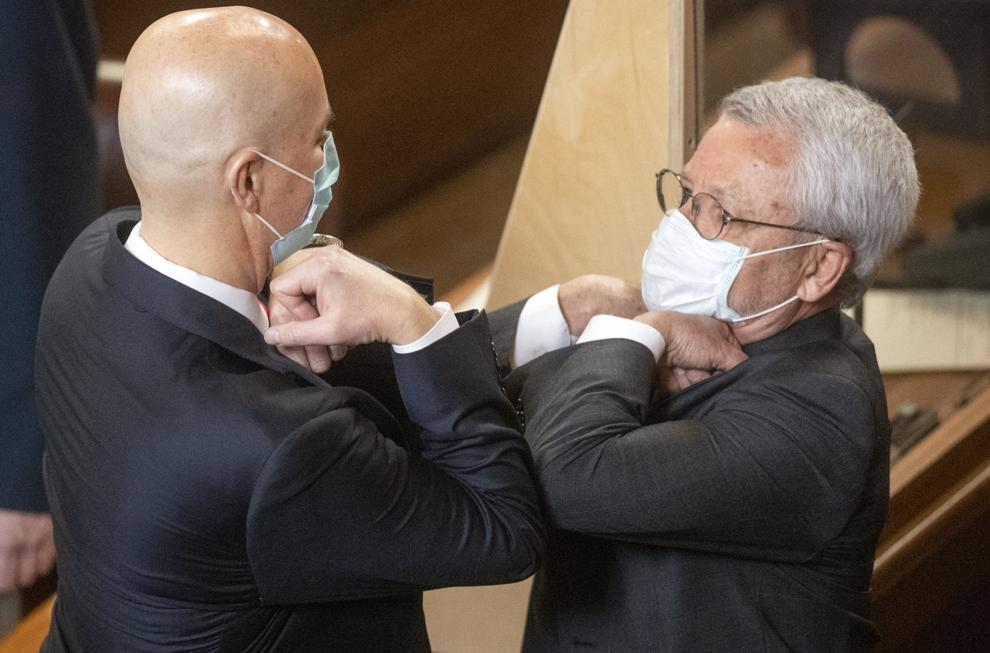 State of the State, 1.14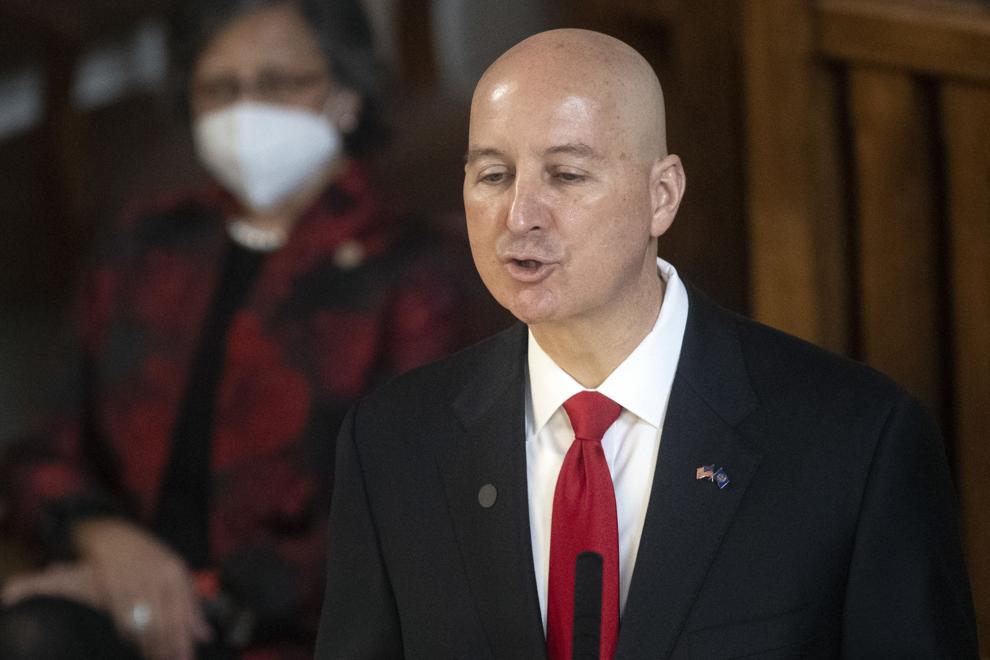 State of the State, 1.14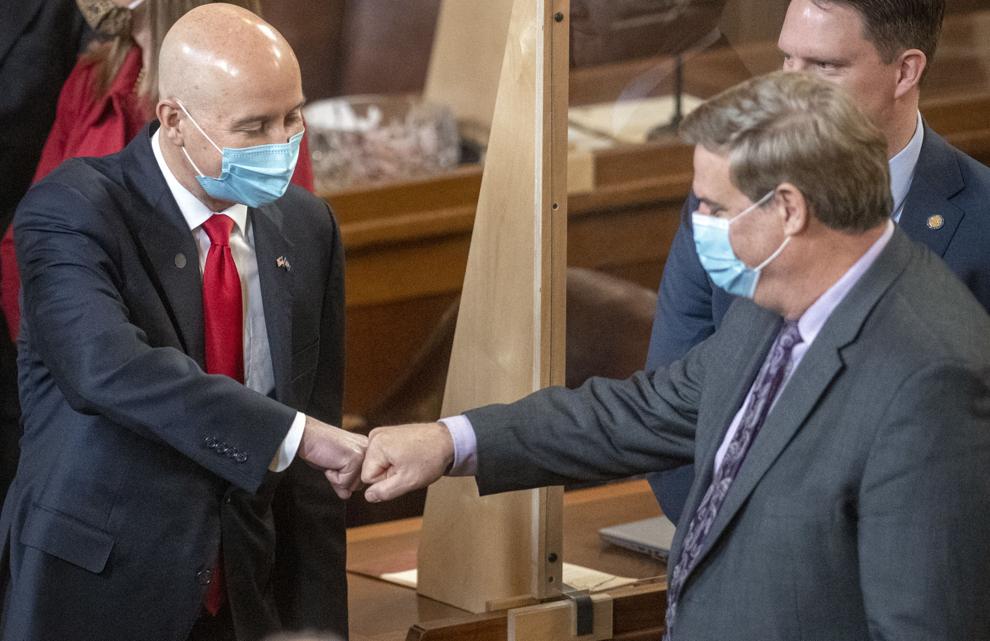 State of the State, 1.14
State of the State, 1.14
State of the State, 1.14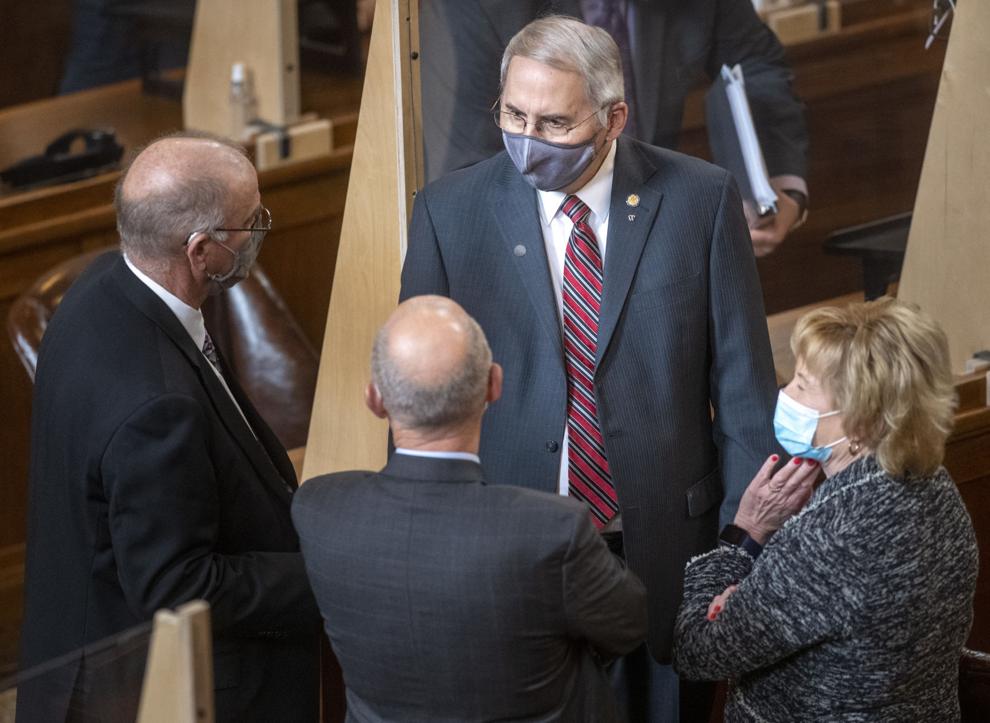 State of the State, 1.14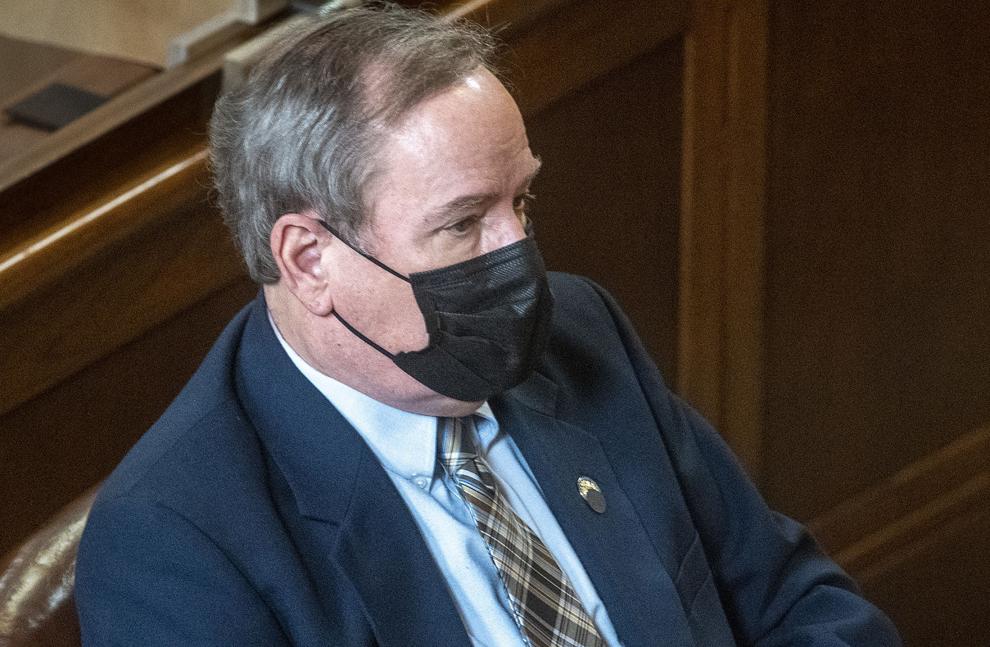 State of the State, 1.14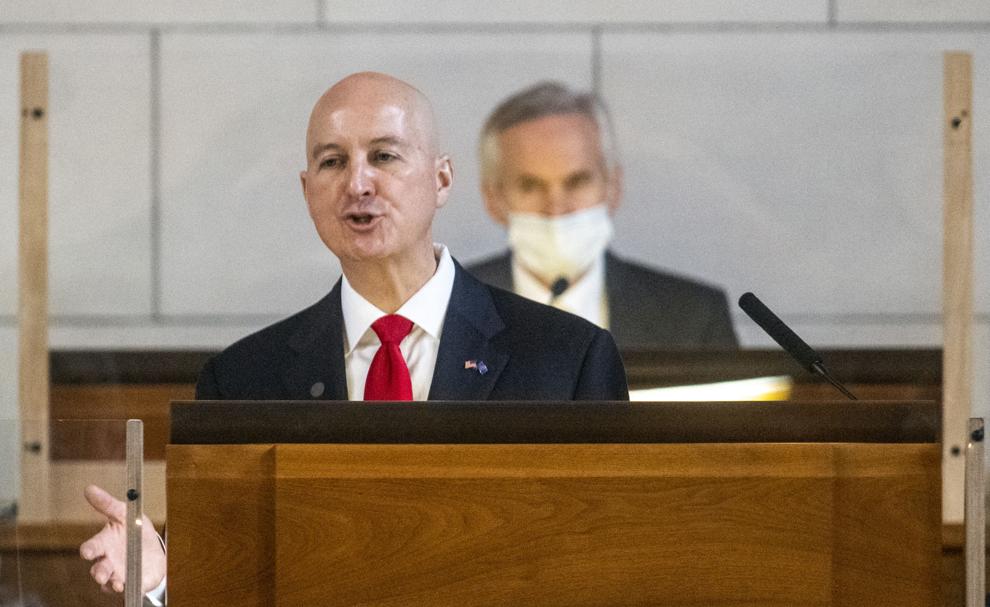 State of the State, 1.14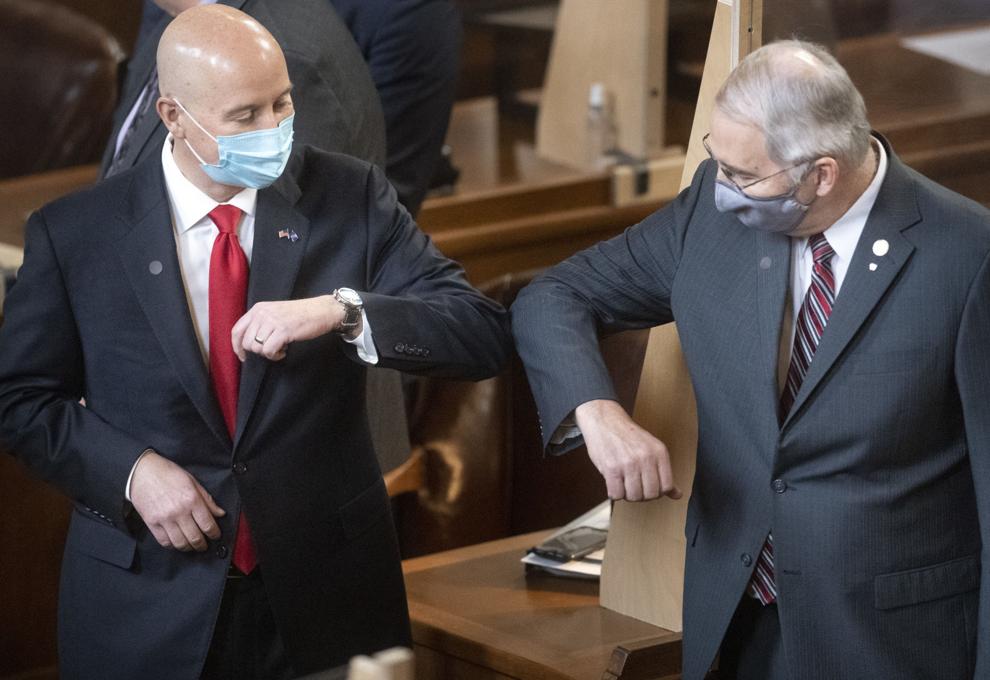 State of the State, 1.14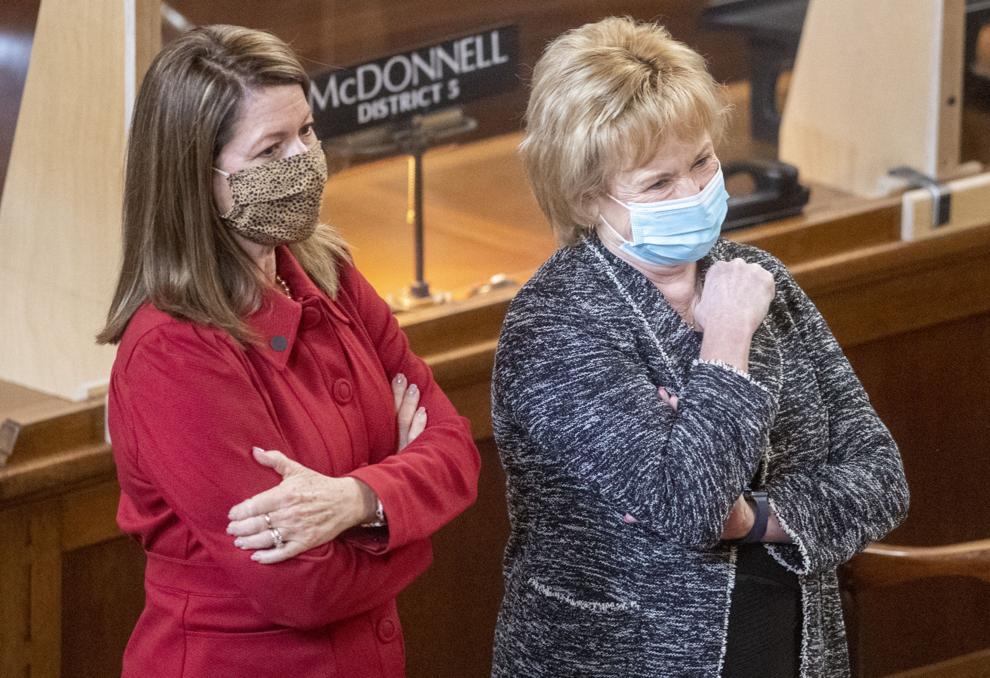 State of the State, 1.14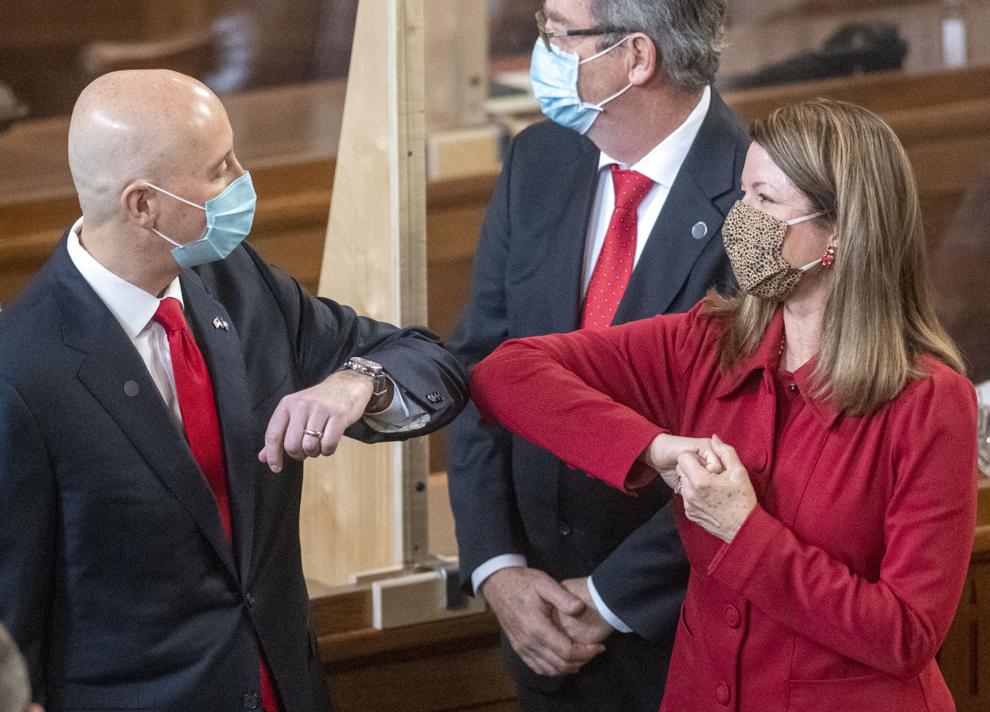 State of the State, 1.14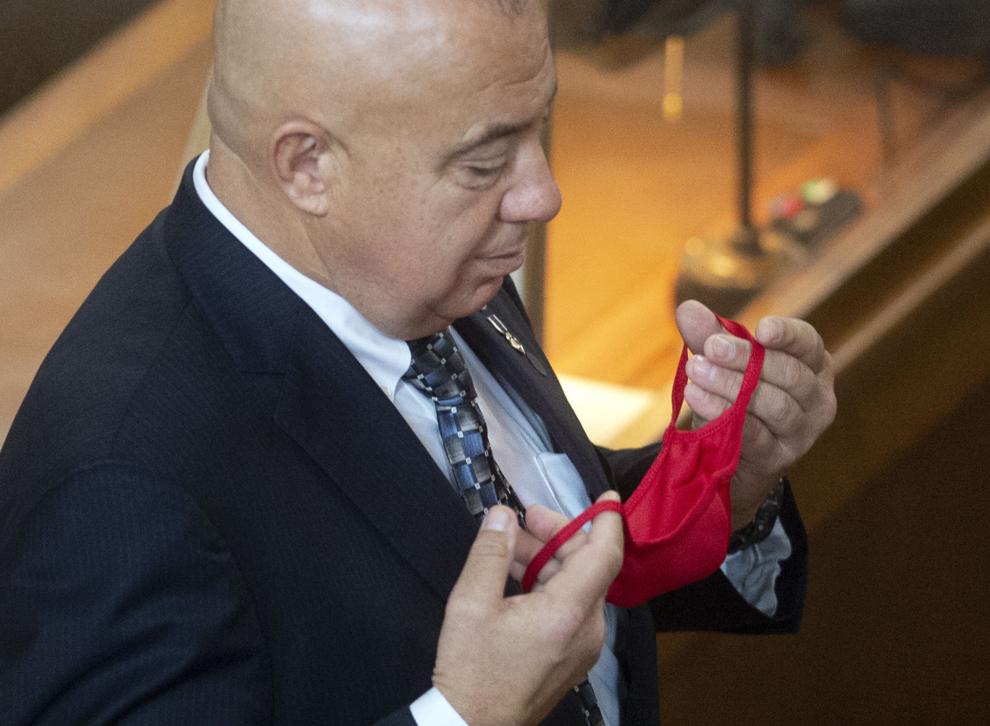 State of the State, 1.14