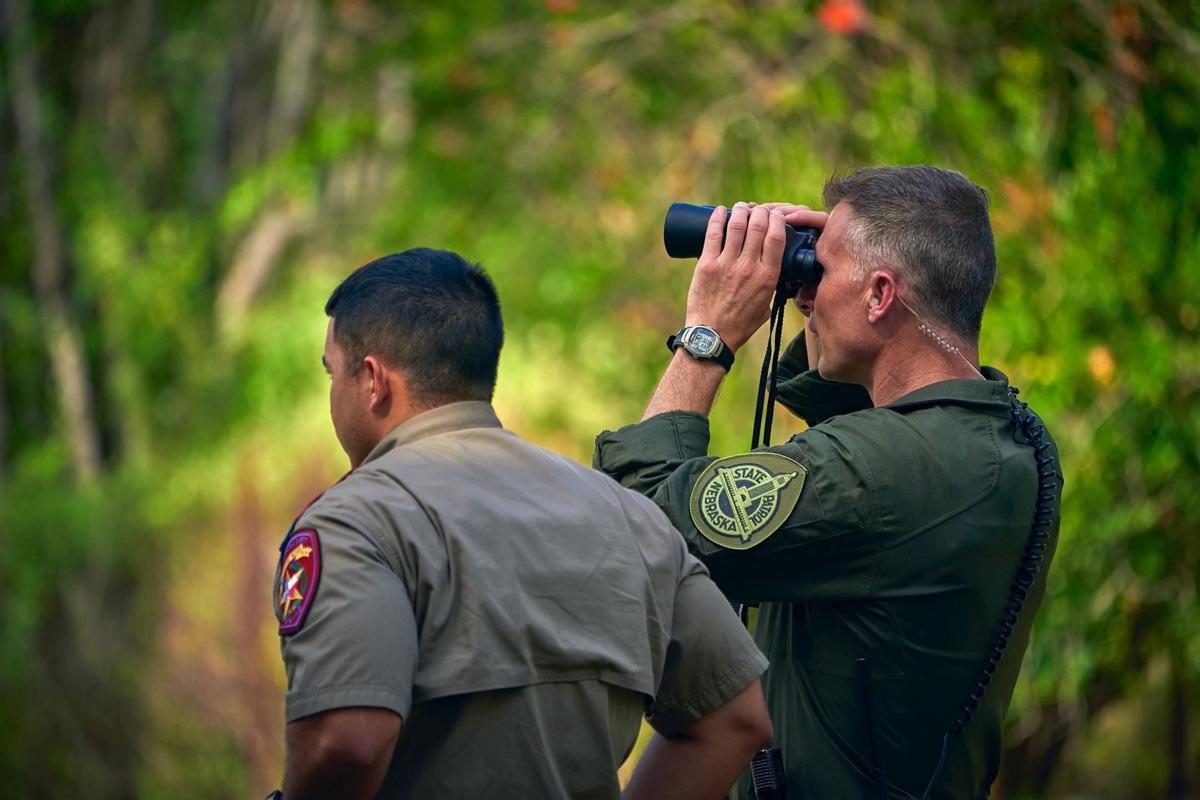 Citing the need to assist a fellow state that is battling a wave of illegal immigration, Gov. Pete Ricketts on Thursday defended his decision to dispatch Nebraska State Patrol troopers to the Texas border with Mexico without assurance that Nebraska will be reimbursed for the $500,000 in estimated expenses.
Nebraska signed an agreement that it would not seek reimbursement with the understanding that a special session of the Texas legislature might provide some funding for expenditures, Ricketts told a news conference.
But, he said, "Democrats are holding up that reimbursement possibility by fleeing the state."
That was a reference to the decision by Democratic lawmakers to leave Texas and fly to Washington in an effort to deny the legislature a quorum that is necessary to enact a package of proposed voting restrictions that prompted the special session.
It is common practice for states to help one another with security needs, Ricketts said, usually with compensation, but sometimes without such guarantees.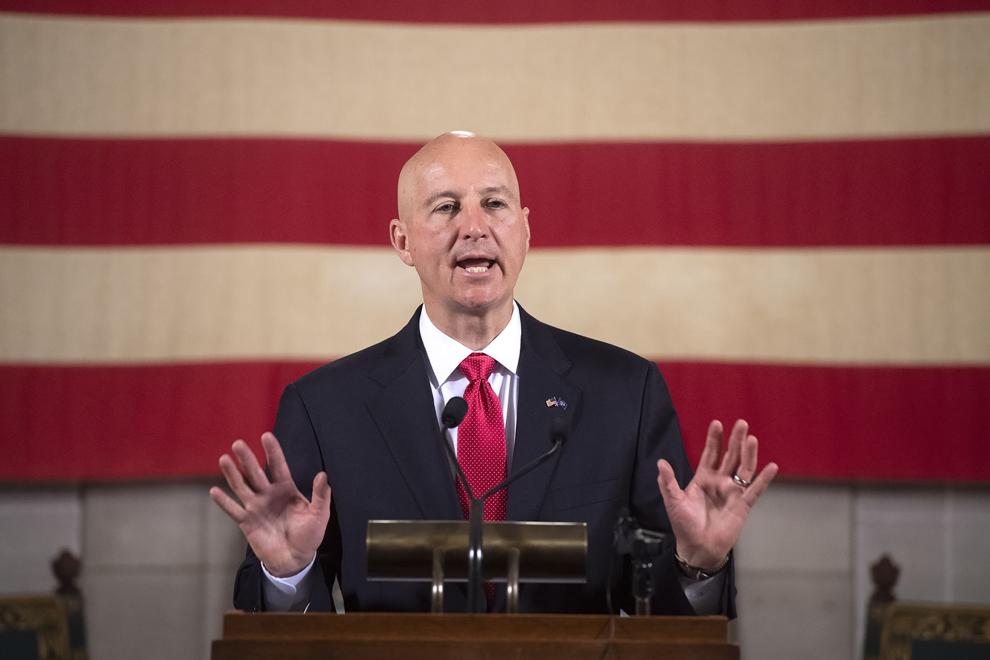 "We knew there was no guarantee that we would be reimbursed," he said.  "There's still an opportunity. I hope there is reimbursement."
In response to a question, the governor described an Omaha World-Herald editorial that portrayed the governor's action as "political showboating" while suggesting that Ricketts personally "should pay the state for his political ploy" as "shocking."
"The editorial board has lost all credibility," he said. 
State Patrol Capt. Jason Scott, who led the Nebraska state troopers in Texas, joined State Patrol Superintendent Col. John Bolduc at the news conference.
They described a border that is being breached by an influx of illegal immigrants with resulting drug and human trafficking issues, including sex offenses against minors and child exploitation.
Many of the people fleeing across the border into Texas are in desperate need of water, food and shelter, they said.
According to Bolduc, the deployed troopers assisted with 500 traffic stops and 25 commercial vehicle inspections, which led to several arrests.
Here, in Nebraska, the state patrol made 500 fewer traffic stops during the time the troopers were gone.
The remaining team of Nebraska state troopers is scheduled to be back in the state by Friday. 
Answering questions on other matters, Ricketts urged Nebraskans to get  COVID-19 vaccinations if they have not already done so.  
"The vaccine will help keep you out of the hospital," he said. "There is proof in our state that vaccines work."
Current coronavirus hospitalizations in Nebraska stand at 92, the governor said, well within his goal of protecting hospital capacity.
The state has discontinued its dashboard providing daily updates on hospitalizations, new cases and coronavirus-related deaths, and vaccination numbers, but in its weekly update, officials said 49.5% of all residents are fully vaccinated.
Ricketts awarded Developing Youth Talent Initiative grants to Behlen Manufacturing Co. in Columbus and Great Plains Health in North Platte during the news conference for their work in creating opportunities for young Nebraskans to consider careers in manufacturing, technology and health care.