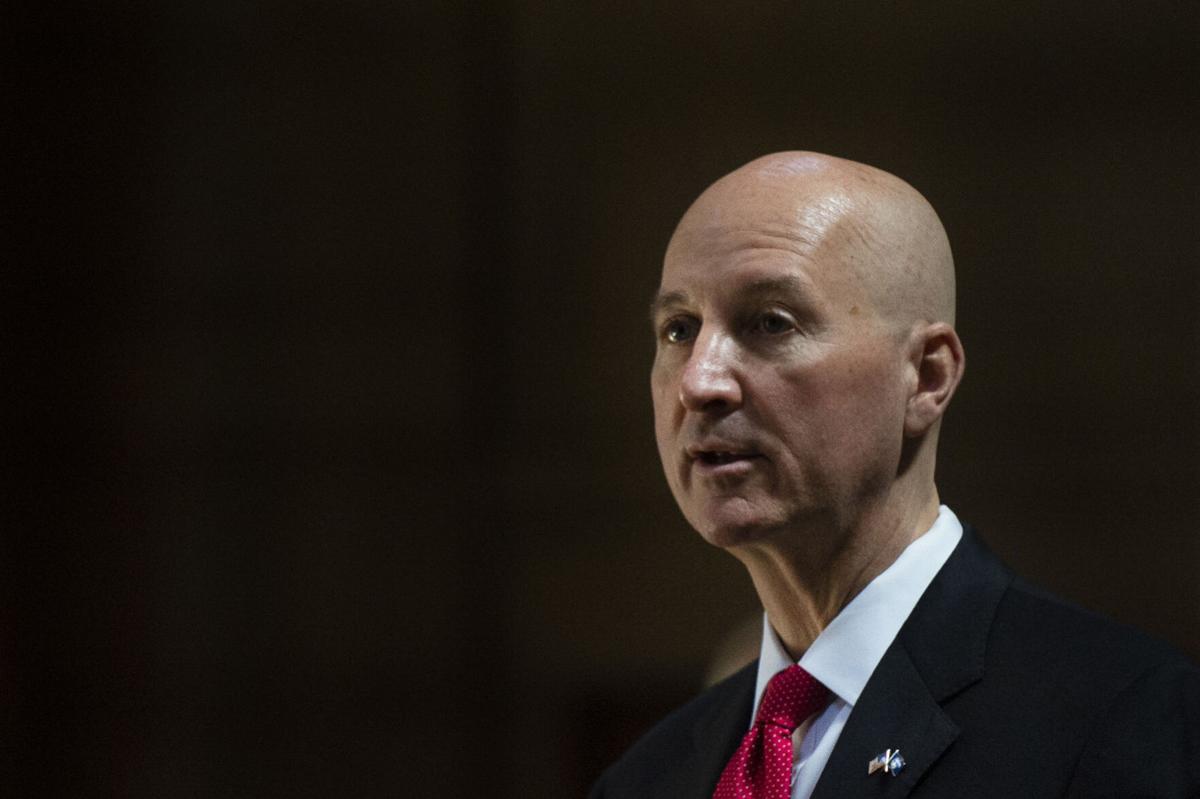 Gov. Pete Ricketts on Tuesday declined a request from the Biden administration asking Nebraska to help house displaced migrant children who have crossed the border into the United States.
"Nebraska is declining their request because we are reserving our resources for serving our kids," the governor said. "I do not want our kids harmed as the result of President Biden's bad policies.
"The Biden administration should focus on working with Central American governments to reunite the children with their families in their home countries instead of pursuing the risky strategy of scattering them across the United States," Ricketts said. 
Nebraska Appleseed, a longtime supporter of immigrants and their families, said it was "saddened by the governor's comments rejecting support for children seeking safety.
"The United States is capable of welcoming with dignity children, families and adults seeking safety," Appleseed said in a statement posted on Facebook.
"Doing our part to connect any youth with family members in Nebraska is the right thing to do," said Darcy Tromanhauser, immigrants and communities program director at Appleseed.
Ricketts said "President Biden has created an immigration crisis on our border with thousands of unaccompanied migrant children coming to our country without their parents or family."
As many as 35,000 unaccompanied minors may need to be cared for by June, according to The New York Times. More than 20,000 children and teenagers are in federal custody now. 
Last month, the U.S. government picked up nearly 19,000 children traveling alone across the Mexican border. It's the largest monthly number ever recorded.
The Washington Post said its analysis of monthly U.S. Customs and Border Protection data "found no clear evidence that the overall increase in border crossings in 2021 can be attributed to Biden administration policies."
Rather, the Post said, "the current increase fits a pattern of seasonal changes in undocumented immigration, combined with a backlog of demand because of 2020 coronavirus border closure."
The Post study suggested that border crossings are likely to decrease from May to July when hotter summer months make a desert journey more deadly.
"What is more unusual at this moment is the increase in border crossings by unaccompanied minors, which appears to be more than just a seasonal pattern," the Post stated.  
In its own analysis, Reuters suggested that "hurricanes and economic hardship in Central American countries, where many migrants come from, have spurred increases along with perceptions that U.S. President Joe Biden will loosen some border restrictions put in place by former U.S. President Donald Trump."
Numbers of people attempting to cross the border grew sharply during Trump's final year in office but further accelerated under Biden, who quickly ended many of his predecessor's policies. That included a policy that forced asylum-seekers to wait in Mexico for court hearings in the U.S.
Children are released to "sponsors" in the U.S., usually parents or close relatives, while being allowed to pursue their asylum cases in heavily backlogged immigration courts.
Ricketts said he had previously urged the Trump administration to keep children and families together when it expanded its policy of separating children from their families. 
"The humanitarian situation at the border is cyclical, not new, and this is not a crisis for the United States, but for the children and families seeking safety," Tromanhauser said. 
"We have the capacity and knowledge to coordinate an effective humanitarian response," she said. 
The Associated Press contributed to this report.
Reach the writer at 402-473-7248 or dwalton@journalstar.com.
On Twitter @LJSdon