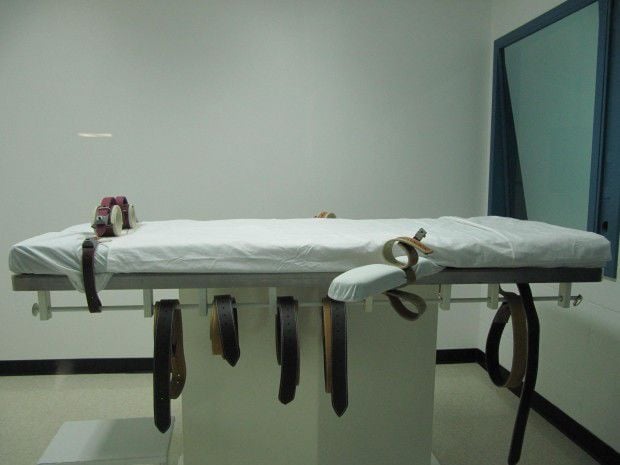 Gov. Pete Ricketts and a prisons spokeswoman Monday waved off charges by the ACLU of Nebraska that the state may have violated federal controlled-substances laws. 
"The ACLU is fabricating charges in a desperate attempt to try to overturn the will of the people of Nebraska," Ricketts said.
The organization sent a request Monday to the U.S. Drug Enforcement Administration to look into whether the Nebraska Department of Correctional Services and the Nebraska State Penitentiary illegally used DEA drug registrations to obtain drugs for executing inmates. 
The registration, the ACLU said, authorizes the prison to dispense drugs to patients for health care treatment, not to inmates who are not patients and for purposes of execution. 
It charged that the department may have materially misrepresented information to federal authorities about how it would use the federal registrations. 
State law gives the Corrections Department the responsibility to carry out court-imposed death sentences, said department spokeswoman Dawn-Renee Smith.
The lethal-injection substances were purchased in the United States and were acquired legally, she said.
"The ACLU's letter to the DEA is another attempt to stop lethal injection and contains inflammatory language clearly intended to discredit the department," she said. 
In its letter, the ACLU called for the DEA to investigate the matter and, if the allegations are true, to suspend and revoke the registration and not allow the controlled substances in the prison's possession to be used for executions. 
Ricketts said he didn't have any problem with how the drugs were obtained.
"We bought them specifically for that purpose (lethal injection)," he said.