Nebraska families would be able to claim a $1,000 tax credit for each of their children under a bill introduced in the Legislature on Wednesday.
The Child Tax Credit Act (LB294) sponsored by Lincoln Sen. Danielle Conrad would allow an estimated 896,000 Nebraskans to reduce their taxable income.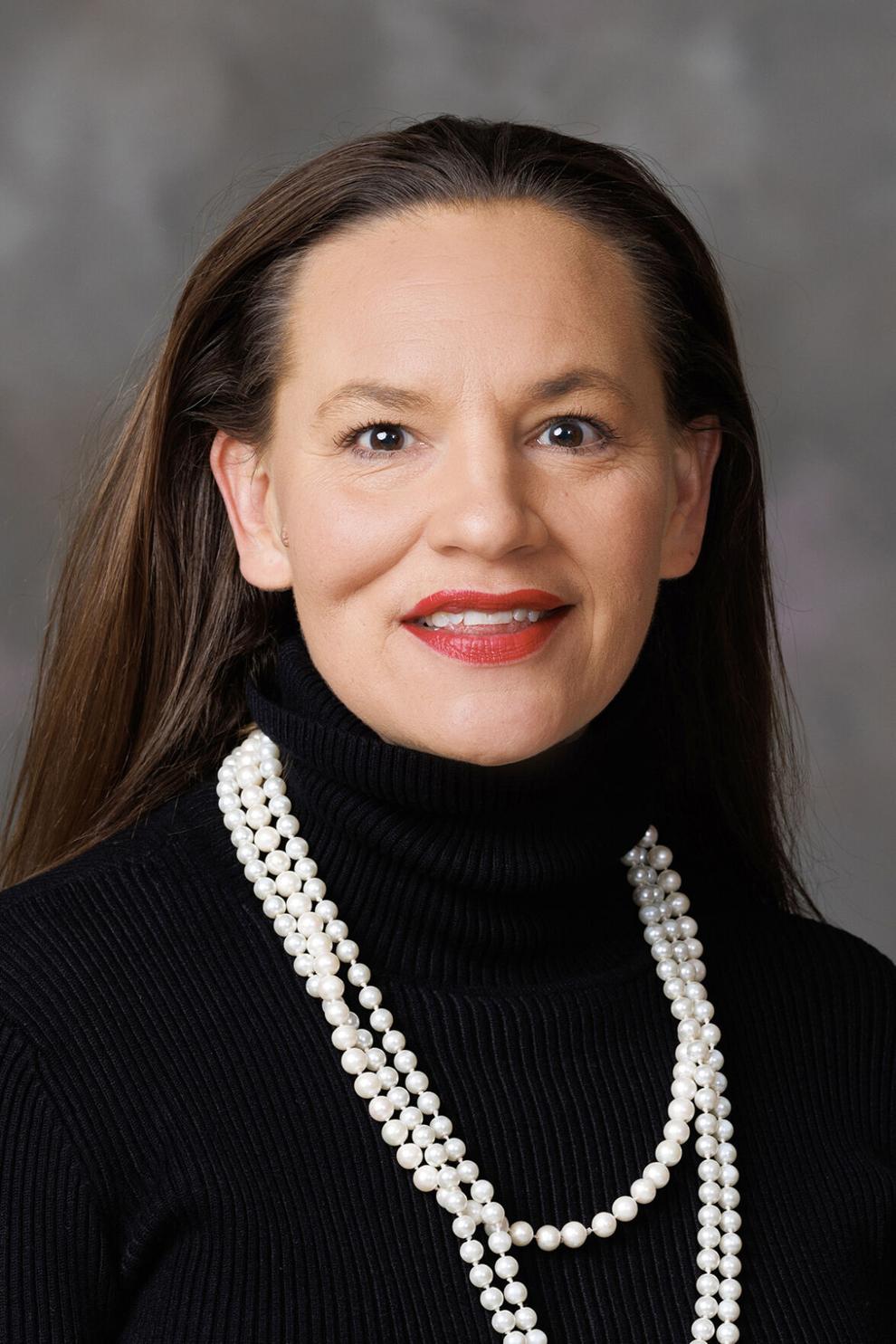 "This child tax credit would be a proven way to help Nebraska families manage through our current high rates of inflation," Conrad said in a statement. "Given our state's healthy fiscal condition, this would be an outstanding time to enact this policy and provide needed support to hundreds of thousands of Nebraska residents."
Under the proposal, which was introduced on Day 6 of the 2023 legislative session, families with incomes up to $75,000 for single filers, $92,500 for heads of household, and $110,000 for married couples filing jointly would be able to claim a $1,000 credit for each of their children.
Families with incomes up to $95,000 for single filers, $122,500 for heads of household, and $150,000 for married couples filing jointly would be able to receive a child tax credit at a lower level based on income.
Conrad's proposal does not cap the number of children for which a tax credit can be claimed.
The bill also requires the state's Department of Revenue to submit an annual report to the Legislature detailing how many taxpayers claimed the credit, the breakdown of tax credits claimed by race and ethnicity, and the number of eligible taxpayers who did not claim a credit.
The report, due July 15 each year, also requires the Revenue Department to outline the income levels of taxpayers who claimed the credit, how many children were lifted out of poverty, and any problems that exist with families trying to obtain a tax credit.
If passed by the Legislature and signed by Gov. Jim Pillen, Nebraska would become the 10th state with a child tax credit, joining New York, Massachusetts, Maryland, Colorado, New Mexico, California, Maine, Idaho and Oklahoma.
Utah and Montana are considering legislation to create a child tax credit.
"This tax credit could help hardworking Nebraska families afford necessities like food, child care, utilities, clothing and rent," Conrad said. "The credit would also put more money in the pockets of hardworking Nebraskans, and would increase their purchasing power and their ability to contribute to their local economies."
Conrad, along with Omaha Sen. John Cavanaugh, also sponsored a bill (LB295) increasing the state's earned income tax credit from 10% of the federal credit to 17% of the federal credit allowed beginning in 2024.
There were 58 bills and four constitutional amendments introduced on Wednesday:
LAW ENFORCEMENT REFORM: Omaha Sen. Terrell McKinney proposed a sweeping reform (LB284) of law enforcement in Nebraska. The bill requires Lincoln and Omaha to create citizen police oversight boards, would publicize lists of officers who have "impaired their own credibility," requires police officers to have a college degree, restricts the use of no-knock warrants and prohibits agencies from gathering information about the potential gang affiliation of individuals.
JOINT PUBLIC AGENCIES: Sen. Tom Brewer of Gordon introduced a bill (LB287) prohibiting the creation of joint public agencies after Oct. 1, 2023, while Sen. Lou Ann Linehan brought a bill (LB322) restricting any future joint public agency from having taxing authority.
EMINENT DOMAIN: The state would be prevented from using eminent domain to acquire land for a proposed lake between Lincoln and Omaha under a bill (LB292) from Sen. Machaela Cavanaugh of Omaha.
SUICIDE PREVENTION: Omaha Sen. John Fredrickson sponsored legislation (LB314) requiring firearms dealers to provide all purchasers information about suicide prevention, including the 988 Suicide and Crisis Lifeline.
CHILD CARE TAX CREDIT: Lincoln Sen. Eliot Bostar brought a bill (LB318) creating the Child Care Tax Credit, which would allow families to reduce their taxable income if they enroll children under age 5 in qualified child care programs. The tax credits range from $1,000 to $5,000 per child based on income.
SCHOOL AID FORMULA: Sen. Tom Brandt of Plymouth's bill (LB320) gives all Nebraska public schools state aid greater than or equal to 10% of their basic funding.
ADOPTIONS: Minor children may be adopted by couples regardless of their marital status under a bill (LB331) brought by Sen. Wendy DeBoer of Bennington.
HEMP BOARD: Agriculture Committee Chairman Steve Halloran of Hastings introduced a bill (LB336) creating the Nebraska Hemp Advisory Board to make recommendations to the Nebraska Department of Agriculture and the Legislature to promote research regarding hemp production and development of markets, and recommend rules or regulations. The board replaces the Nebraska Hemp Commission.
DEATH PENALTY: McKinney sponsored a constitutional amendment (LR17CA) to abolish the death penalty in Nebraska. Current inmates on death row would have their sentences commuted to life imprisonment.
ABORTION RIGHTS: Omaha Sen. Megan Hunt sponsored two constitutional amendments to protect access to abortion in the state constitution. The first (LR18CA) adds "reproductive freedom" to the list of inalienable rights, while the second (LR19CA) adds a new section to the state constitution recognizing an individual's "fundamental right to reproductive freedom" and prohibiting the state from penalizing an individual for the outcome of their pregnancy. Conrad also sponsored an amendment (LR20CA) inserting "the right of individual privacy" in the state constitution.