Pointing to the opportunity to elect new and younger generational leadership in the state, Sen. Brett Lindstrom of Omaha announced Thursday that he will seek the 2022 Republican gubernatorial nomination.
Lindstrom, 40, joins a GOP field that includes University of Nebraska Regent Jim Pillen of Columbus and Falls City agri-businessman Charles Herbster of Falls City. Both men are in the mid-60s.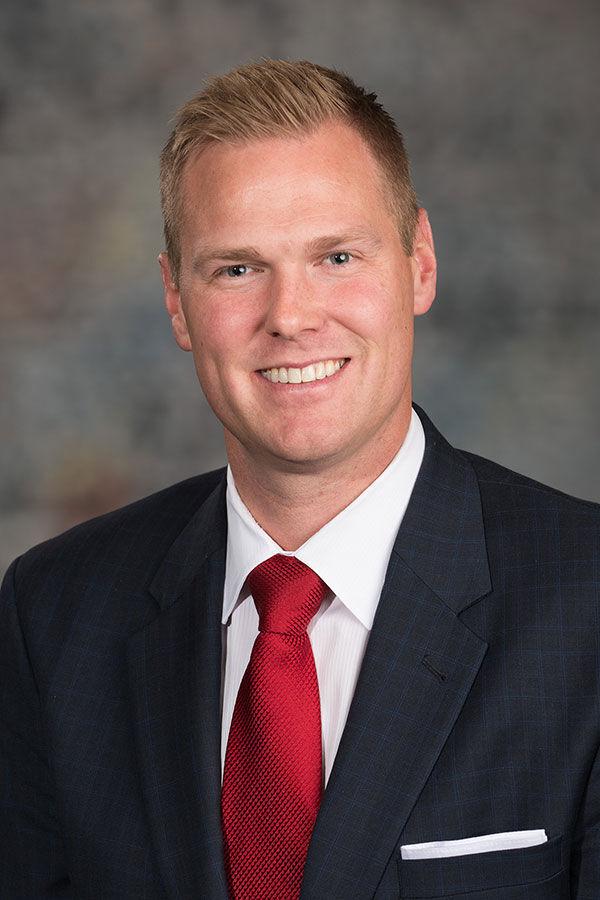 Former Gov. Dave Heineman has said he also is considering entering the Republican race to succeed Gov. Pete Ricketts, who will complete his second and final term at the end of next year.
"Since my days of playing for the Huskers, I have never backed down from a challenge," Lindstrom said.
"As a senator, I was the conservative disrupter that stood up to the special interests to do what was right for the people of Nebraska," he said.
Lindstrom pointed to his success this year in gaining legislative enactment of a bill providing for phased-in repeal of the state income tax on Social Security benefits, a proposal that ultimately could result in a $100 million tax cut for senior citizens in Nebraska.
"I want my children to get high-wage jobs and raise their families right here in Nebraska," he said. "I think that's a dream worth fighting for."
Lindstrom was a walk-on quarterback at Nebraska and is a financial adviser in Omaha. He and his wife, Leigh, have three young children.
In a Republican contest that is likely to find both Pillen and Herbster generously funded, Lindstrom said he will be able to be financially competitive.
"Definitely," he said in answer to a question during a telephone interview.
"We're closing in on seven figures. We'll definitely be competitive on the financial side."
Lindstrom will launch an opening campaign tour that starts in Lincoln and stretches westward to Scottsbluff and later north to Wayne and Winnebago.
"We're going to be everywhere during the next 10 months," he said.
Lindstrom described himself as "a committed fiscal conservative" and said he has been a state senator who gained passage of legislation to make college more affordable, defended the unborn and "led the fight against the opioid epidemic." He said he is "staunchly pro-Second Amendment."
"Unfortunately now, Joe Biden and 'the woke left' are targeting all the good work we have done in Nebraska," he said.
"The left wants to defund our police, raise our taxes and take away our constitutional rights.
"I simply can't sit on the sidelines and watch them spend our country out of existence.
"I want Nebraska to lead the fight against federal overreach and be a shining example of what good conservative governing looks like."